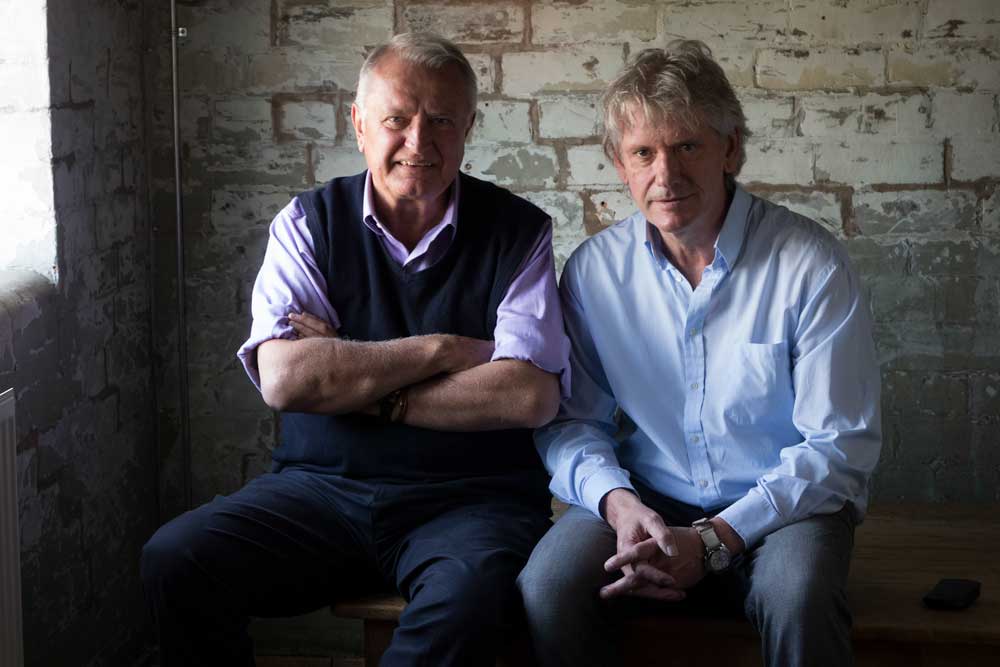 Robin Hurt and Simon Clode
It was really nice to see Robin Hurt here at the factory today, back from his hunting grounds in Namibia to collect his guns for the shooting season in England. Robin is among the few who have converted to shooting his game with a 28g, having seen his skills with a rifle many years ago when he collected his .425  I am sure he is more than competent against the pheasants with this gauge!
Few professional hunters can claim the experience Robin has as he approaches his 50th year in the business, even fewer, if any have maintained a reputation as he has.
Anthony 'Trigger' sat and talked to Robin and will later write about the interview he had, including a super story about when Robin, in a leopard blind in the early dawn, took his trousers quietly down in front of a client and whispered 'take your trousers off'.....
We have been proud to have been associated with Robin over the years and to have supplied both him and his great clients guns, rifles and services for their Safari's.
Robin's new hunting grounds in Namibia can be seen here at Robin Hurt Namibia