I would like to take this opportunity to introduce myself to our readers of the Exlpora. My name is Ricky Bond and I am the gunroom manager here at the Westley Richards & Co. factory and showroom and have been in this role now for 2 1/2 years, previously working as gunroom manager for William Powell under the guidance of Peter Powell.
I now consider myself fortunate enough to work under the guidance of both Simon Clode and Anthony Tregear 'Trigger', my path into the trade has been an enviable one and I've been lucky enough to gain some great experience and knowledge from some of the very best in the business. I spent most of my early career farming at home in Devon and when people ask how or why I ended up here, the answer is simple, my love of guns and hunting. I have been fortunate to hunt all over the UK, as well hunting in New Zealand. So I share the same passion and interests as most of our clients and am always on hand to offer advice or arrange shooting here in the UK or overseas where we have a huge network of contacts we know personally and trust.
Ricky is a keen and very competent shot, winning the last Westley Richards team event.
My role is very much a varied one and the main reason why I enjoy my job. No two days are the same here at Westley Richards, one minute I'm visiting outworkers in the trade, blackers, hardeners, engravers dealing with new gun and repairs, the next I'm conducting a factory tour for a team of visiting hunters and then I'm out field testing a new shotgun before it passes to the next stage of production or completion.
While my title is gunroom manager, on my first day at WR Trigger made it clear that the company didn't really believe in being tied to job titles and that here we just get on and get things done, whether it is specifically in our job roll or not, the important factor being to make sure our clients are always serviced quickly, efficiently and politely, something that we as a company believe very strongly about. Therefore my role encompasses pretty much everything we do here at Westley Richards, from new gun and rifle production, the buying and selling of used guns, historical enquiries, dealing with the import and export paperwork, and even helping out with Teague Precision Chokes our sister company when needed.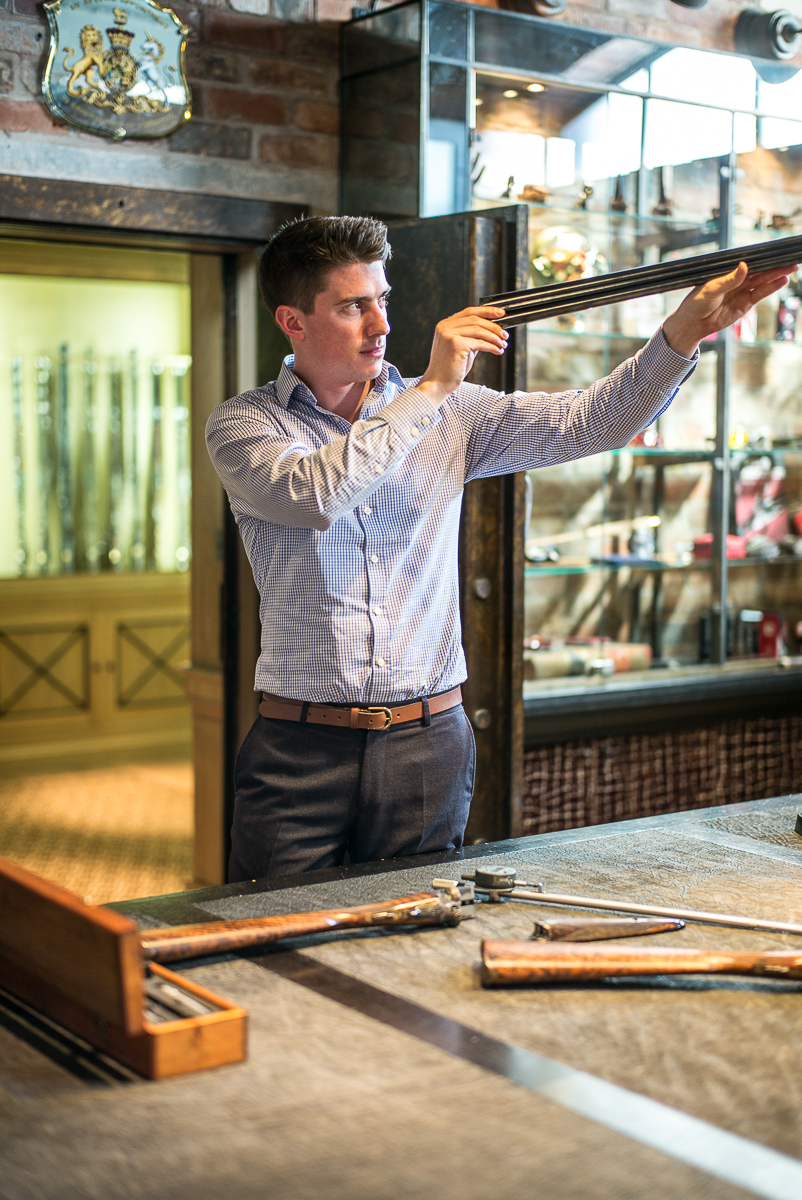 In addition to this I manage the collection of over 200 best guns and rifles that we have on display here at the factory. This is possibly the finest individual collection of best guns in the country and covers both vintage and new guns by most of England's premier makers. We have  an excellent range of classic bolt actions from original .500 Jeffery's to modern day Hartmann & Weiss, we have old Holland Royals in most calibre's and new ones also, Boss's, Purdey's, Fabbri's and many other wonderful examples engraved by the modern masters, Browns, Coggan's, Lantuch, Crowley, Spode and even Italian masters. In Westley Richards own make we have a very wide variety including the unique Boutet Gun, Africa and India rifles through to our vintage Ovundo's single shots and other unique examples. The knowledge to be gained from this collection alone is invaluable.
The personal favourite part of my job is the used gun dealing, something which Simon is very passionate about and which he has enthused me to pursue and shares his intimate knowledge. The used gun dealing has always kept Westley Richards alive and helped us continue to trade to this day. From Mr. Walter Clode's dealings in Inida and then Simon in more recent times, acquiring some of the finest English guns and rifles made to ever come to market has been their passion and has made Westley Richards the place to buy from if you're a serious collector. I would think 70% of this business is done discreetly and privately as many clients don't want it known they are either selling or buying. As a result we're always on the look out to buy used guns individually or as collections either outright or to be sold on a commission basis competitive to the auction house terms.  I love to see old guns put back through our workshops, given a new lease of life, knowing the enjoyment the new customer will have with them will be probably as much as the person who first bought them 100 or so years ago.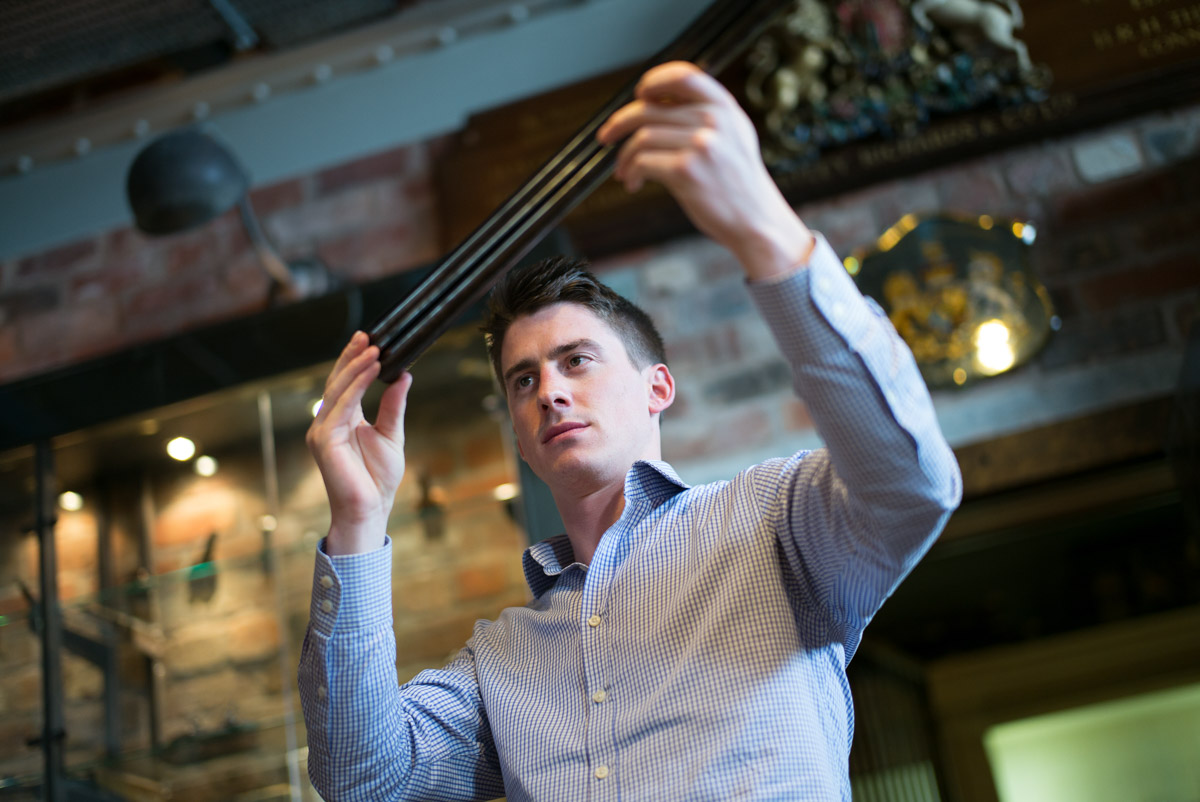 To contact Ricky please call at the factory (44) 121 333 1900 or via our email.
Westley Richards is now actively looking for an an assistant to join our team in Florida USA. A person with a passion for guns and hunting with great admin and customer skills and a desire to learn our business. Please email me via the Explora for details. Simon