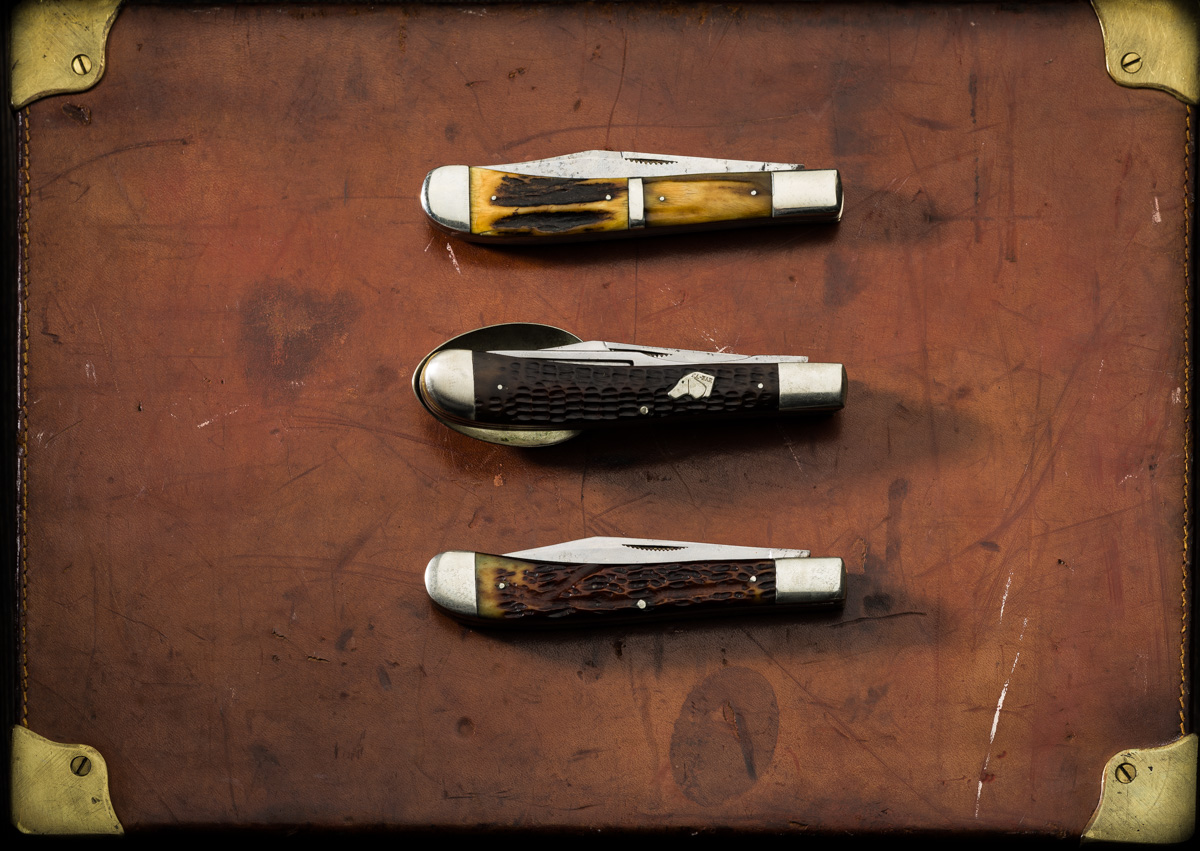 A few weeks ago I made a quick trip to Florida to meet contractors and shop-fitters for our new offices in Gulf Breeze. With the shop being next door to Gulf Breeze Firearms I spent quite some time in there.  Duke McCaa has amassed over his years in the trade a treasure trove of little bits and pieces. 'Cutlery' is a large part of their business besides firearms and I have always enjoyed picking up simple and useful types of hunting knives and wing shooting knives so I thoroughly enjoyed picking through his collection and trying to pry the rarer pieces from his private showcase.
I had never seen or heard of these 'Hobo Knives' before and ended up getting the three here which I am very pleased with. I see them as a very useful 'campaign' type accessory, nice to have in your pocket when deep in the bush for a picnic.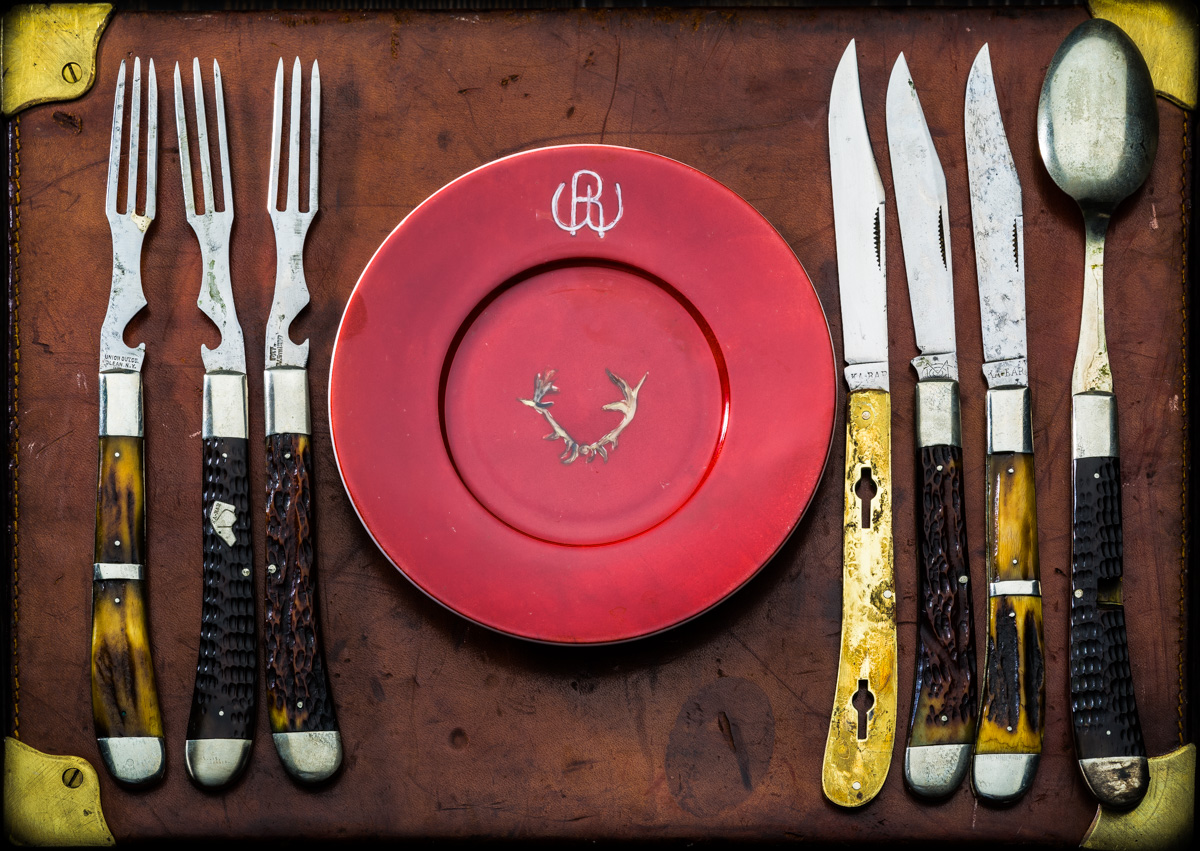 This interesting article about the history of the Knives is for anybody else who has yet to discover the Hobo. Each page can be clicked on to enlarge and read.