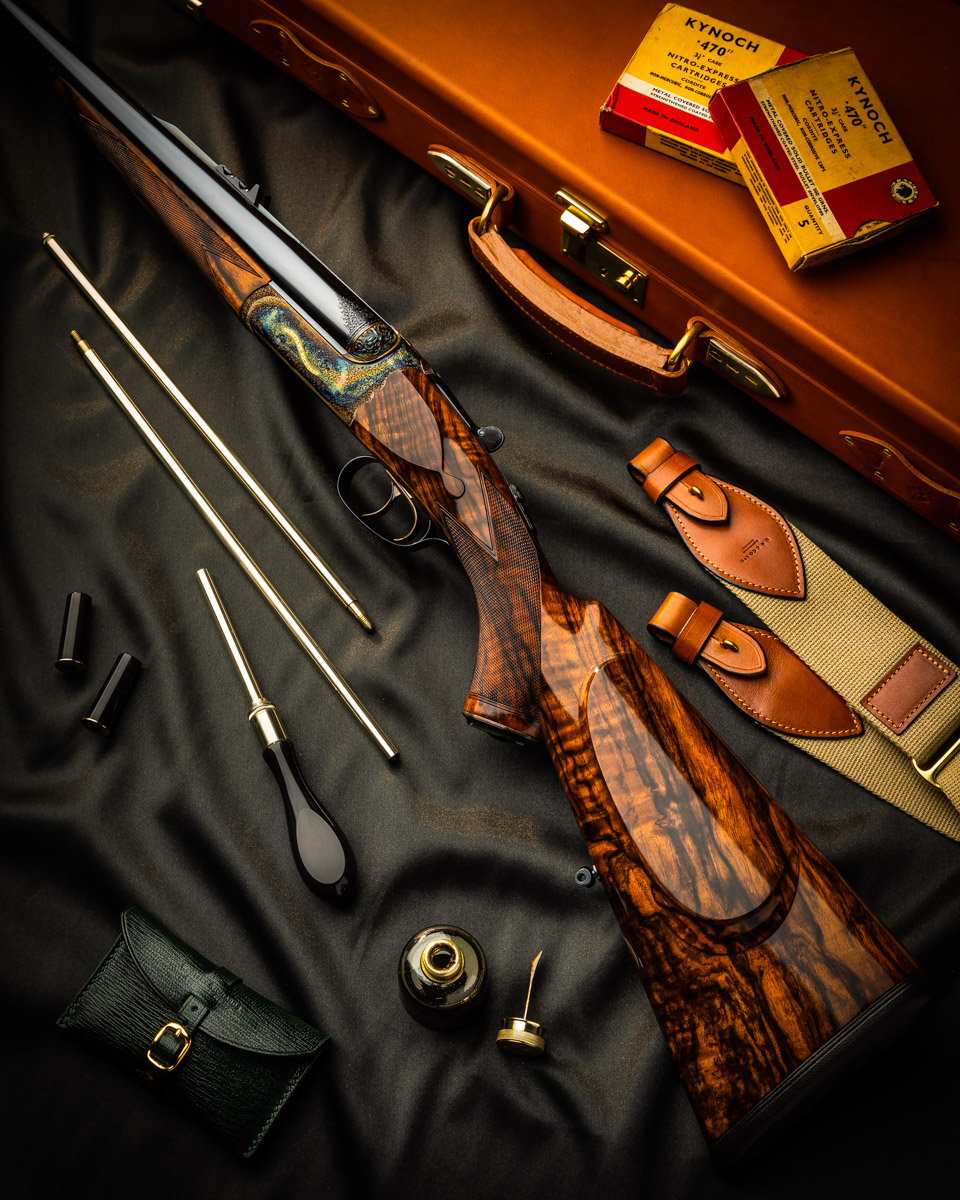 The flight time from Frankfurt to Birmingham is a casual 1hr 30mins and from the airport, we are a 15 minute drive, so regular visits for this client were not only relatively easy but very important for him to ensure his involvement throughout the design and build of his first Westley double. Days spent at the factory were filled with testing the rifle post regulation, discussing engraving and viewing vintage gun and rifles for inspiration, comparison and selection of an appropriate stock blank, checks of stock measurements and fit, approval of trigger pulls and final finish. No detail overlooked, no stone left unturned.
Just being at the factory and immersing yourself in the sights, smells, atmosphere and history of the company creates the interest, inspires the imagination and helps focus the mind as to what it is you want from a new gun or rifle. There is simply no other gun house like it in the country and that is not me being biased, having visited all the others, it's simply fact.
The rifle is the perfect combination of practicality, traditionalism and individuality. Designed as a rifle to be used, first and foremost, with a classic level of embellishment, subtly changed to add the client's personal touch. The rifle features expertly executed detailed Westley scroll engraving with deluxe carved fences, clam shell engraved Dolls Head, gold WR banner name and a vintage style scroll engraved cover plate which was inspired by a pre-war gun in our collection, selected by the client on one of his visits. The bold case colours complement the engraving beautifully and the stunning exhibition grade walnut with a tight, strong grain through the hand which runs beautifully on both sides of the stock, gives contrast between the light and dark elements of the wood. The file up and the neat proportions of the .470 action makes for a sleek and slender looking rifle while still having the correct weight and handling for a big bore rifle. Beautifully packaged in a lightweight leather case the rifle oozes style and class. Regulated for Norma PH 500gr ammo, shooting a 1" group at 50 yards the rifle will certainly be put through its paces on what should be an epic Buffalo hunt in Mozambique next year.
Not only has this journey for the client resulted in a fantastic rifle but it has cemented a great friendship between us with numerous hunting stories exchanged, many laughs shared and one or two beers consumed along the way. Now for the next order……