Alongside our best gunmaking and highly prized engravings, we are proud to help maintain elite handcraftsmanship on the British Isles, be that with our bespoke leather goods, tailored shooting tweeds, country calf boots, fine hats and neckties and in this article's case one-of-a-kind stickmaking.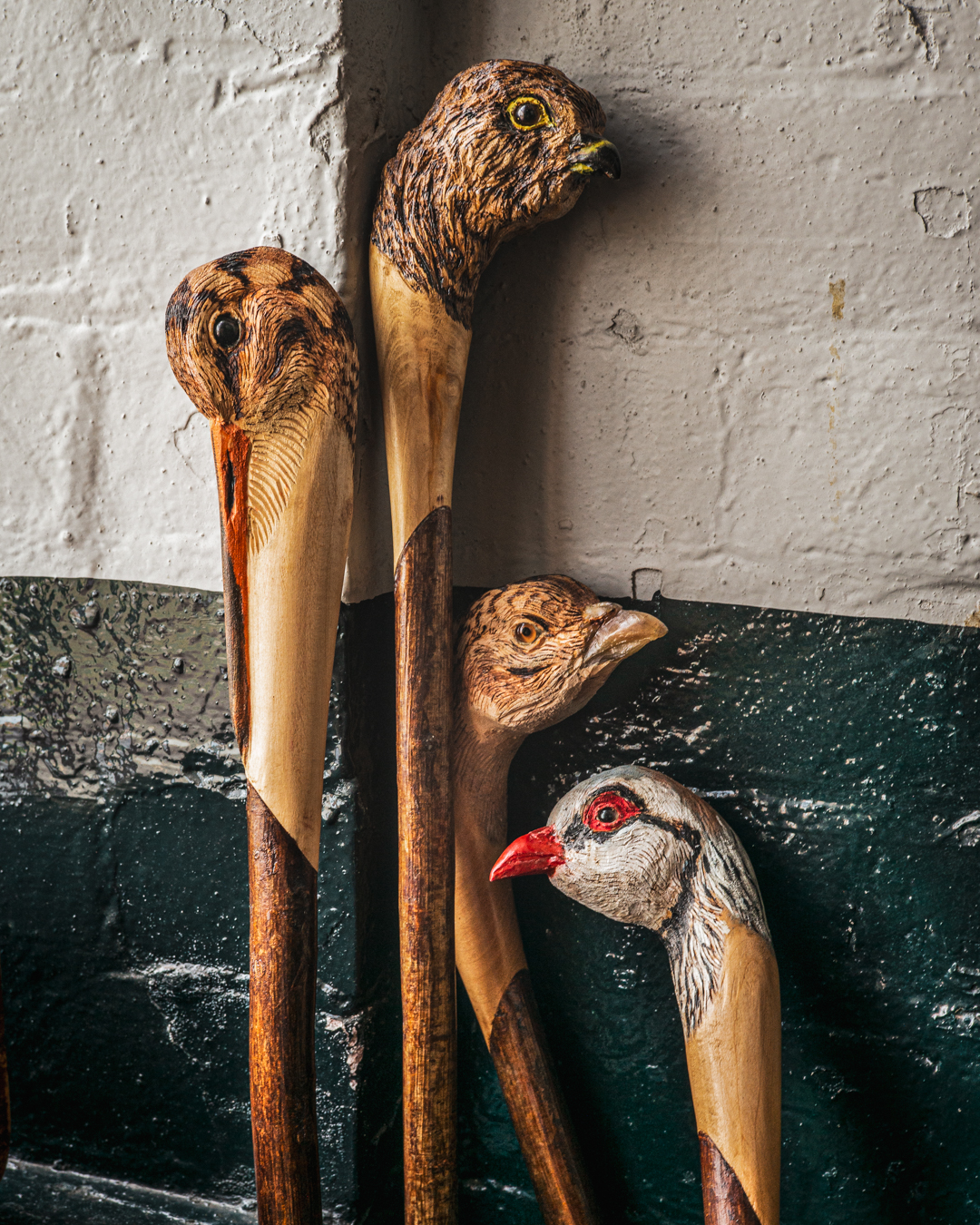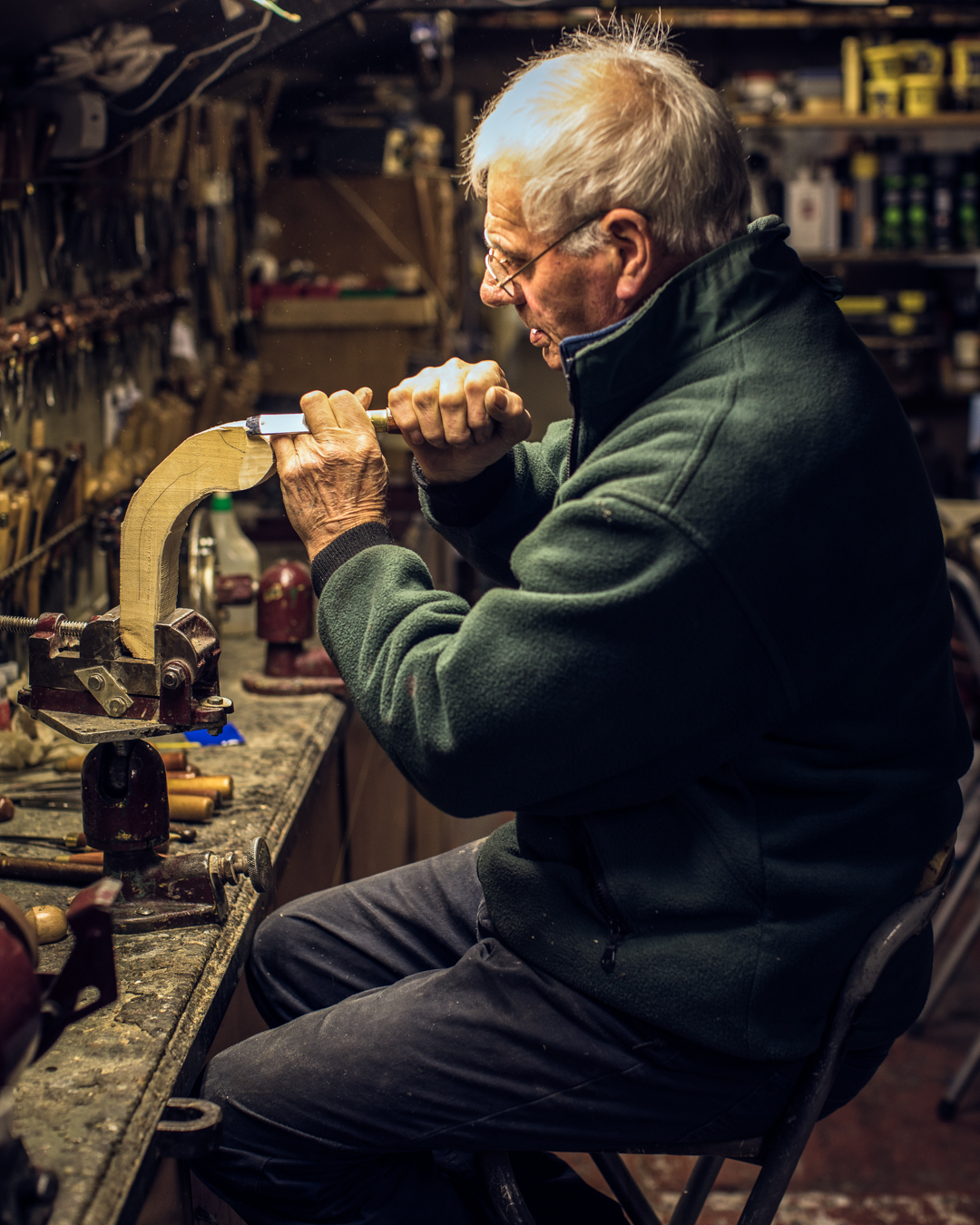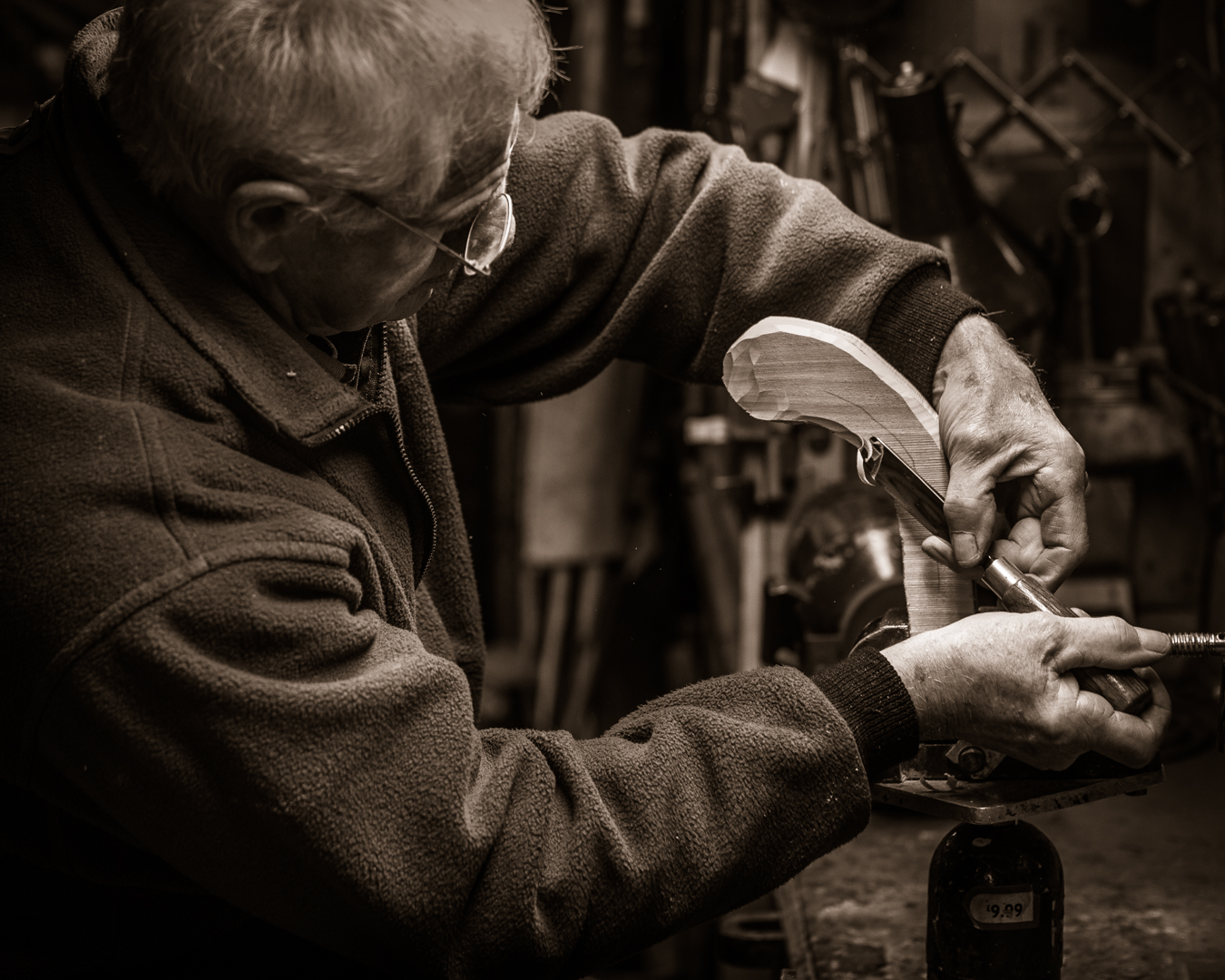 Each year in time for the English shooting season, we take a visit to the workshops of our stickmaker located on the edge of the Peak District, to not only view and select from his latest life-like creations but to drink tea and discuss ideas for next year's collection.
These walking sticks are always a great talking point and literally walk out of the showroom as quickly as they enter, becoming a worthy lifetime companion to our clients. The skill, artistry and range of animals is astonishing with each chosen game bird or gun dog sculpted into the ideal position to rest and support one's hand on any outdoor adventure.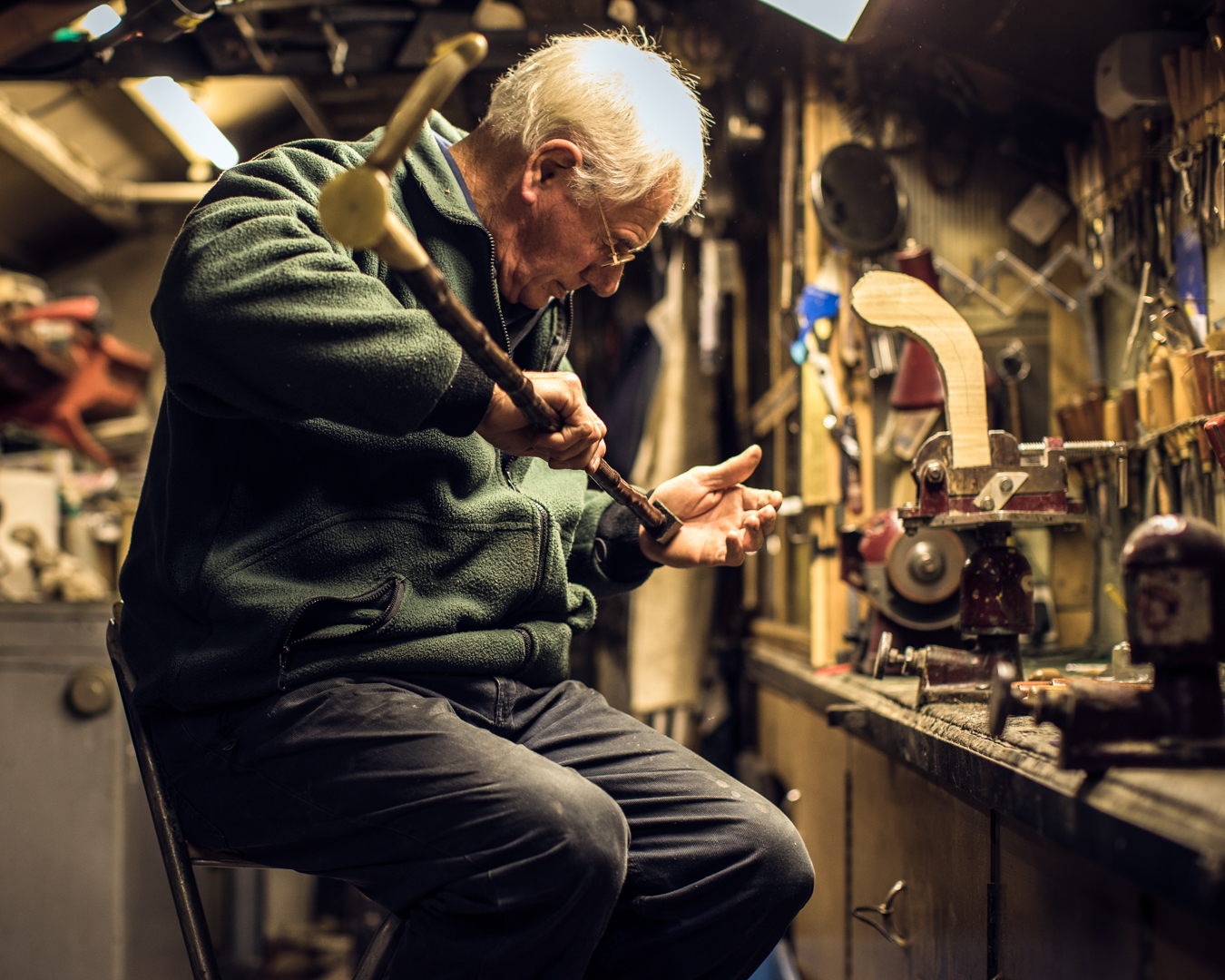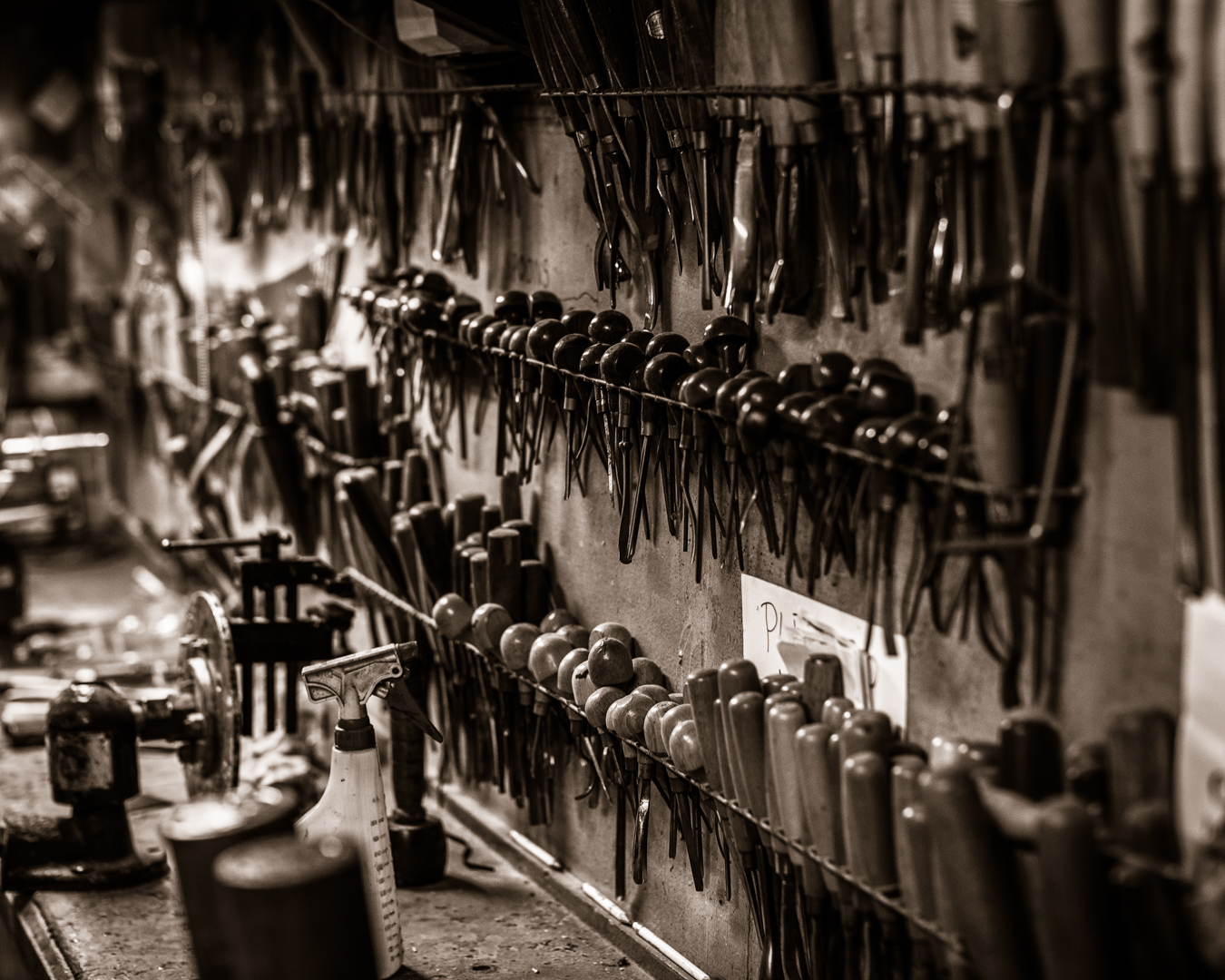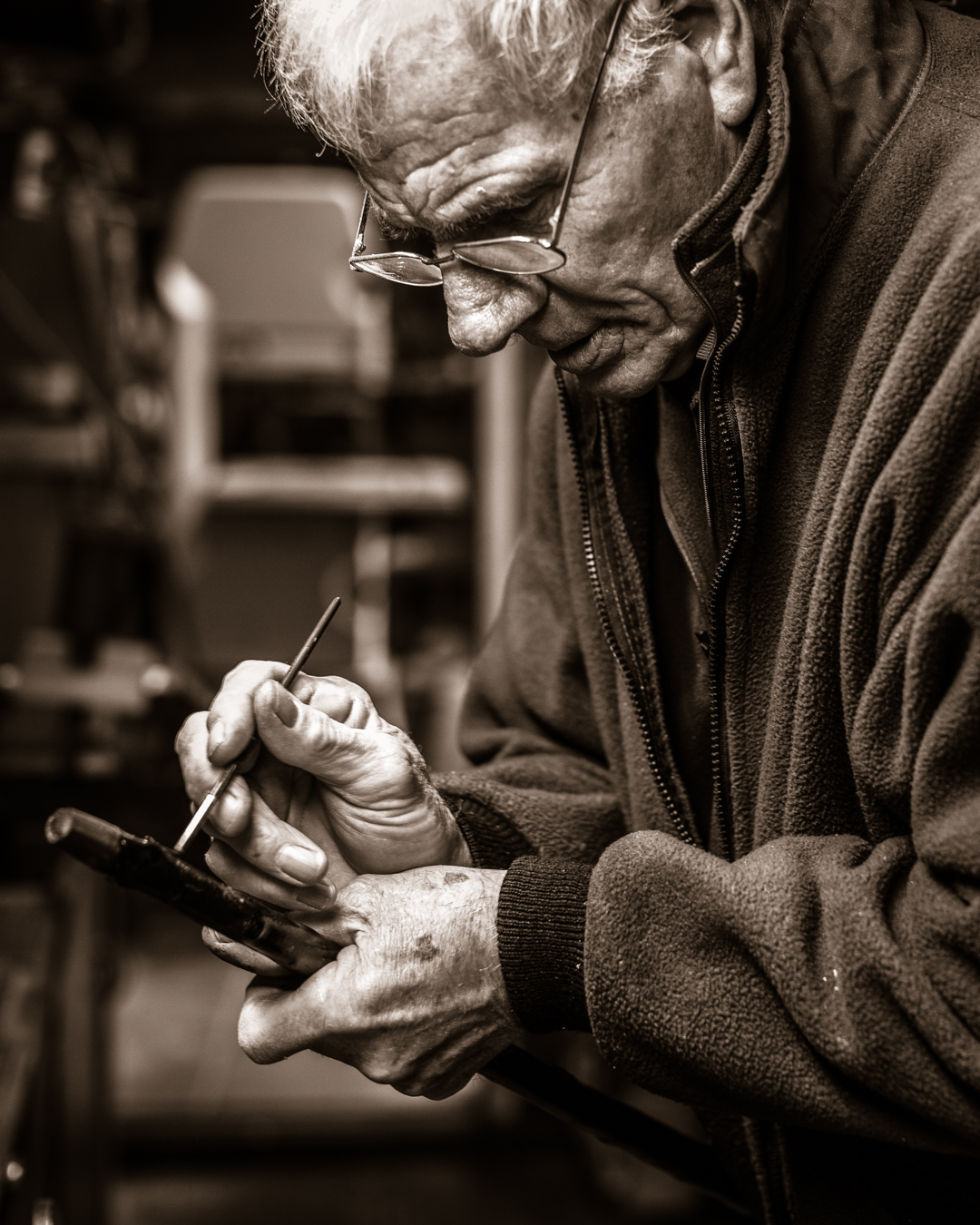 Our stickmaker, Colin, has been carving and painting for over 40 years, having taken on the profession full time after his career in coal mining was cut short due to a pit closure. Though he had been down the mines for over 30 years he sees the chance change as very fortunate as "the world of stick making is by far safer!".
His inspiration is unmistakably the beauty of his rural surroundings of which he takes regular country walks in. The Peak District on his doorstep undoubtedly provides a great resource as well, often returning home with new ideas to inform his next creation.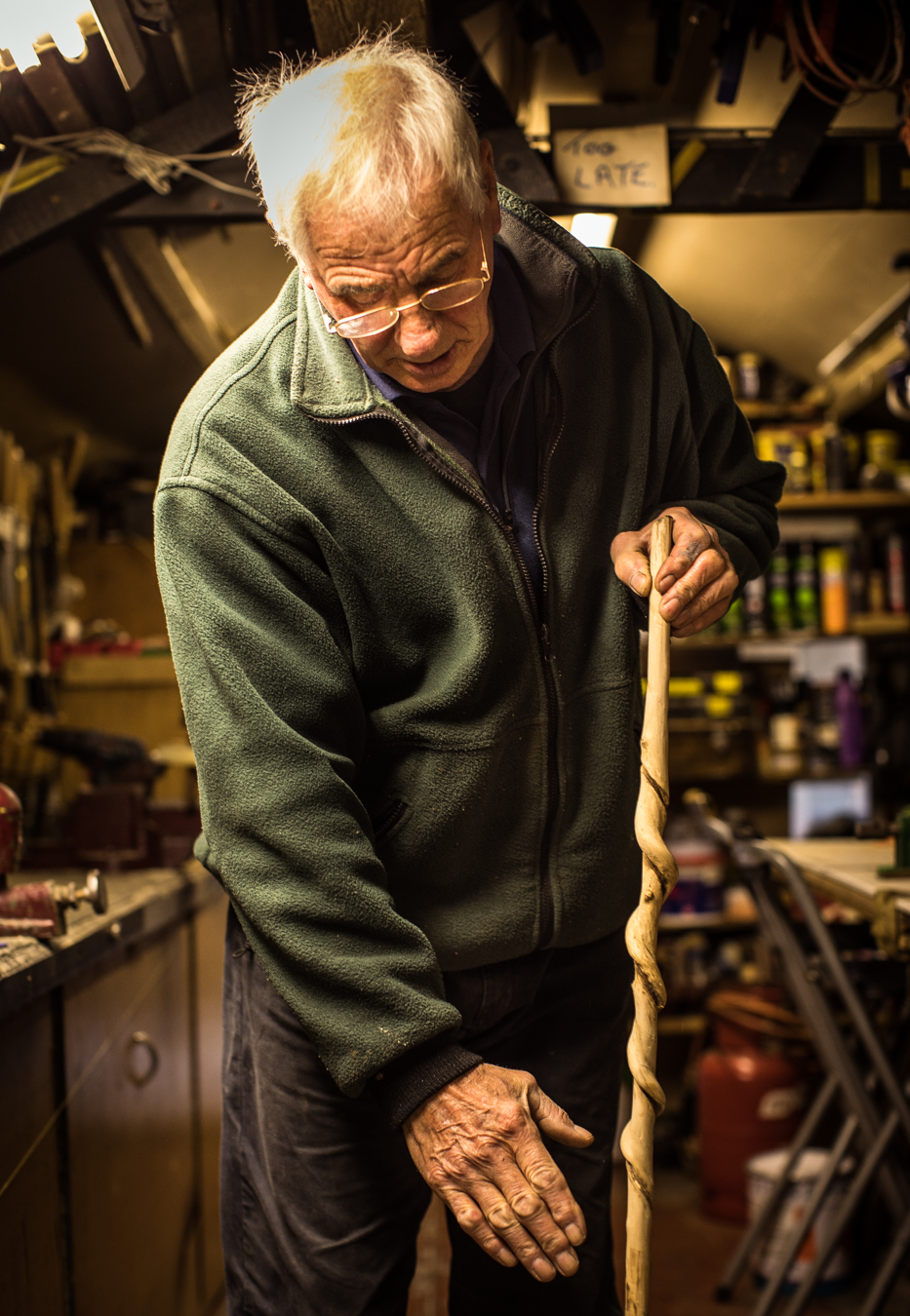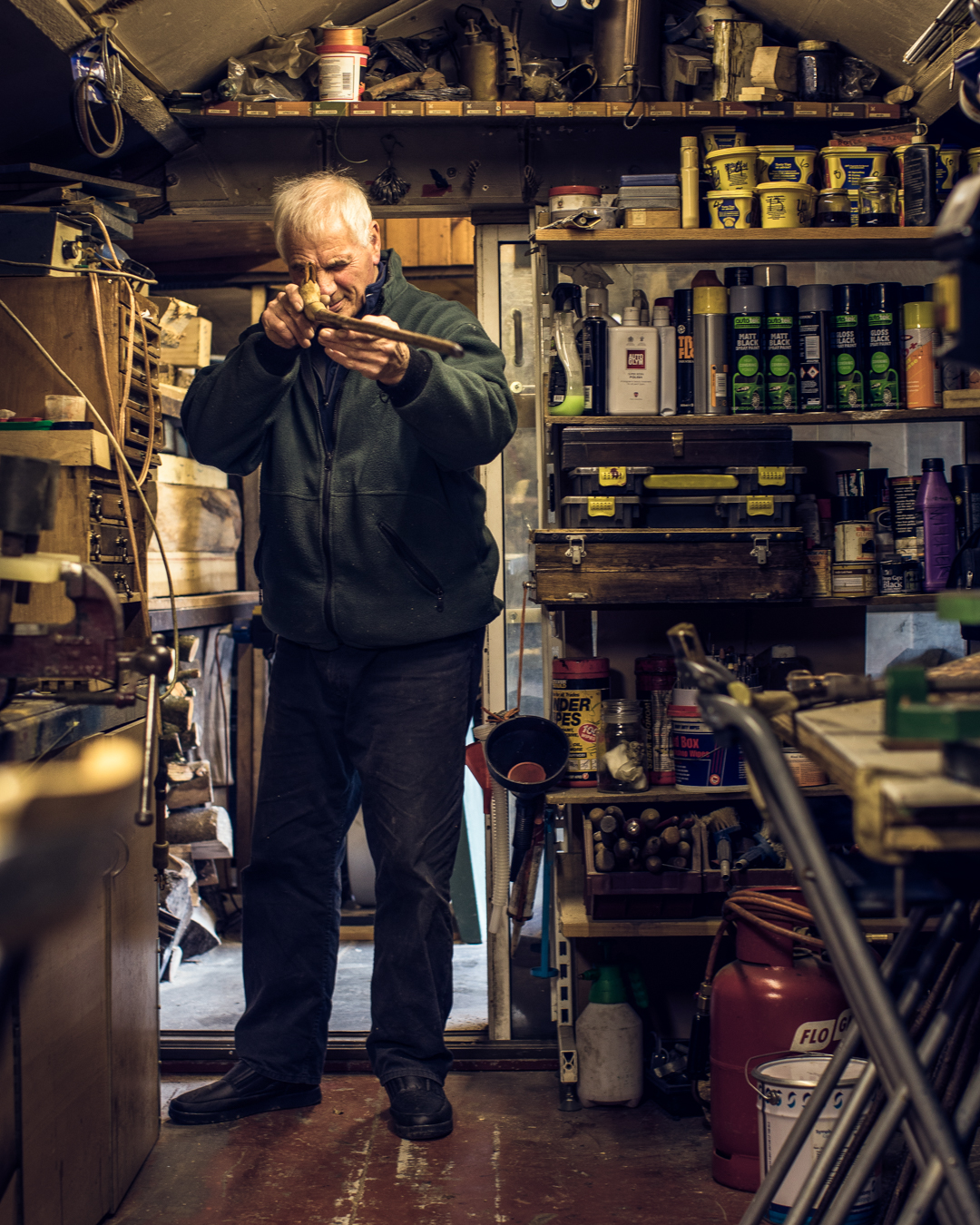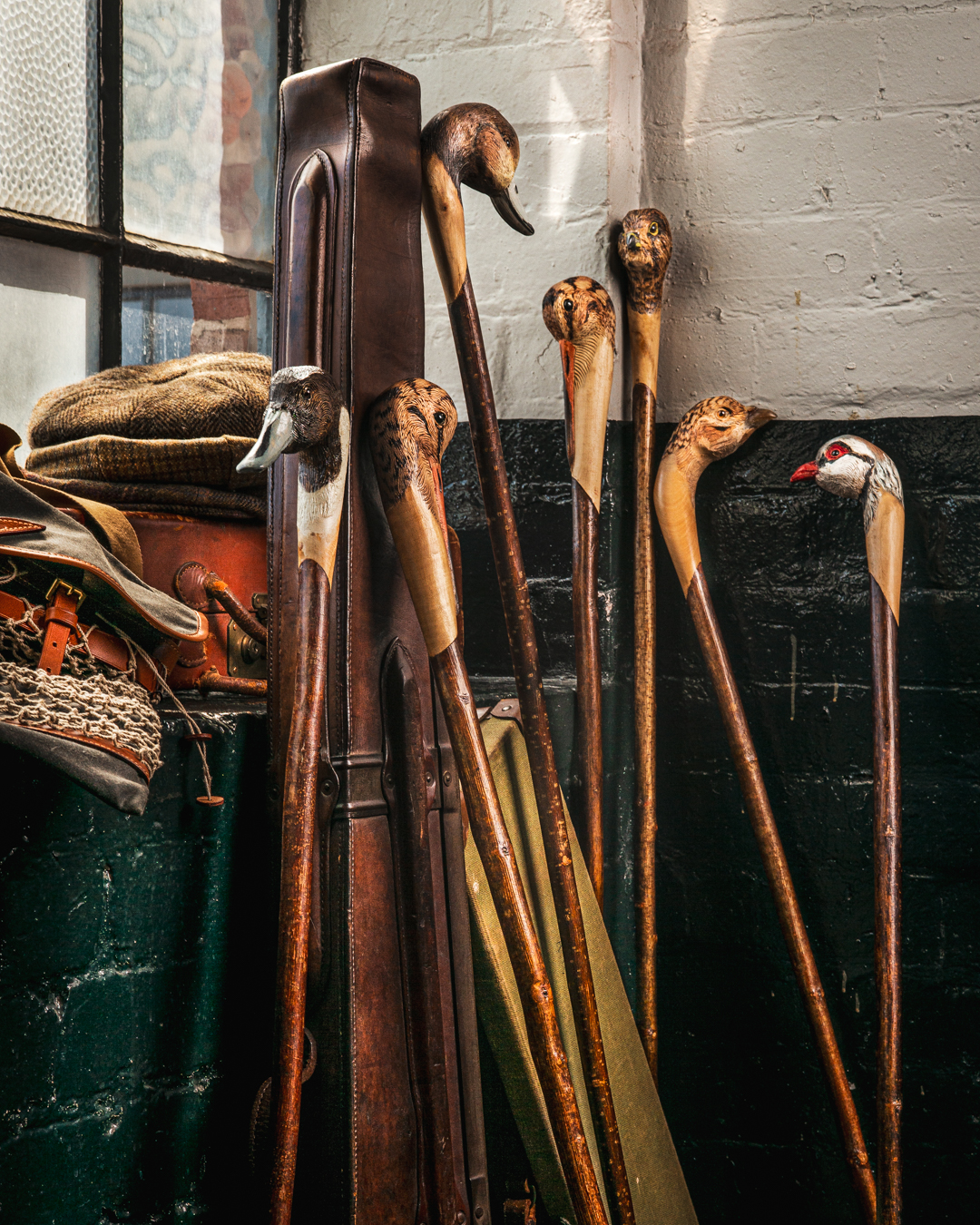 In recent years his son Marc has joined him in the trade, which is pleasing to see the craft continuing within the family, especially as Colin reaches his octogenarian milestone. Marc's particular speciality is dogs and unsurprisingly most of his bespoke orders are to visualise his client's best friends.
Our team of stick makers are always open to future commissions, however challenging, and if this is something of interest, please do not hesitate to contact our retail team who will be more than happy to assist you with your very own bespoke walking stick.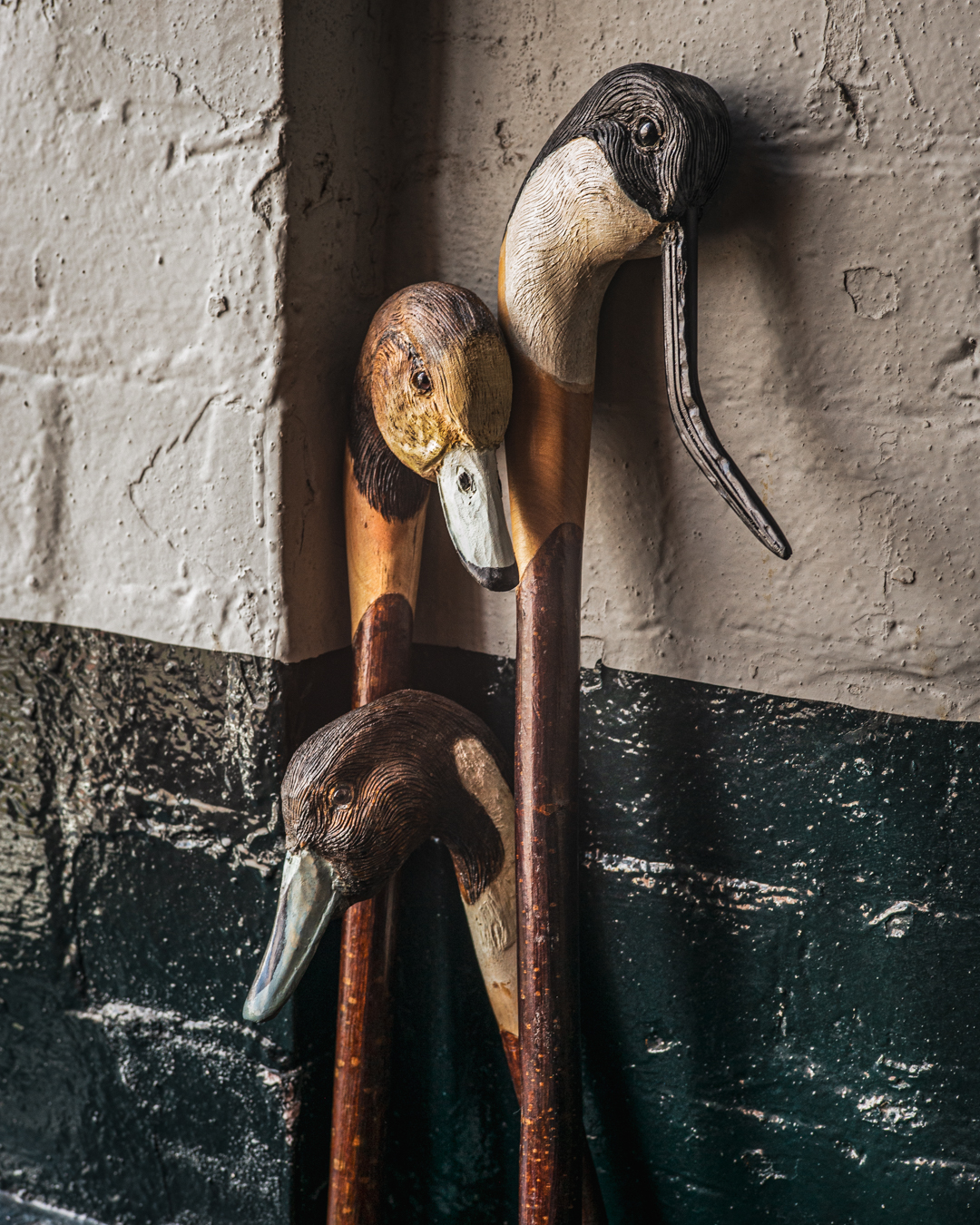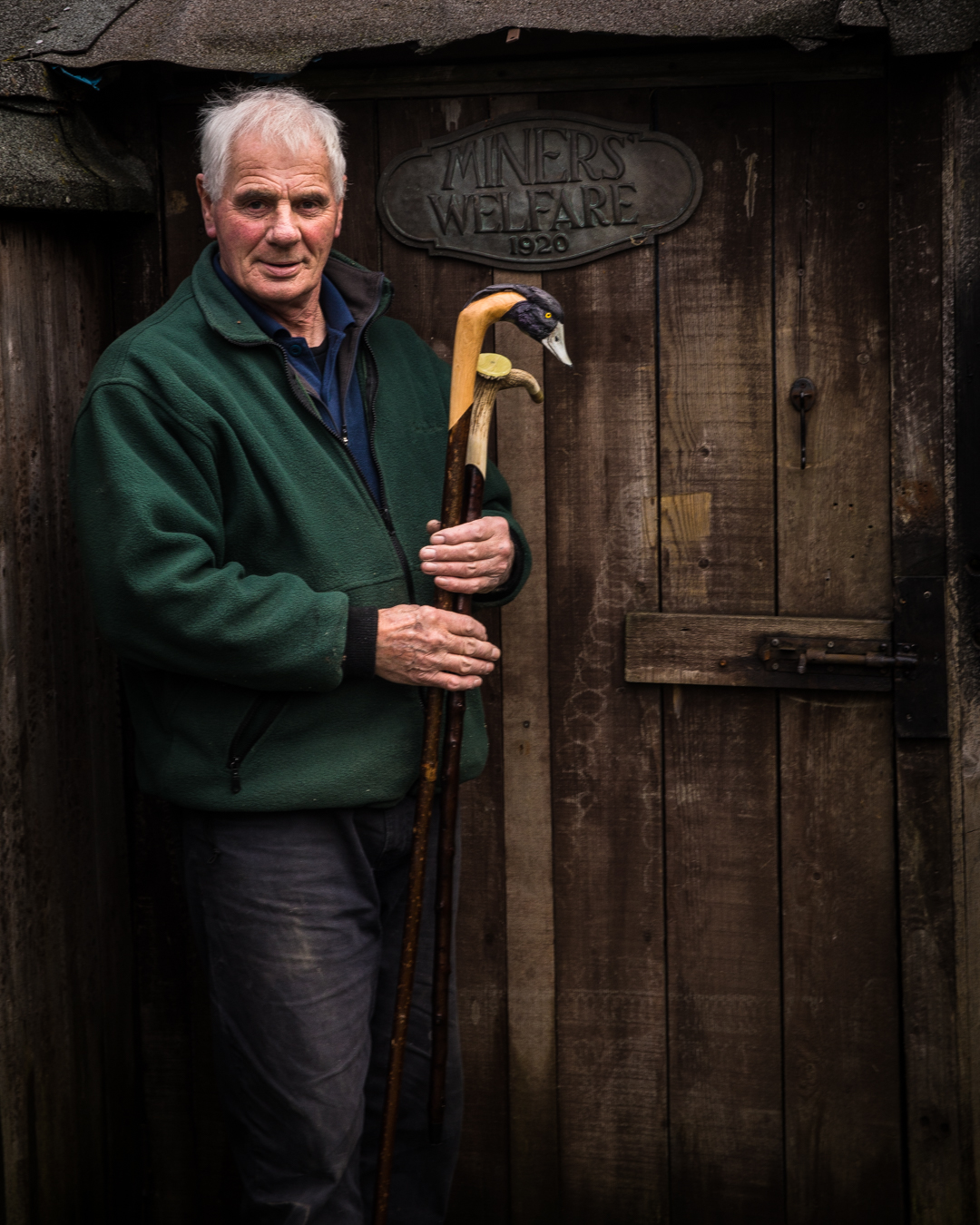 For bespoke orders please feel free contact our Showroom Manager Steven Harridence - retail@westleyrichards.co.uk
To view the latest selection of Westley Richards Walking Sticks head to our store.