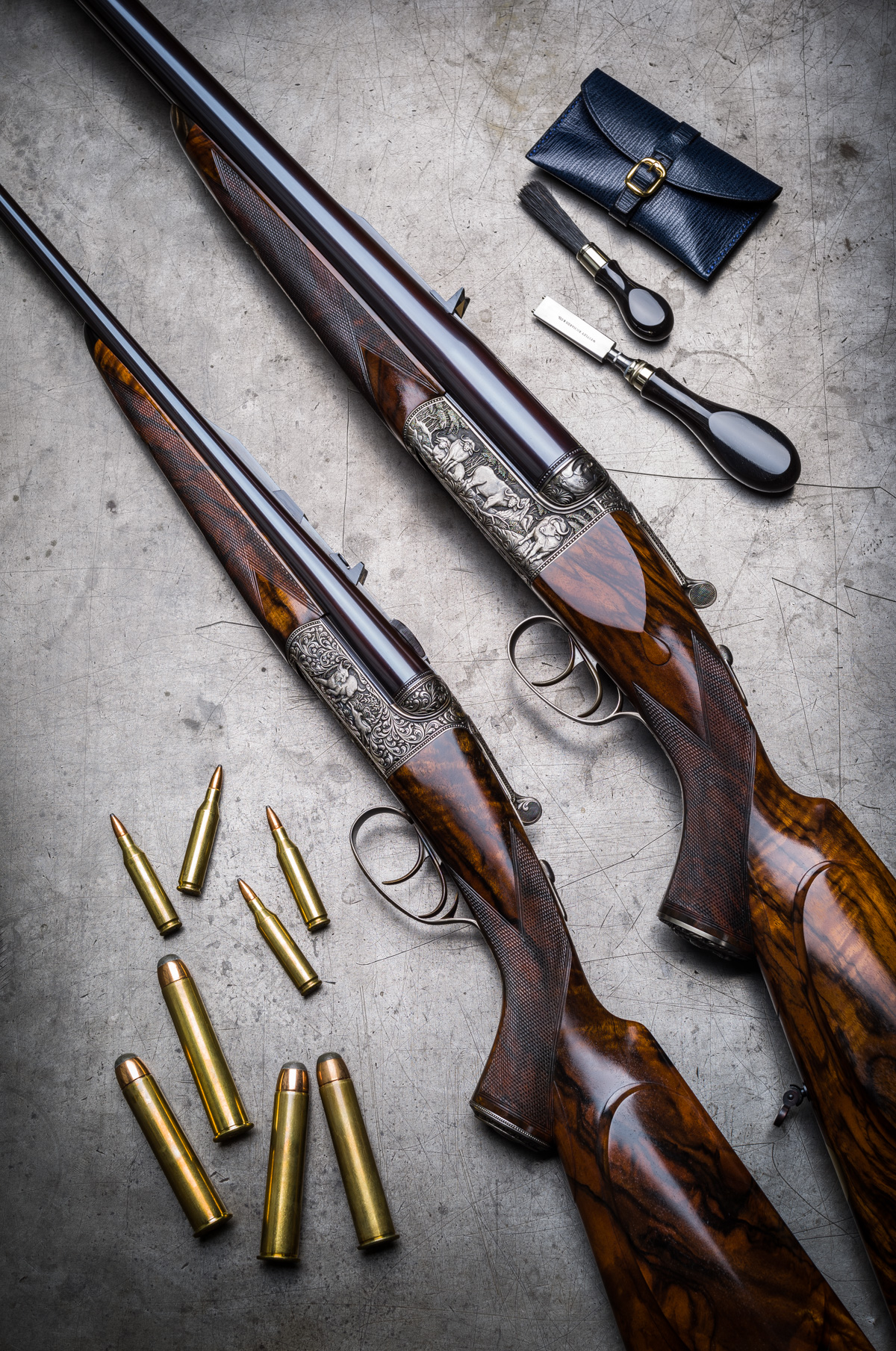 Whilst we have made quite a few .600 rifles in recent years I do believe this is the first and only .243 that we made. I say this cautiously as last time I quoted 'a first' calibre someone turned up a previous rifle we had made in the very same calibre, luckily a bullet variation of that calibre allowed me to side step that embarrasment.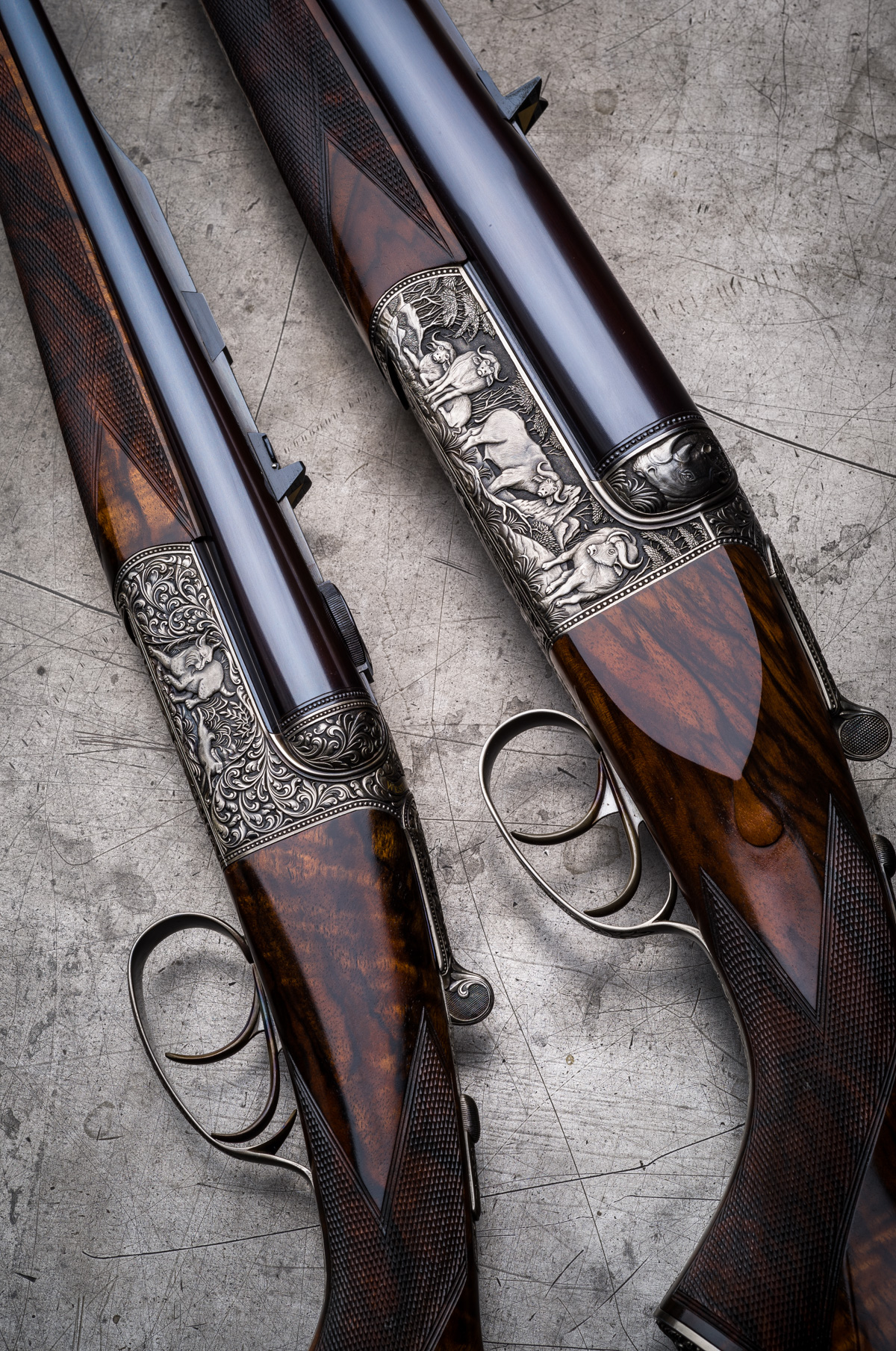 The proportions of a large rifle and a small rifle are dramatically different but perhaps not as much as you would expect. The .243 is a petite rifle, but here looks quite large. The governing factor is the size of the action needs to be able to withstand the proof test pressure of the round being built for. The .243 is indeed a small bullet but with a large case and develops a pressure of approximately 60,000psi whereas the .600 is 36,000psi as a comparison. The .600 weighs 14lbs 8ozs and the .243 8lbs 3oz.
Each rifle is cased in an individual black alligator covered oak case fitted with sterling silver case fittings and with bright red goat skin lining and french fitted Ivory tooling. The rifles are part of the collection now housed here at Westley Richards.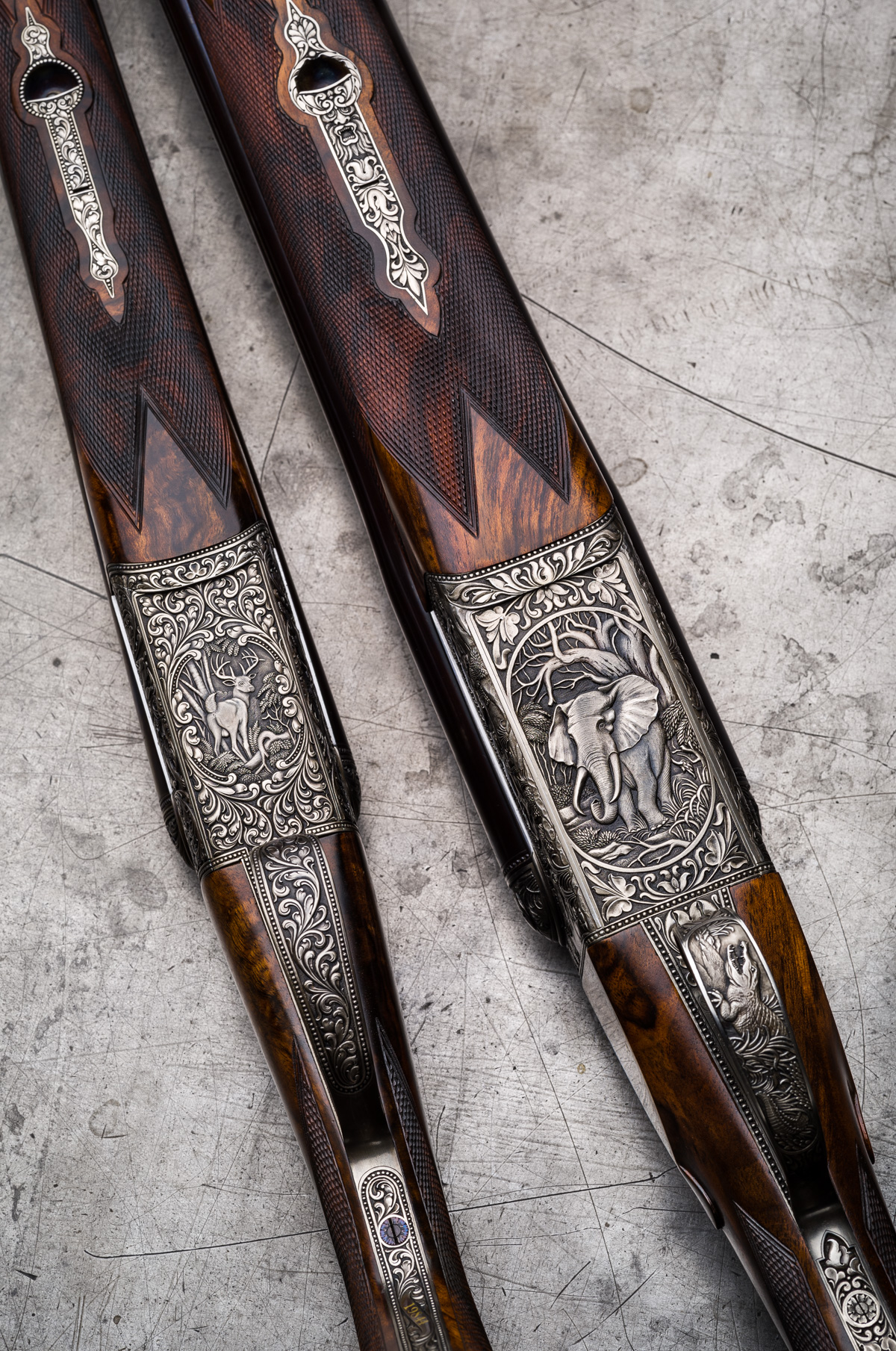 The engraving work on both rifles was executed by Peter Spode. Peter first started working for us in the early 90's whilst at the same time also filling the role of headmaster at a boys school in Malvern. I think I possibly urged him to take early retirement so he could work on our guns full time, something which he has been doing now for many years. Peter is an extremely talented engraver with the rare ability to execute work in a variety of styles and he is also a person who continues with his teaching background by sharing his extensive knowledge and helping engravers entering the field with technique.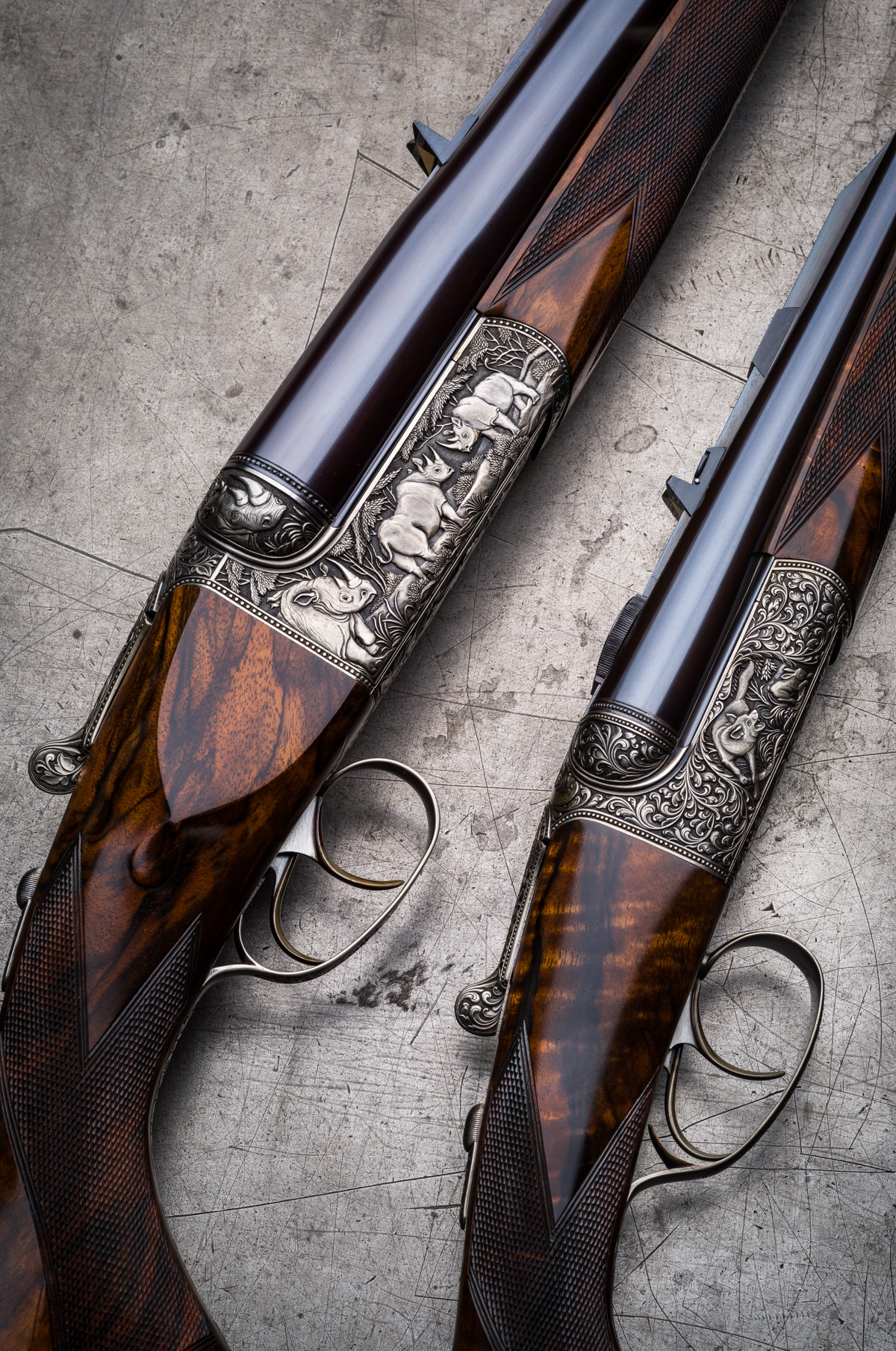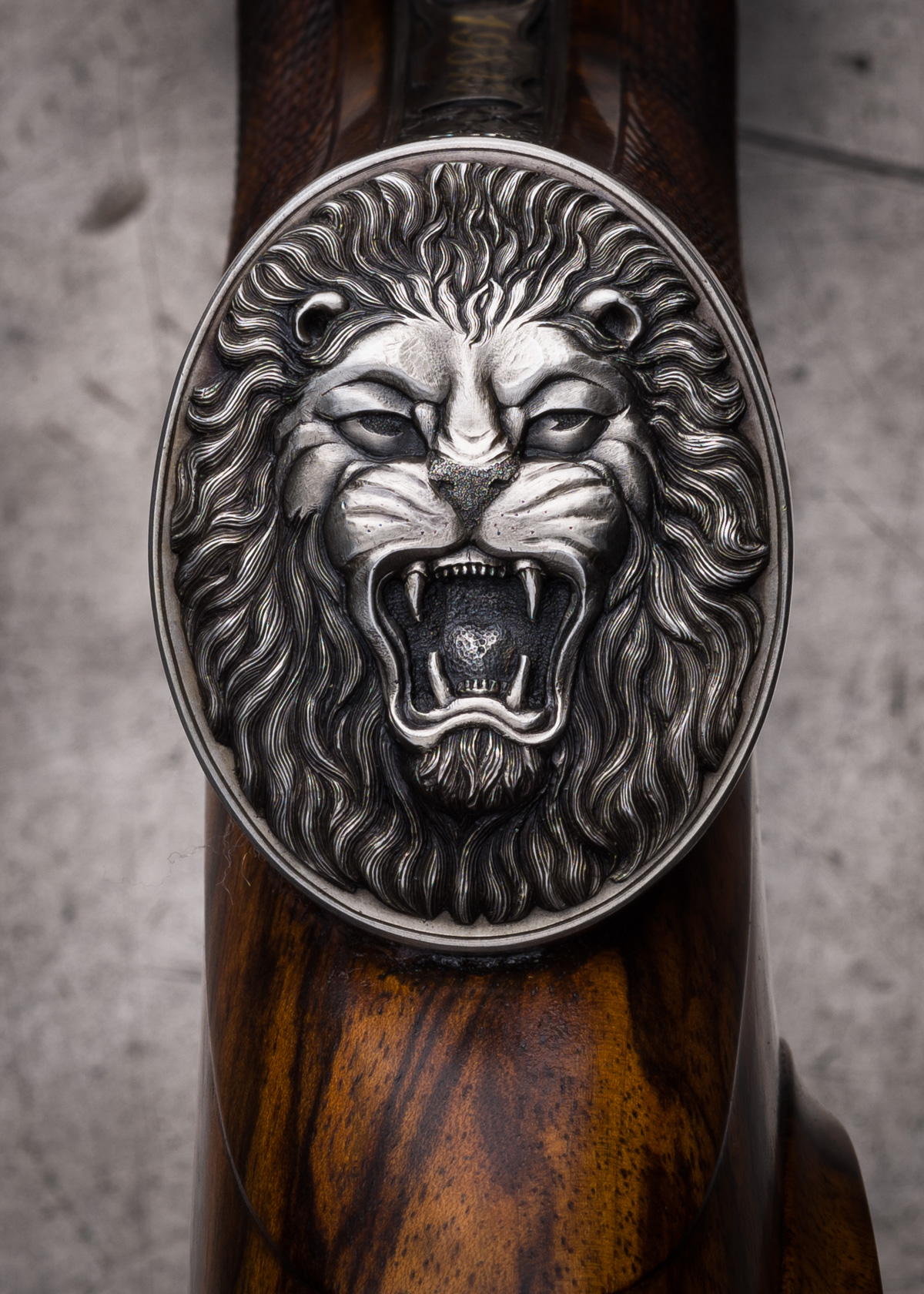 The Lion Mask Grip Trap on the .600 Rifle.