The lure of the moors in August, with the prospect of grouse, reveals the true sportsman's nature. Guilty for wishing away the precious summer days but warmly anticipating the renewal of the sporting calendar.
Barely will the Wimbledon strawberries and cream be over when the time to pack for the first shoot of the season will fall to those fortunate enough to be the recipients of an early invitation.
And so, thoughts turn to kit. Where is it? Is it fit for another year? What's missing? Fortunately, Westley Richards has the answer to whatever questions you might have regarding the replenishment or replacement of sporting leather goods.
Arrival and unloading is the first stage of any shooting weekend; a time to forget work and daily life, turn off the 'phone and focus on the sport and the socializing at hand. Standing in the entrance hall, bags at your feet, the right impression is as important as clean shoes and a decent jacket.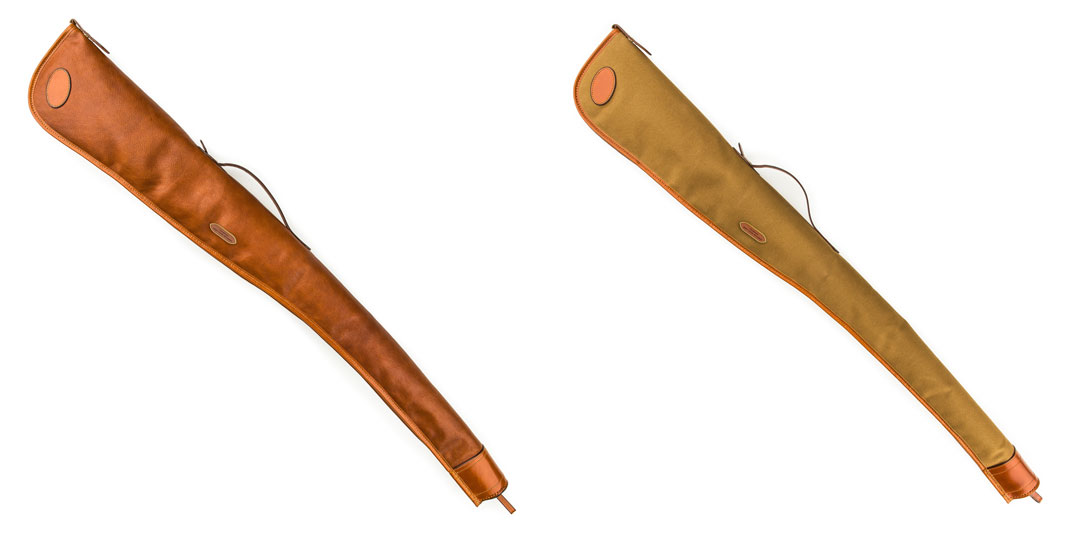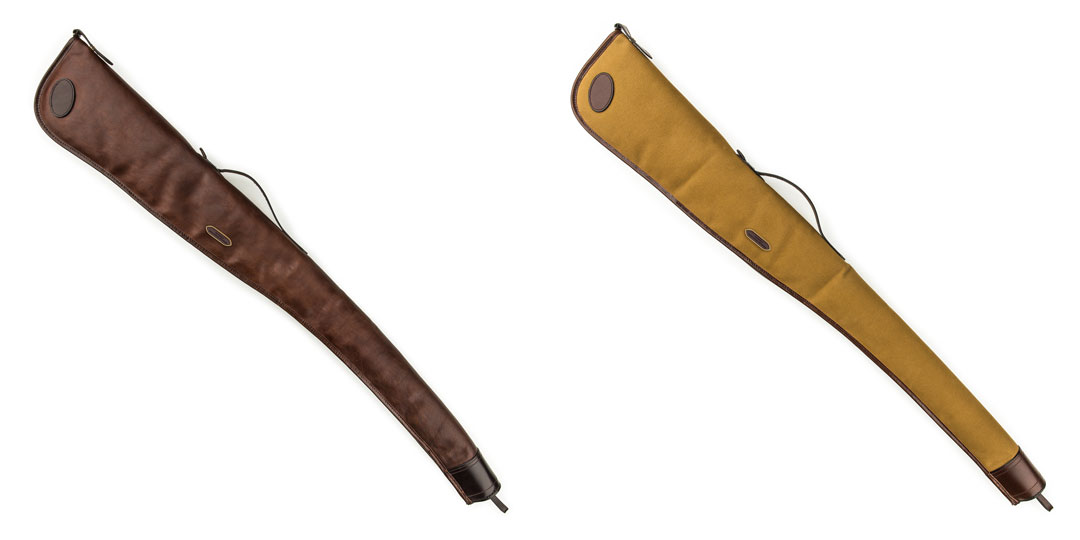 It is now that the value of a good gun case becomes apparent. A slip is all well and good for the shoot day between drives but for full protection in the back of a vehicle and discreet transportation from car park to gun-room, nothing serves its purpose quite like a proper, leather, gun case.
At Westley Richards, we make them to order; the internal partitions exactly fitted to the contours of your gun. Traditional cases, intended to be loaded onto trains in London and thrown onto a cart by a servant at the station of destination, for carriage to the big house, are heavy, made from oak, and covered with leather. A canvas protective cover with leather edges protects the case in transit.
These are sill a popular option but in the age of the motor-car, a lighter, pine cased, leather-covered version was conceived. These are the essence of style and practicality today. Clad in best cow-hide, with two straps, brass locks and fittings and lined with baize or alcantara, the Westley Richards Lightweight Gun Case is the perfect way to transport, protect and present your best gun.
Once the day has begun, your gun case will be stashed in the gun room and all-day protection entrusted to your Deeley Shotgun slip in mid-tan patterned leather. Valuable guns deserve elegant protection and this gun-slip provides it; looking beautifully practical, yet somehow luxurious.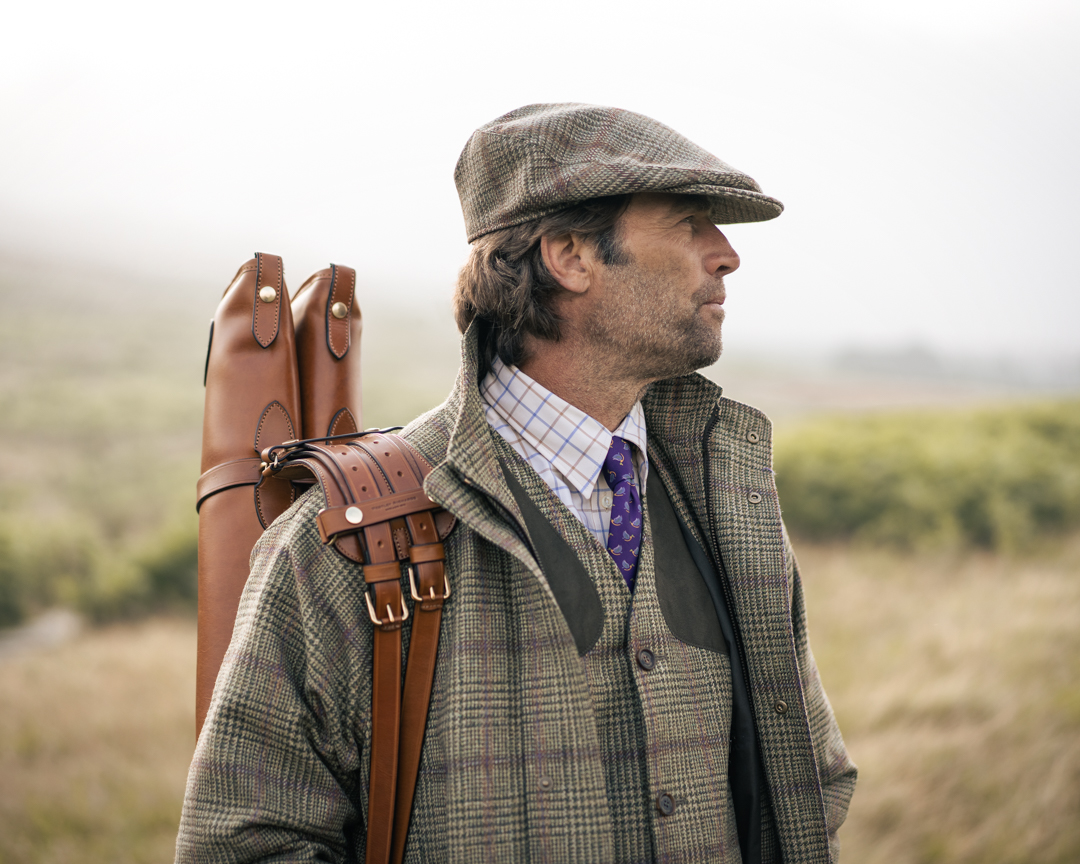 Crafted here in our Birmingham workshops from the finest Swedish Tarnsjo-tanned hides, with real sheepskin lining and solid brass fittings, any Westley Richards gun-slip stands head and shoulders above anything else on the gun bus.
For quick loading in the grouse butt, nothing comes close to the Westley Richards Anson Express Front Loaders Bag.  Providing space for one hundred and fifty 12-bore cartridges and sufficient capacity in its front-loading pouches; for a good drive, whether you have a loader or are loading for yourself, this bag will help you perform at your best under pressure.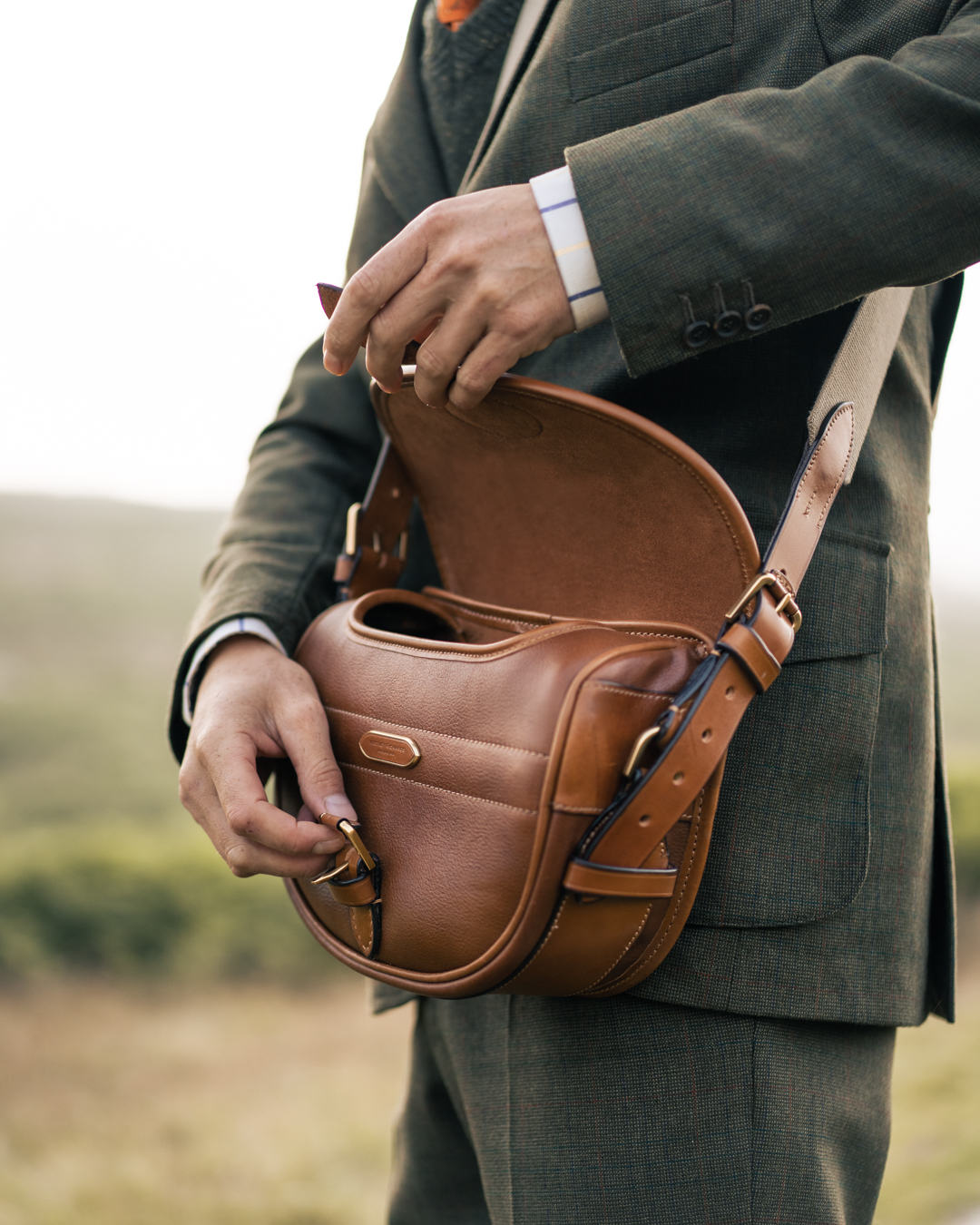 Like all Westley Richards bags, it is entirely built in-house by Birmingham craftsmen to our own design. Materials are second-to-none; being finest vegetable-tanned hide, with a suede lining and solid brass fittings.

Should your grouse day extend to a spot of walking-up over spaniels or pointers, a cartridge belt will prove essential. Evenly spreading the weight of twenty-five cartridges reduces fatigue and leaves arms and shoulders unencumbered.
Loading from a belt is quick and instinctive and it is clear how many cartridges remain at all times.
For the ultimate in weight saving without compromising on quality, the Westley Richards cartridge belt in sand canvas and mid-tan leather is perfect. Made in the same workshop as our other leather products, to the same exacting standards.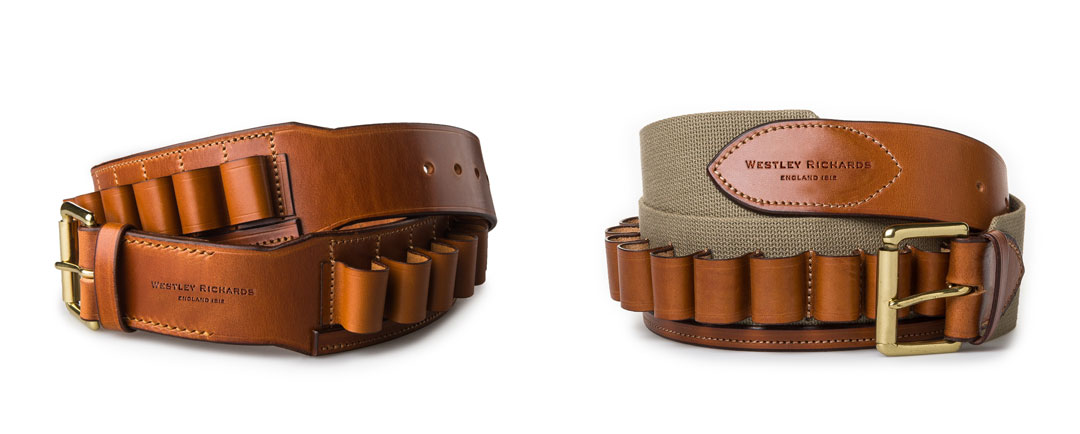 Westley Richards is the only British gun-maker with its own leather workshop on–site, making sporting accessories that compliment our world-leading, hand made guns and rifles.