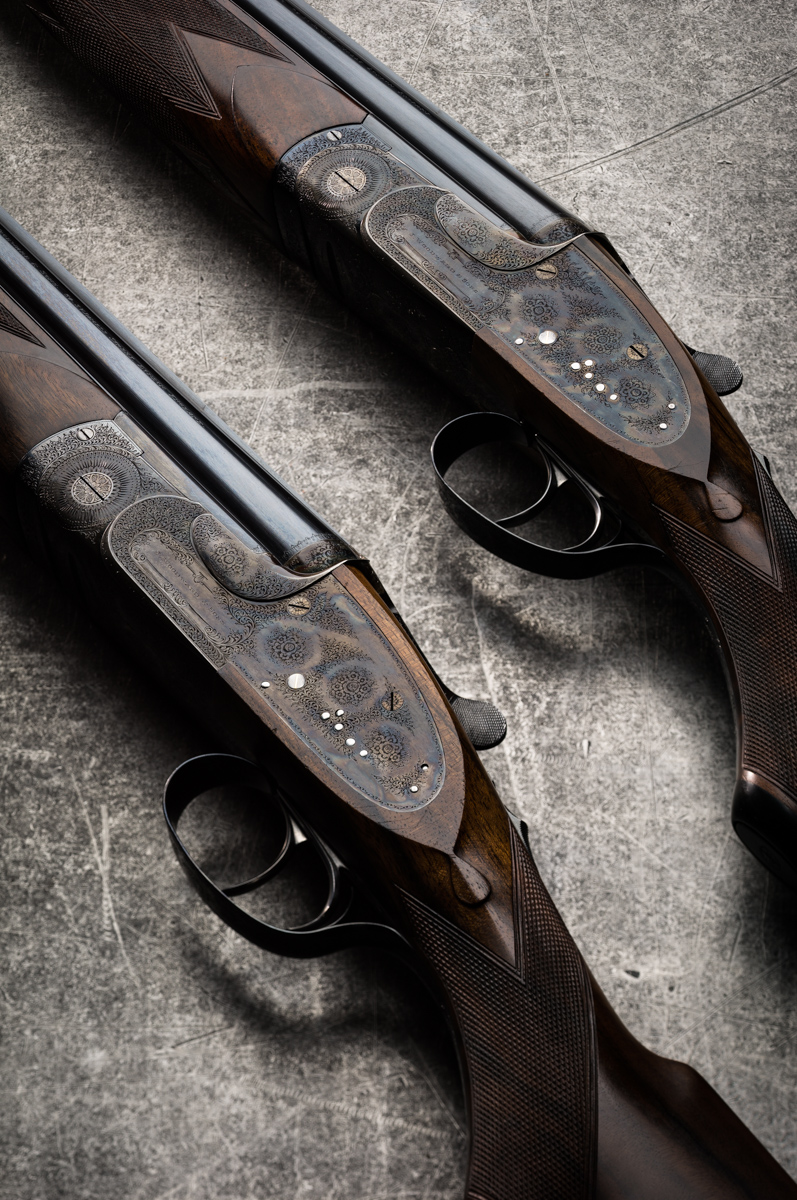 In 1949 James Purdey & Sons purchased the gunmaker James Woodward & Sons. I am sure there were other reasons for the purchase, but the main reason was to get the Woodward over and under design in order they could adapt and use it for themselves. Unlike Boss & Co., Purdey had never been successful in developing an elegant, lightweight and strong over and under. They had built a strong over and under but it was heavy, and certainly not elegant.
Vintage woodward over and unders do not seem to appear too often, I have no idea what sort of quantities they made them in but when you do get to see a vintage pair you can quickly understand why Purdey was in a hurry to buy the company. They are a superb looking gun and I believe it was, amongst other things, the stock shape that was responsible for making them look so nice. I say that as I always seem to remember the stock shape of a pair of 20g guns and a pair of 16g guns I saw many years ago in Las Vegas.
This pair of guns sit here in storage, the stocks on the guns at the moment are replacement left hand stocks but we do have the original right hand stocks also. They are a super pair of guns and came from the same collection as the Boss I have featured on this blog before. I can honestly say that that person had a very good eye, and collected some superb guns, I wish he had many more!