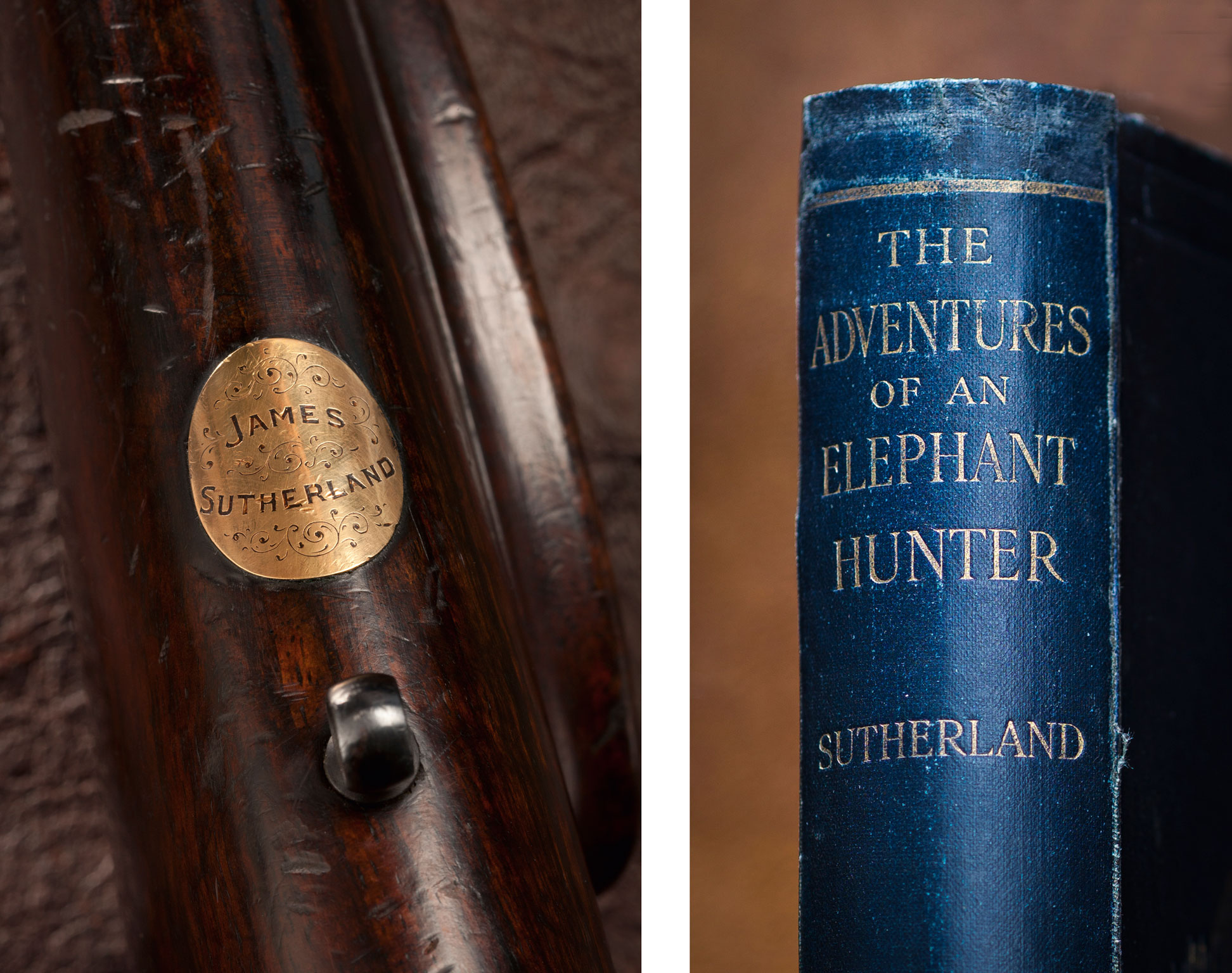 The Escutcheon Engraving On Sutherlands .577 WR               Sutherlands Classic Book From 1912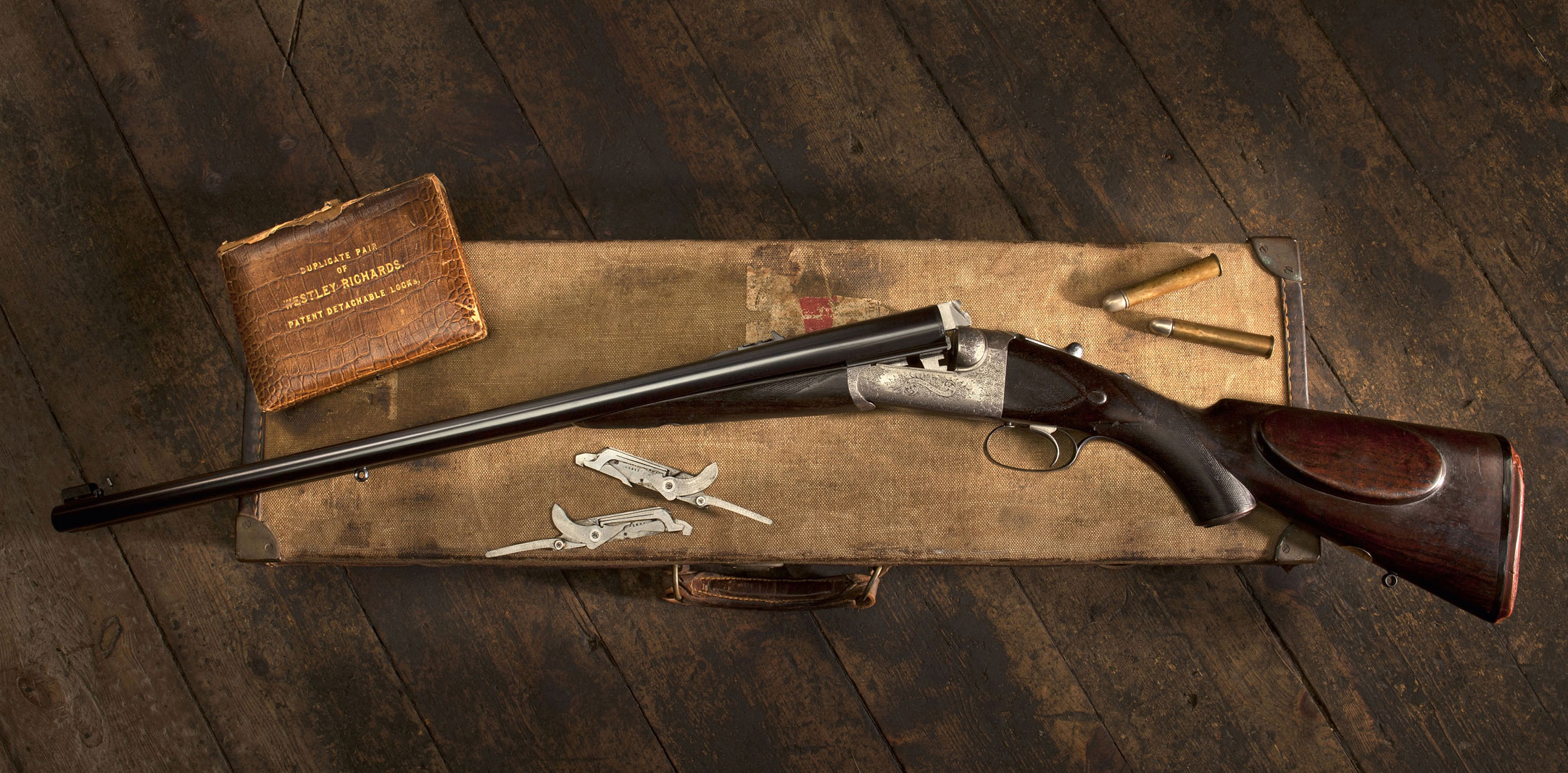 James Sutherlands .577 WR Serial Number 16650
Depending on your own historical tastes there are many great hunters from the world of big game hunting in Africa.  These include classics such as William Cotton Oswell, F.C.Selous, W.D.M.Bell and my own favourite James Sutherland.
Sutherland was born in 1872 and after arriving in Africa late in the 1890's turned his hand to becoming a full time professional elephant hunter.  This could not have been a more opportune time to embark on such a career as not only were there still great elephant herds to be found throughout Africa, but it marked the beginning of the nitro express age.
Luckily for Westley Richards, Sutherland decided that he would be a patron of the company and amongst the various rifles ordered his most famous is certainly the one ordered in 1906, one 'best quality W.R double hammerless ejector rifle fitted with one trigger and hand detachable locks .577 bore.'
As a calibre quickly adopted by Westley Richards at the turn of the last century the .577 3" Nitro Express was real firepower for the professional elephant hunter.  The fact that Sutherland ordered it with 'One' trigger really says something about his faith in the company and its products.  To this day we are still building one trigger double rifles, as well as plenty of .577's.
Today Sutherlands rifle holds pride of place at Westley Richards and always creates quite a stir when produced for the discerning big game hunter.  Few individuals get access to such famous rifles as most are in private collections and extremely valuable.   This one always draws the question 'I wonder what stories this rifle could tell?'
Sutherland saw his years out as a professional elephant hunter to the very end.  He passed away in 1932 in his beloved Africa and with him went one of the last of the great elephant hunters.  Thankfully his fantastic book of 1912 and his wonderful rifle remain as a reminder of the man.