The Westley Richards .410 hand detachable lock shotgun pictured above has received a huge amount of compliments as well as many offers to purchase, during its travels with us at the shows in USA and UK over the past few years. If I may say so myself, it is a gun worthy of the praise, it is truly elegant.
So, I suppose it is not at all surprising that a small start up gunmaker in USA has attempted to imitate the elegance of this gun whilst launching their  own range of new guns. Flattery indeed, and my thanks to the company for the recognition. I did in fact know this gun would be copied when I spotted the owner of the gunmaker, stealthily photographing the gun with his iPhone at Safari Club a few years ago.
Another, perhaps more audacious copy of our guns was the pair of Westley Richards .410's which went through Rock Island Auction a few years ago. These were 2 traditional scroll engraved guns which were then polished off and re-engraved in the style of the Hummingbird Gun. There was no mention that these guns were, what we call over here 'Tarted Up' rendering them in my opinion as totally unoriginal and junk.
What puzzles me most is how people with money to spend on this level of engraving are incapable of creating something unique and different, there are so many subjects and styles we have not tried.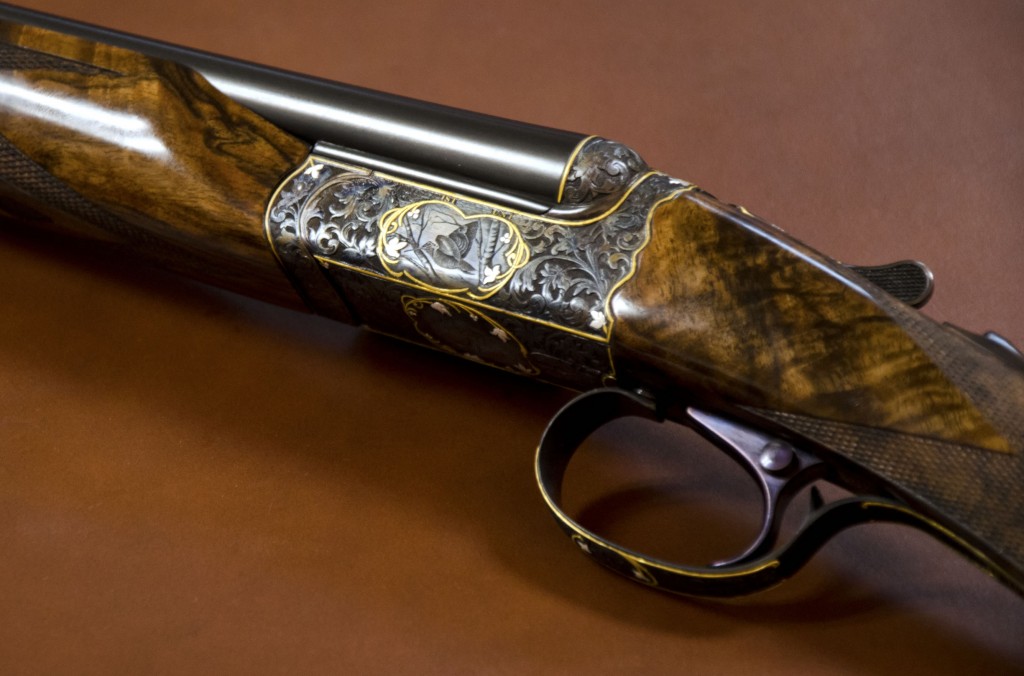 The new USA made .410.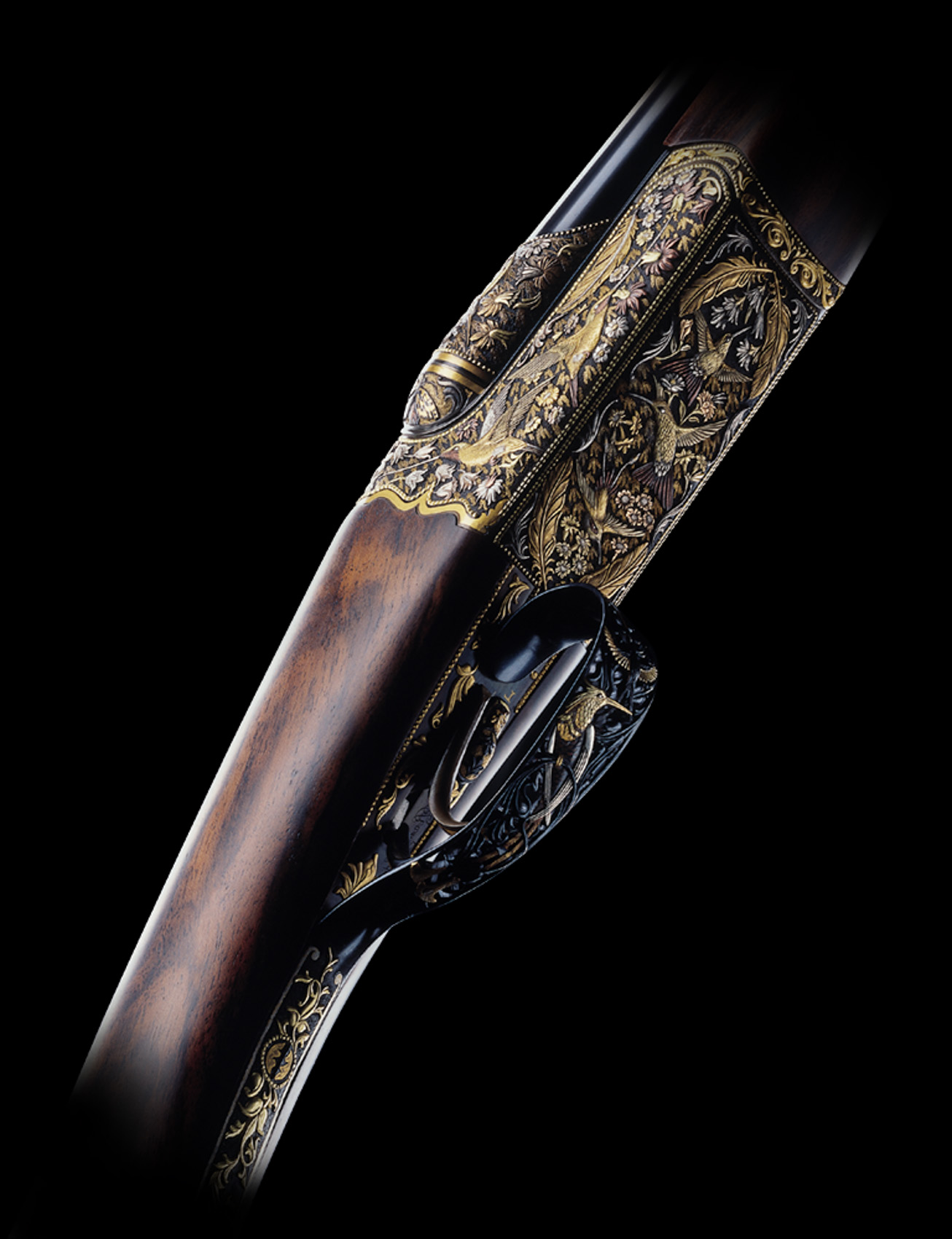 The original Westley Richards Hummingbird Gun engraved by Rashid Hadi.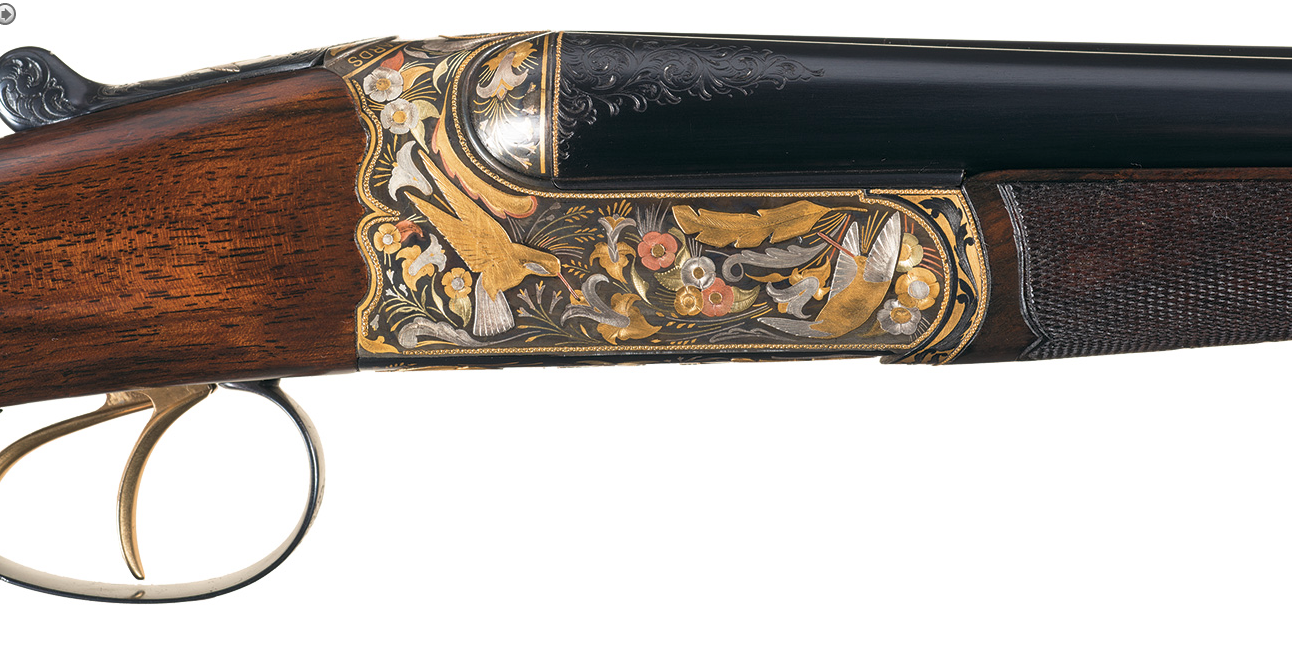 The re-engraved pair of Westley Richards .410 in style of Hummingbird gun. Engraver unknown.