I own a Westley Richards cartridge bag. A hundred-capacity 'Perfecta' type, made from pigskin. It is probably a hundred years old, originally made for 'Uncle Geoff'; a grand old aristocrat who served in WW1 and bought my father his first shotgun, back in 1957. It bears not only the Westley Richards stamp, but his initials 'G.C.W.W' in classic block format. 
Geoff died in the sixties, aged 82, and the bag was old by then. My father used it to gather fossils on Wenlock Edge when he was a boy and, later, I carried it afield, despite a few tears in the leather and the frayed canvas strap. Today it hangs in my gun room, in stately semi-retirement.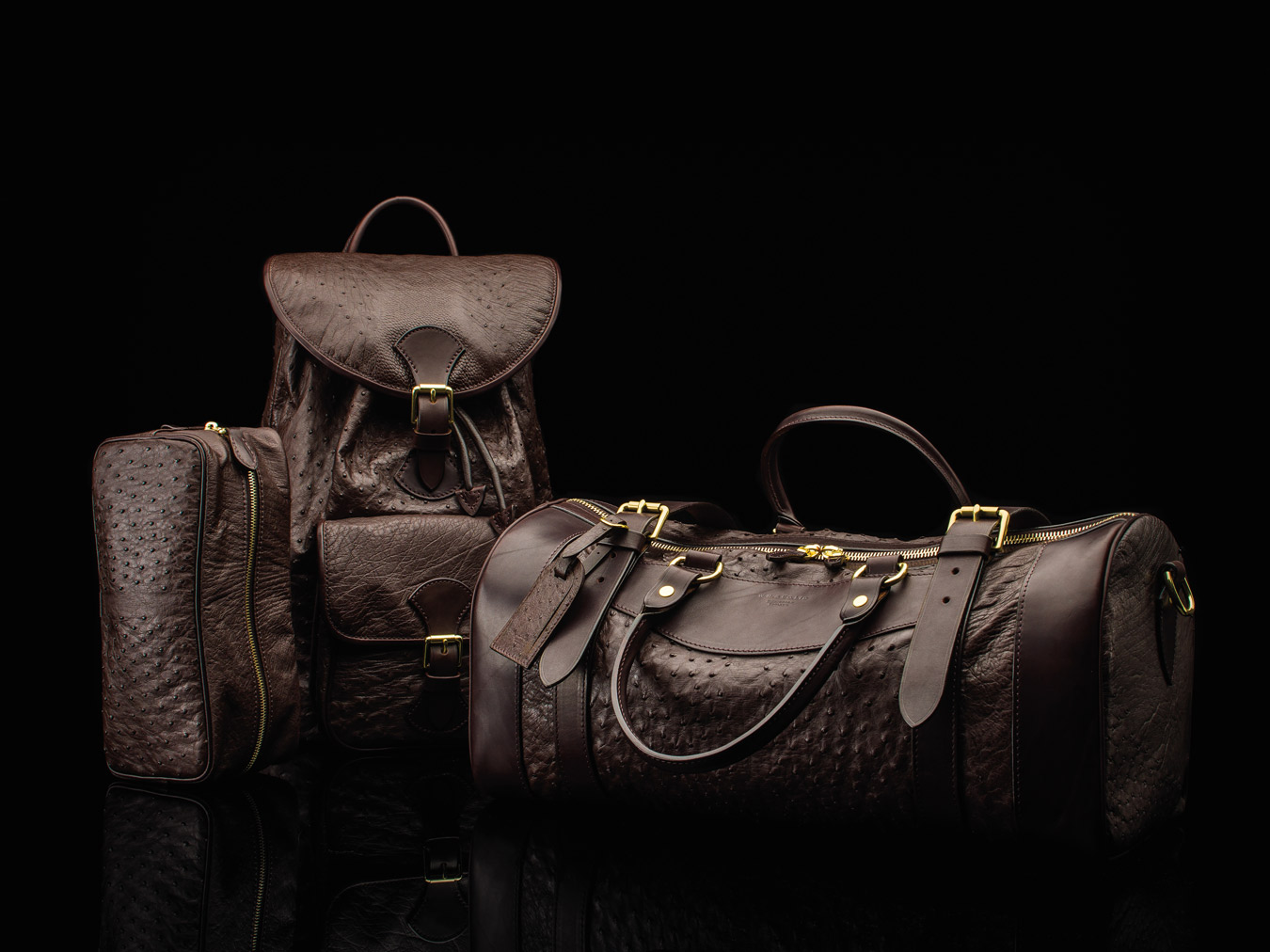 The point is, when you choose Westley Richards as the provider of your leather goods for the shooting field, you are not just buying kit for yourself, you are taking ownership of heirlooms that could be serving your descendants three generations from now. I firmly believe there is no point buying inferior bags, belts and slips, for they are without question, a false economy. 
Good leather-work genuinely lasts several lifetimes. Not only that, but as it ages, it improves; the natural materials 'give' gently with use, becoming a comforting part of your personal system the more you use them. There is, for me, a real pleasure in the ownership of hand-crafted accessories. They neither need, nor want, kid-glove handling. They thrive from regular use in all weathers; the result is, literally, 'weathered'. Use them, clean them, hang them ready for the next adventure and they will reward you. And your children. And theirs.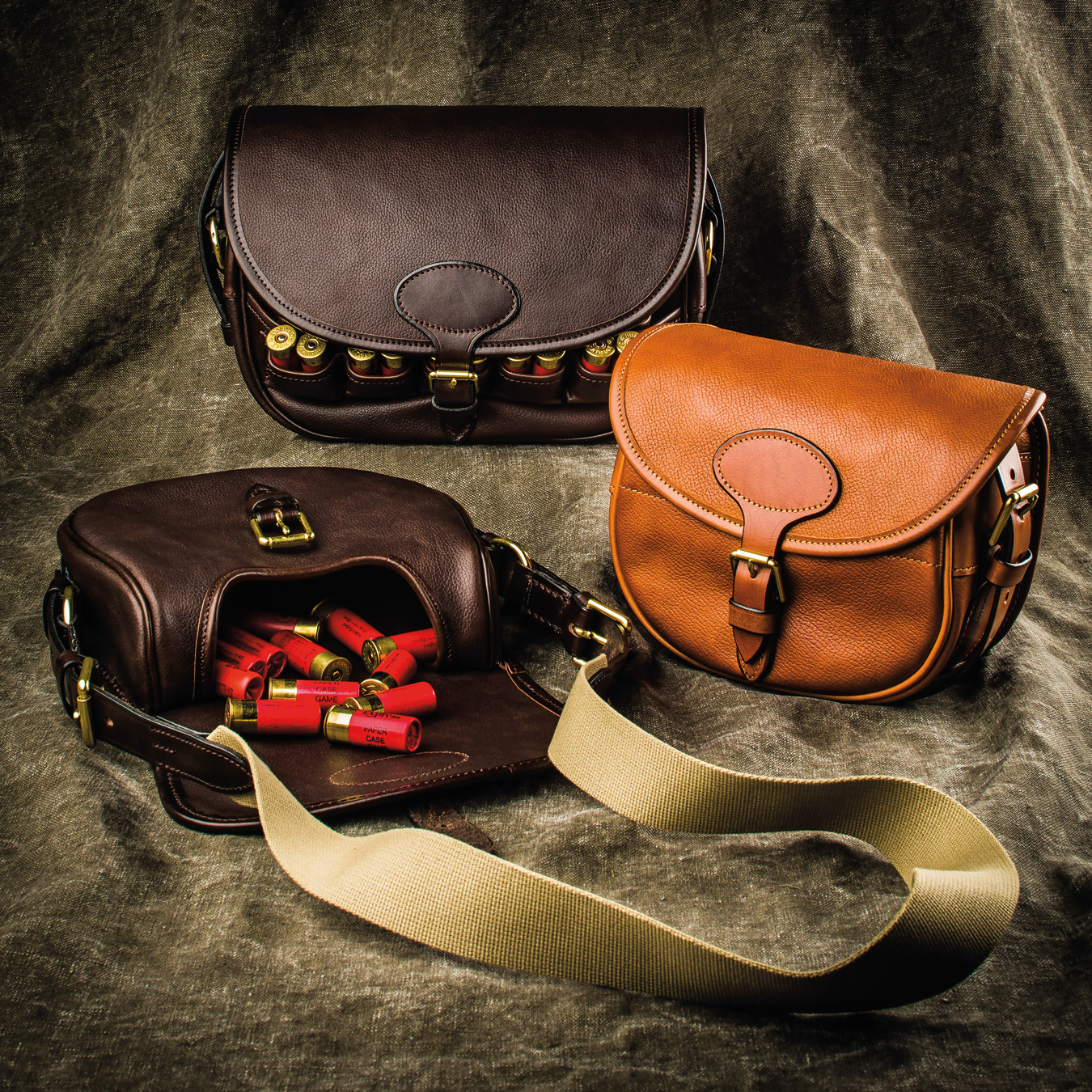 Traditional cartridge bags made from the finest cow hides are a lifetime investment that end up passed down through the generations. With time, such items develop there own unique patina.
It amuses me how many owners of really fine guns put them in awful gun slips. At best it looks tacky, at worst it results in dented barrels and bruised stocks from failing to give adequate protection during the daily assault course provided by the gun bus, the boot of the Range Rover and the corner of the shoot room at lunch time.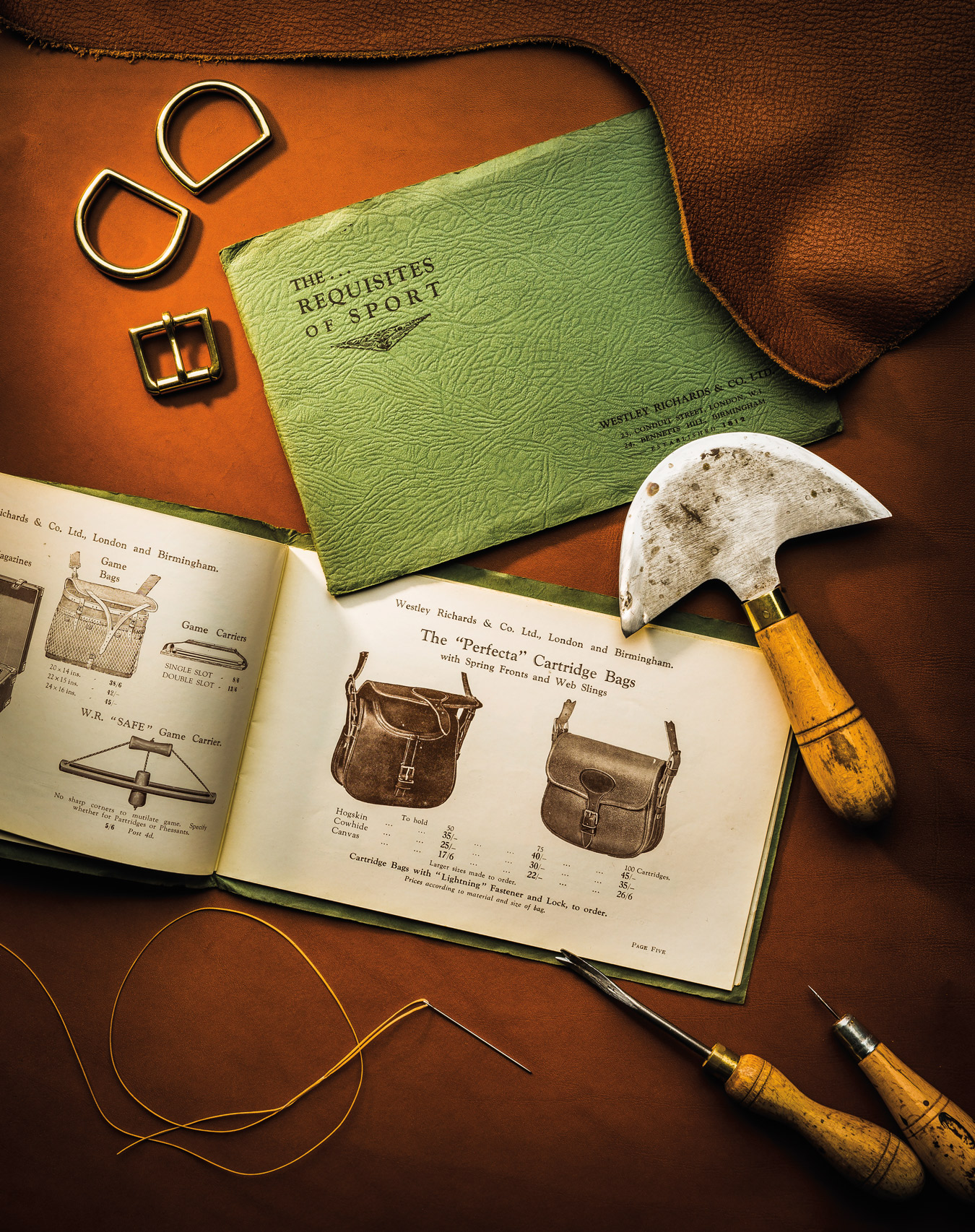 Walking into the leather workshop at Westley Richards; it seems such a natural annex to the gun-making activities that one wonders why every gun factory doesn't have one. In fact, it is unique. Westley Richards is the only firm in Britain with an in-house leather shop making everything to their own designs. 
Rolls of coloured hides, waxed threads, flat work-tables, big needles and sewing machines adorn the rooms in this wing of the factory. The smell of leather and the neatness of the cutting room evokes similar emotions to those that were stirred by a walk through the gun-makers' workshops.
This is a company which, it seems, cannot compromise and will not stop pushing until every facet of what it does becomes the standard by which the rest of the industry must judge itself. Perfection is the only quality.
A new Westley Richards gun or rifle will be fitted into a bespoke case designed and constructed in the same place, under the same direction, from whatever materials, both traditional and exotic, that the customer requests. Nothing is impossible.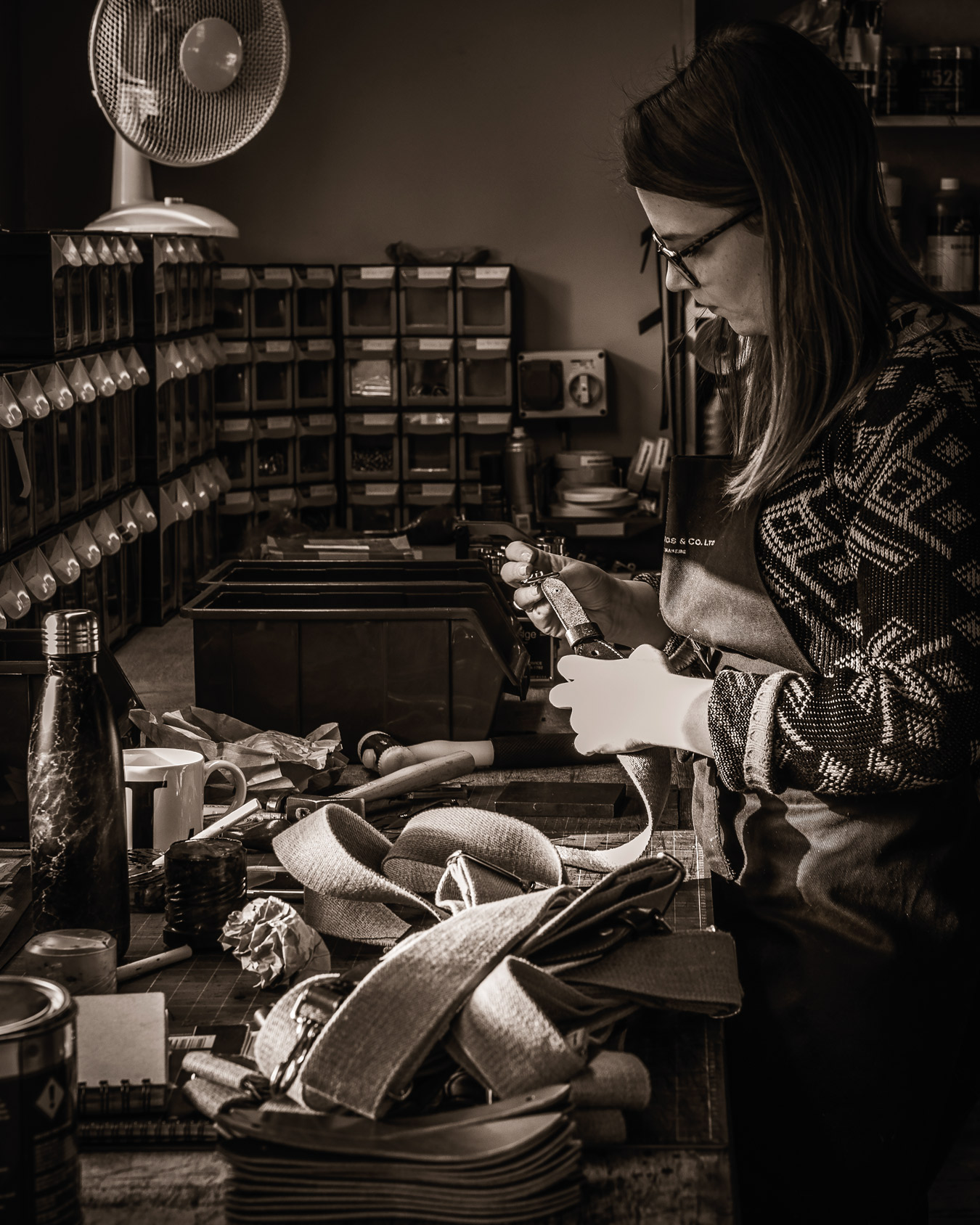 Without doubt, the leather goods they create here are the best I have seen. Not only beautiful and perfectly made, but created with a shooting man's practicality, taking care to ensure that strength, weight, suppleness, size and proportion are ideal for the field, or the bush, or the hill.