I have never actually been to Turkey to buy wood. I have always done this from a distance, either at the IWA show in Nuremberg each year where all the Turkish suppliers gather, or by buying from the mobile dealers who pass by the factory each year with a van load of wood.
Wood buying is an essential part of the gunmaking process, I think all those responsible for the duty hate doing it but love finding the special pieces every so often. The Turks are masters at spotting even the remote interest in your expression so it is a requirement to practise a totally uninterested look in the mirror before you embark on buying from them. I have always been amazed how, even if I am the last person to view and select from their wood at the shows, I am able to select their very best and thus most expensive blanks of wood!
I enlisted the help of one of the dealers in Turkey from whom I have, over the years, purchased some super wood. Fetin Genc of Gencoglu Gunstocks kindly sent me some photos of the first stages of the harvest of the stock blanks.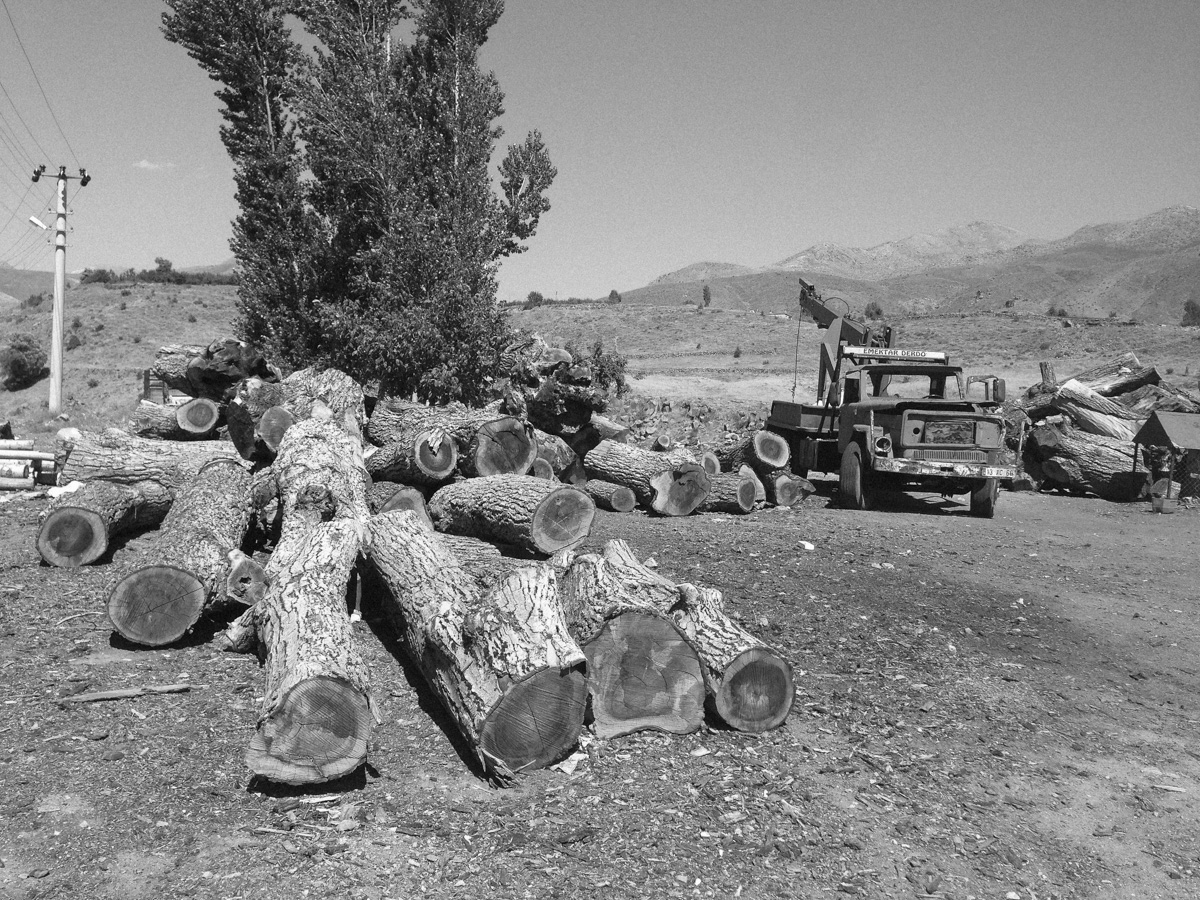 Once harvested the tree is brought to the nearest road for transport to the sawmill.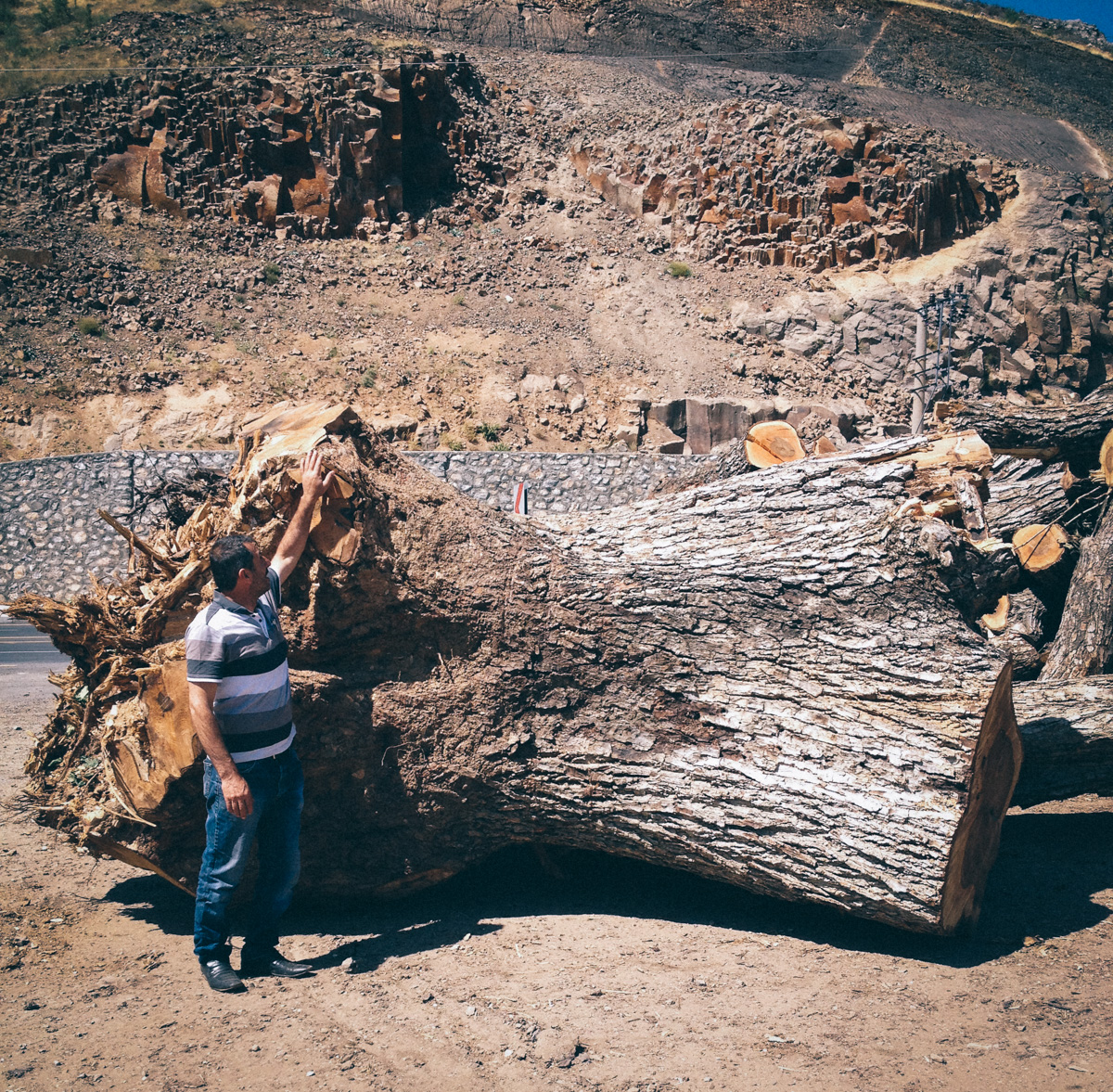 The root ball is the source of the highest grade figured wood. At this stage it is not known what the quality of the wood is.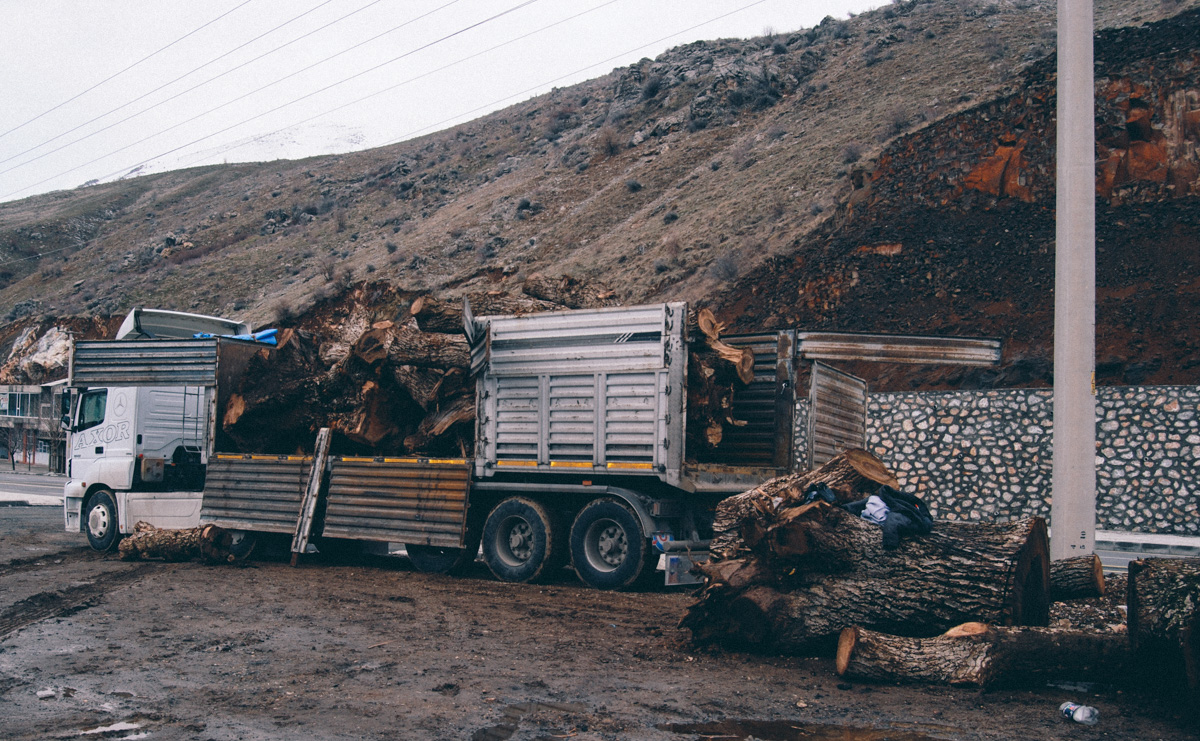 The fully loaded truck of walnut root balls and limbs.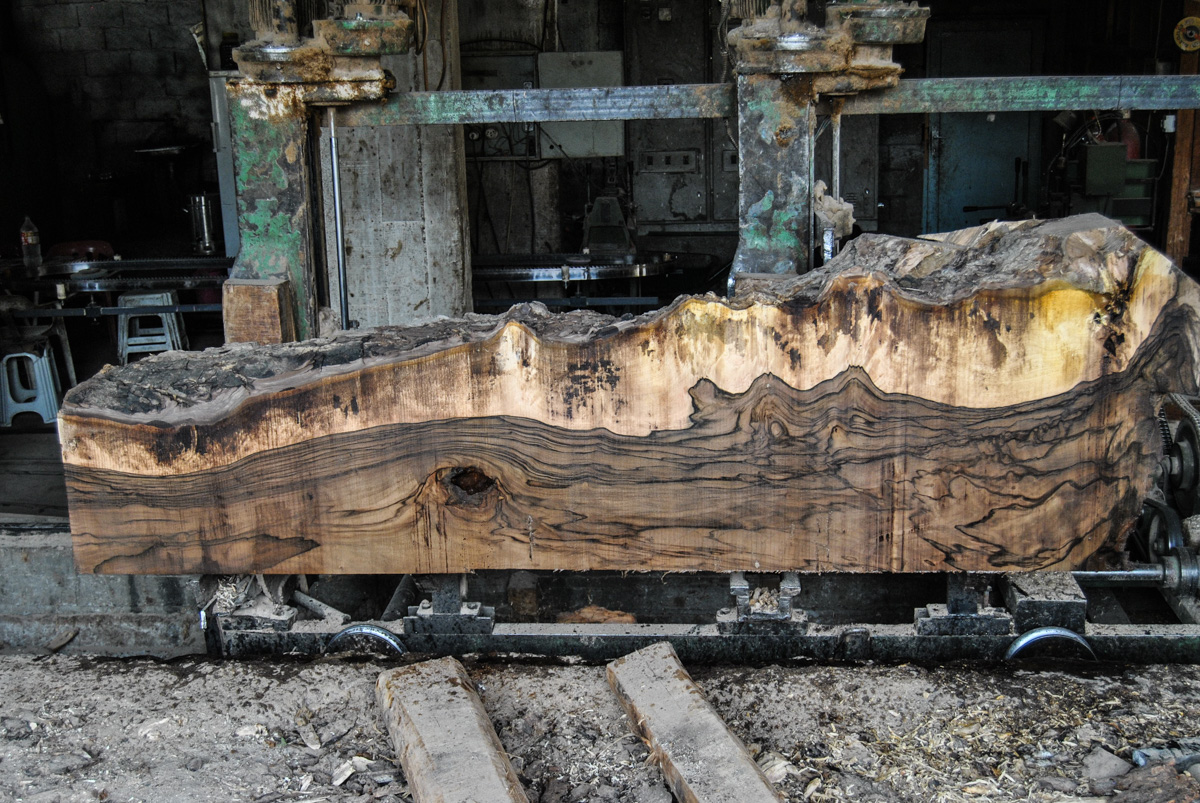 The first time that the quality of the wood will be revealed is when the saws get to work. The wood always looks better in large pieces!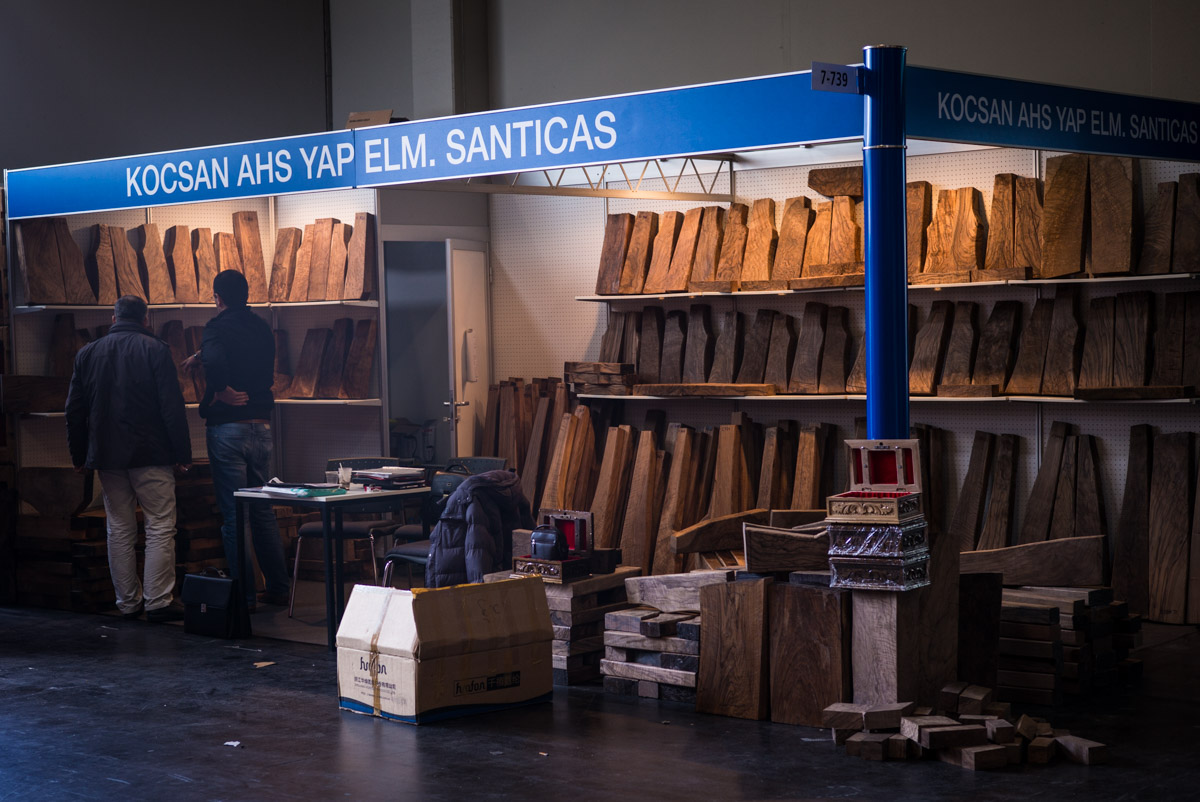 Next stop for the wood is the Halls of IWA. In March every year the Turkish wood dealers congregate to show their years harvest and buyers from all over the world race to spot the best blanks!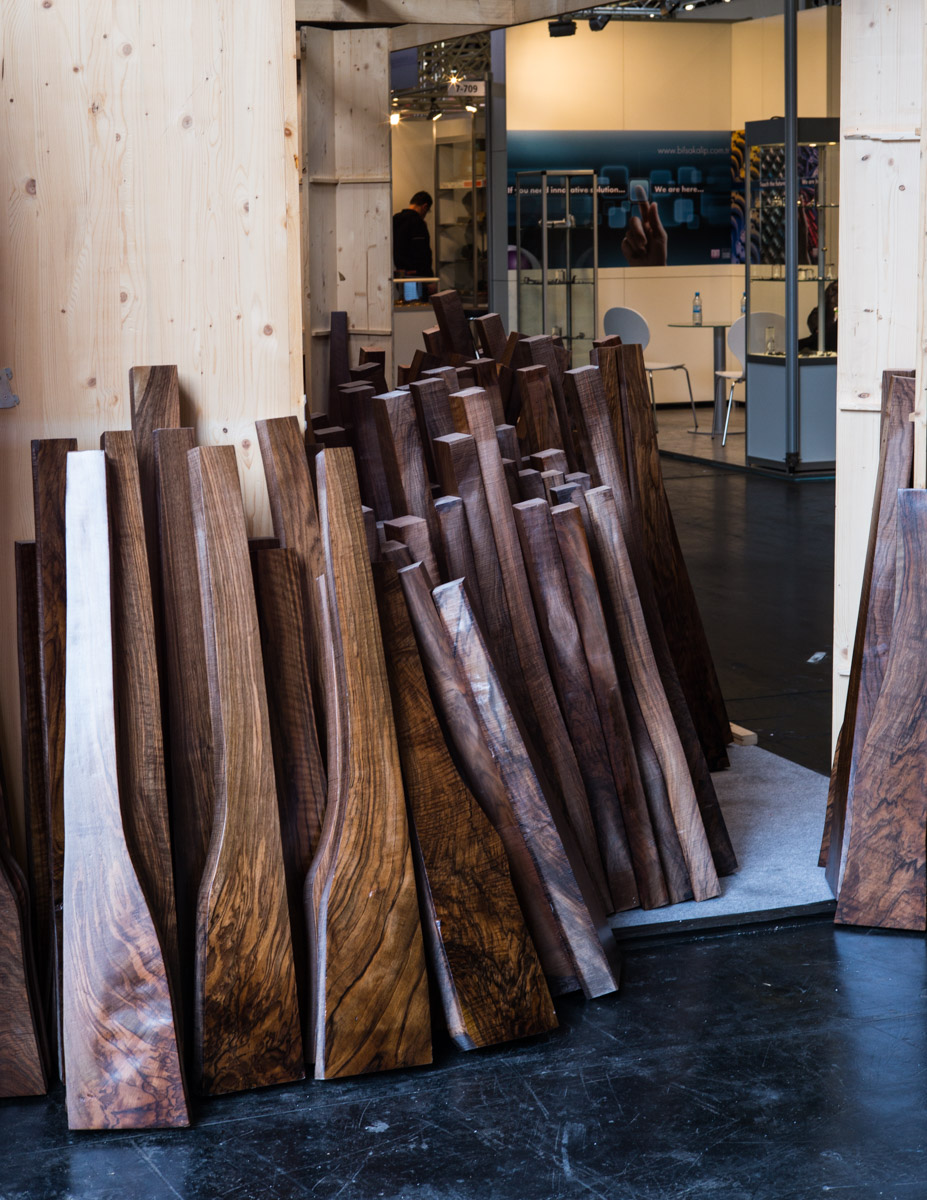 Piles of long rifle blanks to be sorted. Buying wood is not an easy task, firstly there is the weight of lifting and sorting and then the dazed effect as you get confused by what will look nice and what won't! Much of the wood has the grain running wrong and this also has to be identified piece by piece.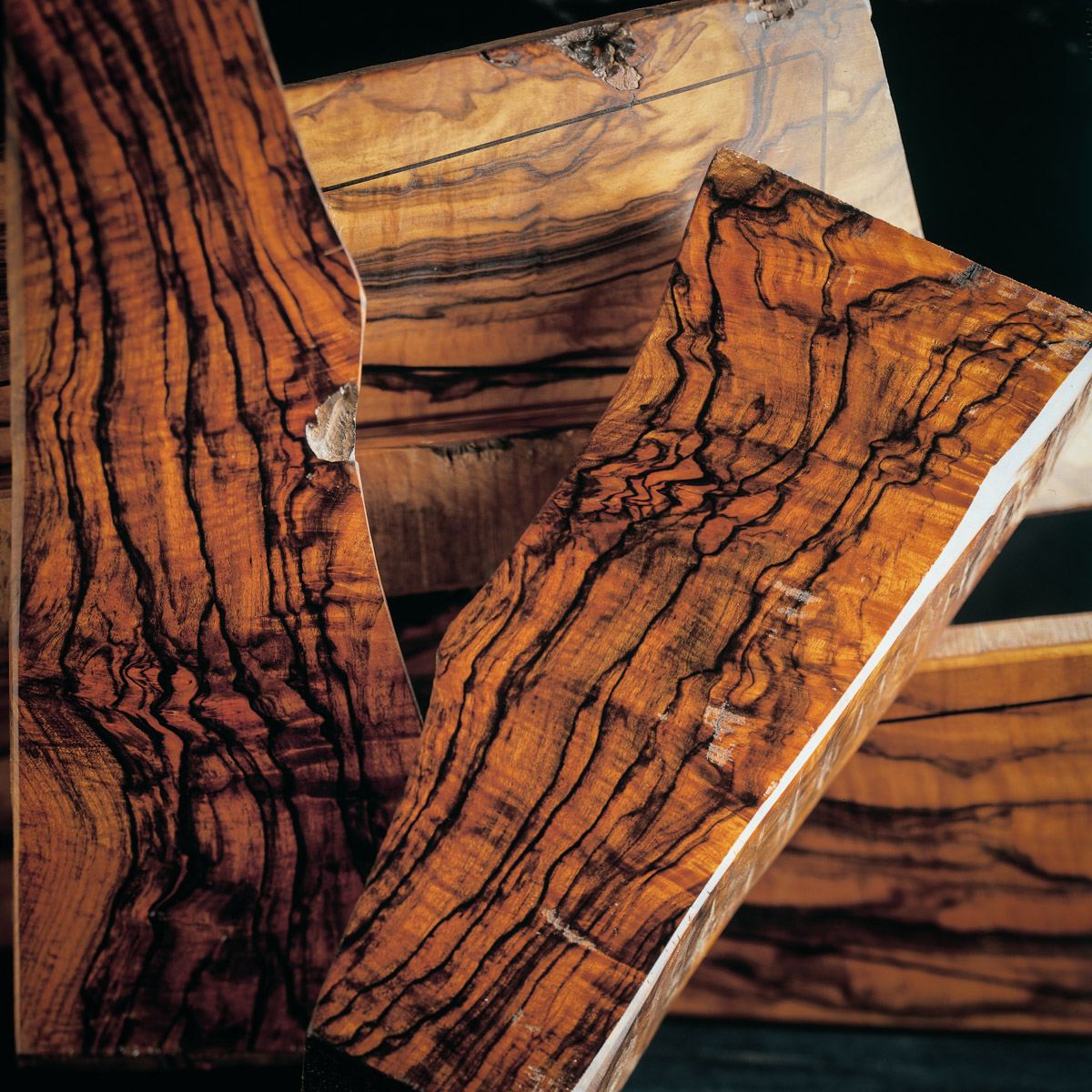 This Pair of Exhibition blanks I purchased many years ago at IWA to use on some of the first .410 drop lock guns we made..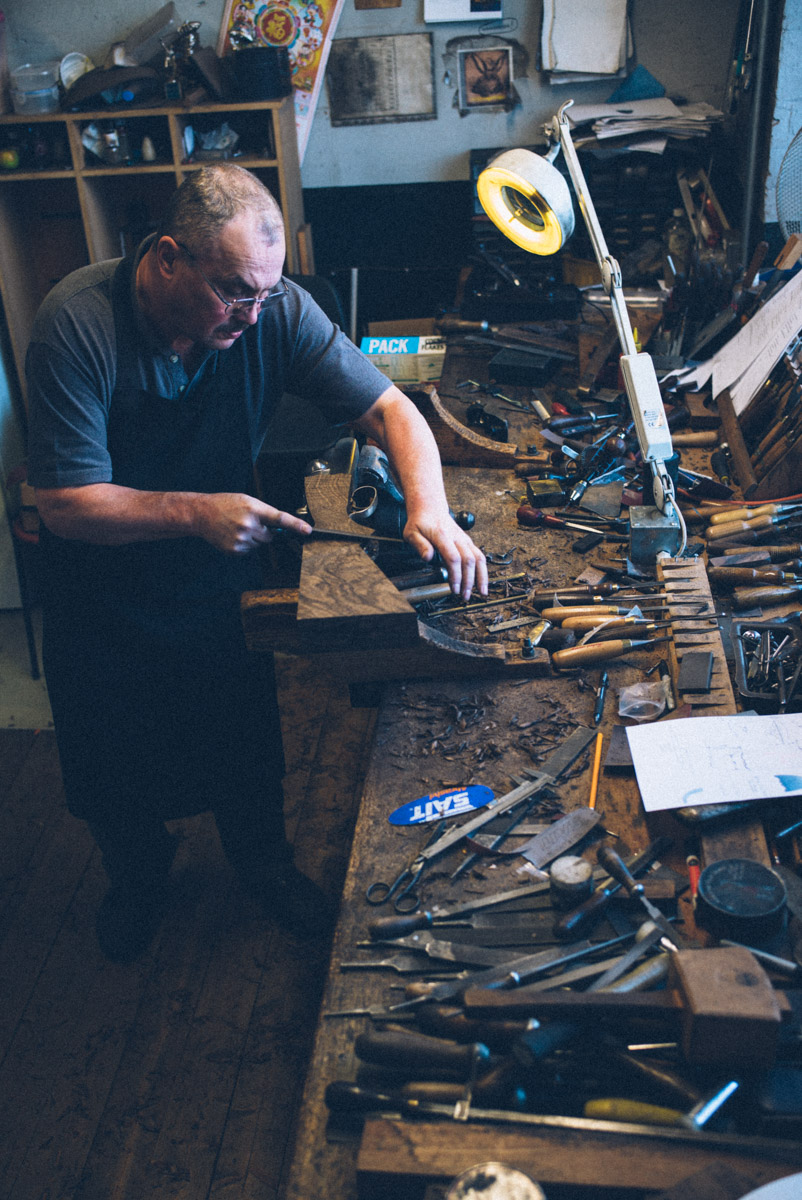 Keith Haynes, one of our stockers, turning the blank into the finished article.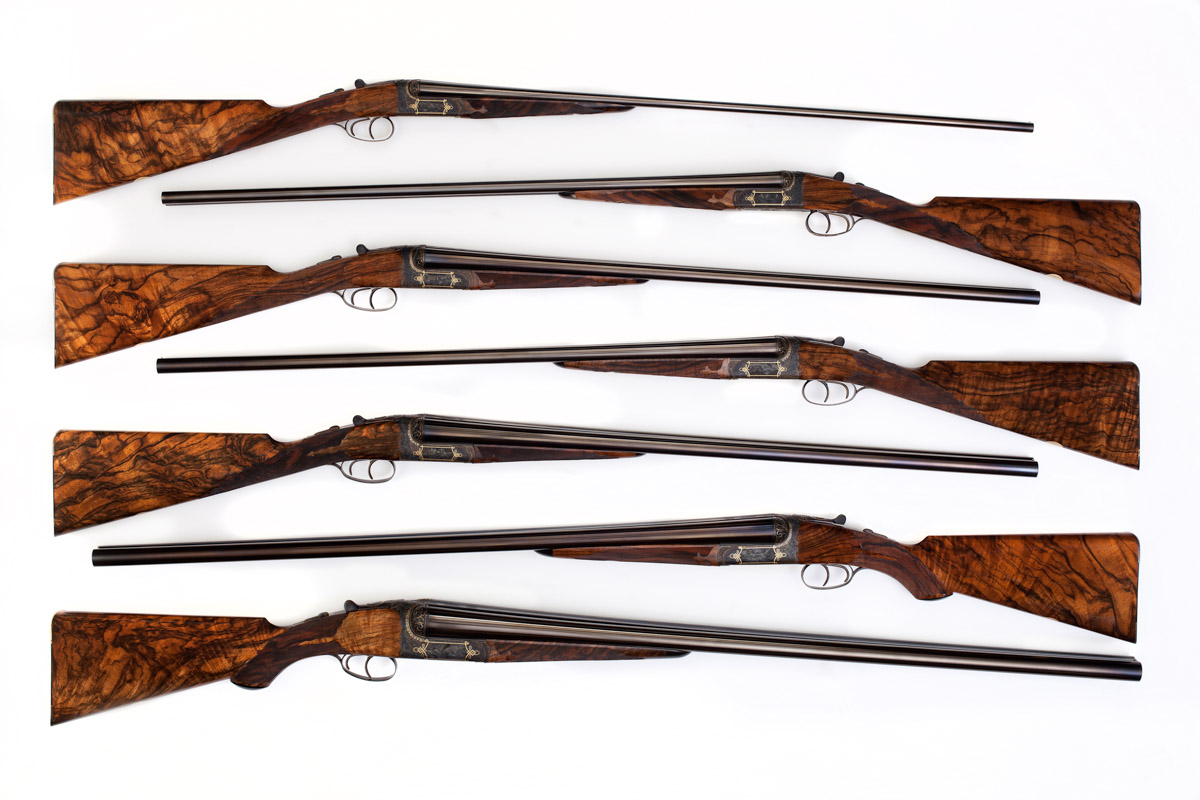 Our set of 7 Bicentennial guns each stocked with a superb piece of Turkish Walnut.