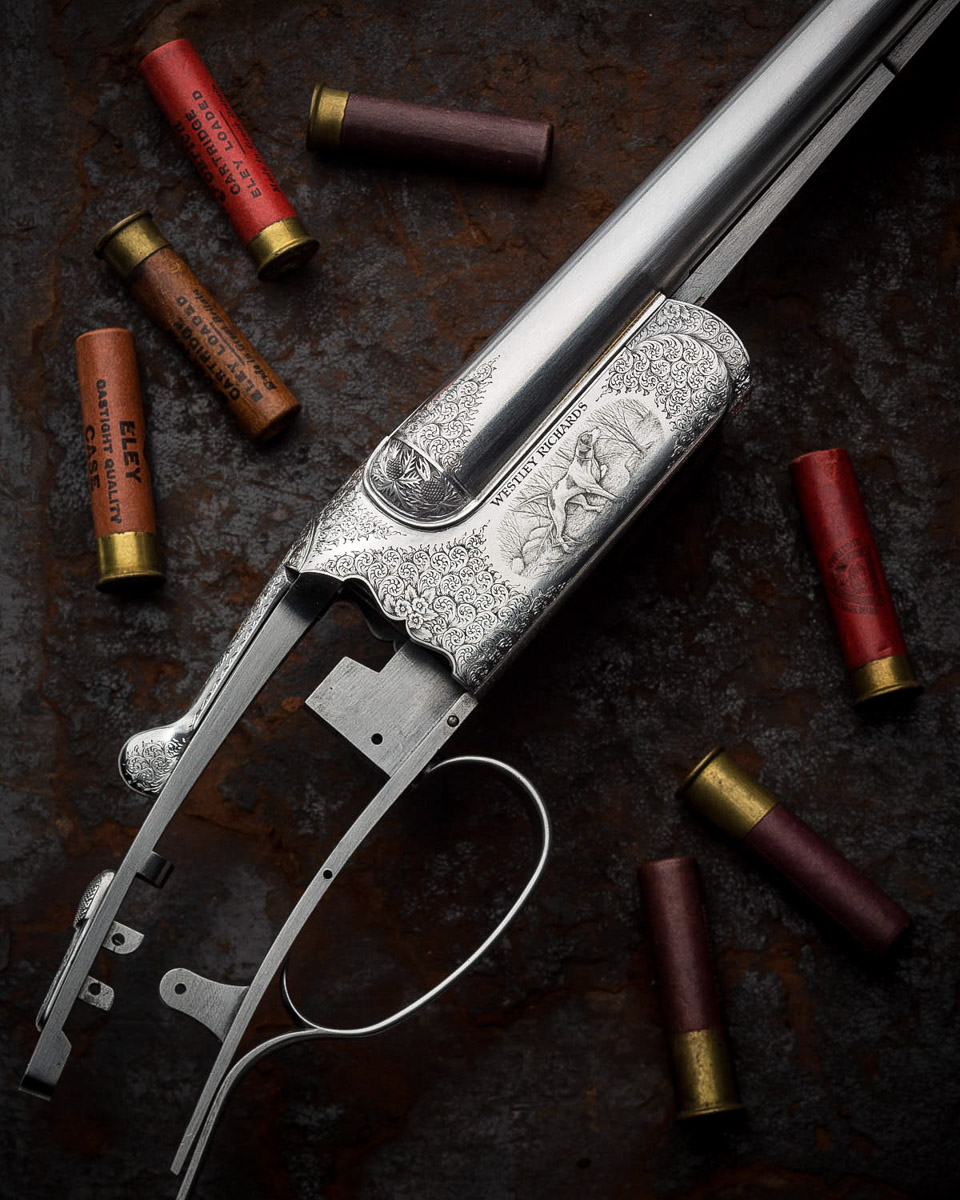 Now, with a fair number of rounds on targets both circular and winged I'm perhaps in a position to look back on the shooting season just past and understand a bit better what a remarkable thing a really good Westley Richards .410 bore gun can be.
I've shot something over 4,000 targets with it both on the skeet field and from a three trap trailer which we position along a river while we stand beyond and above the traps on an old pumping station over the river. The wobble targets here are all crossing shots, some level, some climbing and some well below. The latter being about as sporty as any I want to try. At any rate, they all are a real learning experience with a .410 and I've never run a 25 straight.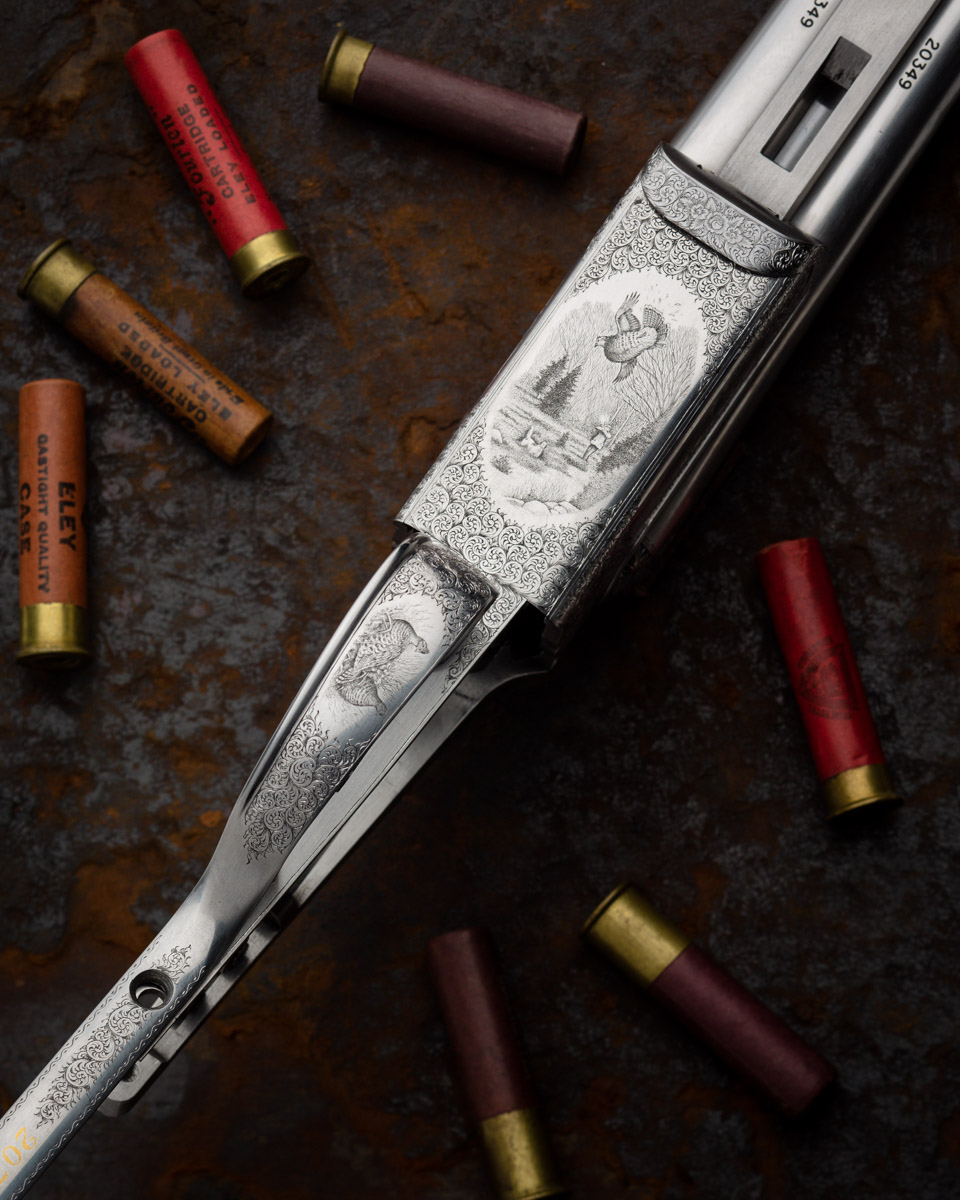 In the "winged" department, a fair number of doves fell out of the sky. Good conditions and picked shots required. We were fortunate enough to be invited back to King Ranch once again. Bobwhites and more bobwhites. Wonderful dog work and wonderful people. South Texas in the winter time is my favorite place on this earth.
Winchester's  3" AA load of 3/4 ounce of #8 1/2 shot at only 1,100 fps will kill quail and doves with no foolin' about it. Teague insert chokes at .10" constriction seems to be the ticket in this particular gun on game. On the skeet field 1/2 ounce of 9's again in AA's work the best. Probably all in my head but the Winchester loads give me better scores than the same loads from Federal. Go figure.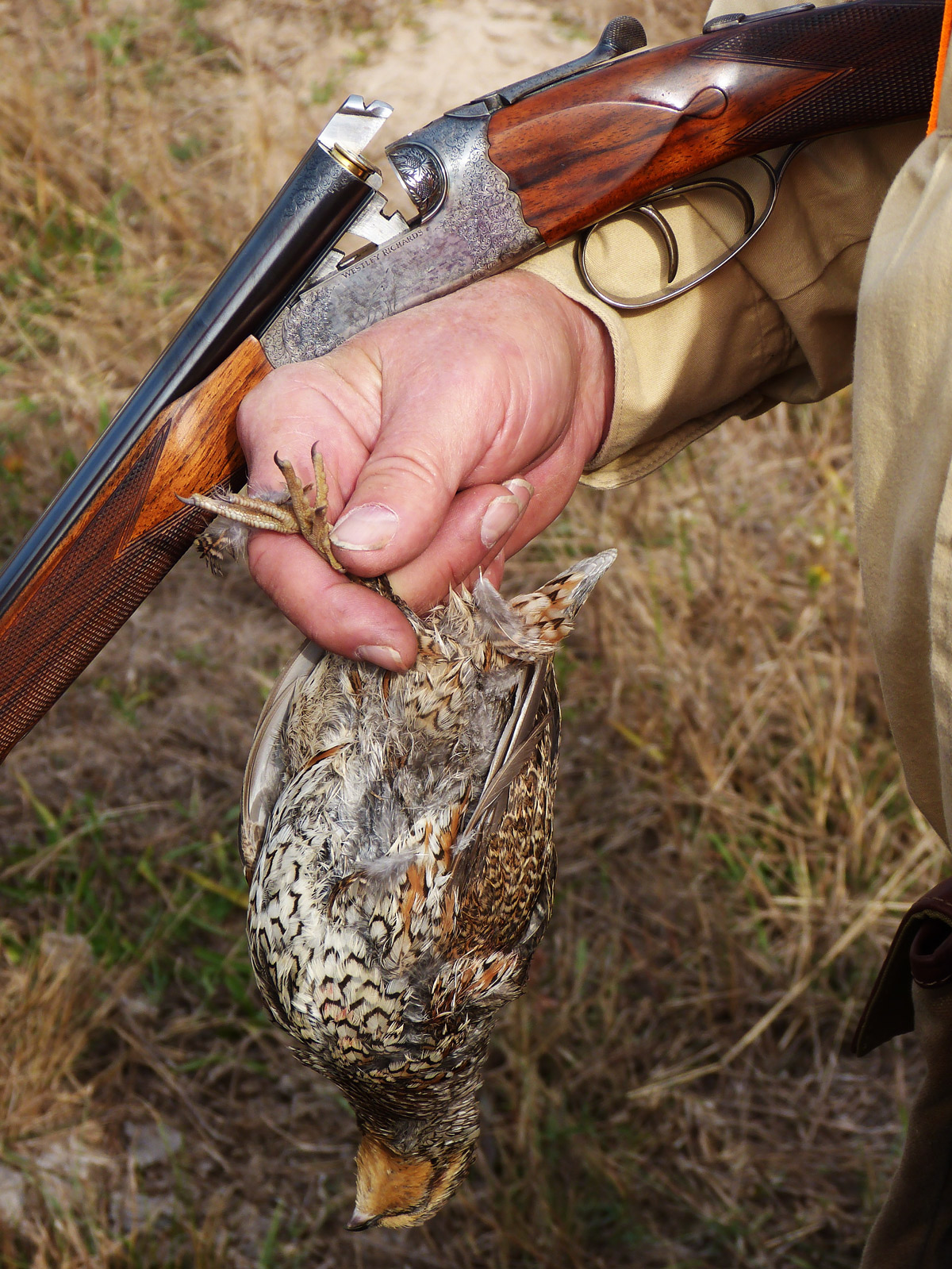 To sum up, a heck of a lot of clay targets, quite a few doves, I'm not telling anybody how many bobwhites, one armadillo and, two weeks past, a small, by Texas standards, diamondback rattlesnake have been accounted for with this little gun. Varied bag in any company.
Point being, I've shot this gun enough to where, with a good night's sleep and proper alignment of the stars, things just work. Never has the gun failed to go bang, eject and the triggers are as crisp as on day one. The wood has a few small dings now which bother me not at all. What a wonderful thing it would be to shoot it long enough and often enough to wear the checkering off. I think in the end shooting is about memories and that's the real gift of a gun like this.