Not an easy task with the equipment and new knowledge required. However, with a background in moving image and the photographic department's enthusiasm for new challenges we developed a distinct Westley filmic style to compliment our imagery.
Our inaugural series is the gun trade films that have been well received on Instagram Reels and are now available on Youtube Shorts. Below are two popular films focussed on the trades of stocking and stock finishing.
In the coming months we will be looking to expand our horizons with all things film, in pursuit of bringing you, the audience, closer to our unique world.
---
Stocking at Westley Richards
Stocking a best shotgun or rifle requires the meticulous shaping of a well-seasoned walnut blank, so that every wooden surface fits the adjoining steel surface perfectly.
A perfect fit ensures that there are no areas of movement or stress between the two materials. If these are tolerated, the life of the stock will be reduced and the stability of the firearm affected.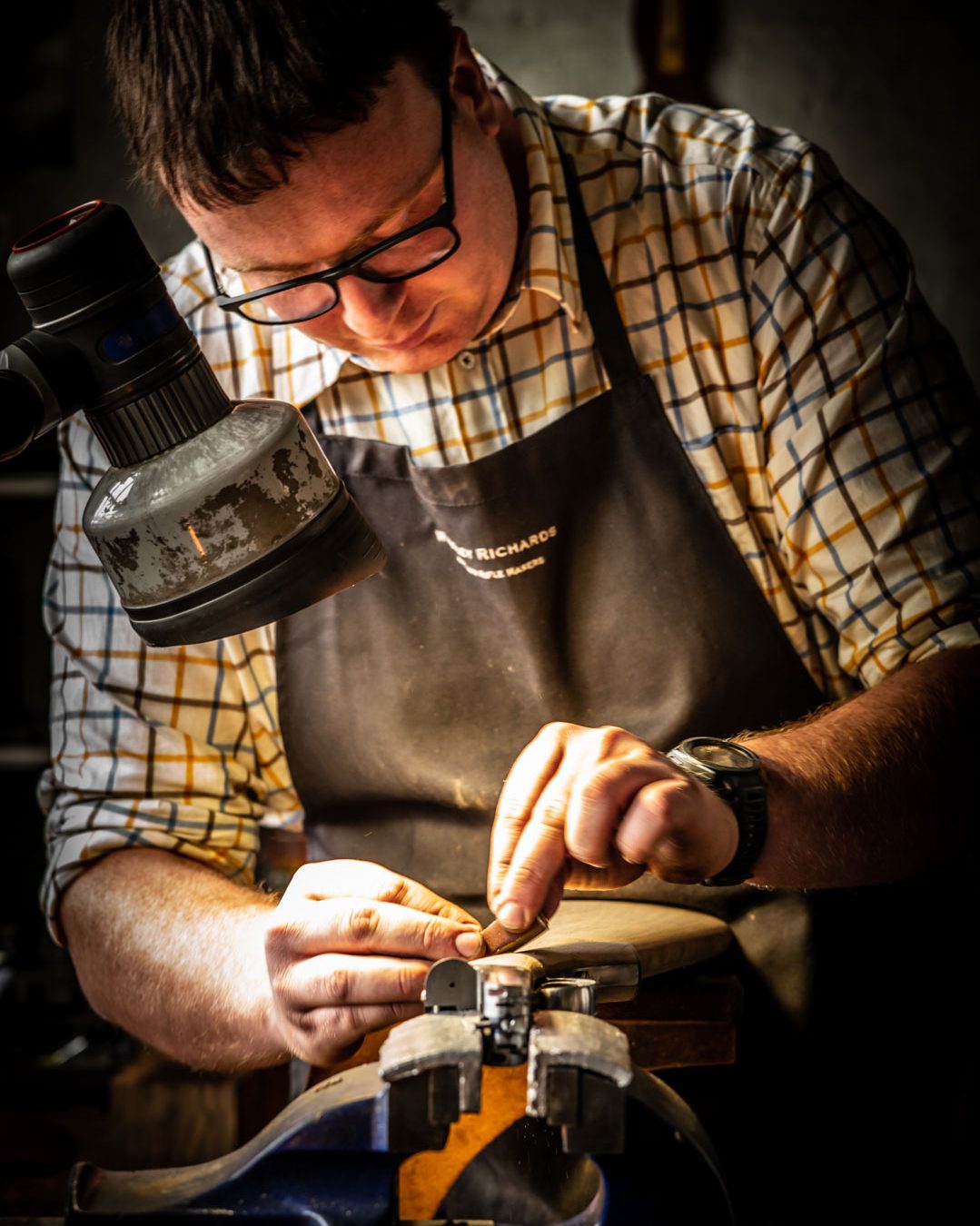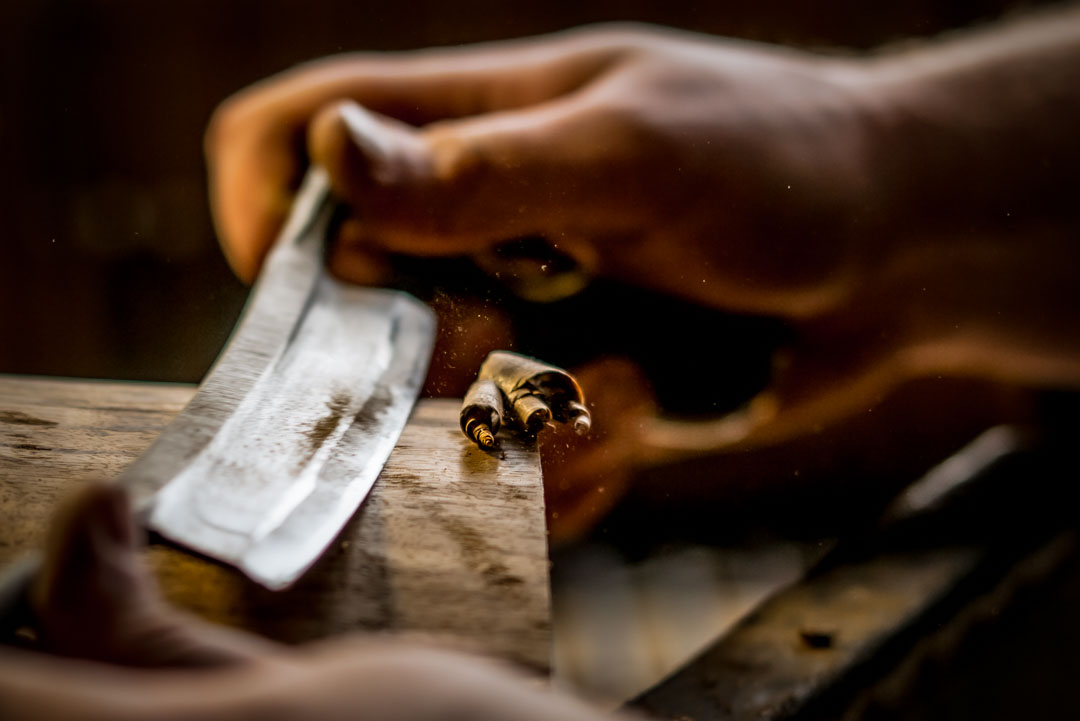 Externally, the stock is shaped to be both aesthetically pleasing and ergonomically efficient, with every British gunmaking firm having a 'house style' that differs slightly from every other.
This short film from the Westley Richards stocking workshop shows work in progress. Our stockers use the same tools, and practice the same skills their forebears did a century and a half ago.
---
Stock Finishing at Westley Richards
Unlike painted or sprayed-on surface finishes, a traditional oil finish on a best gun or rifle from Westley Richards is applied by hand and given time to air-cure before being hand-buffed. This way the finish lives 'in' the wood, rather than 'on' it.
The oil-finishing process takes several weeks to complete. Each walnut blank behaves differently and varies in the amount of oil it absorbs and the time it takes to dry.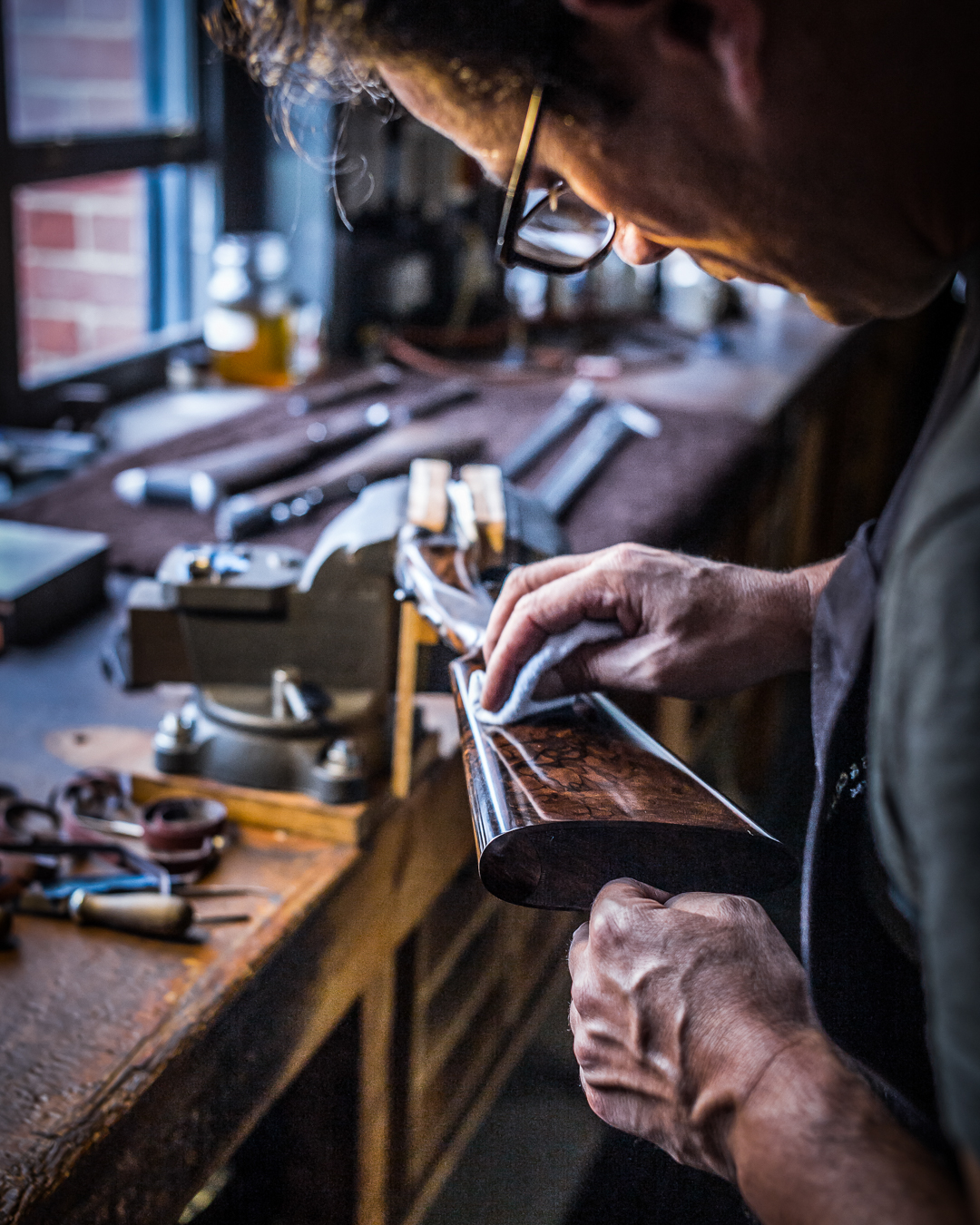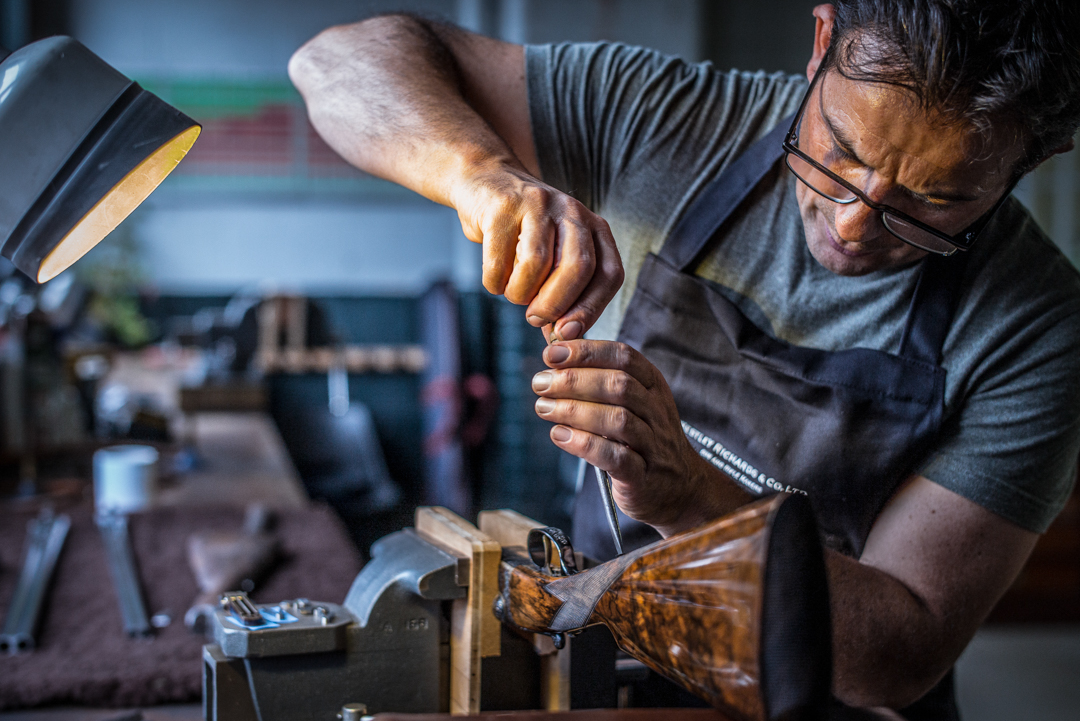 This short film from the stock-finishing shop shows the process in real time, as a bare stock develops the beautiful depth of colour and long-lasting sheen that makes a bespoke gunstock so beautiful and resilient.