That may be true in everyday life, but it is more so in the shooting field, where clothing choice, through either practicality or convention, has traditionally been quite restricted.
Loud socks have often been seen as a means of individuality expressed through clothing but a well-chosen tweed shooting suit will do the job just as well, if not better.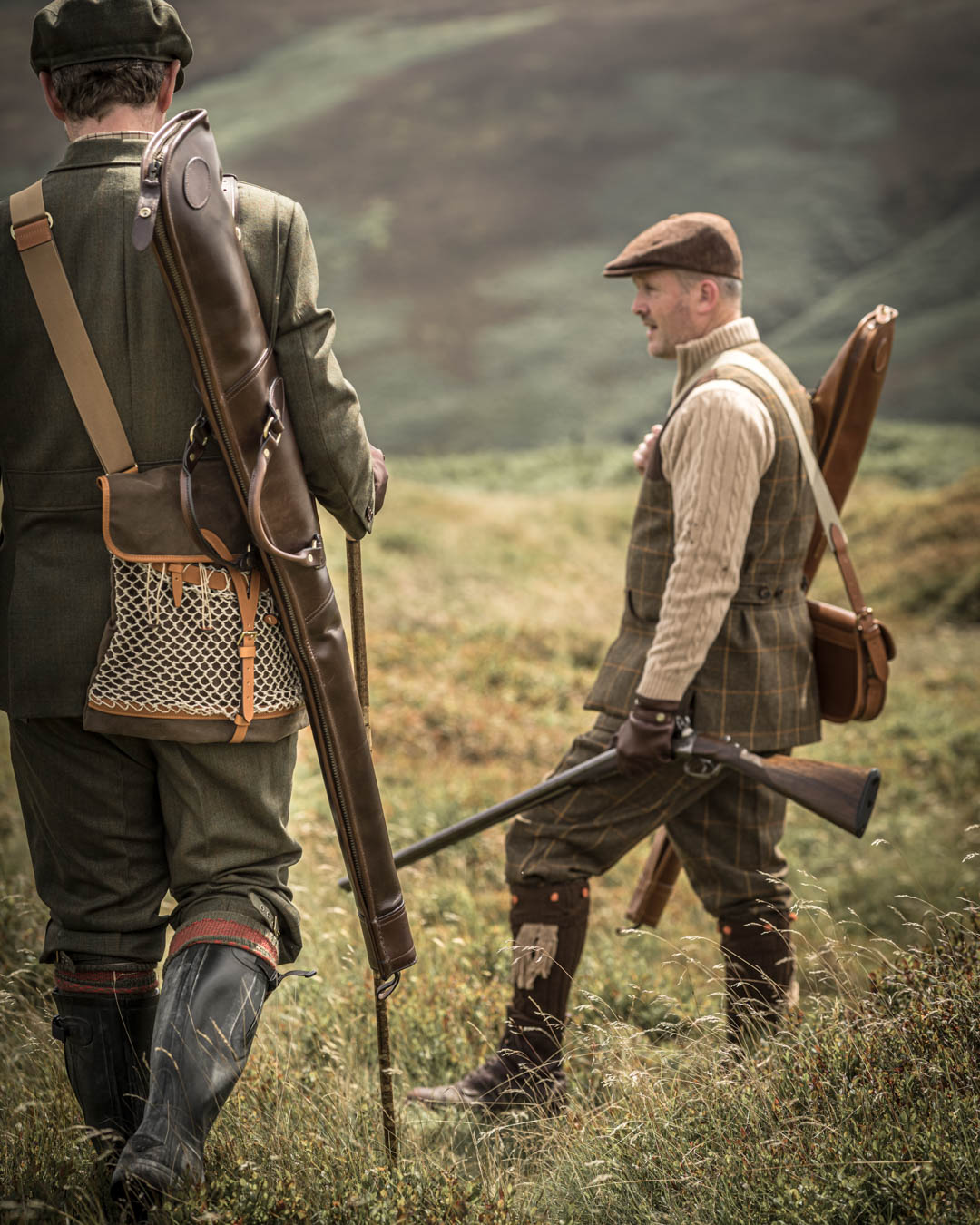 The vast majority of shooting tweeds are varieties of greens and browns, but they do not have to be. Given that many of us wear them in casual settings or even to the office, it does no harm to make selections which deliver more impact.
Select the right weight for the activity and time of year. A heavier-weight, winter tweed might weigh over fourteen ounces per square yard (we talk of 'a 14-ounce tweed'). It is durable, warm and weather resistant.
For a good balance of warmth, durability and comfort, medium weight tweeds of between ten and fourteen ounces are popular throughout the year for all kinds of garments.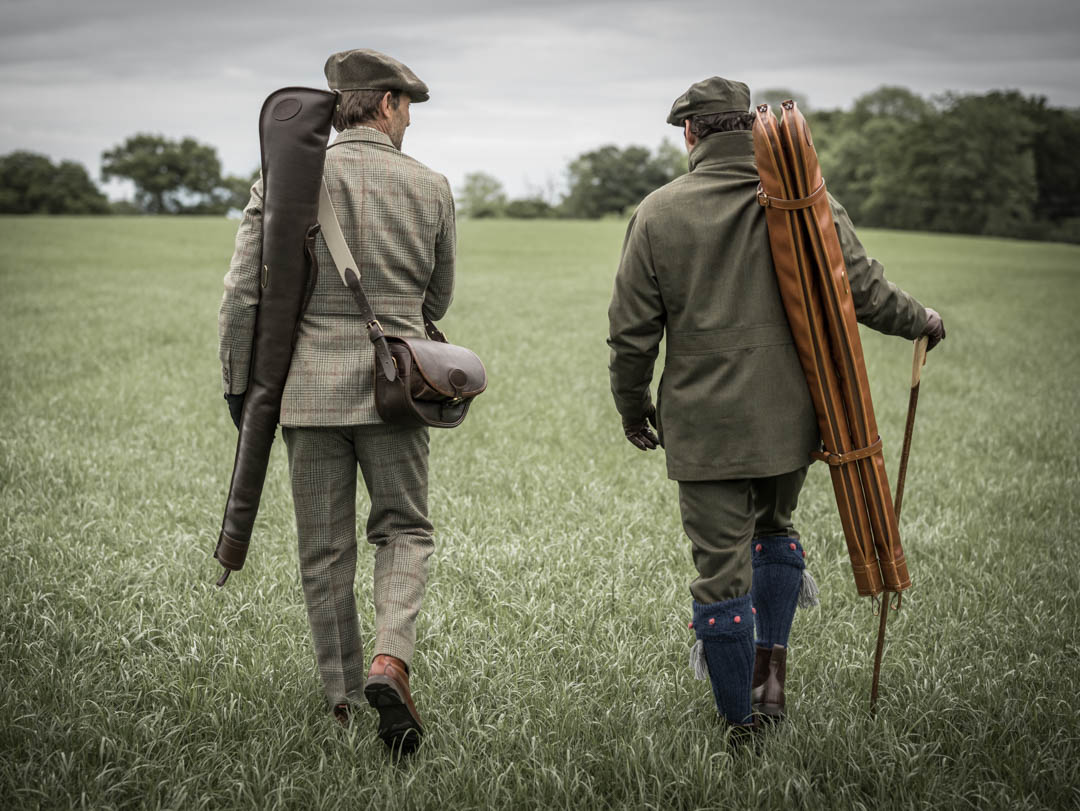 Lightweight tweeds weighing ten ounces or less are strictly for leisure-wear or summer clothing, or for accessories like scarves. Heavier tweeds provide a more rigid structure to garments, so the right choice for the field is important.
Over the seasons, Westley Richards has refined its selection of shooting tweeds. Today we have three:
The Rannoch
The Rannoch is a green-moss tweed with a subtle pink over-check, which becomes grey-green at a distance. It looks perfect on a grouse moor and is a 16-ounce tweed.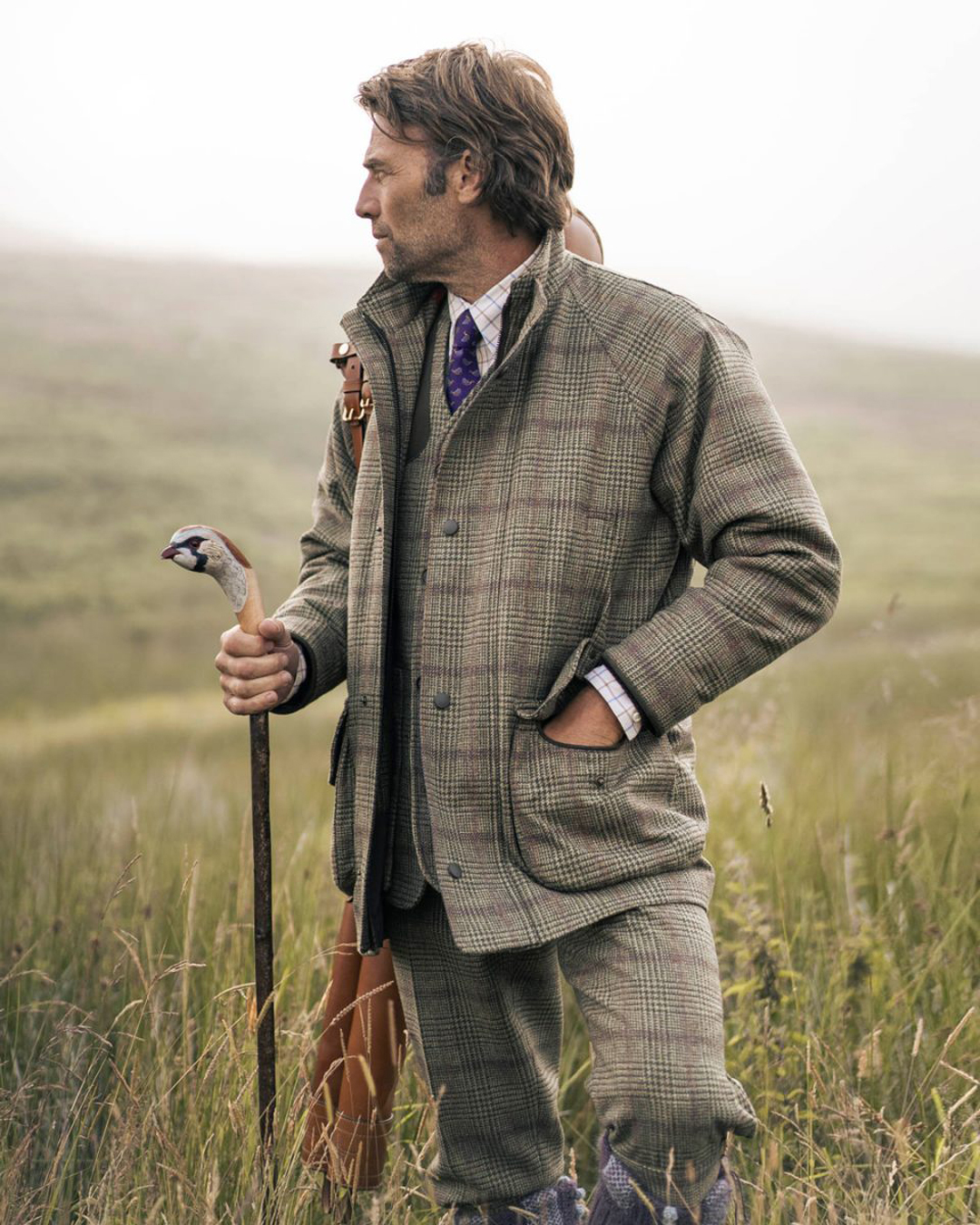 ---
The House
The House Tweed is our longest and most established fabric. Its green, yellow and red threads appear as a dark olive green from a distance and it is a firm favourite with the driven pheasant shooter. This is a medium-weight 13-ounce tweed and can be worn throughout the year.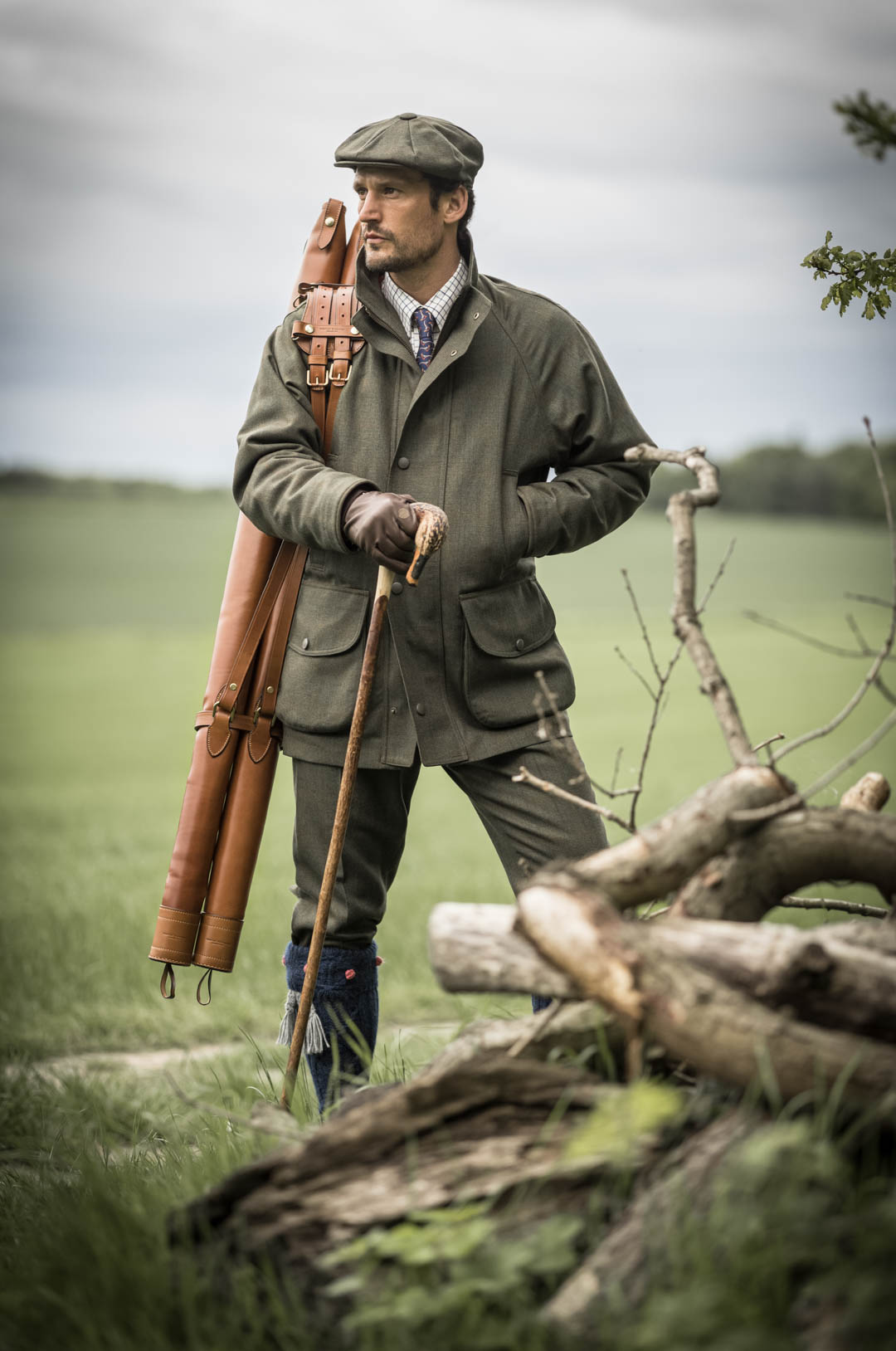 ---
The Skipton
This is our newest tweed, in a close-weave sixteen ounce cloth, with a green base and yellow check. Bold up close yet sober and appropriate at ten yards, it is a flamboyant choice for the bar while also working beautifully in the field.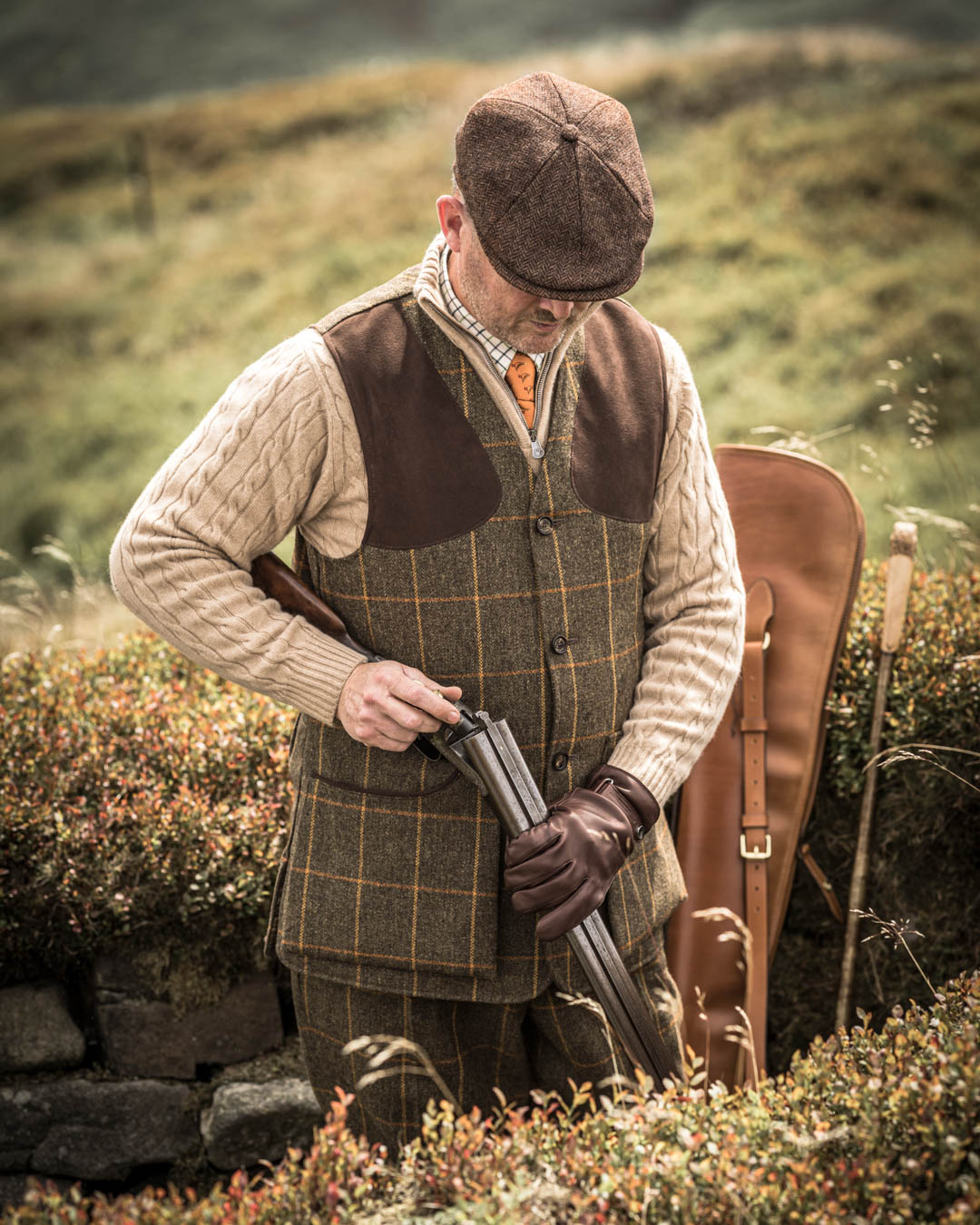 Readers might already be able to picture some notable personalities from the gun trade and their distinctive tweeds.
Sir Joseph Nickerson designed his own suits and had them made bespoke in London. Michel Joseph of Joseph's Vintage Guns in Texas still sports one of Sir Joseph's creations on occasion, which fits him to a tee, by strange coincidence.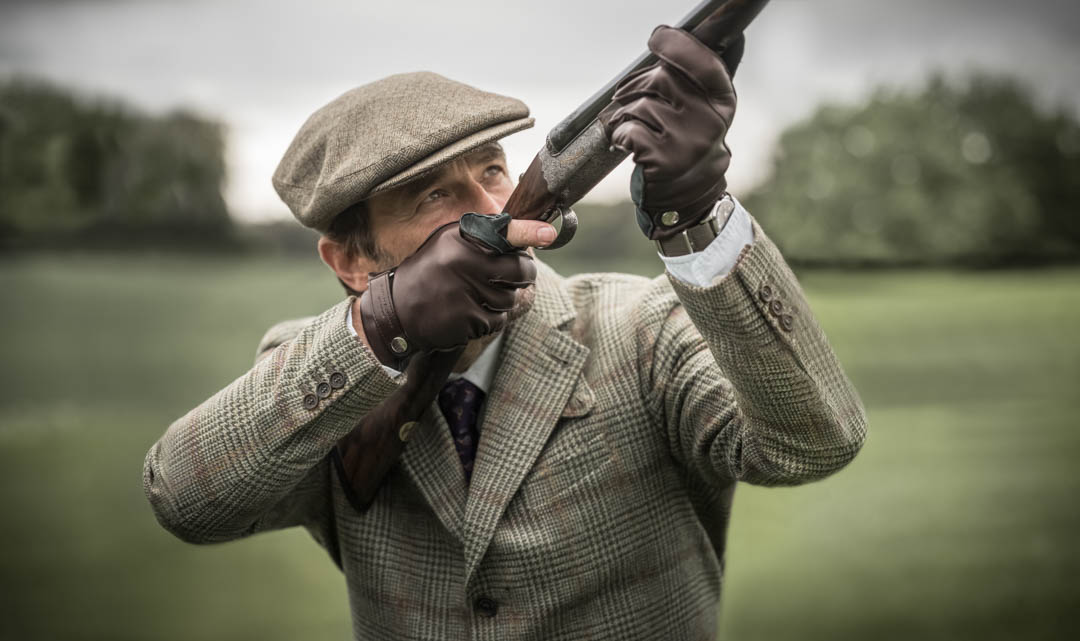 Edward King can often be seen, resplendent in his mustard yellow and red check tweeds from Cordings of Piccadilly and Nathan Little, of Monty Social, invariably dazzles the shooting line with his, seemingly inexhaustible supply of, pink, purple and mauve tweeds of the most garish hue.
Every one of these tweeds is as memorable and individual as the wearer and both linger long in the memory of all who meet them on the shooting field.
So, whether you choose to be loud and proud, perfectly blend into the background or mix and match, tweed is the fabric that allows you to do it with both style and practicality.