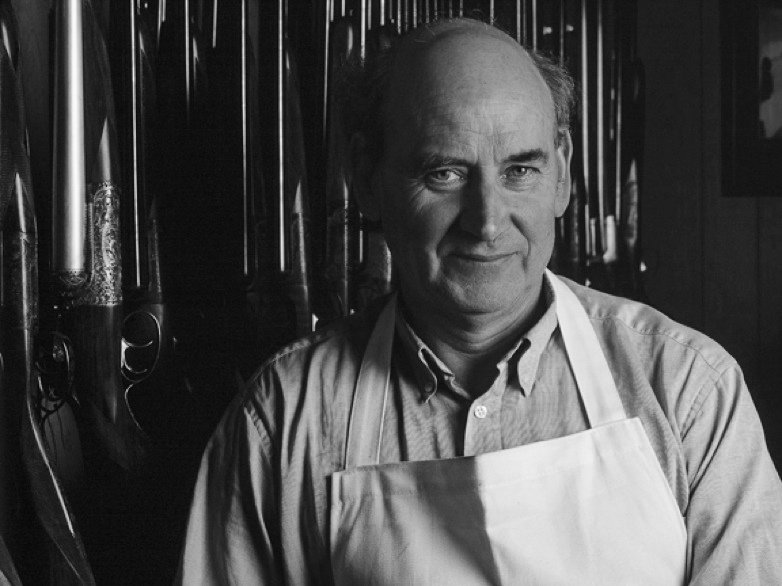 David runs his business from the bench, is rarely seen at any of the shows now ( a waste of time) which is a shame, he was always the life and soul of the parties. He spends his time now making guns with his small team to satisfy the prolific demand and when the Grouse season starts he takes a break and starts using them. A fiercely independent maker in total control of every aspect of his gunmaking but also generous with his advice on ways he has found to do things better and make the business work.
These are the first McKay Brown guns we have had for sale at Westley Richards and if I can't sell them I will no doubt be putting in a call to Glasgow!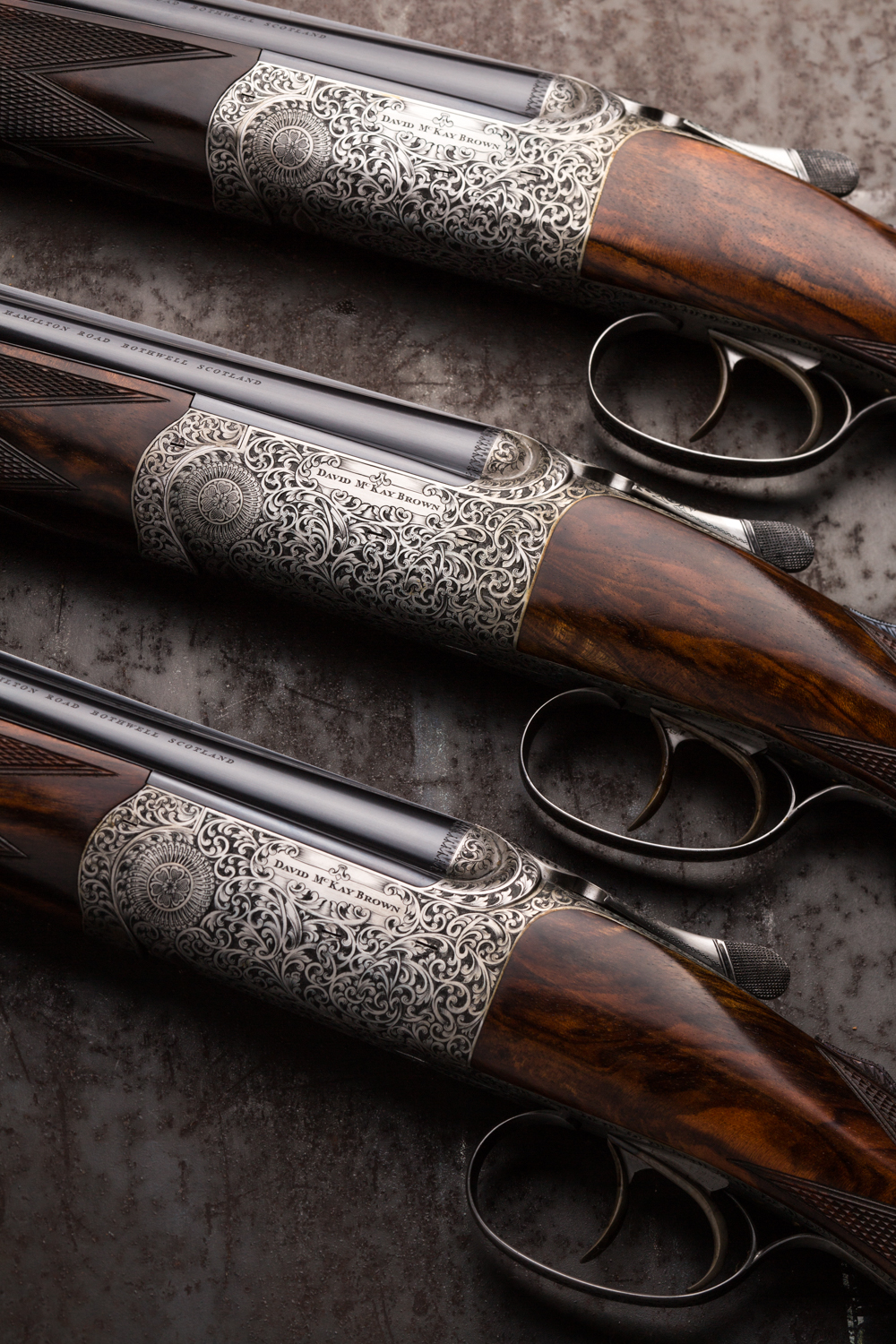 A Set of 3 28g 29" Barrel Over and Under Guns by McKay Brown.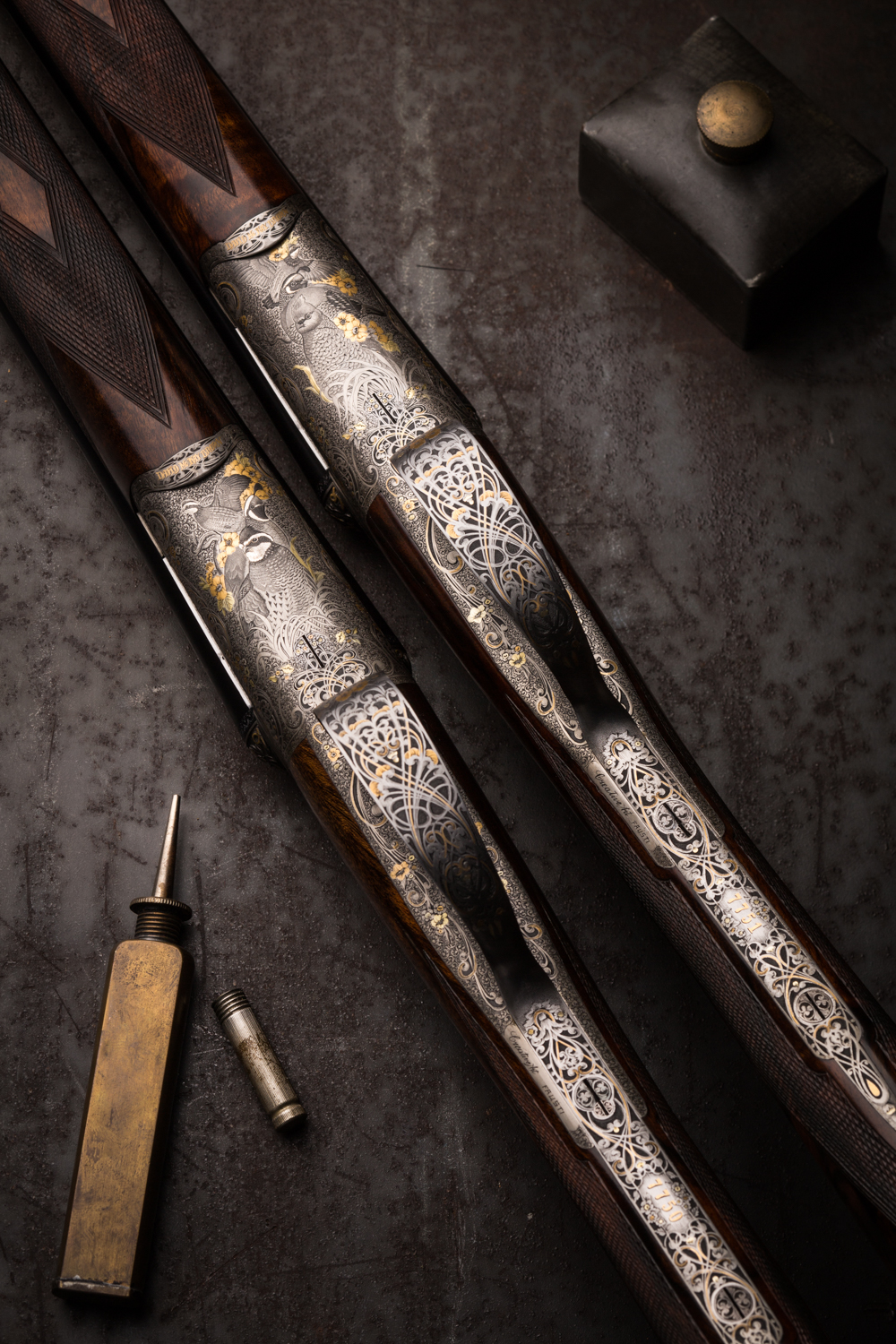 A Pair of .410 Side by Side McKay Brown Guns engraved by Fausti, Creative Arts.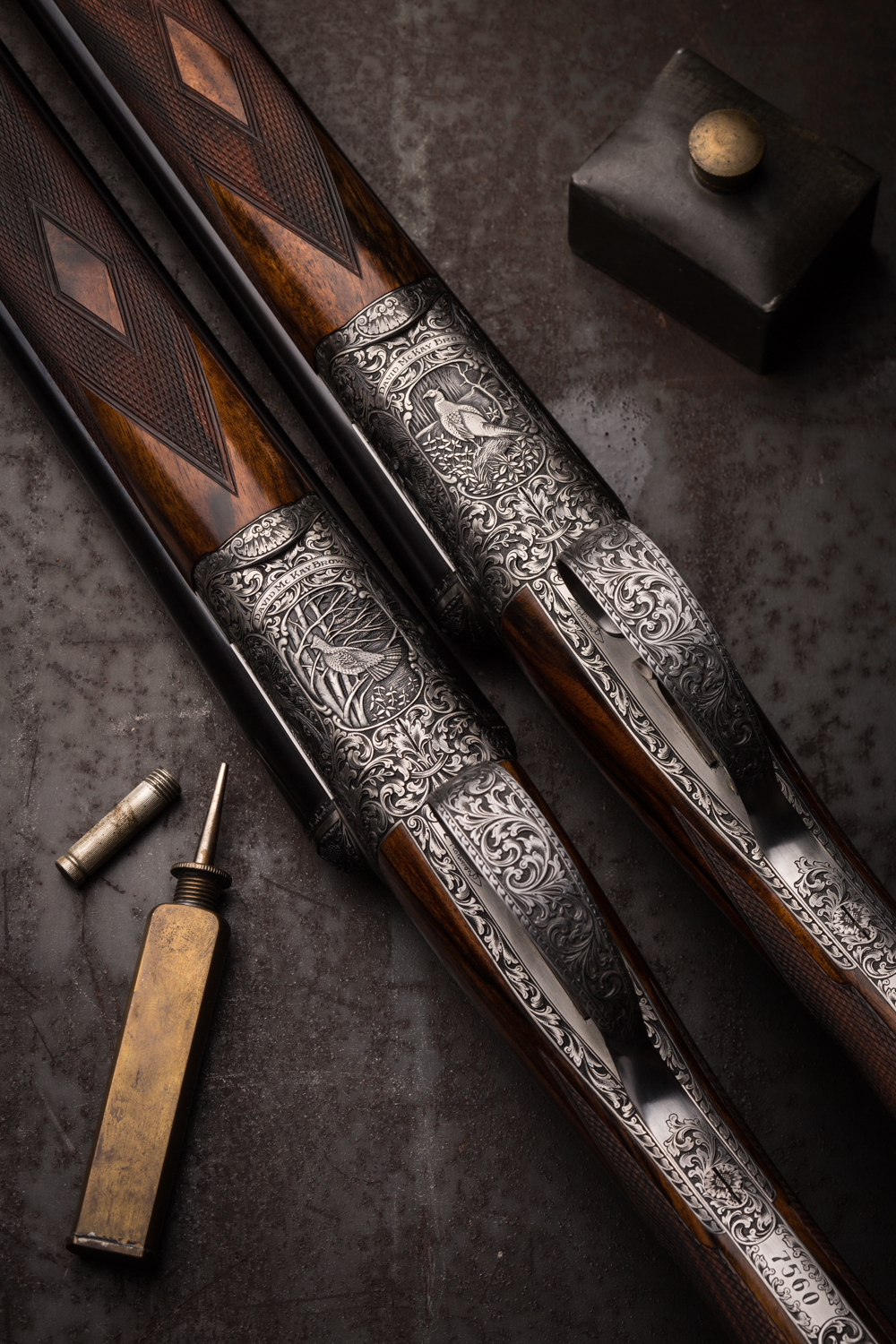 A Pair of 20g Side by Side McKay Brown game guns engraved by Cecile Flohimont.