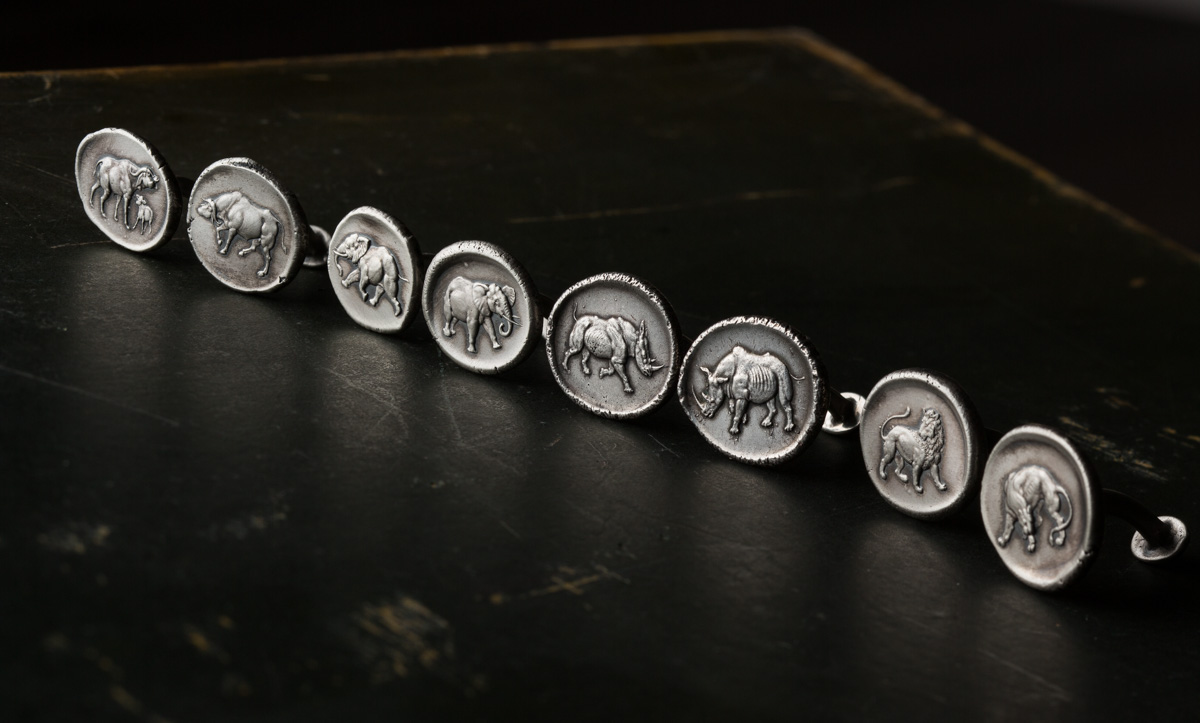 In typical gunmakers tradition, we are late with these for the Christmas gift giving season, but I do have these first four pairs available. Paul engraved the dies for these and stamps out the silver blanks from a poured nugget of pure silver. The resulting blow of the die leaves the animal impression and a unique edge to each piece, a totally handcrafted and hand produced cufflink which will be very limited in production as we have guns to engrave! The reverse of the blank is initialed PL and each piece has been hallmarked in Birmingham's assay office in our close by jewellery quarter. WR is marked on the leg of each pair.
These are the fist 4 pairs and are available at £350 inc VAT per pair in Europe or $450 per pair exported. First come, first served. If you send me an email message by hitting the contact The Explora button at the top of the page I will reserve them for you. These will not be on the webshop yet.
As an update to this post, the first 4 pairs were sold and I have received this week some more blanks from Paul which we are now making up in the Jewellery Quarter here in town. Paul was also kind enough to send a few photographs showing the process of making the ingots for the stamping. Once the ingots are cast they are put in the hydraulic press and die stamped with his engraved master which produces the blanks, as seen in the final photograph below.
The limited edition set of cufflinks.