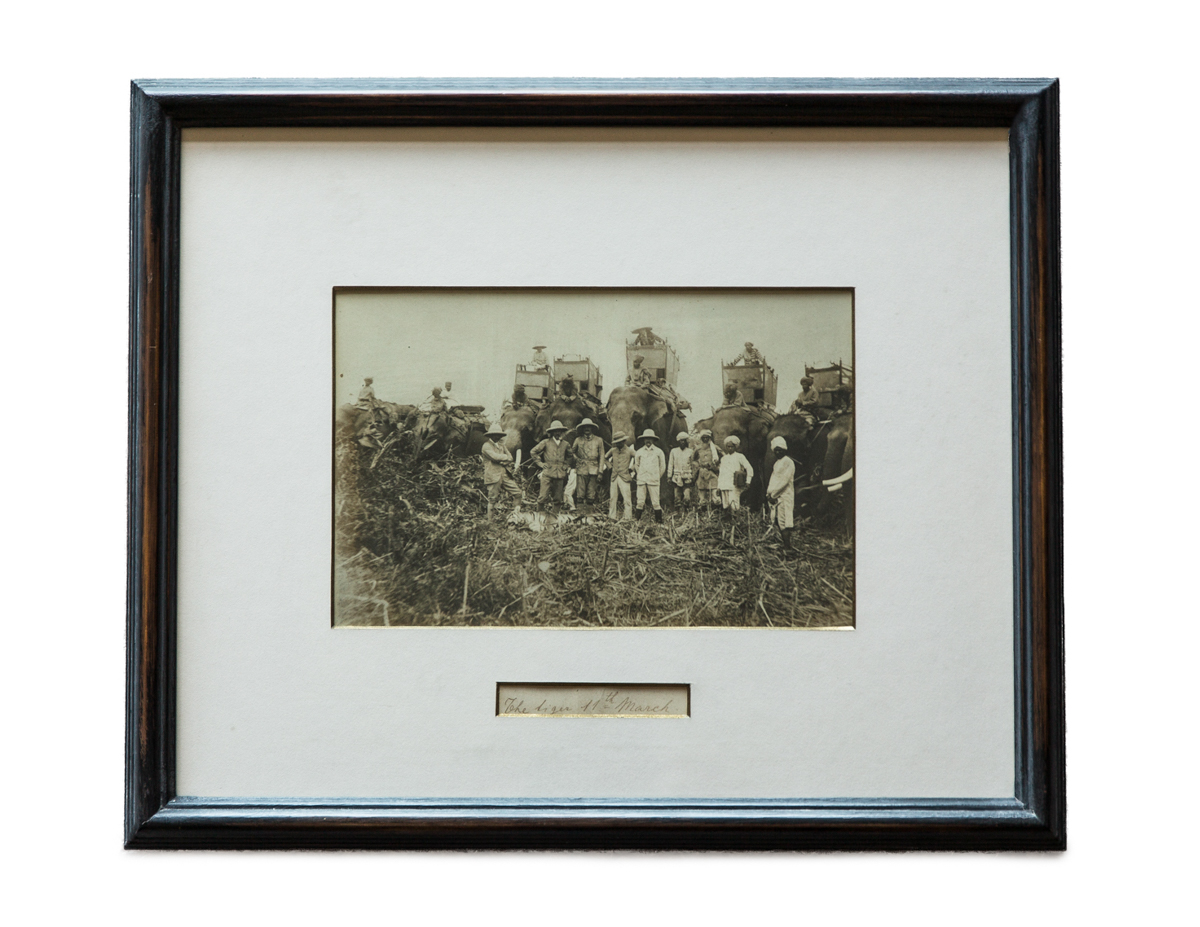 The Howdah pistol was the 'last line of defence' for a hunter high on top of an elephant whilst hunting tiger. If a Tiger was to charge the elephant and climb up to attack the people occupying the Howdah there was little room in which to defend oneself at the last moment, it was likely that the muzzle loading long arm had been discharged by this time.. Hence the Howdah pistol the short barrel, large bore firearm that could be drawn and manoeuvred in tight space, providing a killing blow, or in the case of this pair 4 barrels, 4 killing blows.
I have always liked very much the whole concept of the Howdah pistol and it was always something that I wanted to make a current version of, a large bore rifle cased together with a matching double barrel Howdah pistol. Our laws on barrel length and pistols has prevented that project from ever happening which is a shame.
Whilst I have seen a small amount of Howdah pistols in my years dealing, they are certainly  not common and they have normally been single and quite plain models. I had a pair of Holland & Holland .577 Howdah pistols many years ago at Las Vegas and I remember them selling in a flash.
This pair is quite unique and the condition is remarkable, all the accessories down to spare springs numbered for each lock. One of the oil bottles even has the seal unbroken and contains the very oil filled with 150 years ago, quite remarkable!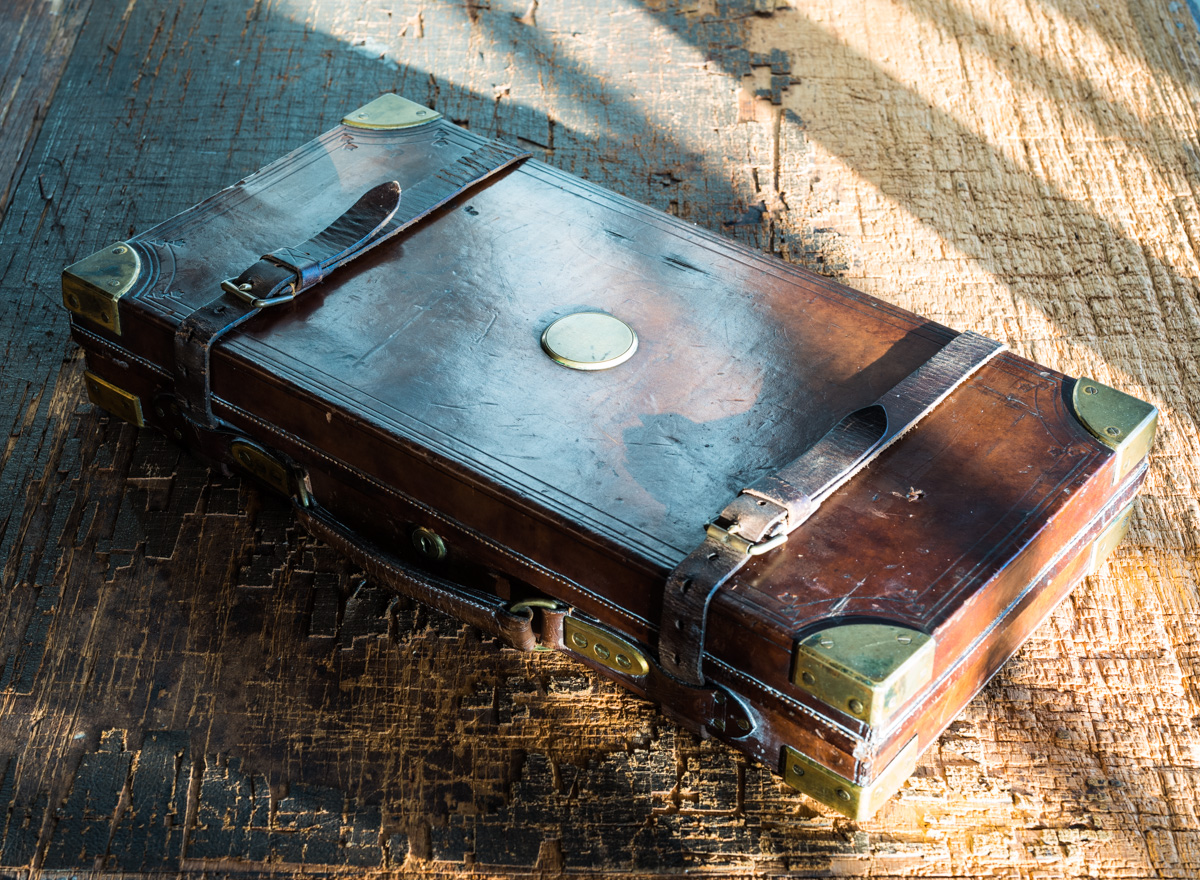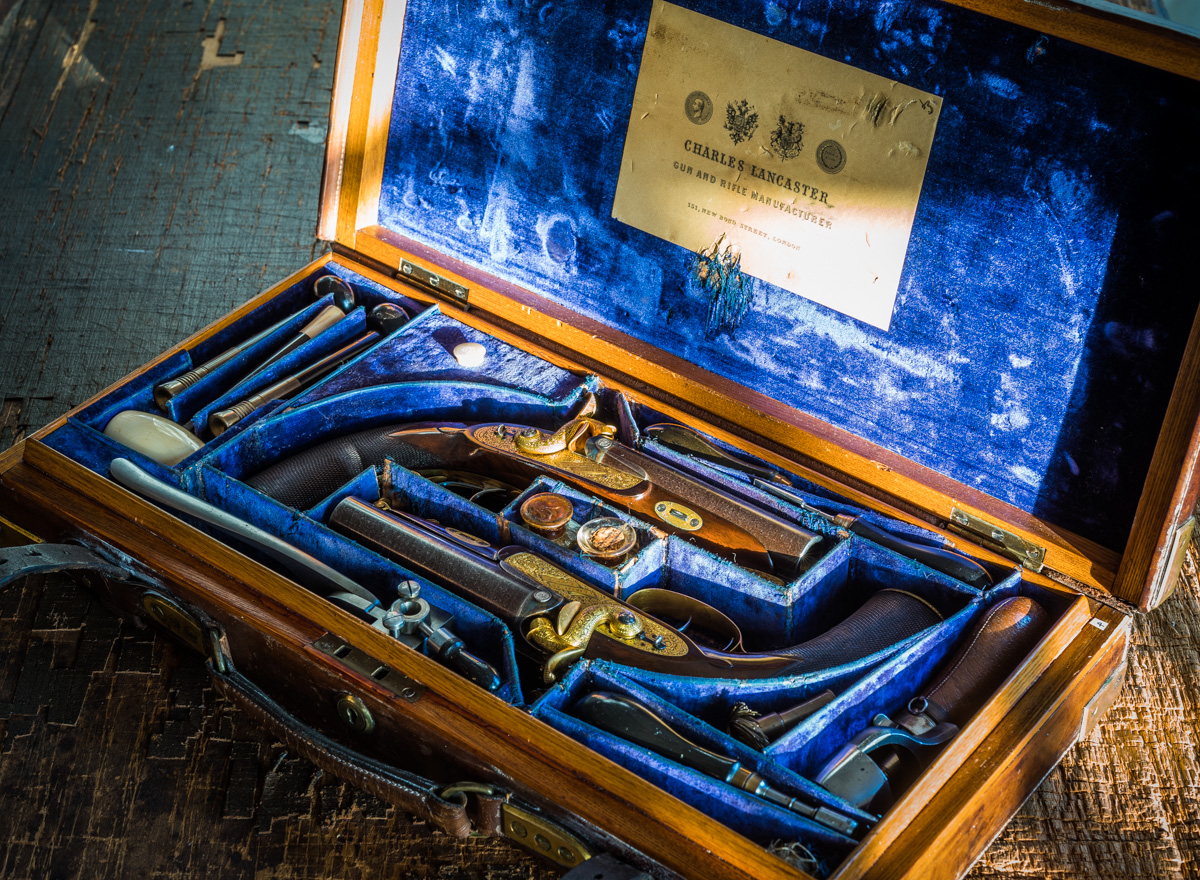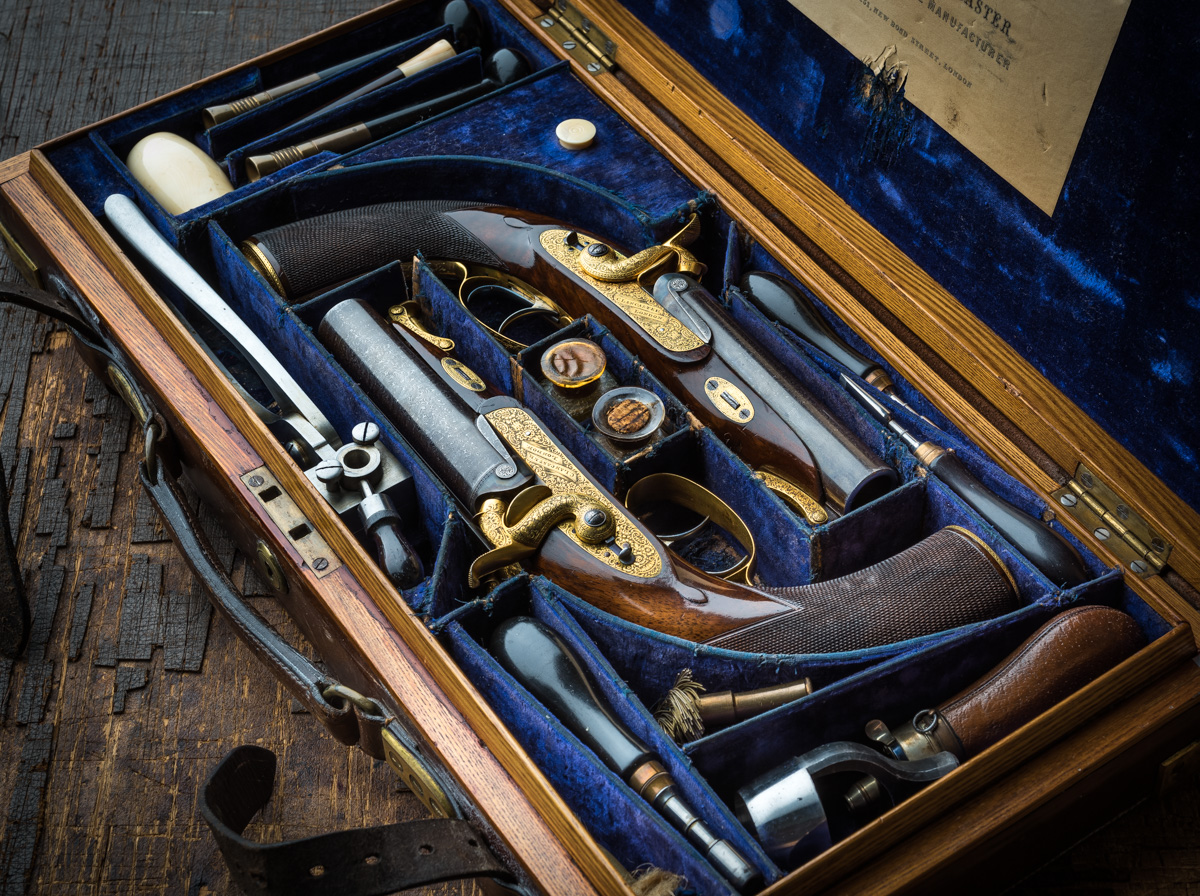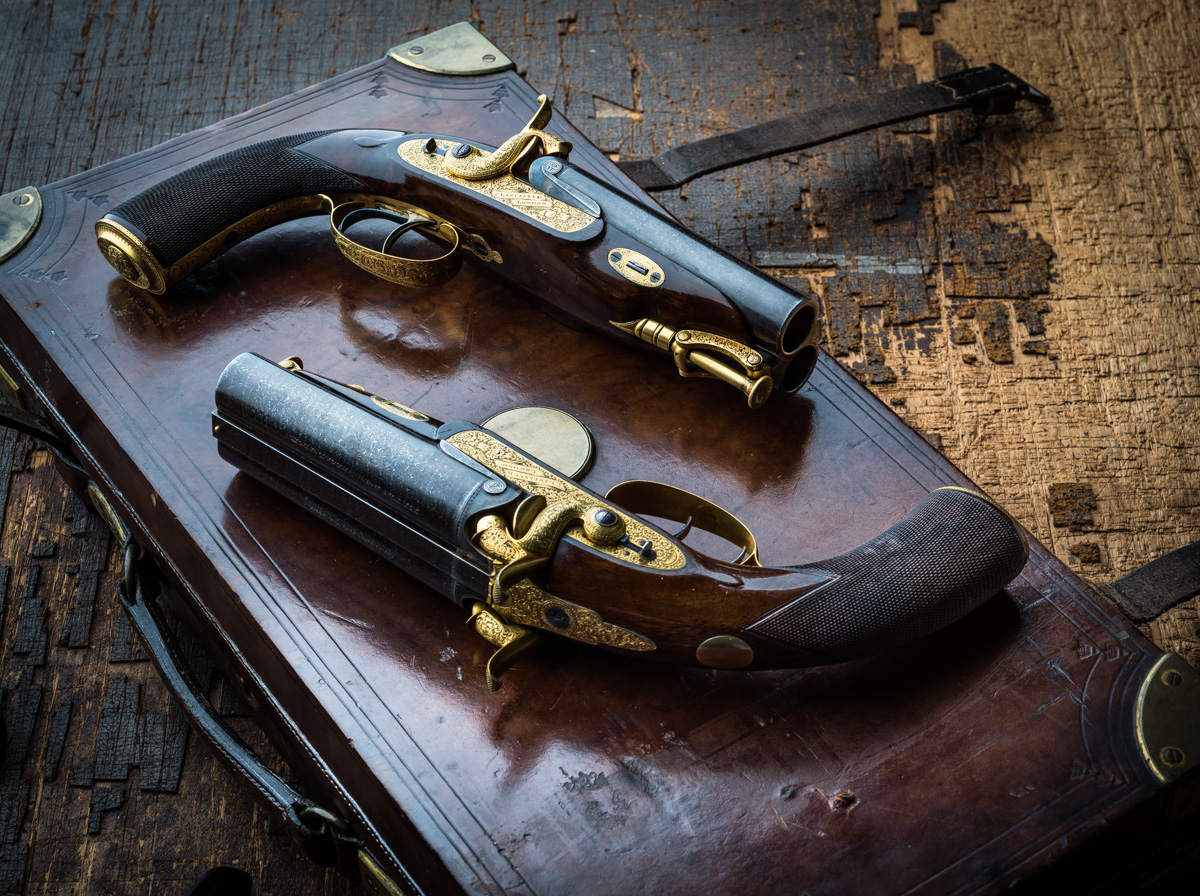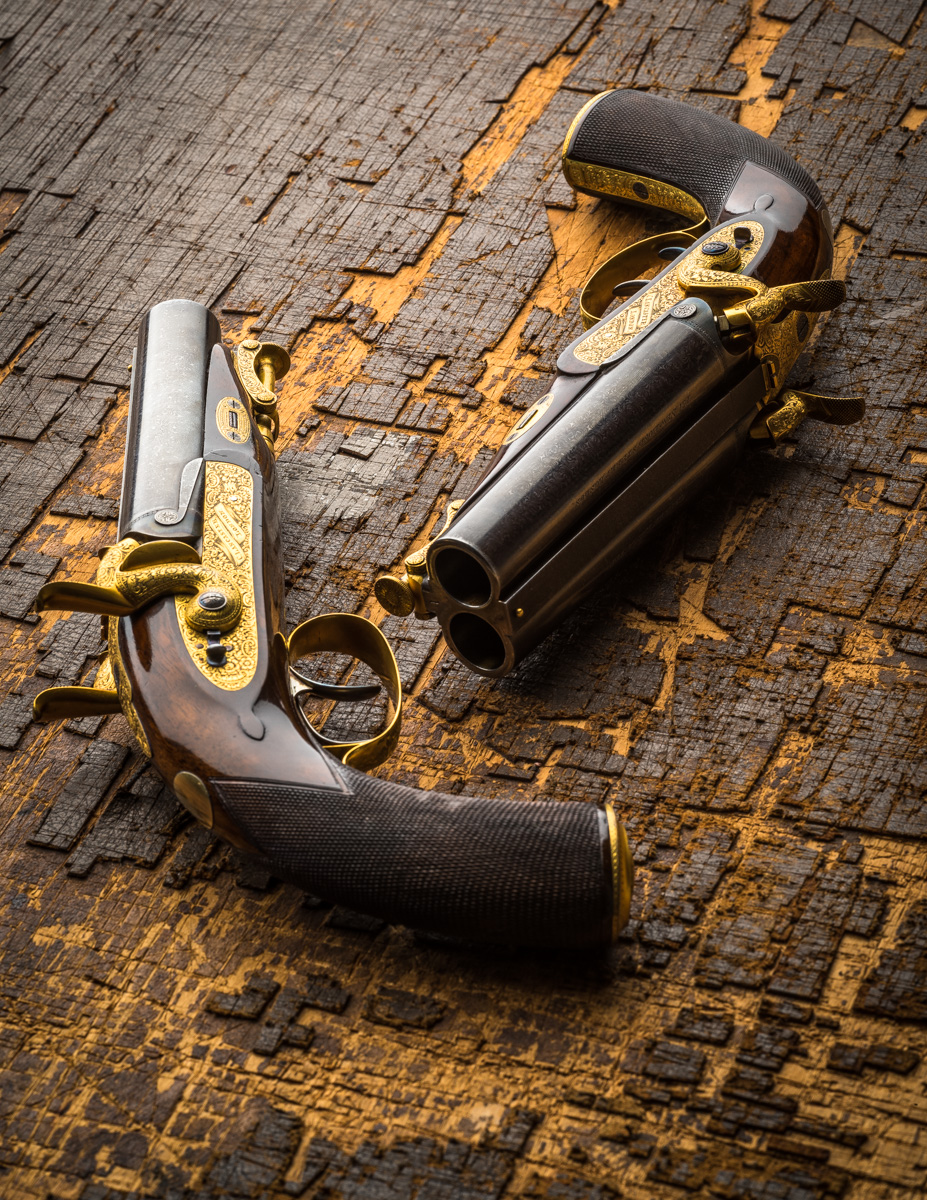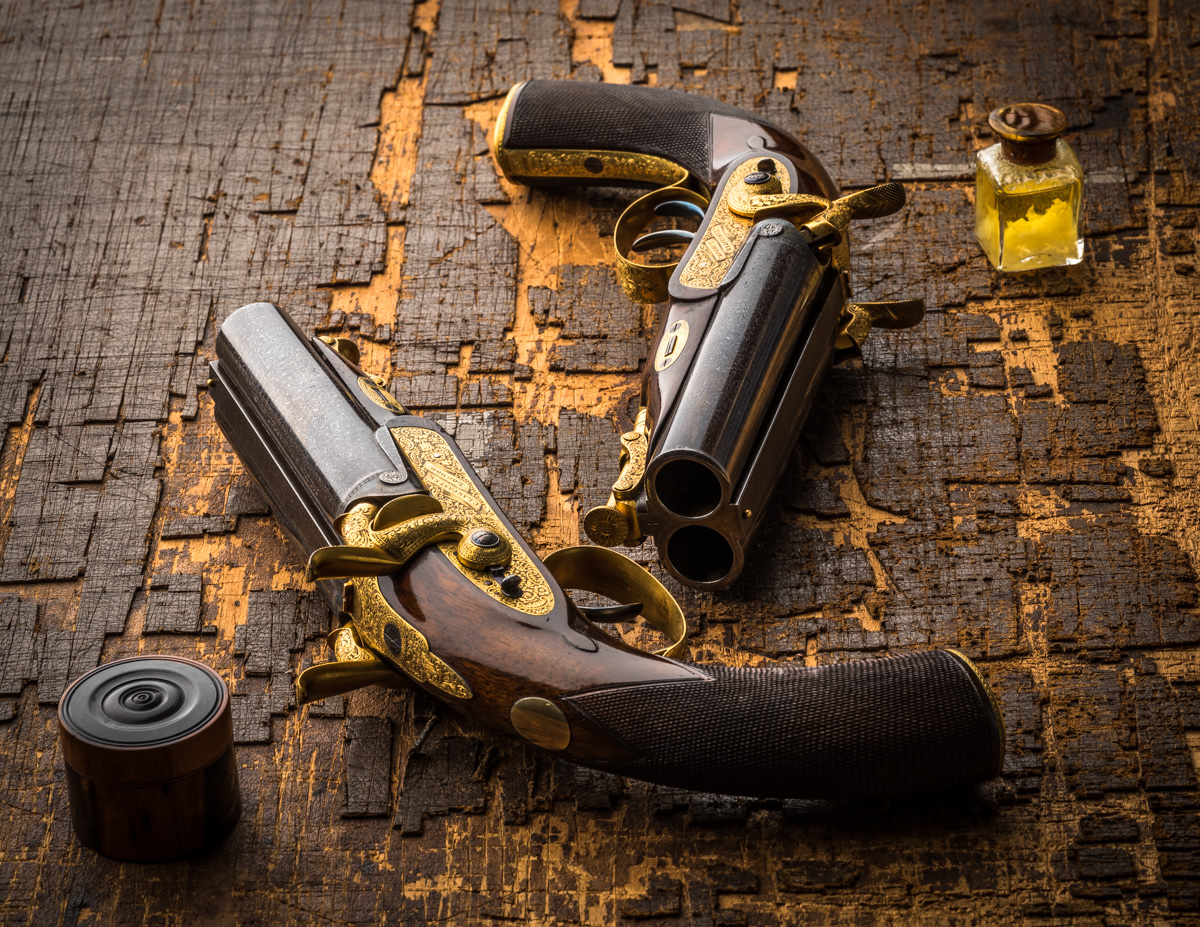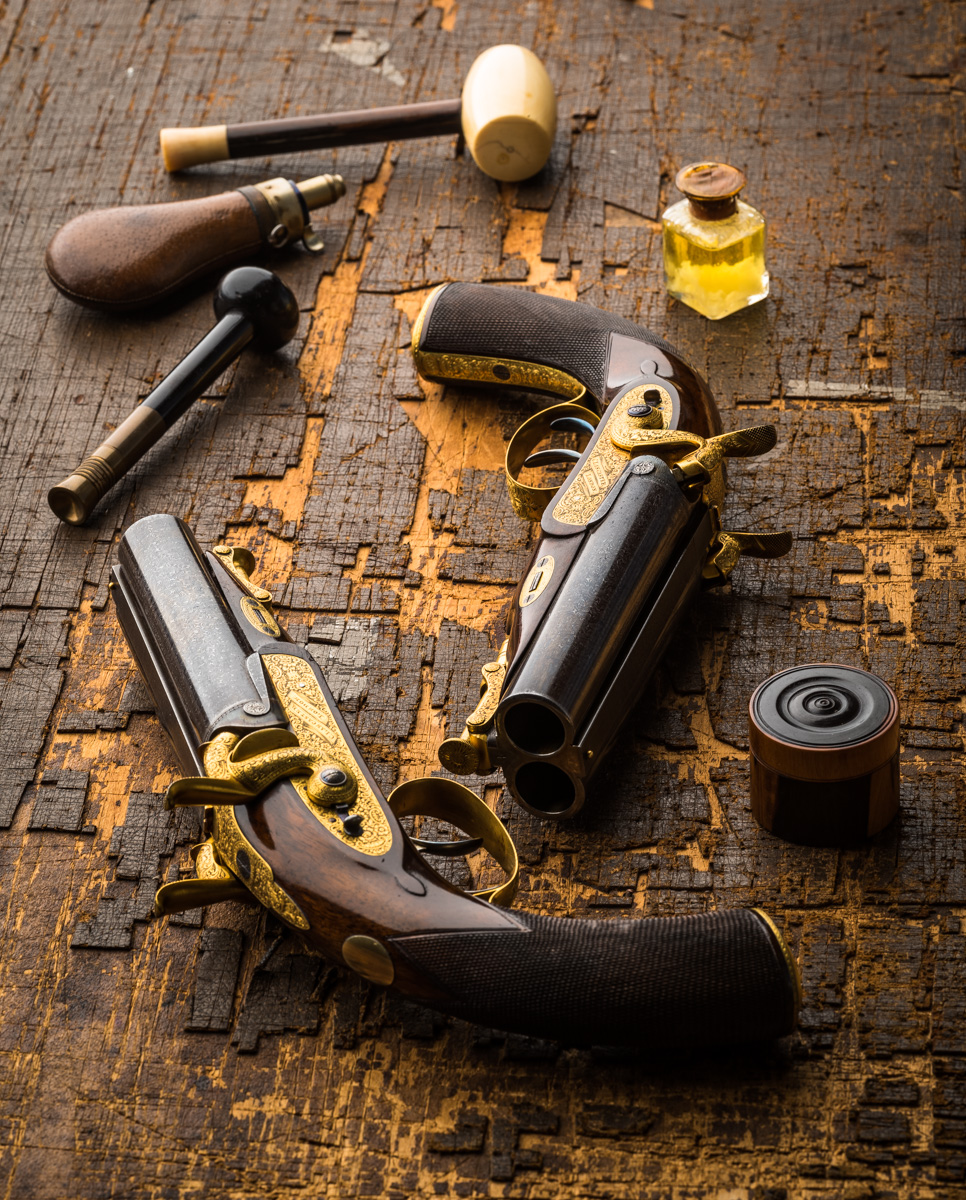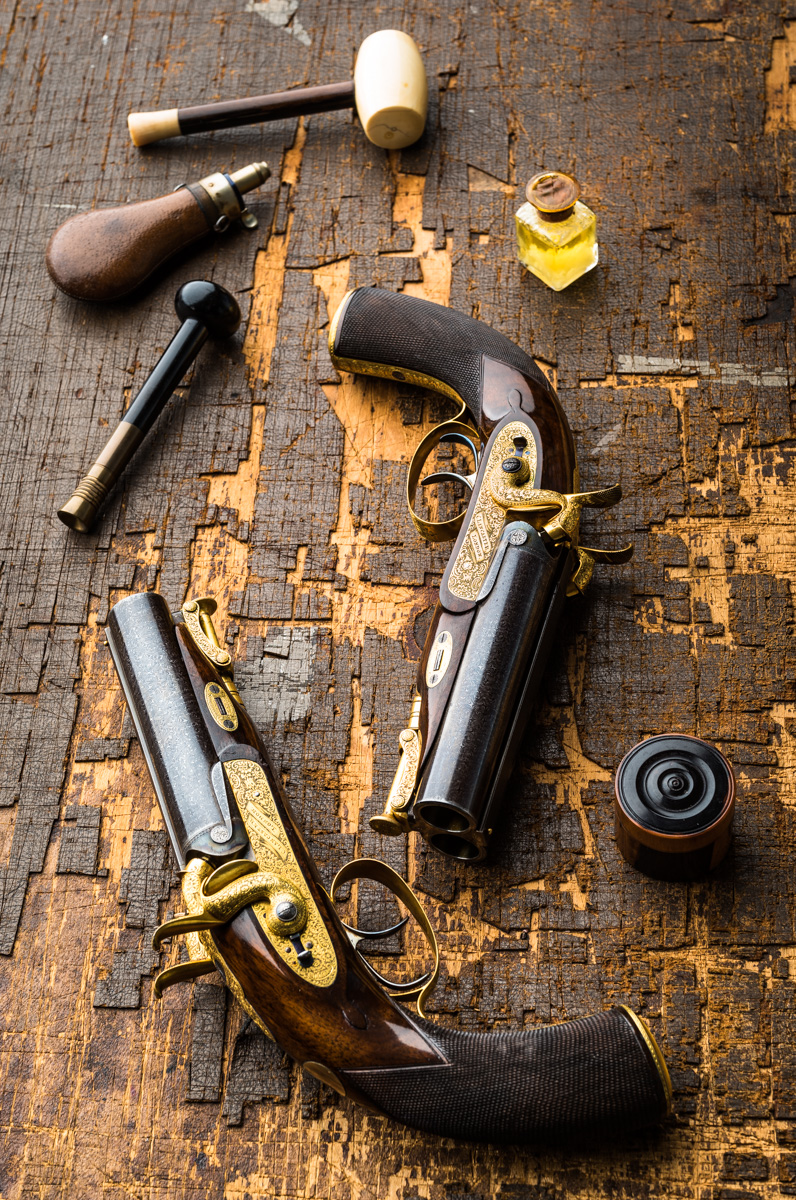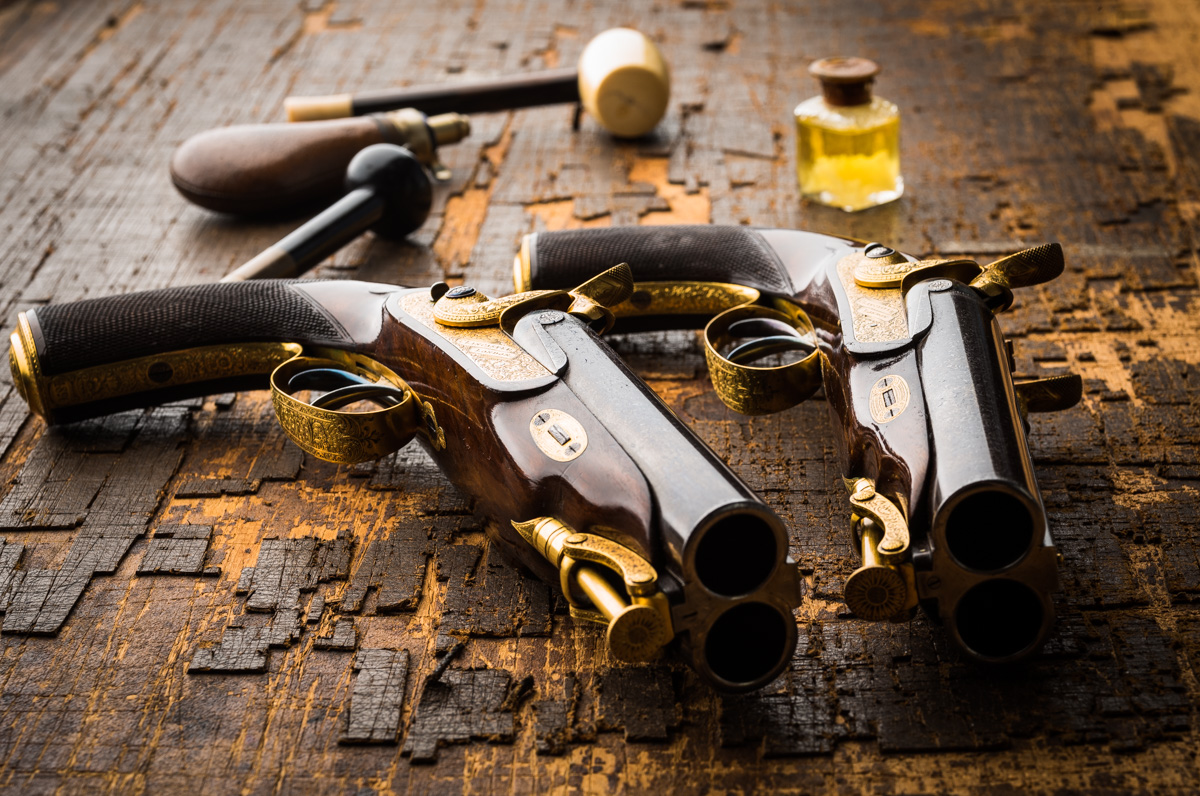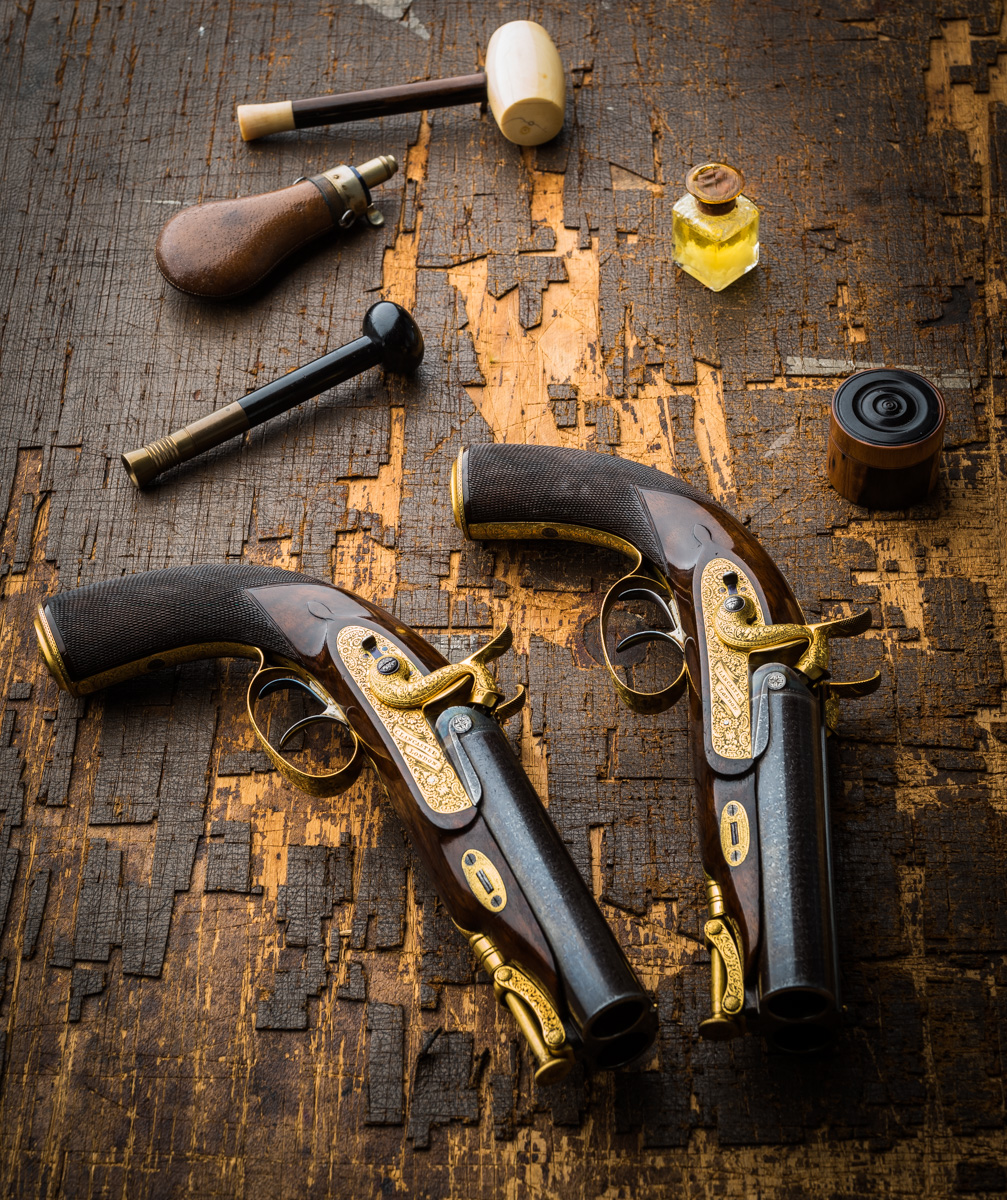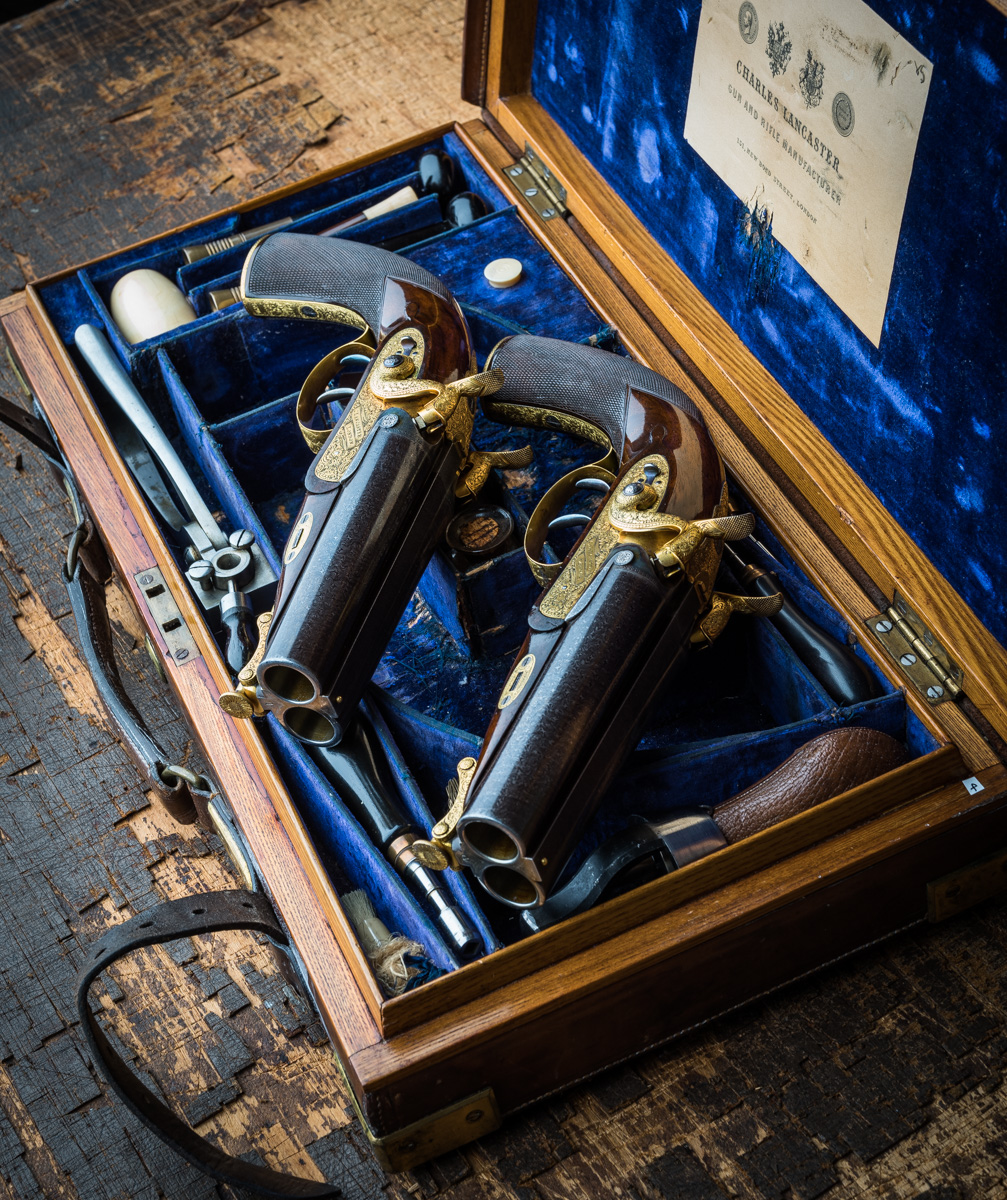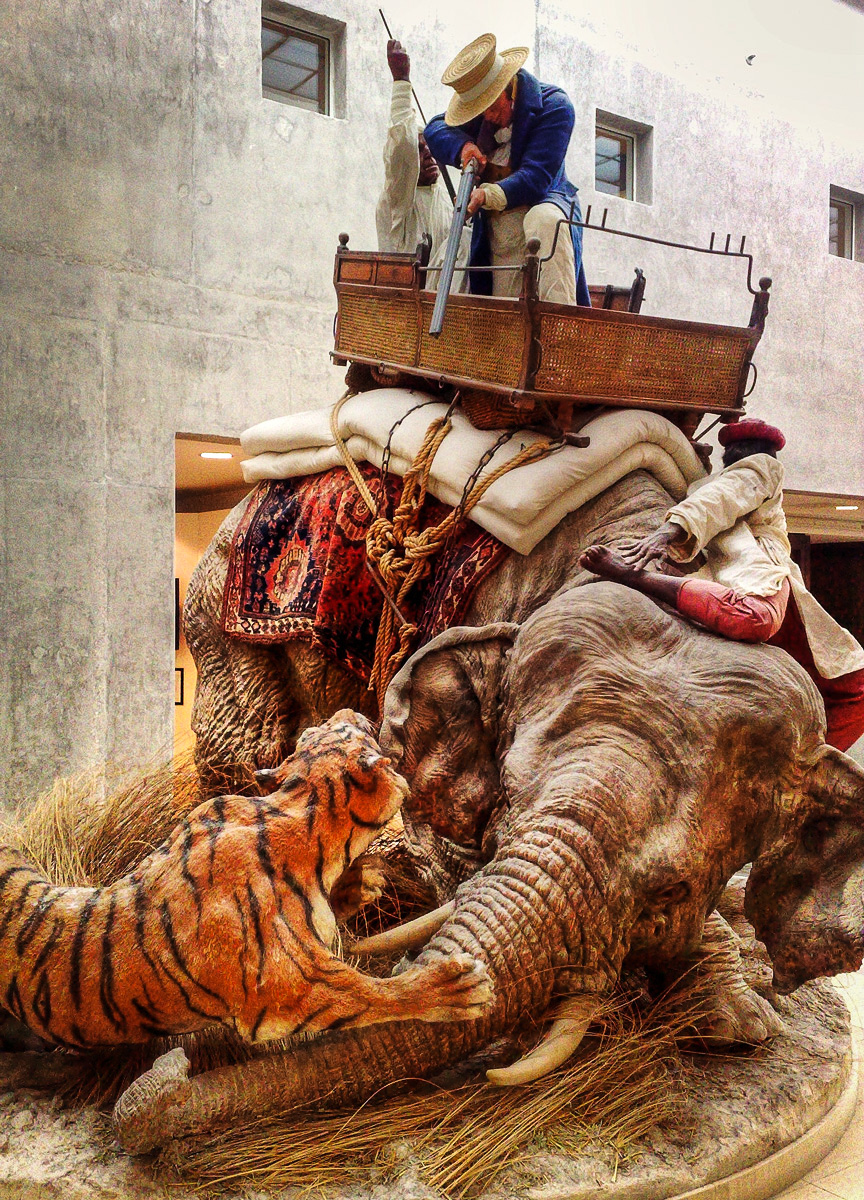 This sculpture is at the Royal Armoury in Leeds where the National Collection of Firearms is held. It depicts very well the drama of the tiger hunt and the moments leading up to where a Howdah pistol would be useful if the shot he has held is a miss!