One of my personal favourites has to be this beautiful 25g (.577) hammer double rifle that was completed in 1867 for our London Agent, William Bishop and comes complete in its original case. Westley Richards rifles in this kind of condition do not appear every day and it has to be said that this is one of the finest and most original that we have seen. The rifle is built on our 1864 patent single bite action with beautiful bar in wood locks sporting non rebounding dolphin hammers.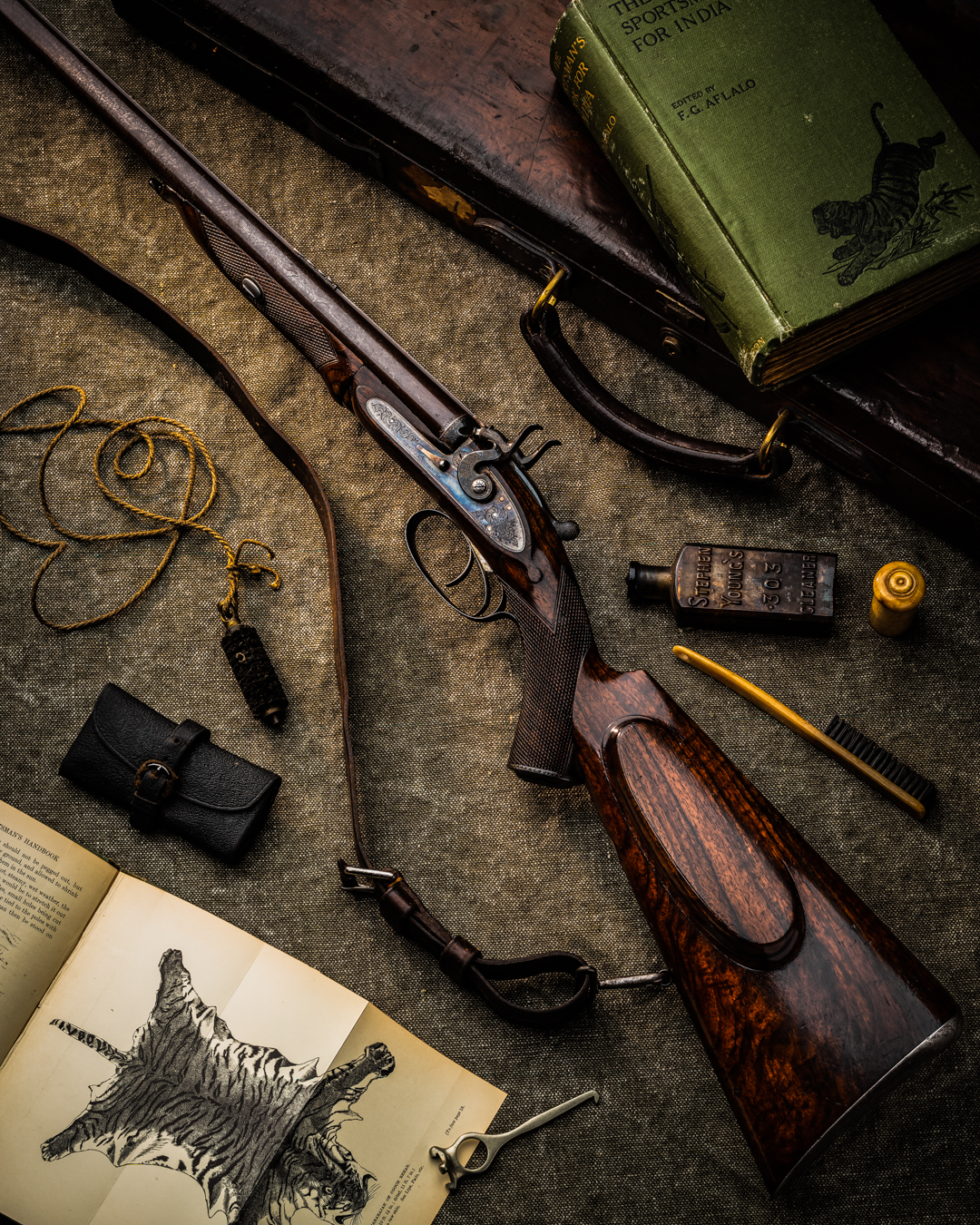 In 25 gauge black powder format the rifle would have been considered a 'small' bore and its primary use would have been for soft skinned game, notably antelopes and potentially the big cats. As a rifle it is unquestionably built to 'best' standard with superb damascus barrels, scroll and game scene engraving, pistol grip stock with cheekpiece, and a horn forend finial. The rifling is of the 'Whitworth' type with a wonderfully slow twist rate to stabilise the heavy lead projectile.
The condition of the rifle is such that you could almost believe that it has never been used and that it remained in some aristocrat or officers possession never getting the opportunity to prove its worth. Perhaps thankfully for us this was the case, as we now get to see one of our rifles in near factory condition.