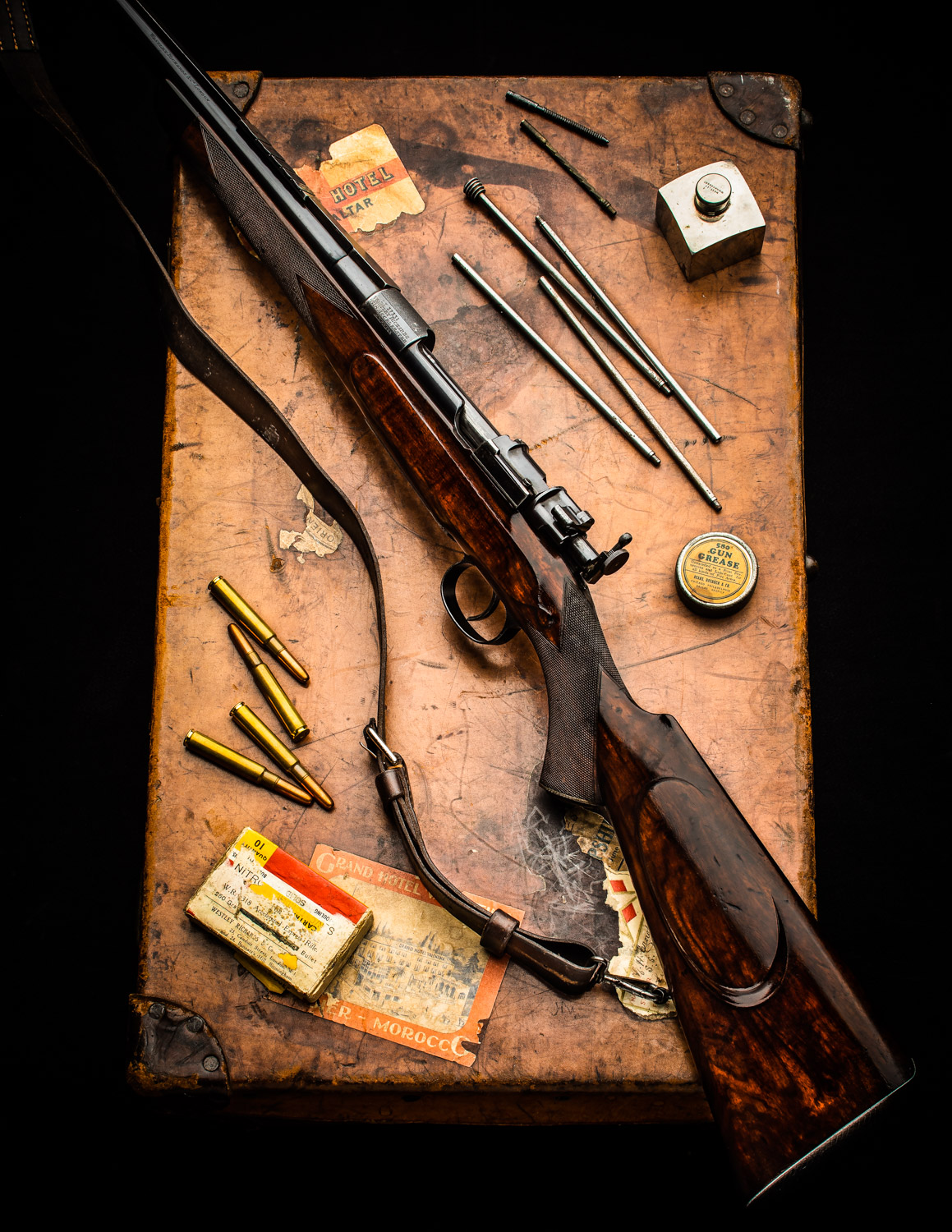 Take for instance this Westley Richards .318 magazine rifle completed in 1909. It has all the best features of a Westley Richards bolt action of the time including horn tipped bolt handle, wooden side panels, edged cheek-piece and bold scroll engraving. However, of far more interest is the full length engine turned rib which is finished at the muzzle with Westley Richards patent flip over combination foresight that actually recesses into the rib!
The amount of work required to do this would have been considerable and the attention to detail shown by some long lost gun maker is all that we have come to expect of historical Westley Richards.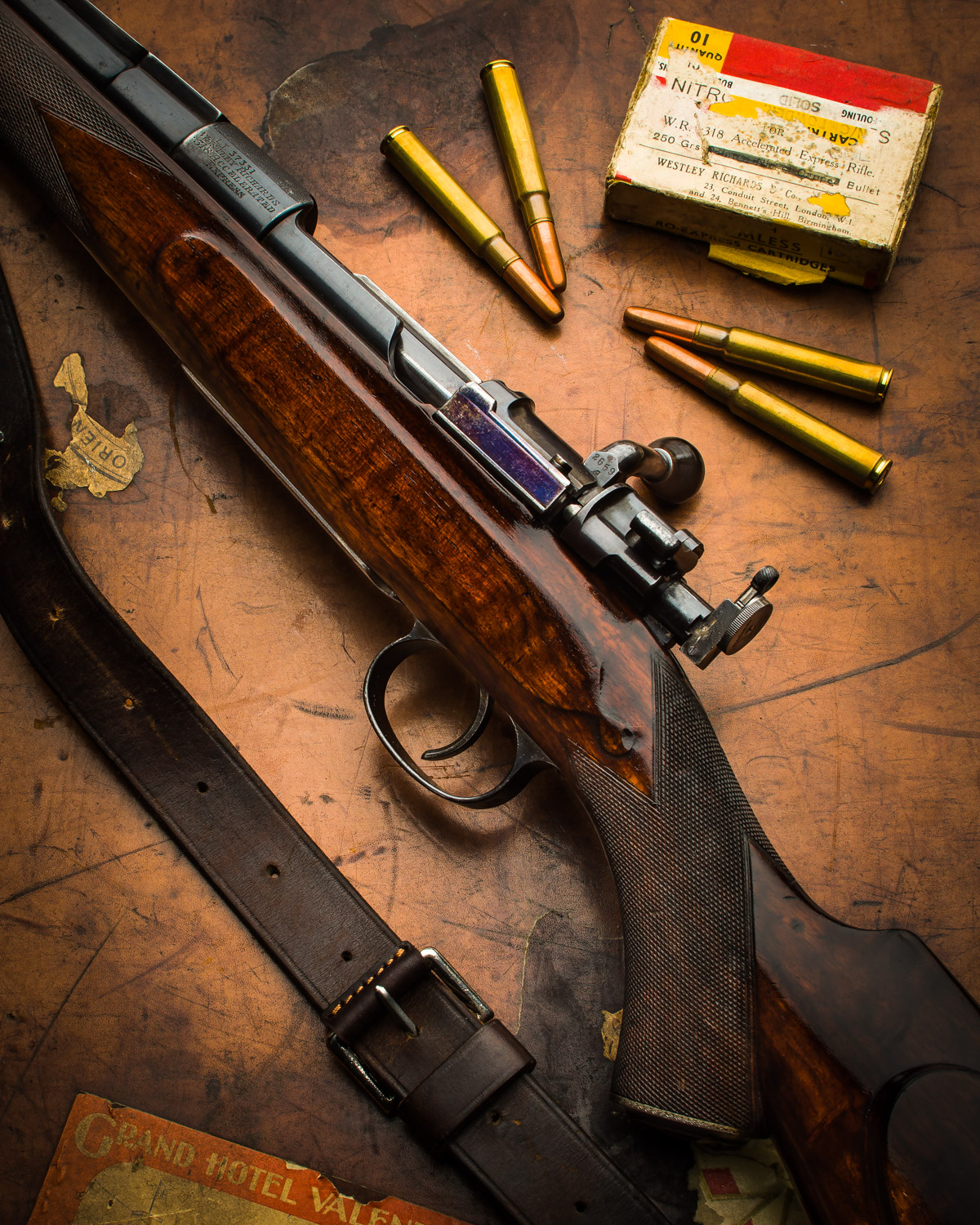 The story does not end there. Attached to the cocking piece is a Rigby style peep sight which allows for a clear view all the way along the top rib as the actual express sight consists of totally flush fitting leafs regulated out to 500 yards! The peep sight itself has been regulated to match perfectly with these leafs.
The rifle retains most of its original finish including take down cleaning rod in the butt plate and spare foresight beads in the grip trap. To find a rifle in this condition, in this configuration really is a rarity and it always reminds us that you have never seen it all and never know what might just be out there!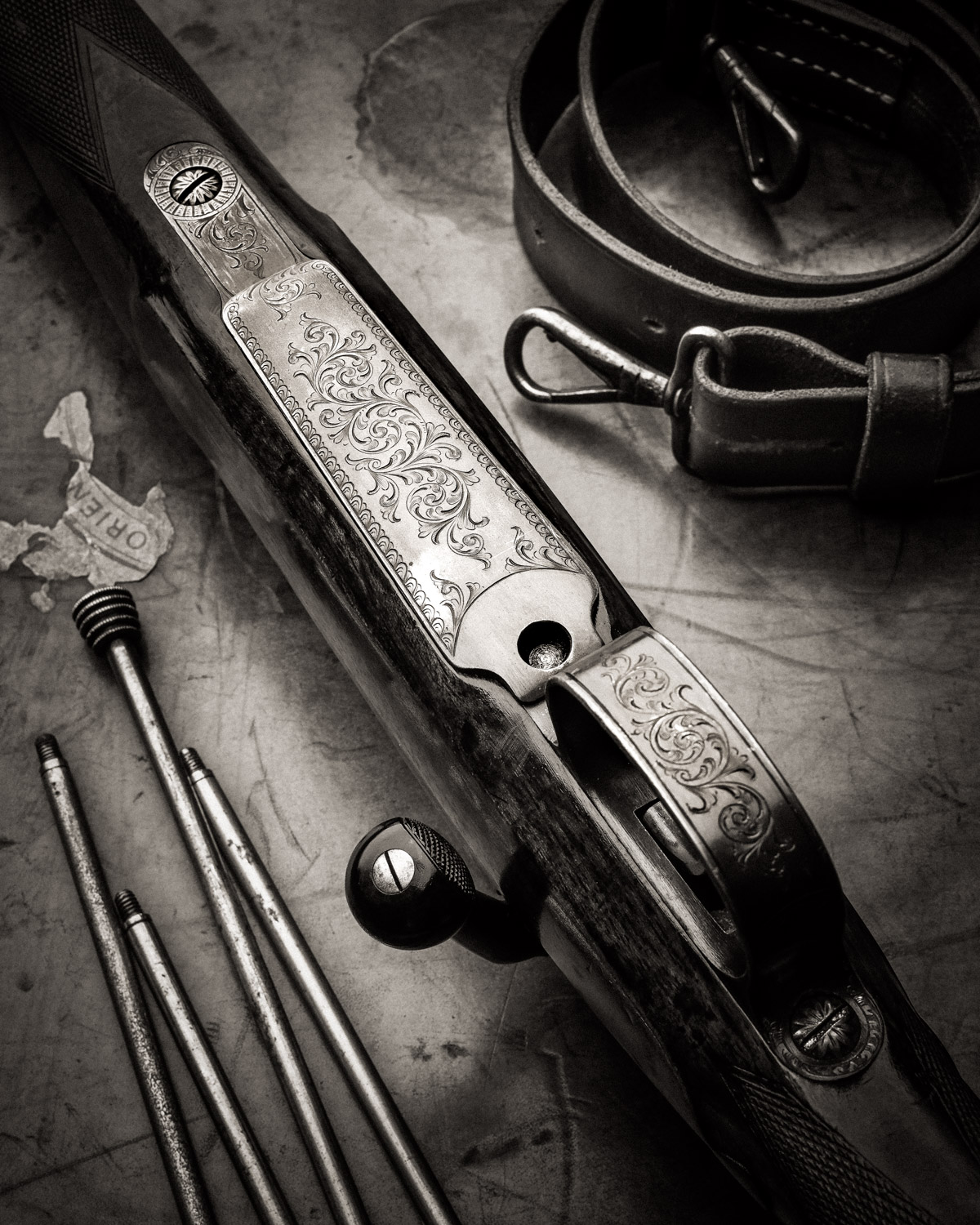 Lovely traditional bold scroll coverage.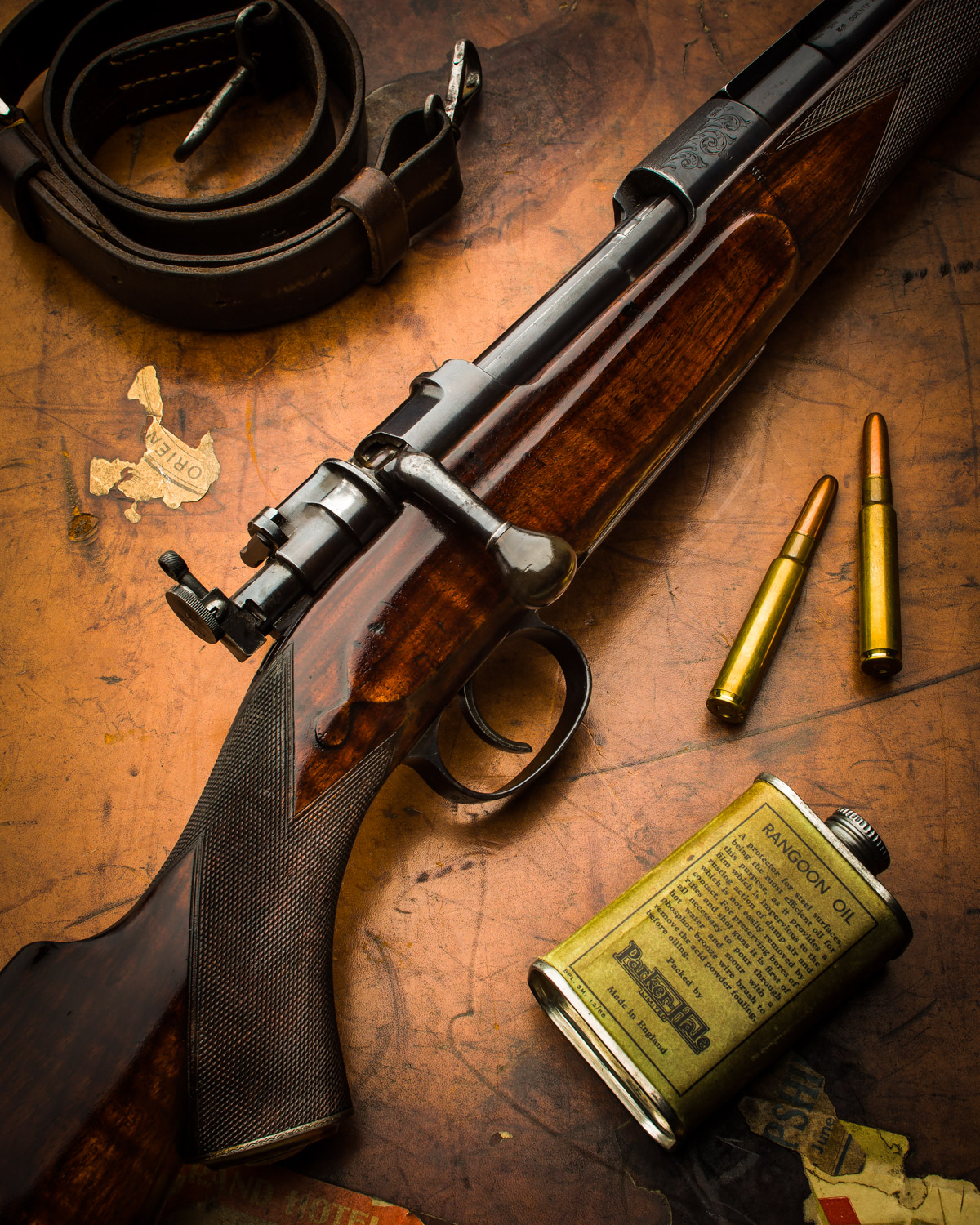 Horn tipped bolt handle. A classic Westley Richards feature.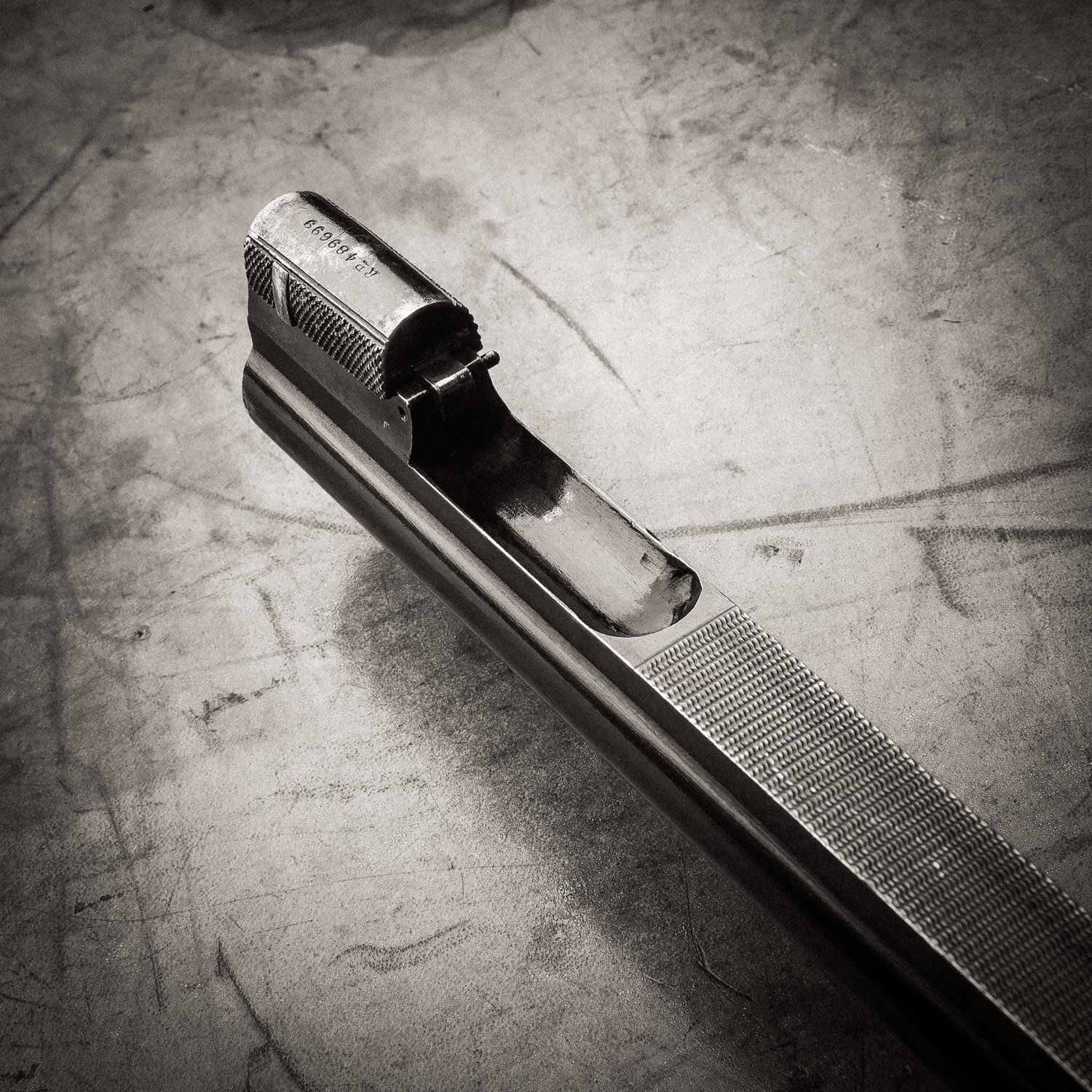 Scooped top rib to accommodate Westley Richards flip over foresight protector.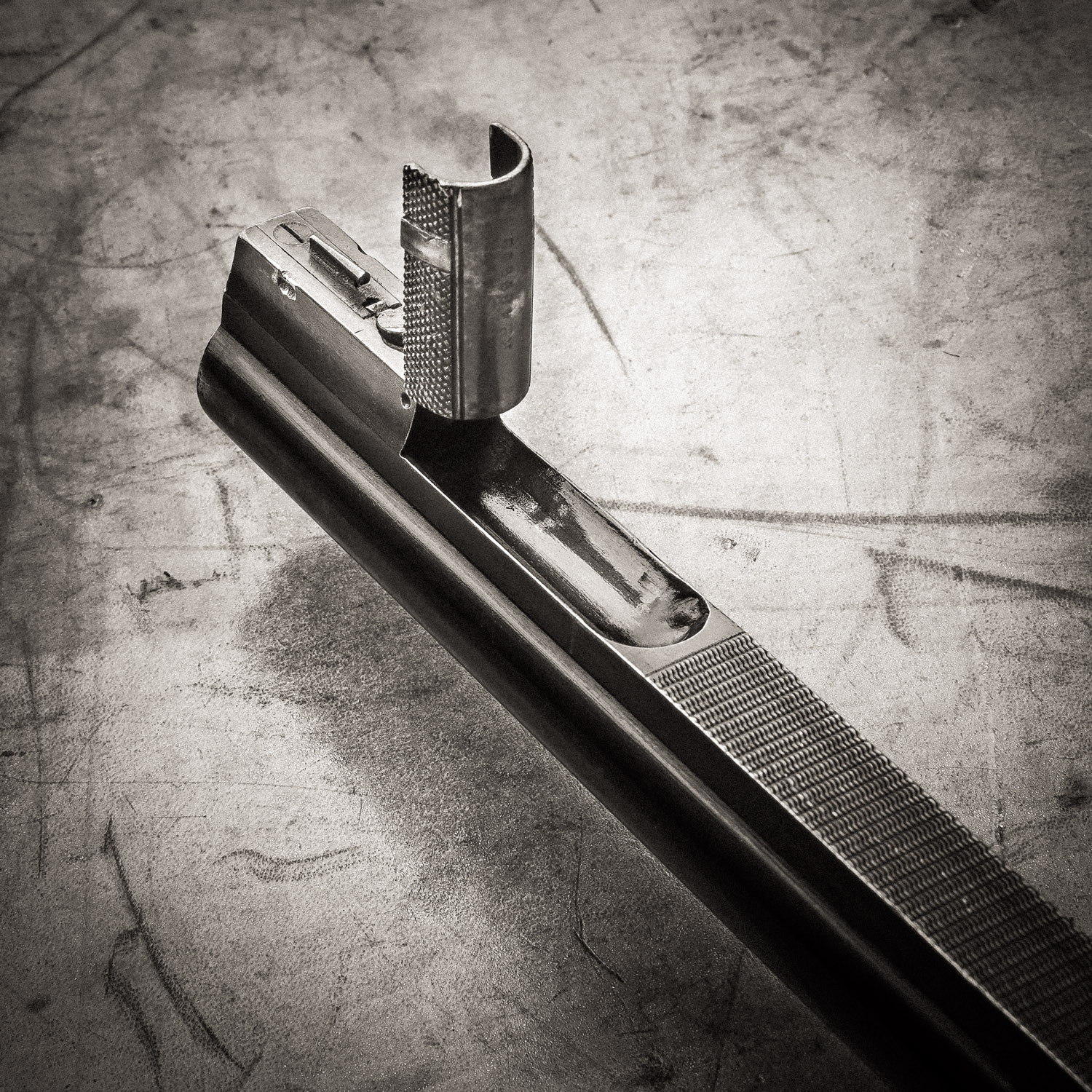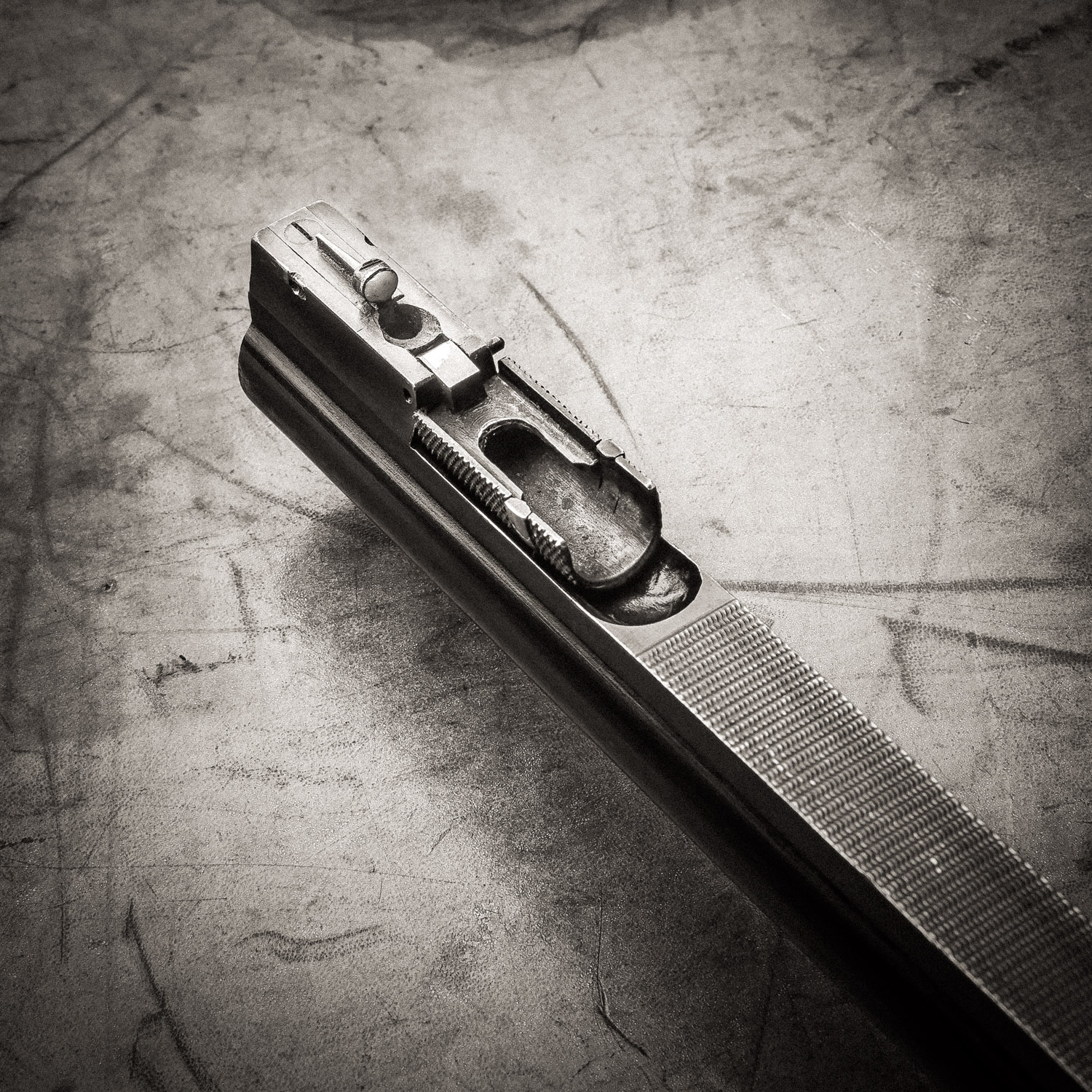 The full length engine turned rib is an unusual feature of this rifle.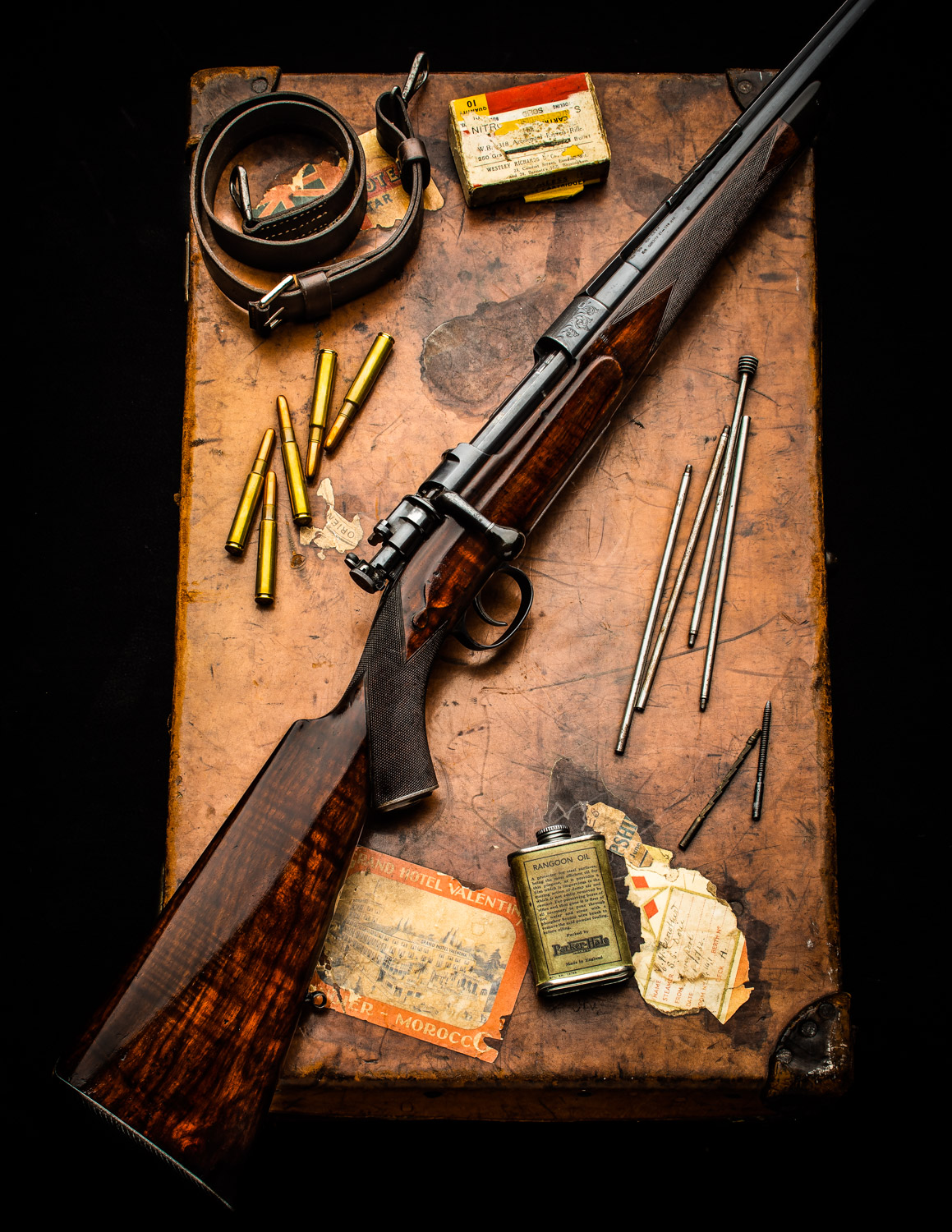 Stunning walnut stock with wooden side panels.