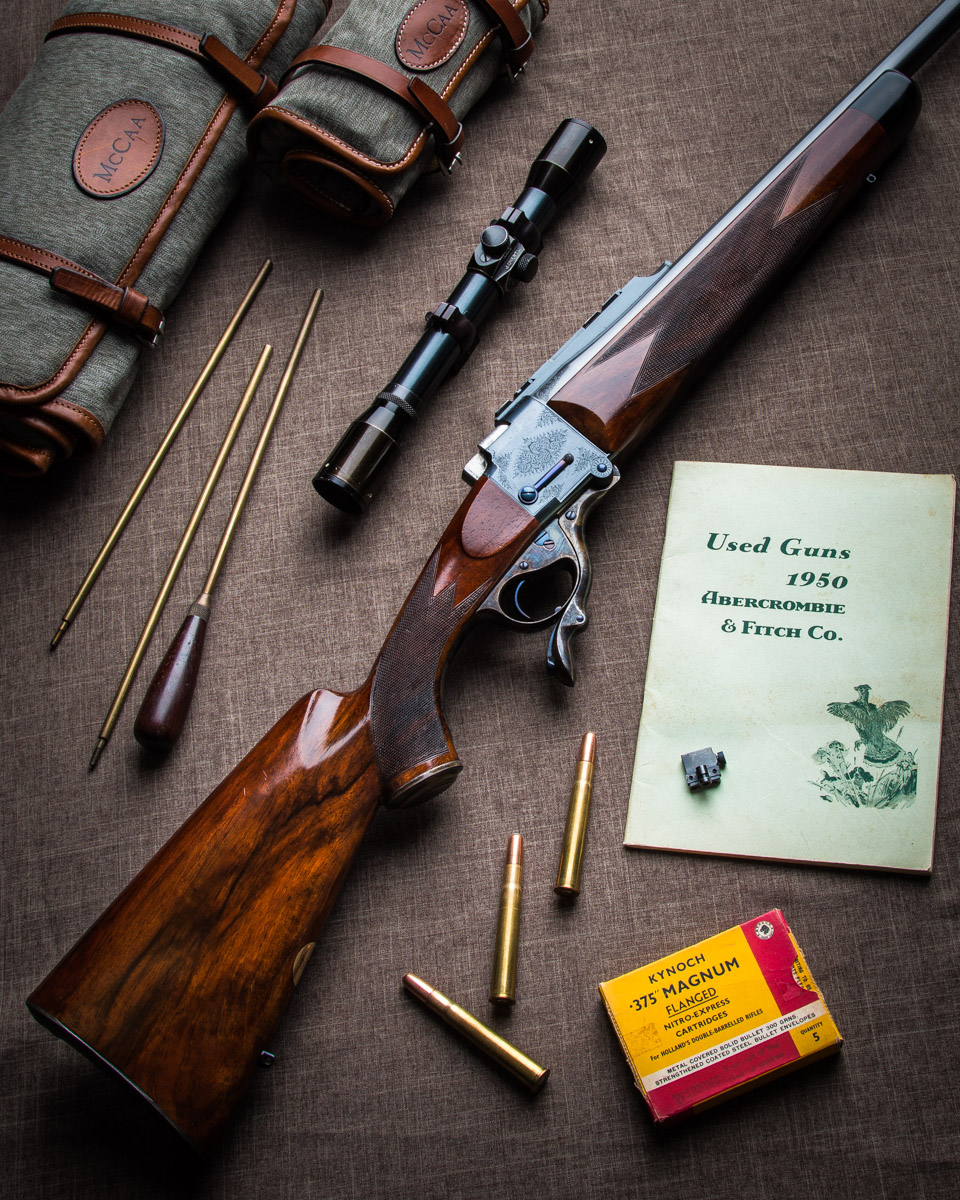 In 1923 famed shooter, outdoorsman and writer, Colonel Townsend Whelen helped bring together a cabinet maker turned stock maker named Seymour R. Griffin and a tool maker turned gunsmith named James V. Howe, to form a company to make high quality custom rifles. Today Griffin & Howe remains one of America's premier purveyors of fine firearms.
G&H always offered a wide range of gunsmithing services throughout their history. The company started out refining surplus Springfield Model 1903 bolt action rifles as well as building single shot target rifles. The company also gained a reputation for building very high-quality custom rifles and specializing in large bore rifles built on Magnum Mauser actions. In 1927 G&H introduced their iconic scope mount; a version of this mount being supplied to the U.S. Army during WWII and, following the war, was one of the most popular ways to mount a scope on a sporting rifle.  I have also seen everything from a re-barreled Savage 1899 Lever Action to a full custom rifle in .505 Gibbs built using a Magnum Mauser action.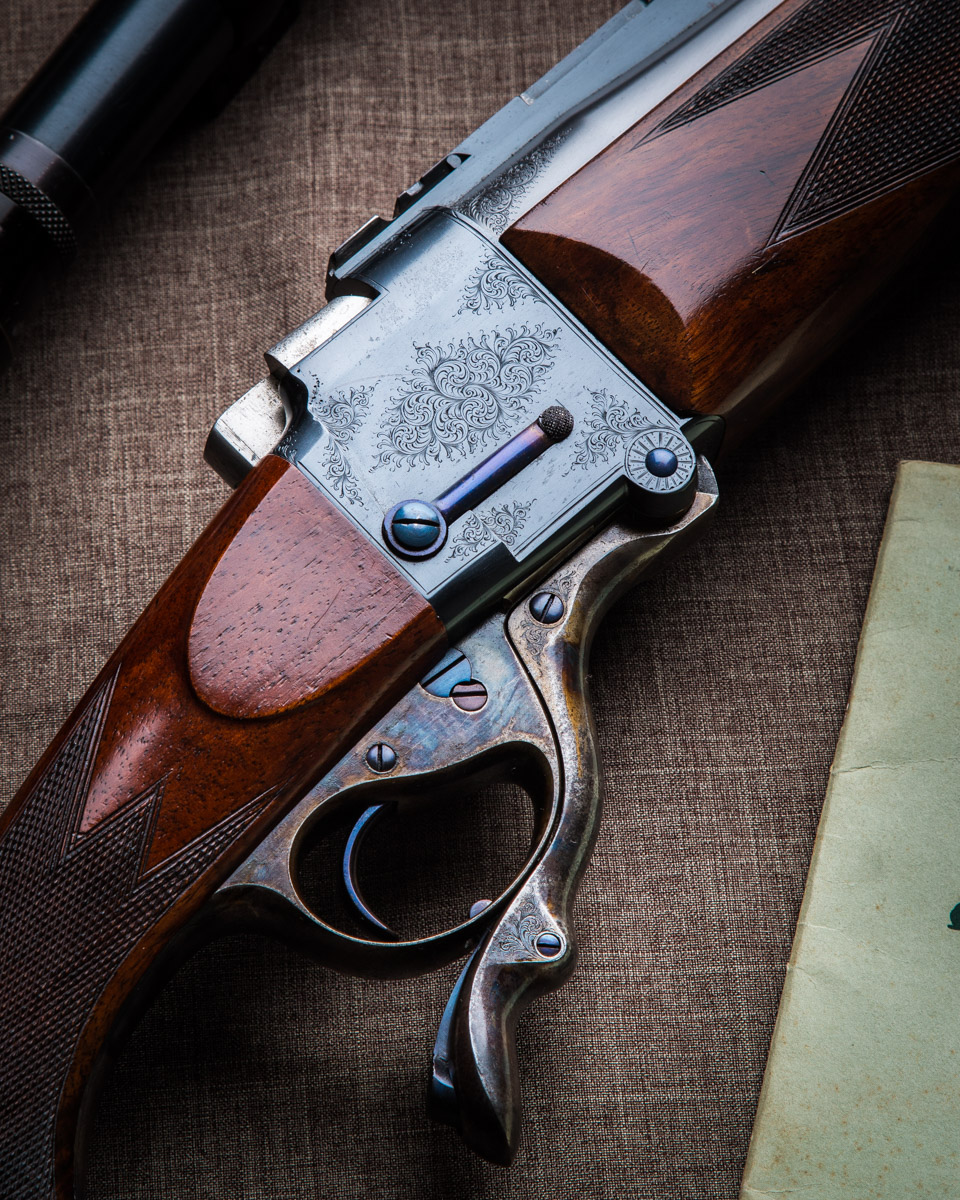 So, when a Griffin & Howe single shot rifle built on a Farquharson action came through the U.S. Agency, I was not necessarily surprised, but it is the first one I have ever seen.
Originally patented in 1872 by John Farquharson, the Farquharson single shot falling block action was solely produced by the gunmaker George Gibbs until the patent ran out in 1889. Soon after the patent expired, other British makers started producing rifles using Farquharson actions made by August Francotte of Belgium. These actions were stamped "PD", which stood for "public domain", to note there was no infringement on the patent. Today the original Gibbs and Francotte actions remain highly desirable, either on finished rifles or as actions for a future project.
The Griffin & Howe rifle pictured here was built in the 1950's using a "PD" marked Farquharson action. The rifle is chambered in .375 Flanged Magnum, Holland's rimmed .375 cartridge intended for breech loading rifles. The rifle's barrel and action have the original blue finish, color hardening on the lever and butt plate and original oil finish on the stock. On the sides of the action, there is arabesque scroll engraving in a diamond pattern done by Josef Fugger, G&H's in-house engraver at the time.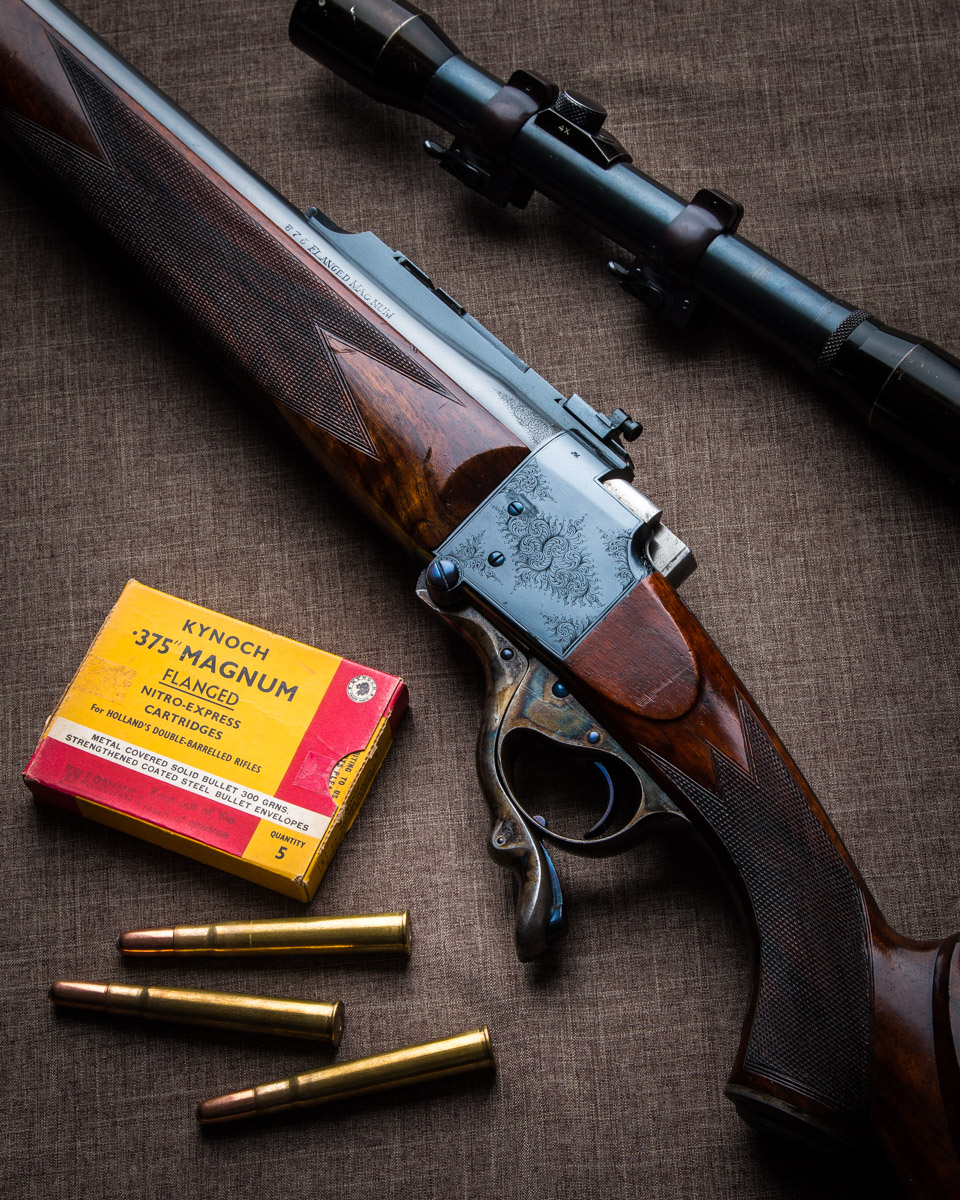 The rifle also features Griffin & Howe's pattern quarter rib and banded ramp front sight with a removable sight hood, both engraved to match the action. The quarter rib is grooved for quick detachable lever lock G&H rings mounting a period correct J. Unertl 4X "Hawk" telescopic sight. In the absence of a fixed rear sight, there is a small peep sight that fits on the quarter rib when the scope is removed. The 26" barrel is marked, as usual, with the Maker's serial number and name, "2288 Griffin & Howe Inc.  New York".
The two piece stock has an ebony forend tip and a full pistol grip checkered in the classic G&H point pattern with G&H's distinctive beaded cheekpiece. The butt stock has a case colored and engraved steel strap butt plate where the removable peep sight is stored while the telescopic sight is in use.
Overall, the rifle is in excellent original condition and is a very good, and very rare, example of an American made best quality rifle.