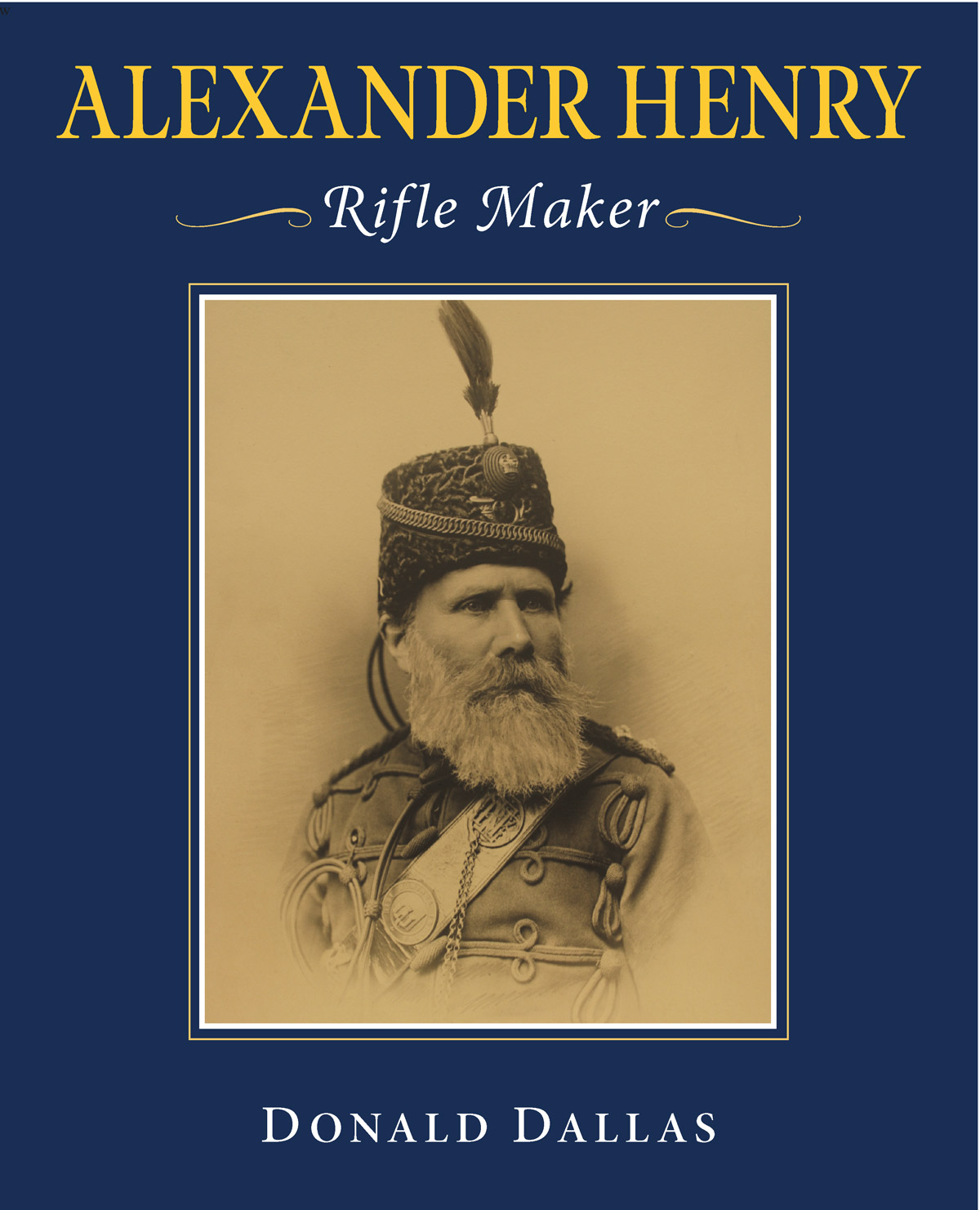 Alexander Henry was unquestionably one of Scotlands finest rifle makers, posts on this blog testifying to the outstanding quality of the rifles built by him. What makes this book so special is the access Donald had to family archive via the great great grandson of Alexander Henry himself, one Richard Brown. Between the two of them they have put together the most complete history on the maker which is long overdue.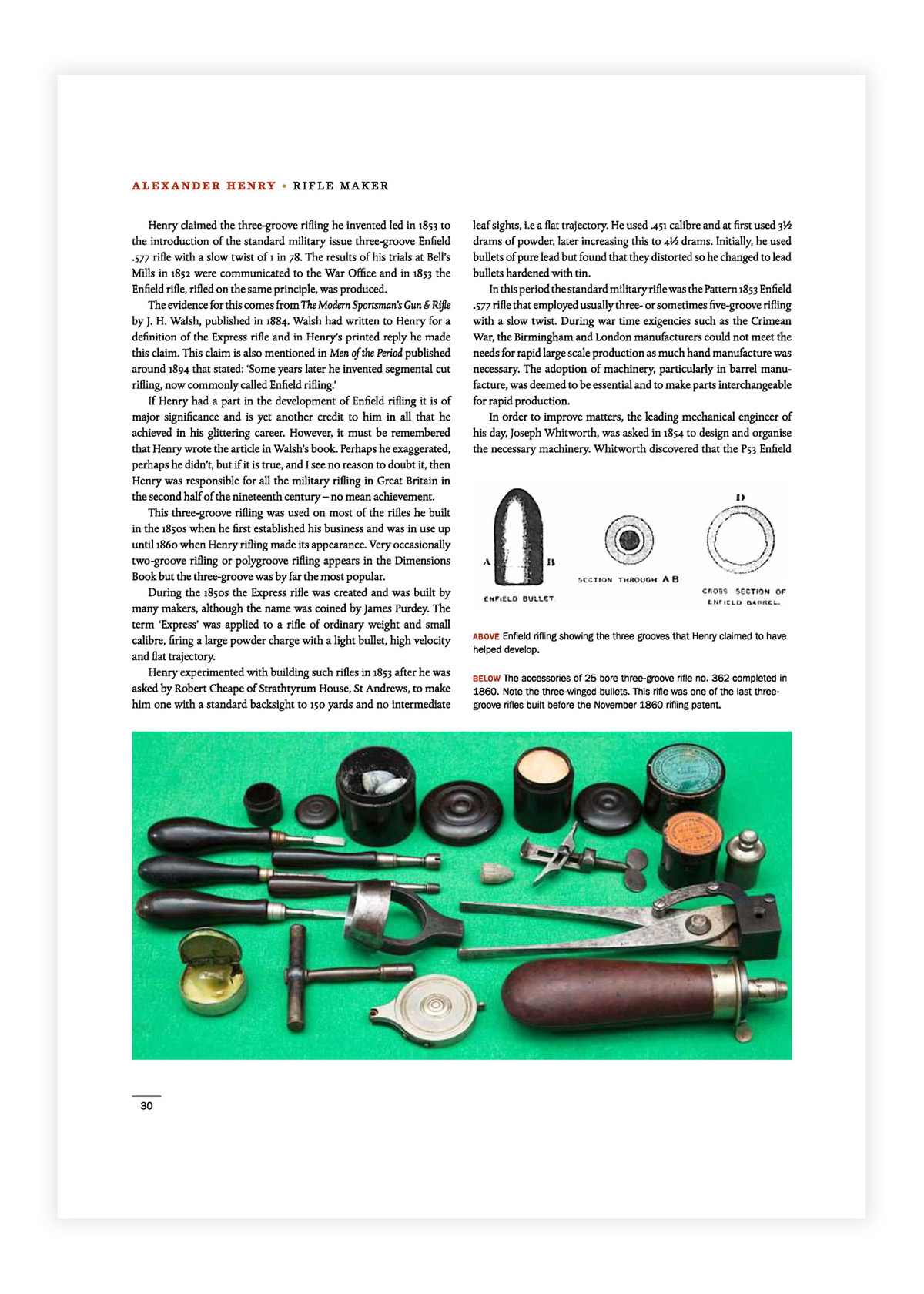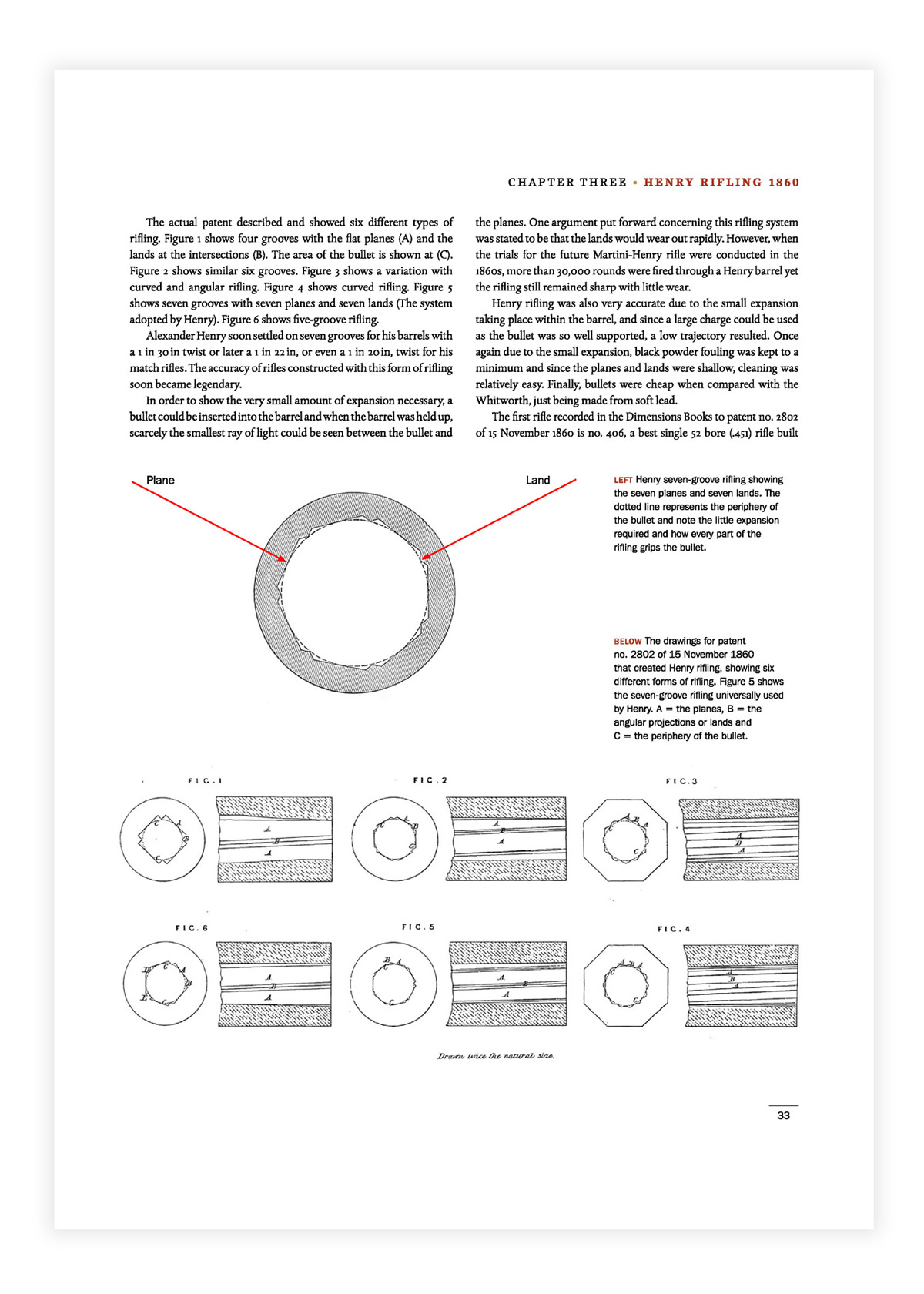 In Donald's own words:
"It isn't often that a gun or rifle maker is known to the general public, but Alexander Henry is with the Martini-Henry rifle. Although Henry was in business for a short time between 1852 until his death in 1894, he became a very well-known rifle maker not only in Great Britain but throughout the world. Henry was of a clever, inventive mind with his 1860 rifling and drop block action of 1865 and in addition, he was also astute in promoting this riflemaking ability. He attended all the major competitions, gave his rifles as prizes and was an early enthusiastic founder of the burgeoning Volunteer Movement.
By the 1860s Alexander Henry was the most well-known and pre-eminent rifle maker in Great Britain and the Empire. Orders flowed in from all parts of the world, with the customers in his Dimensions Books reading like a veritable Who's Who of the period. He received Royal Warrants, unusual for a gunmaker outside London, and was on personal terms with the Prince of Wales.
Such were Henry's achievements and fame that he featured regularly in The Scotsman and The Times newspapers in their records of shooting competitions, new inventions and military development. This contemporary documentary evidence is quite unusual for a gunmaker and was a great benefit in writing this book. He was a very public figure with not just self-interest driving his ambition, he was very patriotic and was keen to strive towards the greater good for his country.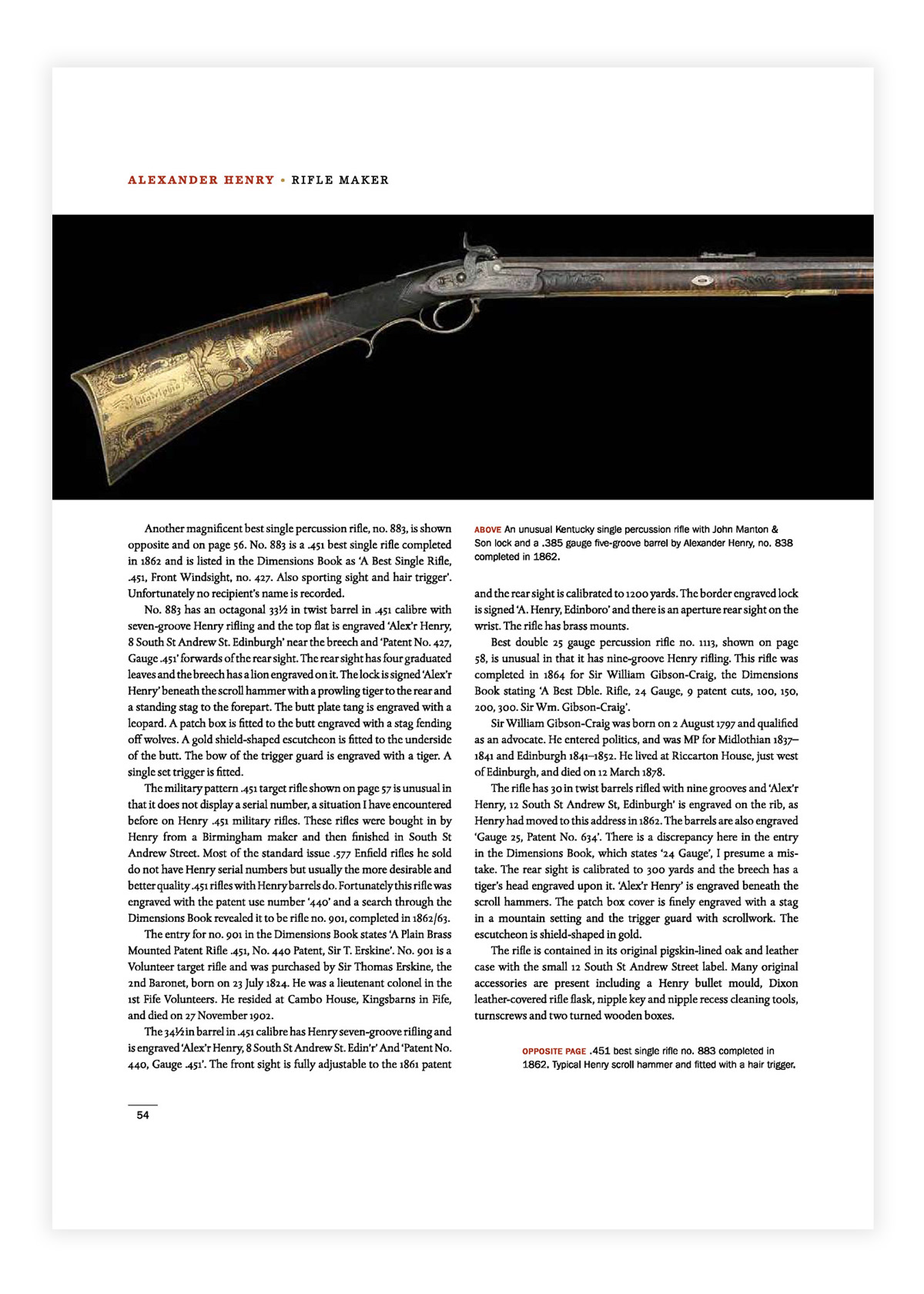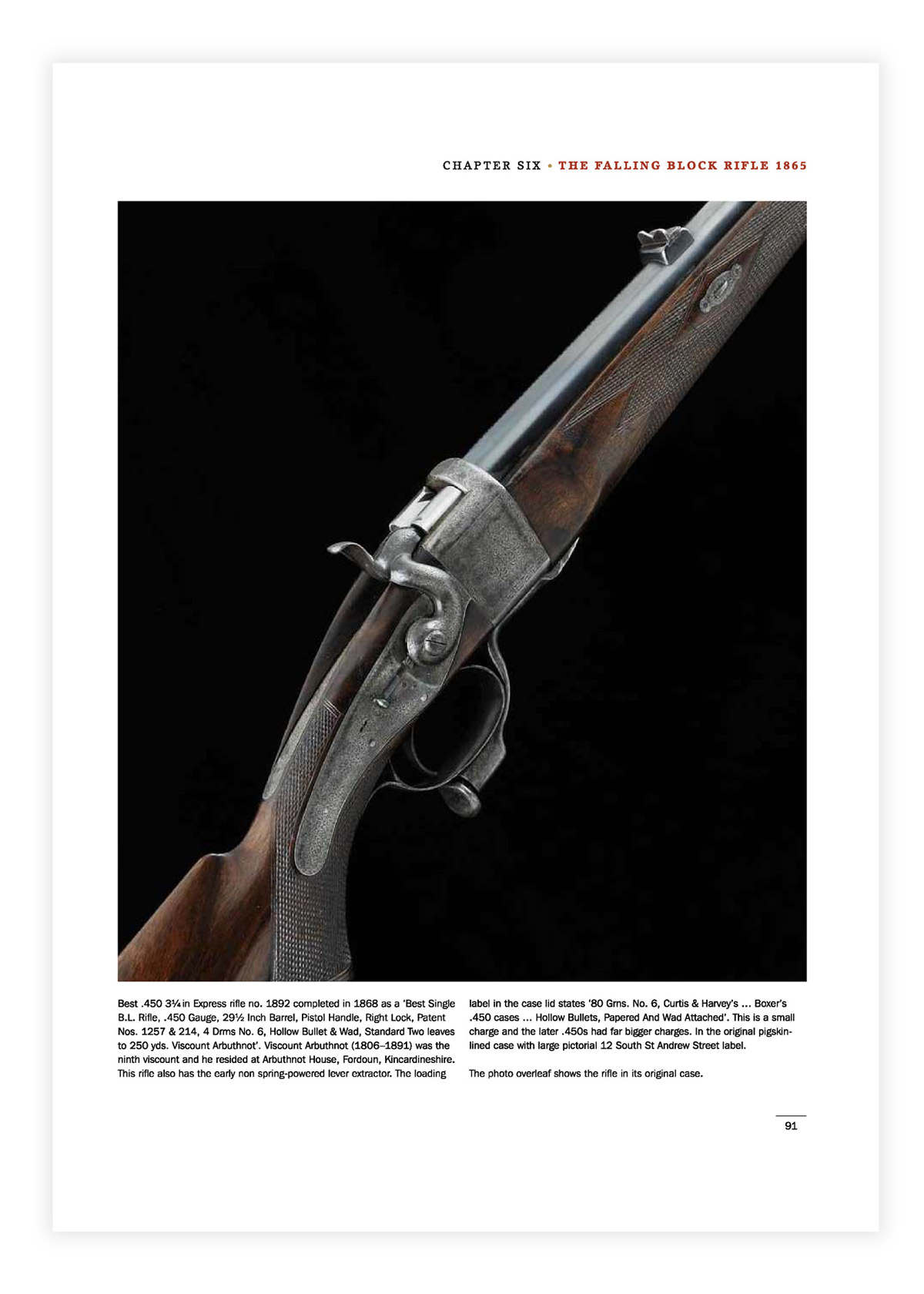 One fortunate element in writing the Alexander Henry history is the existence of his complete records in the form of two Dimensions Books dating from 1852–1950. These books belong to John Dickson & Son and record in great detail every single firearm he constructed, making it possible to build up a very accurate account of his production.
Yet, for all his undoubted success in business and his contribution to rifle development, his personal life was marred by immense sadness and disappointment. However, he seemed to rise above this despondence and right to the end of his days strove constantly for perfection in all his works. The history of Alexander Henry is one of the most interesting histories of a gunmaker that I have encountered, an amalgam of worldwide success, yet tinged with disappointment and tragedy."
The book contains around 200 full colour photographs, including the trade labels, patent drawings, photos of Henry's personal shooting medals, with all 8000 guns and rifles listed by serial number. No gun library should be without a copy!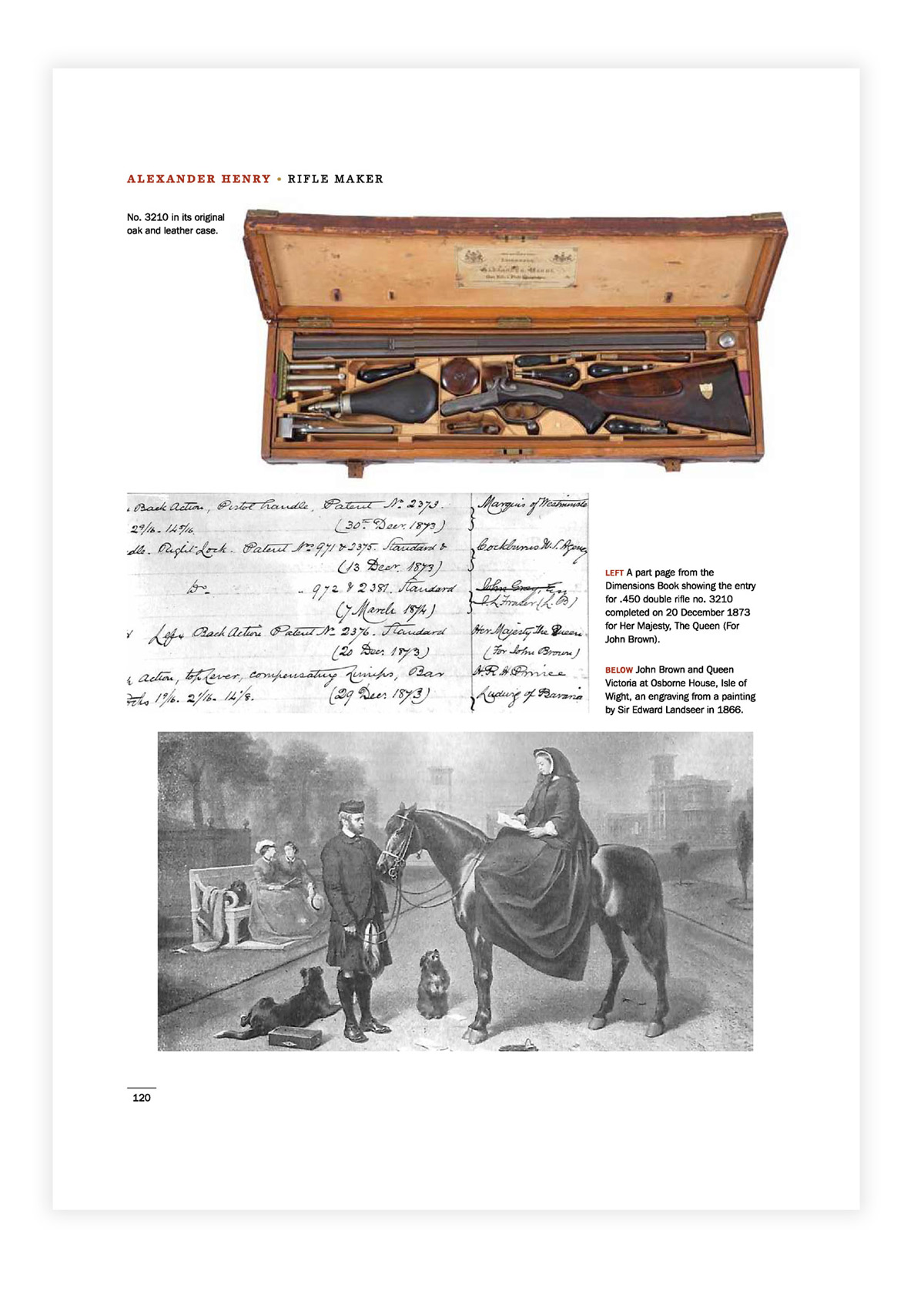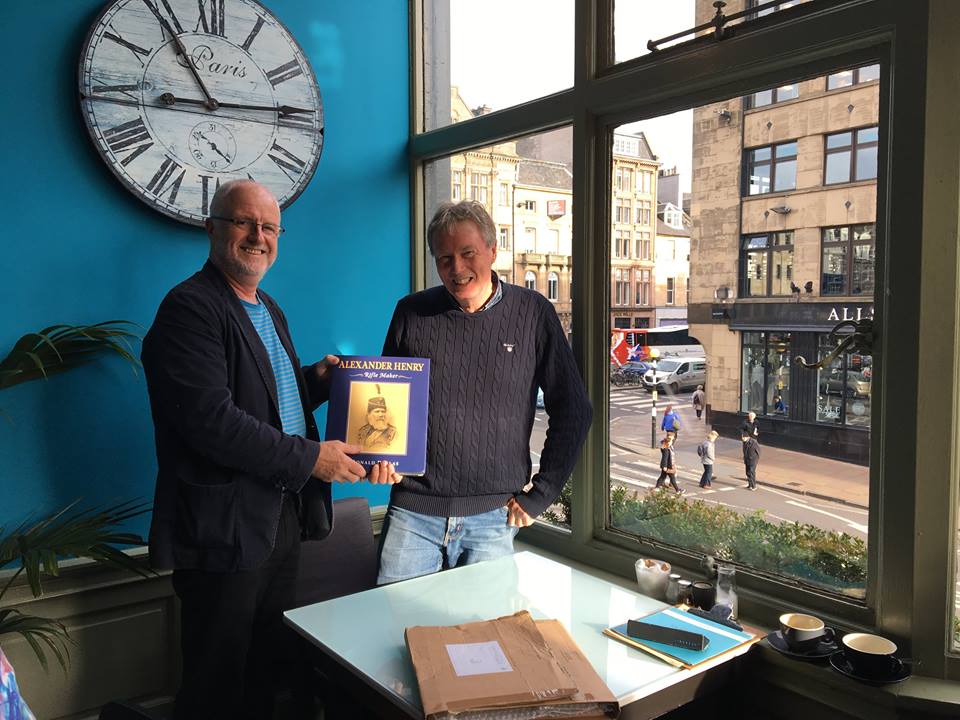 To purchase Donald's latest book and for information on his previous publications, please visit http://donalddallas.com/