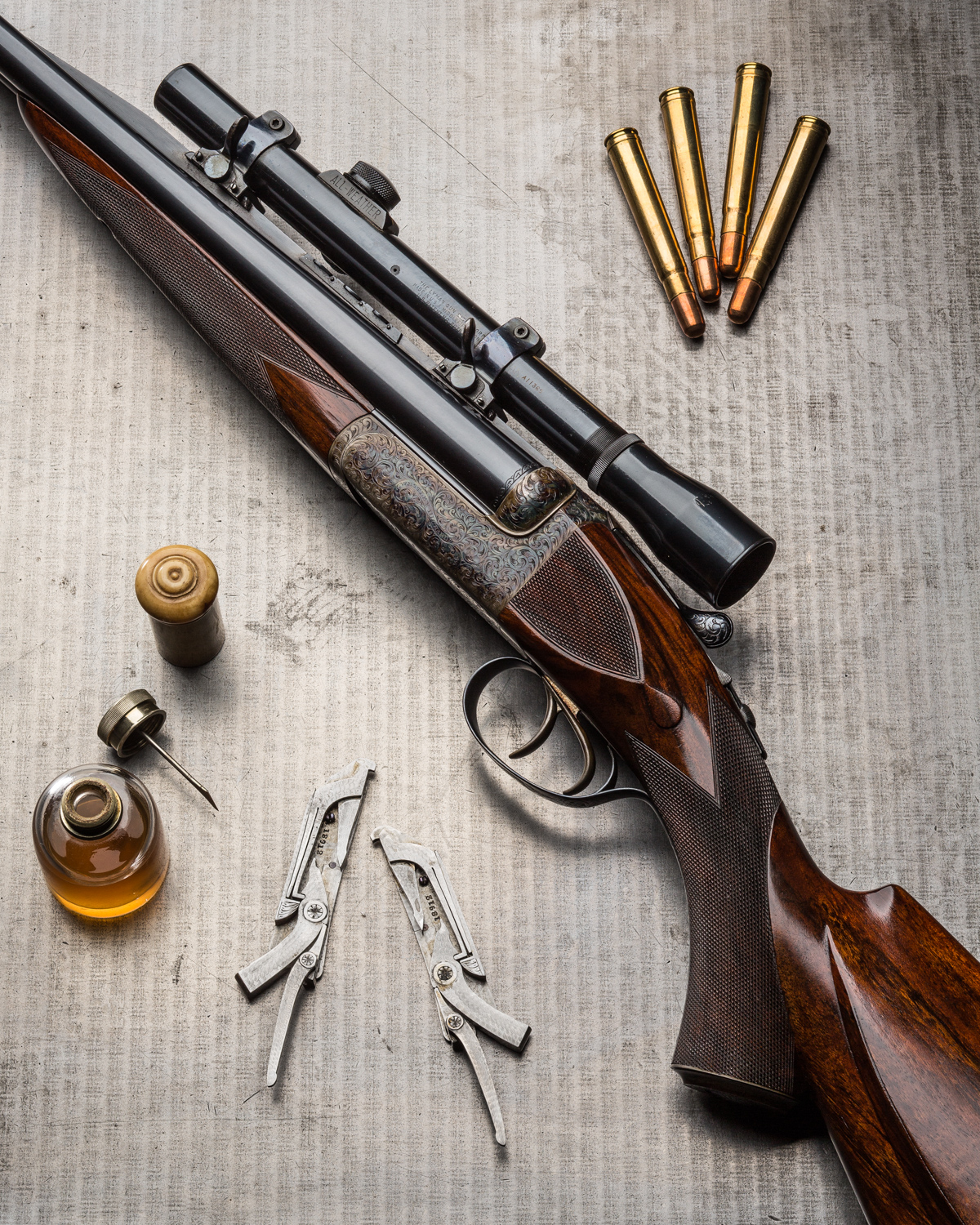 I remember when I started here at Westley Richards the choices for double rifles were essentially .458 and .375, both of which were at the time considered 'The Calibre's' for Africa. Ammunition was freely available and these were the days before the introduction of the wide range of old British calibre's, pioneered by Bell (Brass Extrusion Laboratories) and then bettered and perfected by the likes of Wolfgang Romey, who we ourselves used to develop our own range of ammunition, in the late 80's.
Whilst not having the knock down power of the current revived and more popular dangerous game calibre's like the .470 and .500 the .375 H&H remains a superb and popular calibre, one that can be used all around the world and a rifle that still lives up to its name as 'one rifle for Africa'.
This rifle will be on our used gun site shortly and we will be fitting it in an appropriate  case.