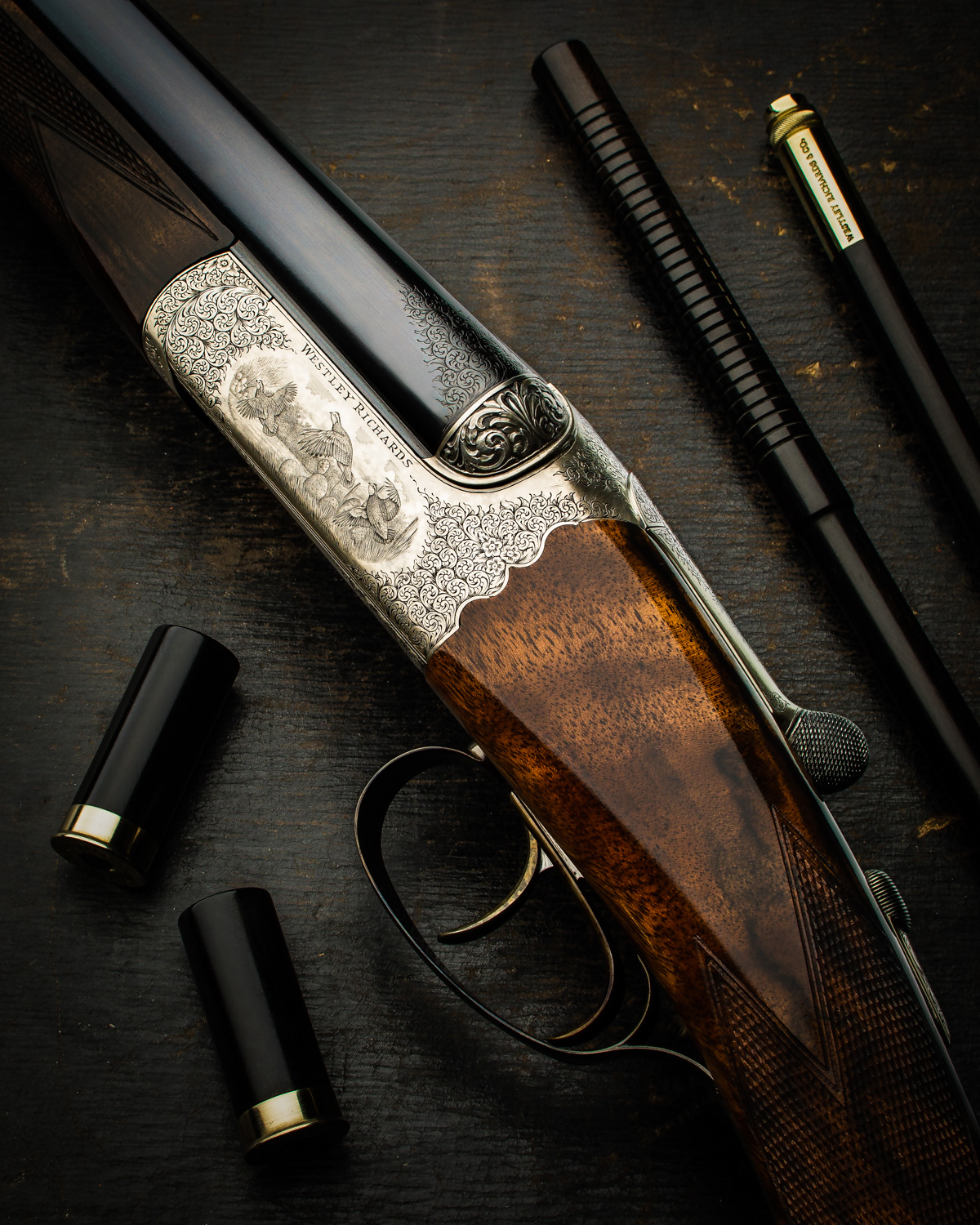 The scroll is a slightly finer version than we usually use on the larger frame guns and rifles, but we feel that everything should be scaled and in proportion with the frame size. You'll also notice some rose bouquets which we think add a tasteful look and break to the overall engraving design.
One final feature that always works well with these small bore guns are the carved fences which always add a touch of masculinity to an otherwise delicate gun.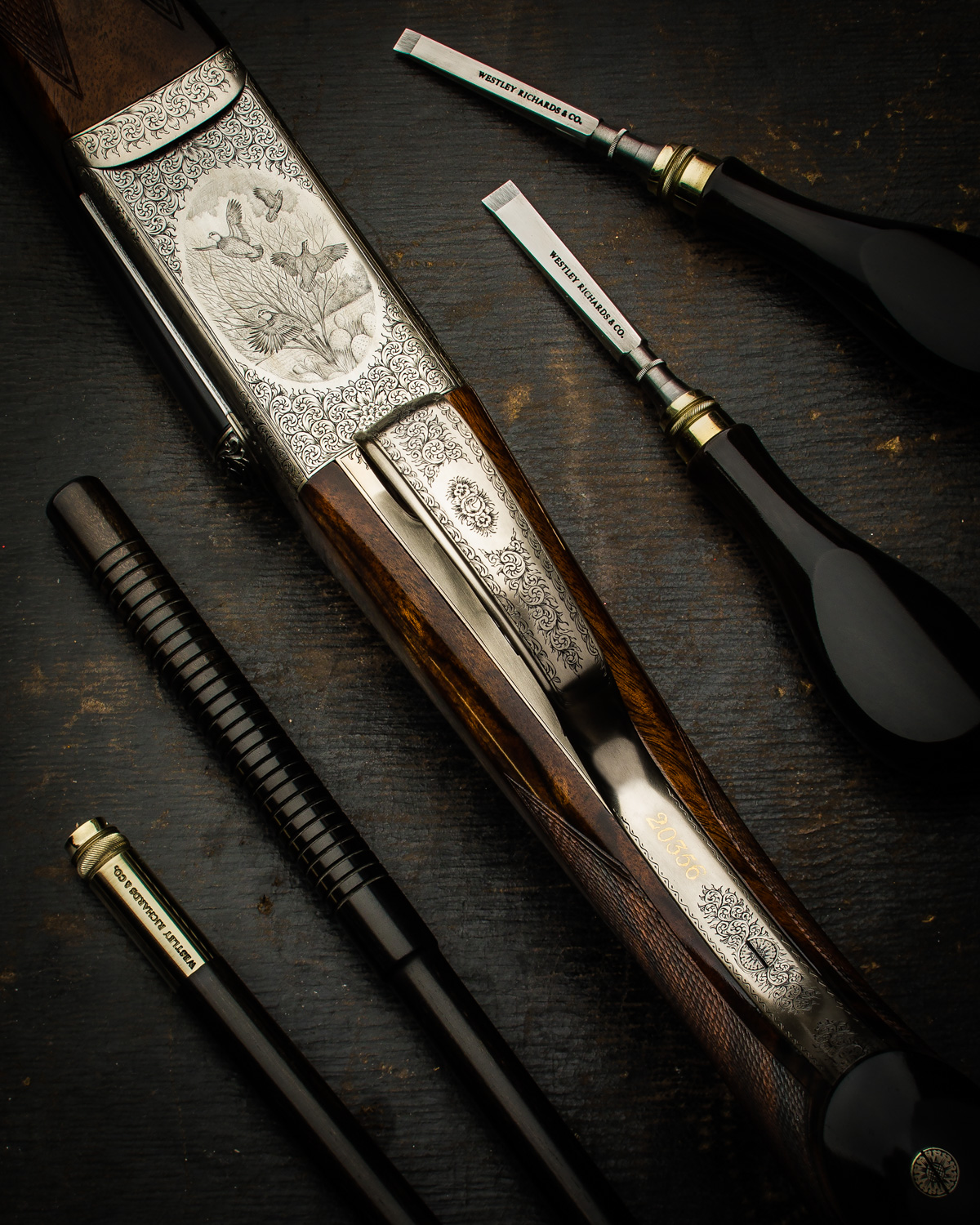 Flushing Bobwhite quail in Texas brush country.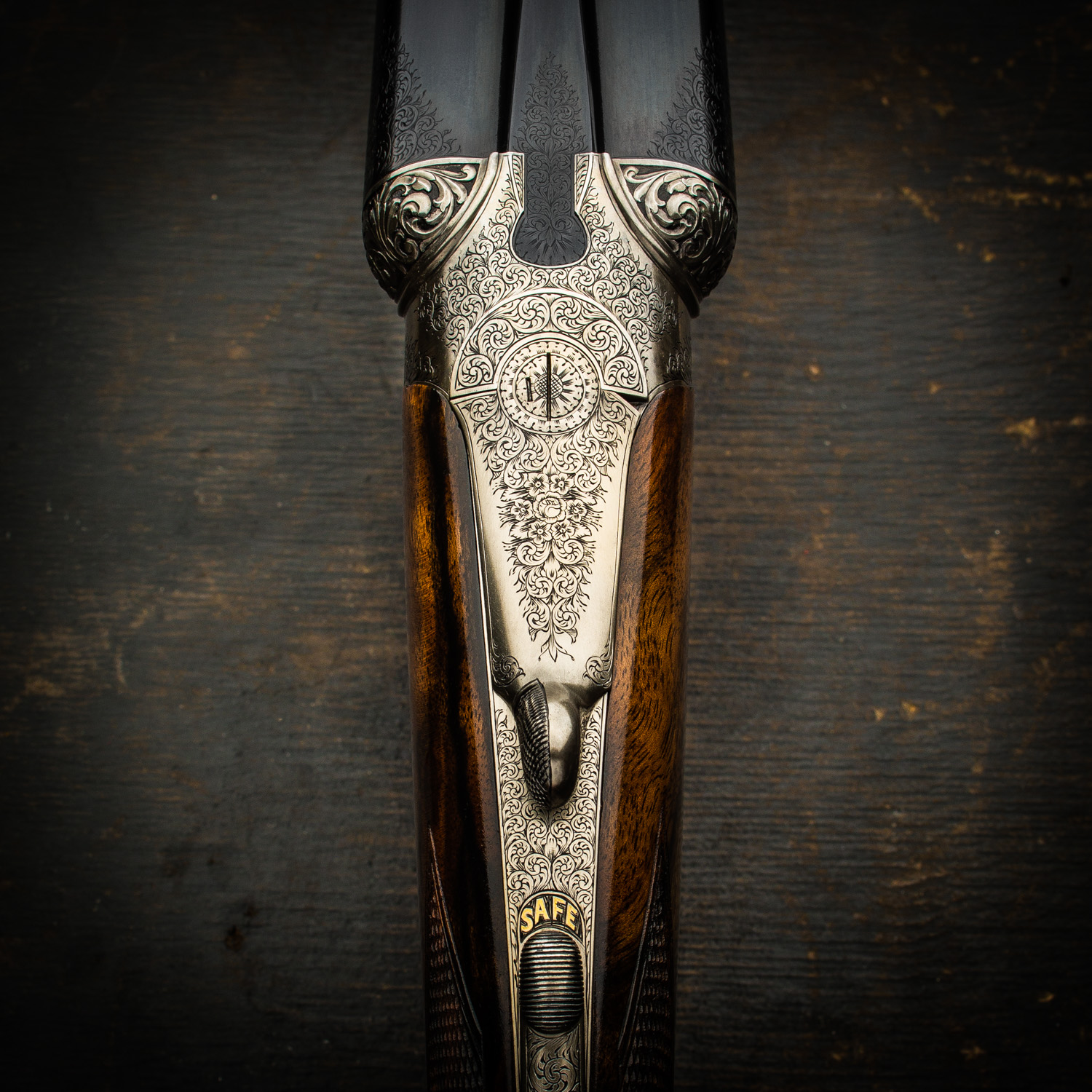 Carved fences always add a nice touch to our delicate bird guns.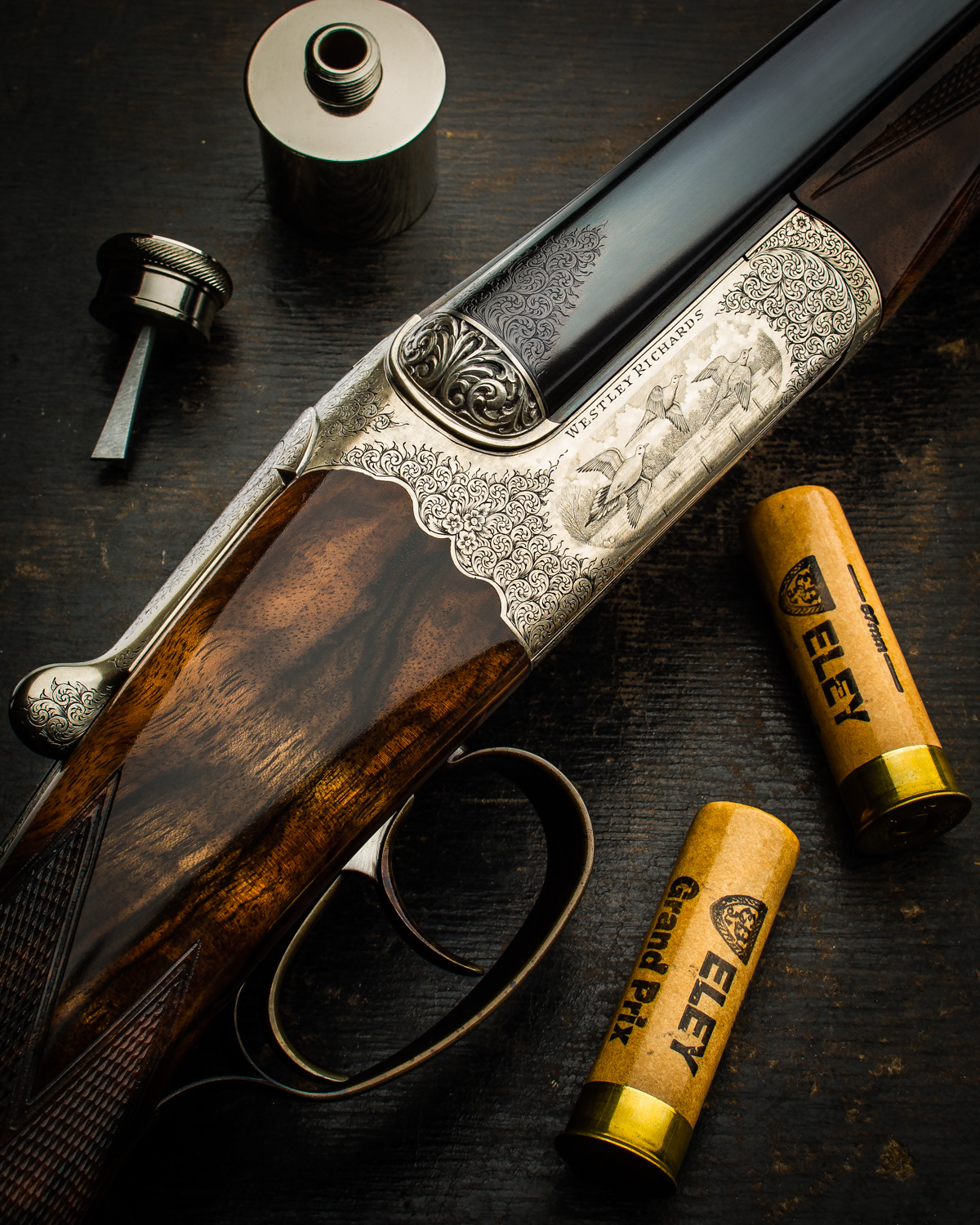 Classic dove game scene on the right side of the action.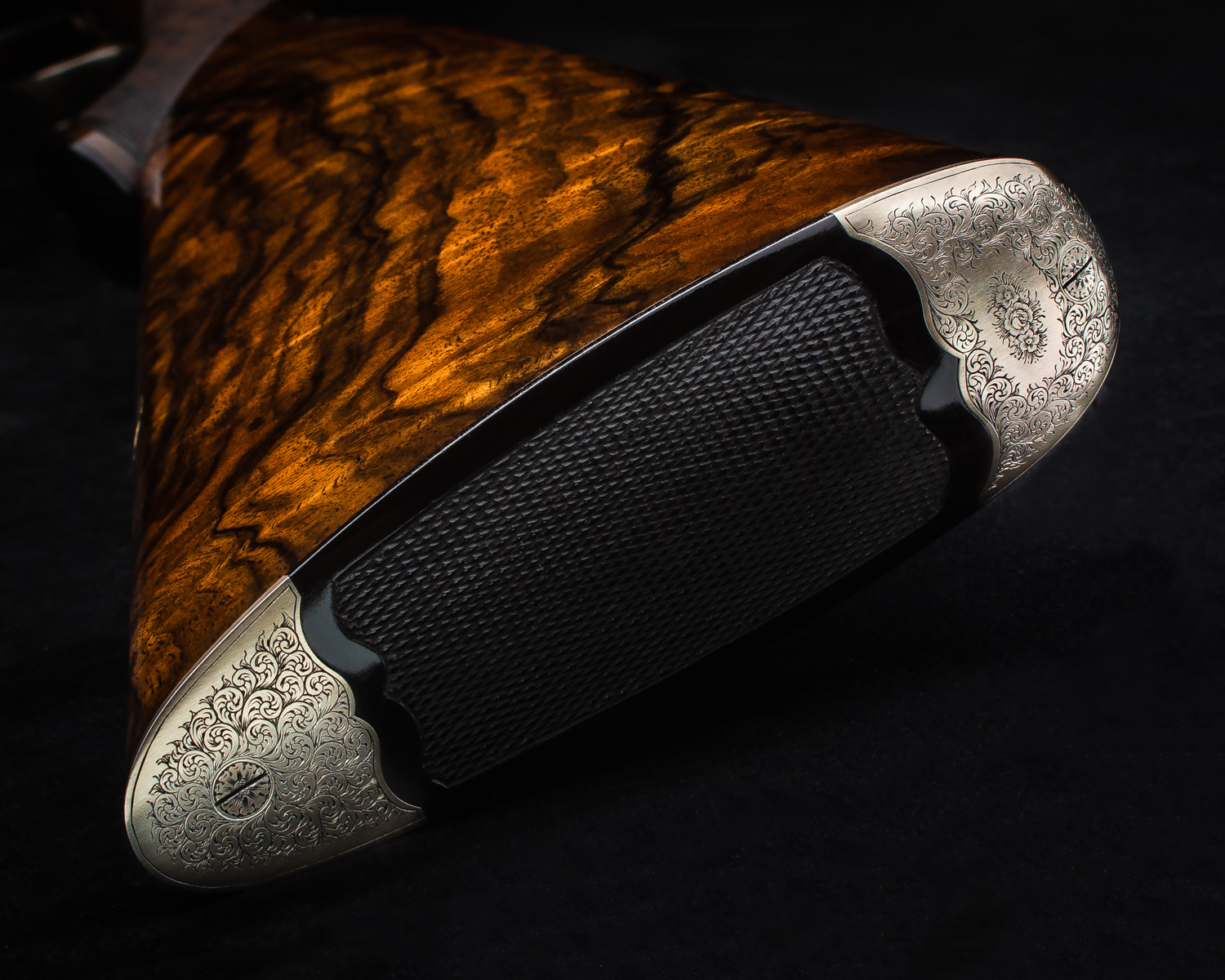 Heel & Plates with horn centre.