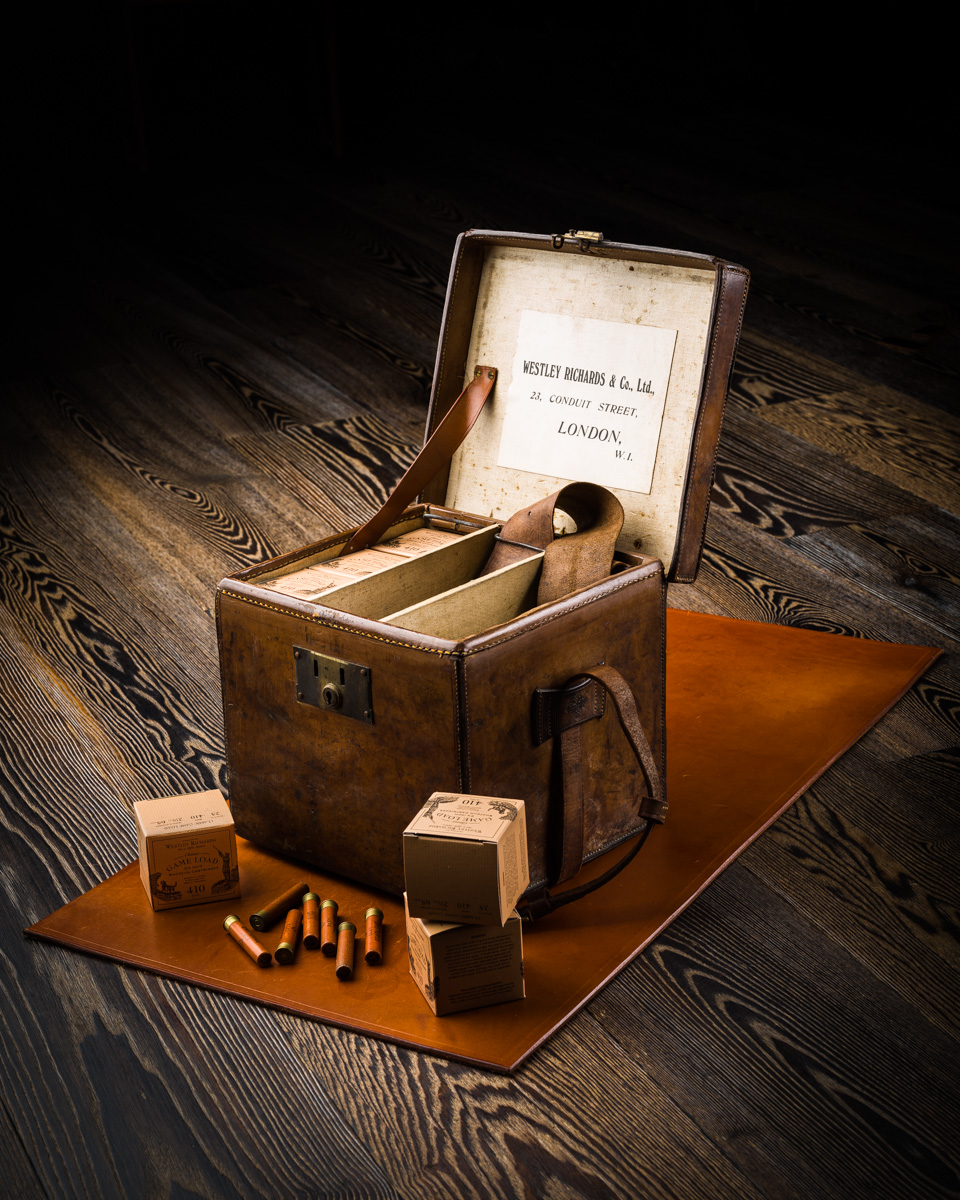 I think in all honesty, it would take of course any 2.5" cartridge in limited numbers but the fact that our old .410 boxes fit so perfectly makes me think it was made for this job.
Another little project for our case maker and leather shop!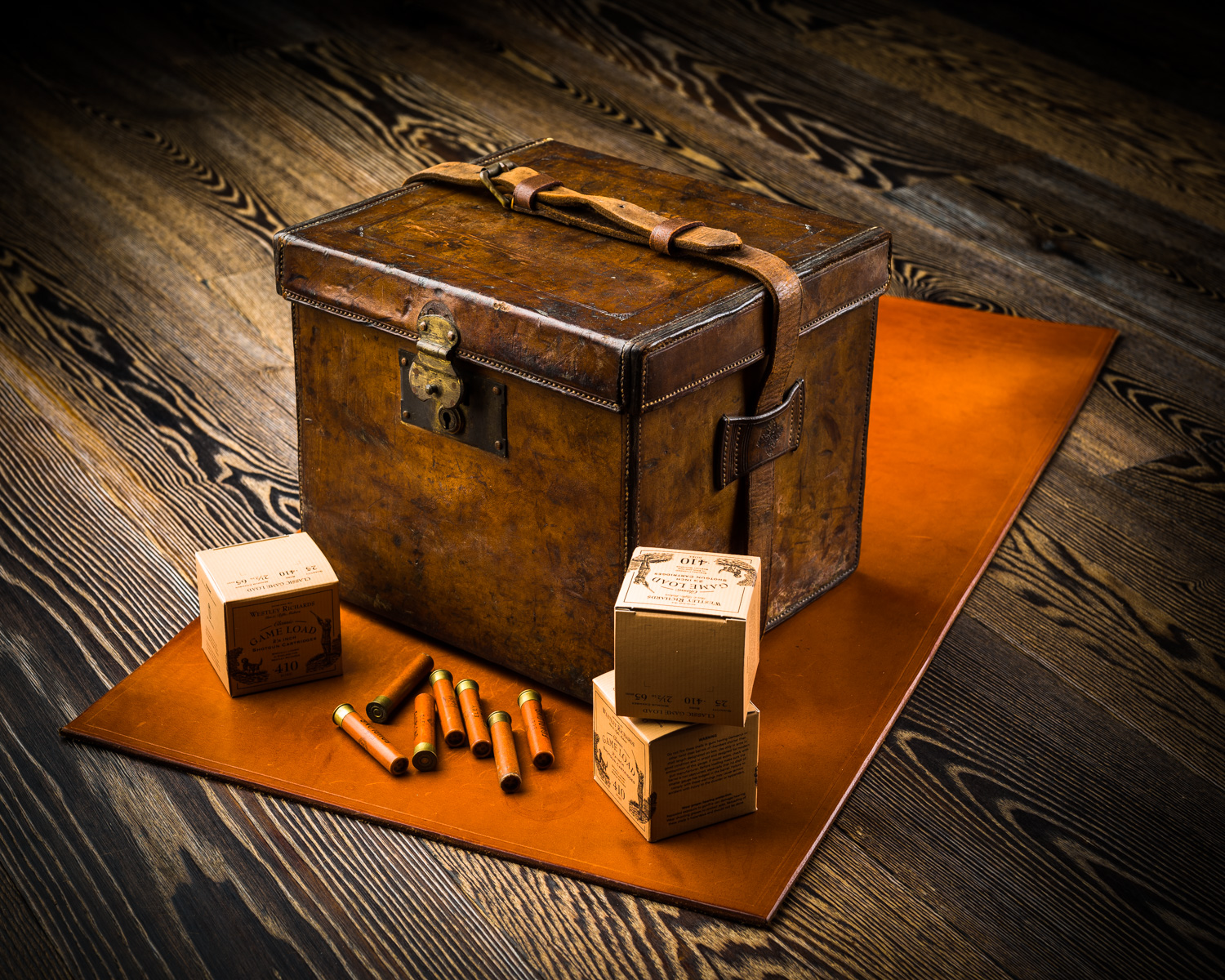 The cartridge magazine is photographed on the 'blotting pad' from my desk here, this is a piece of natural coloured leather which has aged over the last year, it starts life a very light colour and ages beautifully and I believe this is what the original case here would have been made from.
These thick leather desk pads can be made to any size required, with hand burnished edges, edging lines and branding they make a nice feature on any desk and gain character over the years as you spill your ink and of course your drink!