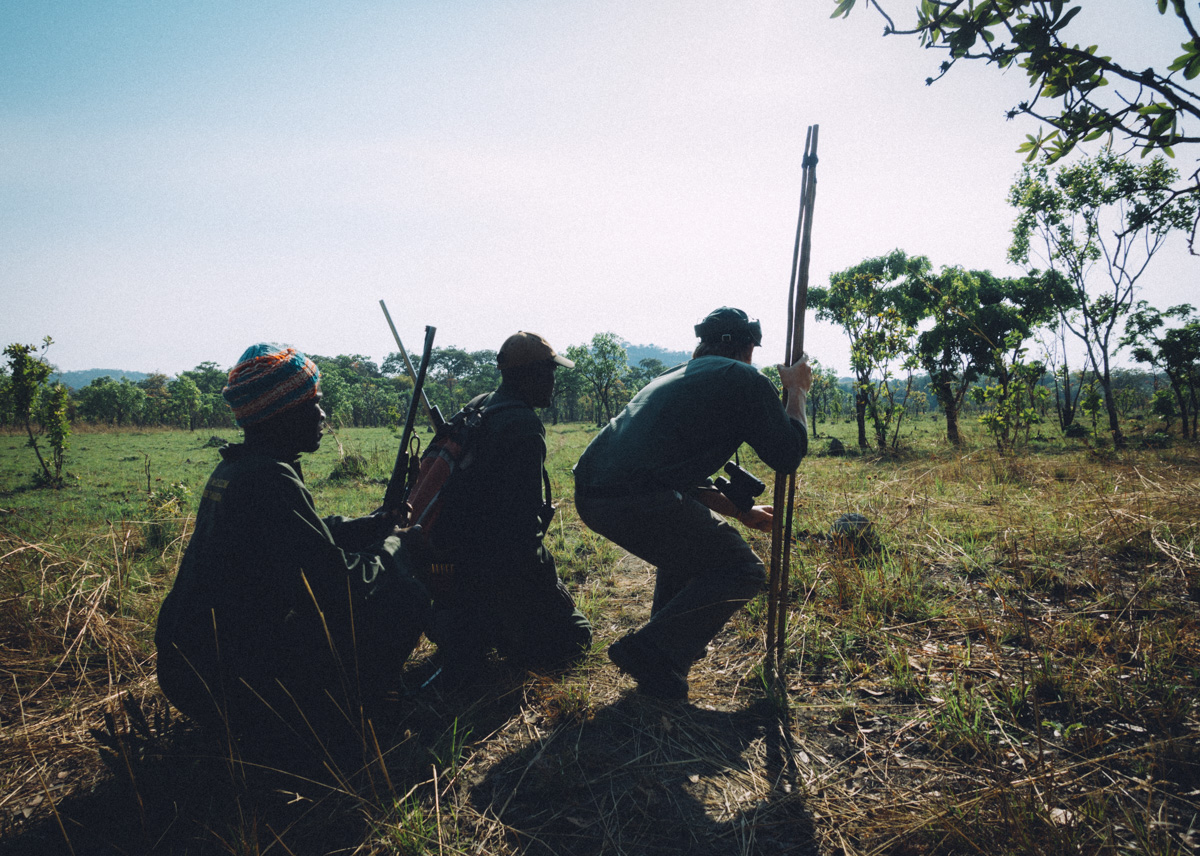 The primary mistake that we make is attempting to equip for the small percentage of opportunity that "might happen" as opposed to the ninety nine percent of chances that will be encountered. While seemingly illogical, this is common. What can we do to insure our success?
Nothing will benefit you more than practicing in varying positions at close range with a rimfire rifle or airgun. The impact of this practice cannot be overstated. Particularly, the airgun requires tops in fundamental technique to do well and these skills tend to stick to the brain.
Use a caliber appropriate for the largest animal hunted with a bullet of normal heavy weight i.e., .30's – 180 gr. / 220 gr., .33's – 250 gr. / 300 gr., .375 – 300gr., .40's 400 gr. – 410 gr. Again, there are some exceptions for every rule such as focusing only on one large species. These normal heavy for caliber bullets will let you take advantage of less than optimum opportunities within reasonable range with confidence. Reasonable range being a distance at which you can place a bullet in the proper spot, under the current conditions.
Utilize your chosen cartridge in a rifle of appropriate fit & weight for caliber. This rifle so configured will not hurt you and will give you a chance to make the shots required while growing your confidence. This basic approach will unclutter your mind with ballistic details and let you focus on what you set out to do in the beginning, hunt. This universally applies to doubles, bolt actions, and singles as well. Warning: Following this approach may eliminate any possible attempt at making excuses.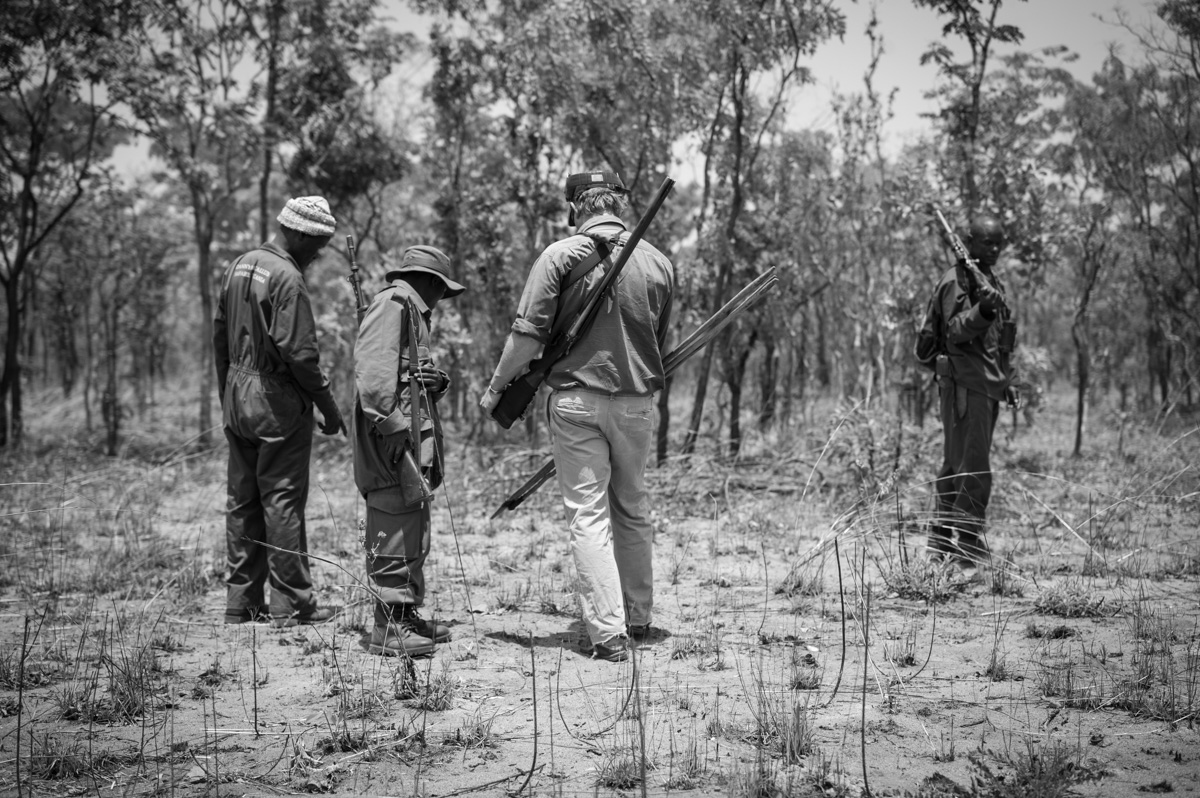 The skills of the hunter and trackers at work in the bush.
Putting travel, hunting, rifles, cartridges, bullets, optics, and the most precious commodity, 'time' aside, nothing will ever be a substitute for getting as close to the game as is possible. This is the essence of hunting and our obligation as ethical hunters.
Thank you to Garry for his contribution, one which I will enter into the pot to win the copy of our book "In Pursuit of the Best Gun" in the special, hand bound, limited to 50 edition.