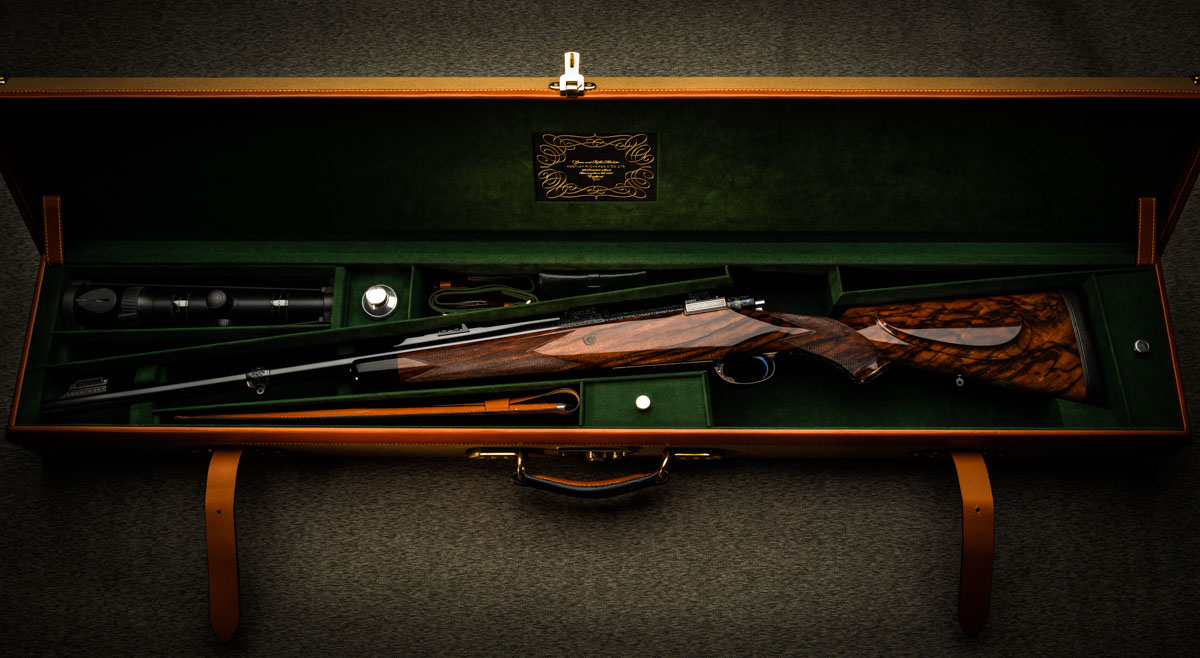 Long before I ever thought of working for Westley Richards, a good client of mine from my previous job was asking my opinion on some secondhand English made double rifles for sale at the time. I posed the question to him, that if he was willing to spend that kind of money on a secondhand rifle, why not consider ordering a new one?
My second comment was, "if you do decide to go that route, I would order a Westley Richards droplock".
I then introduced my friend to Simon and Trigger and the results of those conversations produced the Modele De Luxe .500 3" NE Hand Detachable rifle Trigger wrote about in a blog from September of 2018.
Fast forward a few years later, when I was actually working for Westley Richards, I took an order from the same client for this Modele De Luxe Bolt Action chambered in the venerable .416 Rigby to pair with the double rifle.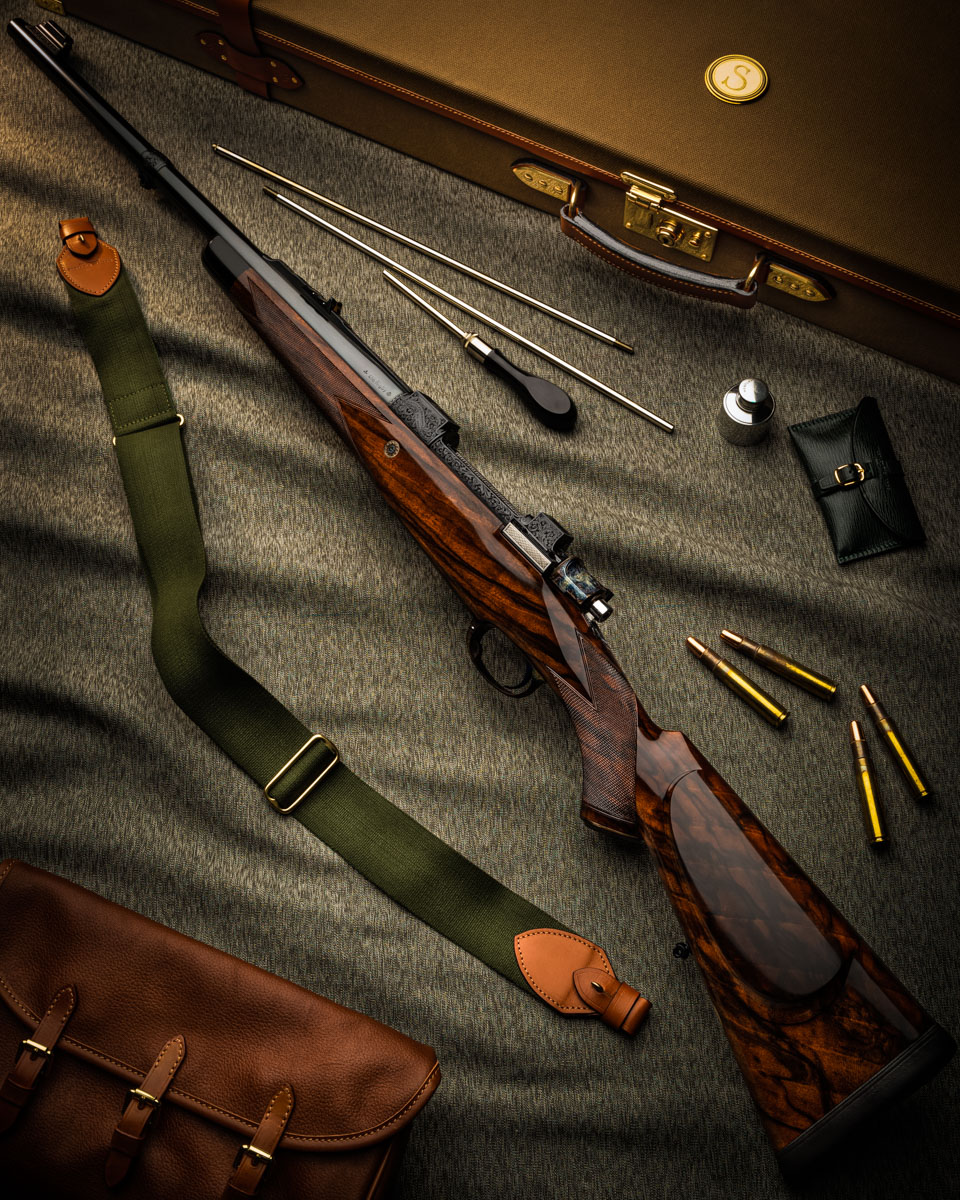 Super deluxe walnut stock complements the engraving on the metal and is highlighted by the high gloss hand rubbed oil finish.
Built as a companion rifle to the droplock in .500 3" NE, this .416 bore bolt action was engraved by the same hand that did the incredible work on the double rifle. Covered in the same deluxe bold scroll, the bolt action also features a color hardened floor plate with a brushed game scene.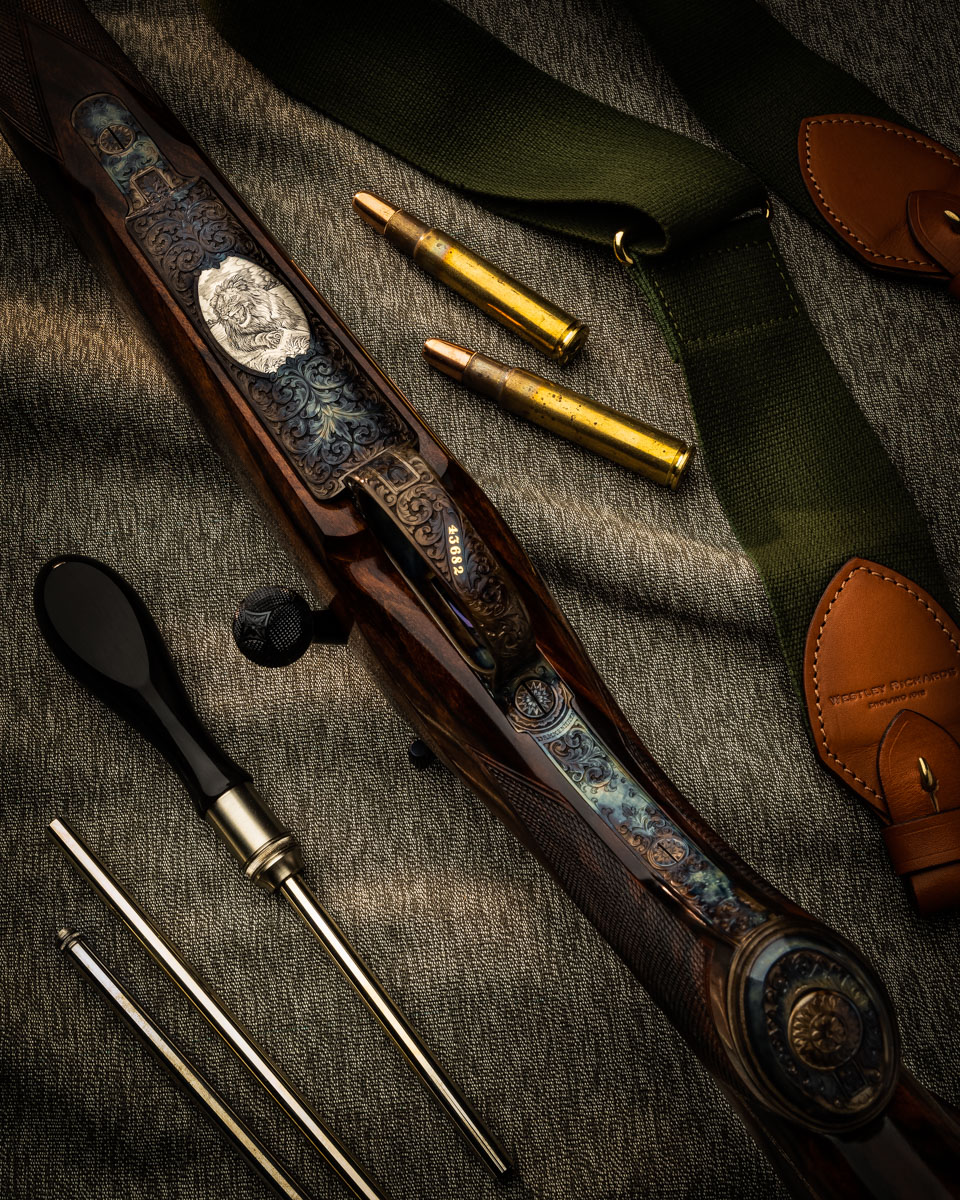 Just as on the double rifle, the game scene on the bolt action depicts a similar drama unfolding. Brushing the colors away on the game scene vignettes highlights the highly detailed engraving while still maintaining the beauty of the case colors in which the bold scroll shows up in nicely. A nice touch and one more way a bespoke rifle is tailored to the customer's preferences.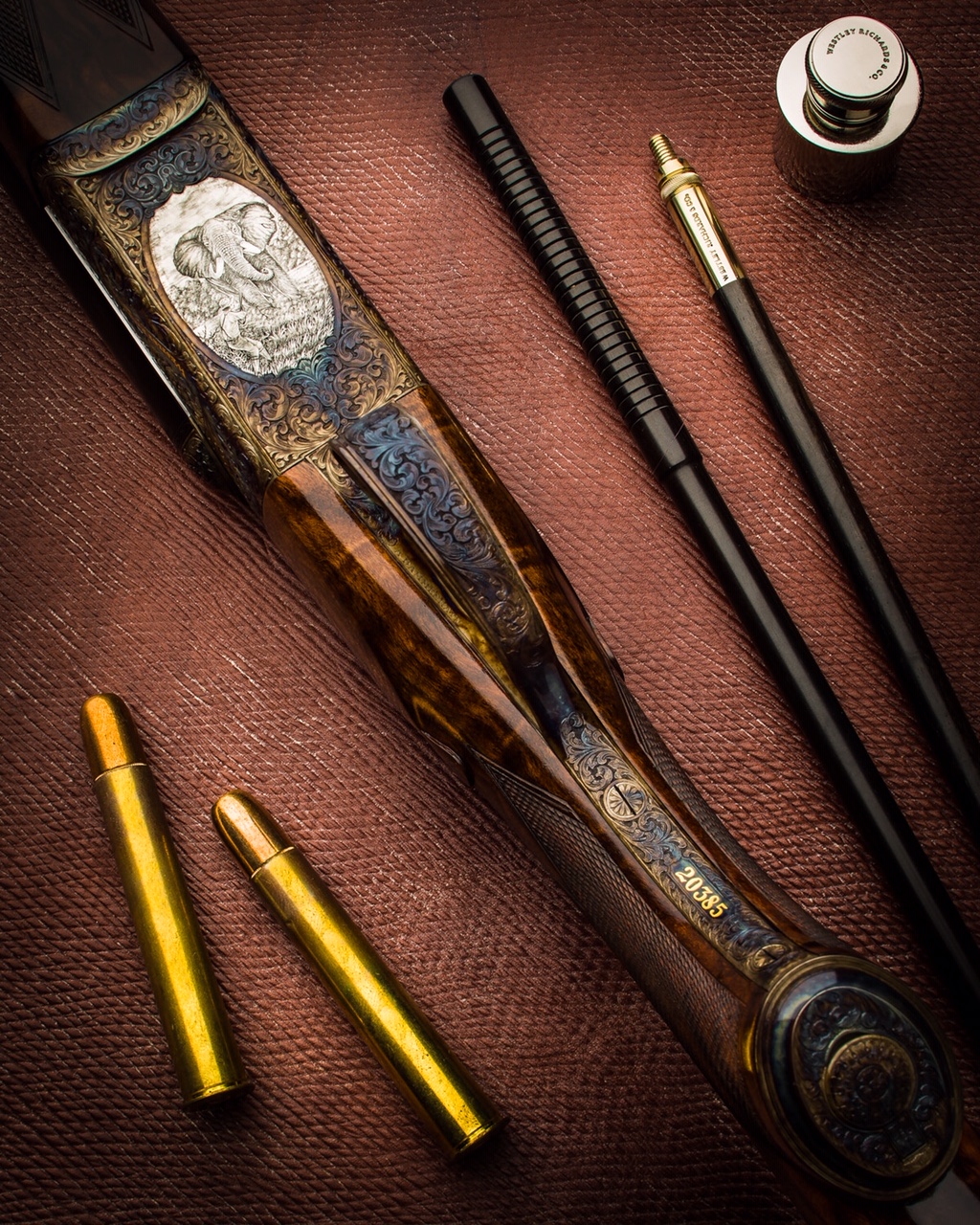 The brushed game scene vignettes highlight the high level of detail in the engraving on both rifles.
As has become standard for Westley Richards, the rifle is stocked in a stunning piece of walnut in the modern Westley Richards shape with an ebony forend tip, traditionally shaped cheekpiece and leather covered pad.
Other features include, quick detachable scope mounts, Westley's pattern quarter rib with one standing Express sight and two folding leaves and our patent foresight.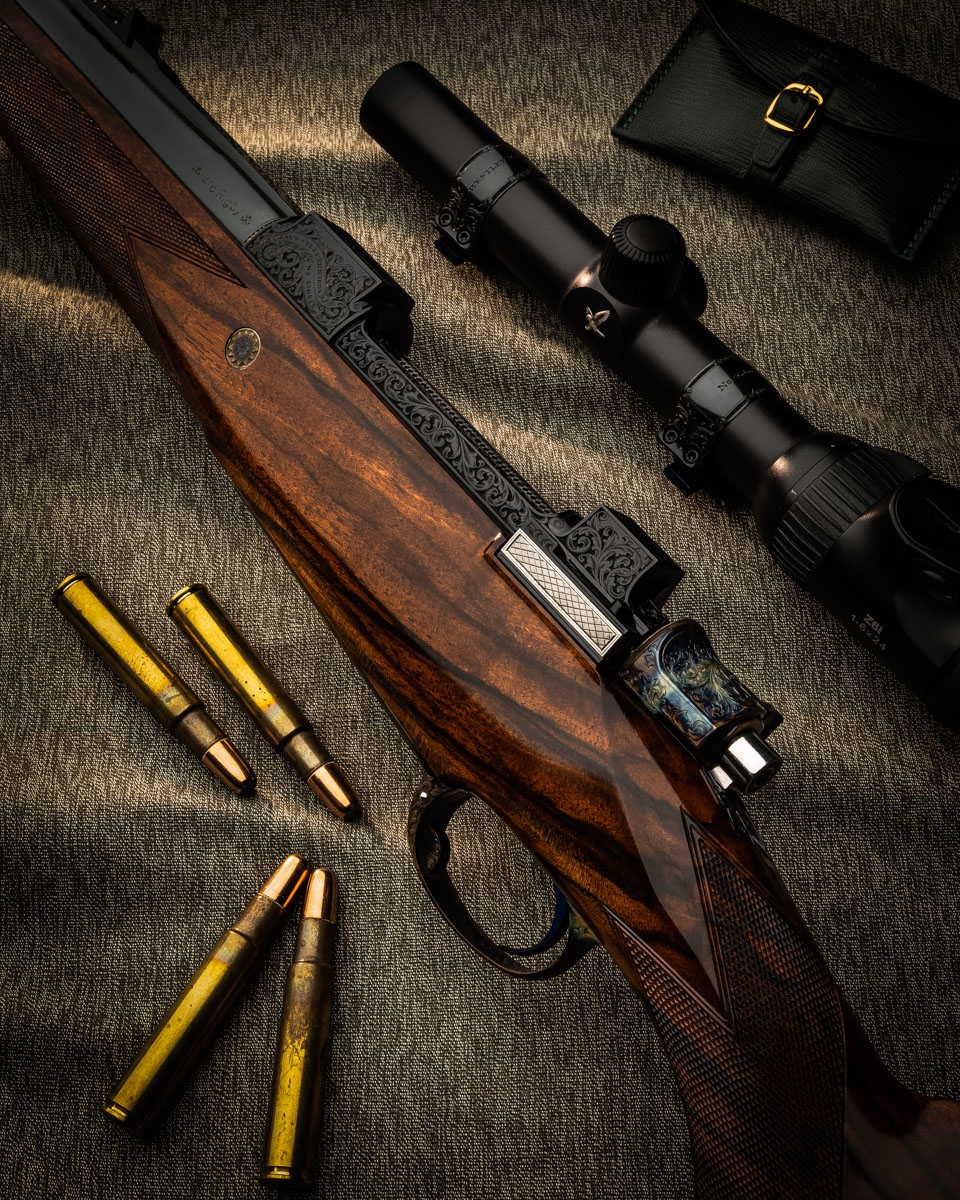 Quick detachable mounts and WR quarter rib with standing Express sight and two folding leaves.
Despite the embellishments on both rifles, the client certainly intends to hunt with them and we look forward to hearing the stories that these rifles will surely be a part of.