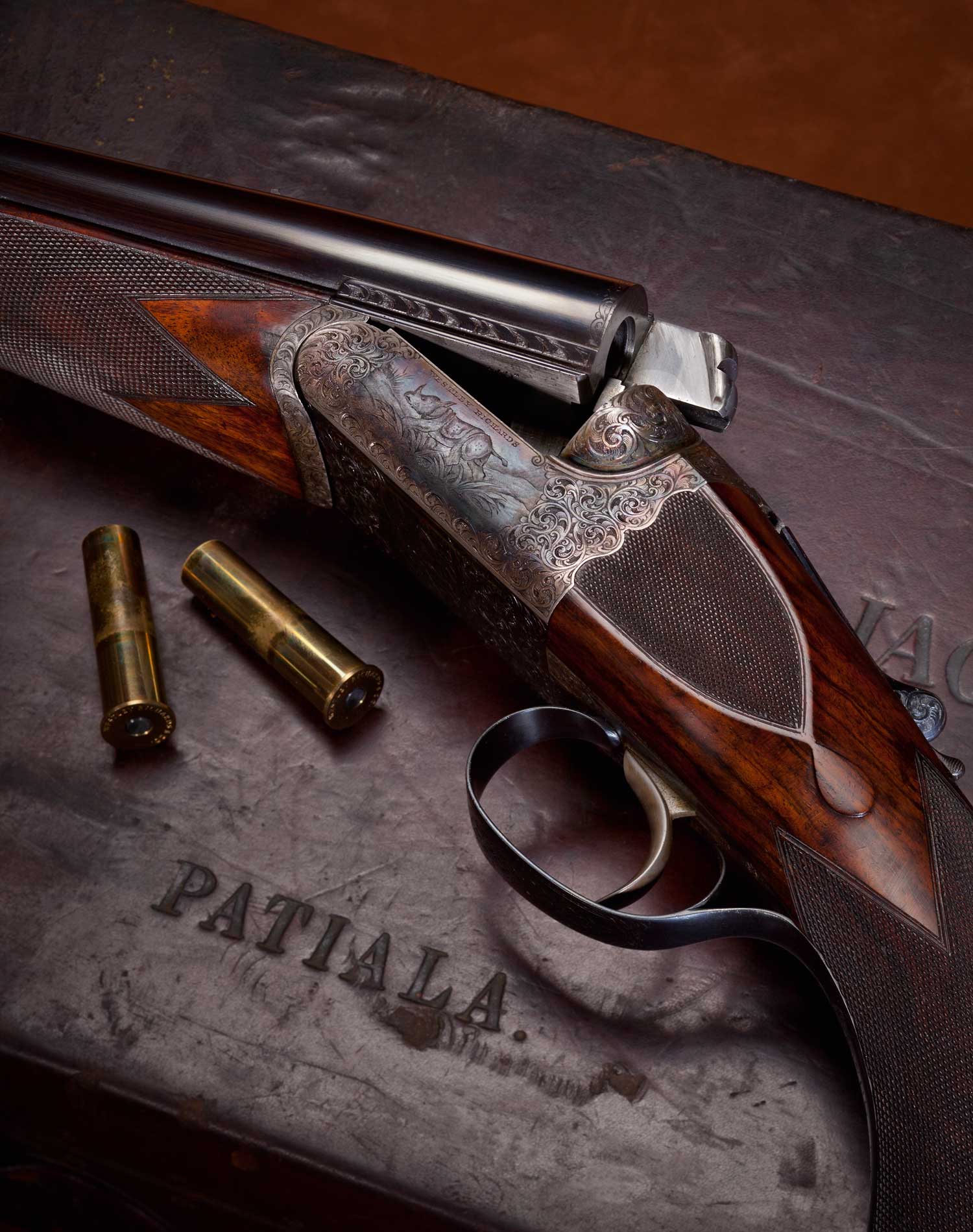 Westley Richards .476 Detachable Lock Double Rifle Made 1929 
There is one double rifle I have expended a huge amount of energy attempting to 'buy back' during the last 20 years. One which I sold and wished I never had, it was a keeper and should have been kept, but perhaps I could say that about a lot of rifles which have passed through our hands.
I actually could never have kept it as I only just managed to buy it. George Caswell had the rifle for sale at Safari Club many years ago, I think it was in Las Vegas during the early years of the show. He in turn had it on the arm from Hank Williams Jr, whom I wish, as we were making him new rifles at the time, had offered it to us! The rifle was priced at $45,000 and George wasn't going to budge an inch on this, he could no doubt see the spark in my eyes! It was a huge amount of money at that time for one of our doubles! So in an effort not to loose track of the rifle, I managed very quickly to convince ("you will never see another one like it")  one of my customers it was essential for him to buy it and he luckily did. So I still know where the rifle is carefully looked after but each time I try and get it back I am told "I will never see another one like it, so why would I sell it"!
The rifle in question is a single trigger, detachable lock .476 in beautiful original condition. Made in 1929 and with the very unusual (for our rifles) scroll back action it is one of only 39 double rifles we ever made in this calibre and the only one with this action type.
Having given up on ever getting the rifle back, on my last visit to its current home I took many photographs and many measurements. The rifle has since formed the basis of our Bicentennial  series of 12 double rifles each having the scroll back design and rounded body of this original version.