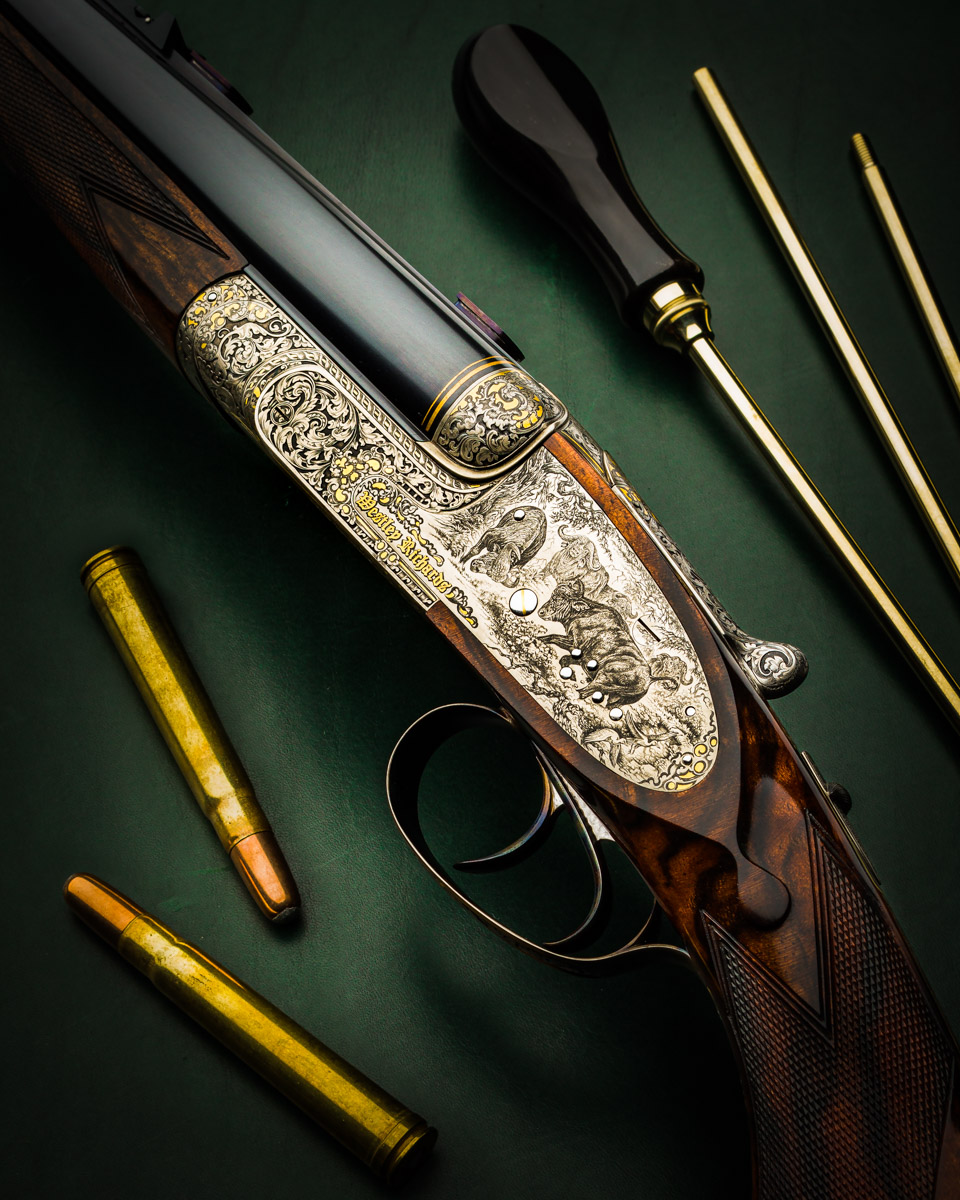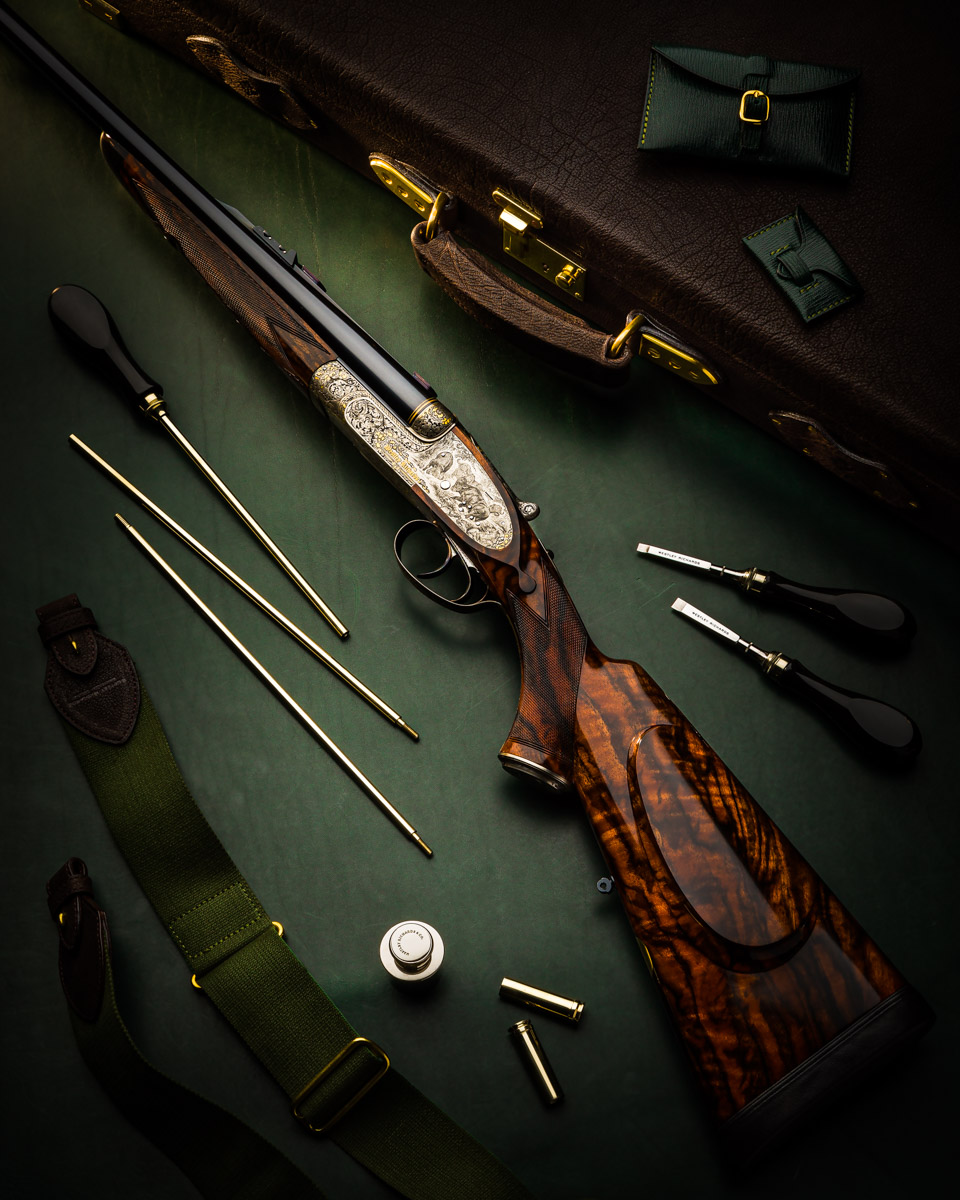 Richly coloured exhibition wood once again sets Westley Richards apart.
This rifle pays homage to three of the famed 'Big 5' and it is only now that the rifle has been hardened, brushed and lacquered that all the detail really stands out. The darkened cut away back ground contrasts wonderfully with the elaborate scroll, motifs, gold work and finely depicted game scenes. The scenes were intended to be more animated with fighting bull elephant and buffalo on the respective lock plates.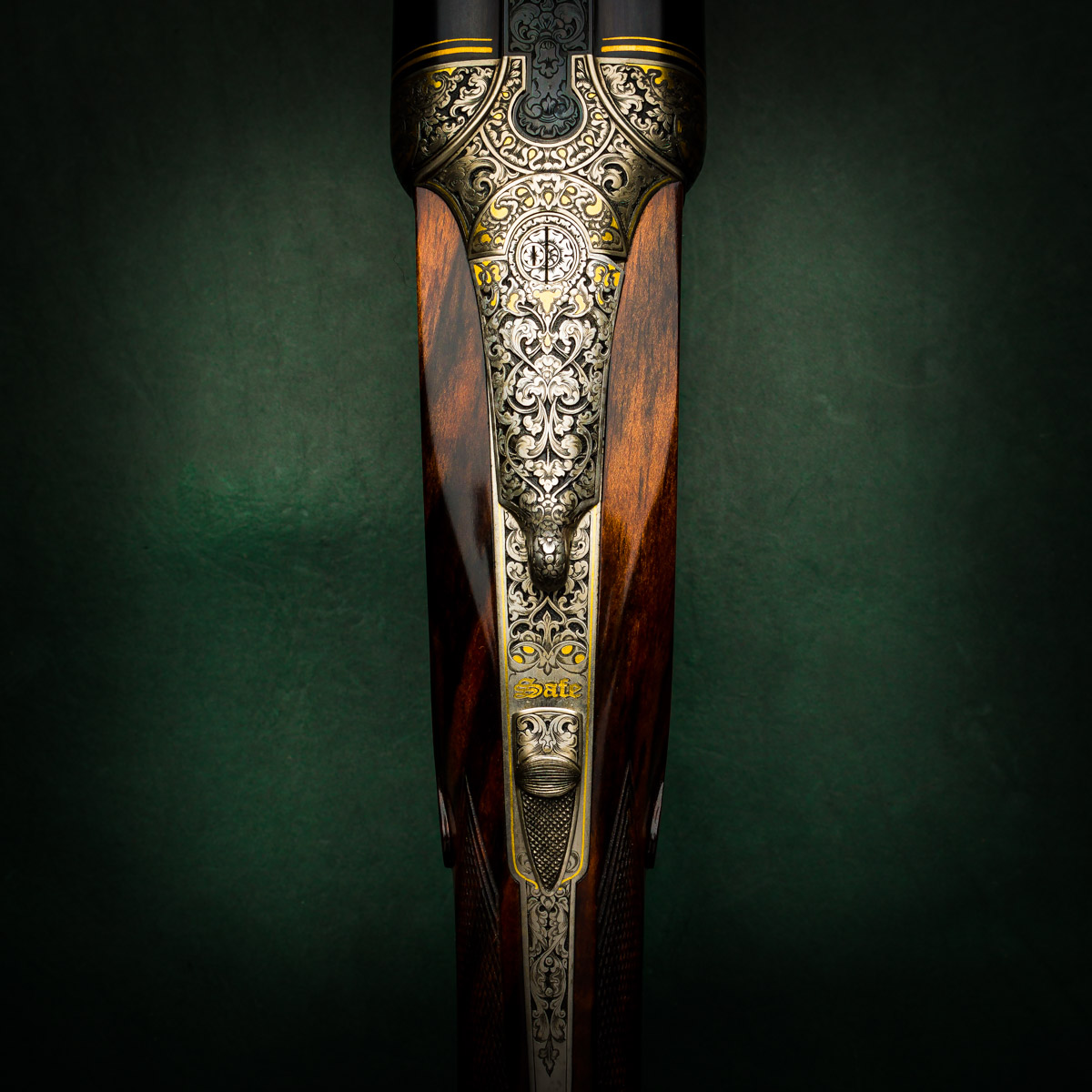 Westley Richards unique model 'C' dolls head fastener with wide pivoting snap action lever work makes a great area to elaborate and embellish.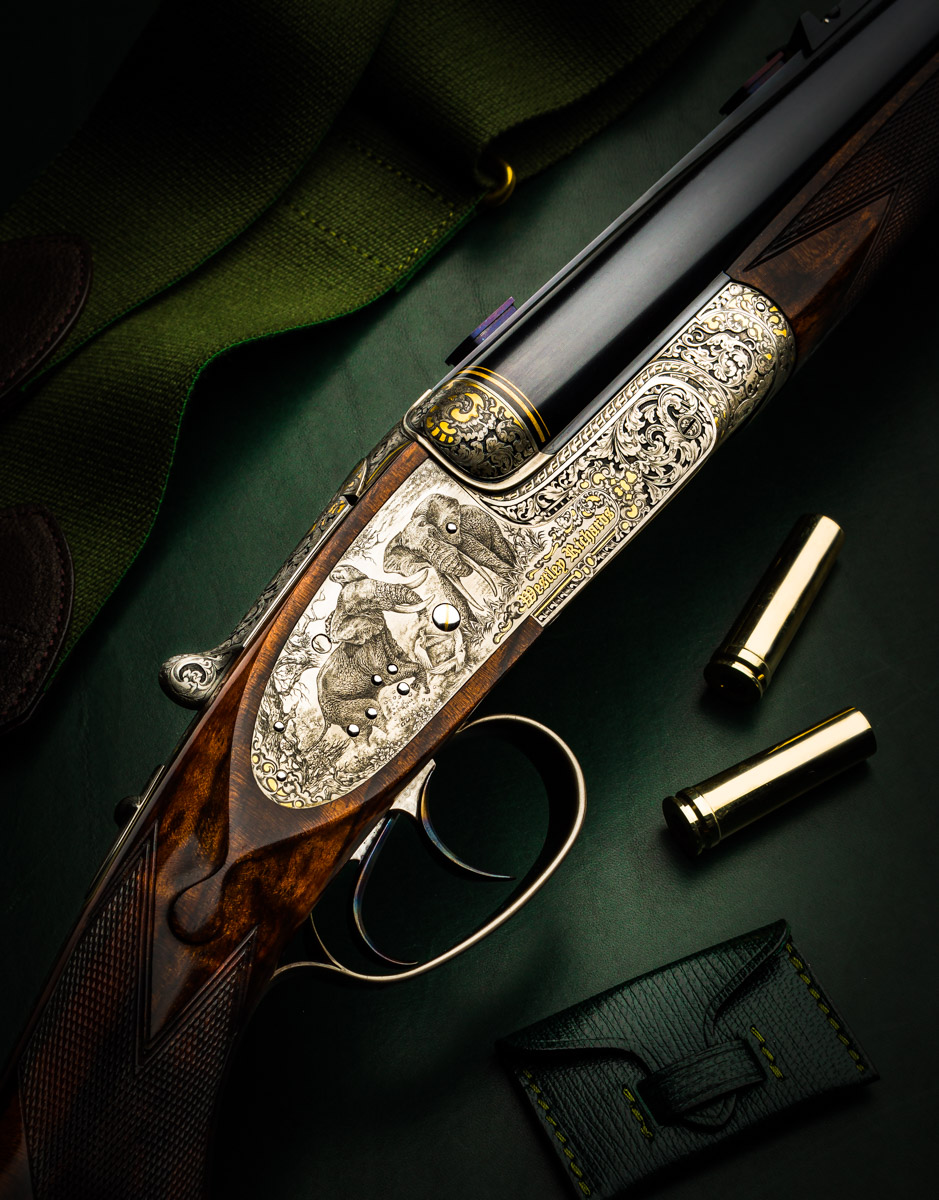 Fighting bull elephants in clouds of dust with cattle egrets highlight the right hand lock.
Built in Hollands iconic .375 belted magnum cartridge this calibre remains to this day a firm favourite on safari and we continue to build both magazine and double rifles in this calibre. The addition of quick detachable scope mounts and a Swarovski Z6I scope not only adds versatility to this rifle but also helps those whose eyes are not quite as sharp as they used to be!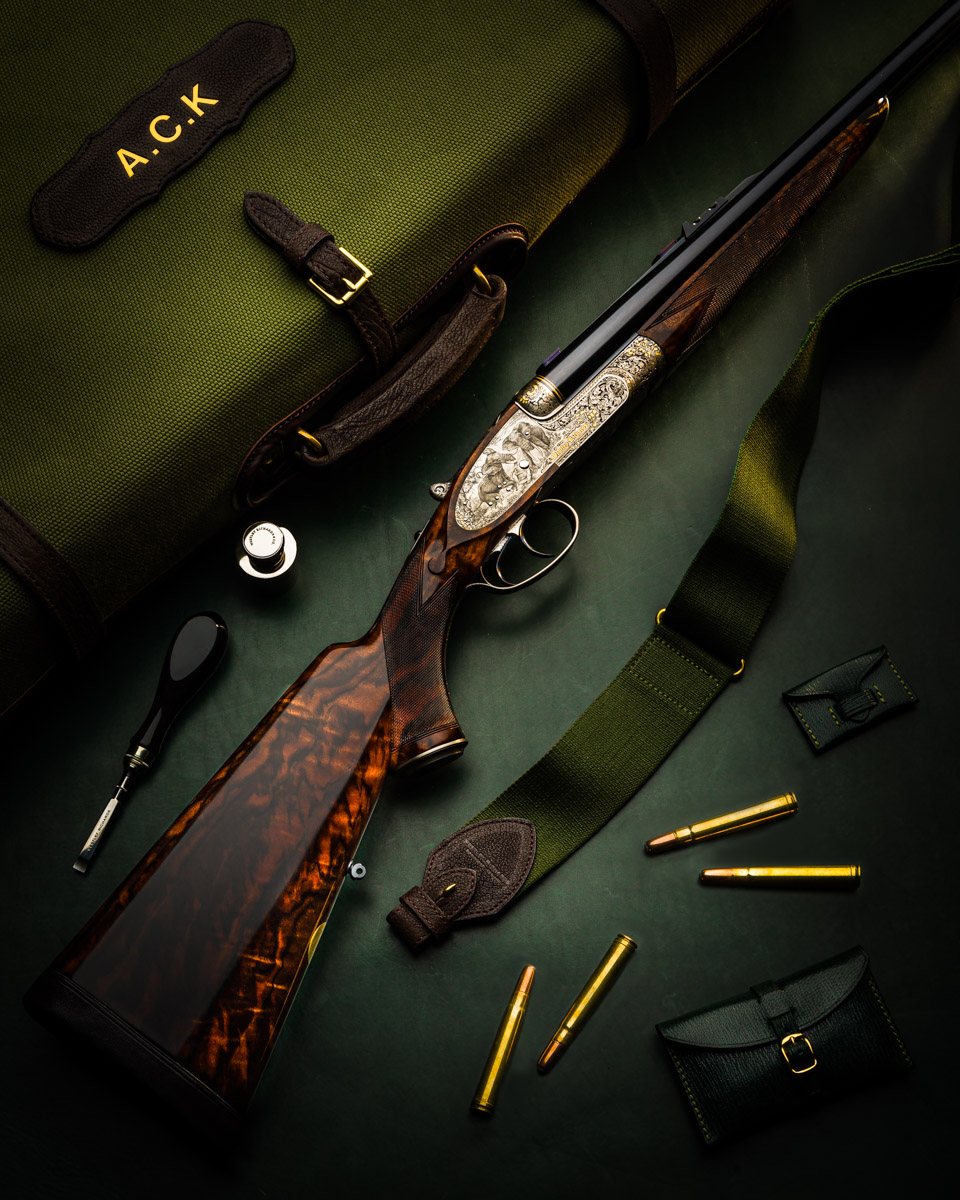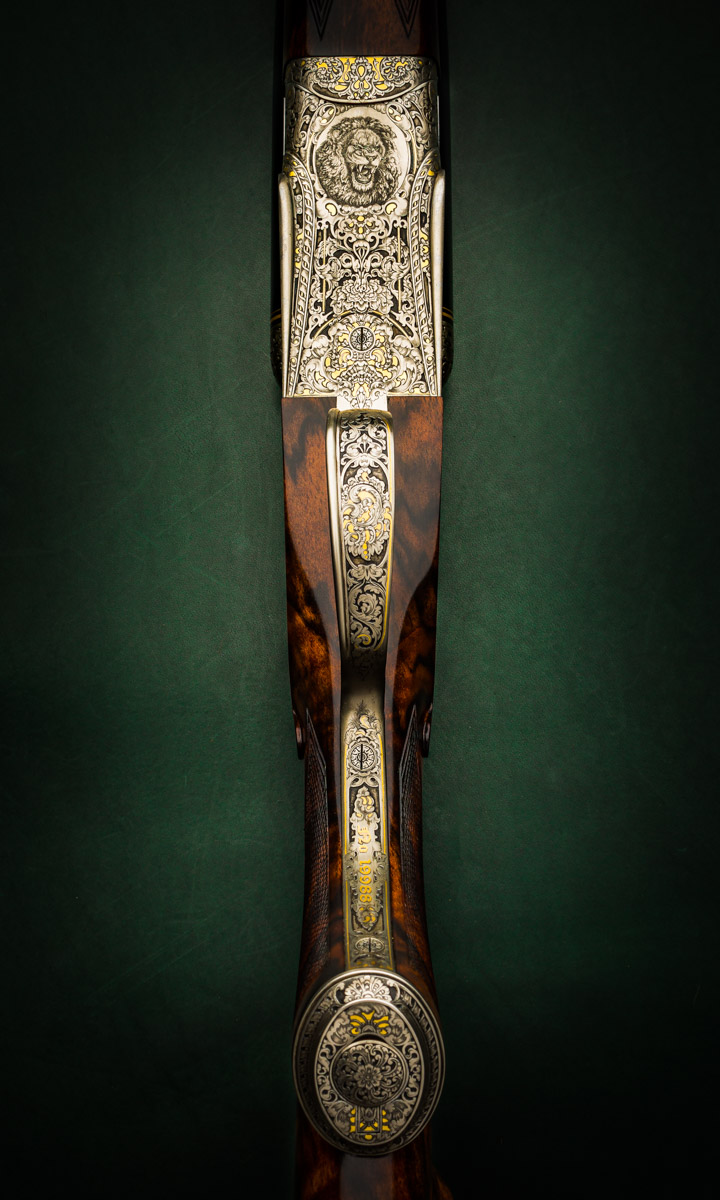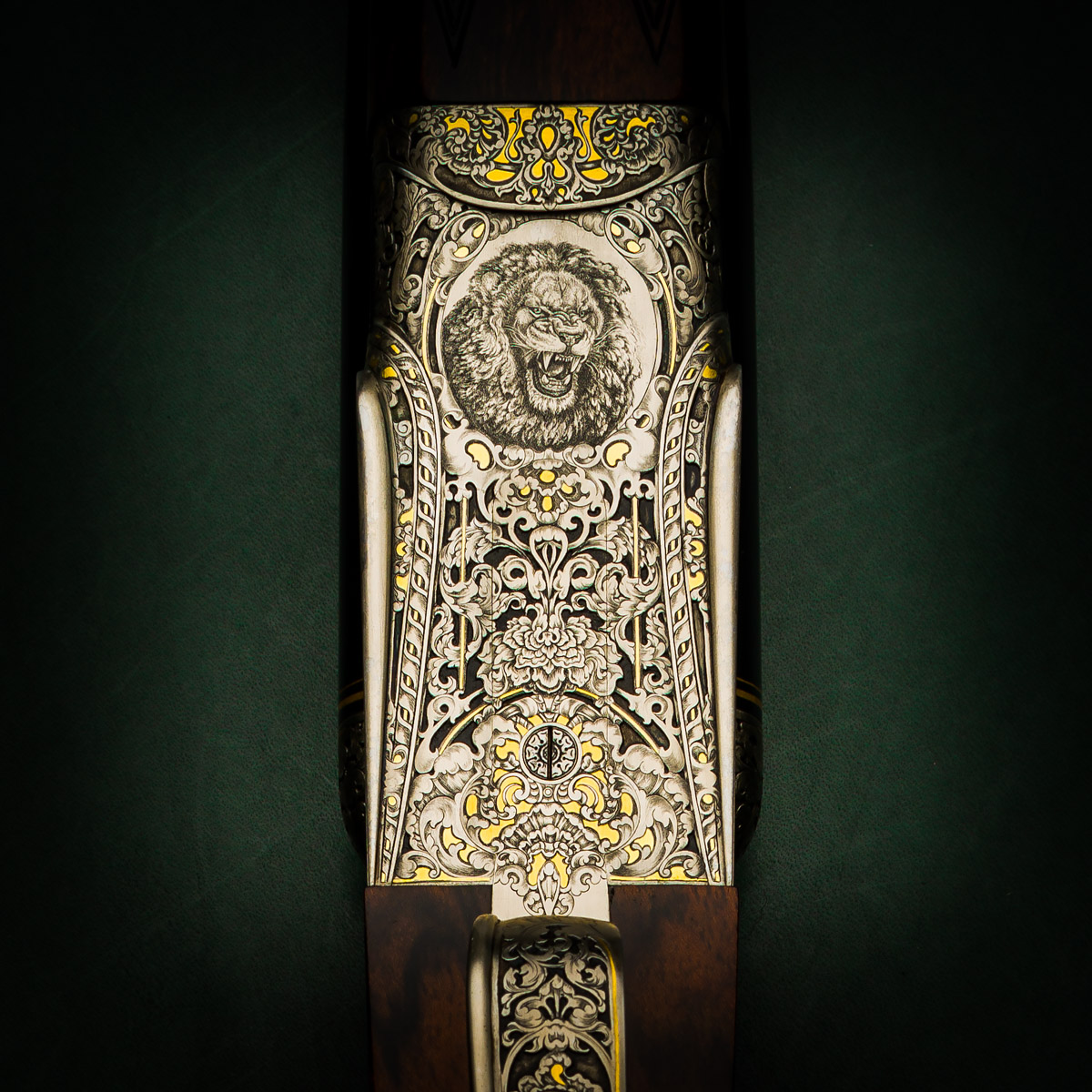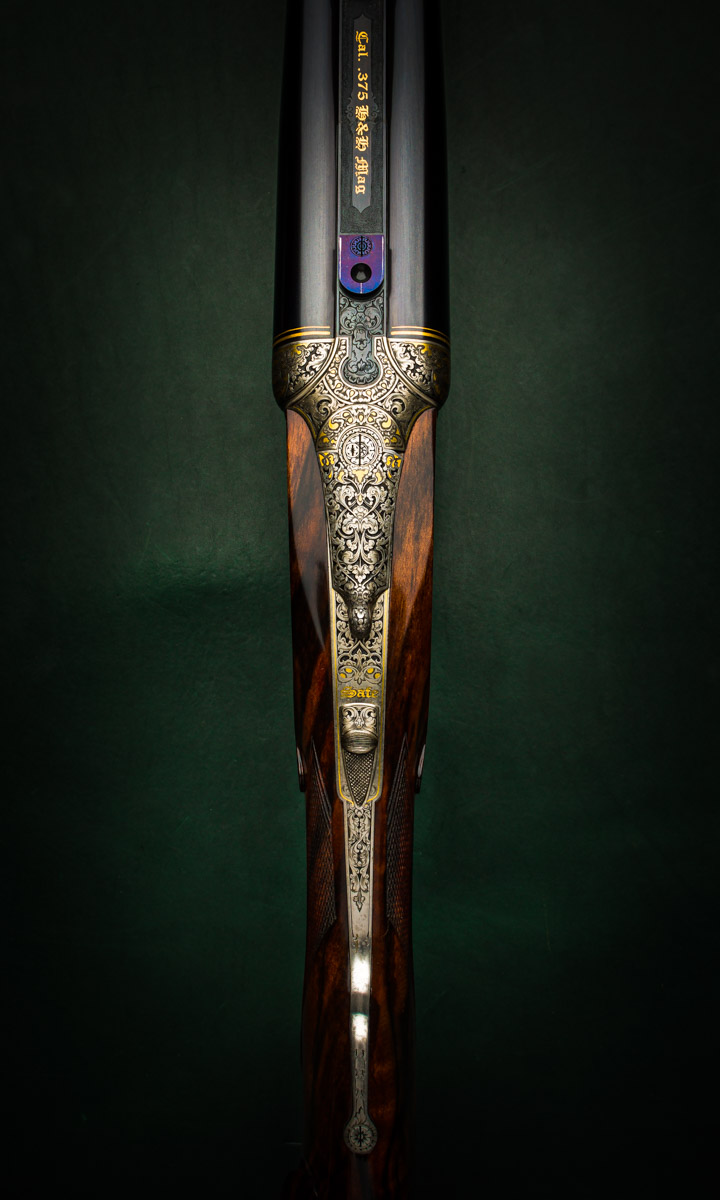 Now brushed the detail in the engraving is even more spectacular. Such detailed work is time consuming but certainly worth all of the effort when finally finished.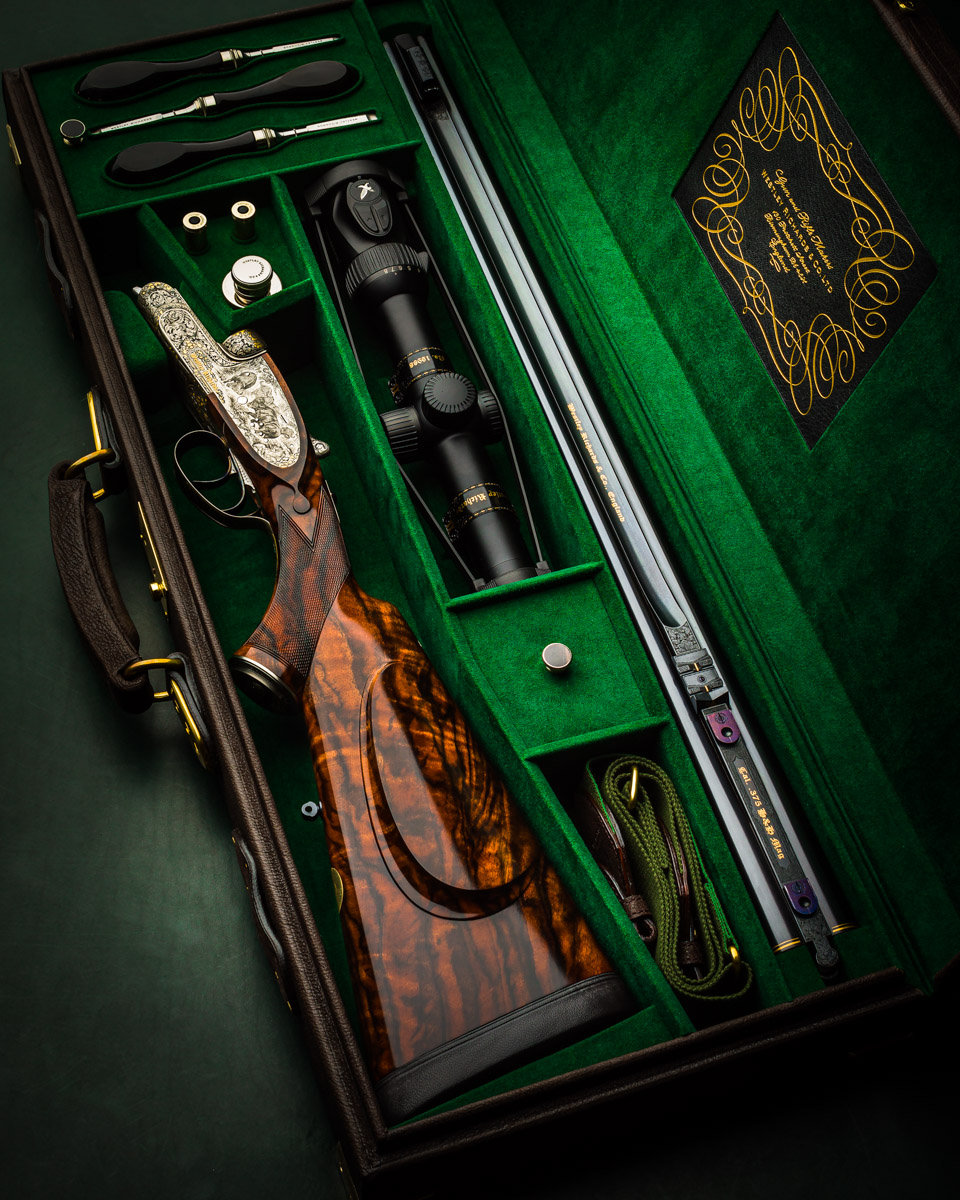 Complete in a buffalo hide lightweight leather case with a classic complement of horn handled tools the final package is simple yet stunning!