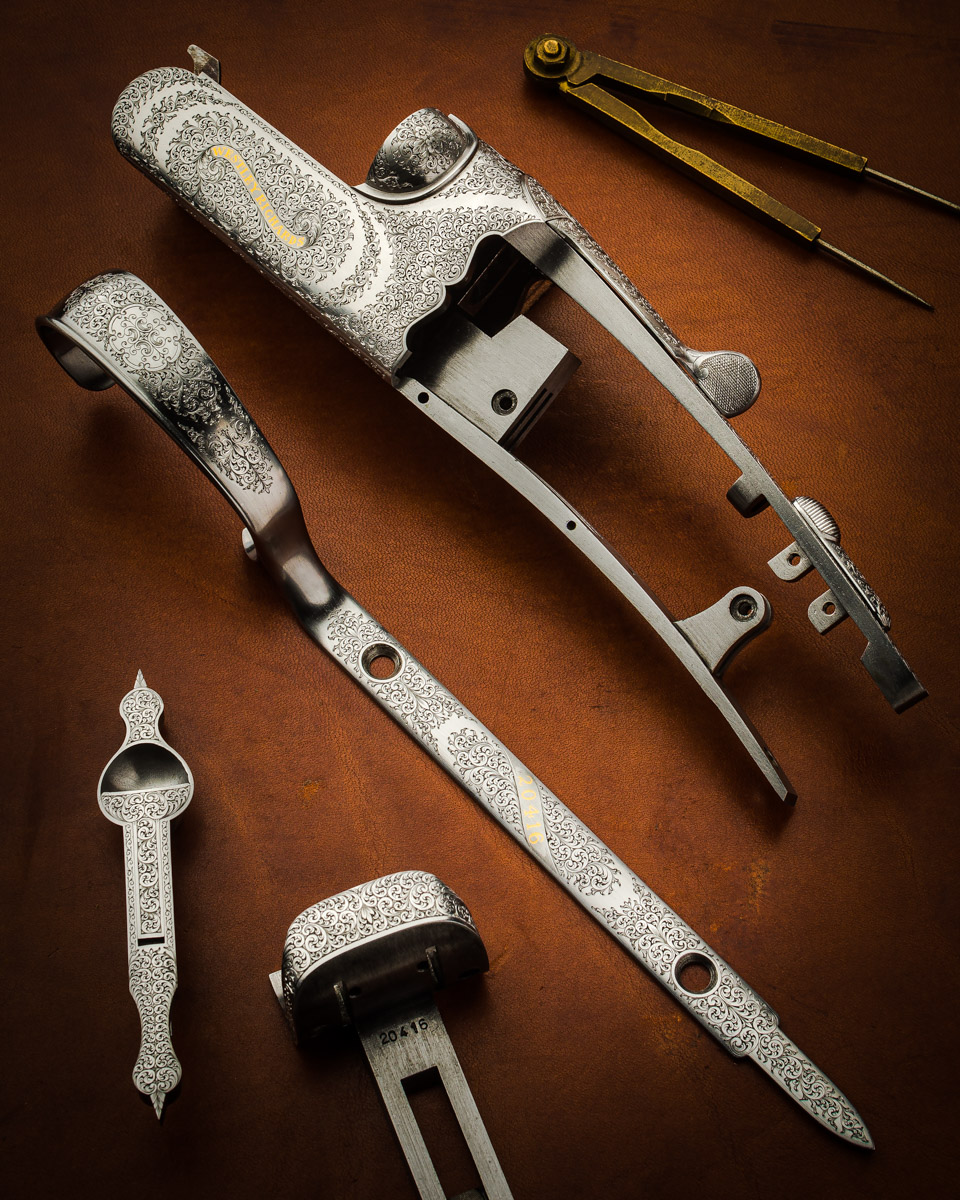 Westley Richards traditional house scroll can trace its ancestry back to the earliest guns produced by the company. Guns of the muzzle loading era were ruled by the larger 12, 14 and 16 bore hence engraving designs were bolder with large scrolls to provide more coverage and suit the tastes of the time. With the advent of the Anson & Deeley boxlock gun design of 1875 Westley Richards 'house' engravers had the final canvas on which to perfect the companies own scroll design, one that remains the standard for the guns and rifles built today.
Interestingly, small bore guns built on scaled action frames were often the tool for boys and consequently lacked any real engraving, more often the only form of engraving was the Westley Richards name simply adorning the action sides.
Fast forward to the re-introduction of the droplock .410 in 1989 and you'll note that one of the first guns produced from the original batch of six was engraved by the renowned Brown brothers (Paul & Alan) with a beautiful bouquet (rose) and fine scroll design. Whilst game scenes also featured on this gun, the small scroll design really lifted this little gun into a new light.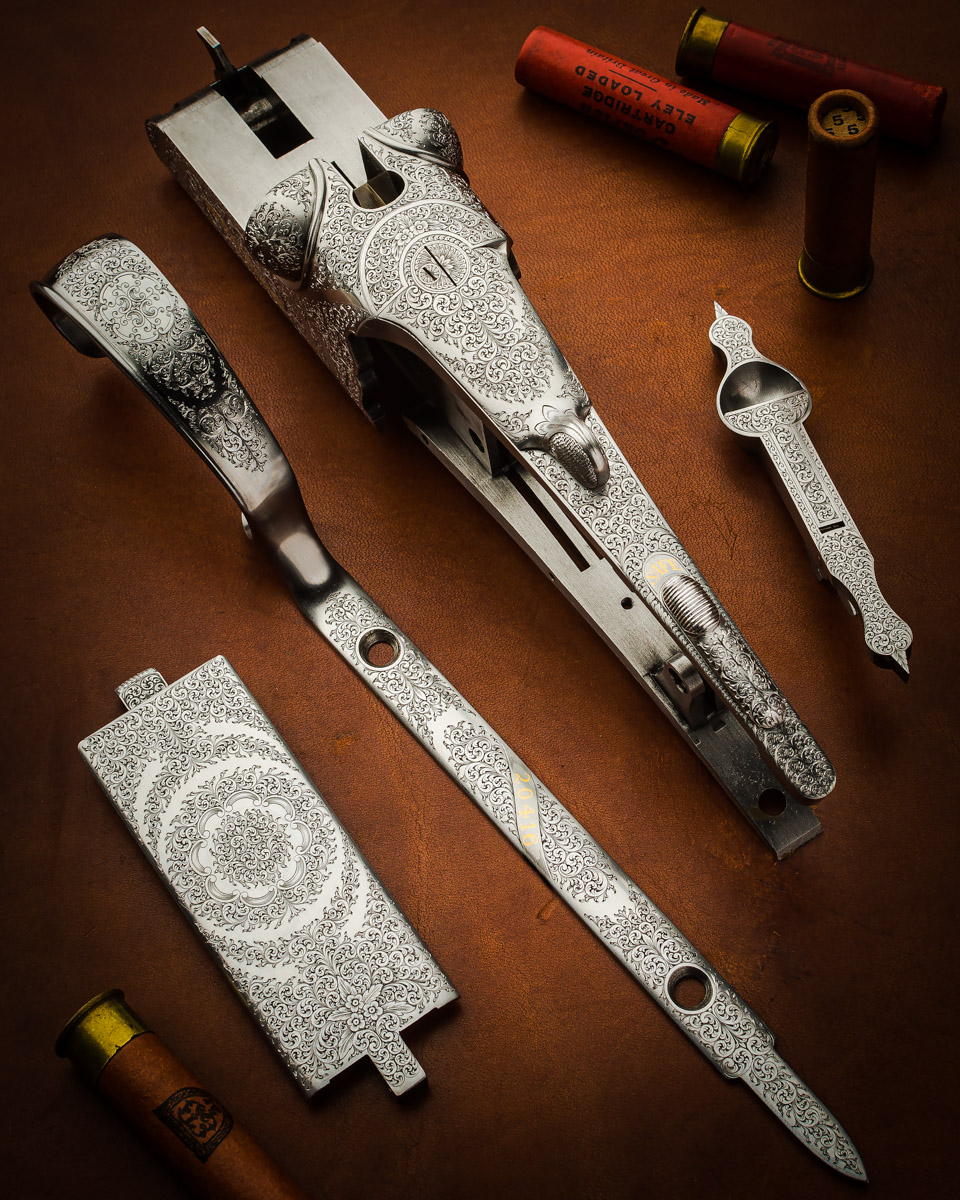 Over the last couple of years, several of these modern droplock incarnations have been handed around various engravers each of whom has given their own unique twist on this beautiful design. The images which illustrate this blog shows one of the latest which you really must see in the hand to truly appreciate. Whilst it is a given that the gun is small, the delicate nature of the scroll design really does complete the refined scale of this gun.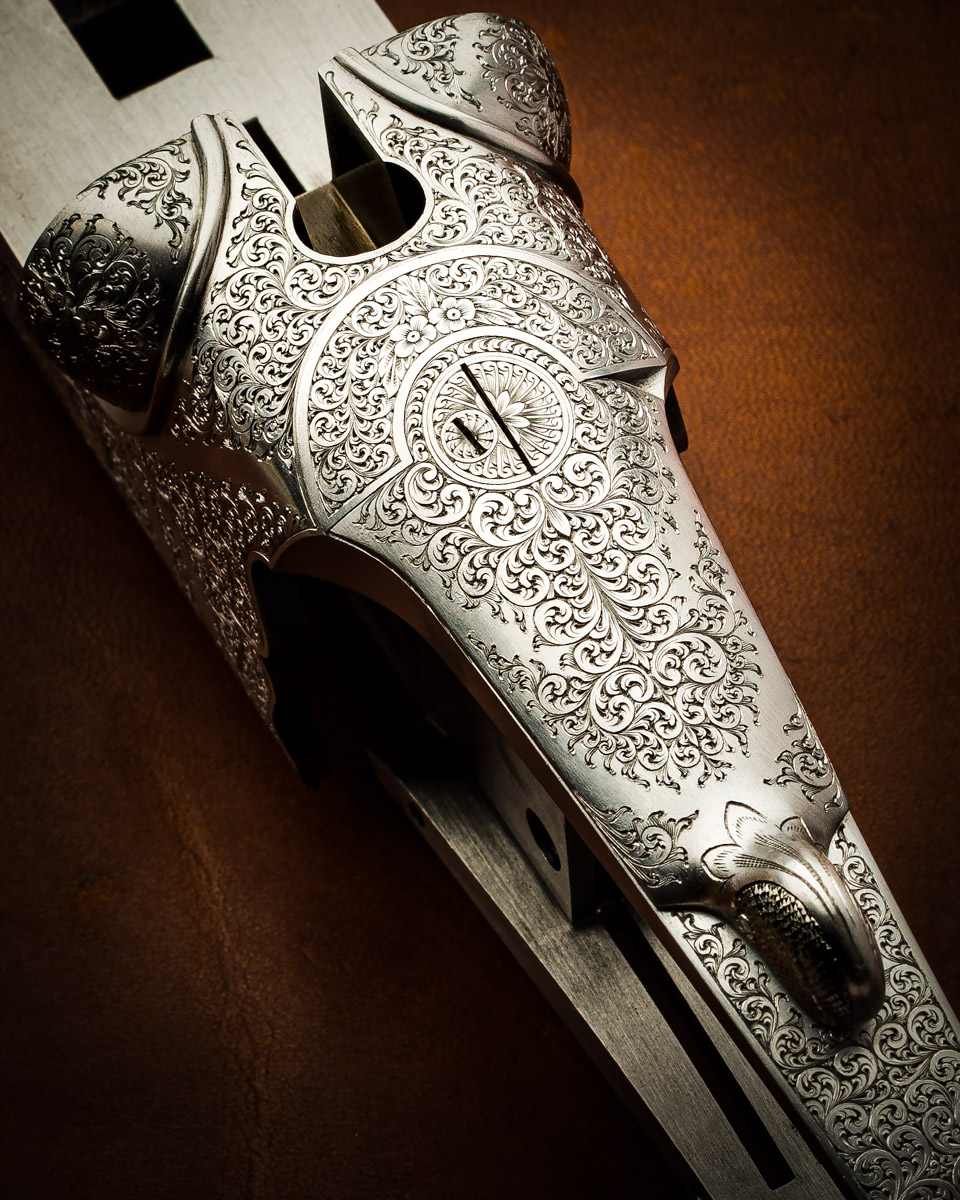 The Westley Richards patent top lever makes a great canvas for the delicate scroll.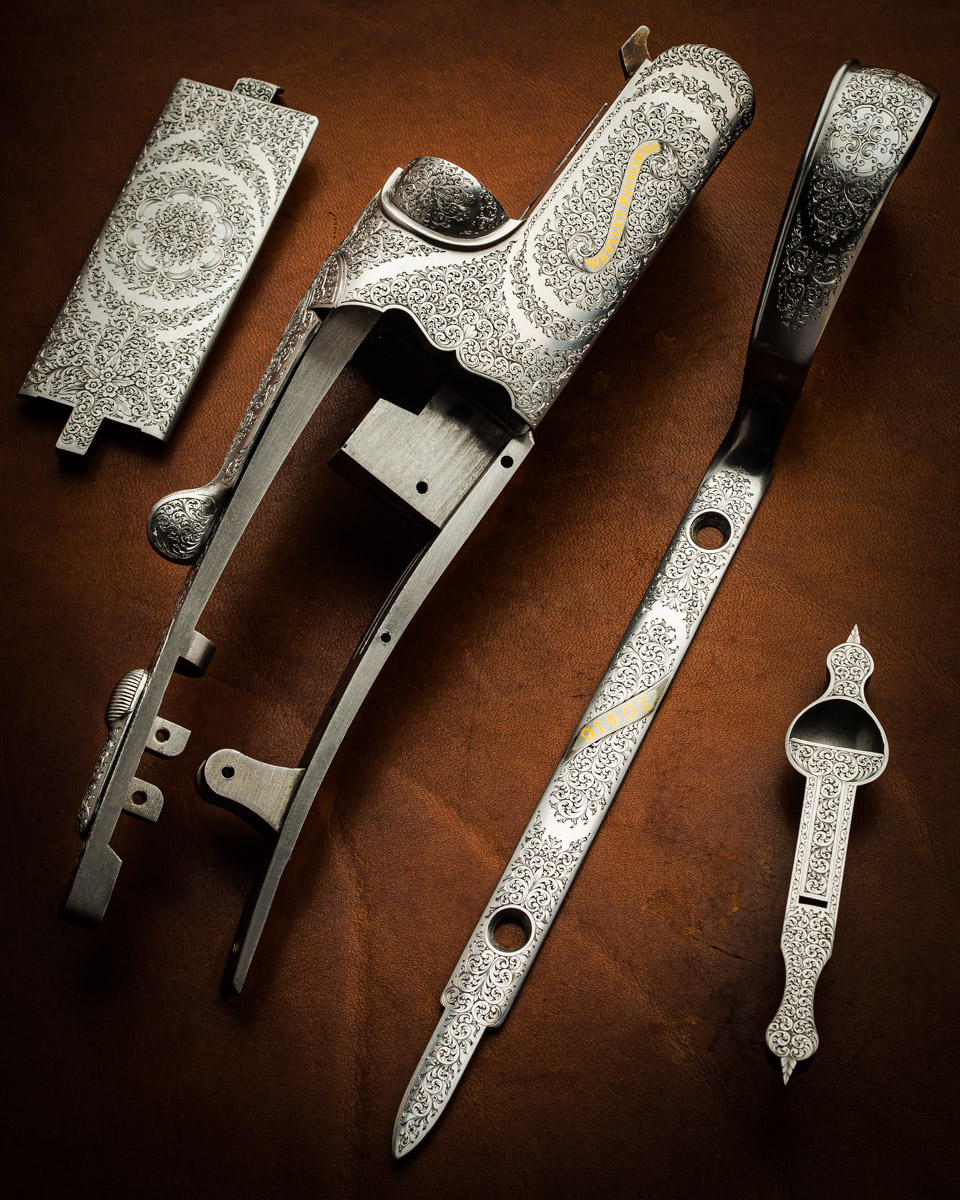 The 'scroll back' of the action creates a natural starting point from which the scroll can emerge and flow.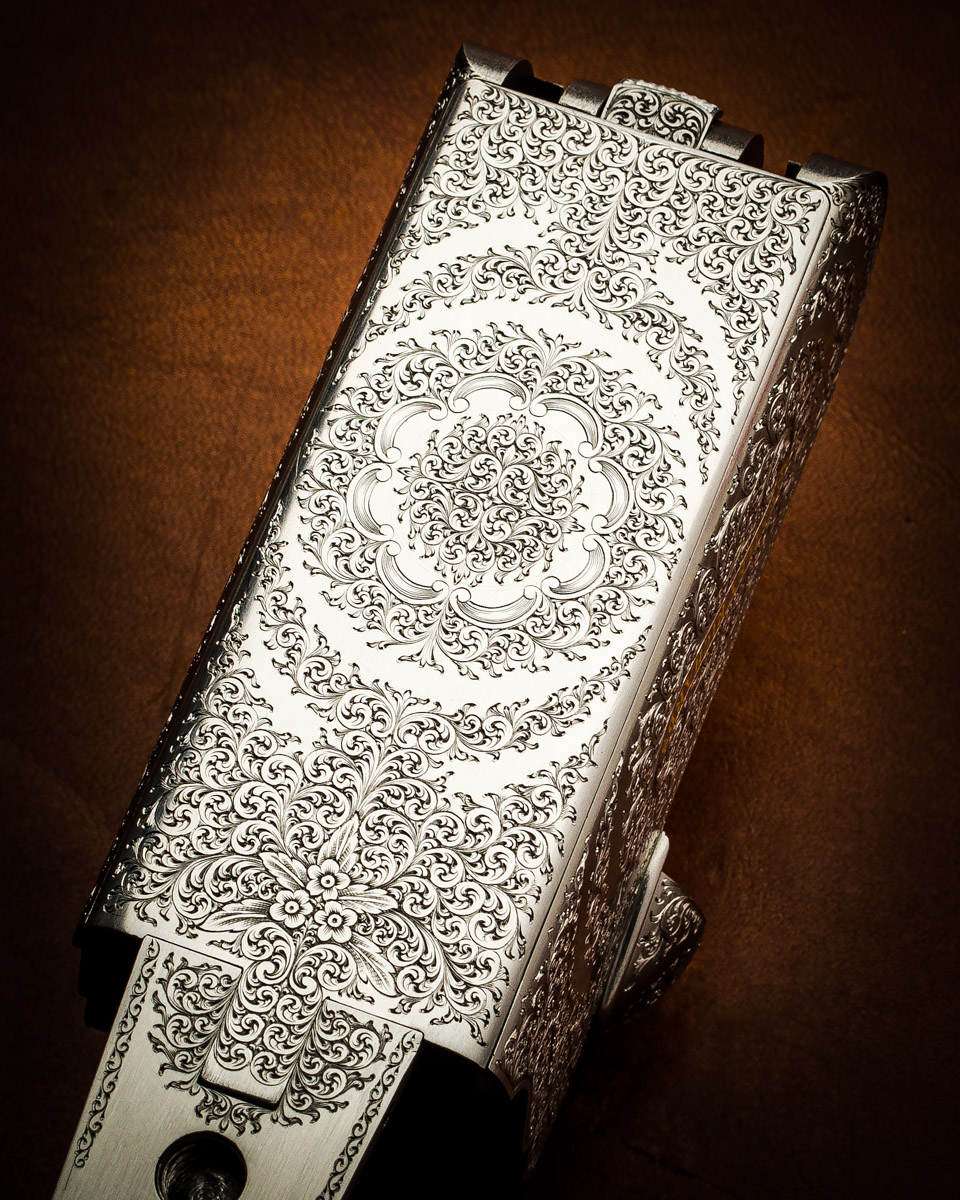 Stunning detail on the cover plate.