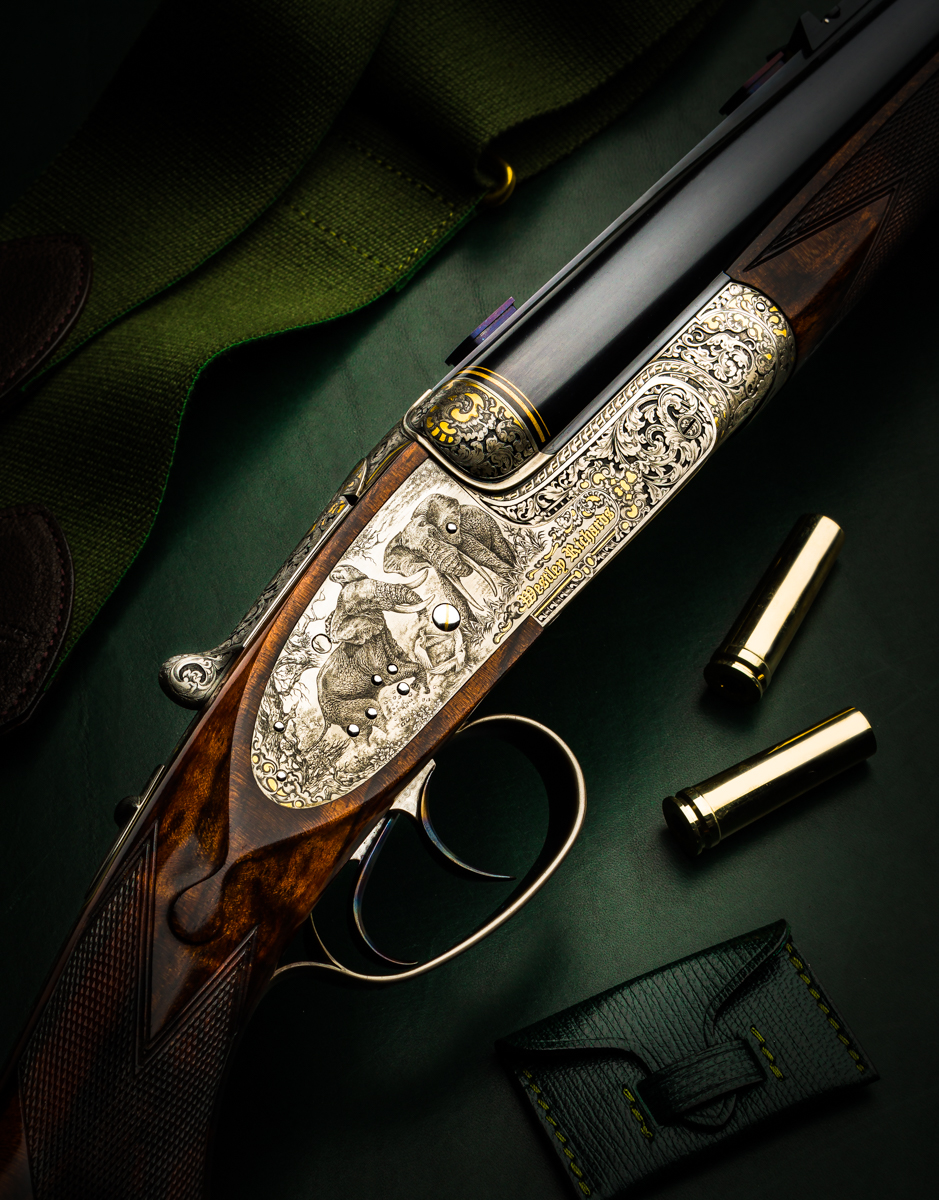 So we come to some of the more rarified of Westley Richards weapons manufacture - sidelocks. Whilst the hand detachable lock (droplock) has always been the pinnacle of Westley Richards production, sidelock double rifles and shotguns have always featured throughout the production of our 'sporting' guns and rifles.
As with all things Westley Richards, subtle nuances distinguish our sidelock double rifles, including our unique model 'C' dolls head fastener and wide pivoting lever work, Deeley catch forend fastener from the competition, making these rifles instantly recognisable as a Westley Richards.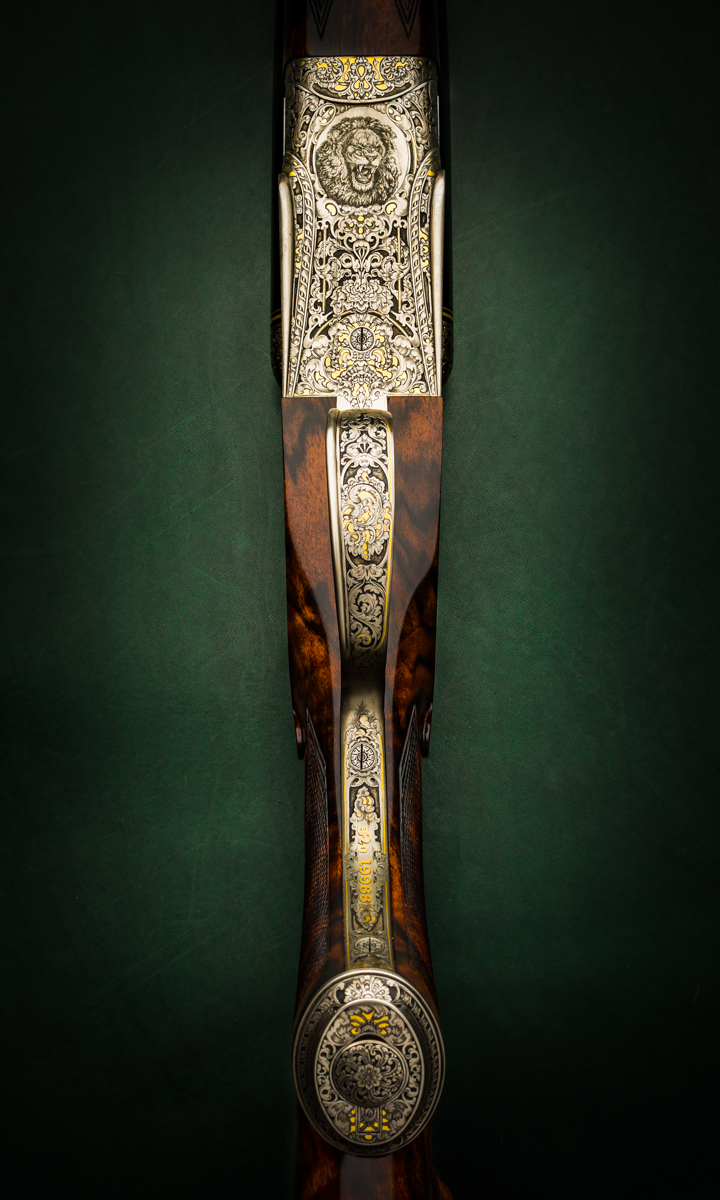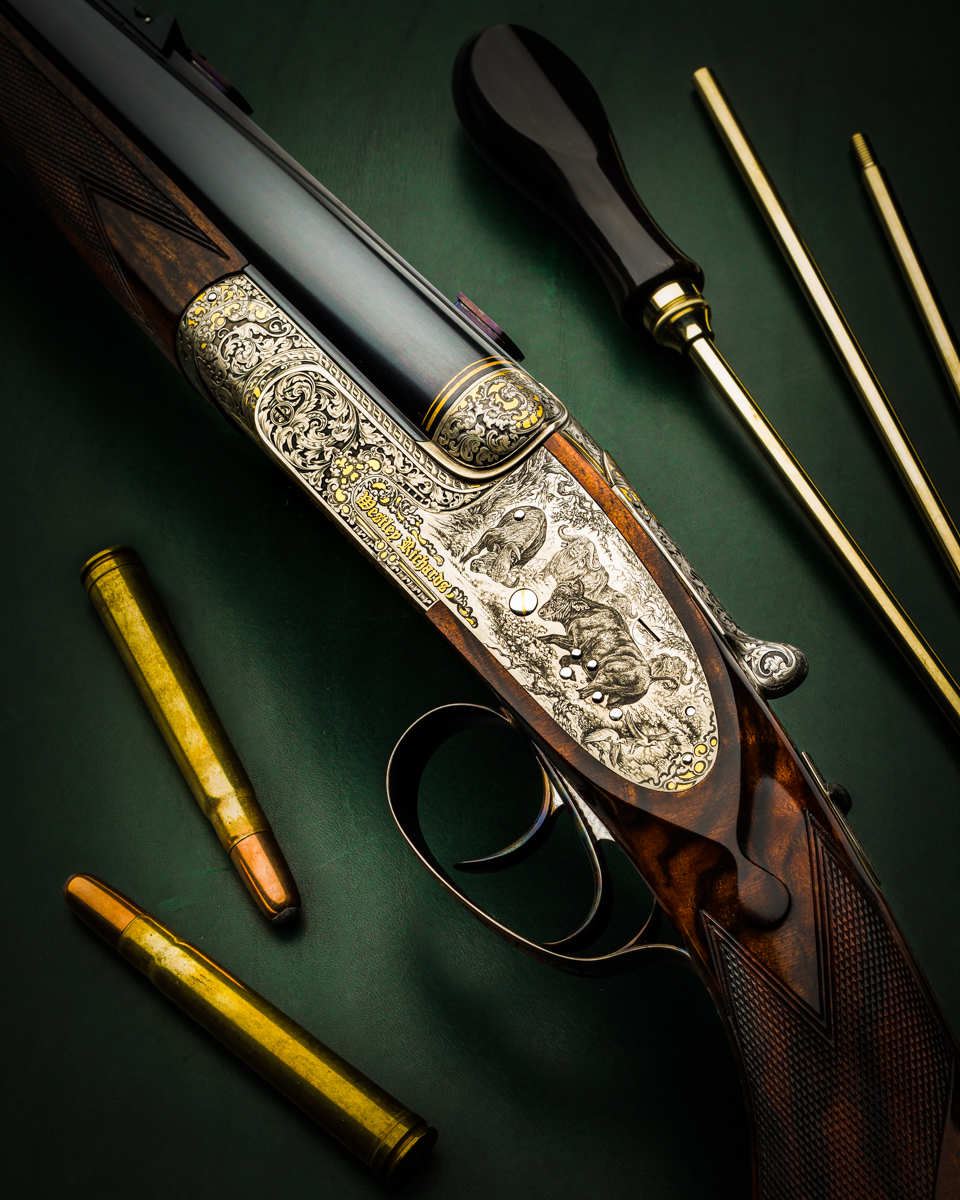 This recent .375 H&H Magnum calibre sidelock exhibits 'aggression' in all the game scenes bringing to life the actual rifle. The elaborate scroll is wonderfully executed with gold accents and a gothic text.
  A .500/.416 calibre engraved with carved lion scenes by Cecile Flohimont.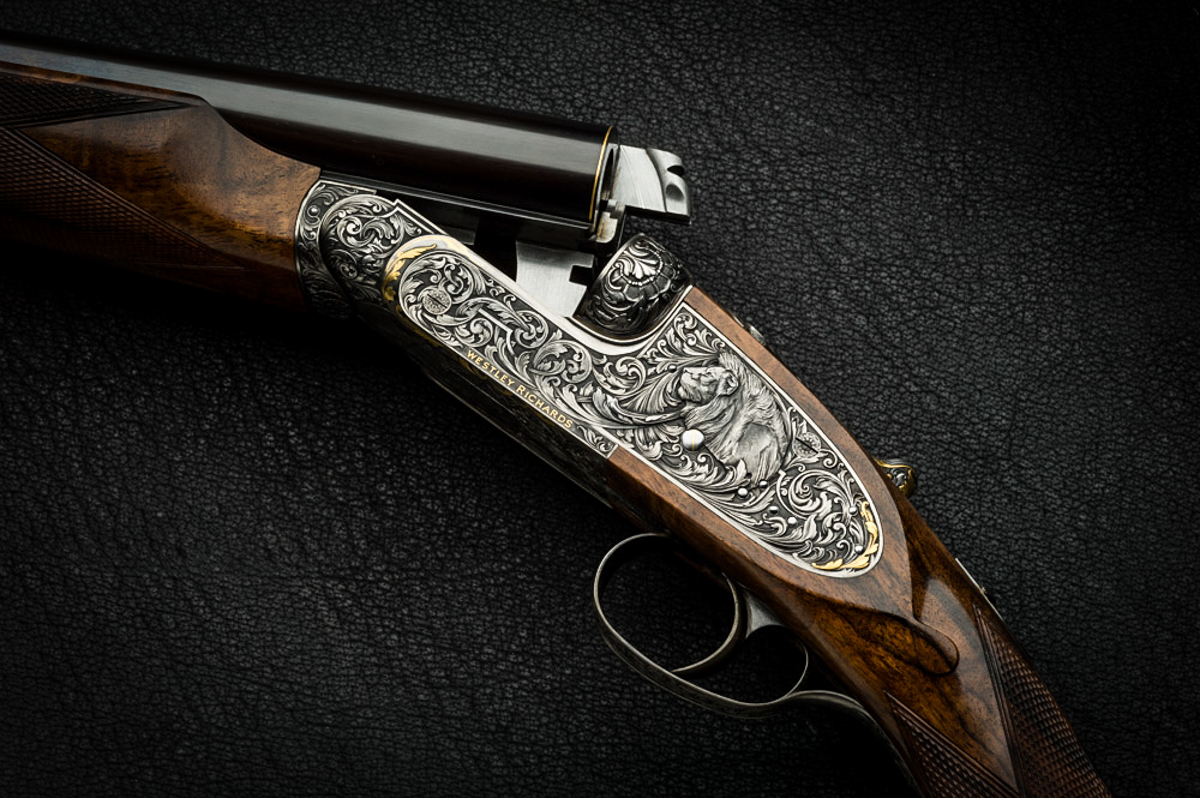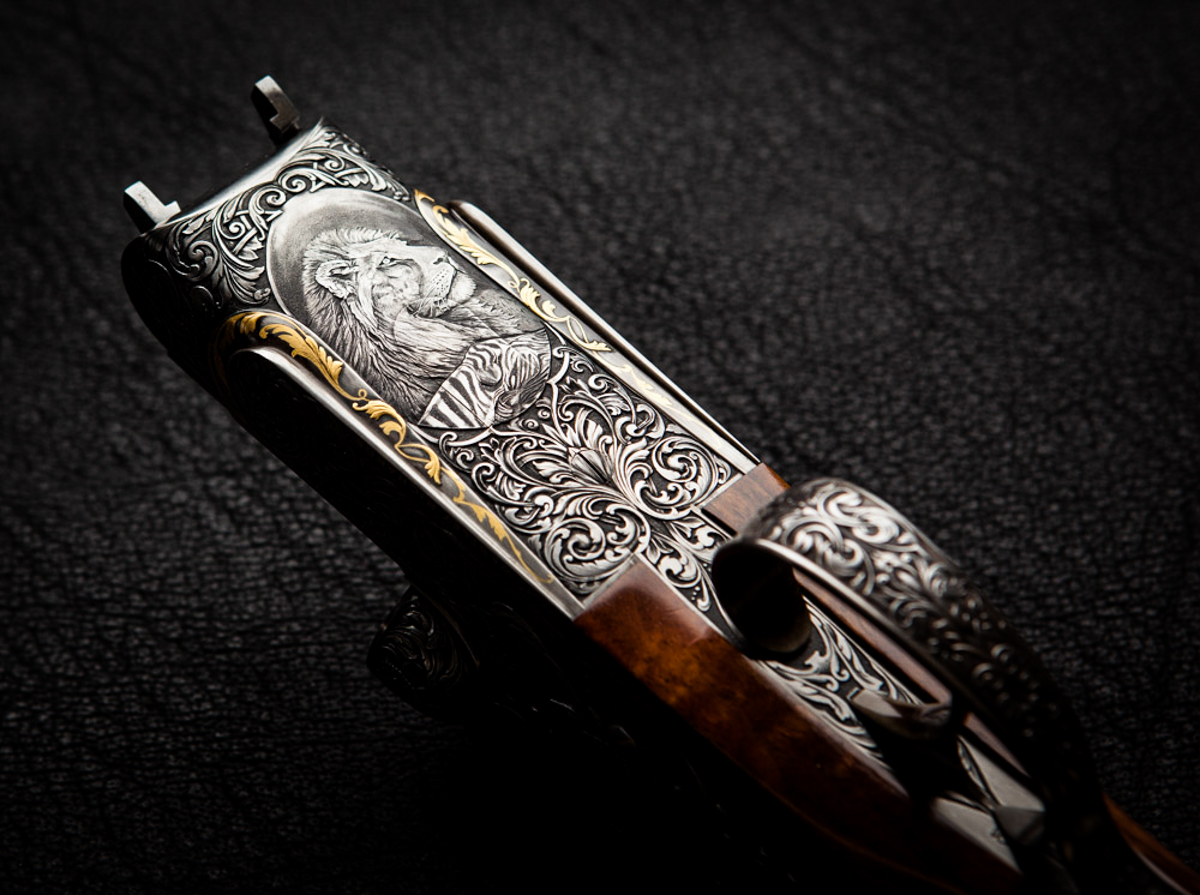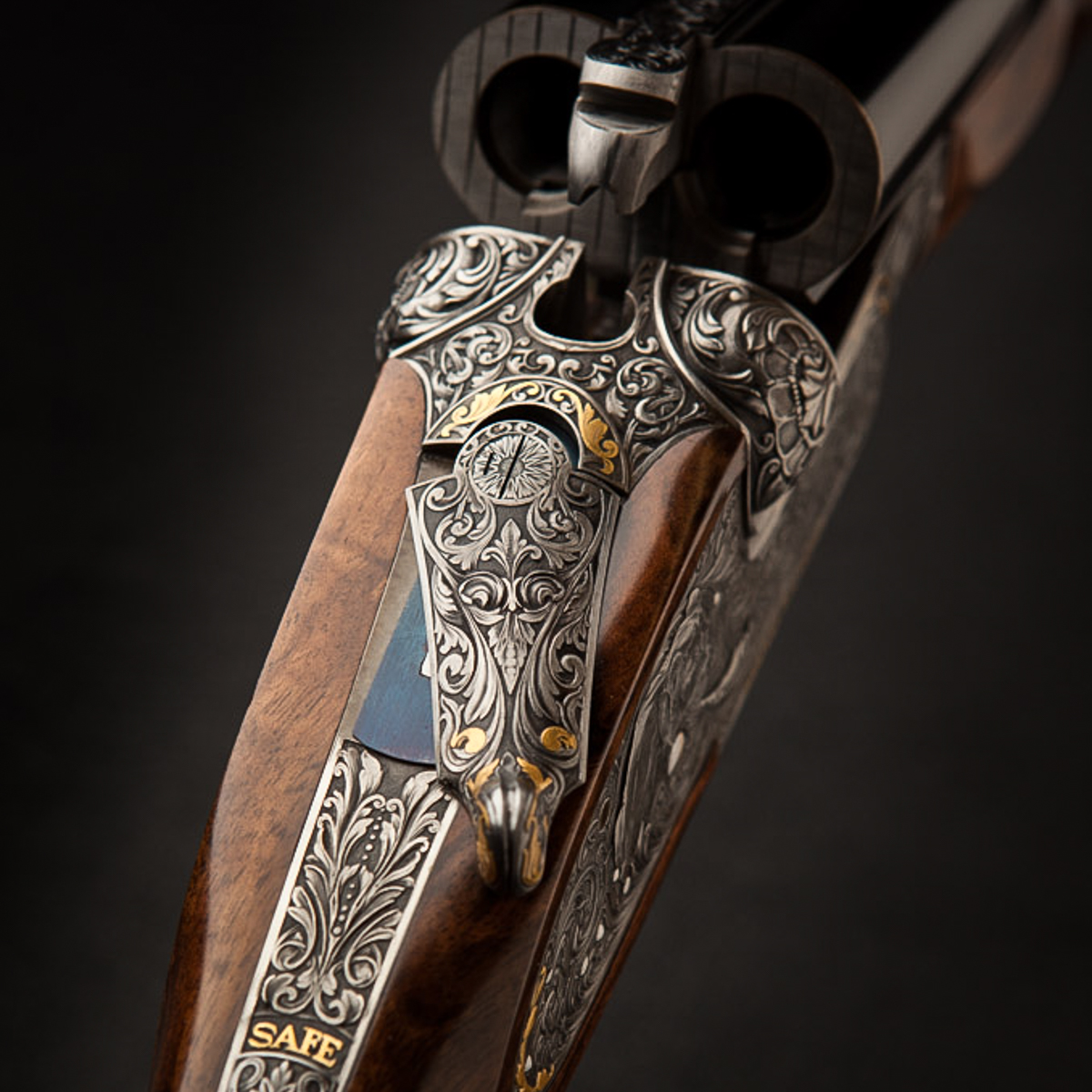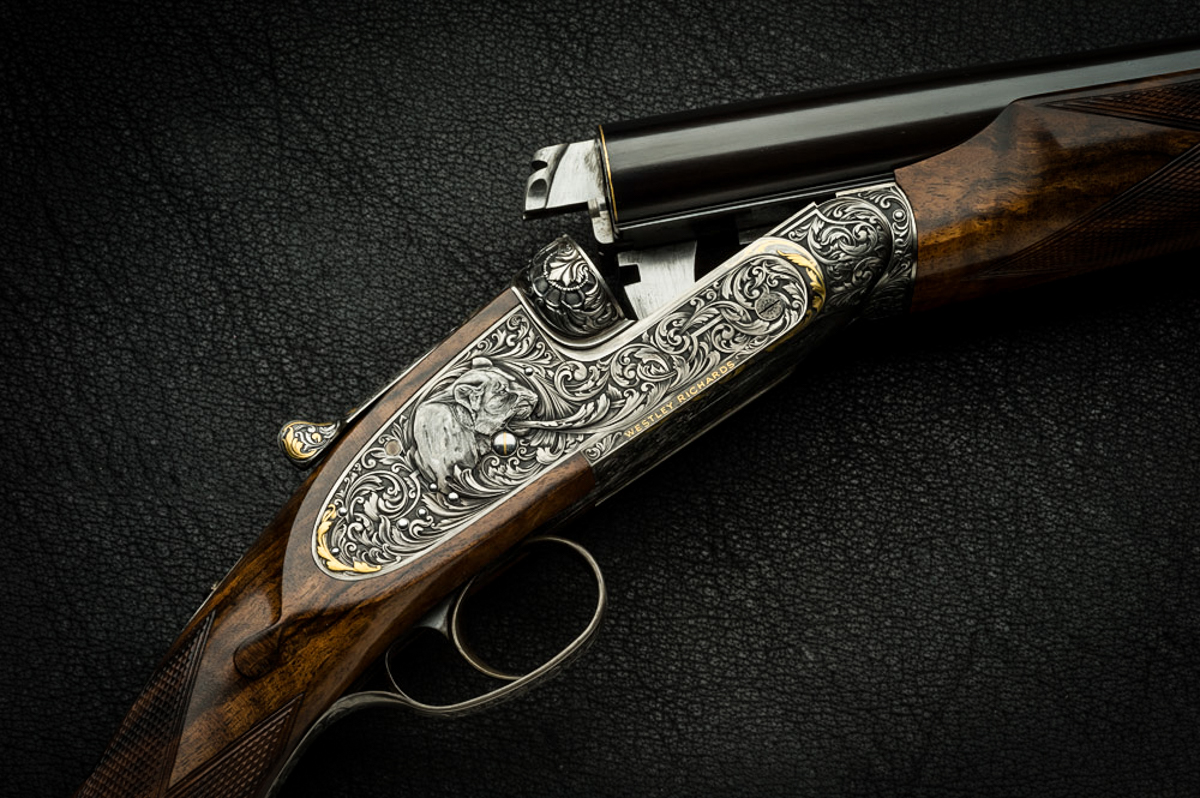 Another unusual calibre is this .450 No.2 with full 'Modele de Grande Luxe' engraving of lions. The images show our signature model 'C' dolls head which makes the rifle instantly recognisable as a Westley Richards.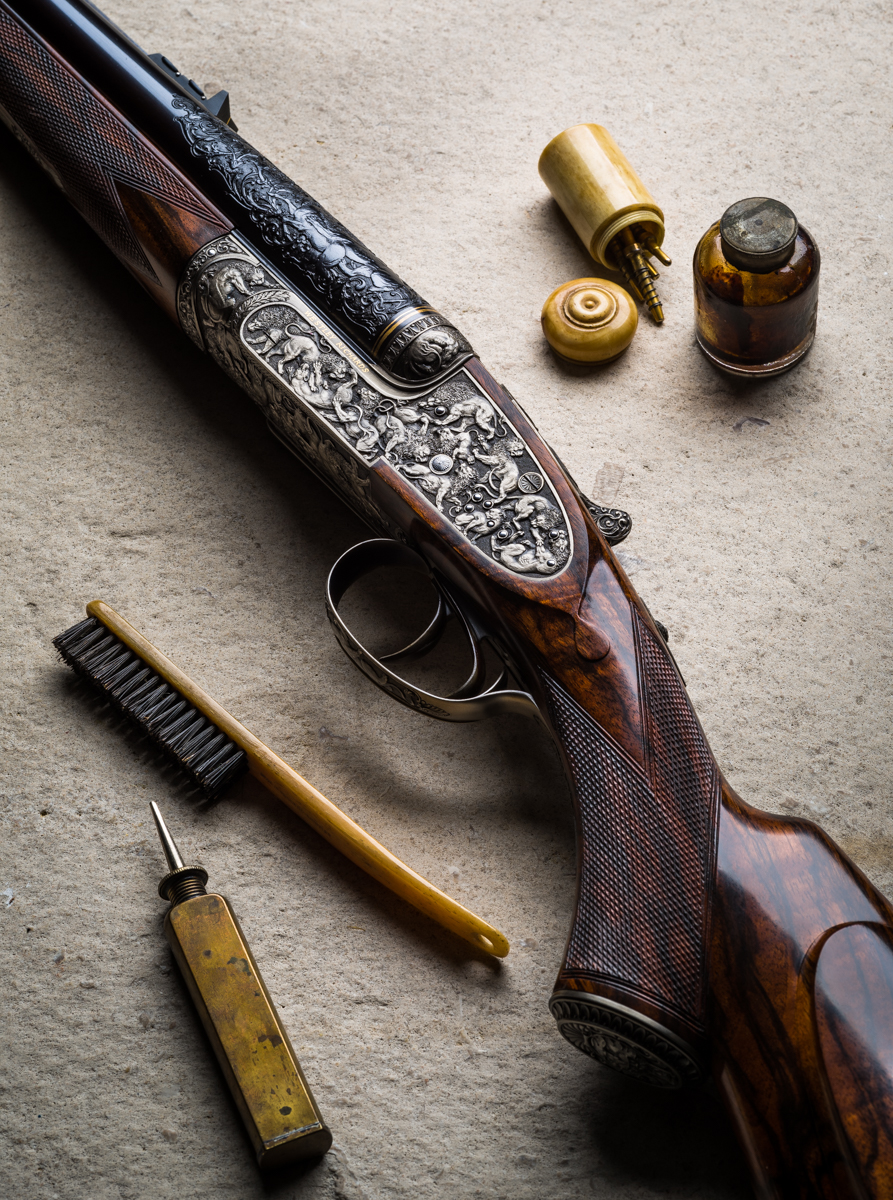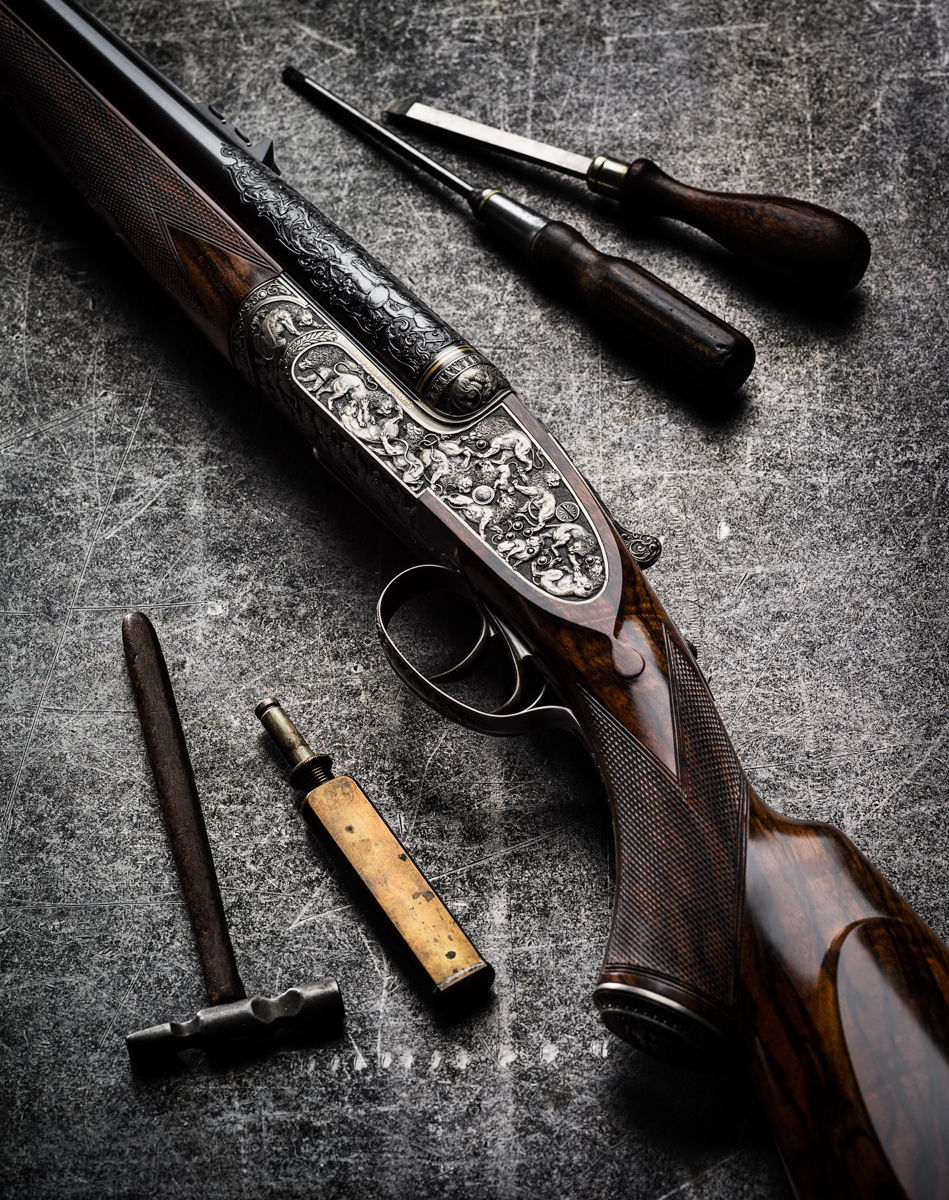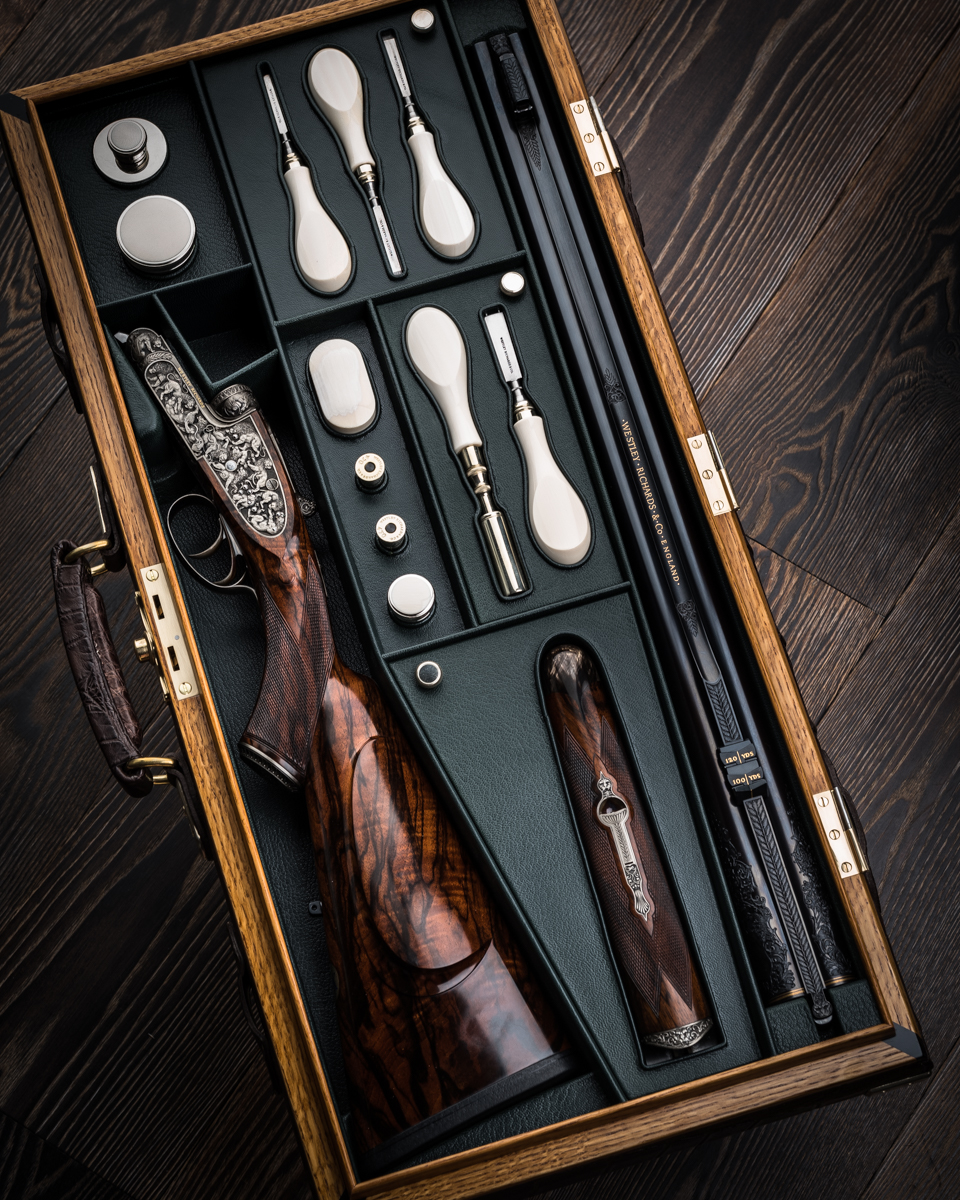 'The Lion Rifle' a fully carved masterpiece by Paul Lantuch. This .470 rifle was one of the first pieces executed by Paul on our behalf and demonstrates his skill and ability from both a creative and execution standpoint.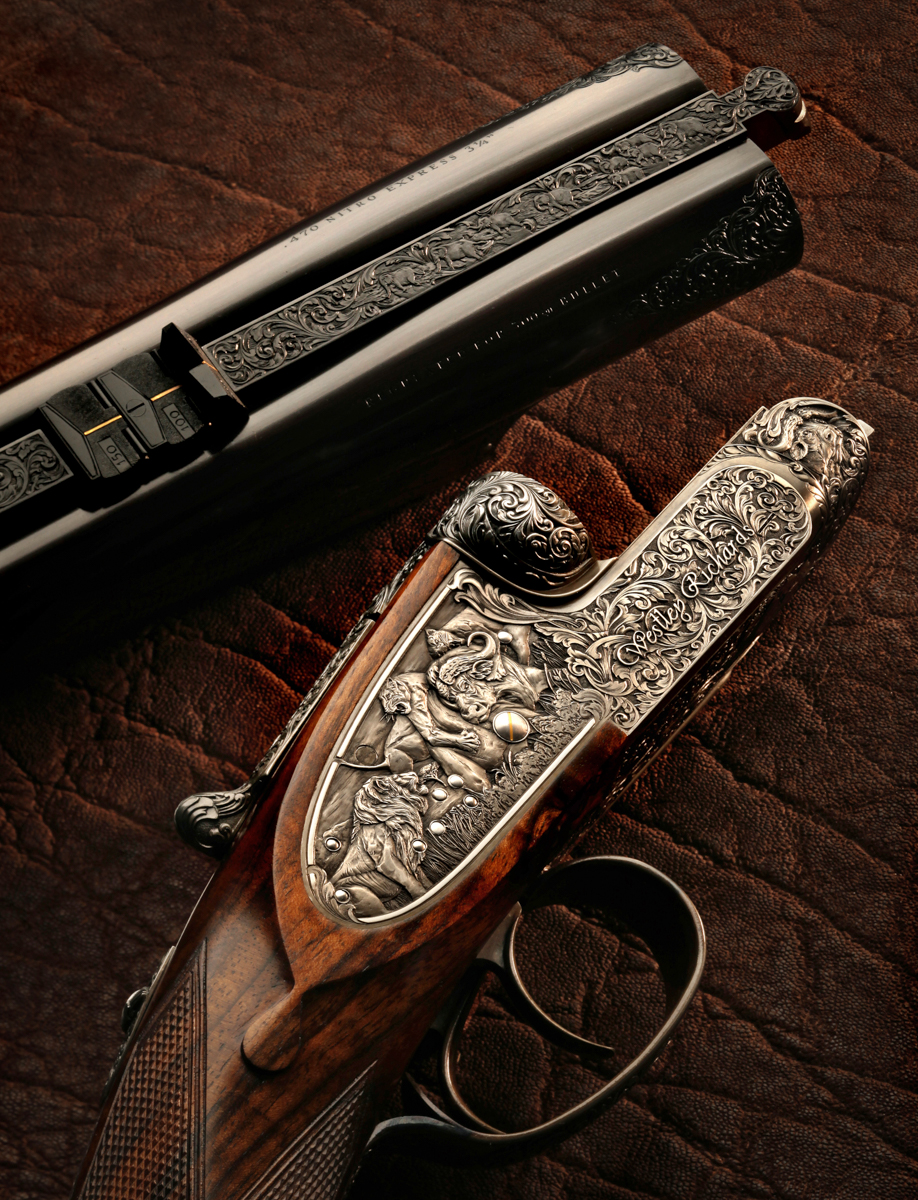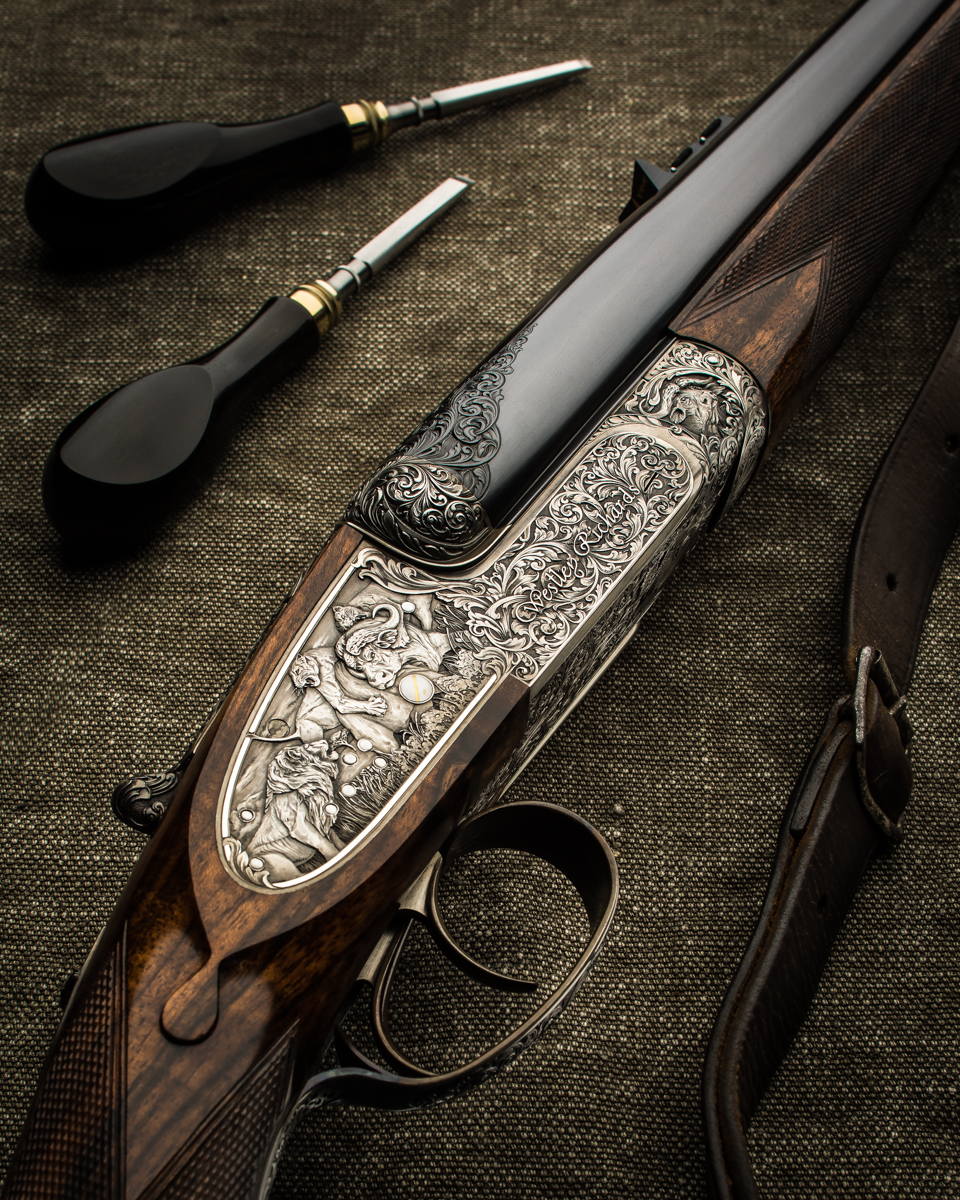 Another .470 big game rifle. One of the nicest engraved features of this rifle is the herd of elephants walking down the quarter rib. It takes a keen eye to pick up on them, a subtle yet masterful use of detail.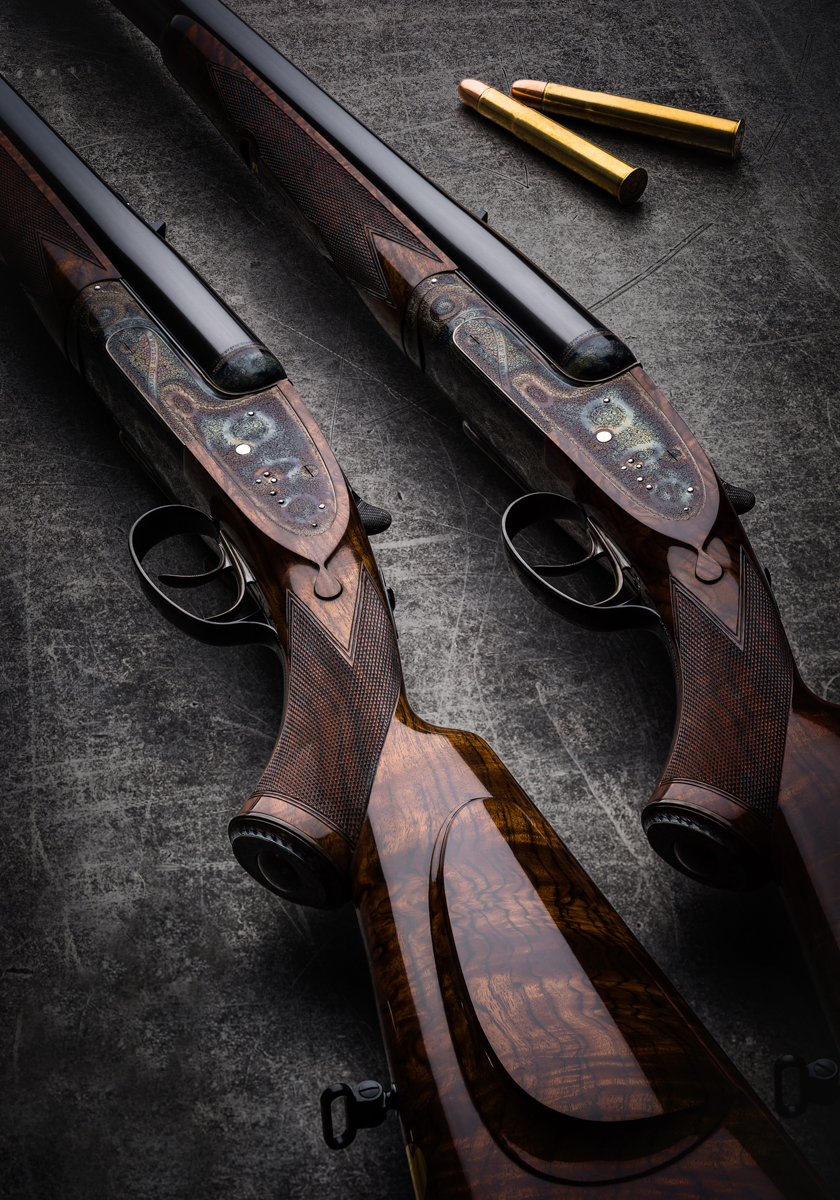 Uniquely the only pair of sidelock double rifles built by Westley Richards in .470 calibre. These rifles have a traditional rose and scroll design with classic case colour hardening finish.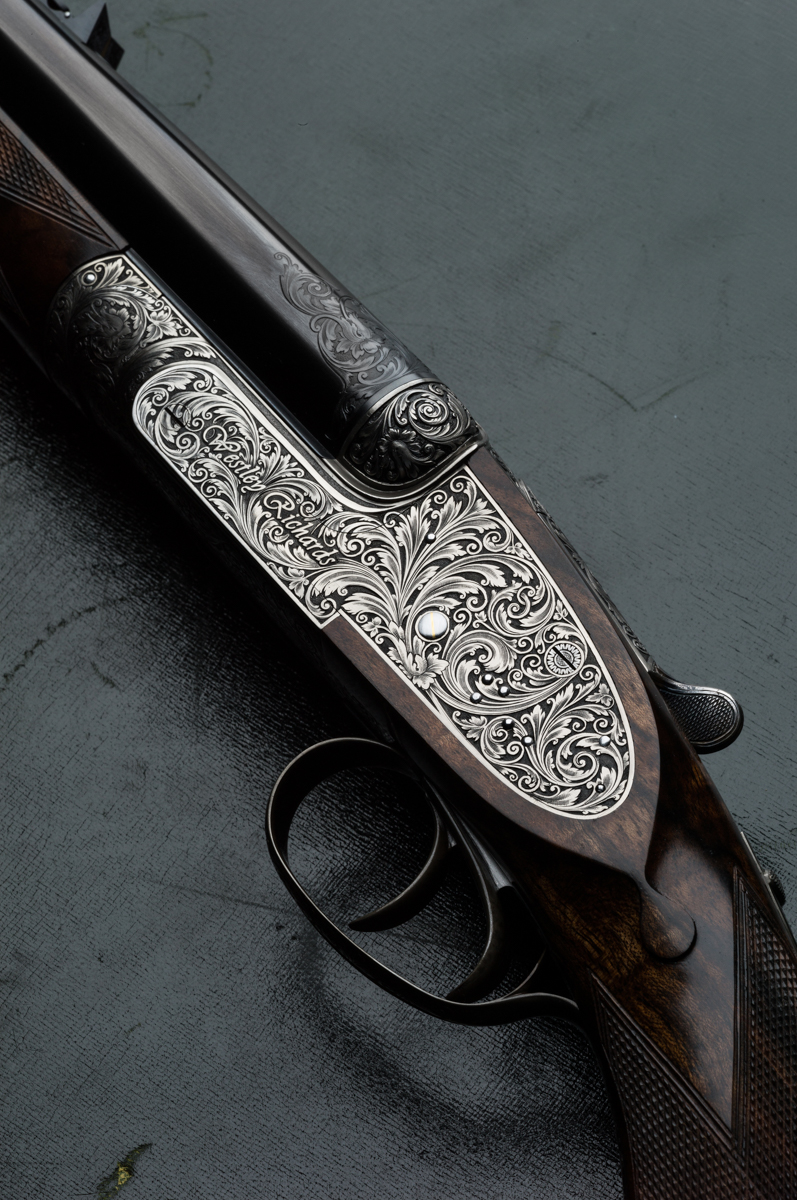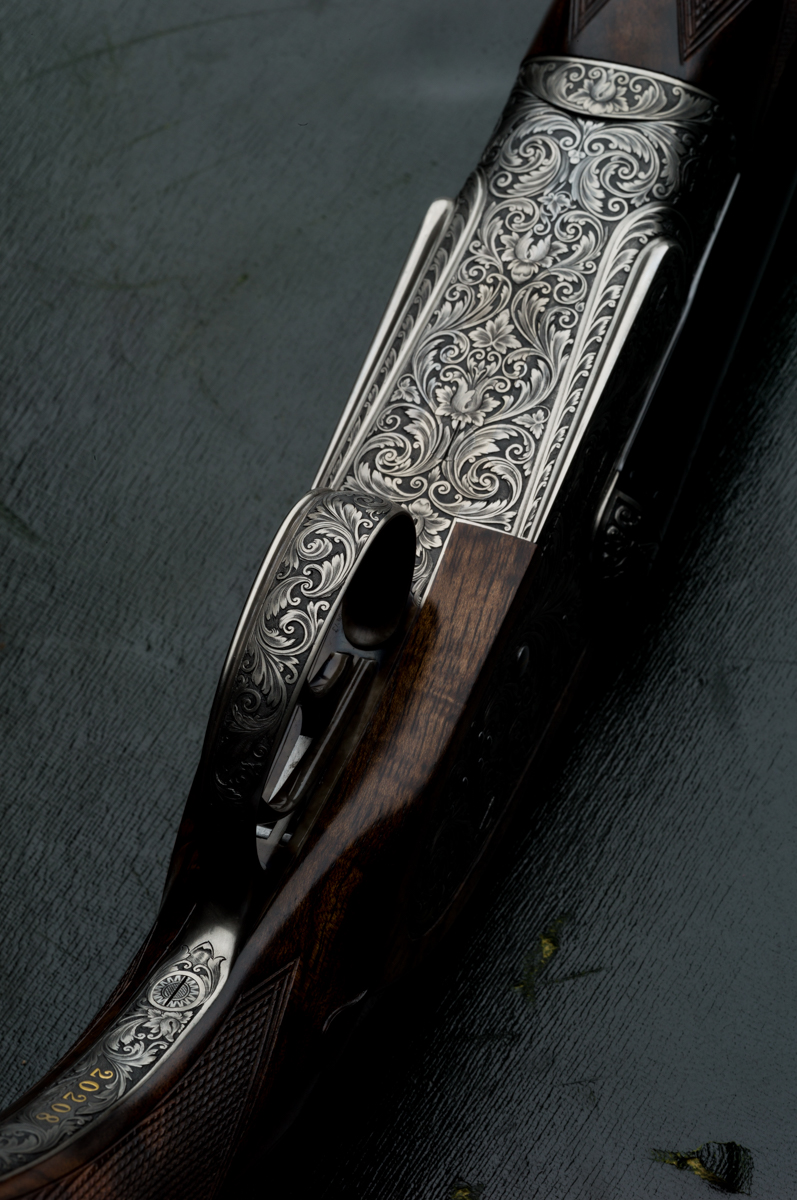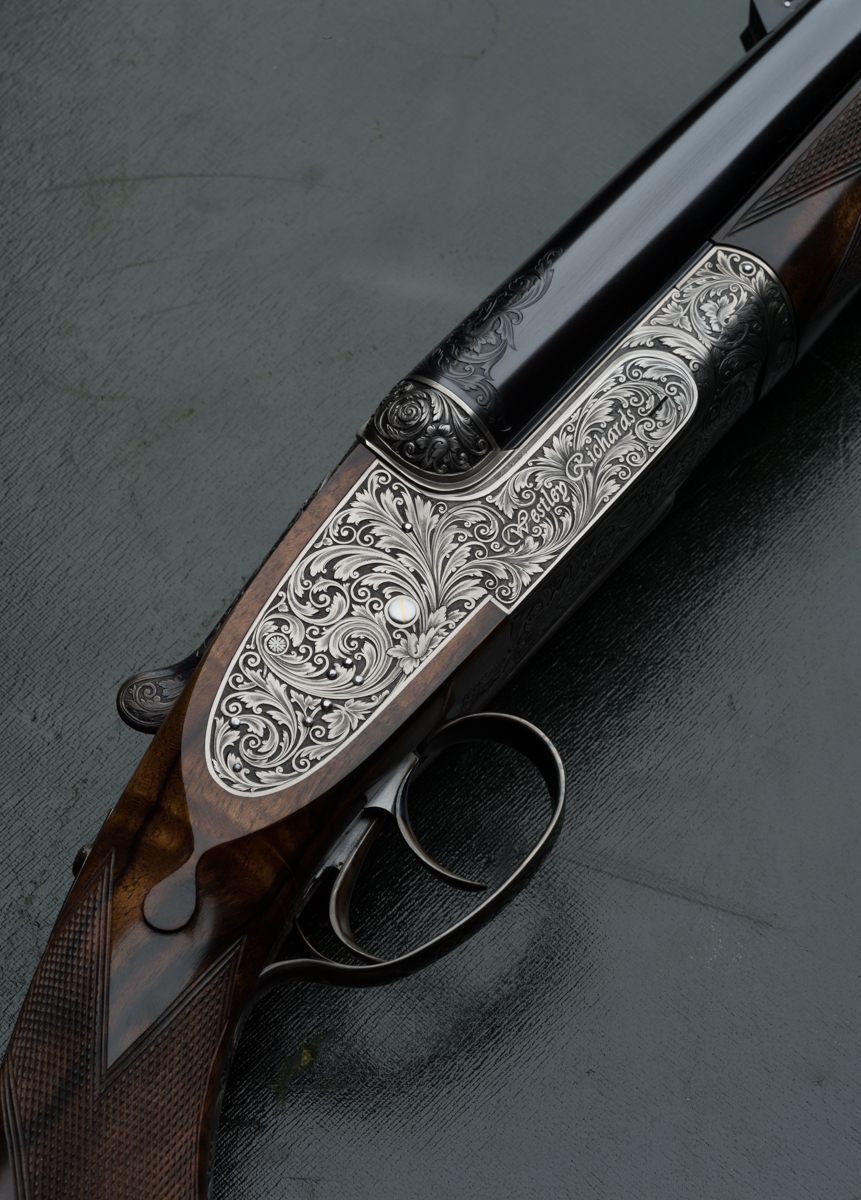 A deluxe relief scroll .500 3" nitro express with coin finish. The large surface area of the sidelock allows our team of engravers to indulge in new patterns and designs.
 A beautiful .600 with a wonderful elaborate scroll design. This rifle has side clips on the fences. These huge .600 actions were based on a vintage pre-war P.Webley of the same calibre. Often these larger calibres are built too light and on inappropriate action sizes.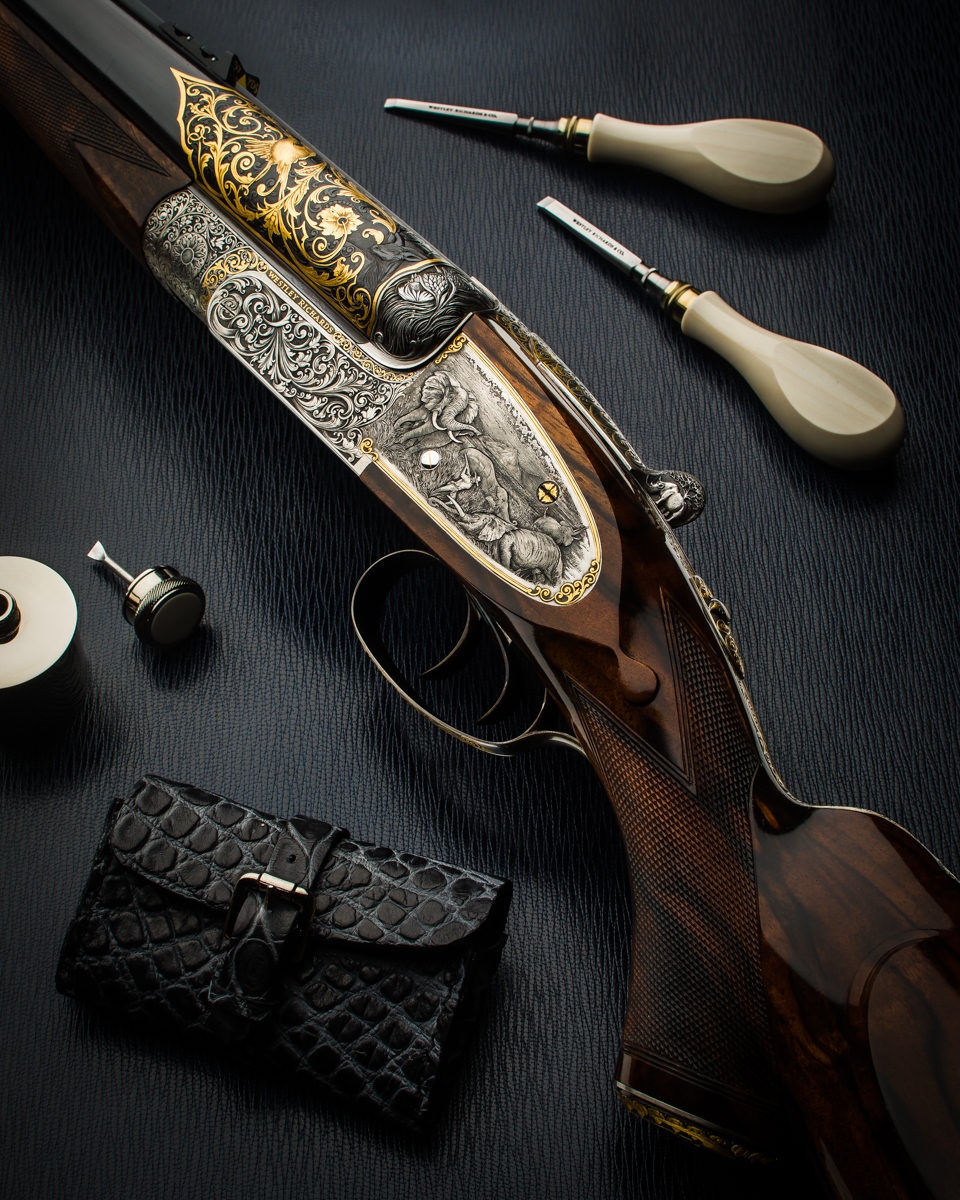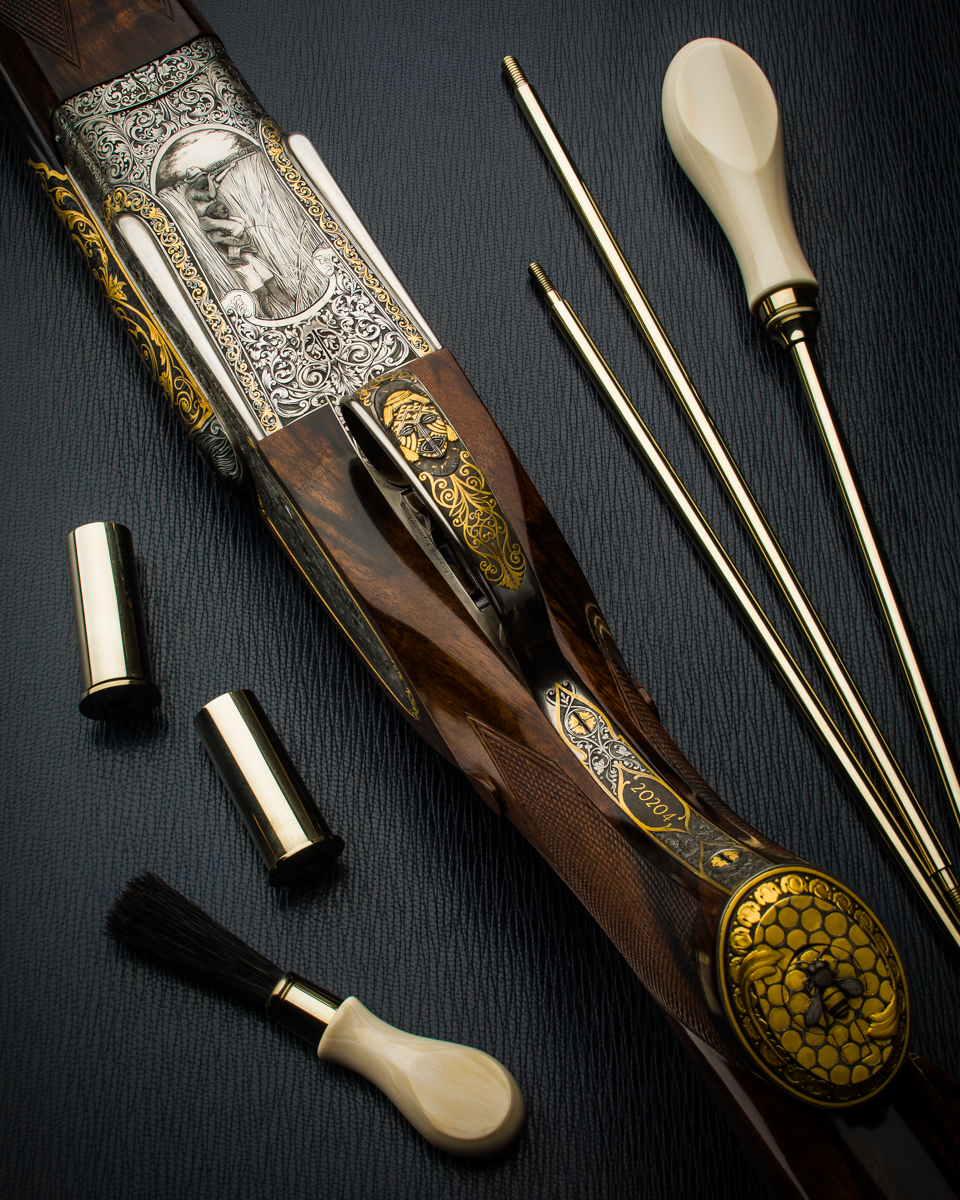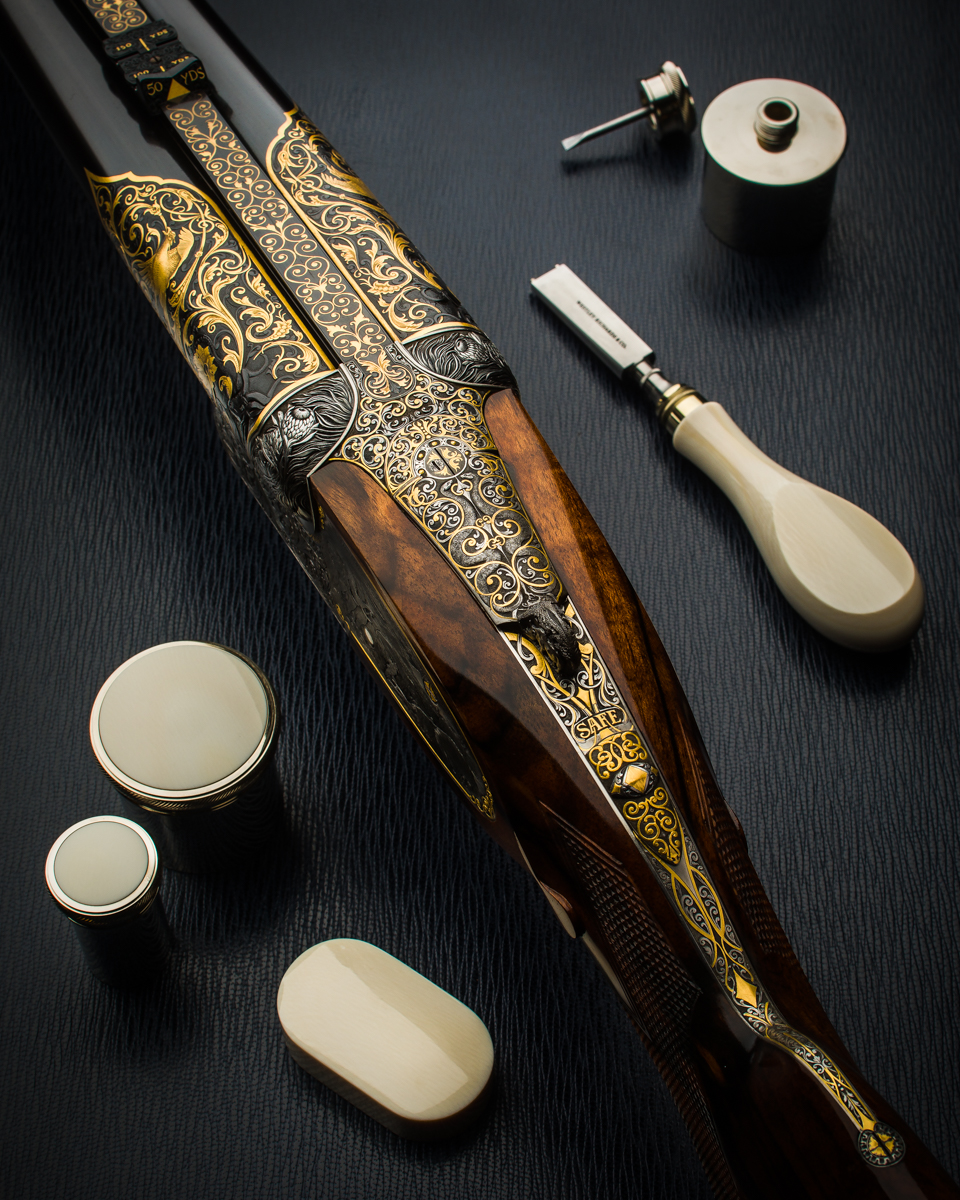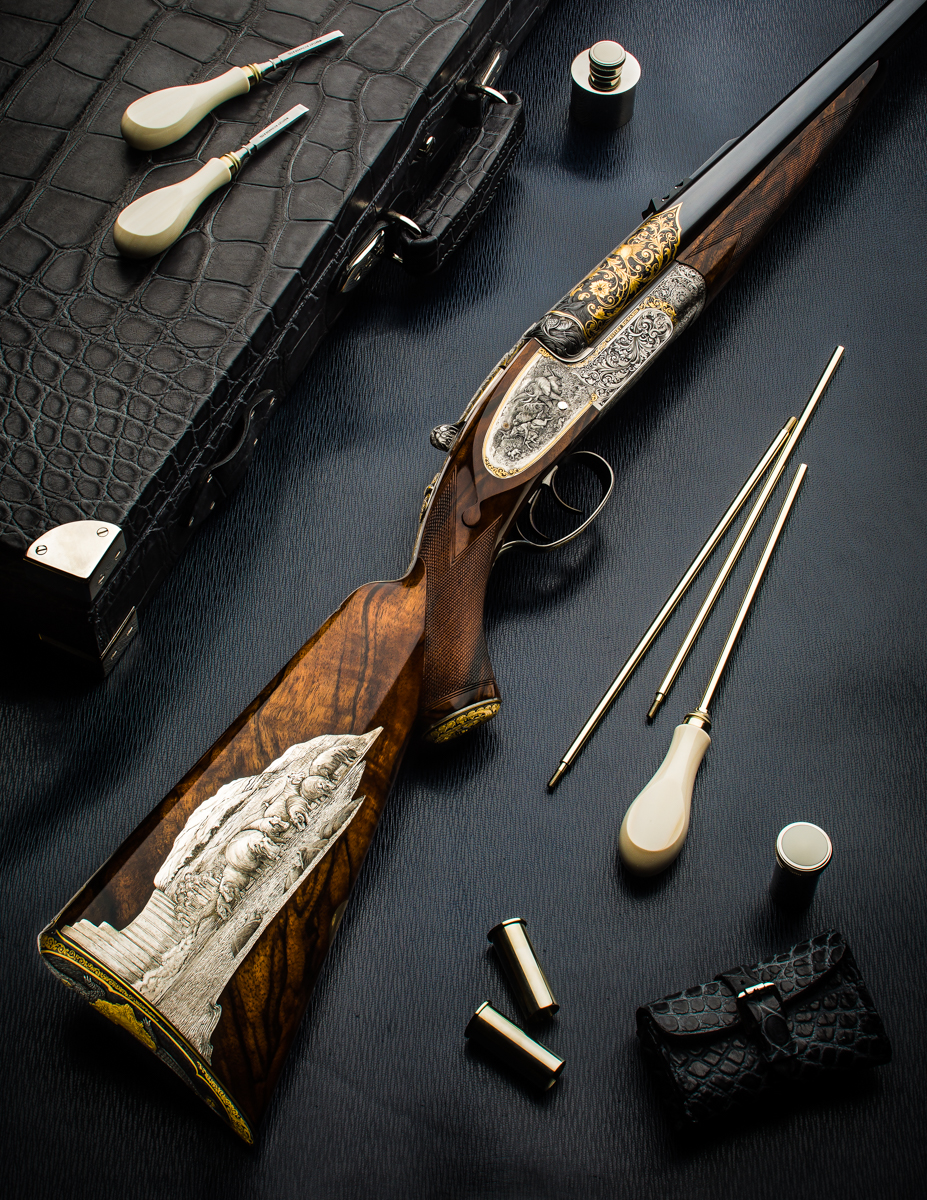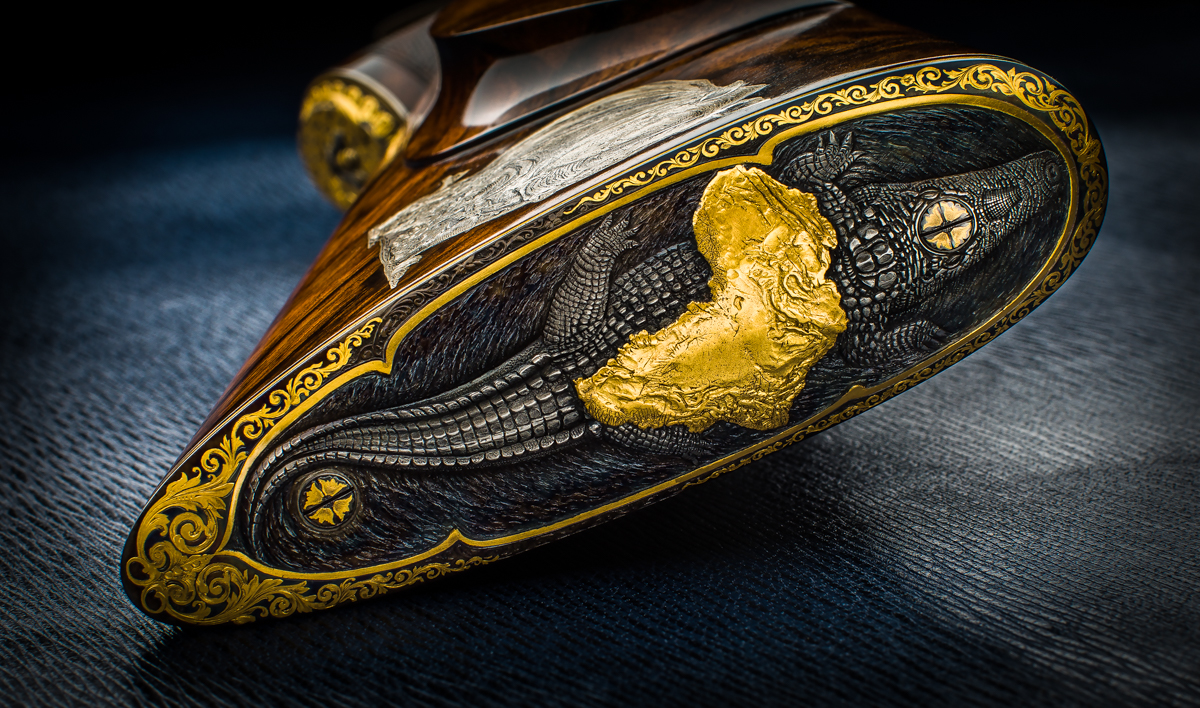 A simply stunning .600 embellished by Vince Crowley. This rifle exhibits everything from delicate scroll work, through flush gold inlay, to carved steel, carved gold and even stock inlays!!! It does not get much better!!!!!!!
.600 India