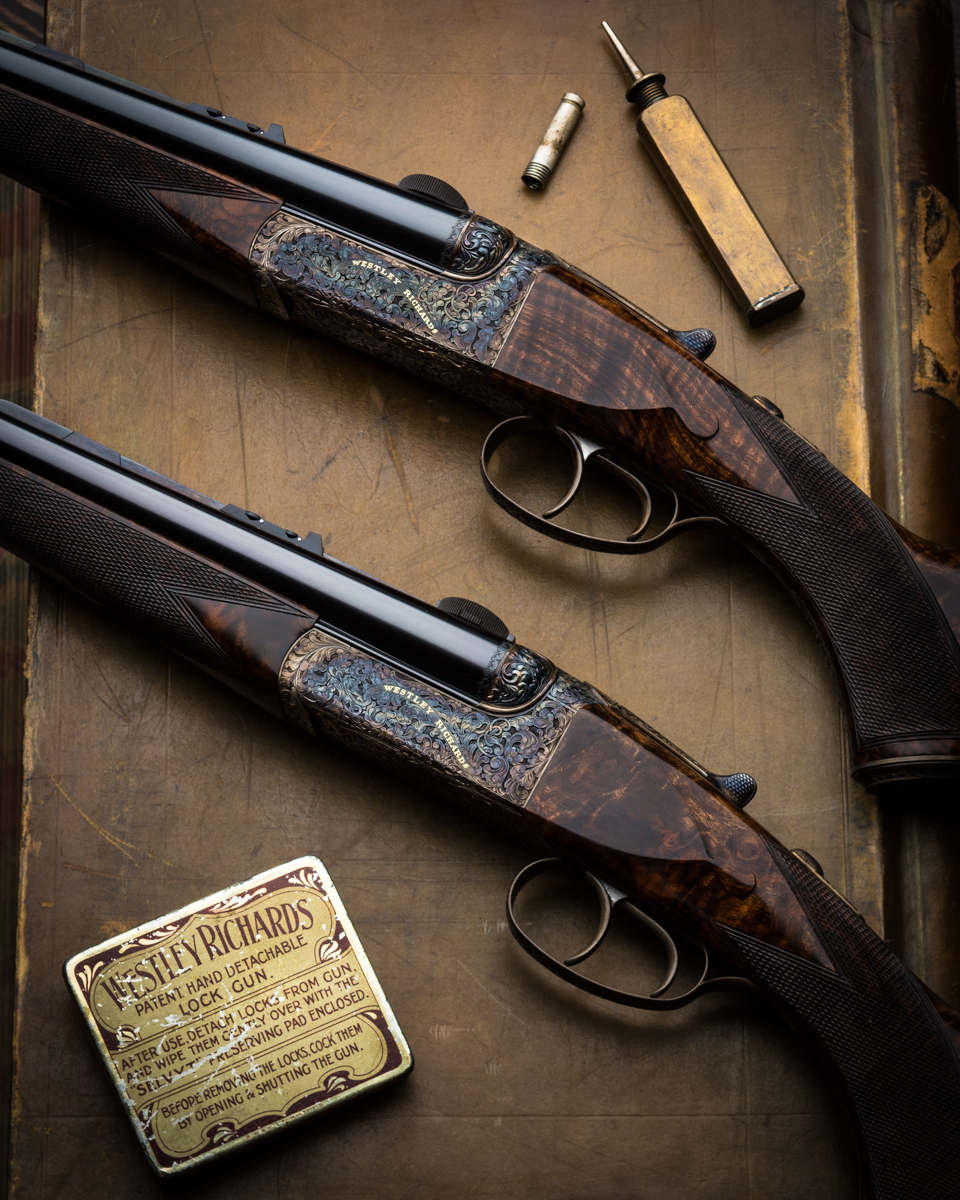 Over the coming weeks we will publish weekly a selection of images specific to the models of guns and rifles that Westley Richards produce to remind you all that when this is all over we still have plenty to look forward to.
Our gunmakers are still in the factory as we speak, credit to them, continuing to produce the magnificent guns and rifles that the name Westley Richards has become synonymous with.
All stay safe and enjoy.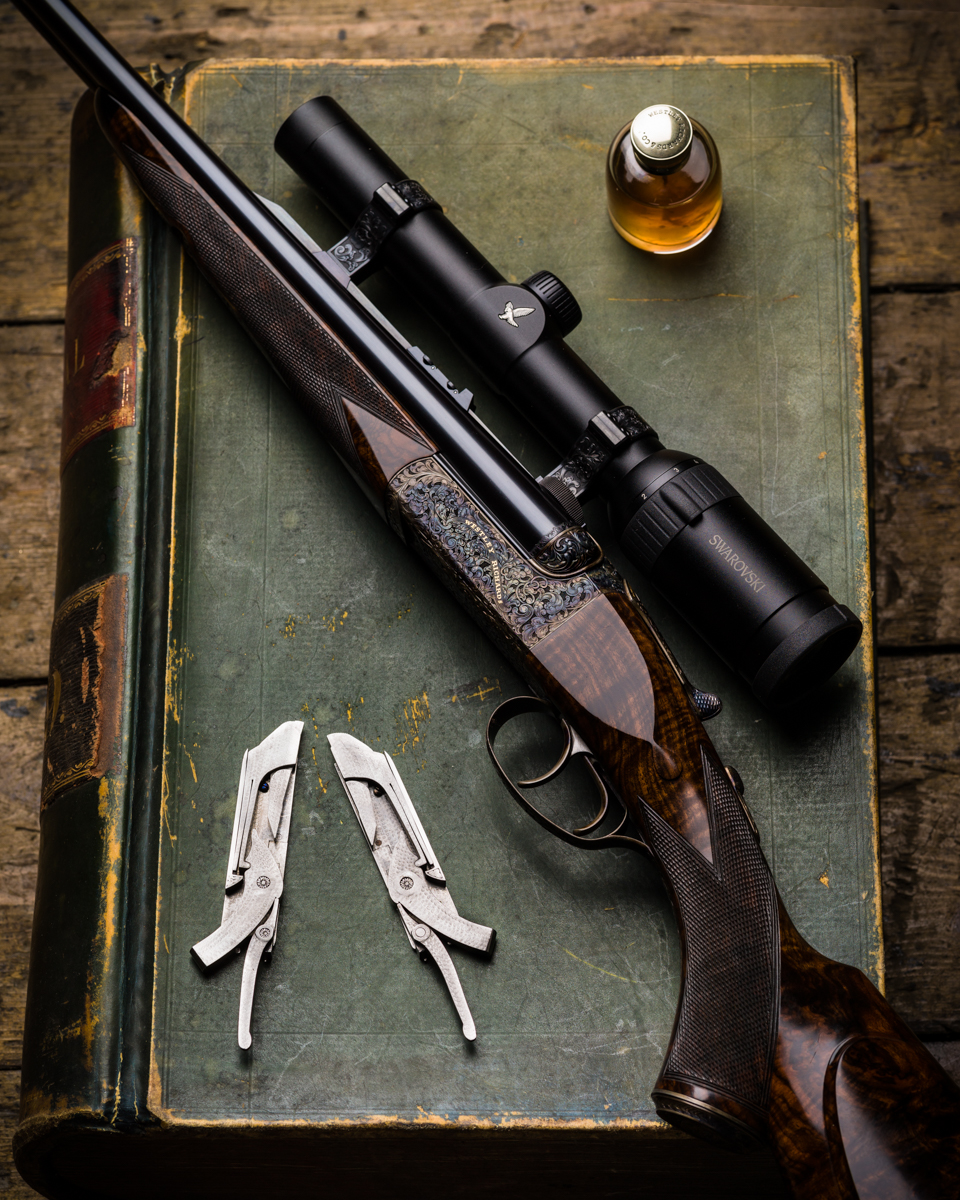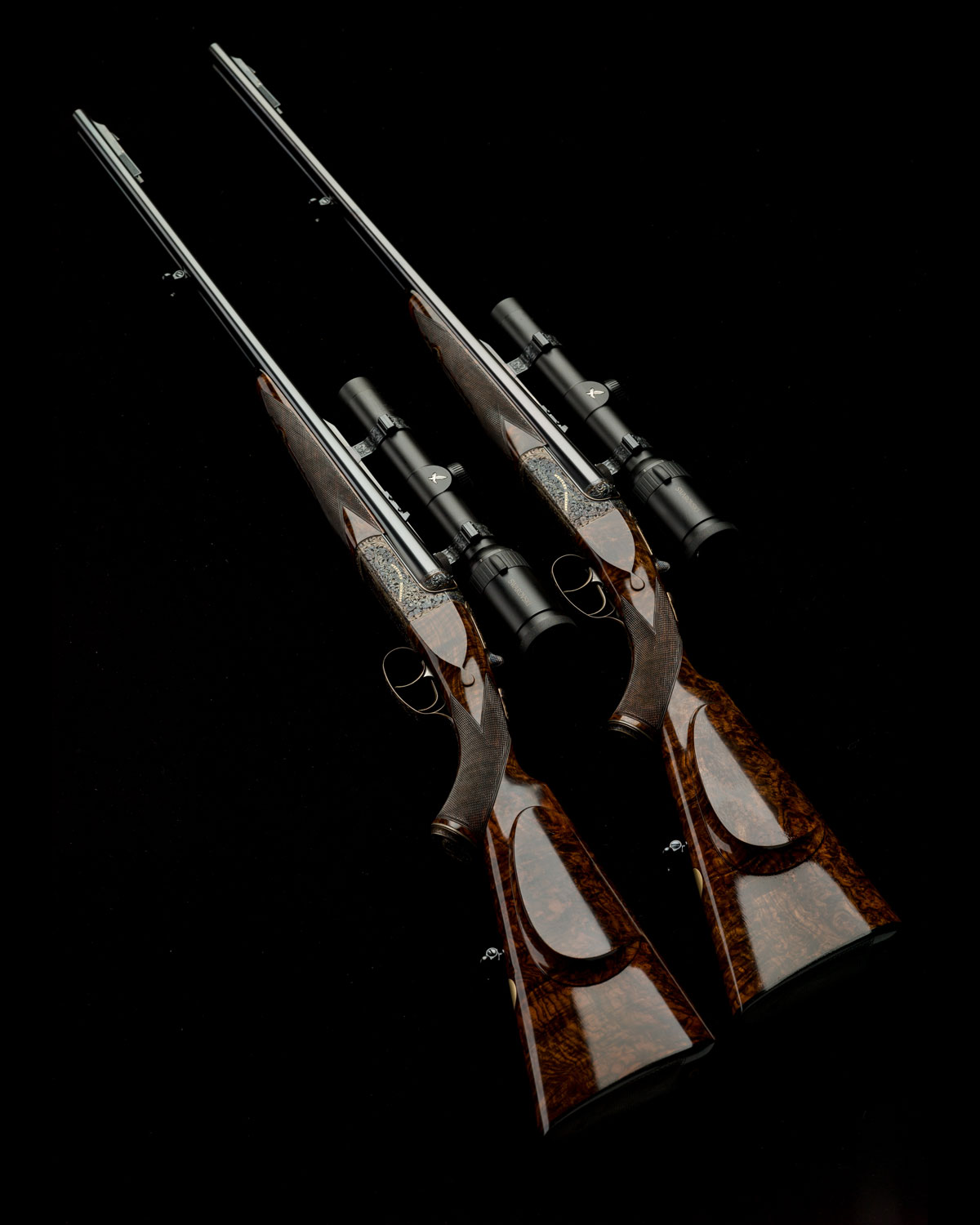 A pair of 'Modele de Luxe' 7 x 57R double rifles with etched back elaborate scroll, carved fences and gold naming. The rifles were fitted with Westley Richards own take on the claw mount system with custom rings and bases scaled to suit the calibre. Small calibre double rifles are far less common in modern gunmaking than their larger cousins so it is always nice to have a couple coming through production.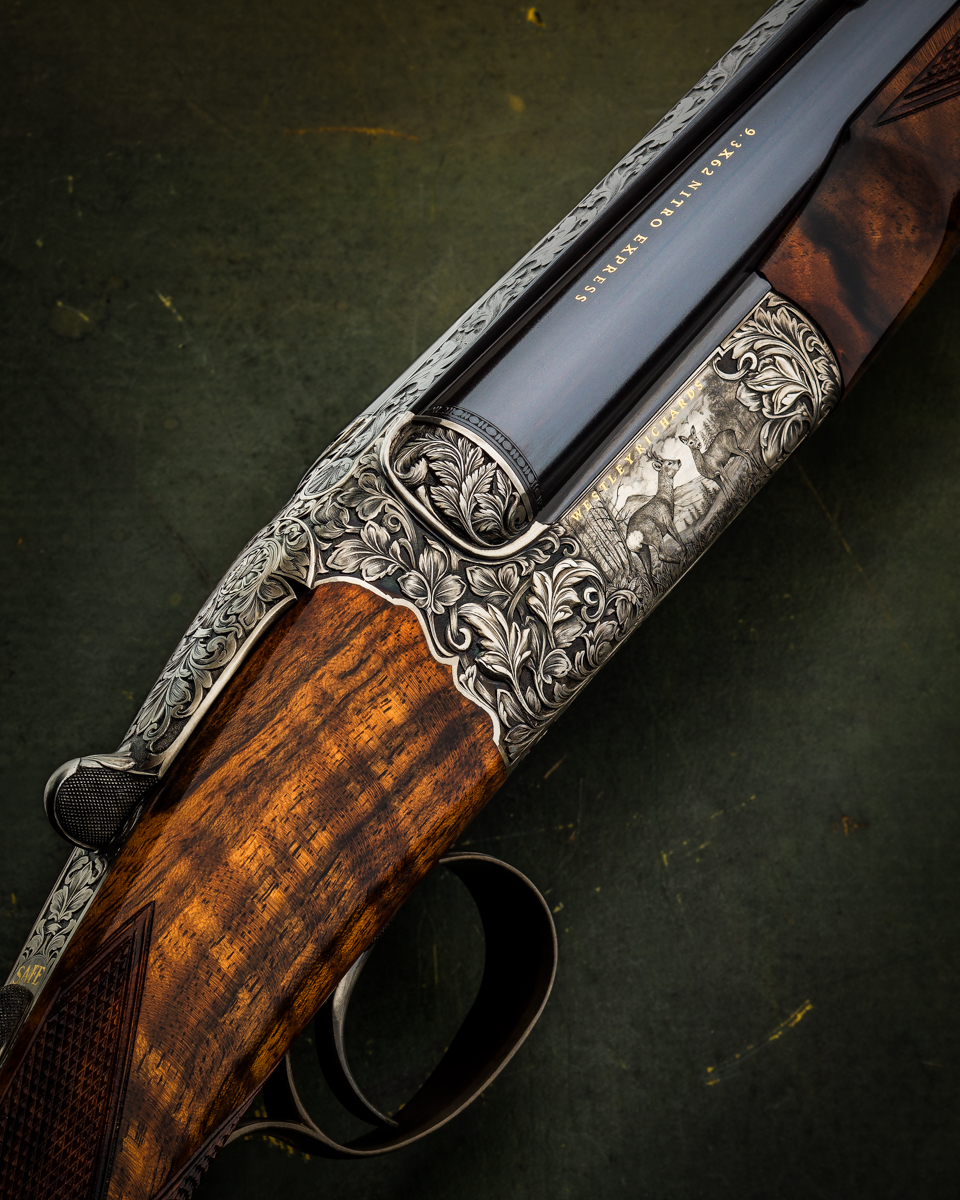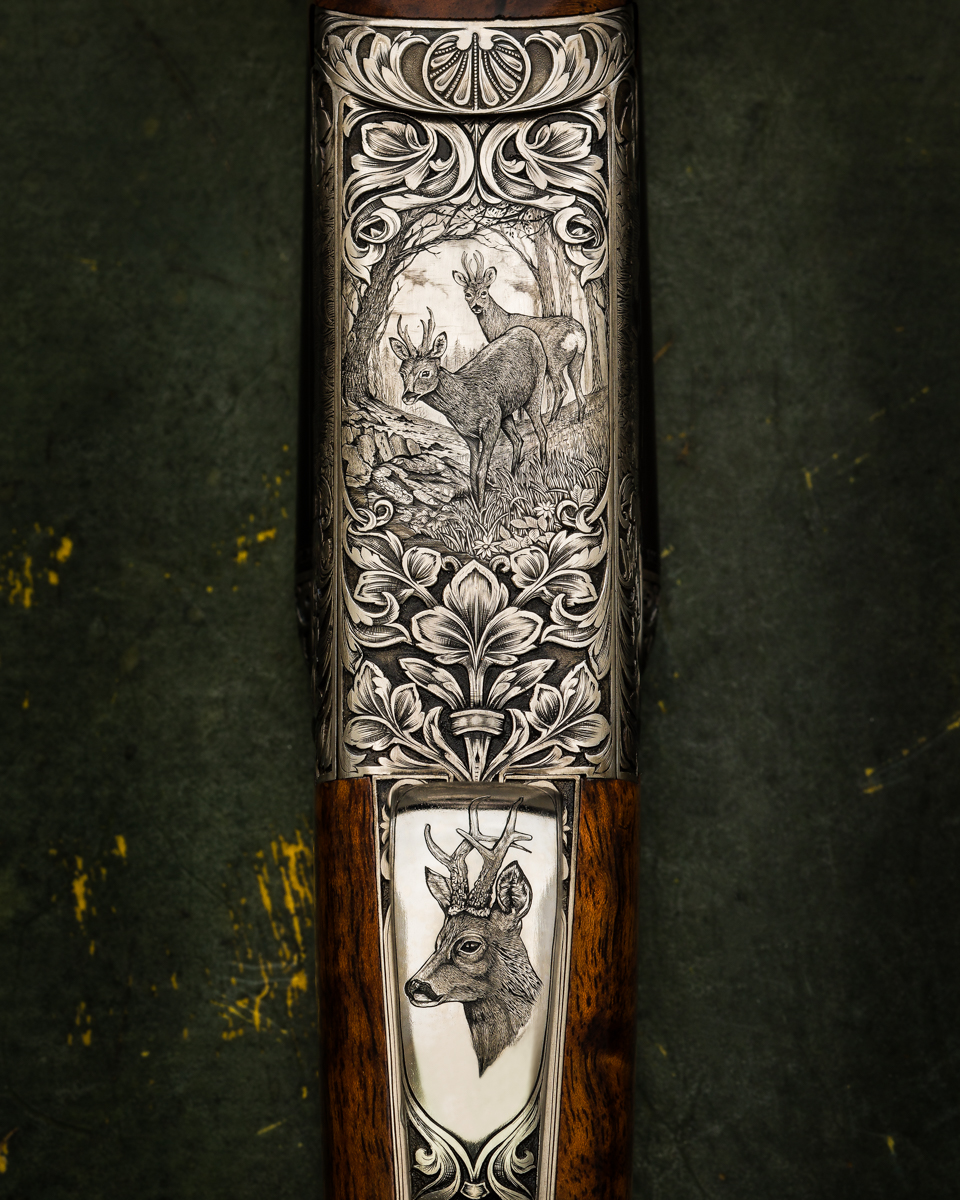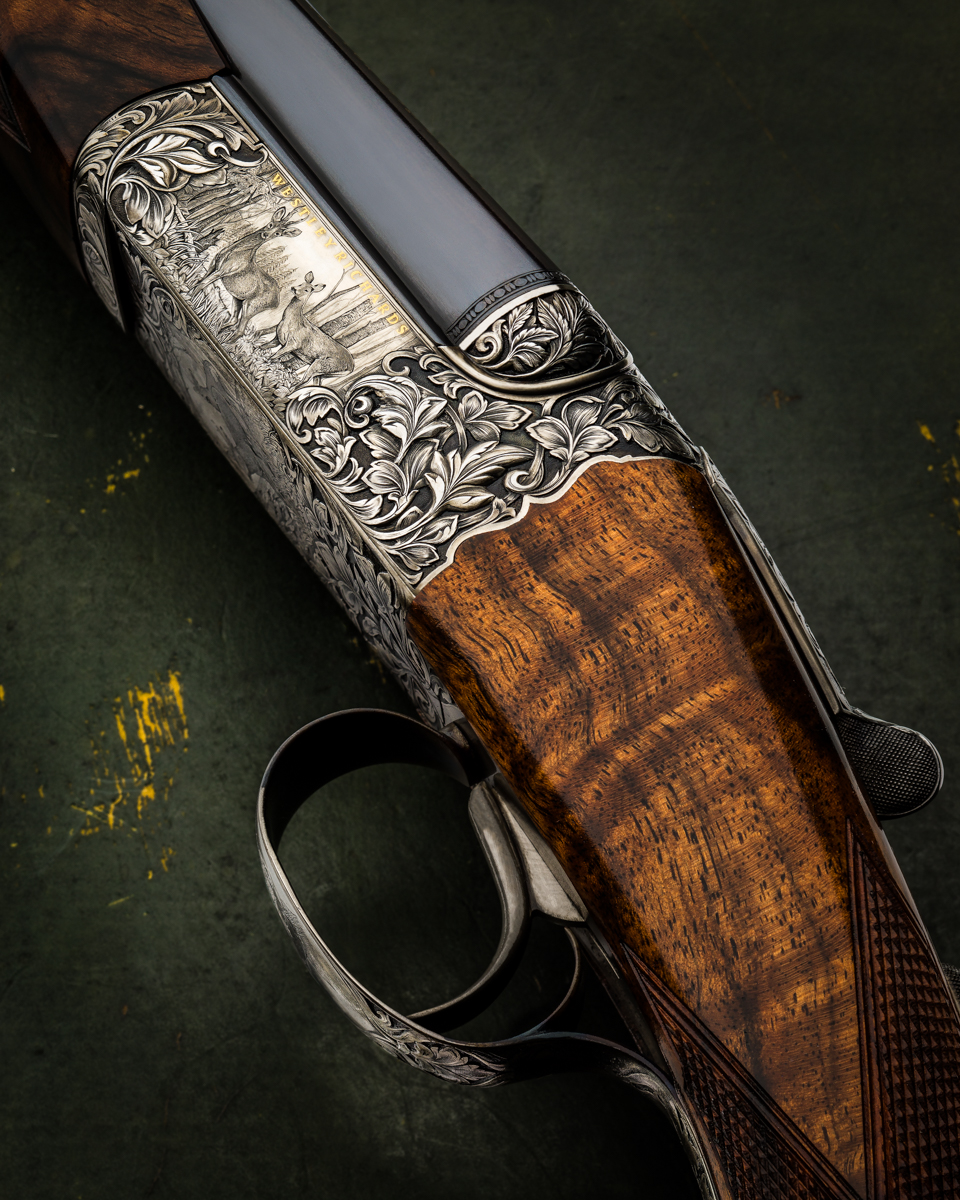 A beautiful single selective trigger, special lightweight double rifle in 9.3 x 62 depicting various scenes of Roe deer with deluxe scroll, raised carved steel and gold naming. This calibre is a classic for driven big game hunting in Europe as it has moderate recoil, yet still shoots a heavy bullet.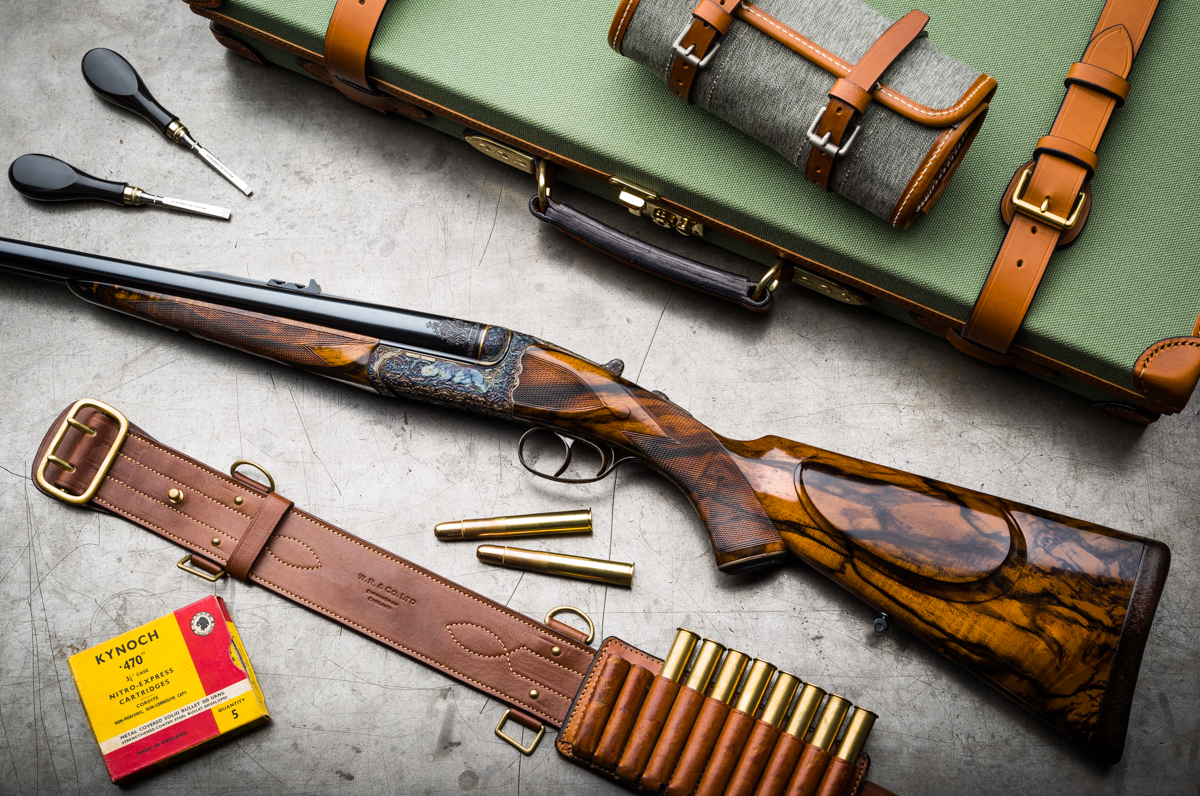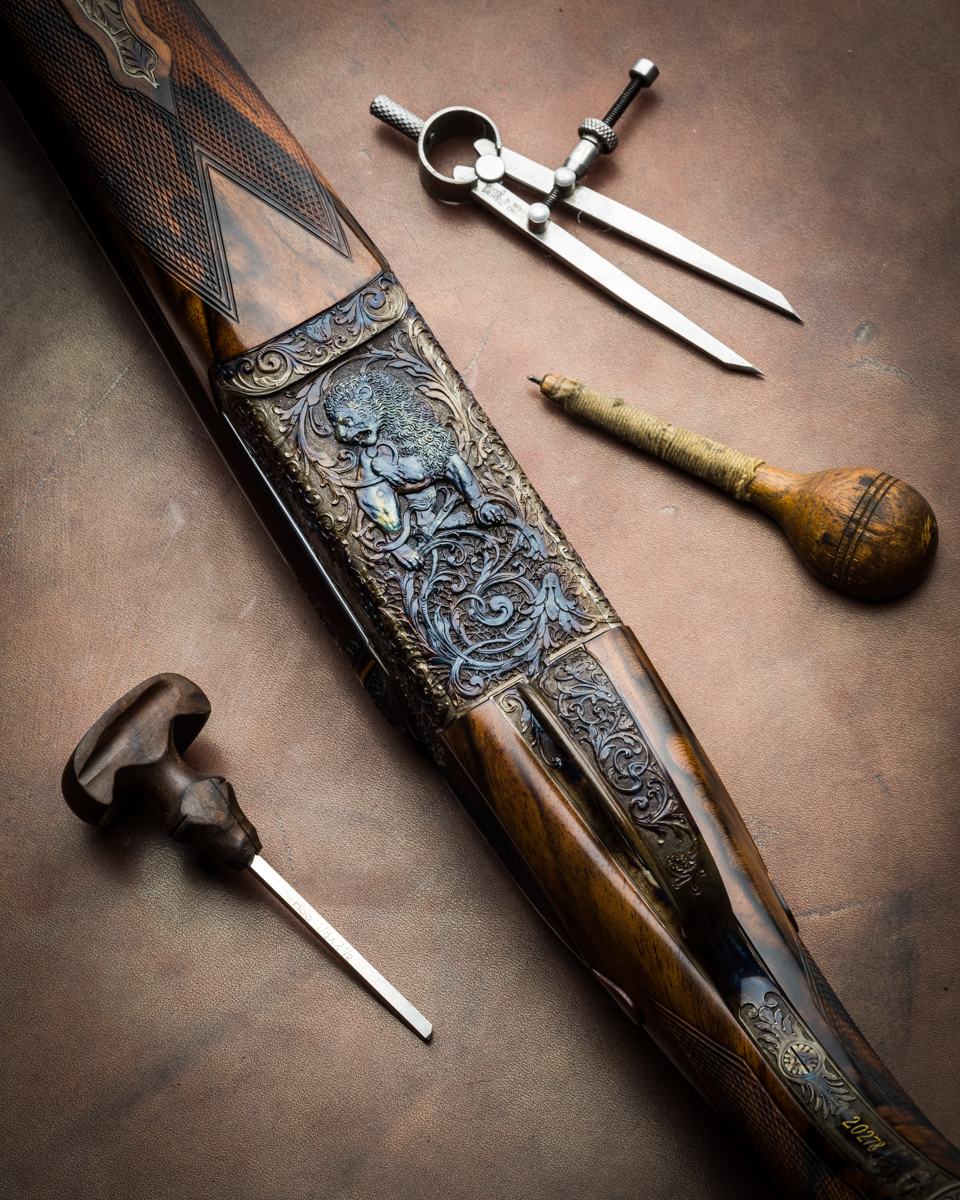 An exhibition .470 double rifle engraved by Paul Lantuch with carved game scenes, elaborate relief scroll and gold naming. All parts of the rifle were vividly case colour hardened to accentuate the engraving. Paul has since completed other masterpieces for Westley Richards which you will see in the coming weeks.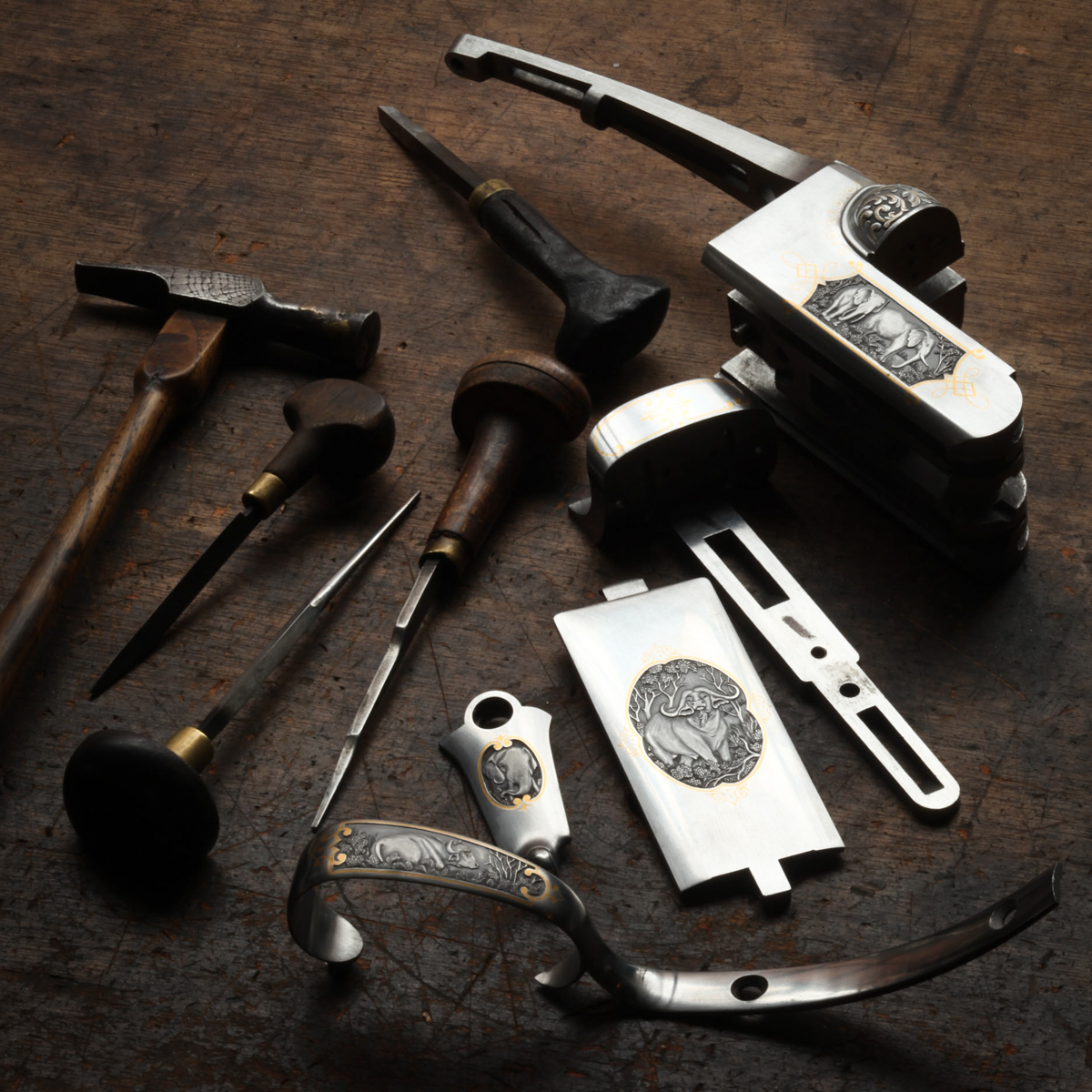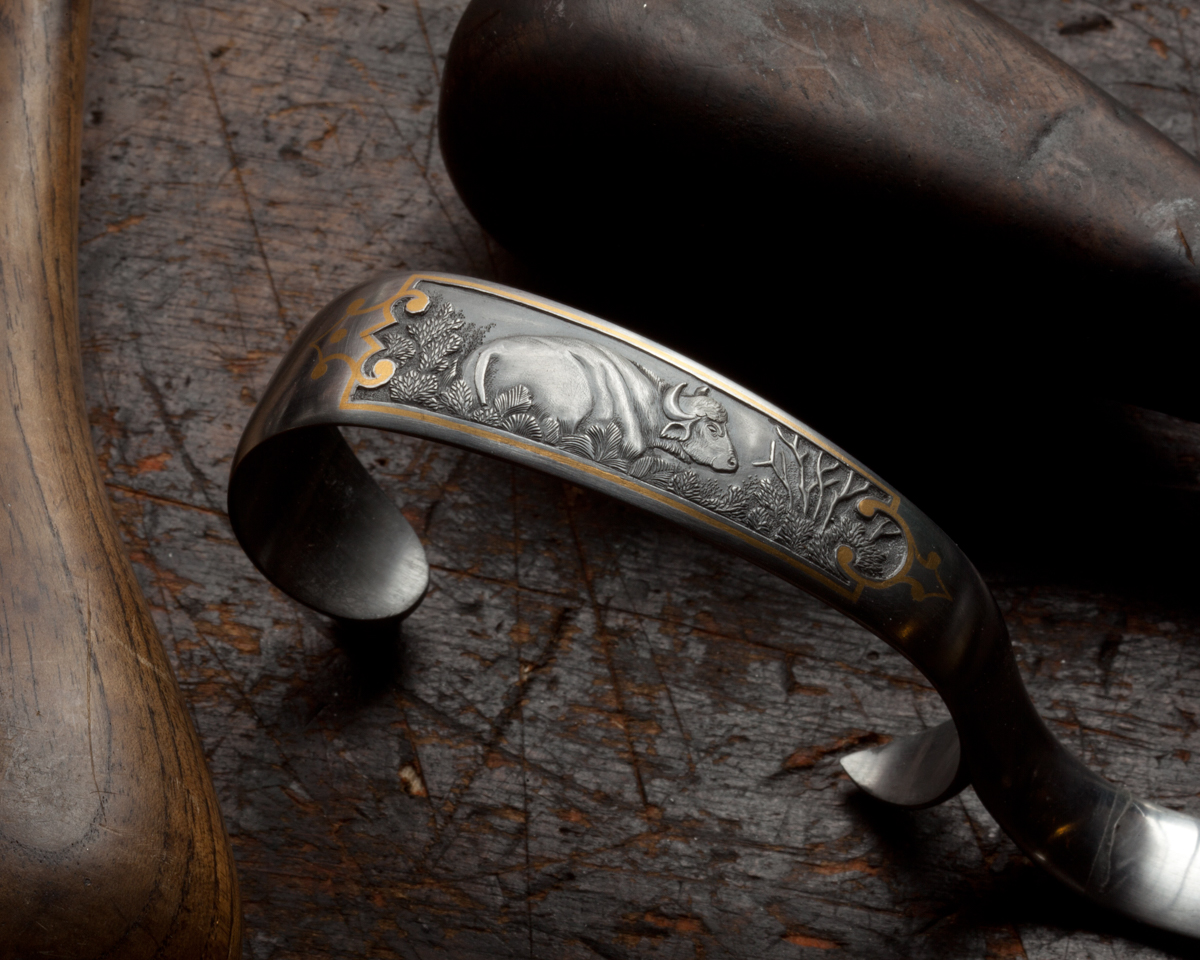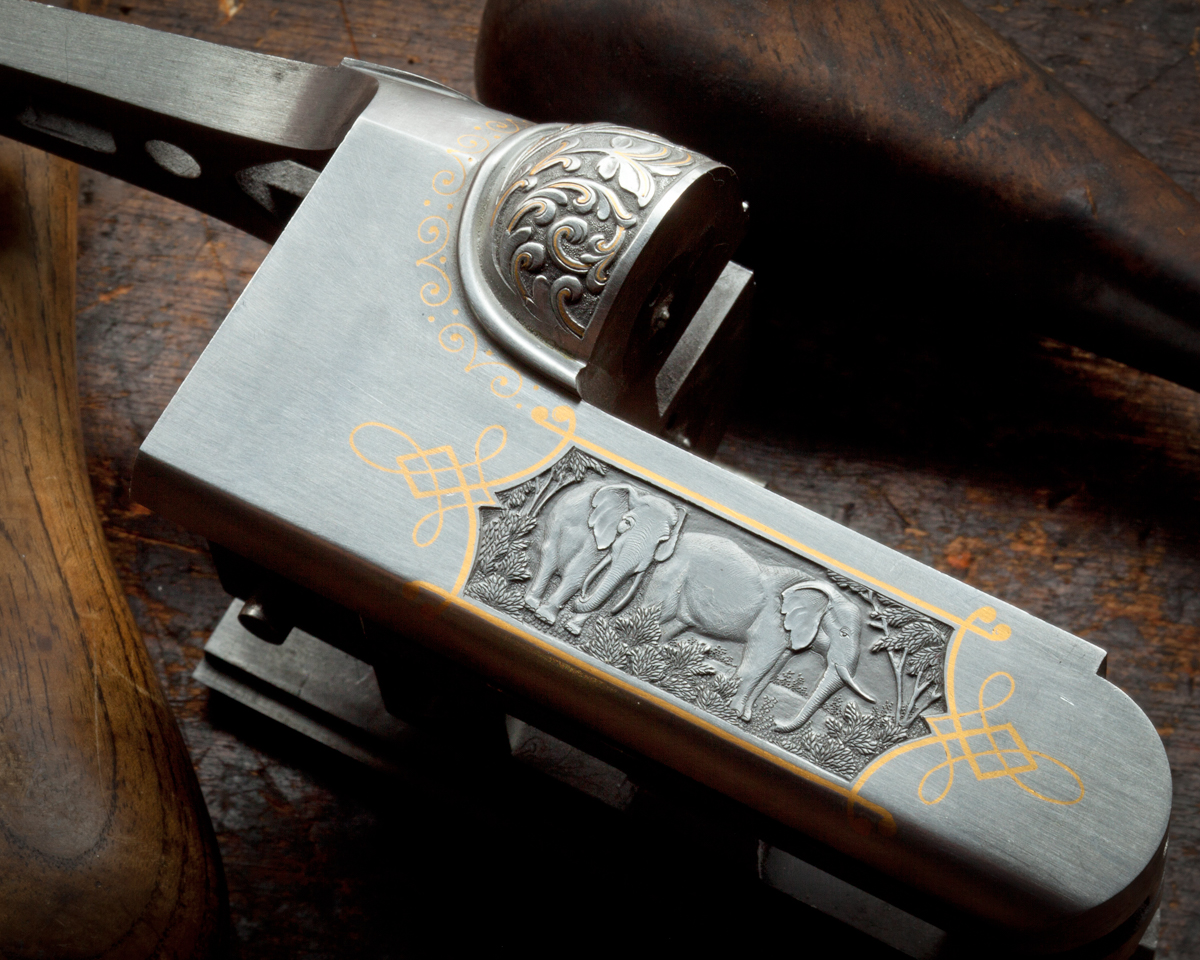 A partly engraved .470 'Modele de Luxe' double rifle, the pattern for which was based on an original Westley Richards shotgun as depicted on page 12 of 'In Pursuit of The Best Gun' the 200 year old history of Westley Richards. This rifle was one of the 'Millennium' series of guns and rifles all of which were commissioned for one patron.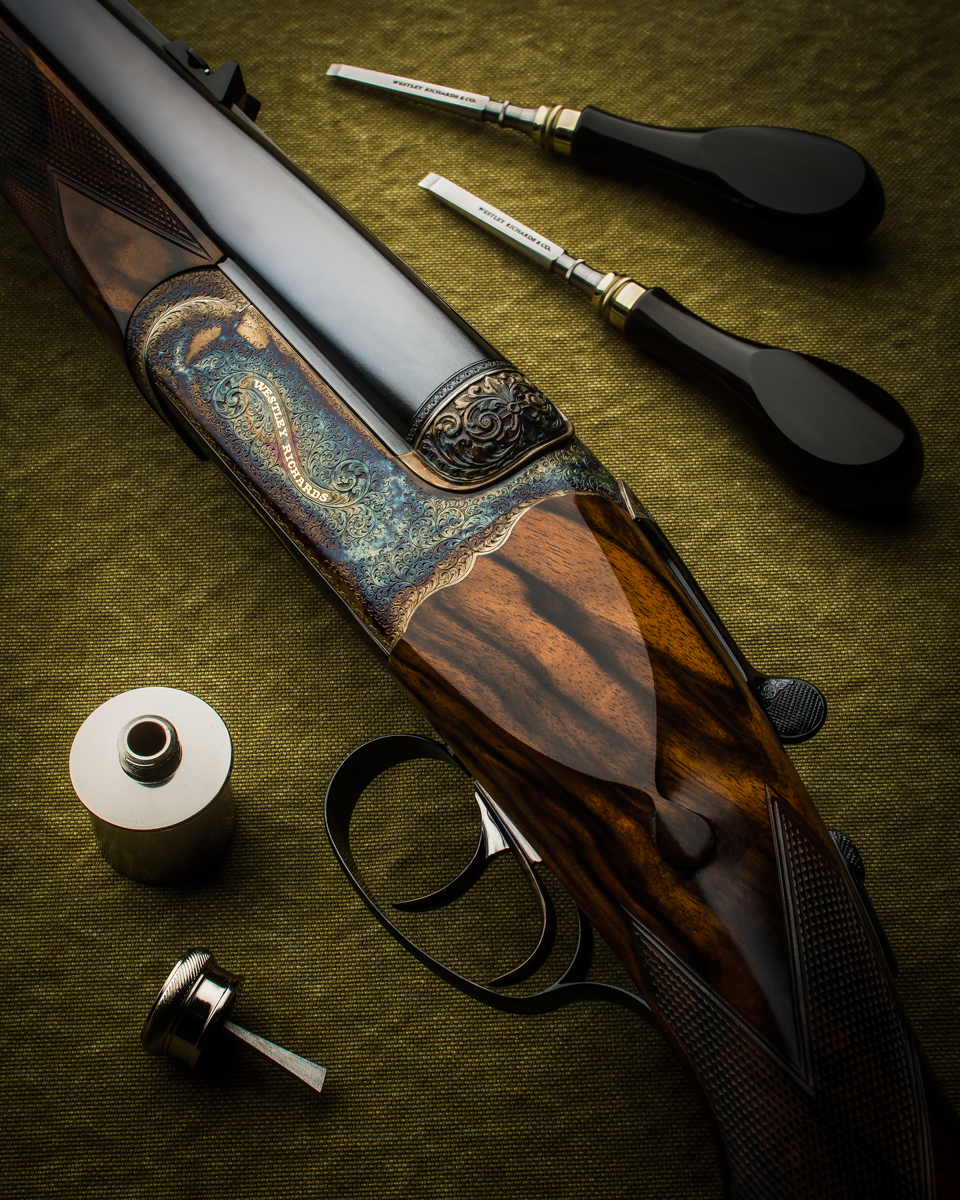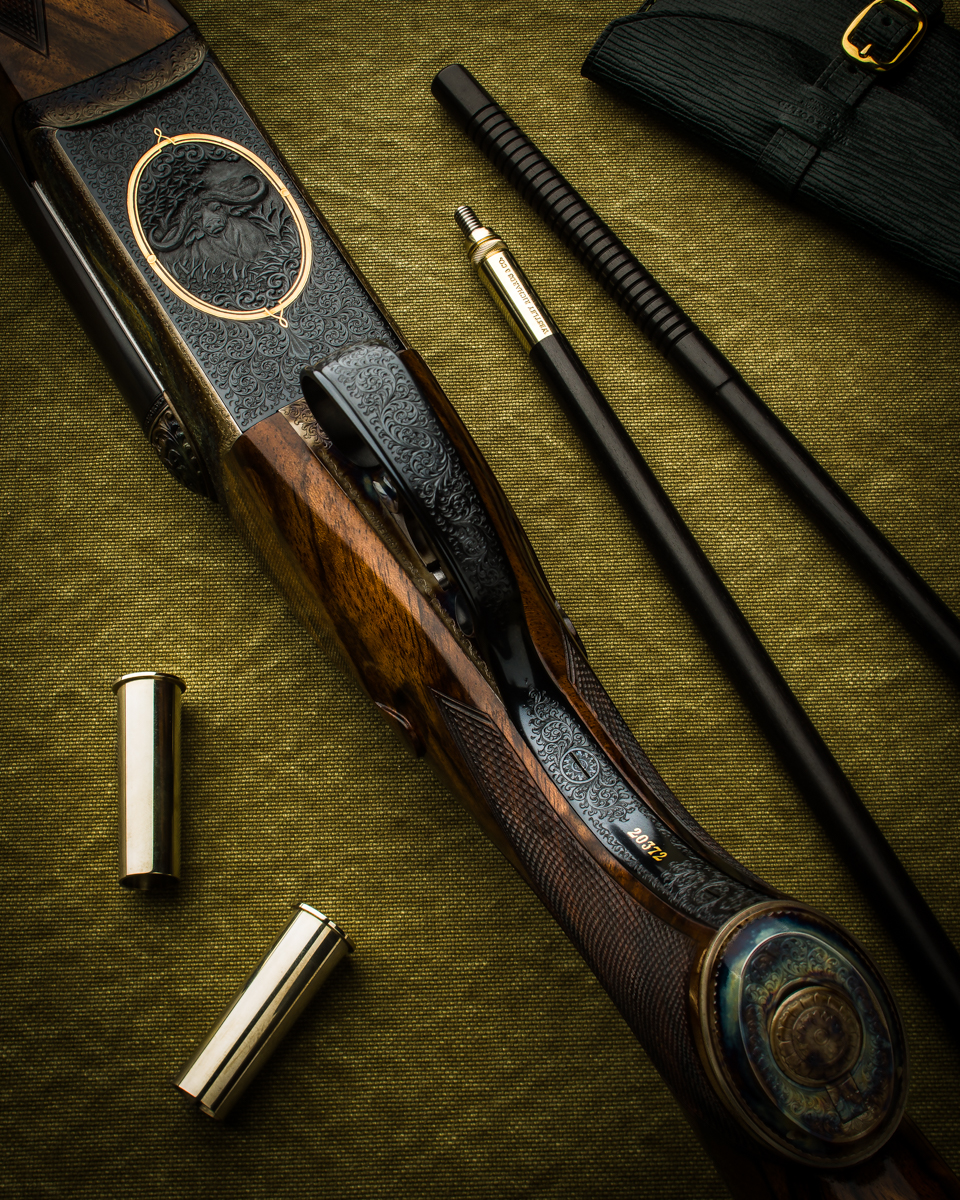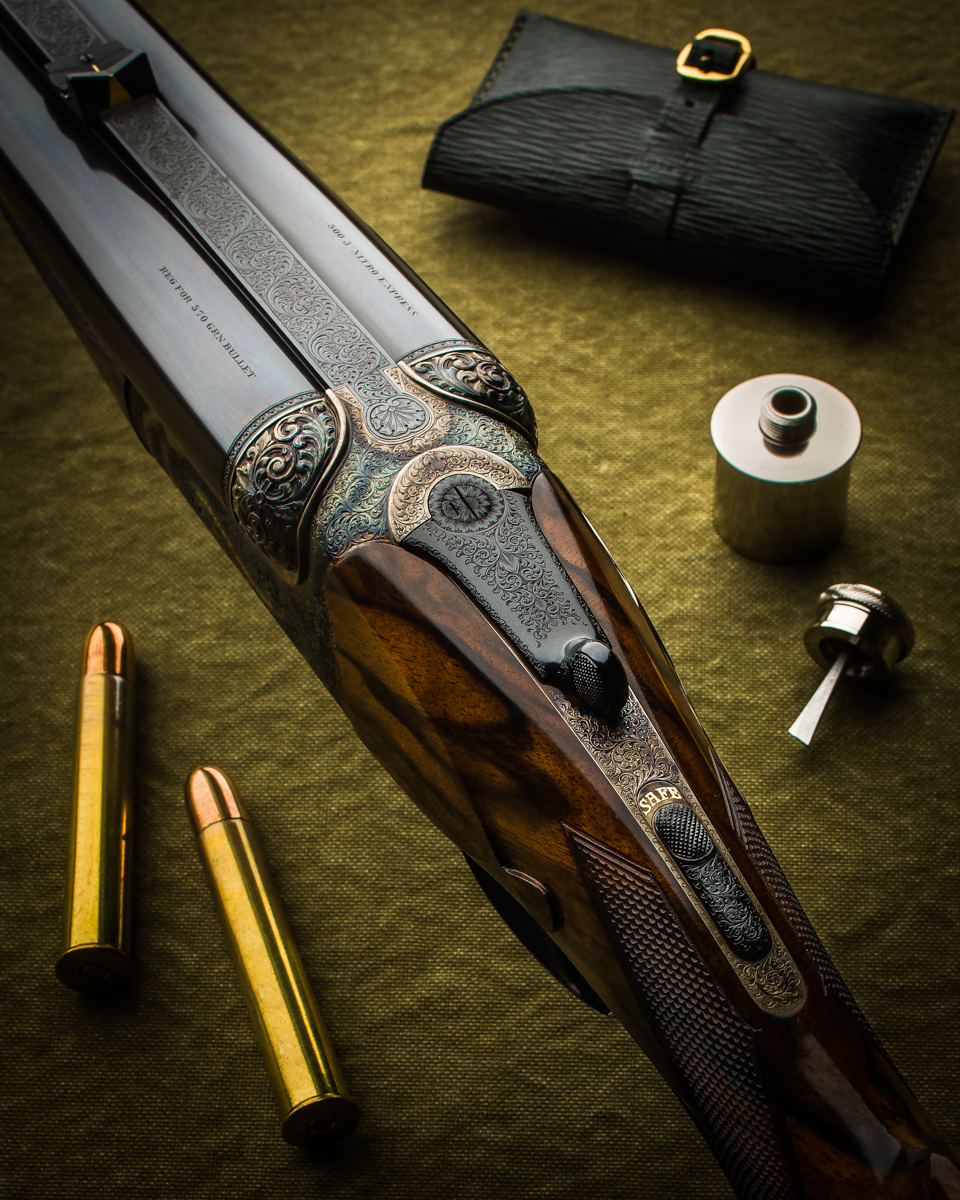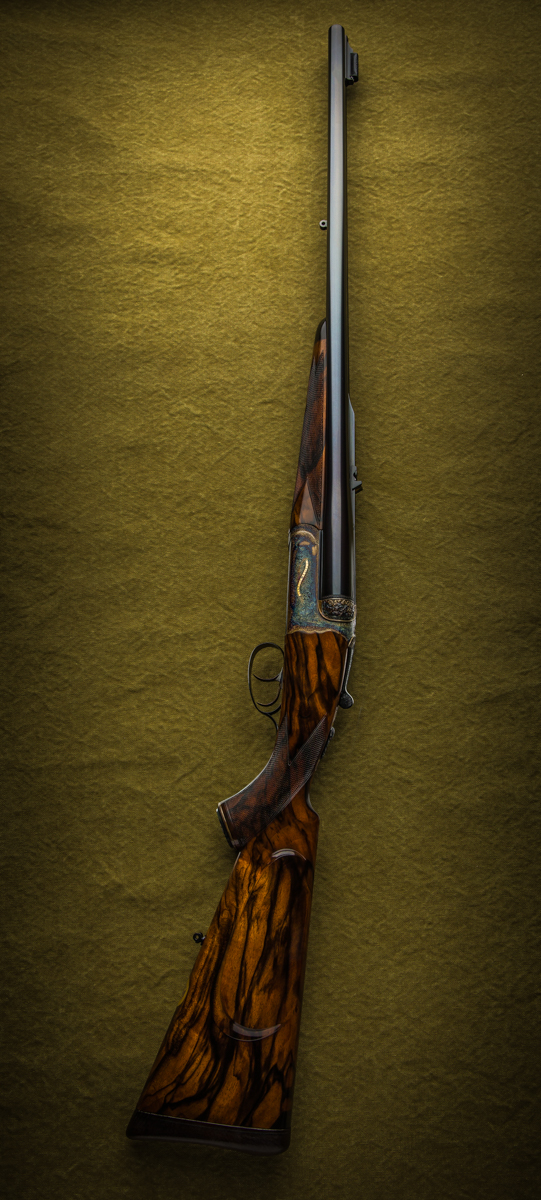 A superb heavy frame .500 double rifle with a subtle variation on the traditional Westley Richards 'house' engraving format. This rifle has carved fences and a carved buffalo on the cover plate which add a personal touch of individuality. When the commission for this rifle was given we were asked to build it on a heavier frame so that a weight of 12lb to 12lb 8ozs could be obtained.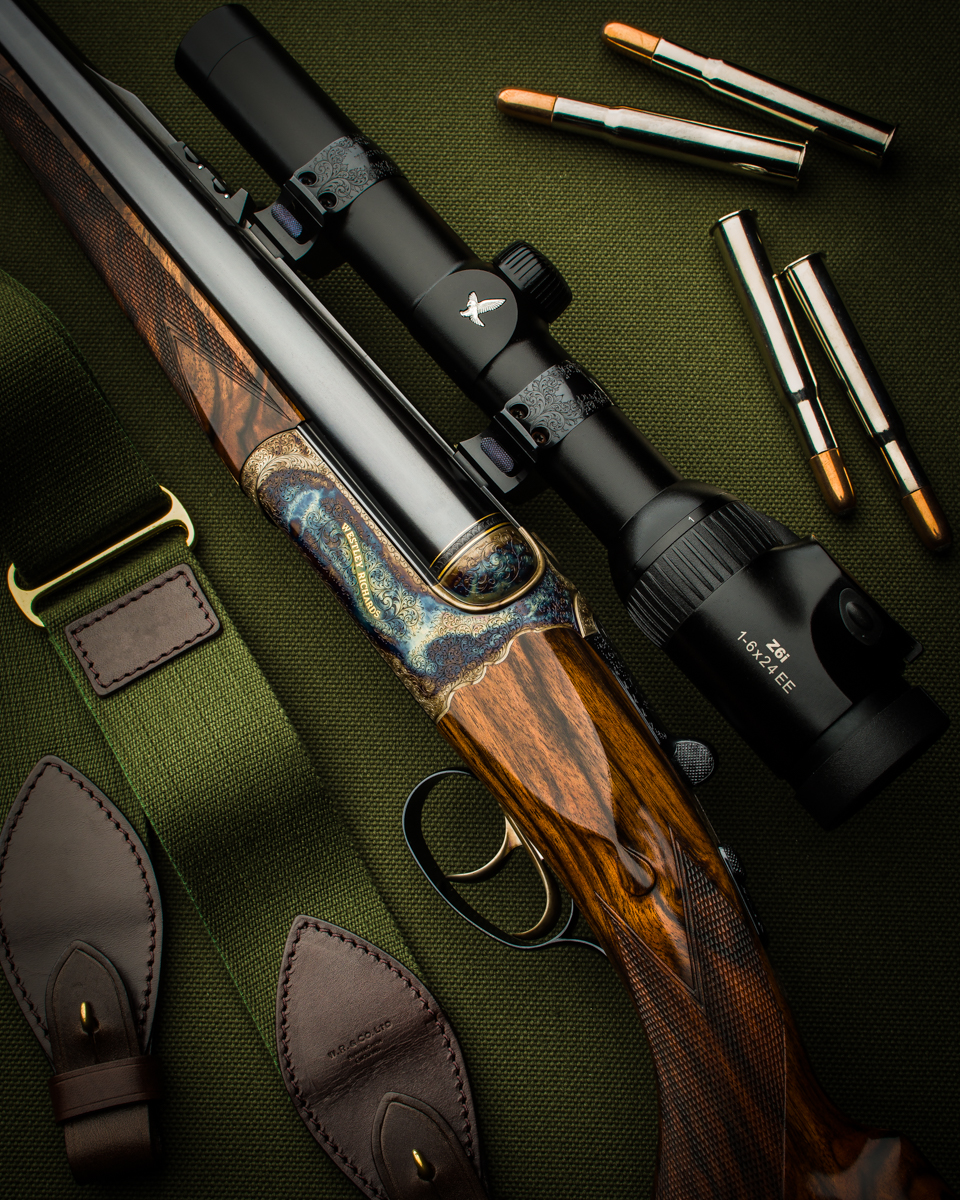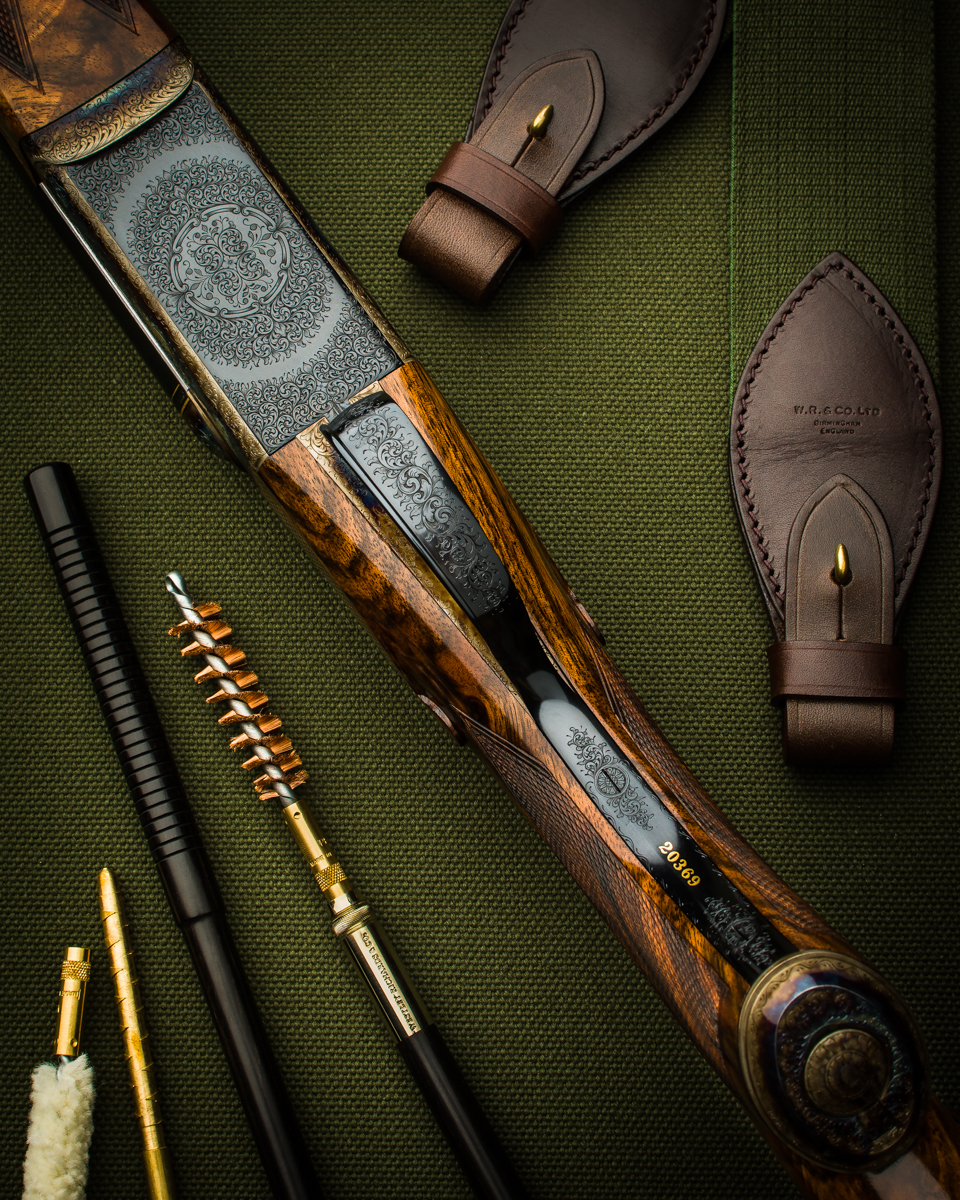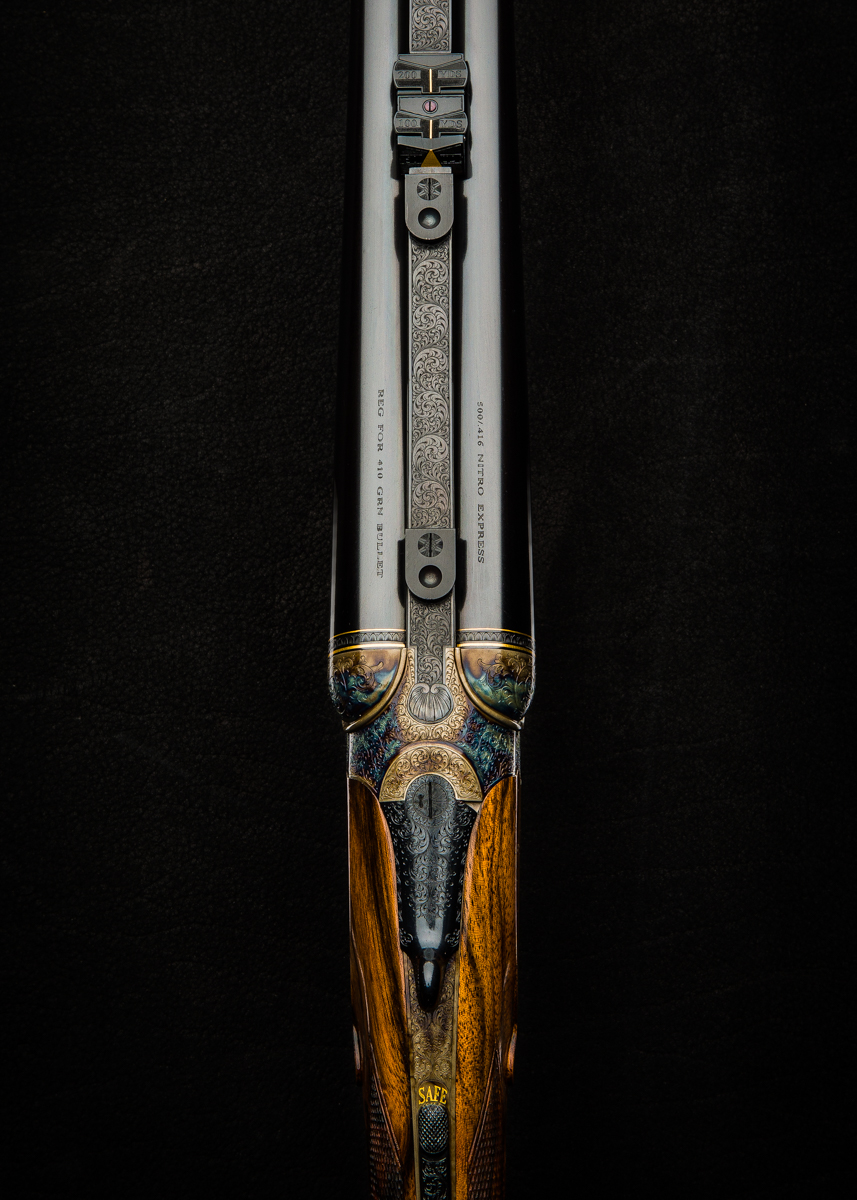 Another very traditionally engraved double rifle in .500/.416 calibre. This rifle we scoped and regulated at 100 yards, making it a super buffalo gun for those trickier long shots.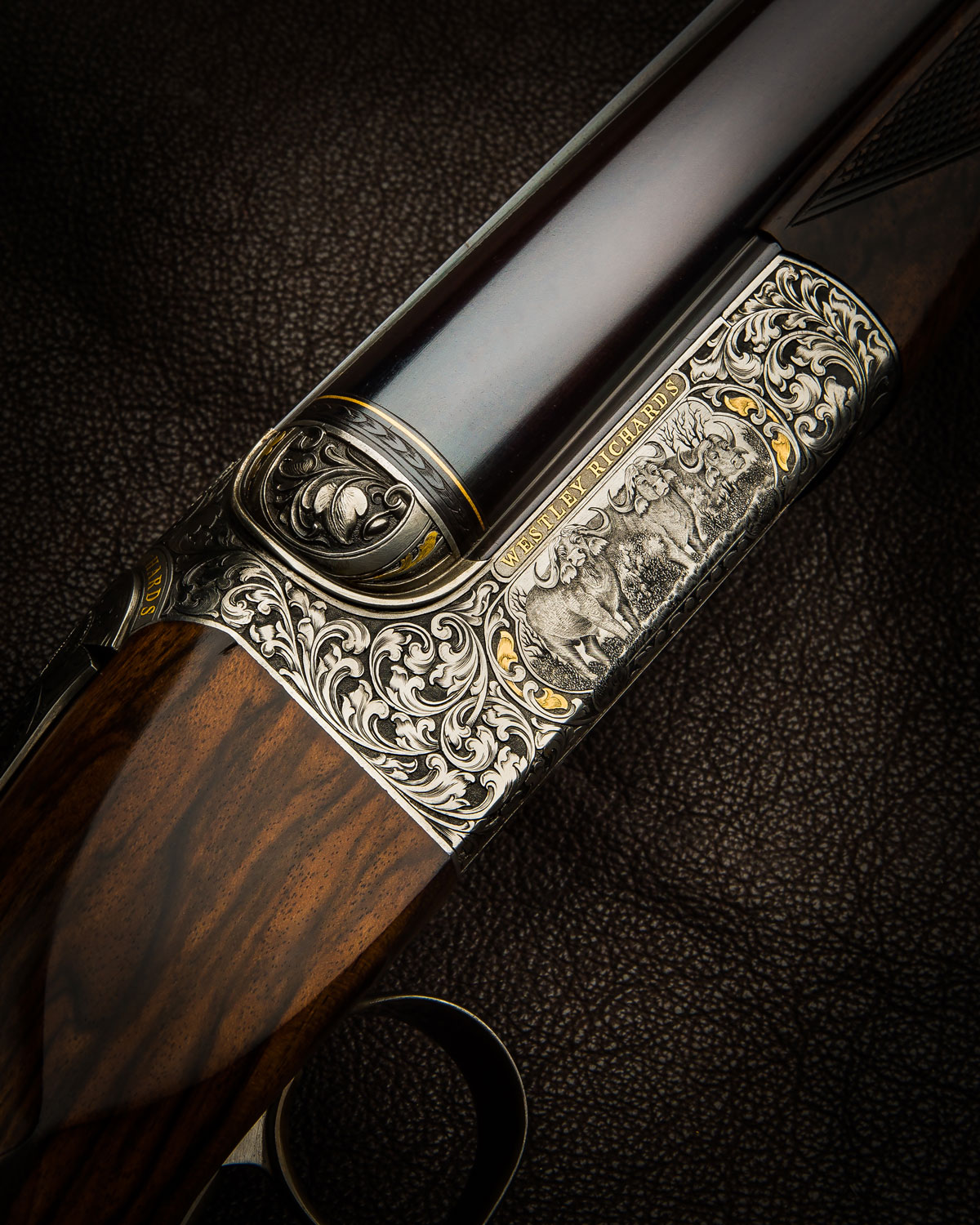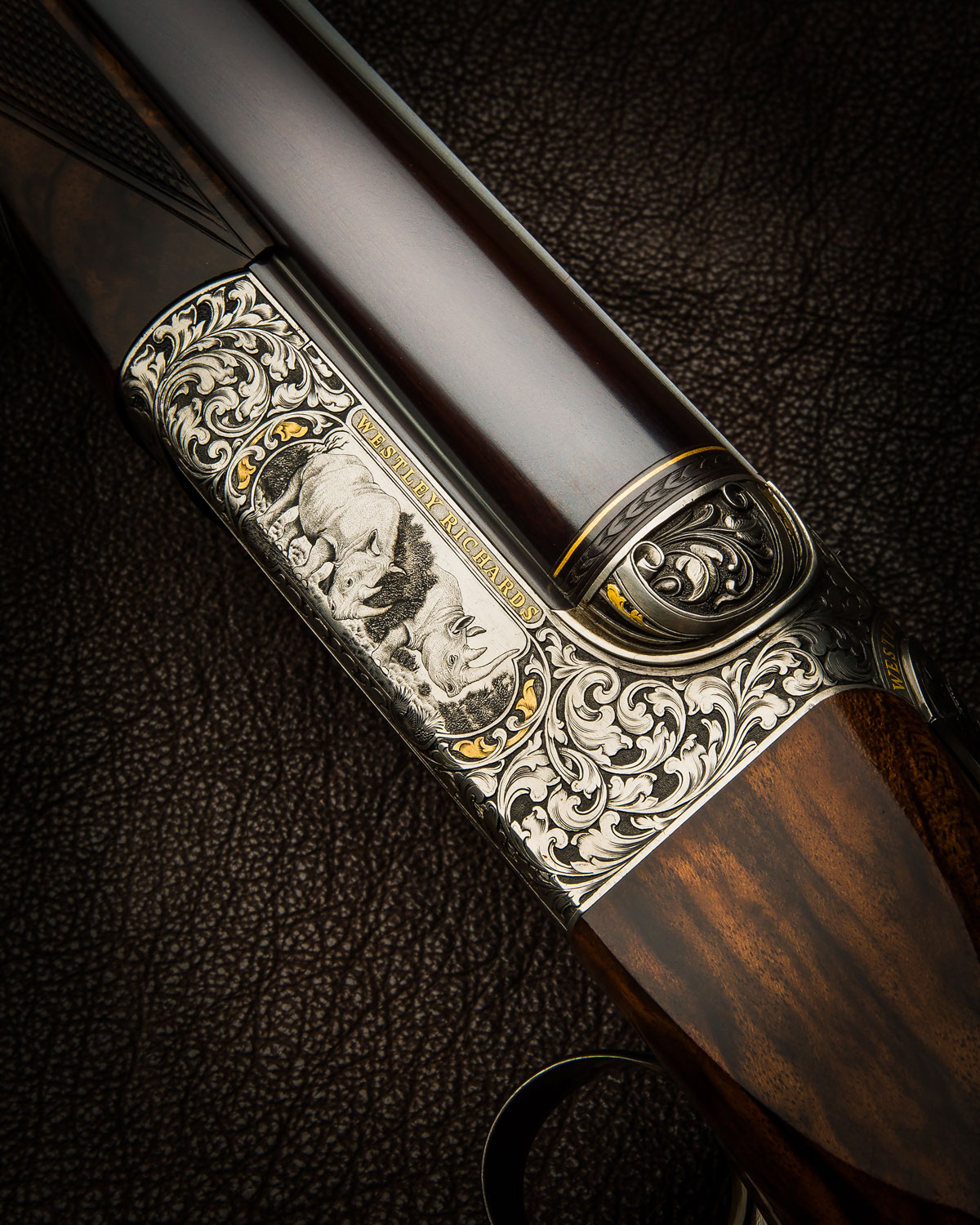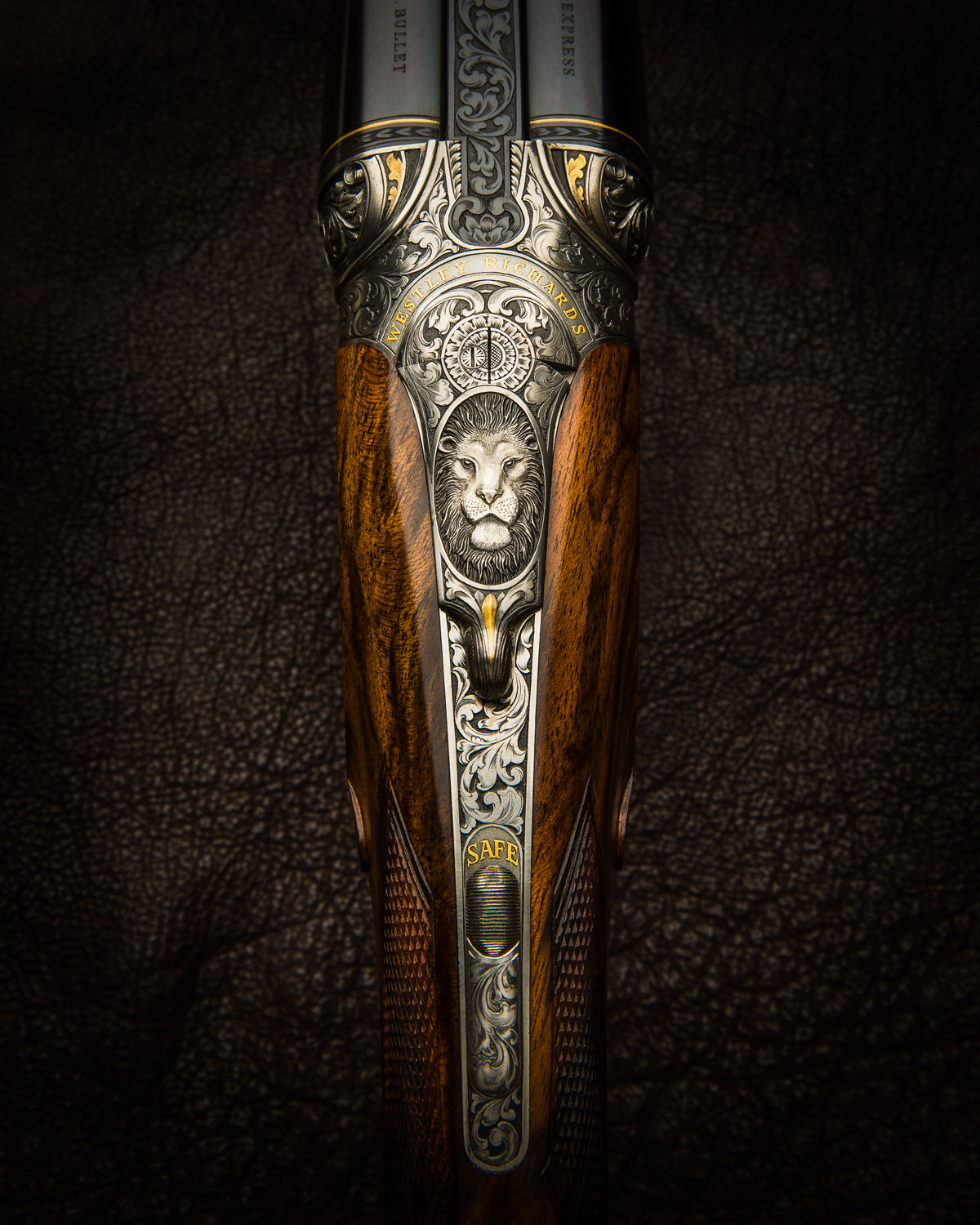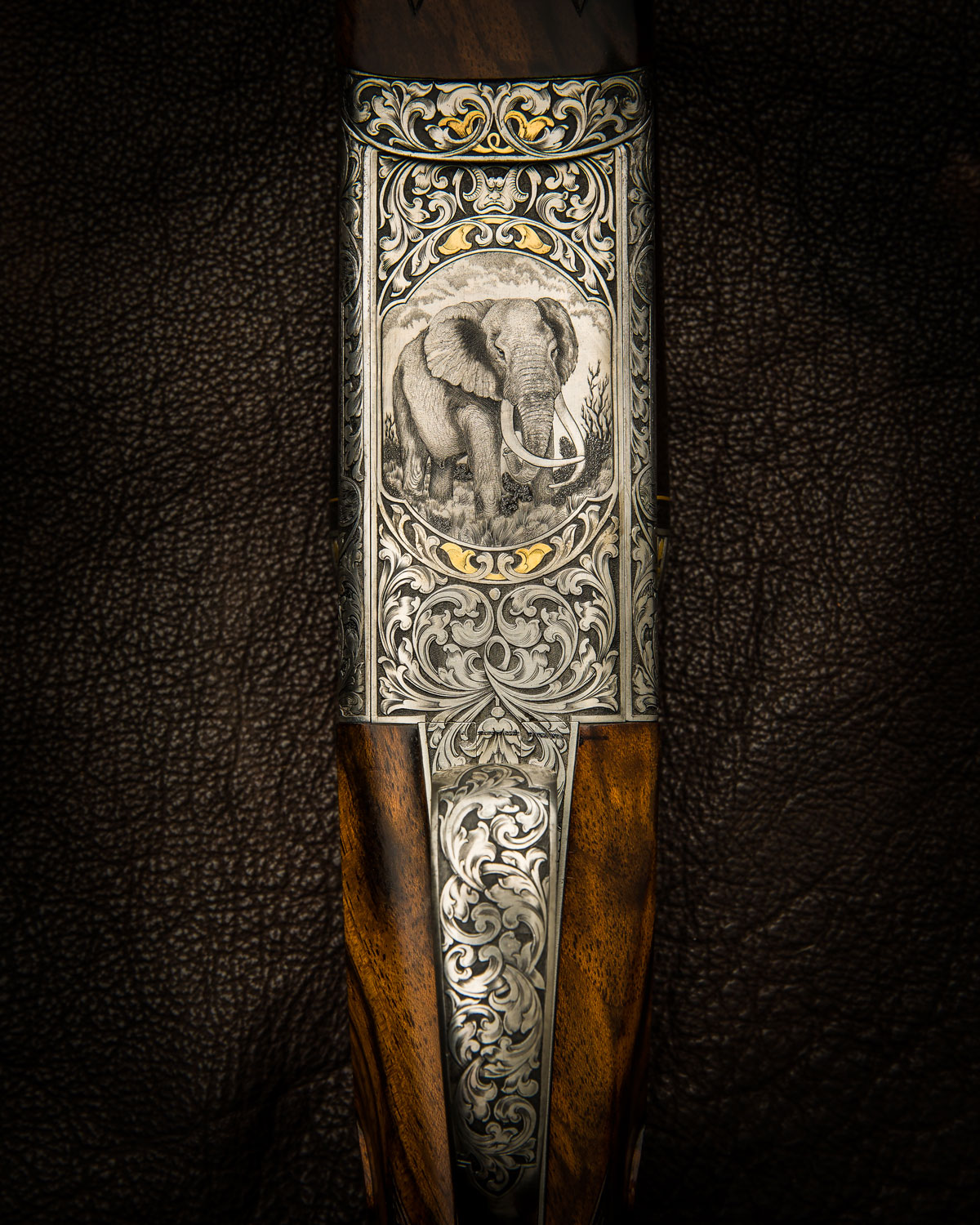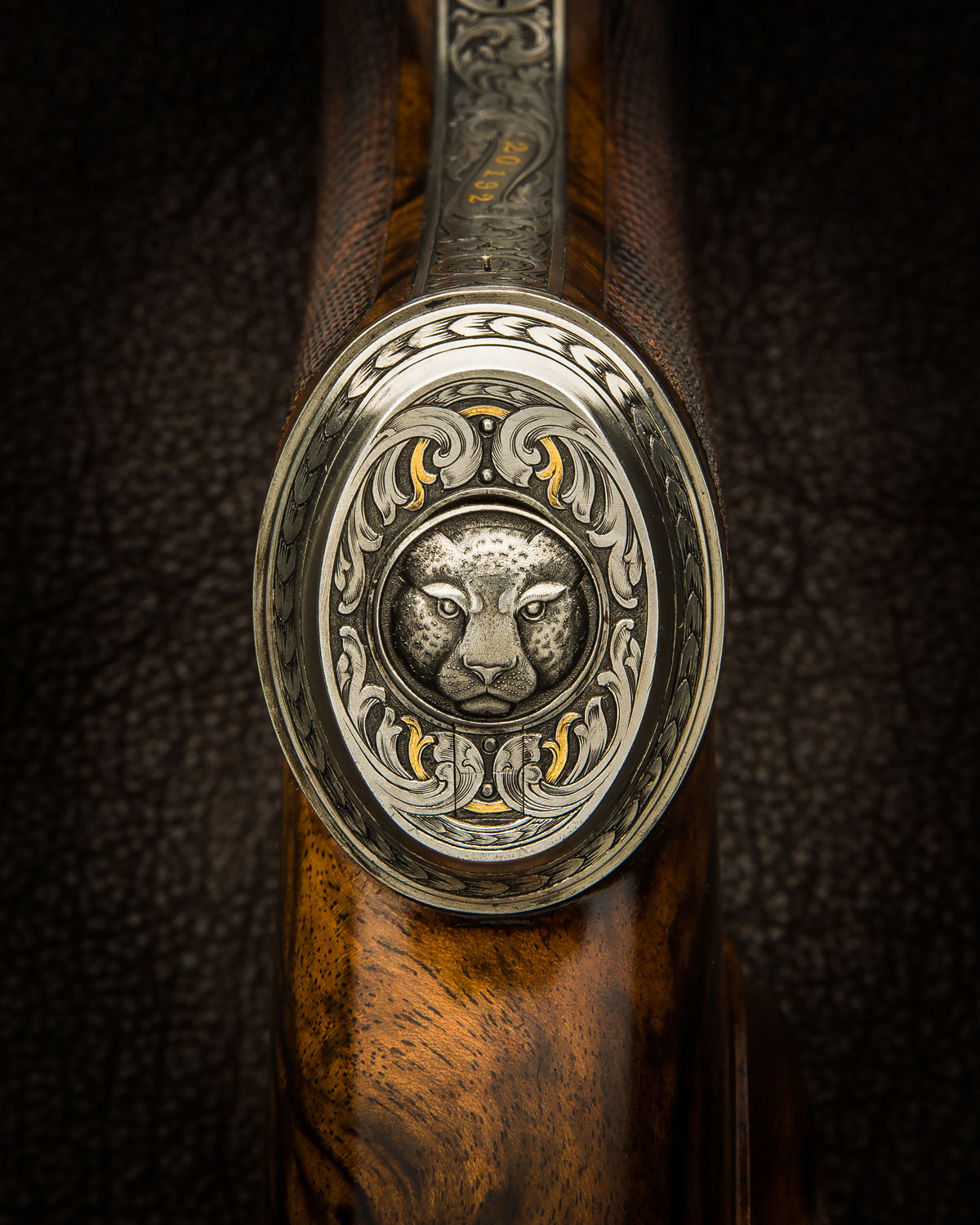 A 'Modele de Luxe' .500 double rifle that has never appeared on The Explora. When originally completed we were not in a position to photograph it, but thankfully the rifle passed back to us and we able to obtain some nice images. The rifle has elaborate scroll with game scenes in both traditional and carved format, the whole rifle accented with gold detailing.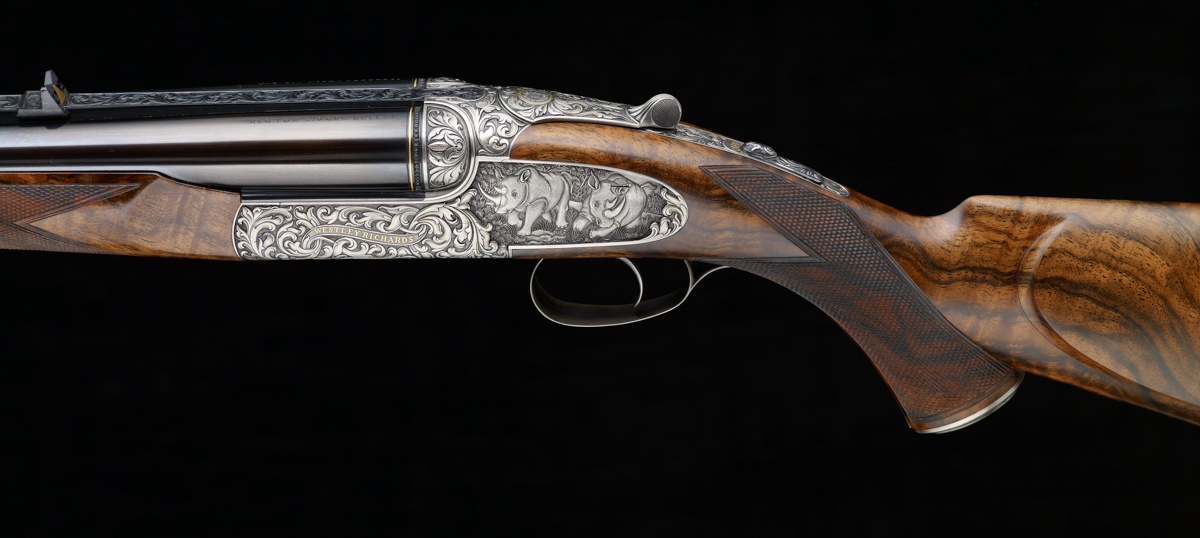 A fully carved side plated, single selective trigger .500 double rifle. Sadly one of the only images we have of this rifle which was part of a larger collection built for one client.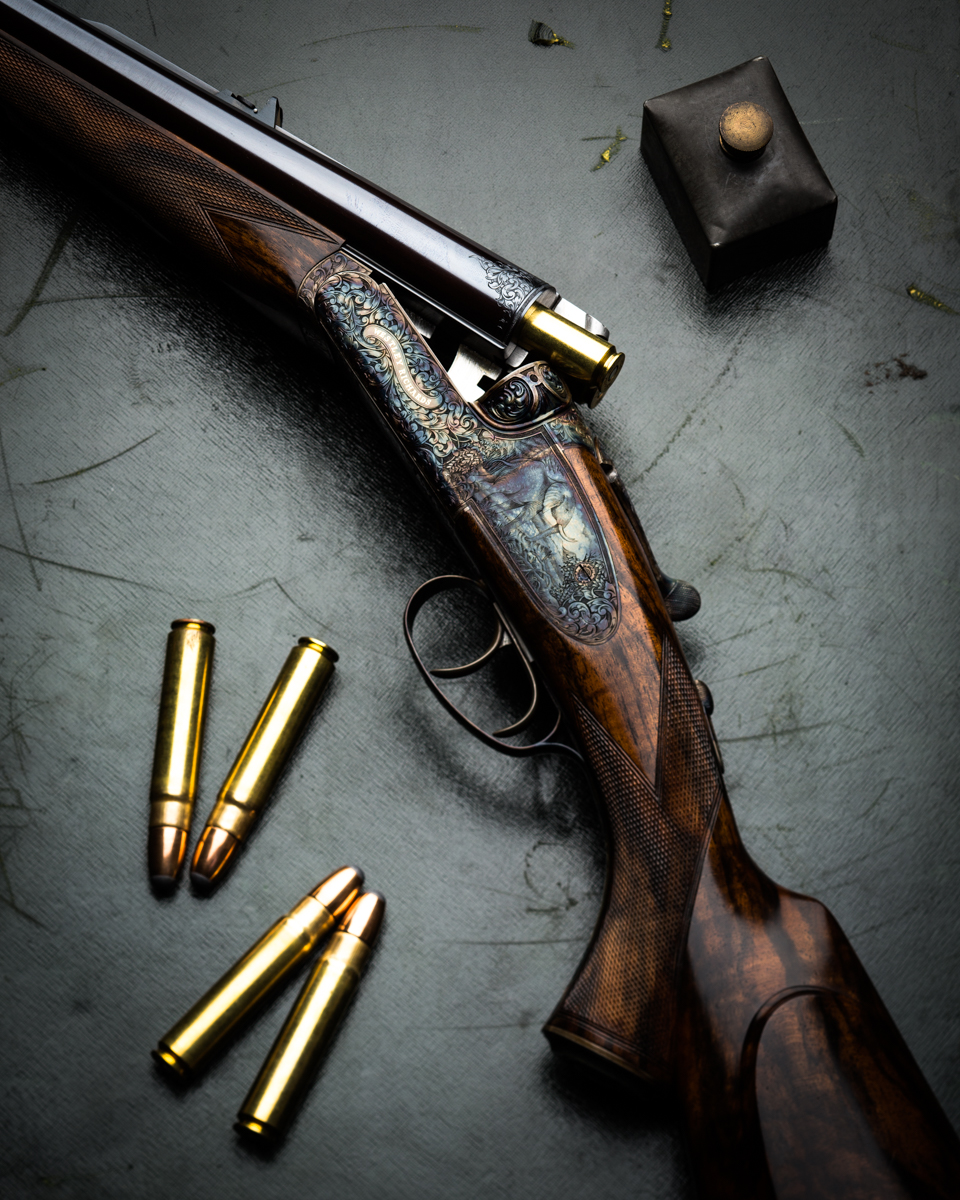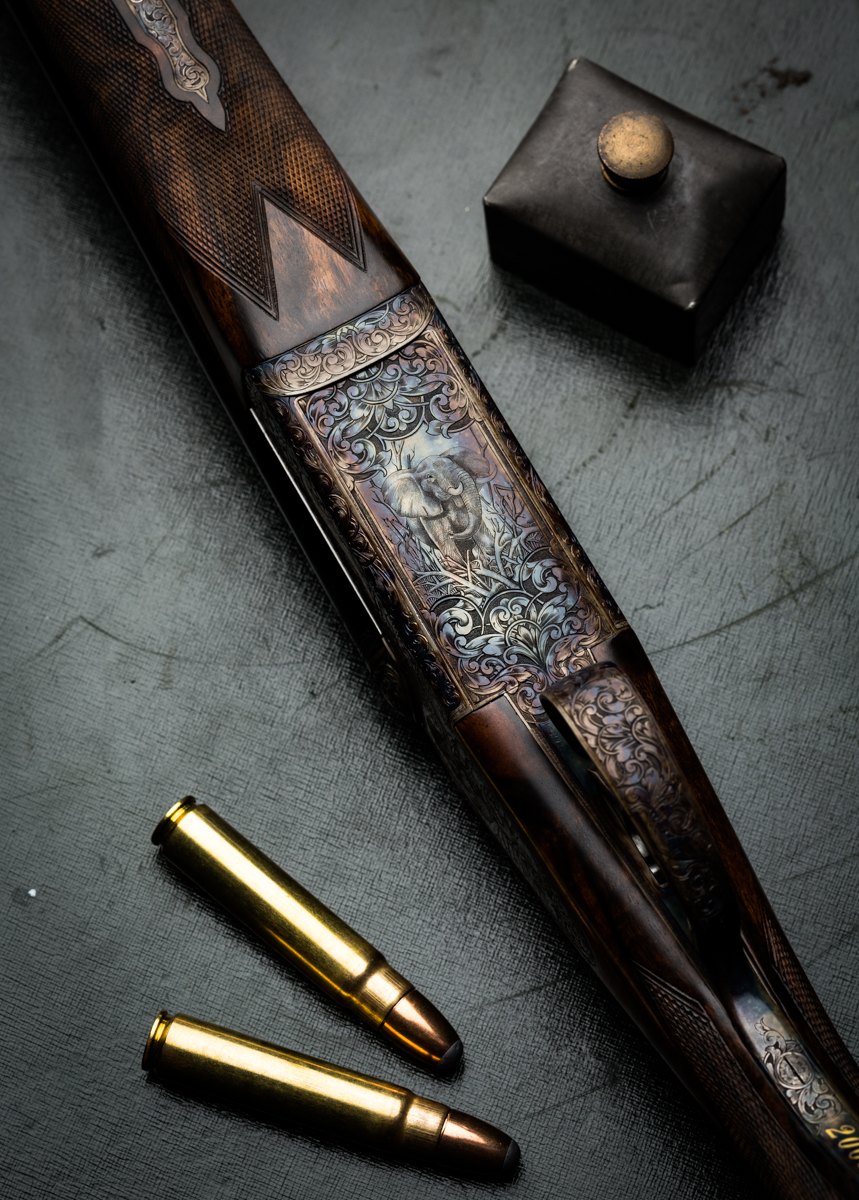 This mighty .500 Jeffery calibre sideplated double rifle is one of only two built by Westley Richards since the introduction of the cartridge. It is a formidable round that at one time held the status of being the most powerful magazine rifle cartridge.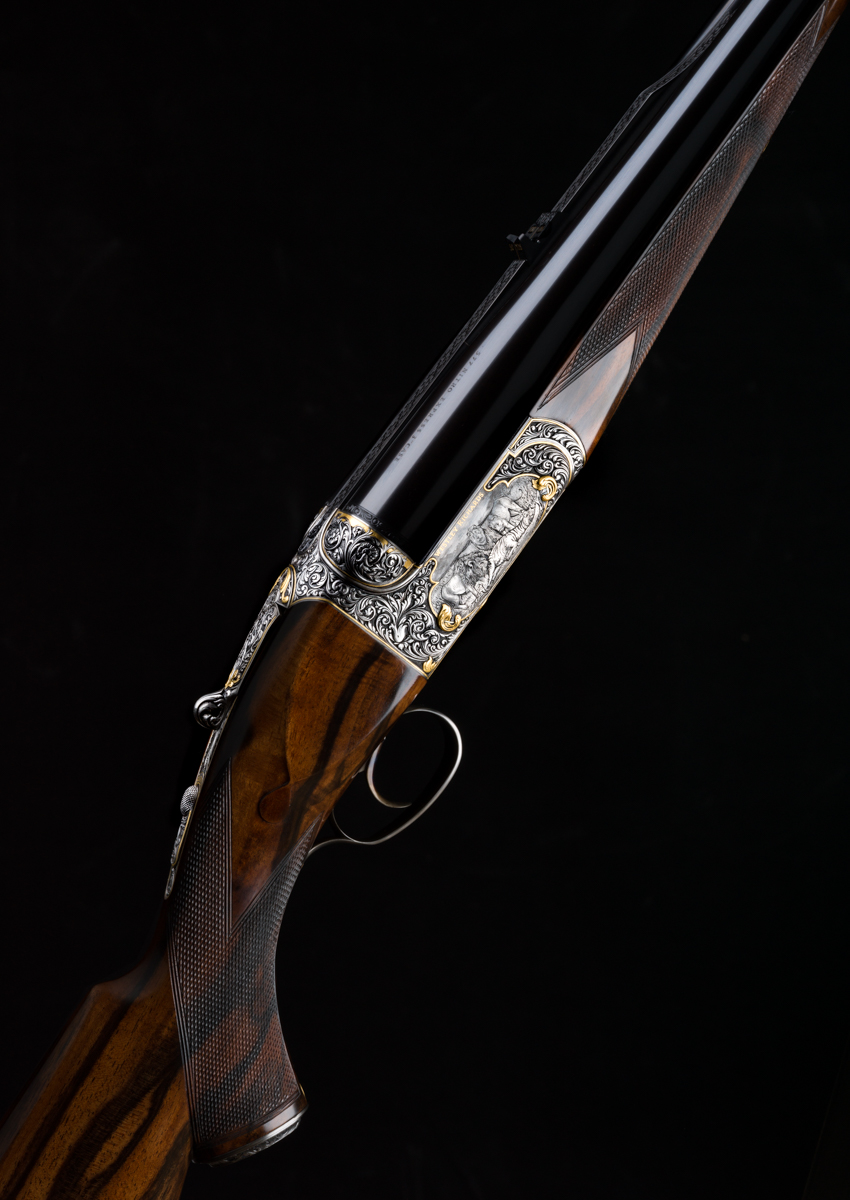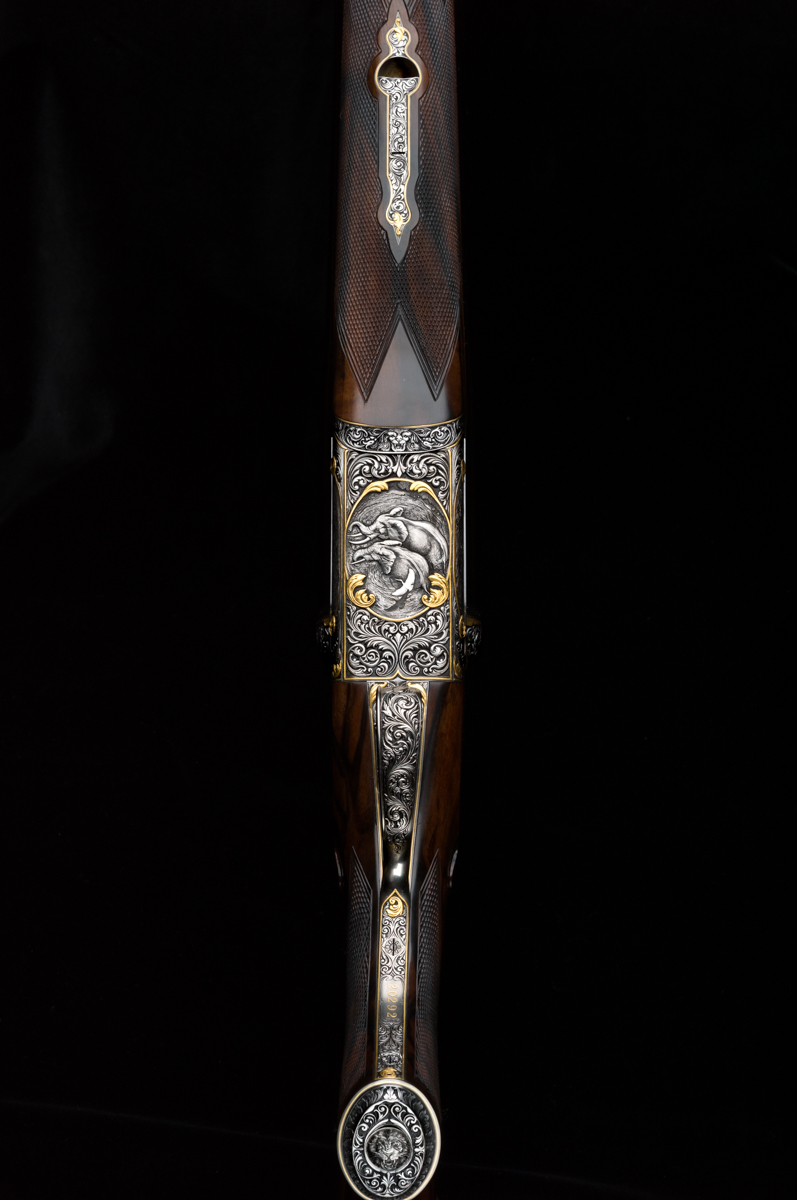 A .577 double rifle expertly engraved by Vince Crowley depicting various African scenes. The cover plate design on this rifle is unique in that it shows a pair of bull elephant as seen from the air in the Okavango Delta, Botswana.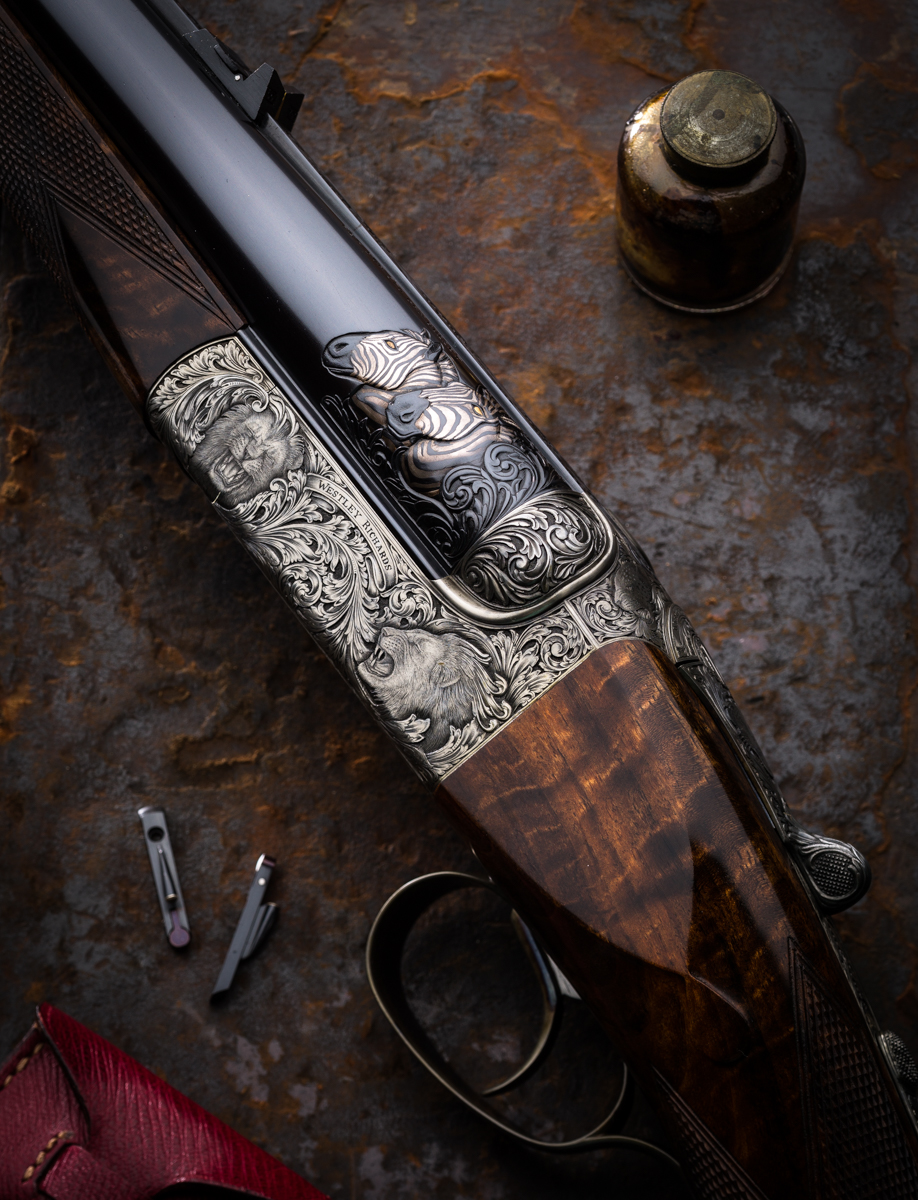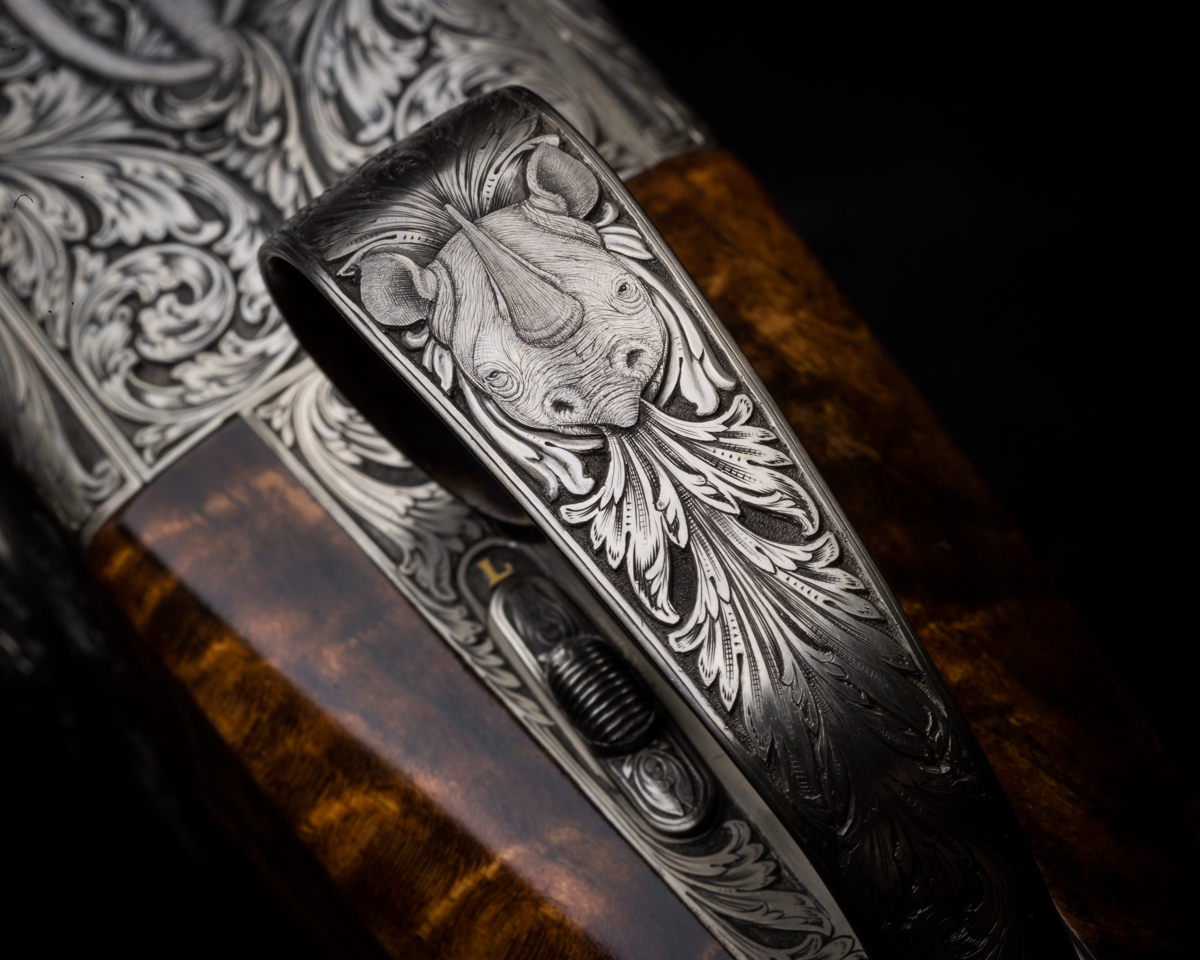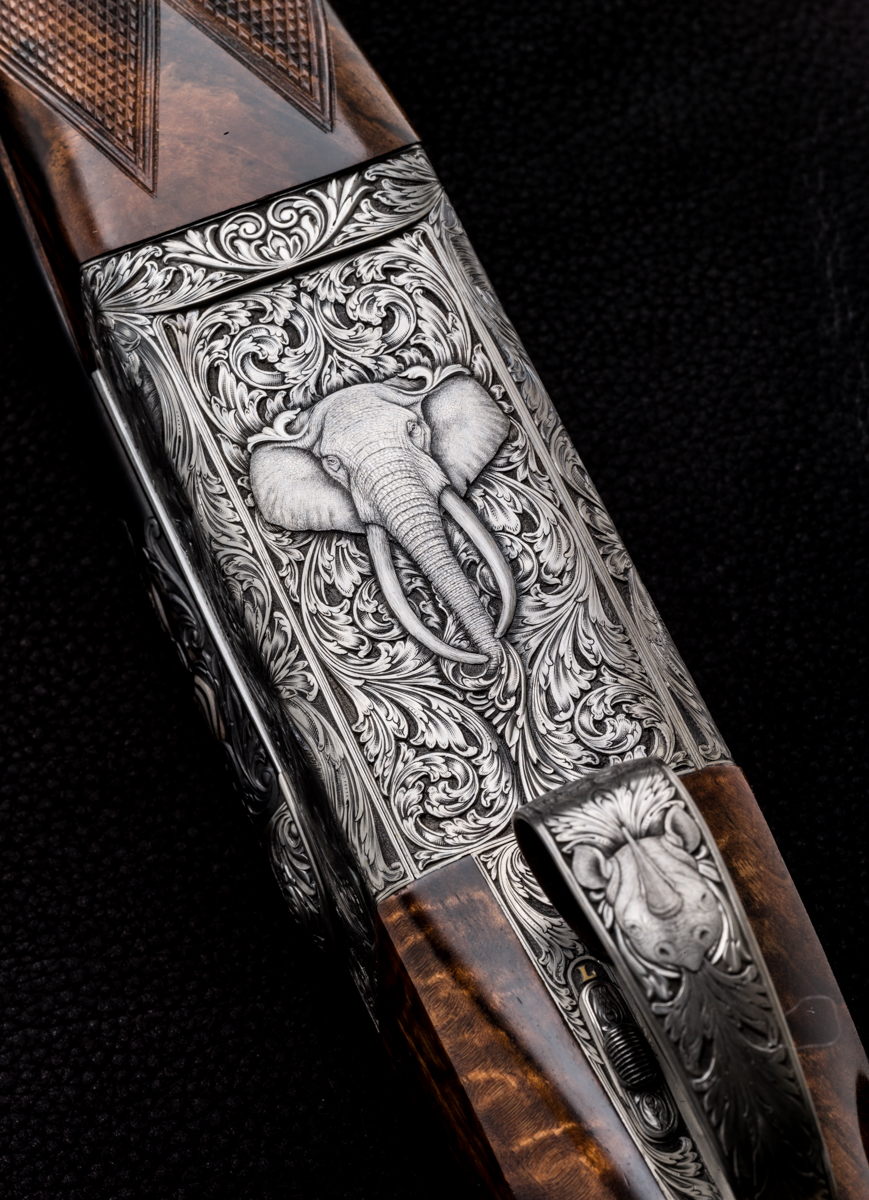 A stunningly executed .500 double rifle. The original concept for this rifle was designed by Rashid Hadi and then executed by both he and Brad Tallett. Collaborations amongst engravers has become a feature of Westley Richards guns and rifles, taking the very best of skills and moulding them into singular masterpieces.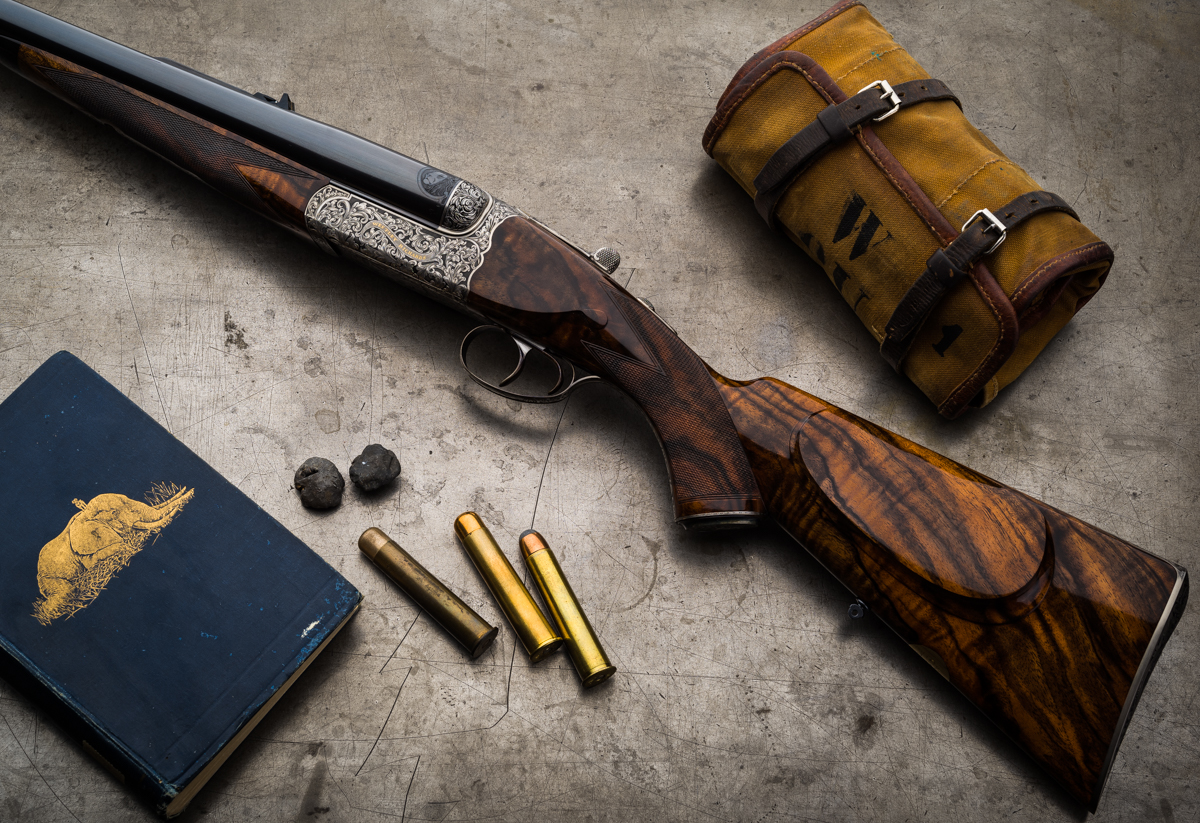 The .600 remains along with the .577, .500 and .470 nitro expresses, the bulk of the double rifle orders going through the Westley Richards factory. Double rifles are synonymous with the name Westley Richards and have remained in constant production since the development of modern smokeless powder. This rifle combines carved scenes with elaborate scroll and gold lettering.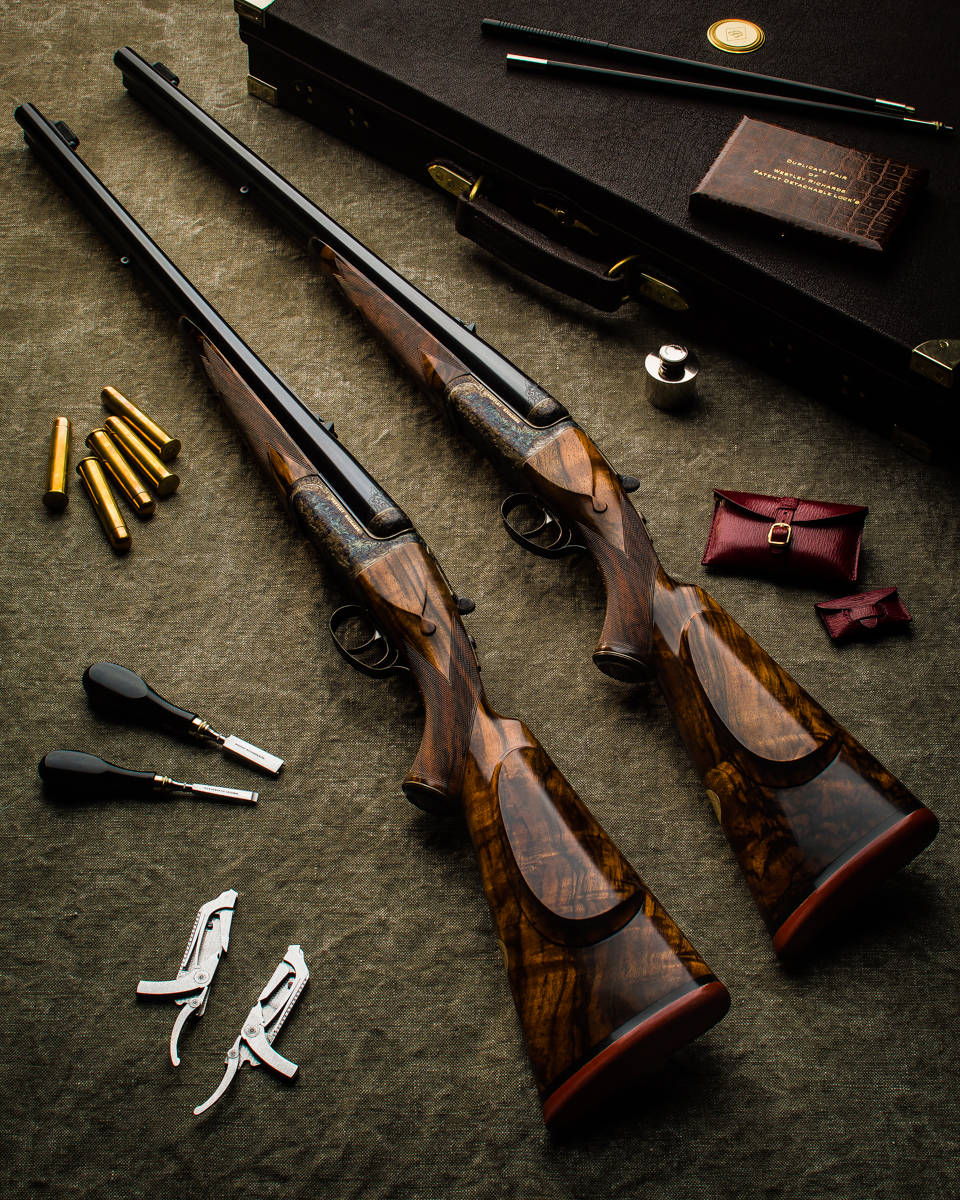 The only pair of .600 nitro express double rifles built by Westley Richards. Pairs of large calibre double rifles are rare by anyones standards, a pair of .600 even more so. These rifles have genuinely been used and are working tools as much as works of the gunmakers art.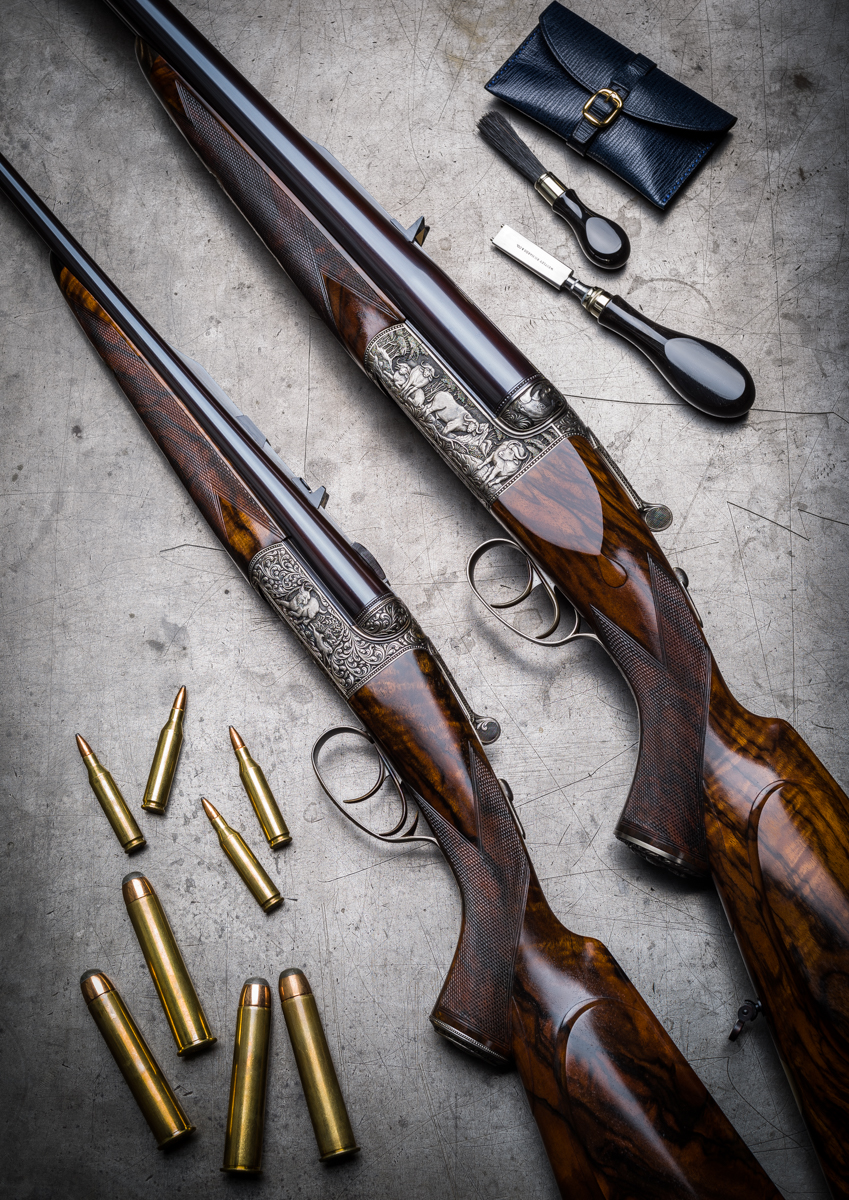 A .243 Winchester and .600 nitro express double rifle original but as a consecutive pair to demonstrate the gunmakers ability to build scaled rifles at the extreme ends of the calibre range. Each rifle was fully carved and came in individual black alligator cases.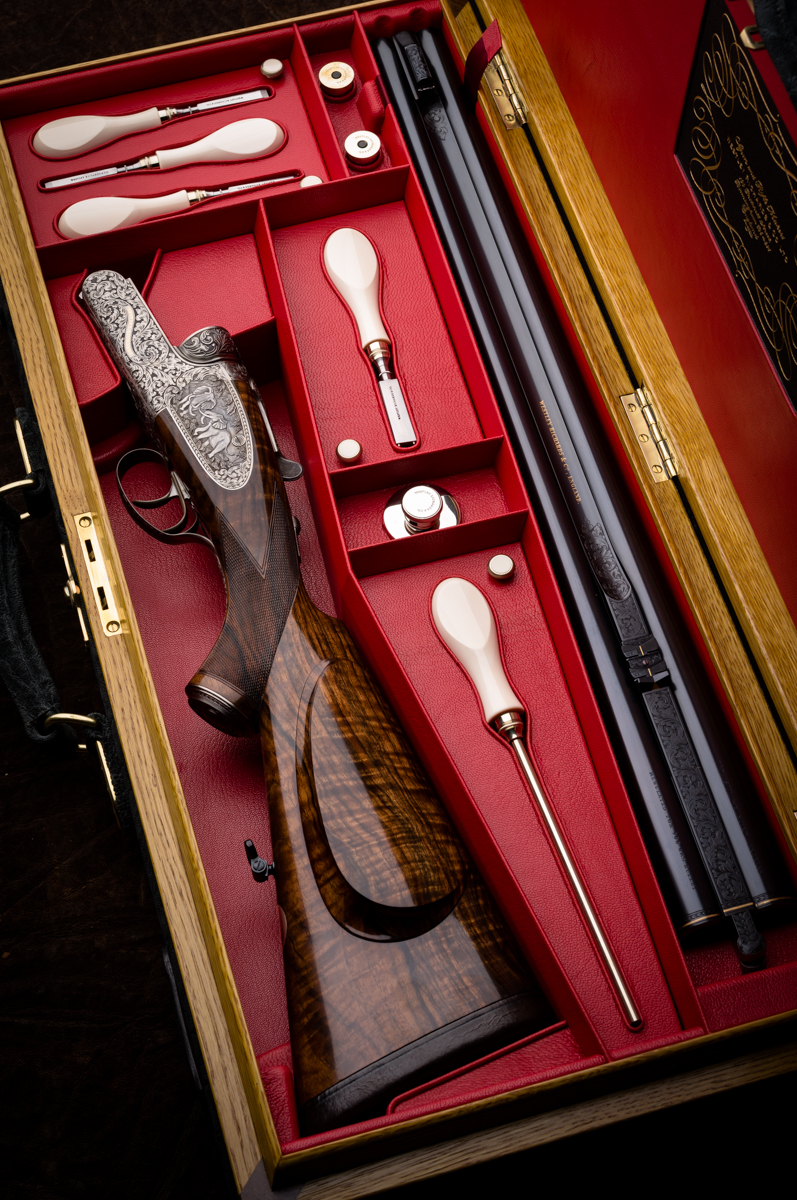 The mighty .700/.577 one of only 3 ever built by Westley Richards. The cartridge was developed by Westley Richards and shoots a 900 grain .577 bullet. Each of the three big rifles completed depicted either elephant or pre-historic creatures, as quite frankly thats all you would really hunt with one!