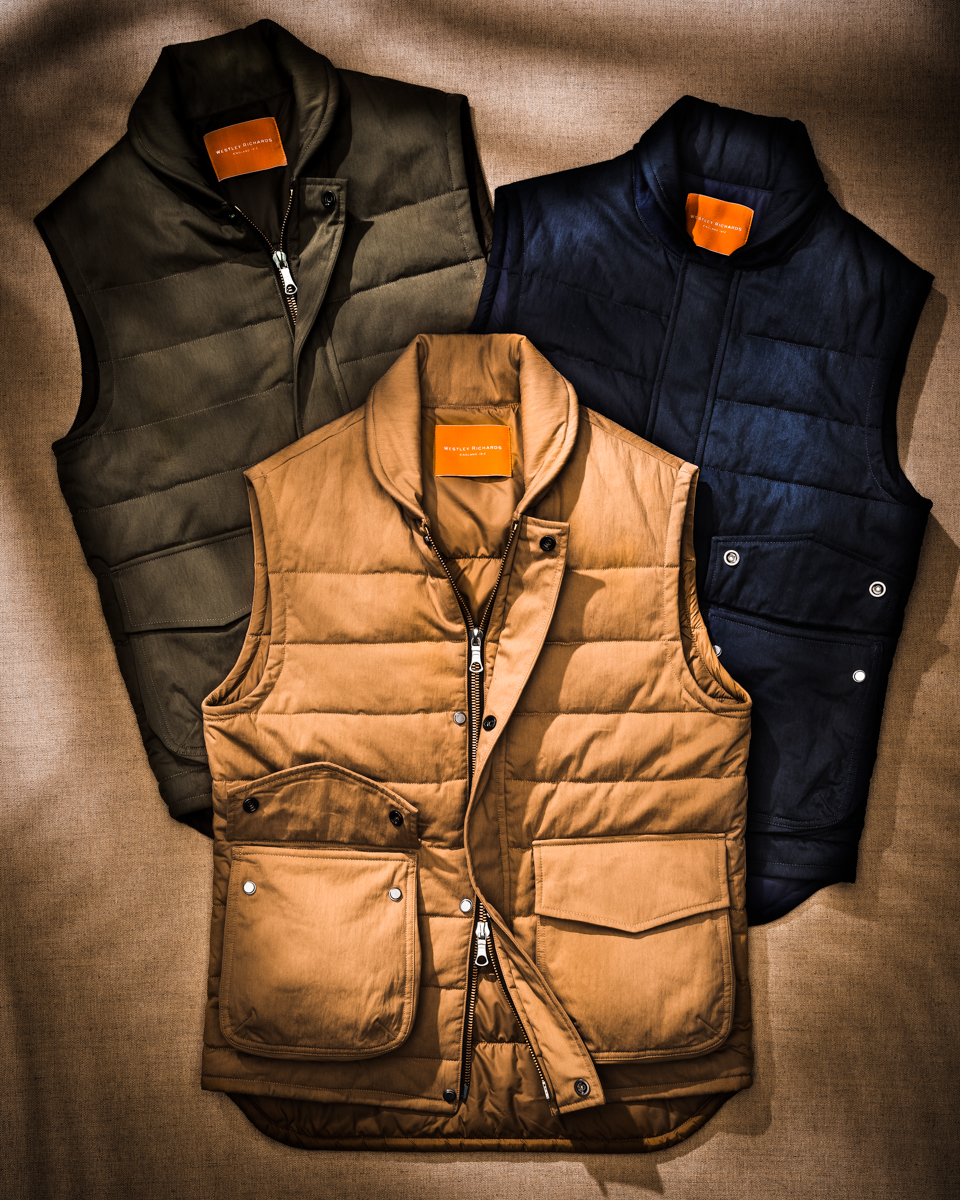 With comfort, style and performance our focus during its development, each member of the collection is designed to be tuned into the owners needs, whether providing necessary warmth, ease of movement, durability or lightness of weight, alongside the gentlemanly elegance that Westley Richards is renowned for.
First up is our Pathfinder Quilted Gilet, which of all the new pieces, truly embodies the collection's raison d'etre. Created for those chilly mornings out in the African bush, before the sun's heat is felt in the air, and those mild days in the field when your shooting coat is too heavy.
Sturdy 2-way zip and patented snap closures made by Swiss experts Riri.
This gilet has a host of high performing features with components and materials that simply won't let you down - this starts with the insulation. Unlike most others on the market our design team chose the superior Primaloft® Gold in place of classic goose down. A manmade material specially developed for the US Army, created to be comparable to goose down in weight, compressibility, and warmth, but able to retain heat while in the presence of moisture - be that rain, snow or even sweat.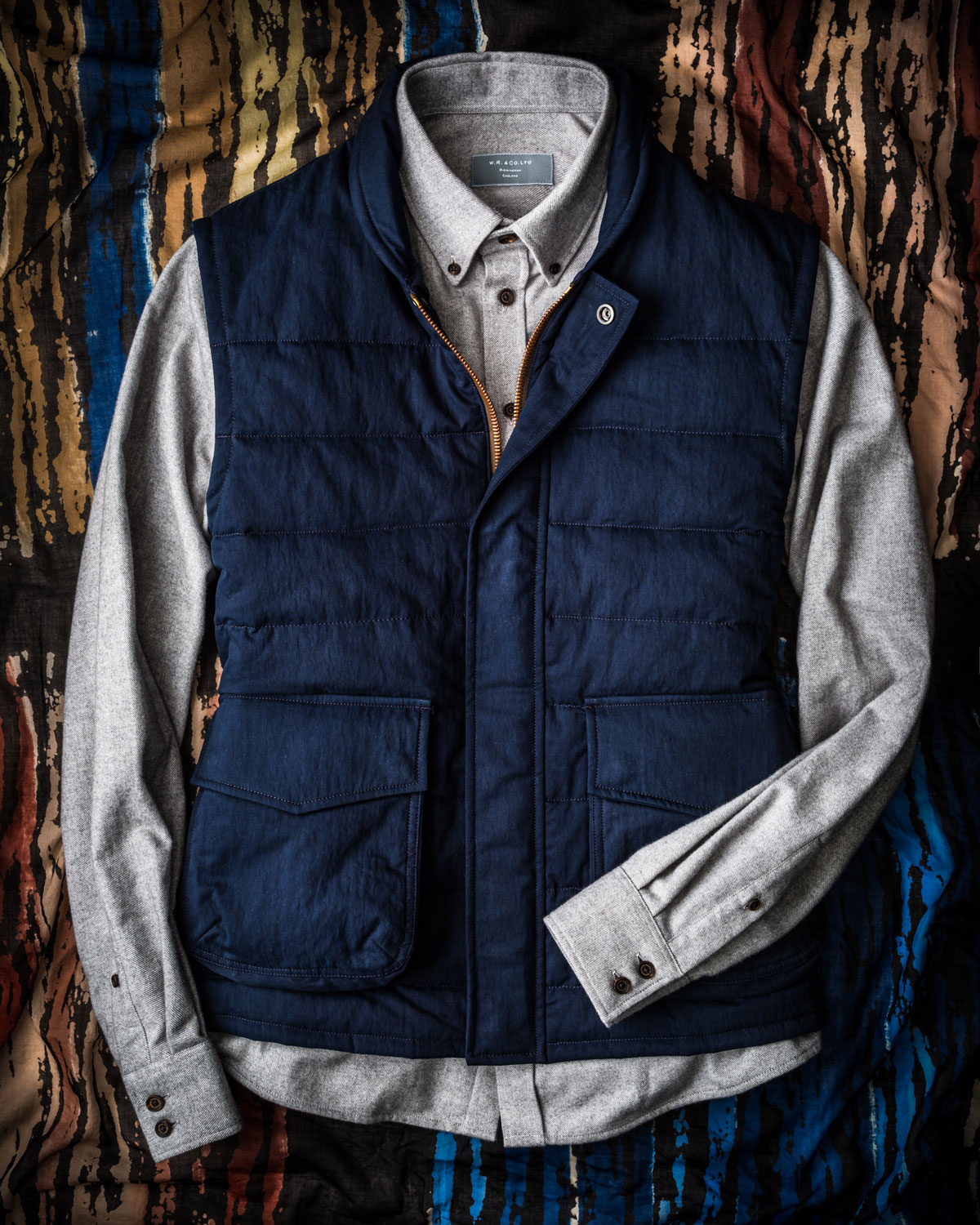 The Pathfinder Quilted Gilet range from £625
Primaloft® Gold is the latest iteration of this material and is well known to be extremely packable, lightweight, water resistant and breathable, making it an excellent choice for more difficult outdoor pursuits.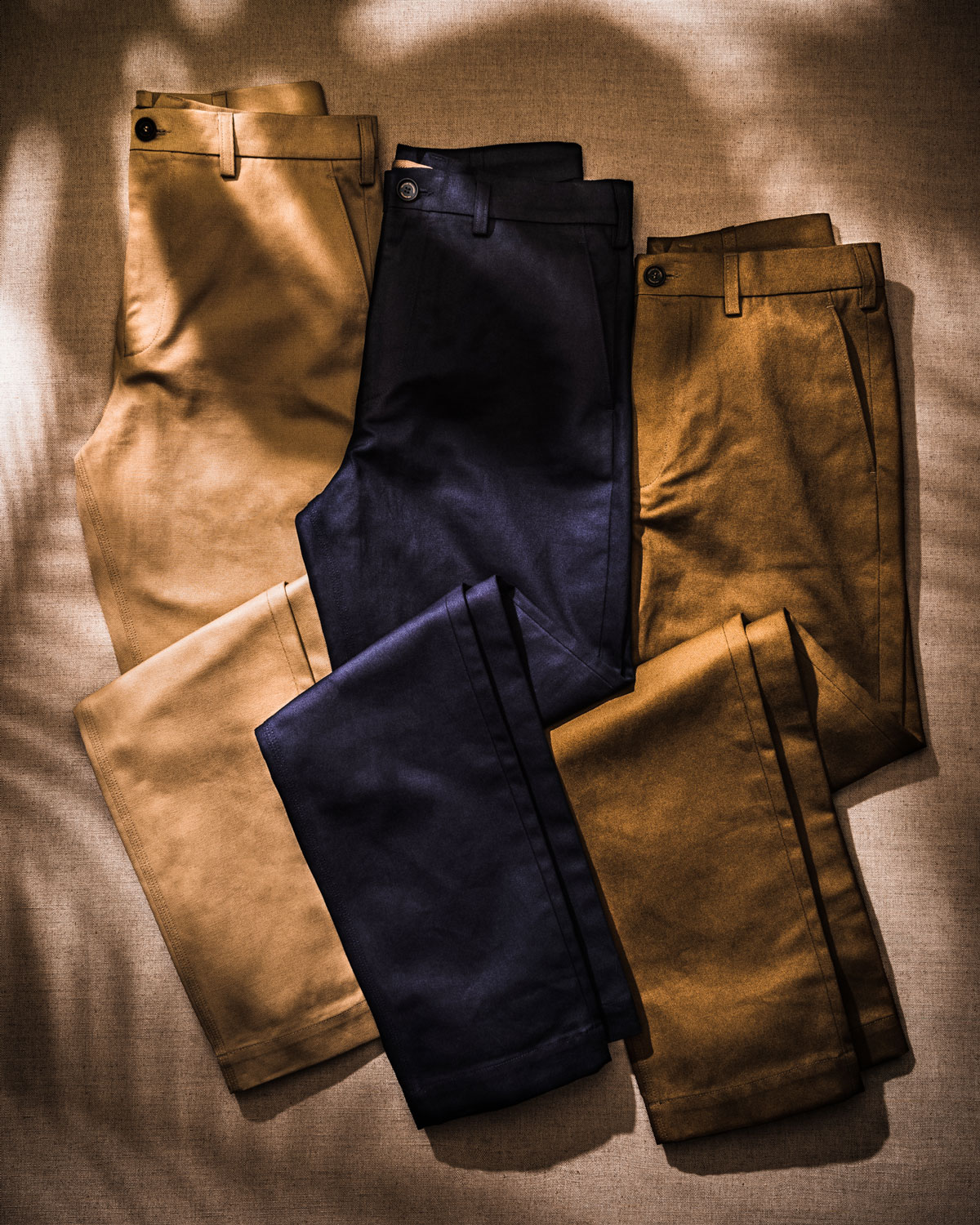 The Pathfinder Twill Trousers range from £225
To partner our splendid new gilet range is a selection of smart trousers and shorts that are perfect for both in the bush and everyday use. Drawing on our extensive knowledge of safari, the Pathfinder Twill Trousers and Shorts are a classic cut for exceptional comfort and made with the finest British cotton twill for its robust yet light-weight qualities. Styled with only the essential pockets to retain a handsome look during downtime, the range comes in three colours for any occasion and environment.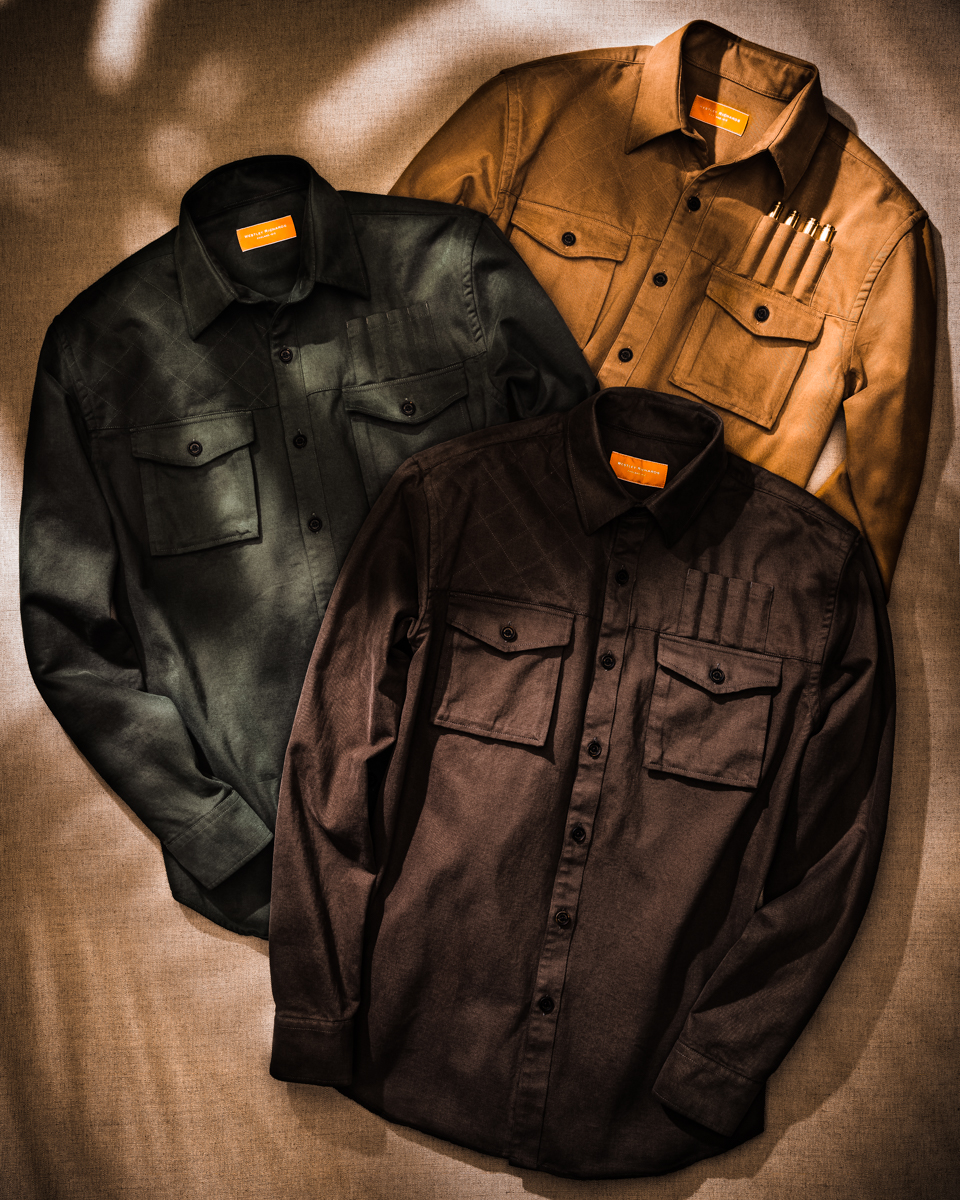 The perfect partner to the Pathfinder collection, the new Expedition shirt range from £195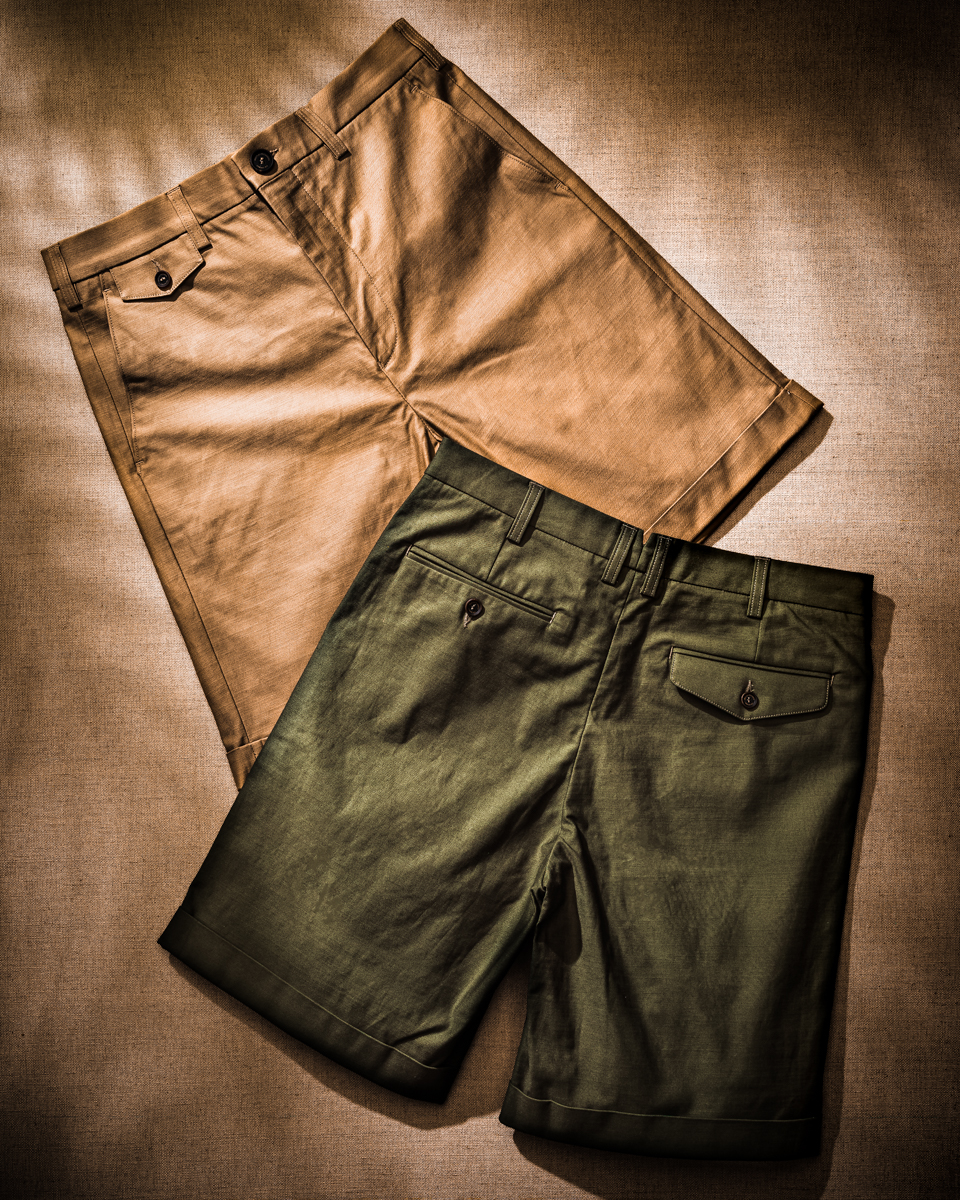 The Pathfinder Shorts range from £175
For those sportsmen in need of even greater comfort, with ease of movement and a finer feel a defining factor, the collection also features our signature Pathfinder Shorts. Crafted with a luxury Japanese cotton blend to offer a light, reassuring stretch, these shorts offer the modern huntsman not only freedom and agility but superb comfort and a refined style.
Available online today:
The Pathfinder Collection and the new Expedition Shirt range.