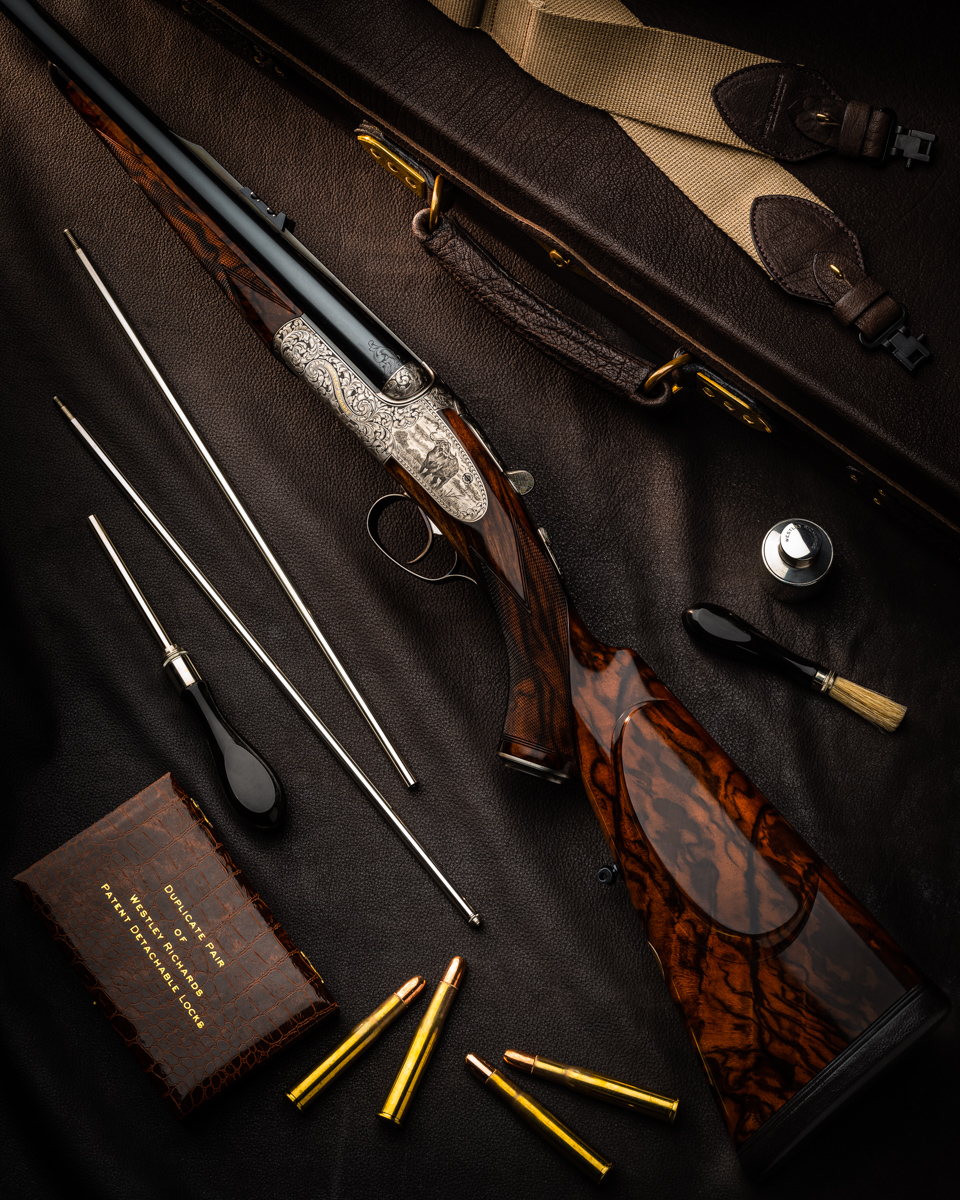 The rifle is built to our 'Modéle de Luxe' standard with extra finish engraving, side plates, single selective trigger and exhibition grade walnut. As one of the pre-eminent English gunmakers the team here continue to deliver individual and unique guns and rifles, every one of which displays the finest English craftsmanship.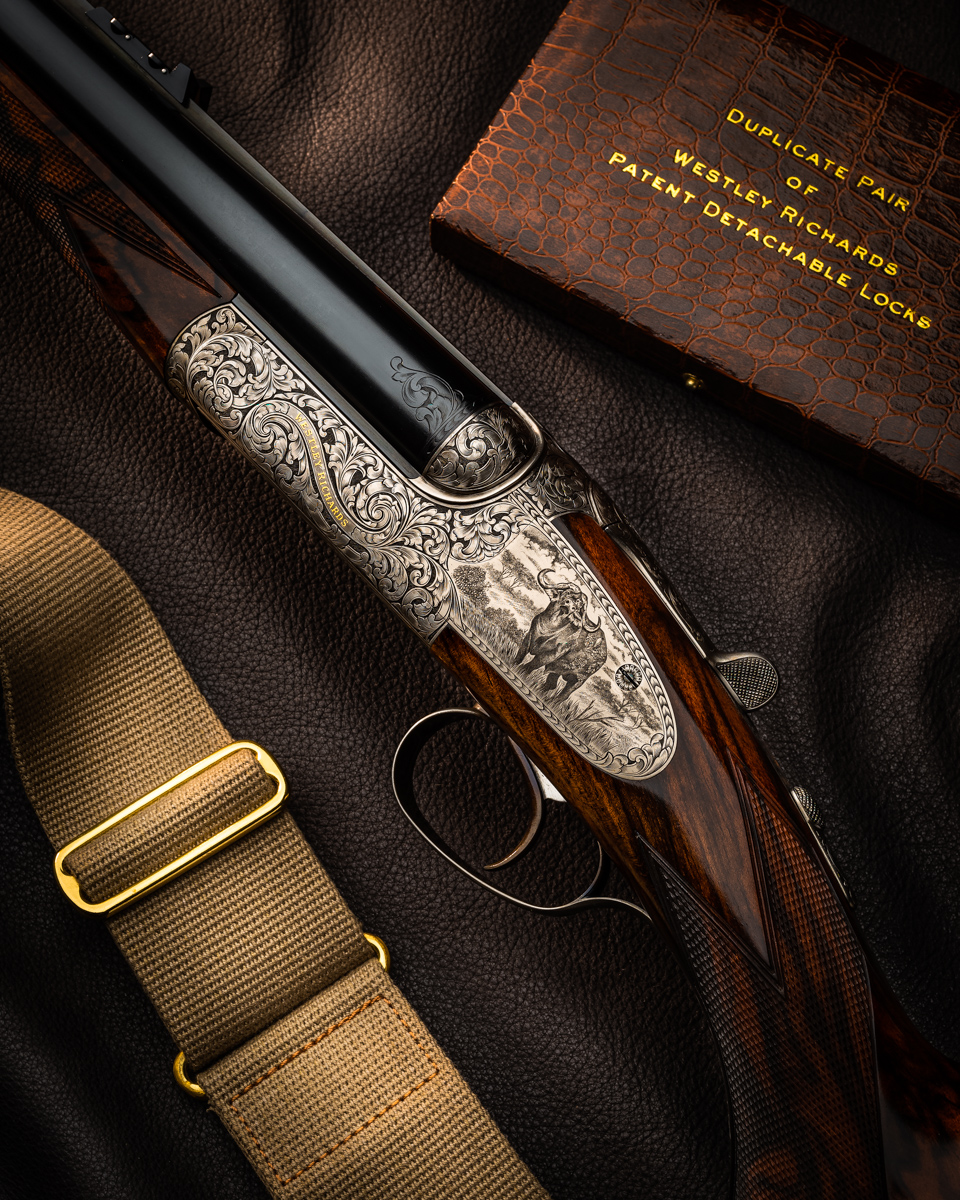 A mean old bull buffalo looks out from the left lock plate.
When the first example of a side plated droplock appeared nobody is quite sure. From our own point of view we first really encountered it on a vintage .303 double rifle built in 1913. This rifle is illustrated on page 167 of Westley Richards 200 year history 'In Pursuit of the Best Gun' and was built for a middle eastern potentate. One logical reason for the addition of side plates to the droplock design was to give the rifle more coverage for engraving. It seems unlikely the plates were added to make the rifle look like a true sidelock, as the company would certainly have been able to supply one should it have wished.
In more recent times the side plated droplock has become slightly more regular in our order book having been built in both double rifle and shotgun format. In fact we have just taken a commission for a pair of 28g side plated droplocks which should really be quite beautiful. Today the sideplates tend to be more rounded giving the gun or rifle a smooth flowing shape to the grip. That said we are in the throes of designing a side plated action that will have the characteristic look of a true sidelock whilst in fact being of the droplock design. This particular beast will be in the .577 nitro express calibre, so giving us a large area to work with!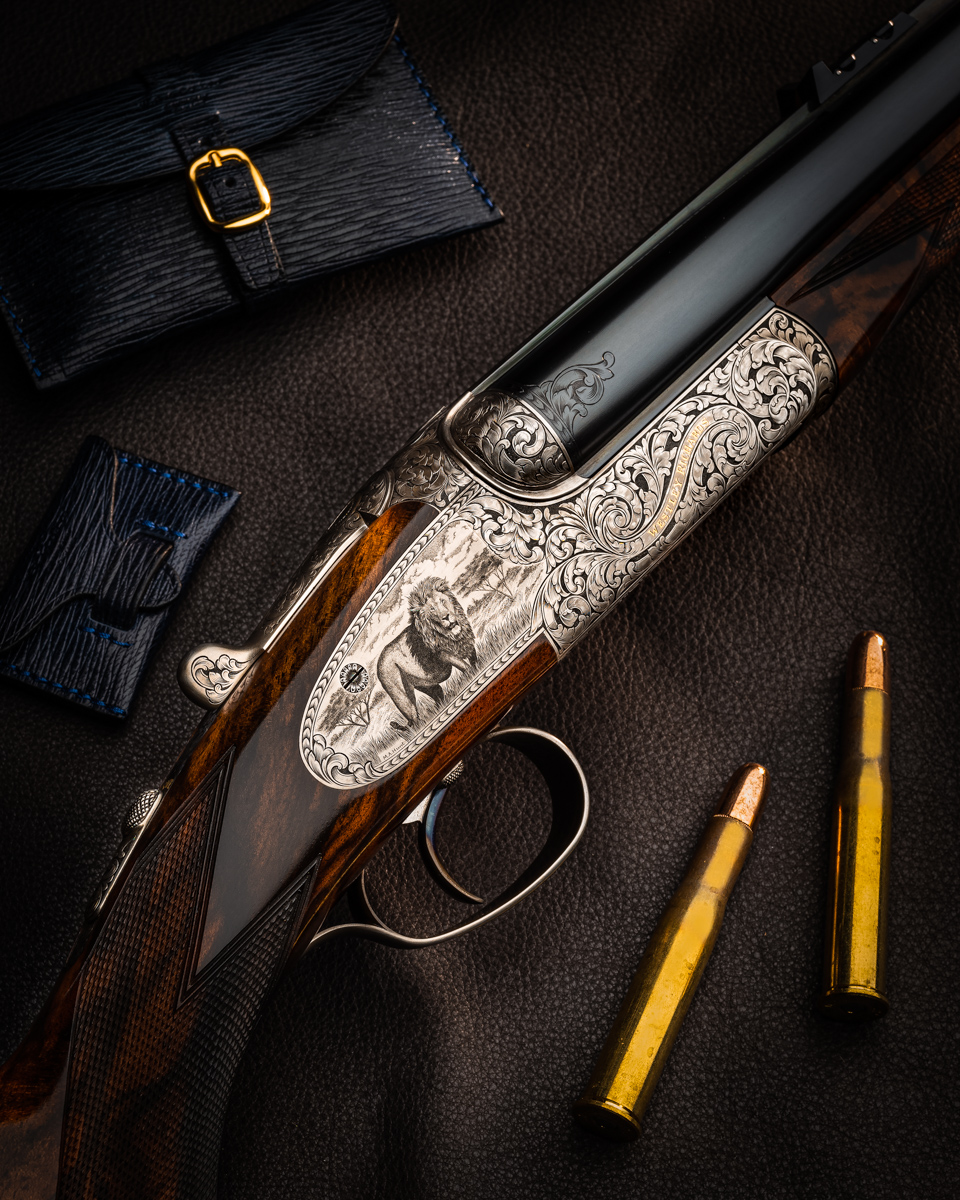 A magnificent male lion holds centre stage on the right lock plate. Cats of any description are difficult to engrave, many looking notoriously 'cartoon like'.
From an engraving stand point, the side plates really are a bonus. The rifle shown here has been engraved with elaborate bold scroll, chevron border, gold naming and three game scenes of bull buffalo, bull elephant and a male lion all looking equally impressive in their respective environs. The traditional and uninterrupted lines of the side plated droplock allow for an organic engraving design that can flow along the action sides and underneath to the cover plate.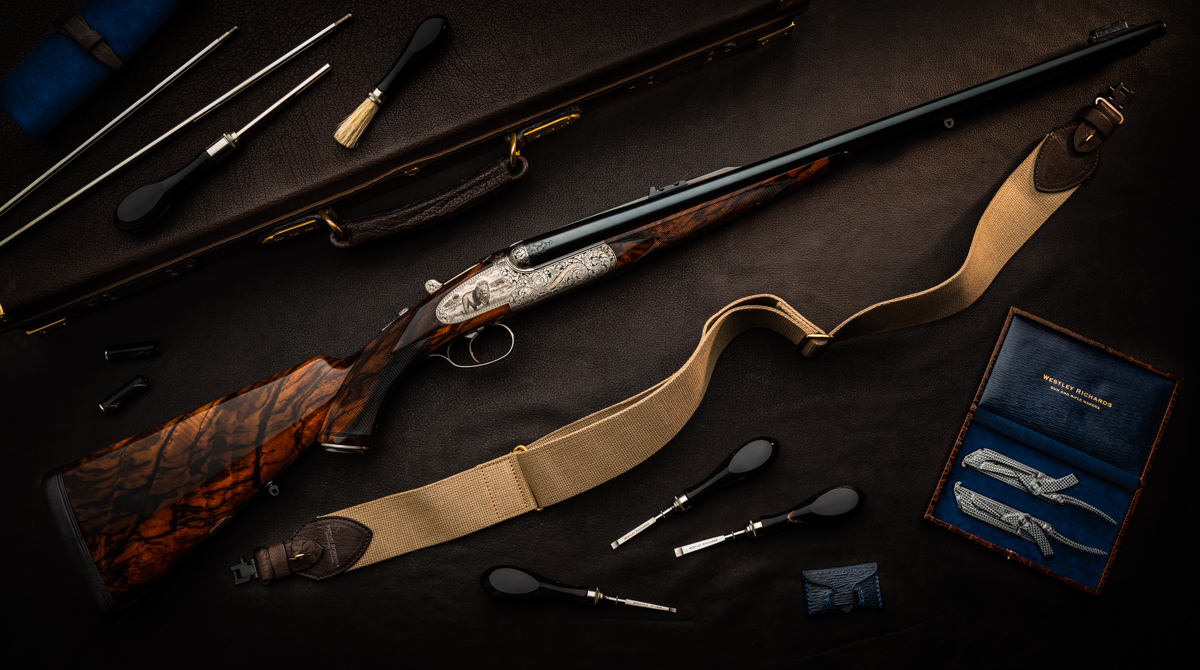 The sleek proportions of the .450/.400 3" rifle can be seen clearly in this photograph. The relatively small nature of this classic big game cartridge allows for a scaled action and wonderfully tapering barrels.
Now in the USA, the rifle is travelling with us on the show circuit and may be seen at Safari Club International in Reno from 5th to 8th February. We look forward to seeing you.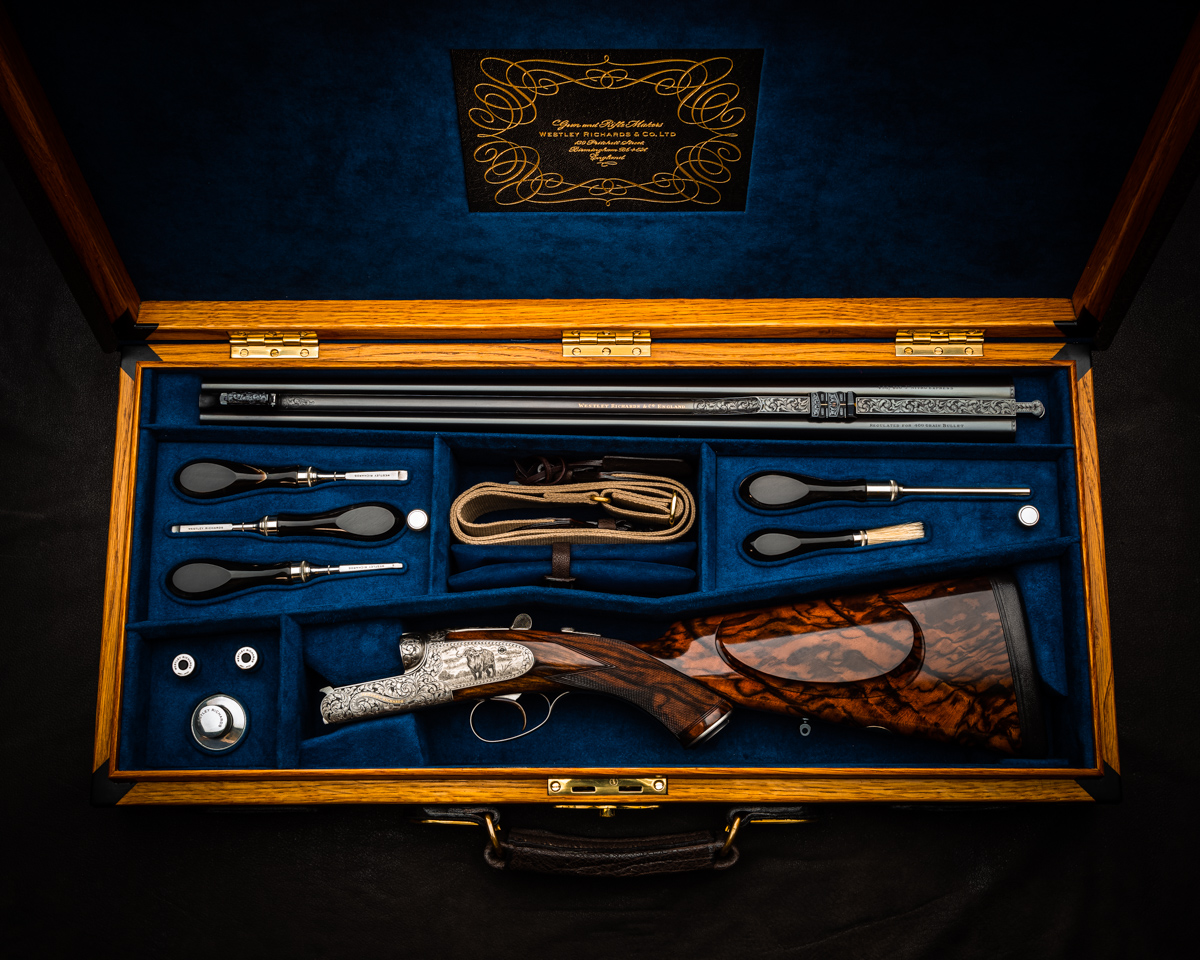 The rifle is complemented with a best oak & leather case covered in brown buffalo skin, fitted with a full set of horn handled tools.