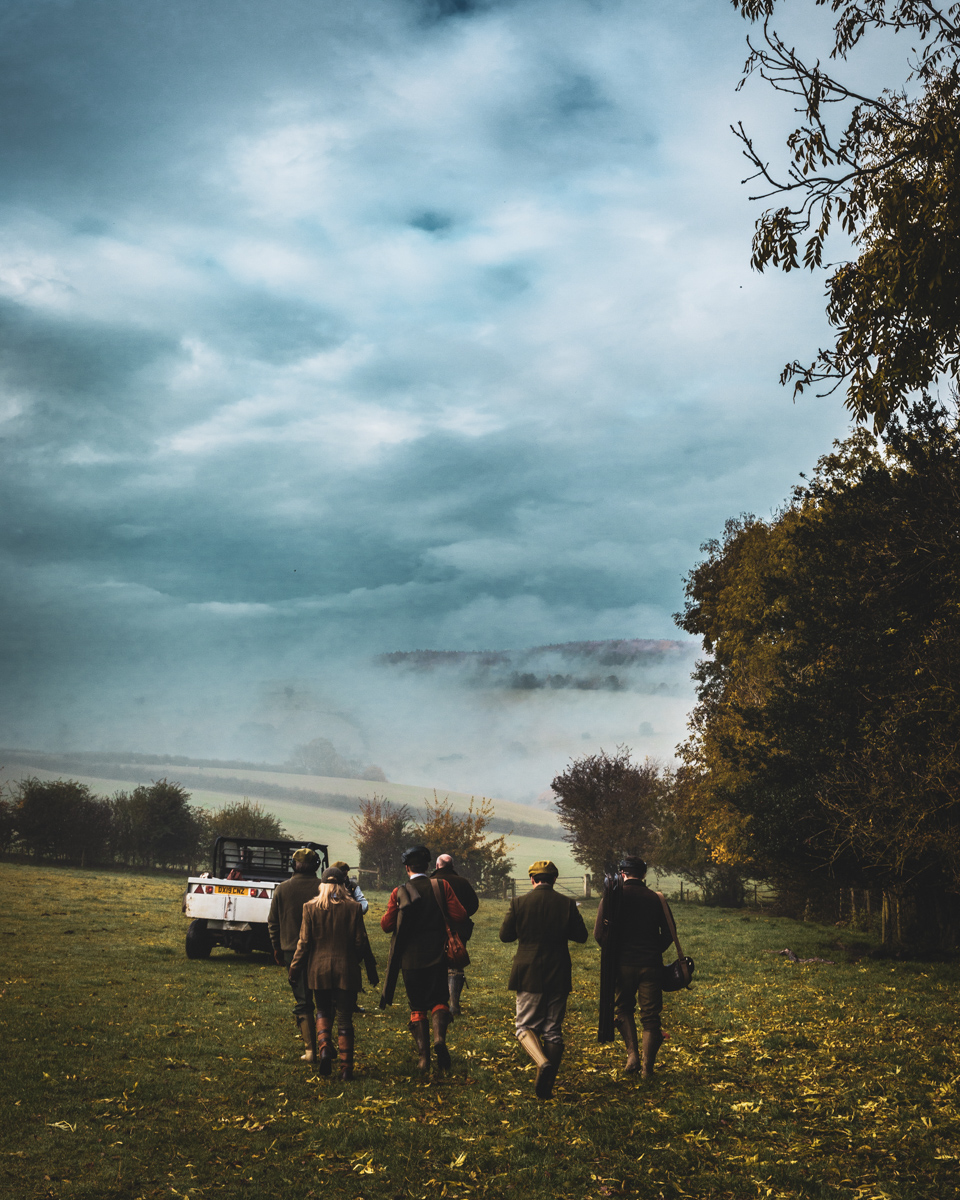 Westley Richards is privileged to work with some of the finest shooting and hunting estates in the UK and Spain and has, over the years, built up a network of trusted partners through which we can offer world class shooting experiences to our varied client's abilities and expectations. Our many years of experience in the field has helped us select only the premier outfitters which has provided our clients with some unforgettable moments.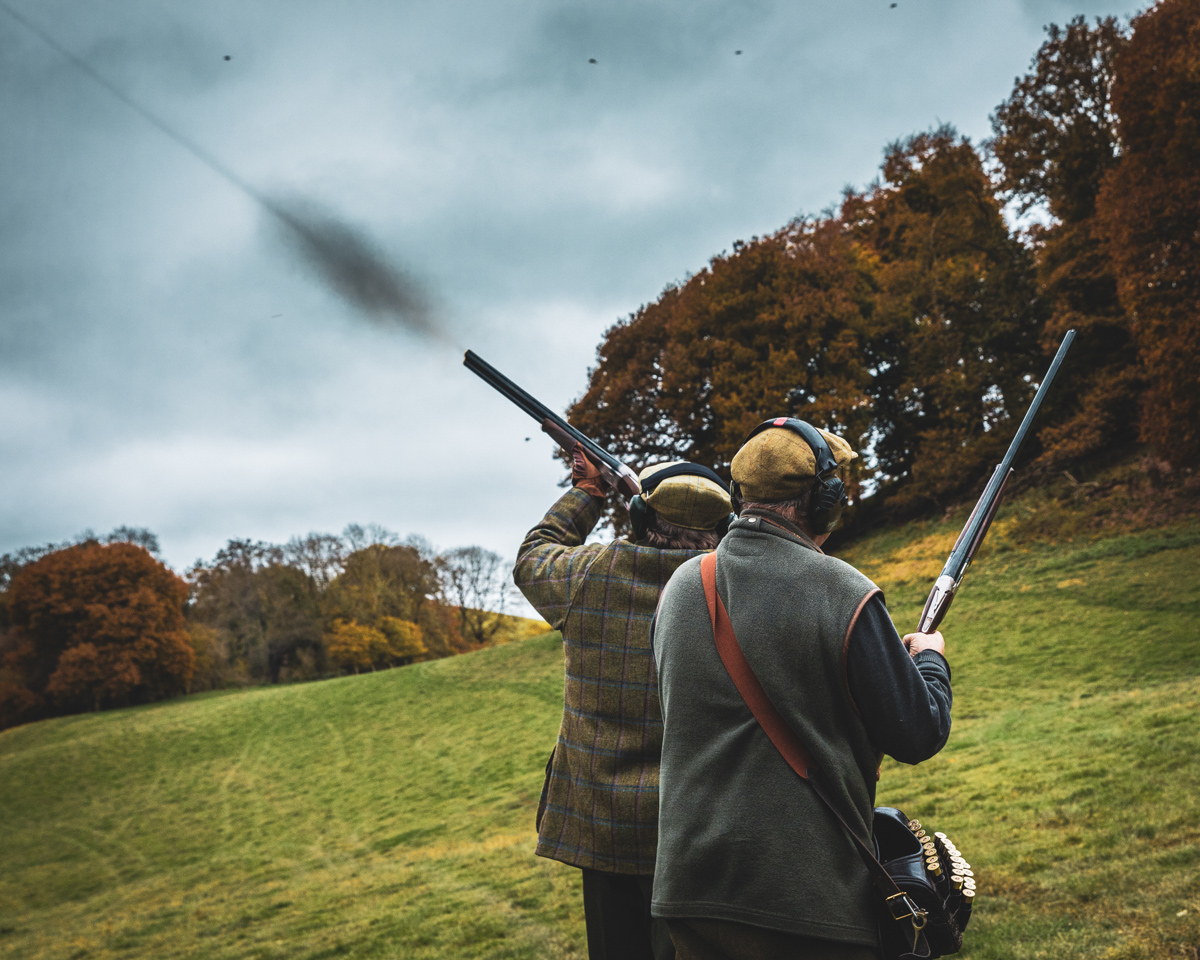 November saw a visit from a team of American guests to Wales to undertake their very first taste of traditional UK driven pheasant and partridge shooting. We organised the days through our partners at Bettws Hall, who offer one of the most professional but relaxed days shooting available. Approximately 1hr 30m from our factory, in the stunning Mid Wales countryside, they have 6 shooting estates to choose from and the variety and quality of sport on offer is arguably unbeatable.  Luxury accommodation is based at Bettws Hall HQ and the hospitality is as good as it gets. They are able to provide tailor made days to full teams of guns or individuals looking to join a line of guns. The past 30 years has seen the company grow to be one of the top sporting outfitters here in the UK and are they also able to offer sport abroad.
Our guests are seasoned duck hunters in the US and have also shot driven partridge in Spain so were not completely new to shooting game on the wing, however proper driven pheasant shooting was an altogether new experience for them. Trigger and I were on hand to host the days and aide with the safety, field etiquette and shooting technique that our guests required. Between us both there aren't many shoots we haven't shot and our experience and knowledge would be hard to beat. Guns and cartridges were supplied by us and our fully stocked showroom has everything a sportsman or woman could possibly need.  Transport around the estate was conducted in style in the Bentley Bentayga that was kindly loaned to us by Bentley Birmingham.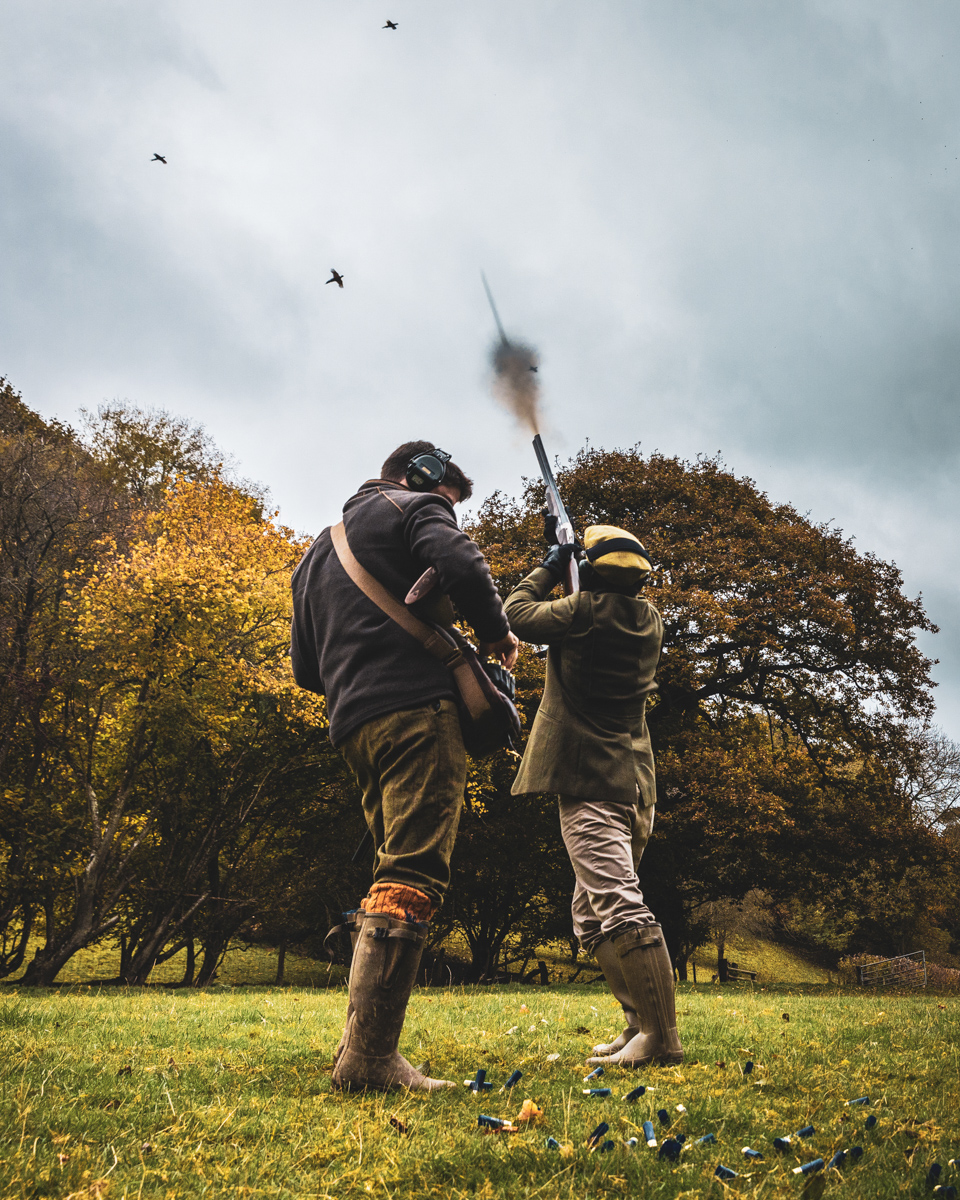 Two back to back days of superb shooting were shot at Kempton and Maesmawr estates, which offer typical steep Welsh valleys, deep rivers, ancient oak woodland and historic manor houses. The topography lends itself perfectly to present medium to high birds which creates a variety of targets for the majority of abilities and as confidence grows, one can begin to pick higher and more challenging birds. Numbers of birds shot is catered to the client's requirements and typically shot over 4 different drives. Most importantly the day is very relaxed, fun and informal. The camaraderie is often more important than the shooting we aim to make the day as inclusive for non-shooting guests as the ones pulling the trigger.
A shooting trip for our clients always ties in well with a visit to our factory to view the progress on their gun or rifle and time in the field allows us to spend quality time with clients who we may not see as often as we'd like. We aim to make each shoot or hunt as unique and as enjoyable as possible look forward to discussing any potential trips with you.
Our American guests plan to return next year for 4 more days shooting with us and we very much look forward to shooting with them again.