In the field of building the perfect rifle for each game class and teaming it with the ideal cartridge, there is not much we could teach the Edwardians. Rifles we built before the First World War were still hard at work in Africa until the end of the colonial period; often used as daily tools-of-the-trade in the hands of game rangers and professional hunters.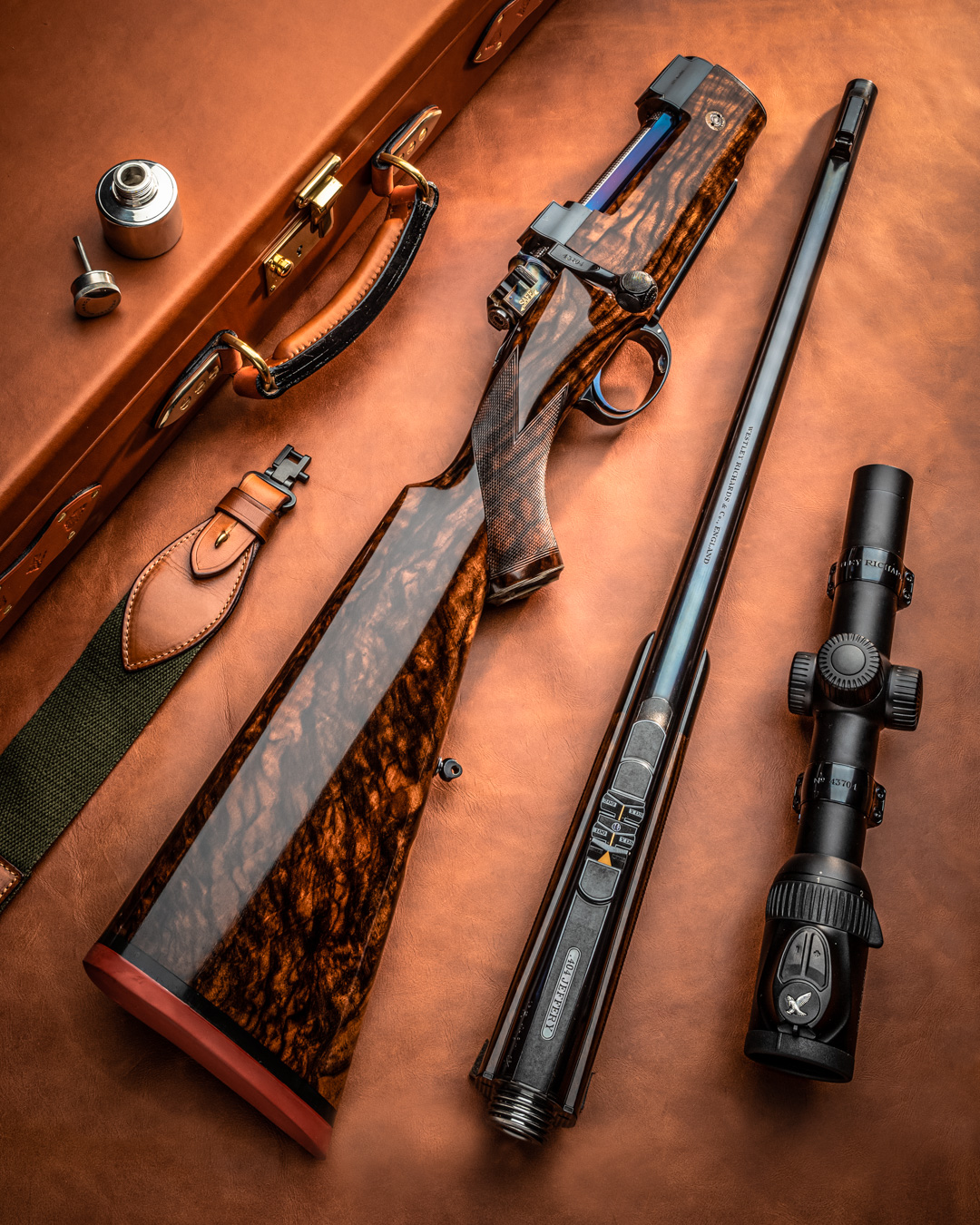 Today's sportsmen fire a fraction of the shots their forebears did. Elephant hunter W.D.M. Bell reportedly fired six thousand rounds through one of his Westley Richards rifles, to train for moving shots on big game. Such was the faith of hunters like Bell in their rifle and cartridge combinations.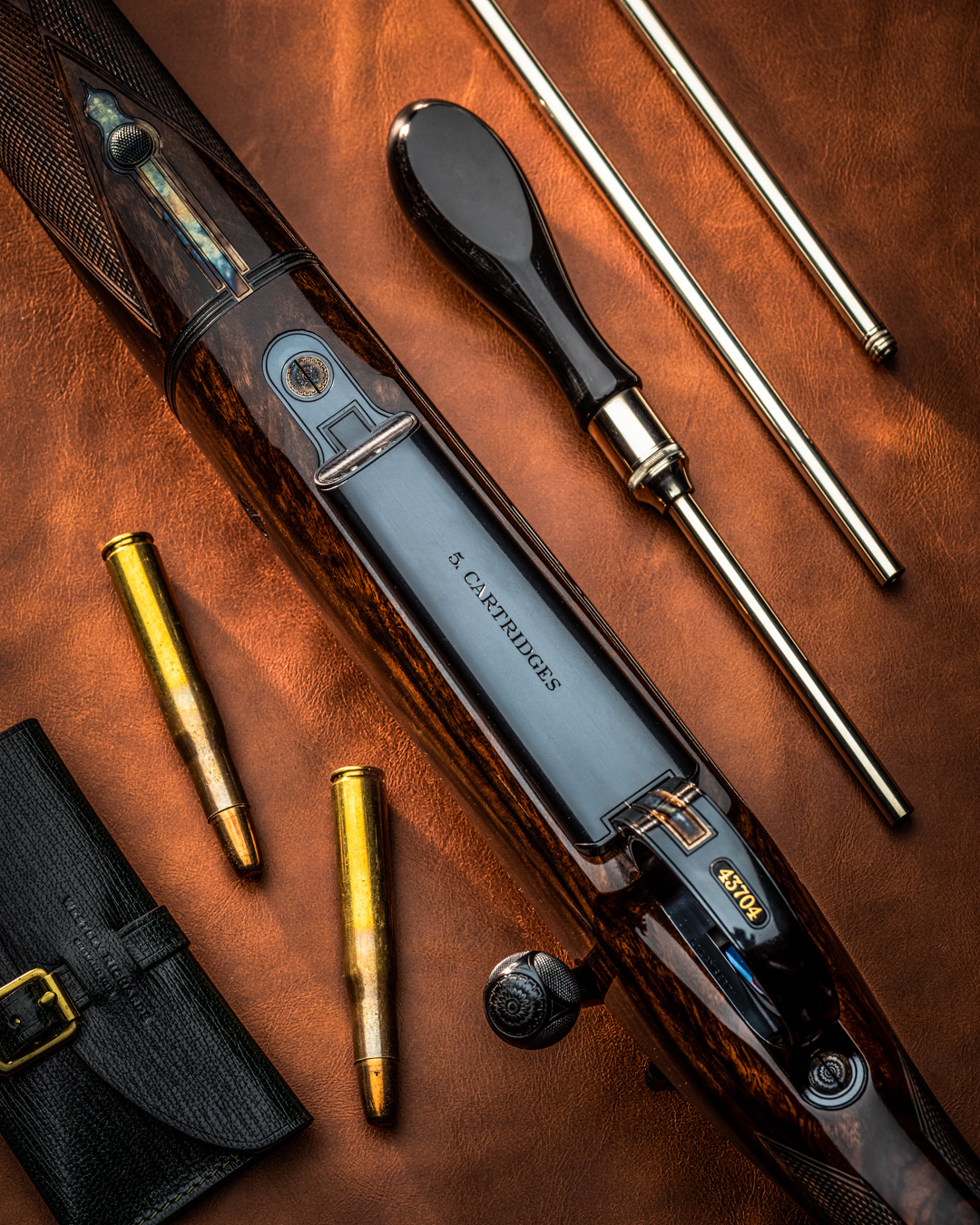 The rifle pictured is a modern iteration of just such a classic. It is a double-square bridge Mauser '98, chambered in the classic .404 Jeffery cartridge.
The .404 Jeffery is a rimless bottle-neck cartridge very similar in practical performance to the .425 Westley Richards and the .416 Rigby. It traces its origins back to the early 20th century, probably 1905, and the London gun-maker W.J. Jeffery.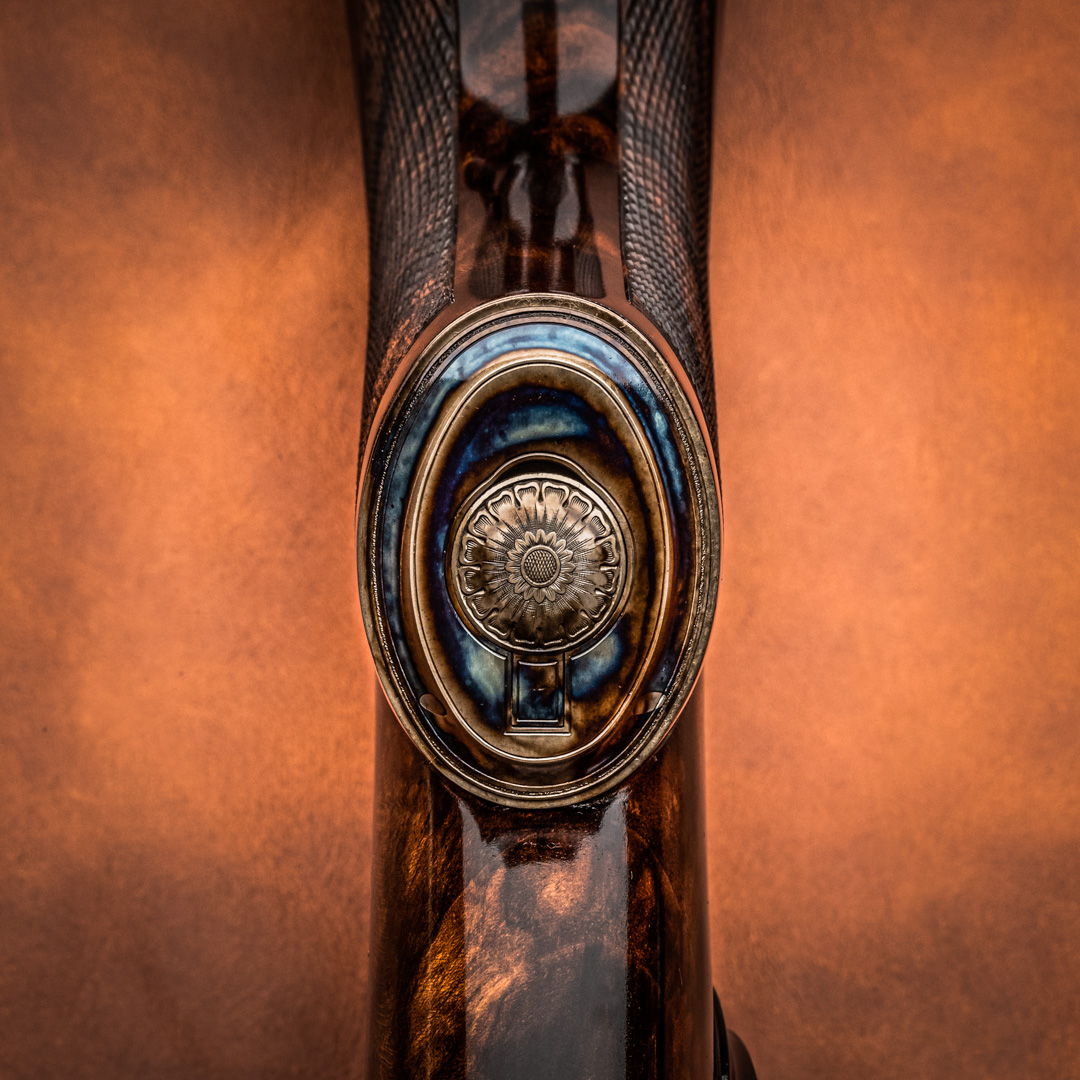 The new cartridge brought the performance of a .450/.400 (3") N.E to magazine rifles. Pushing a 400 grain bullet at 2,125 fps with a muzzle energy of 4,020 ft lbs, it proved a capable big-game stopper and found favour with the parks departments of Rhodesia, Kenya and Tanzania. Among its chief attributes is relatively mild-recoil, which reduces wear and tear on users firing repeatedly over a long period, as was necessary when culling buffalo or elephant herds.
Modern cartridge manufacturers like Norma, have pushed the ballistics up to achieve 2,335 fps with a 400 grain bullet or 2,150 with a 450 grain Woodleigh. Despite its obscure status today, far more .404 Jeffery rifles were made before WW2 than were .416 Rigbys. Scrolling the anecdotes of the old hunters, not one has a bad word to say about the .404 Jeffery.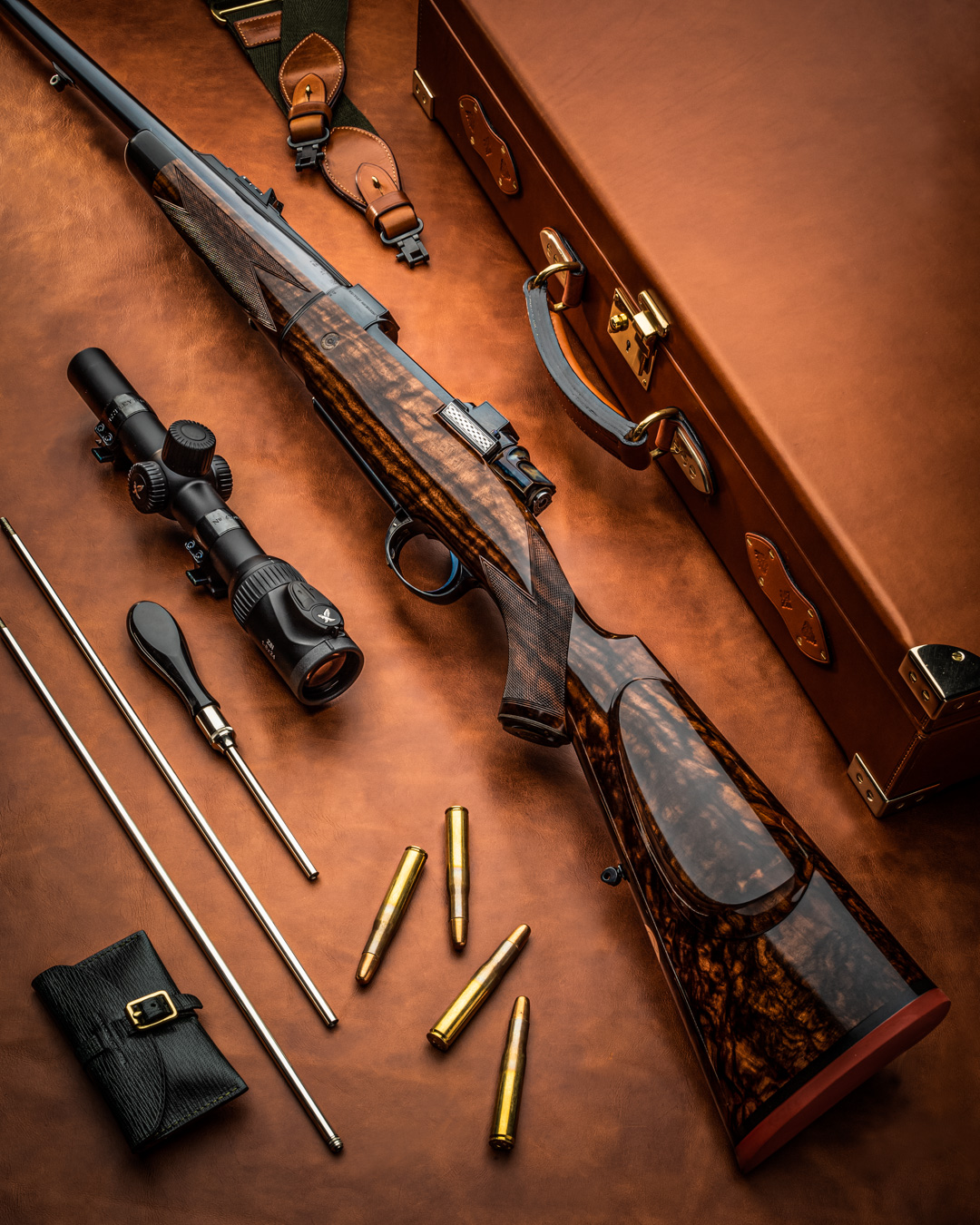 So, we were more than happy to build a modern rifle in the .404 cartridge. One advantage it has over the .416 is that an equivalent size rifle can carry one extra round (this rifle has a five –round box magazine). It also differs in that it can be built on a Standard, rather than a Magnum Mauser action, should the client so require.
That said, we opted for a double square bridge Magnum Mauser '98 action for this build. The purpose of the rifle is primarily to shoot Cape Buffalo and it is regulated for the Norma 400-grain round, which we have found to be very consistent and accurate.
Every rifle we build is bespoke and this version is what we consider business-like, with no overtly ostentatious engraving or theme. Some clients think that beauty lies in the evidence of engineering efficiency, graceful line and fine materials. Without superfluous embellishment, every surface and joint indicates the rifle's perfection of shape and fit, from butt to muzzle.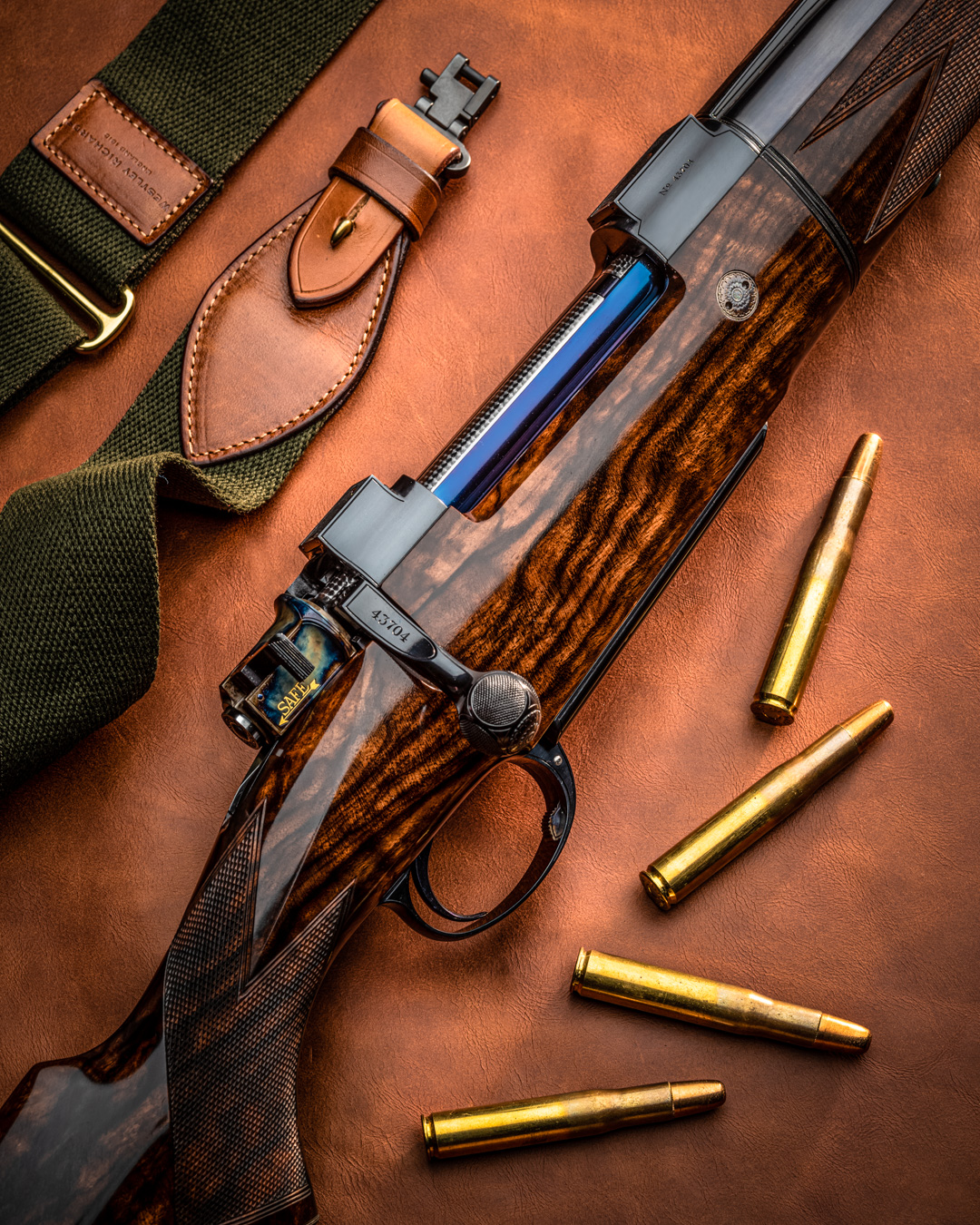 Stylistic highlights include gold-inlaid 'SAFE' and serial number, along with a fully engraved and chequered bolt handle, pins and grip-cap. Colour case hardening contrasts with best blacking to lift the aesthetic further. The walnut stock, with ebony finial is, of course, hand oil-finished in the manner of a best double gun.
One non-standard feature is the take-down (or detachable barrel) feature. It is extremely practical for those who have to fly with a rifle, as it halves the length of the case required to carry it.
Some take-down rifles use a bayonet-type joint but we have opted in this instance for an ACME thread, screw-attachment. This secures the barrel to the action perfectly and ensures accuracy remains as zeroed.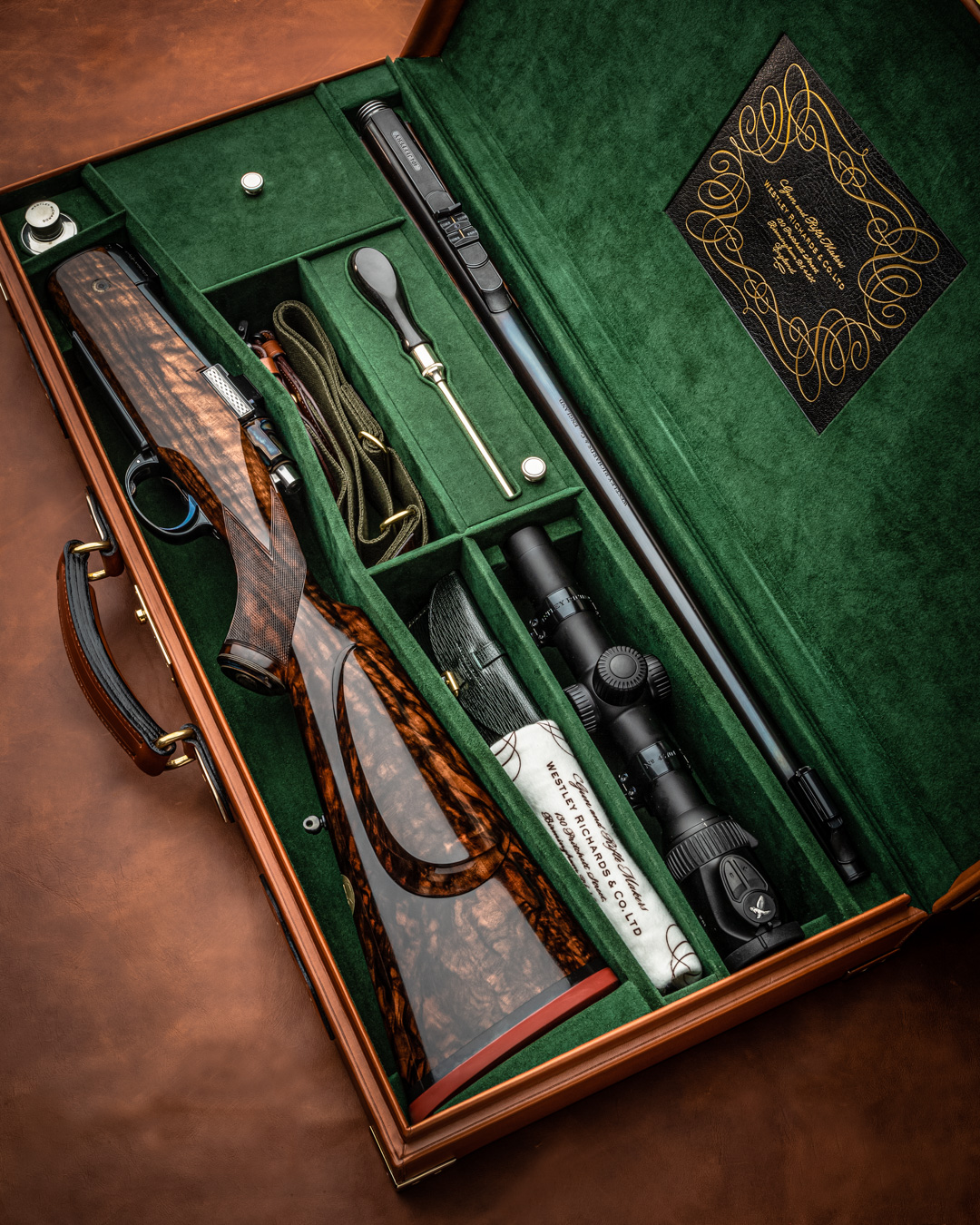 The barrel (measured out of breech) is 24 inches long and the action features a three-position side safety and an adjustable trigger.
We complete a .404 Jeffery every three years or so. While not on everyone's wanted list, it remains a practical classic and can be expected to do its job without fuss or drama.
Once fitted into its green Alcantara lined, leather case, with forest green canvas, leather trimmed, outer and Swarovski 'scope in quick-detach mounts, it will be ready for the game fields of Africa.