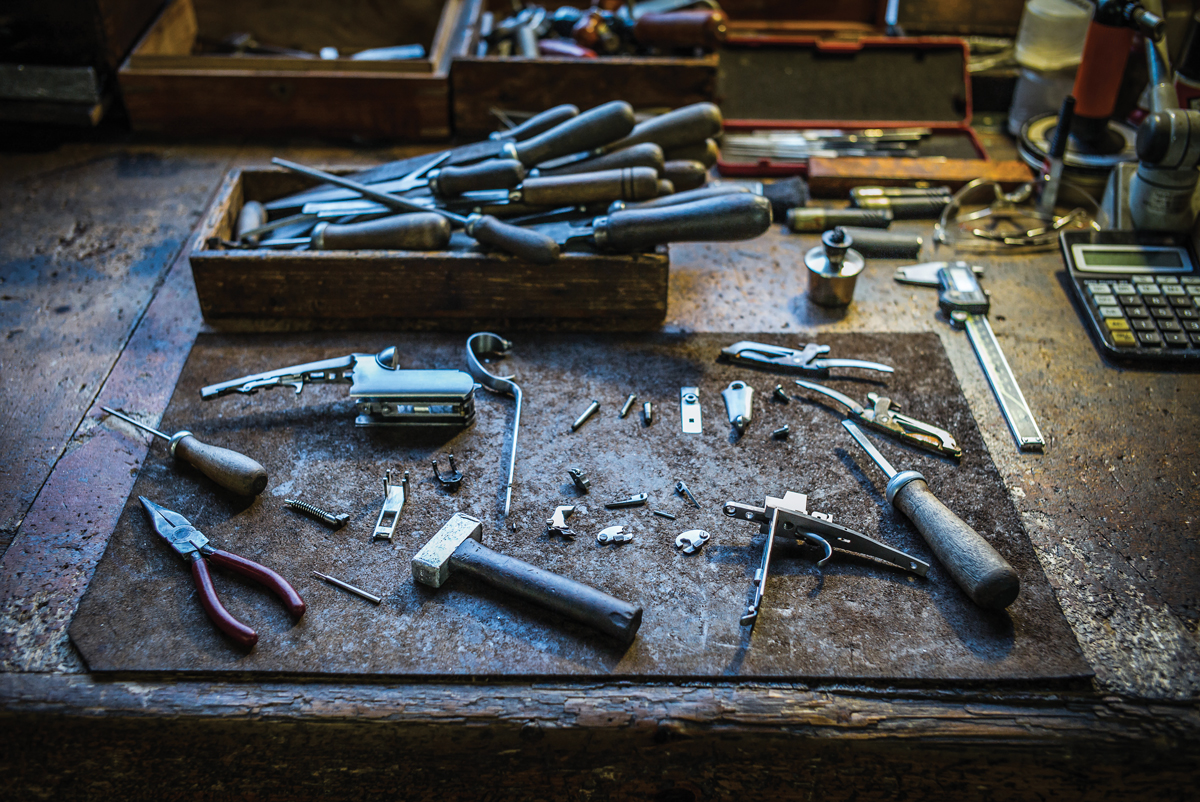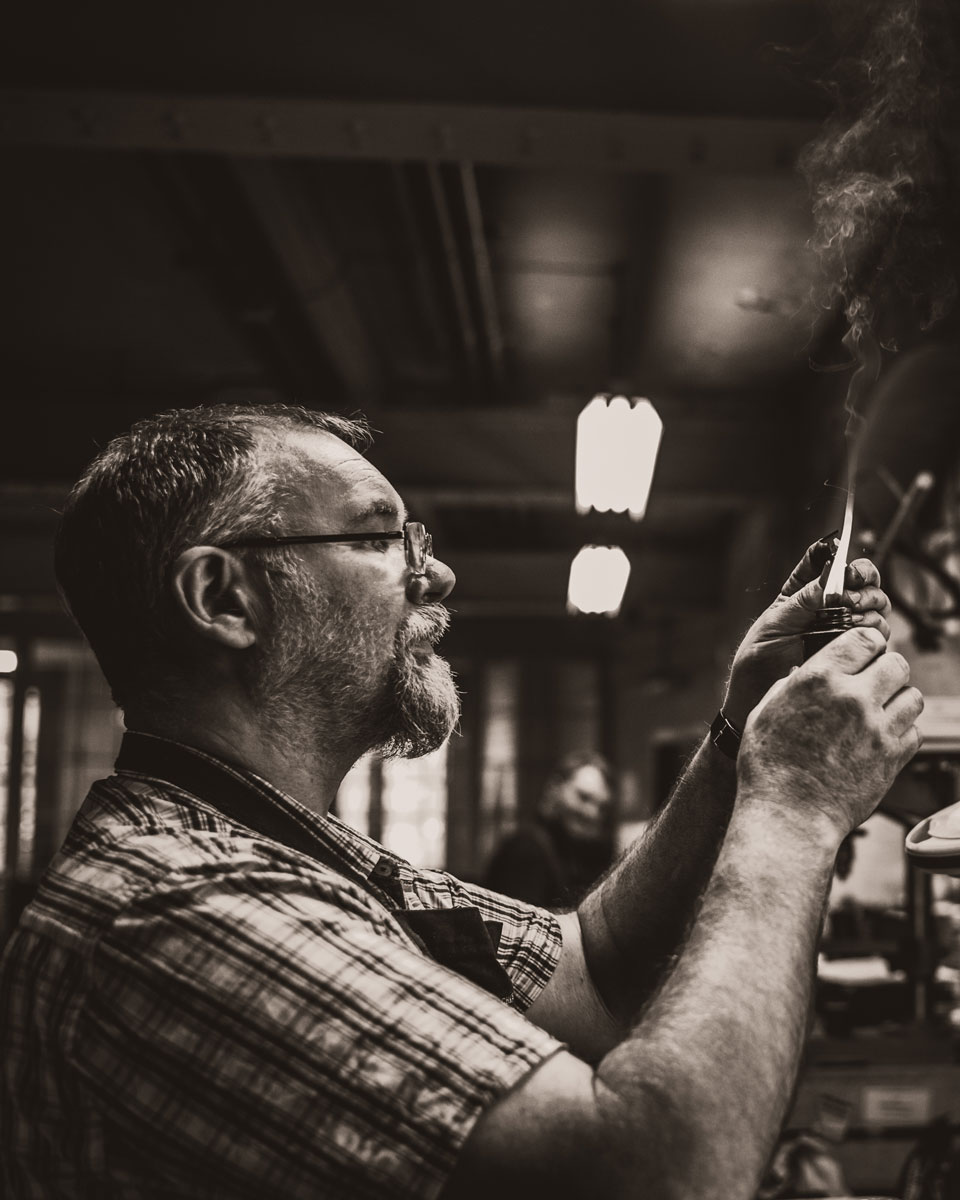 The traditional gun making skills, which are unchanged for the last 100 years, are still very much common place in the factory. A smoke lamp is used by each gunmaker on a daily basis to identify the bearing parts of two adjacent surfaces.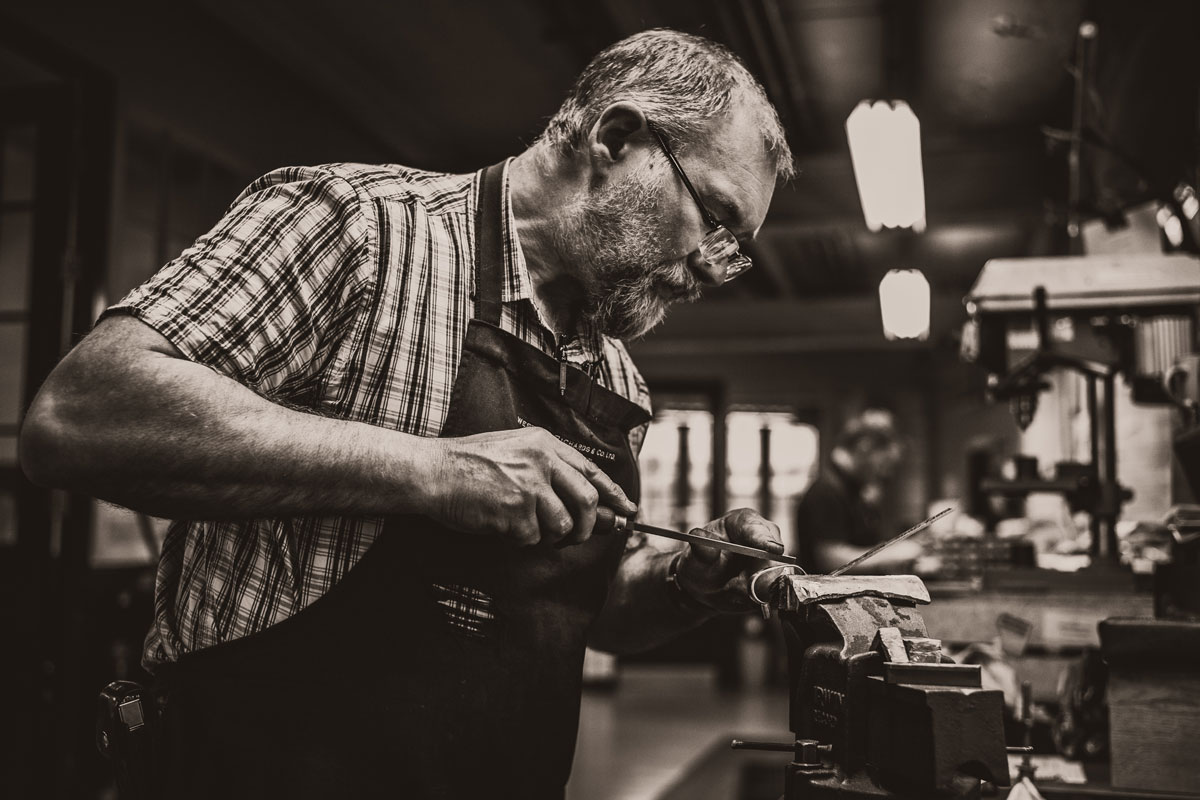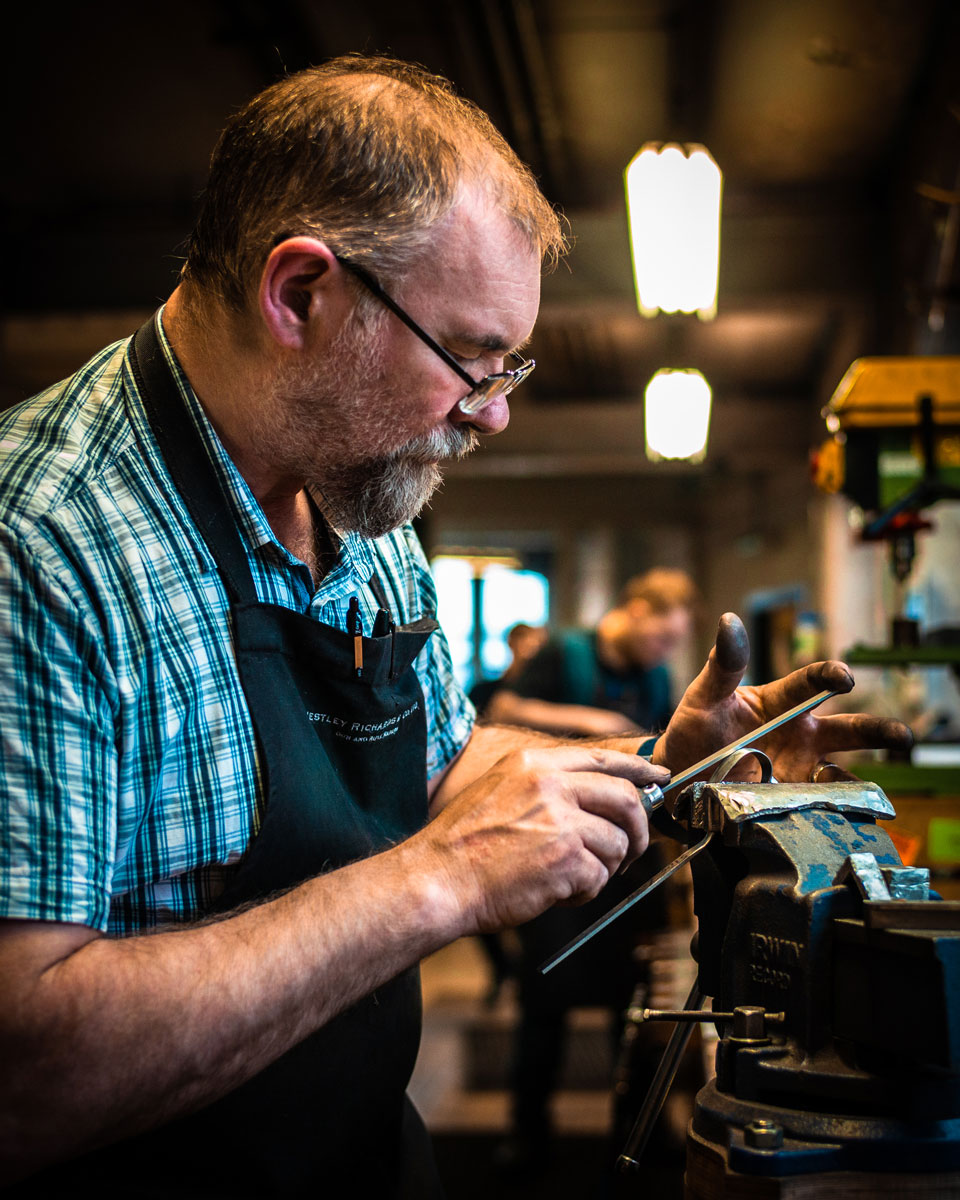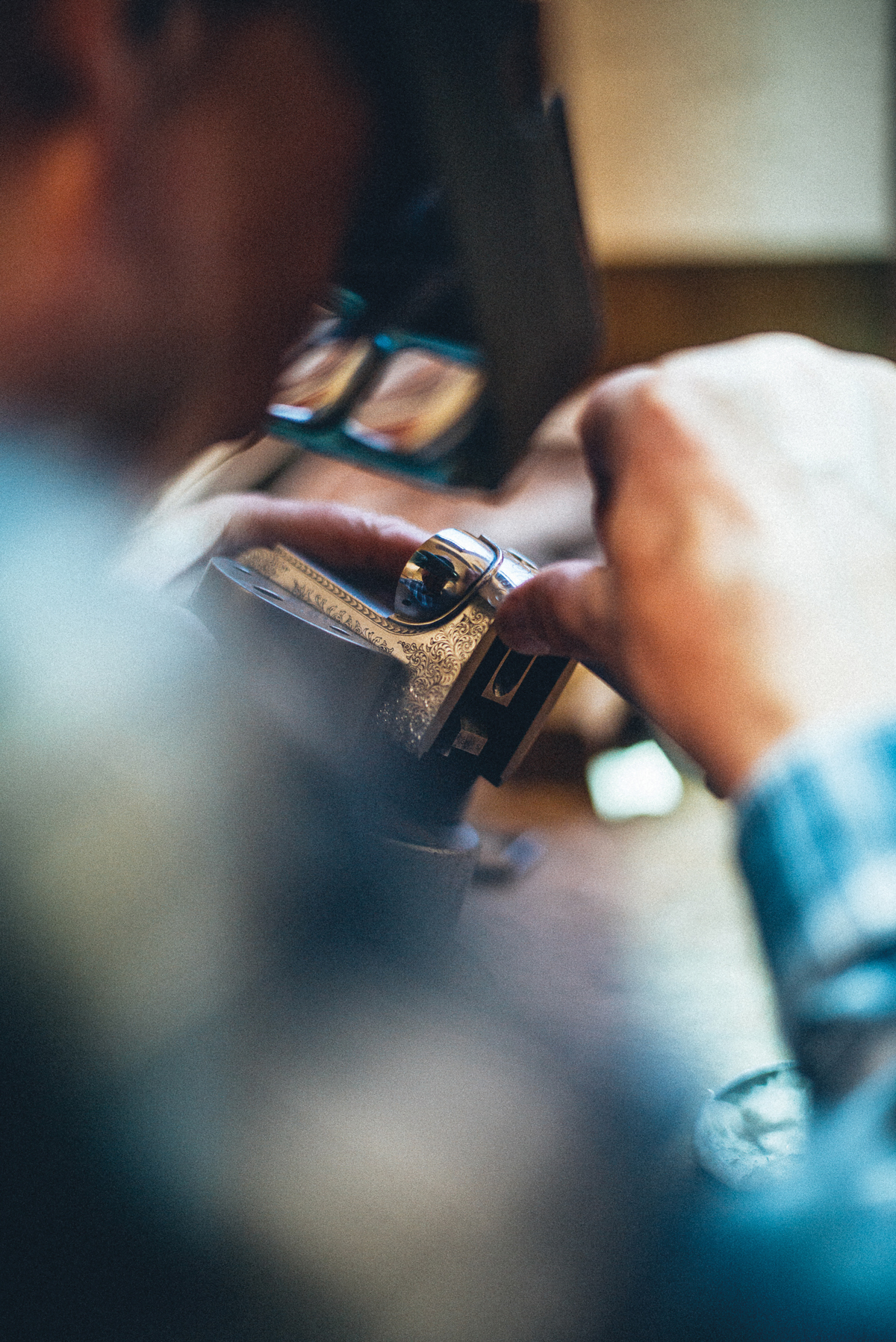 Engraving an action with traditional Westley Richards Scroll.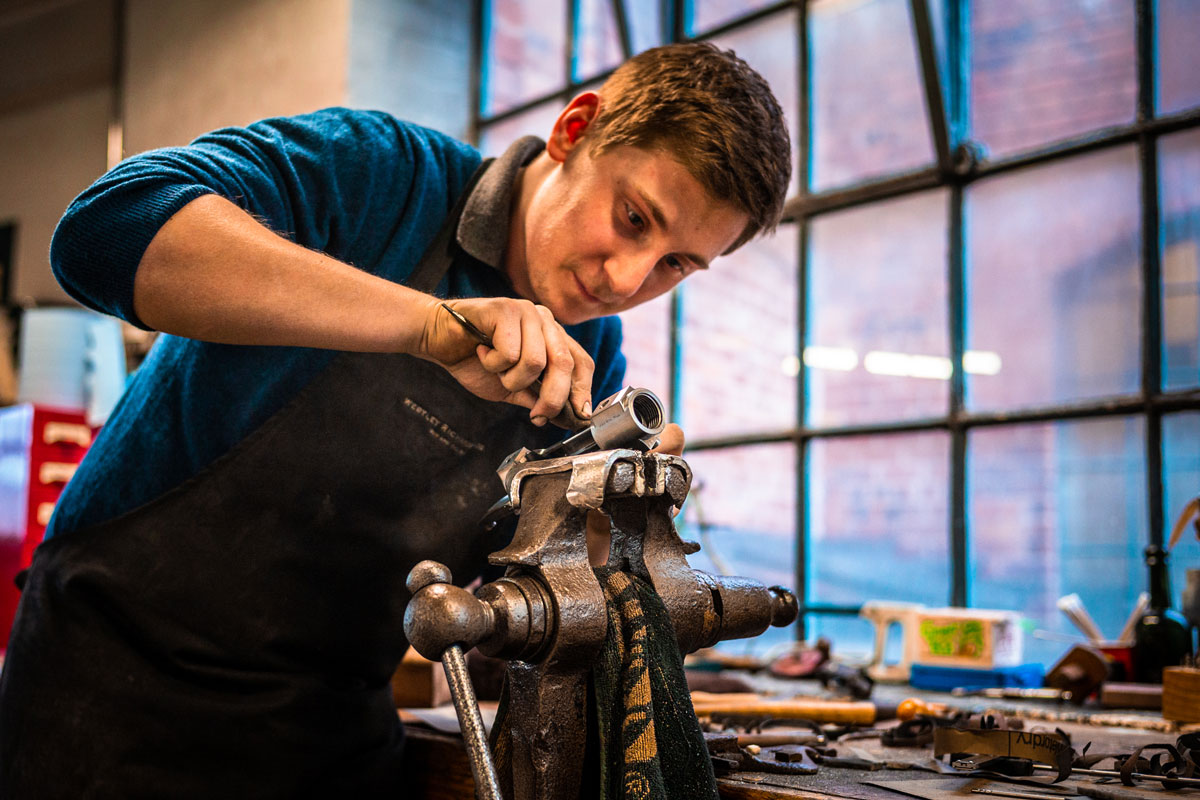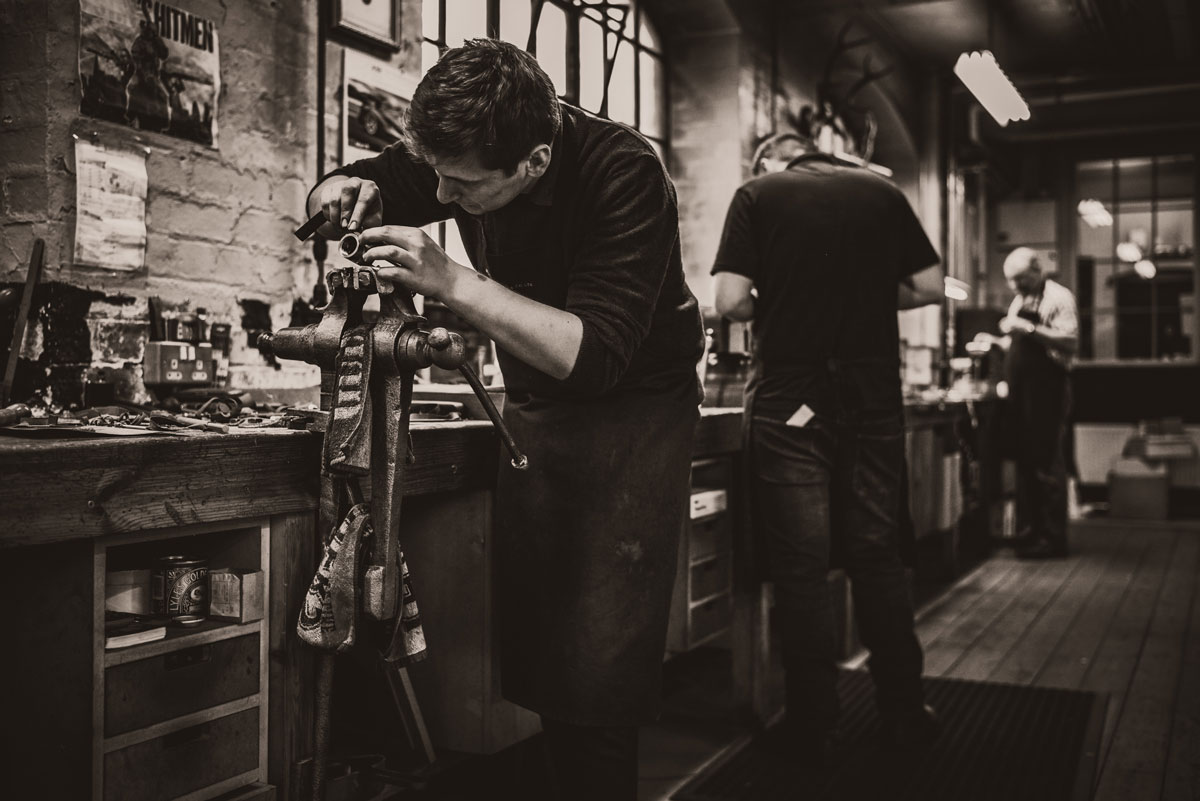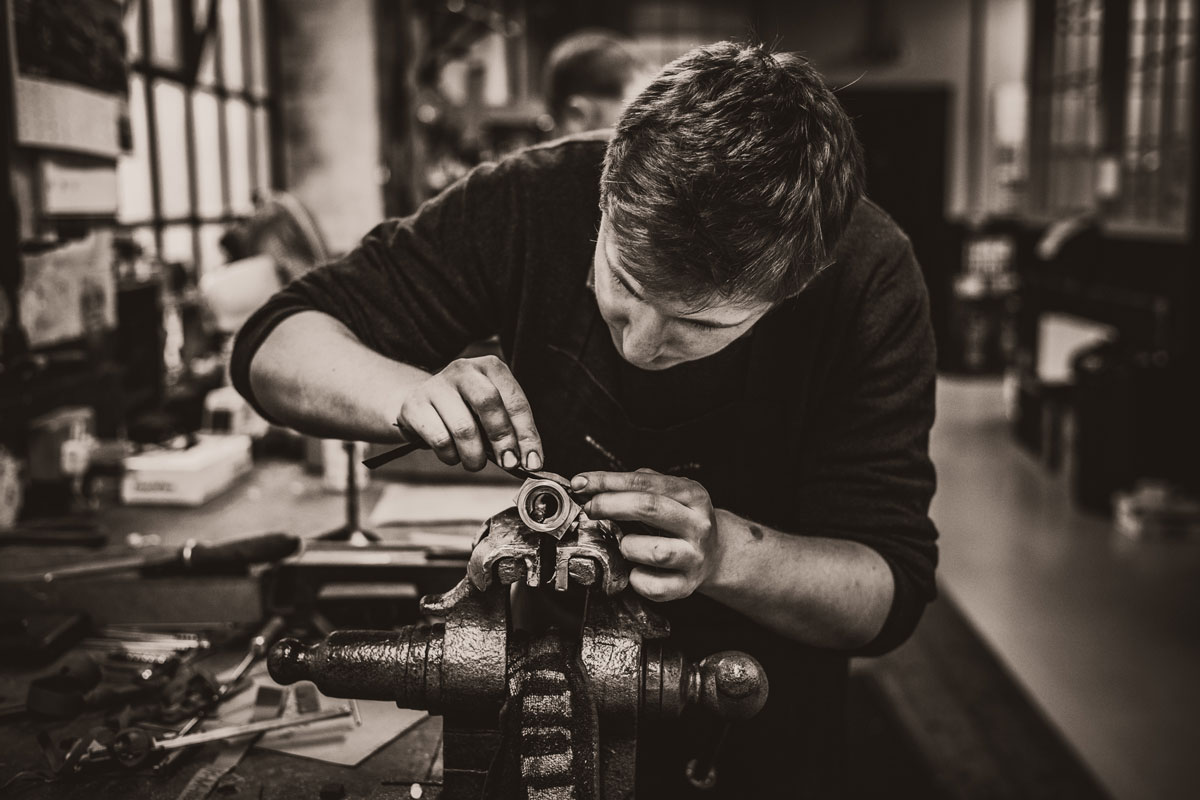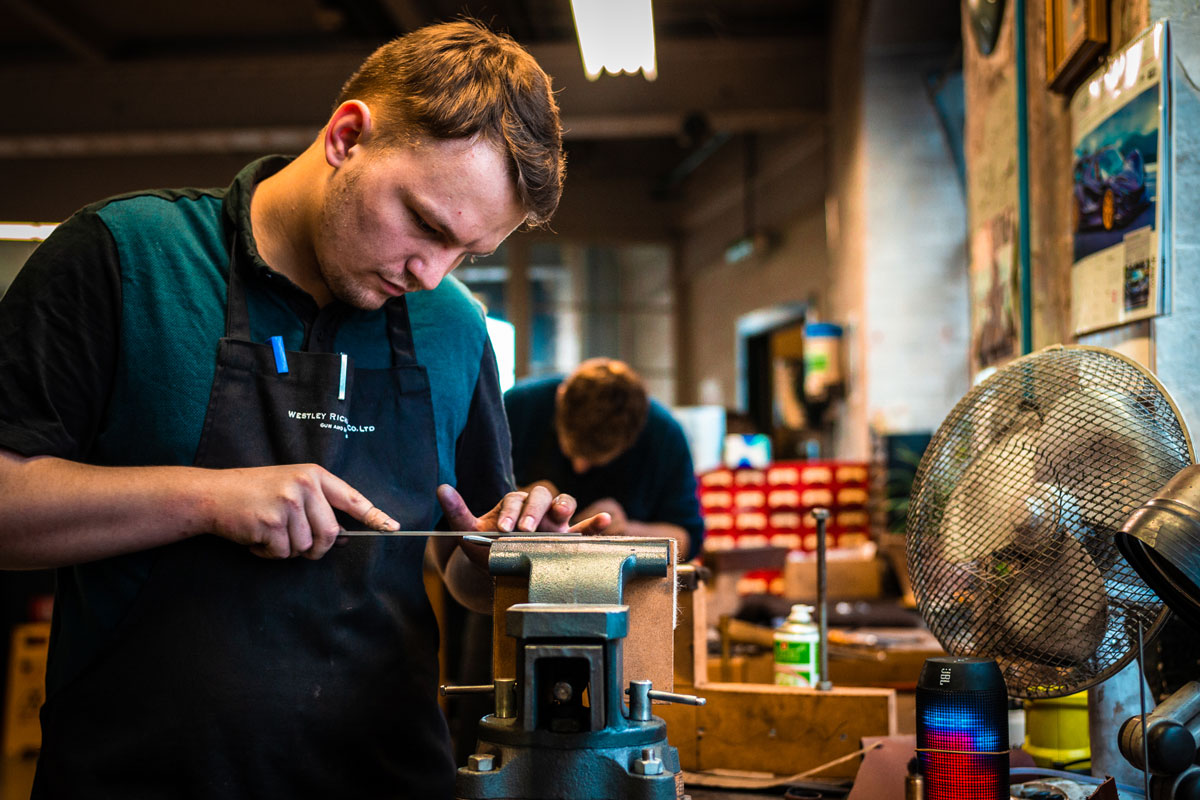 We currently have a strong team of apprentices coming through, working on a variety of component parts.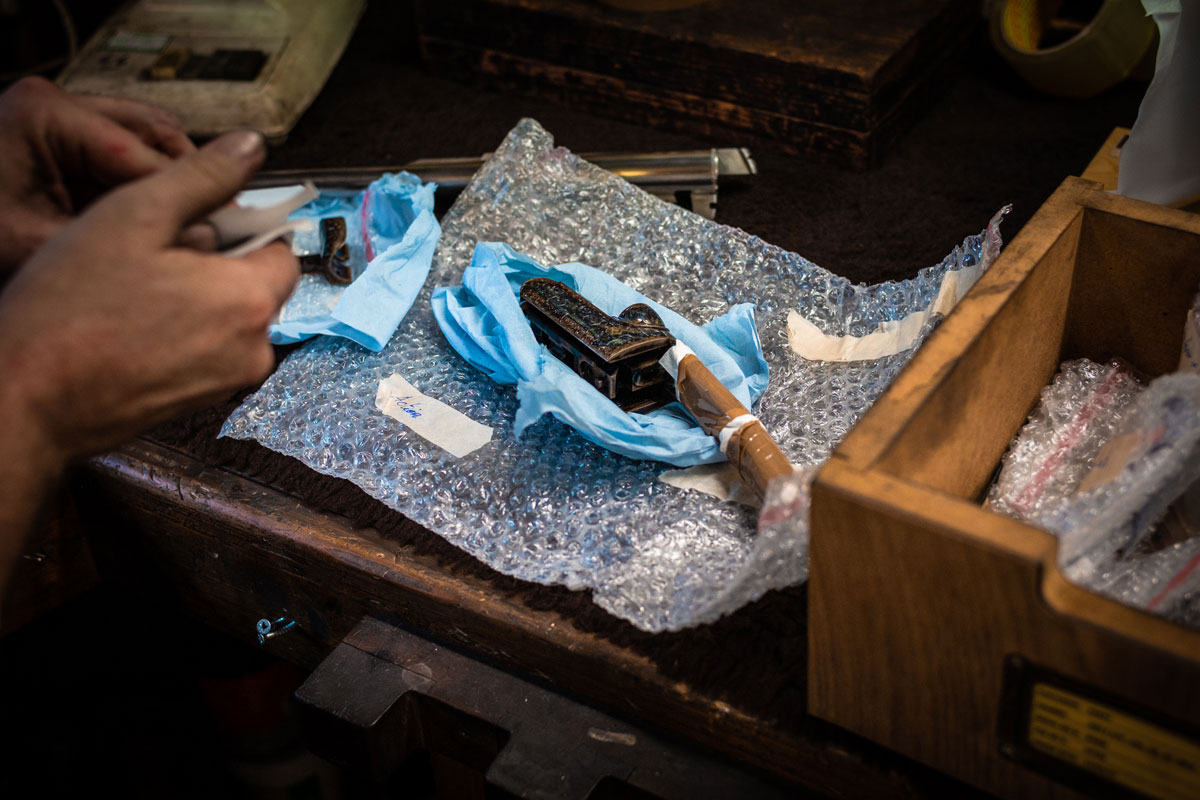 An action back after case colour hardening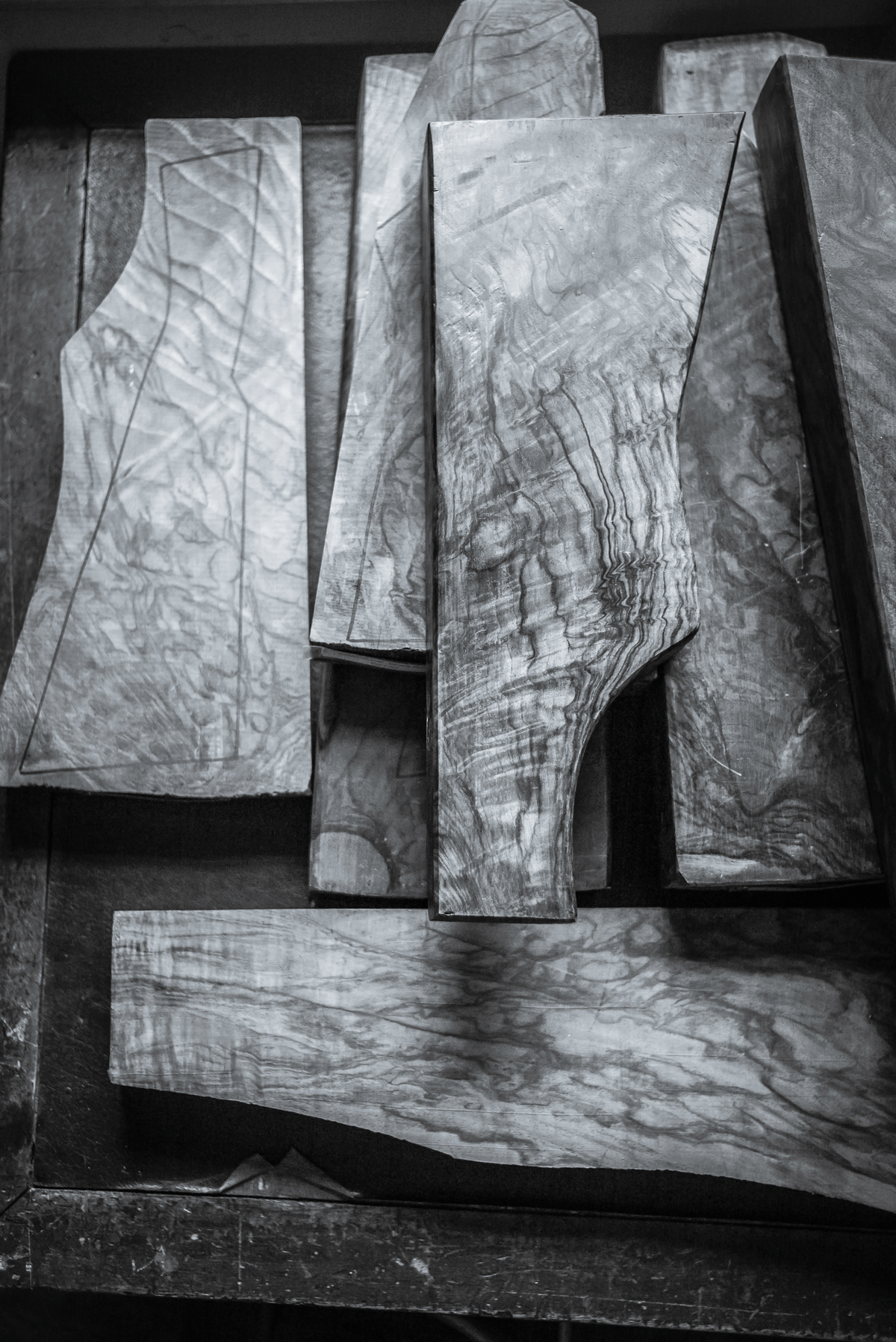 A collection of stunning walnut blanks ready for selection by clients.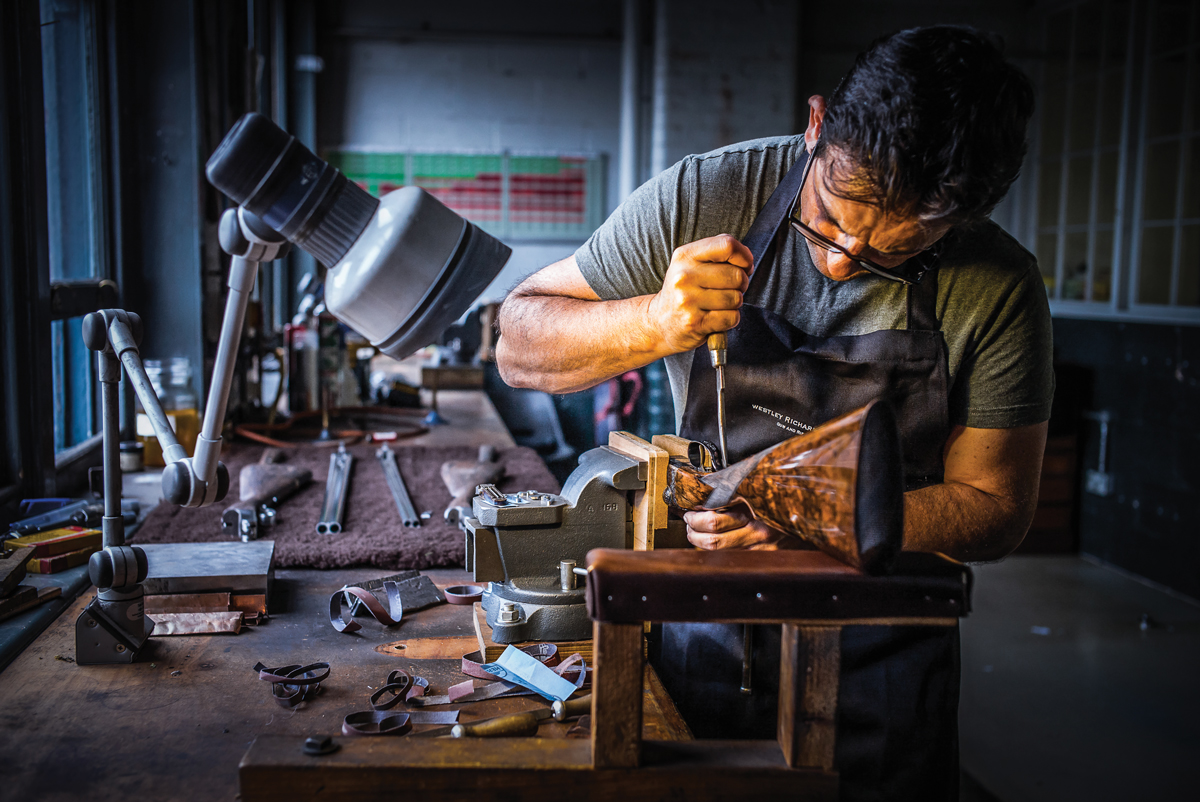 Final assembly of a newly completed droplock shotgun.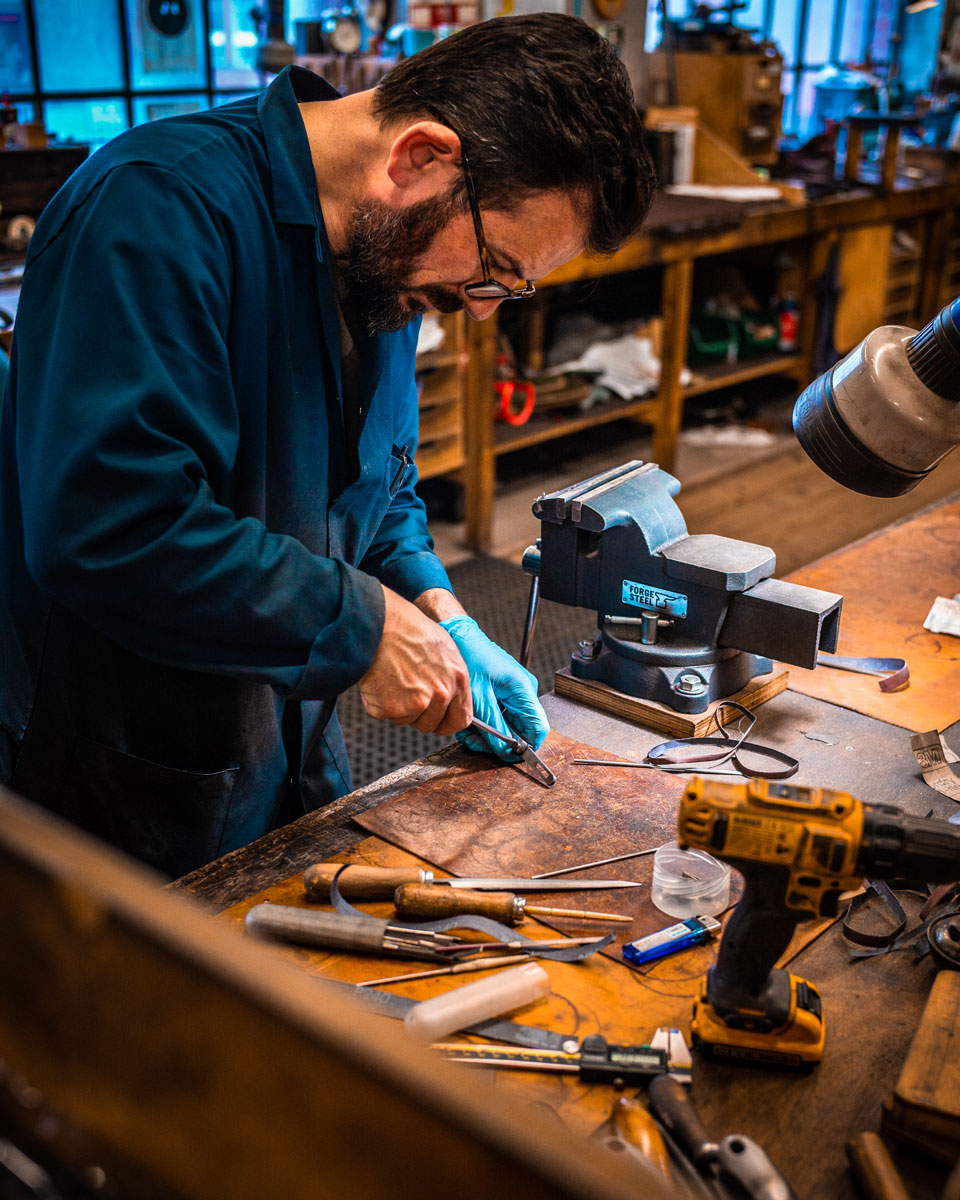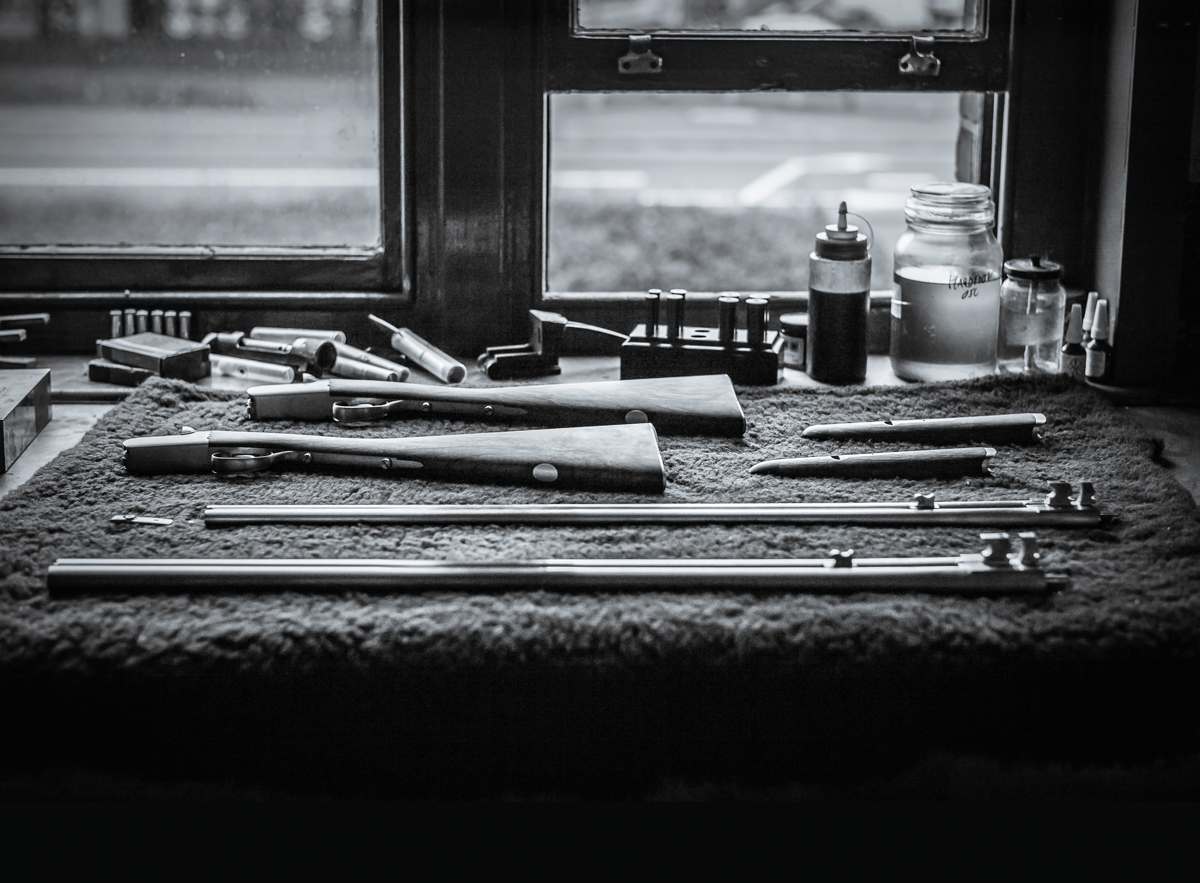 A pair of shotguns in the white, ready for live testing.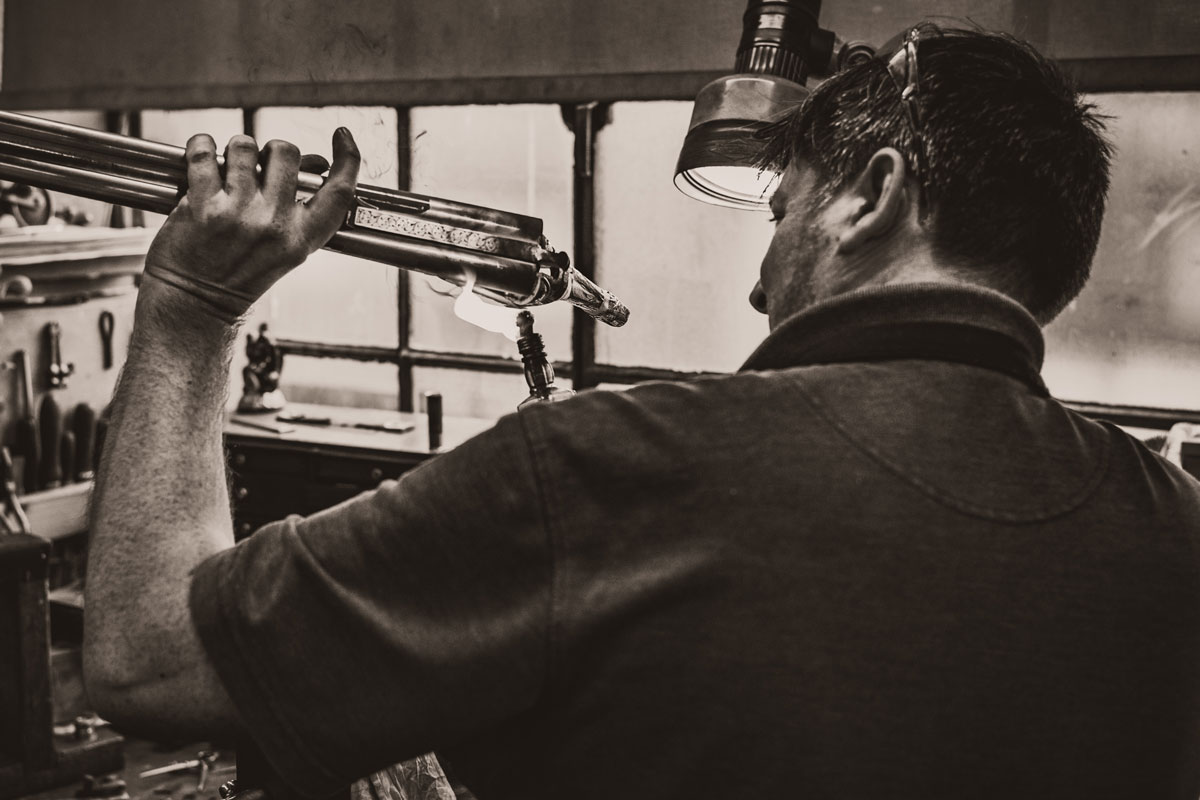 Jointing the barrels of a double rifle to the action to create a gas tight seal, ready for proof.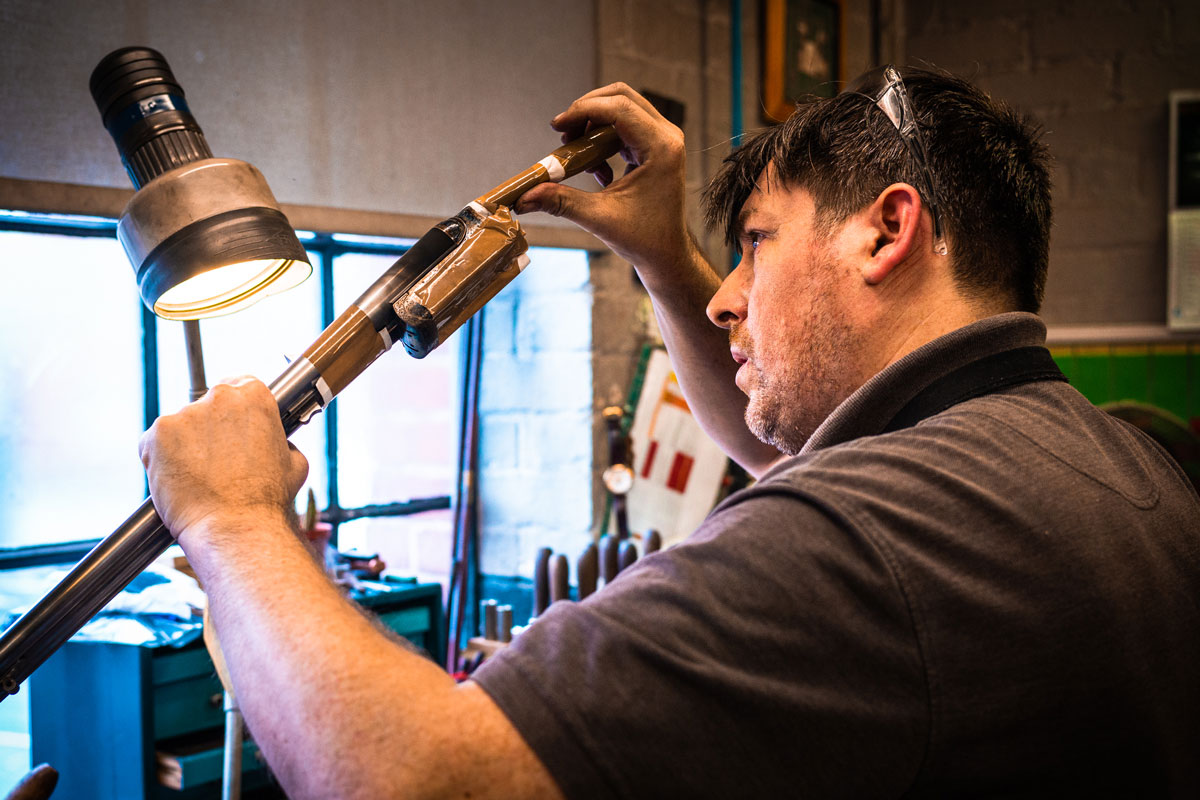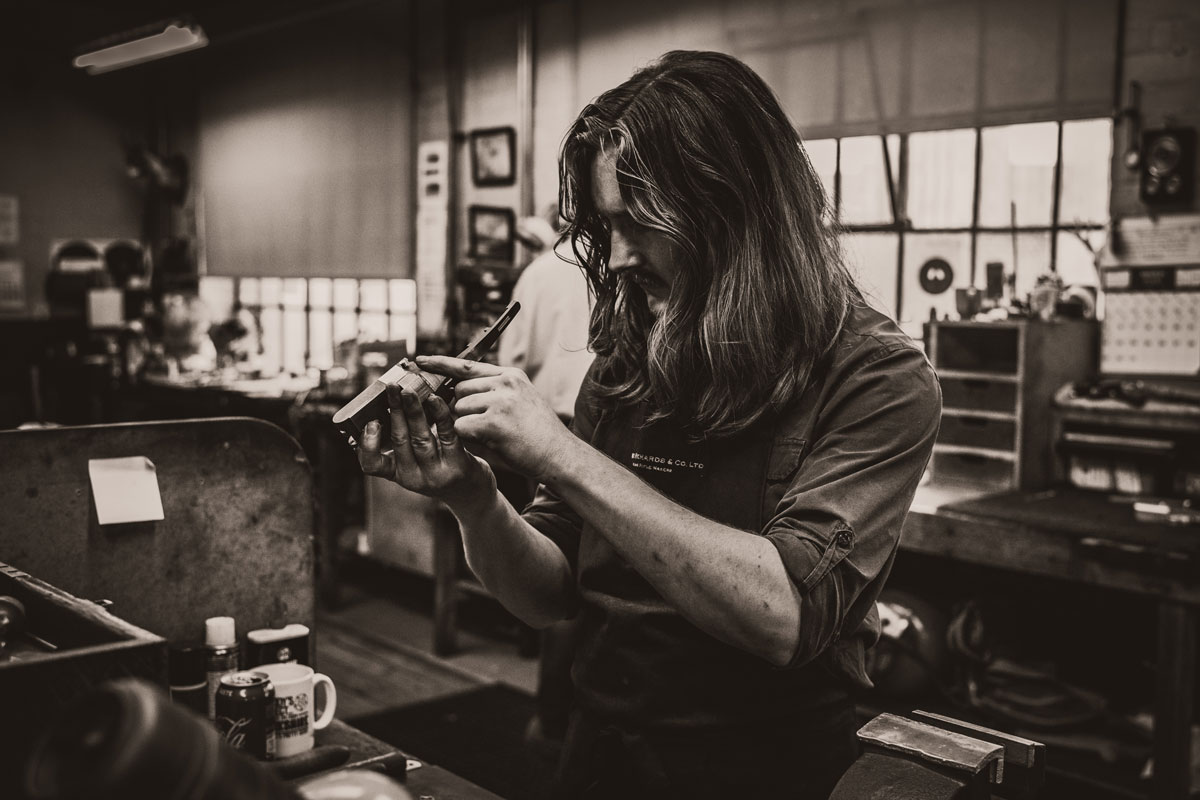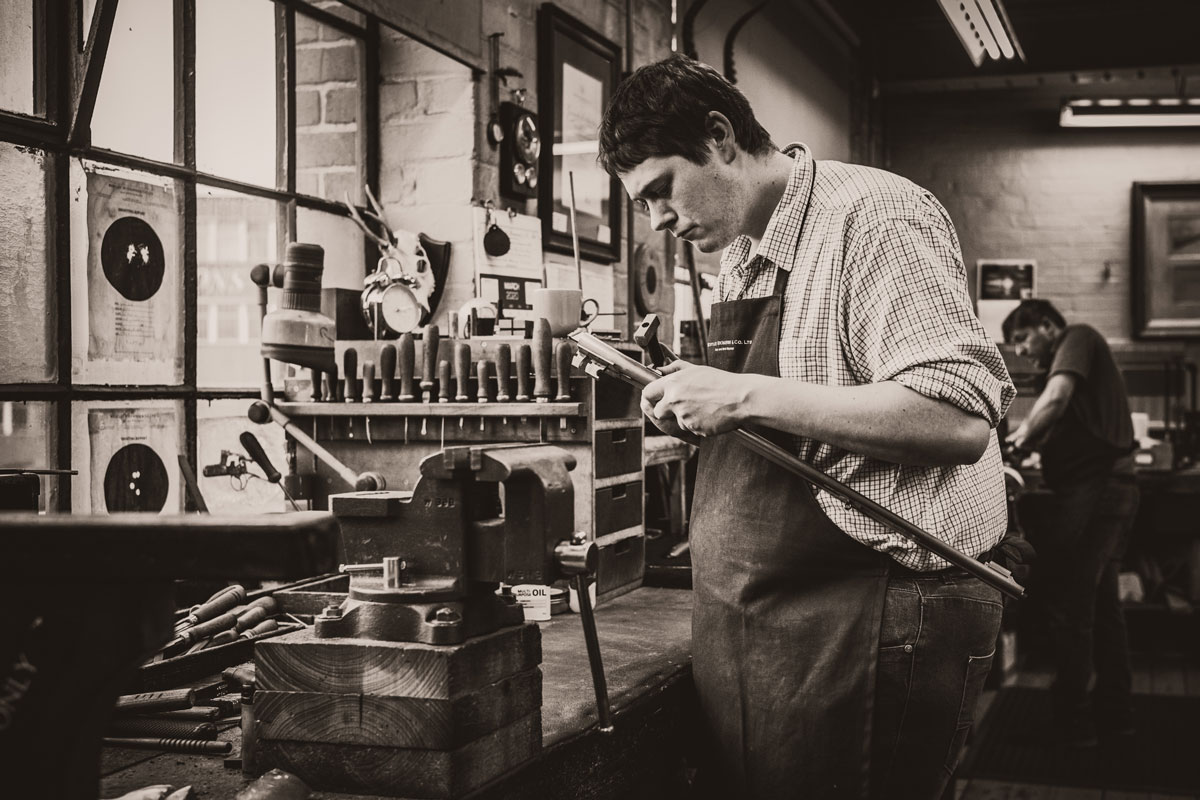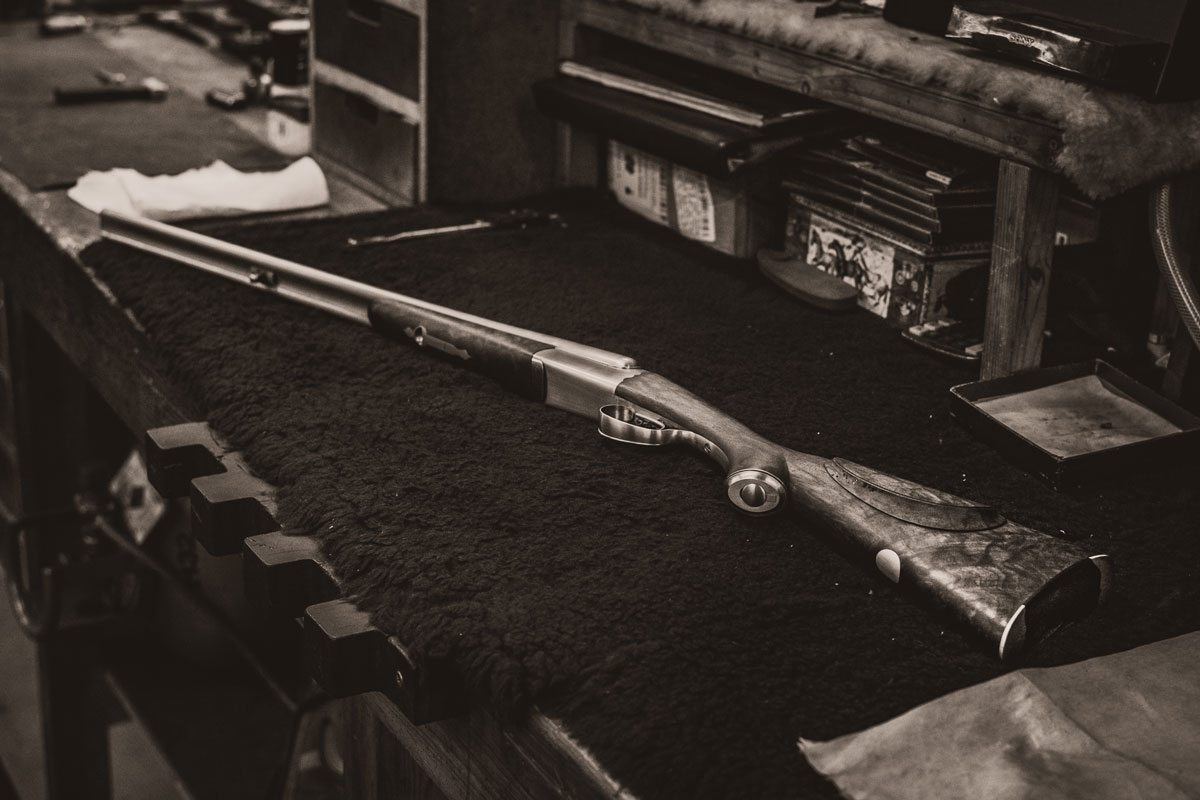 A double rifle in the white ready for regulating.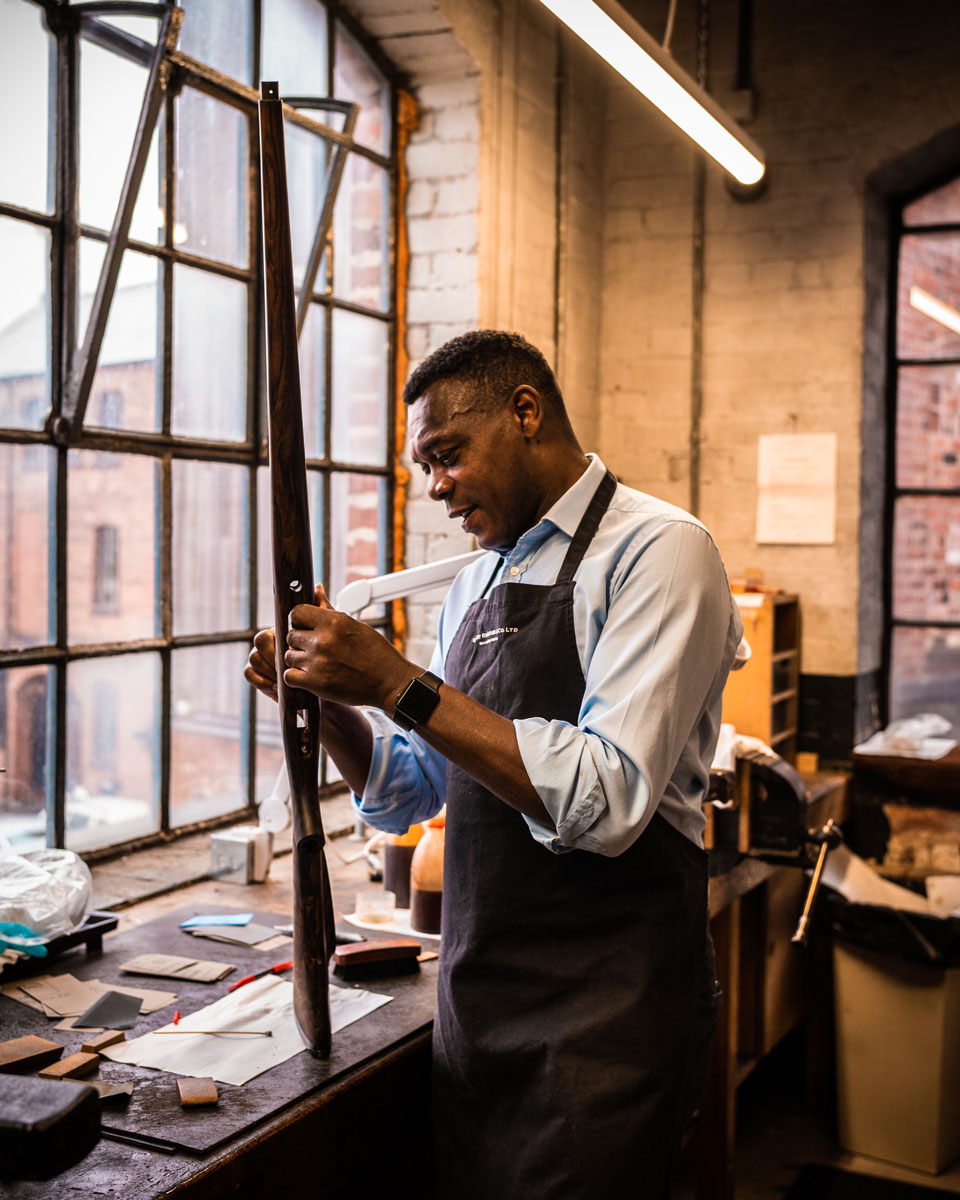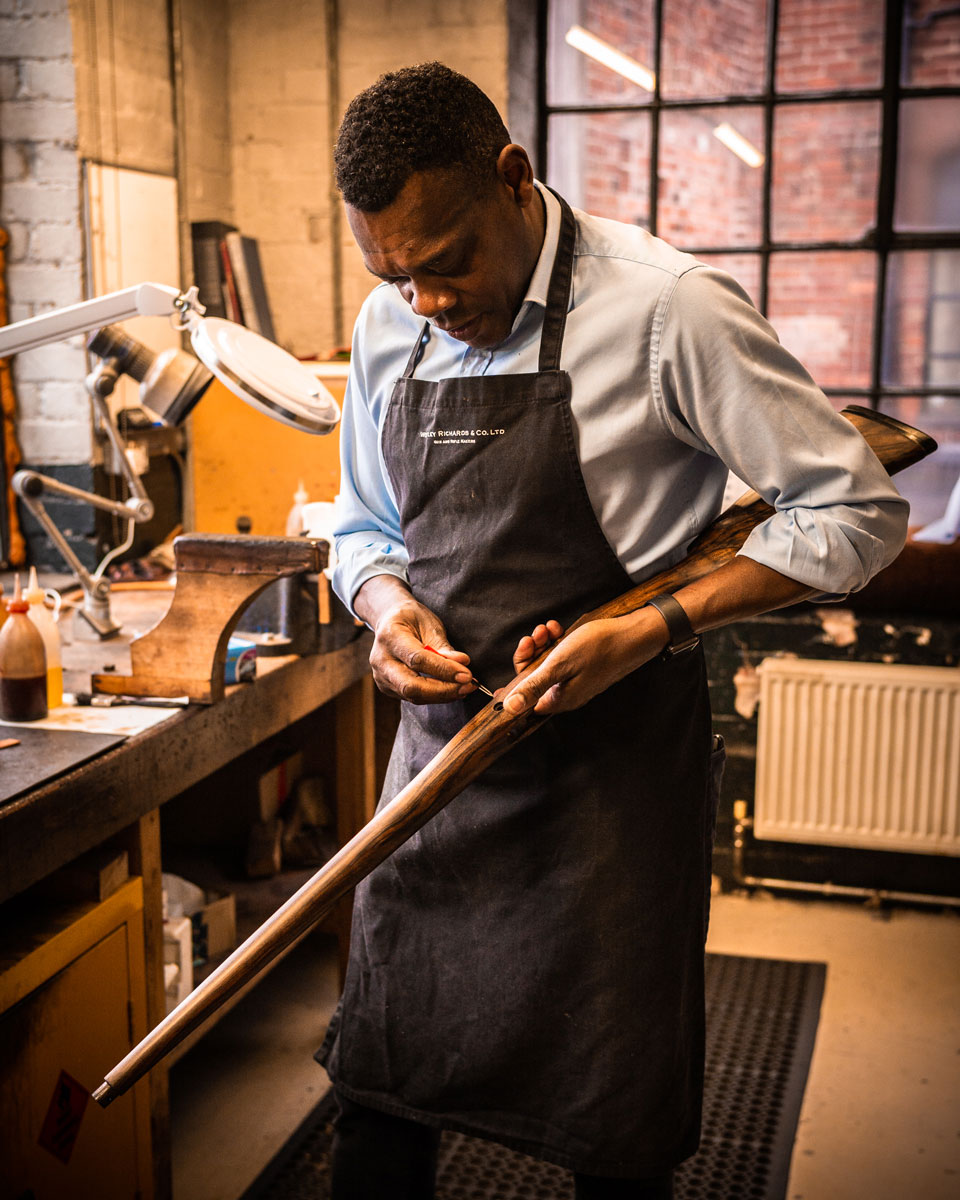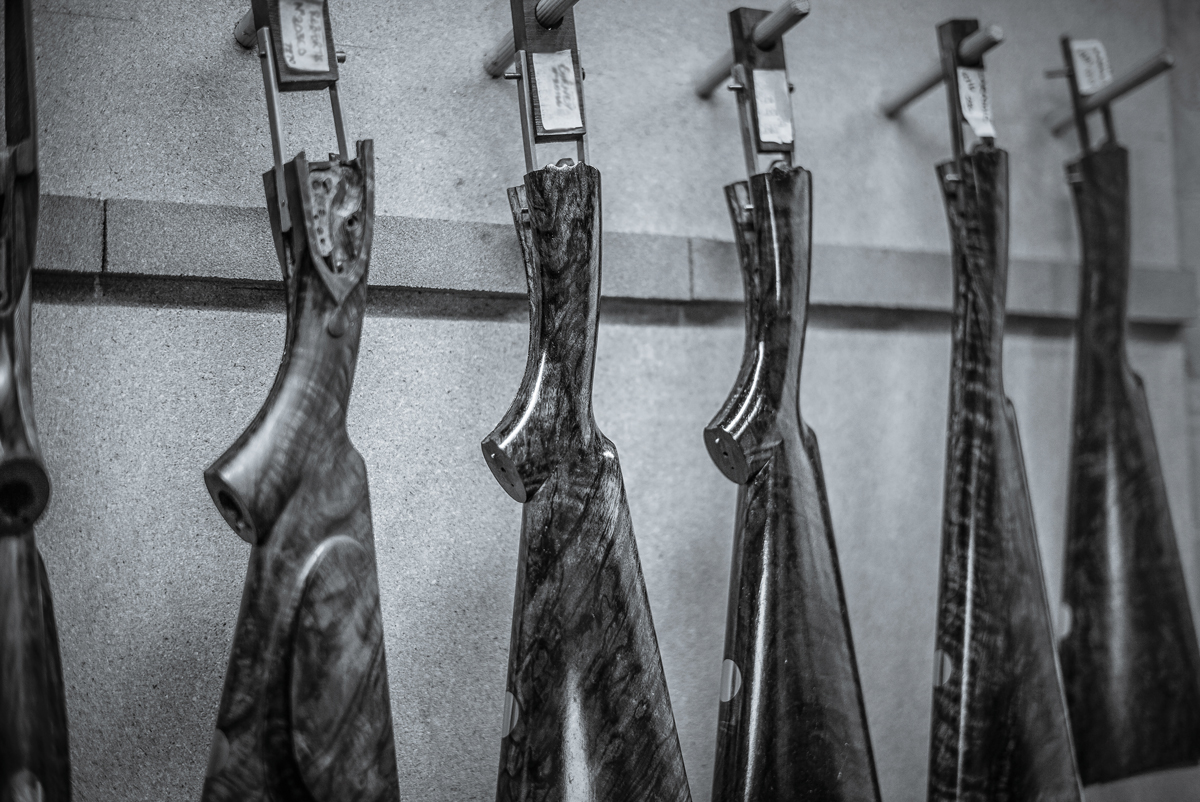 Various stocks drying in the finishing room.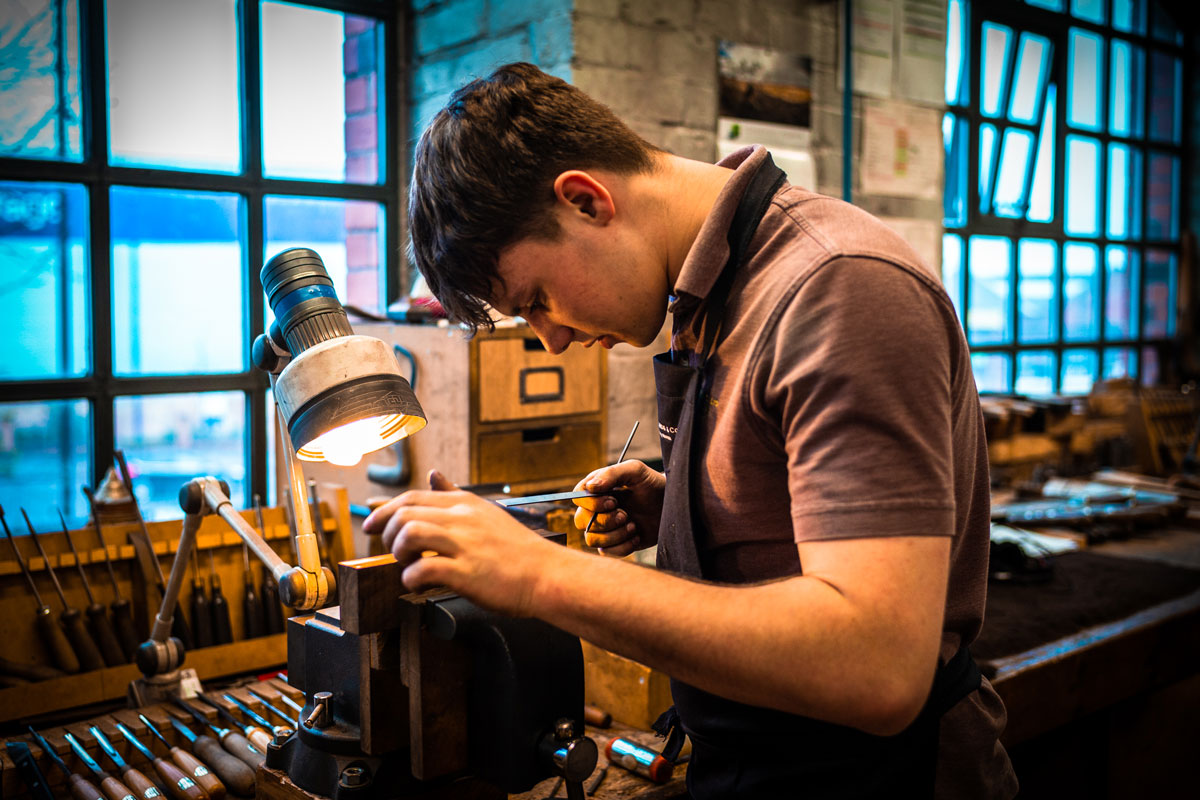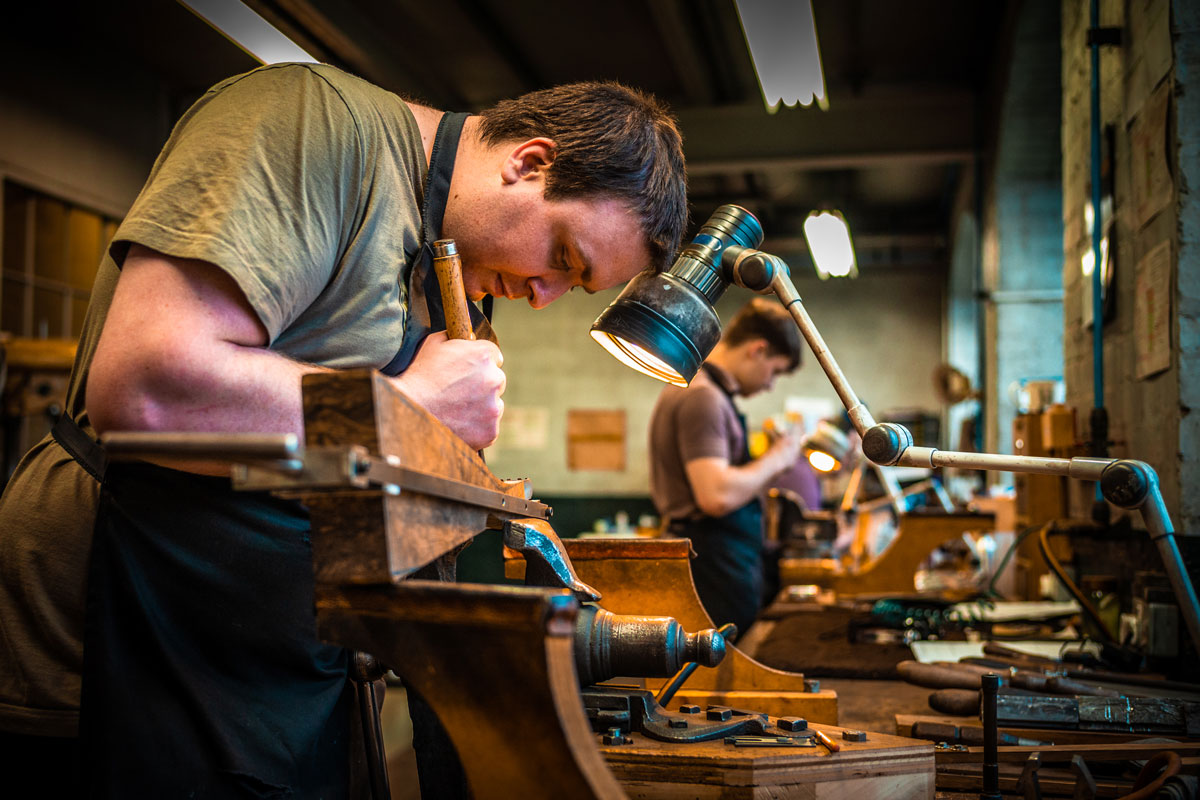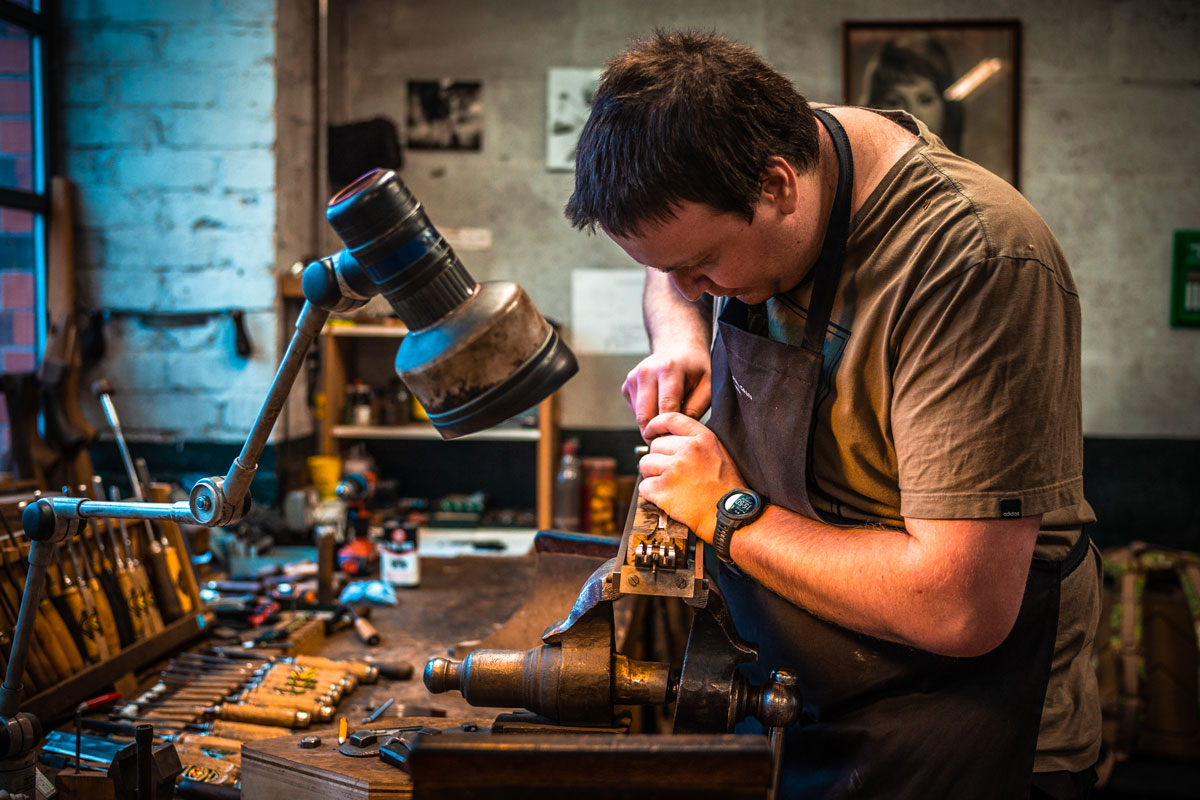 Heading the action into the stock requires extreme patience and minute adjusts to fit the metal work exactly into the wood.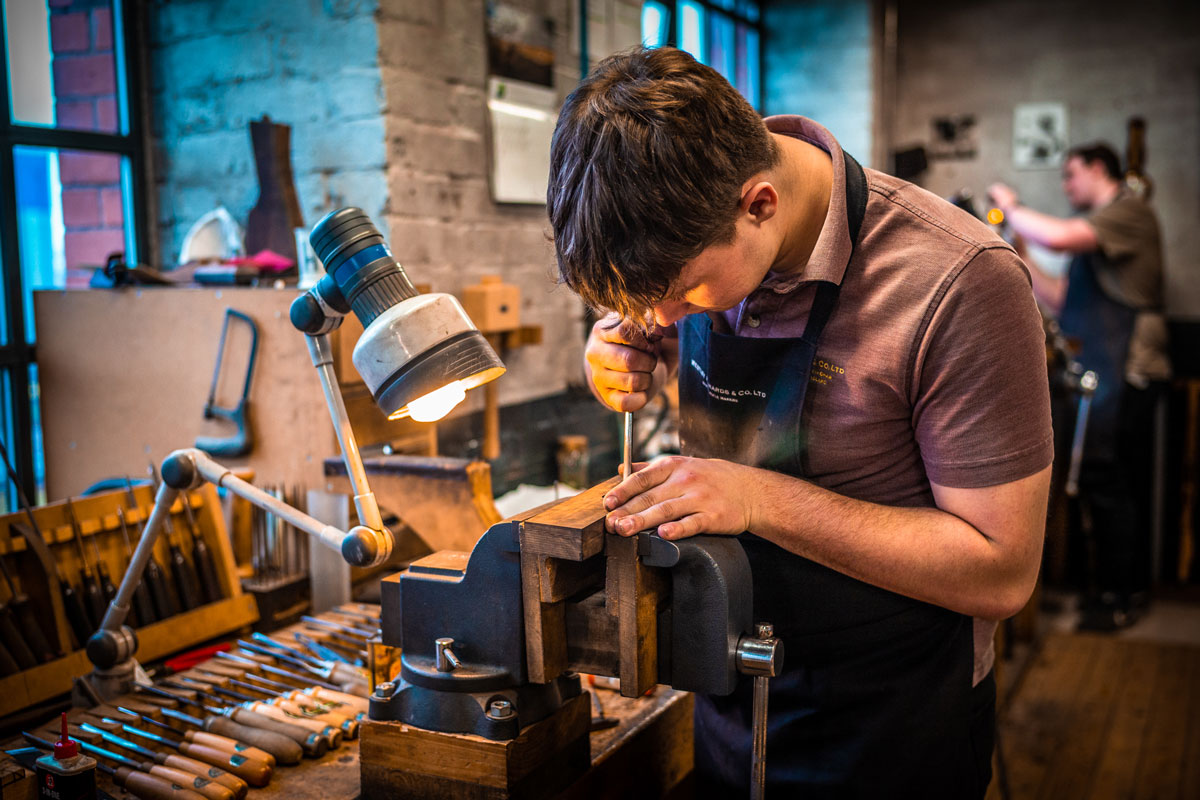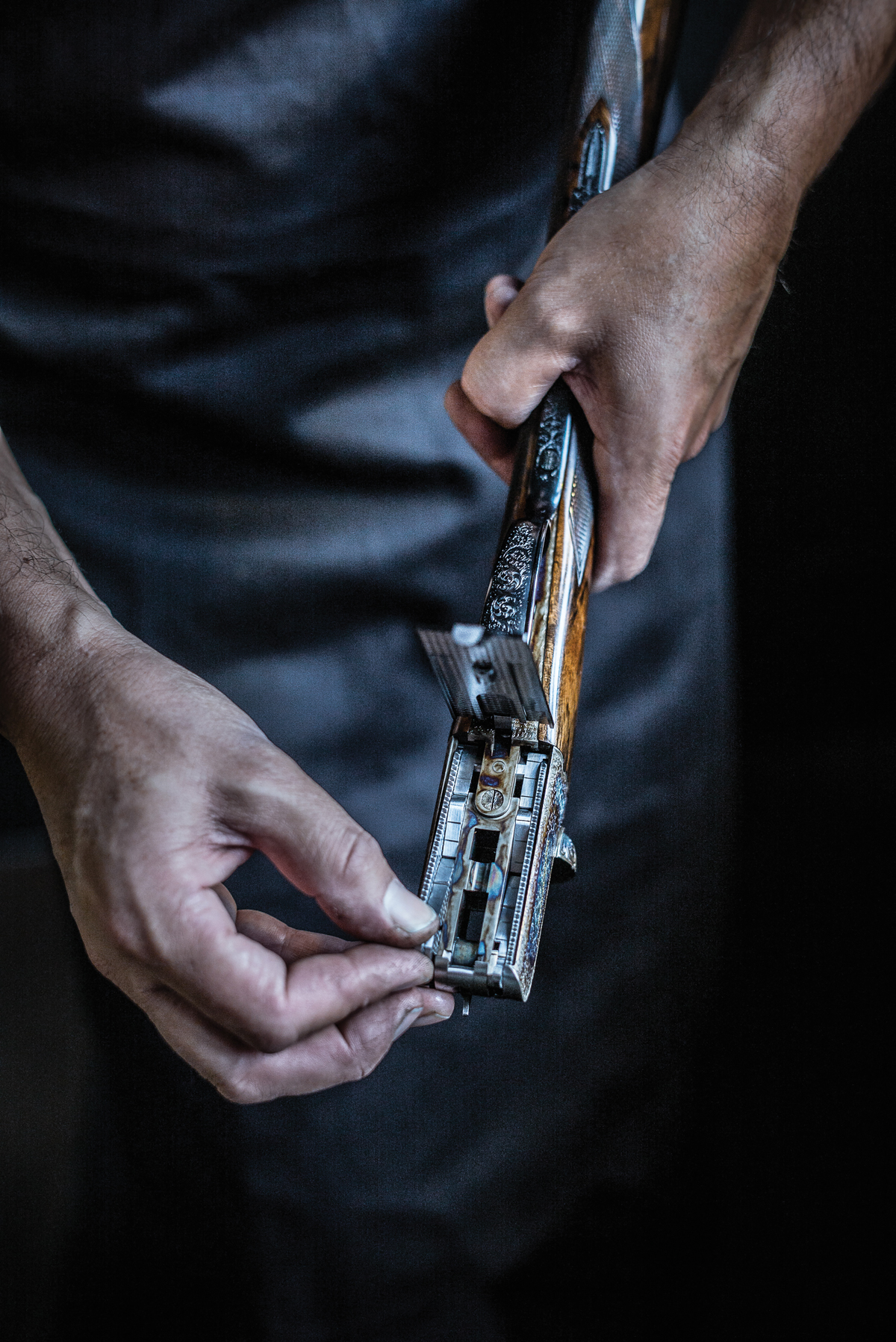 Final check over and inspection of a completed droplock shotgun.