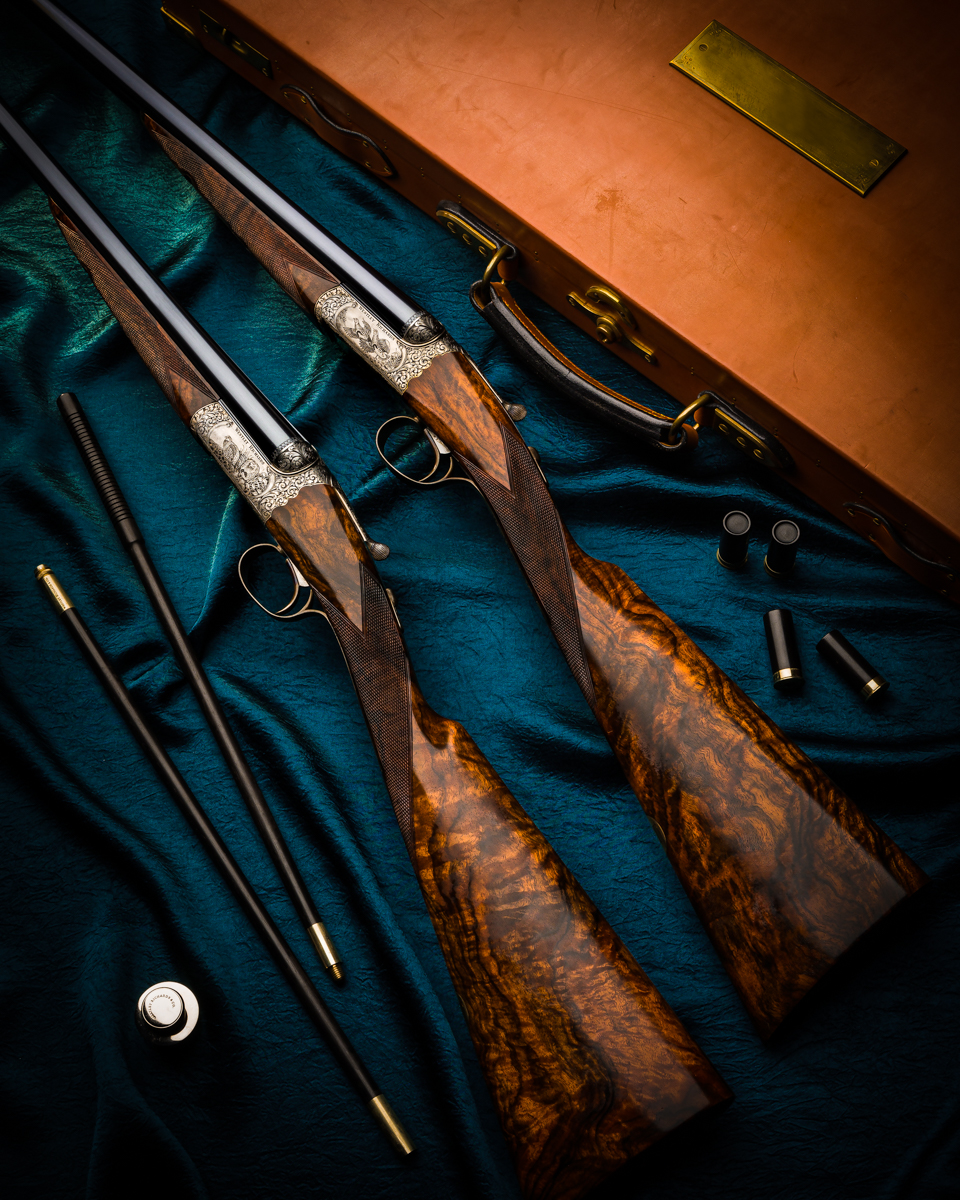 The Millennium was for many gunmakers a golden opportunity to produce some unique and in many instances one off guns. Holland & Holland, James Purdey and Westley Richards were just some of those lucky enough to have the patronage of some very serious collectors who lavished orders for many individual and often extravagant sets of guns.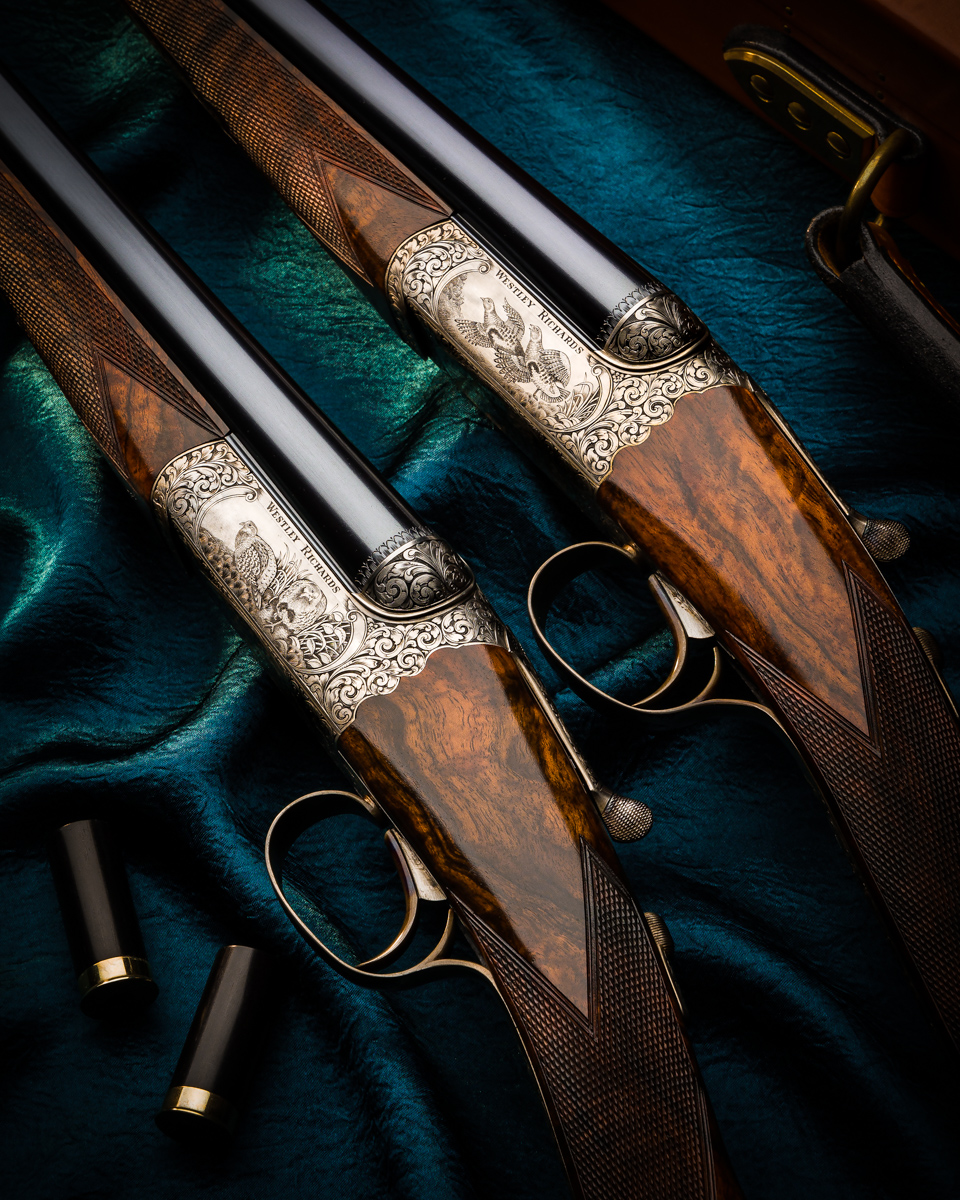 Wonderful scenes of English partridge adorn the sides of the actions. Built for an English gentleman it is hard to believe that these guns were built 20 years ago! 
Westley Richards was particularly lucky taking commissions for the set of seven 'Modele de Grande Luxe' droplock shotguns from .410 to 4 bore, pairs of .375 magnum and .470 nitro express double rifles, and a magnificent .600 nitro express sidelock double rifle. Whilst these were all destined for established collectors, it was nice when an English game shooter approached Westley Richards and asked if we might make him a pair of 20 bore shotguns to celebrate the Millennium.
Interestingly the idea had come to him due to the fact that he still shot a pair of our 'Centenary' guns which we had built way back in 1912 to celebrate our first 100 years!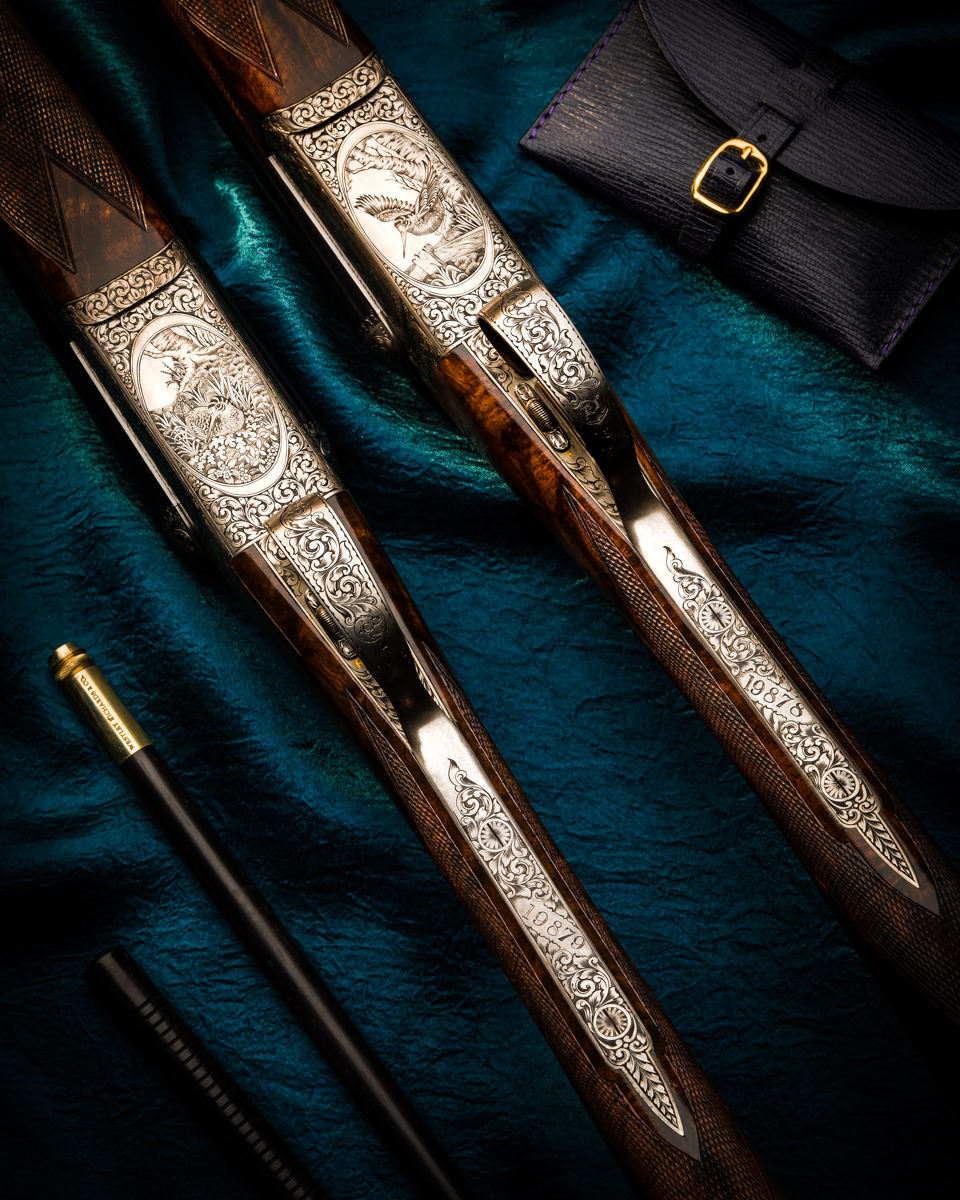 The bold scroll design was unusual at the time for Westley Richards hand detachable lock shotguns. It has stood the test of time and the guns looks as good today as when they were completed.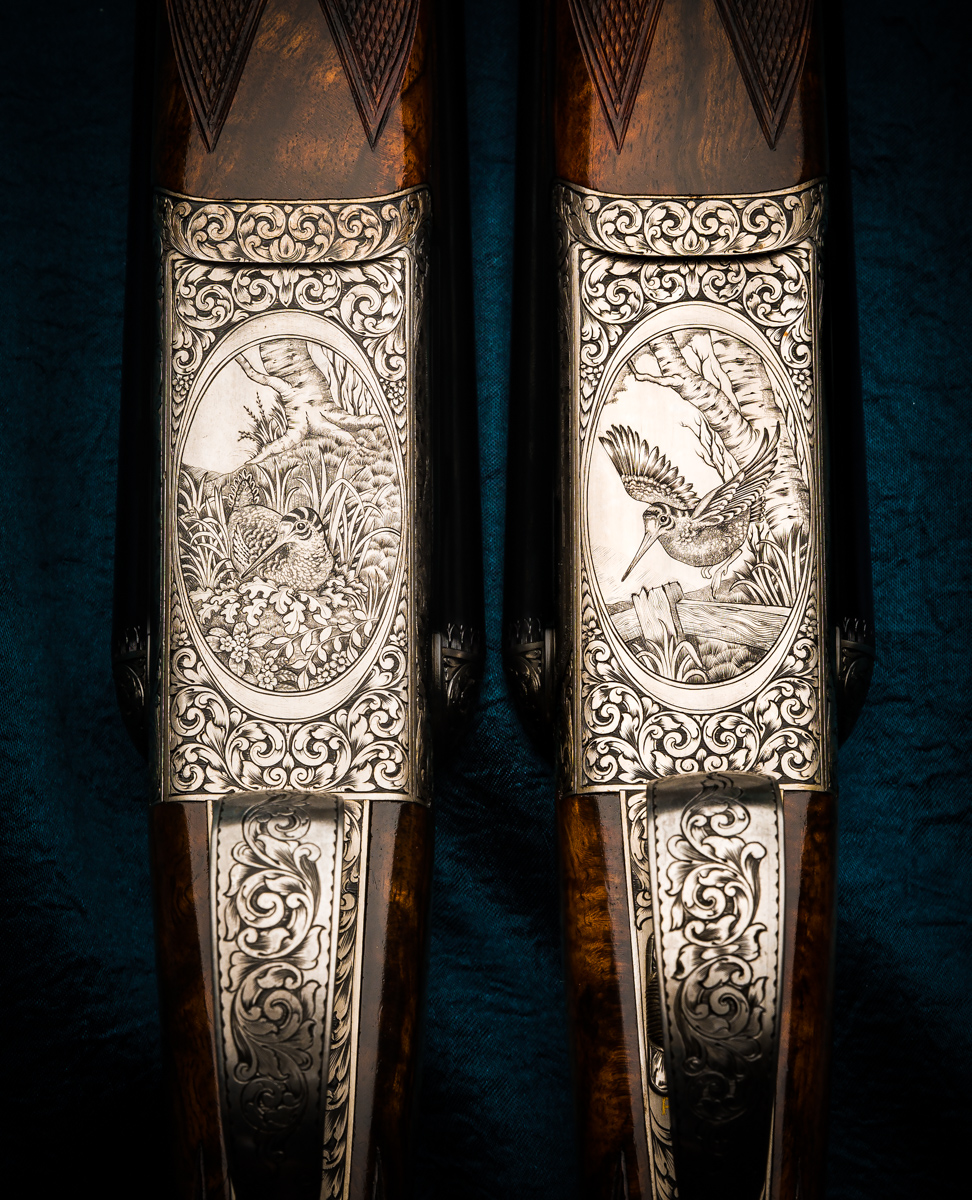 The respective Woodcock scenes for the 'at rest' and 'in flight' guns.
So in 1997 we took the order to build 'a pair of Westley Richards best quality hand detachable lock shotguns with single selective triggers, automatic safeties, scroll back actions, with 28" barrels choked 1/4 and 1/2, chambered for 2 3/4. Engraving was to be of bold scroll with game scenes of English partridge and woodcock at rest on the No.1 gun, English partridge and woodcock in flight on the No.2 gun. The pair of guns were to be supplied in a best oak & leather case with full complement of tools'.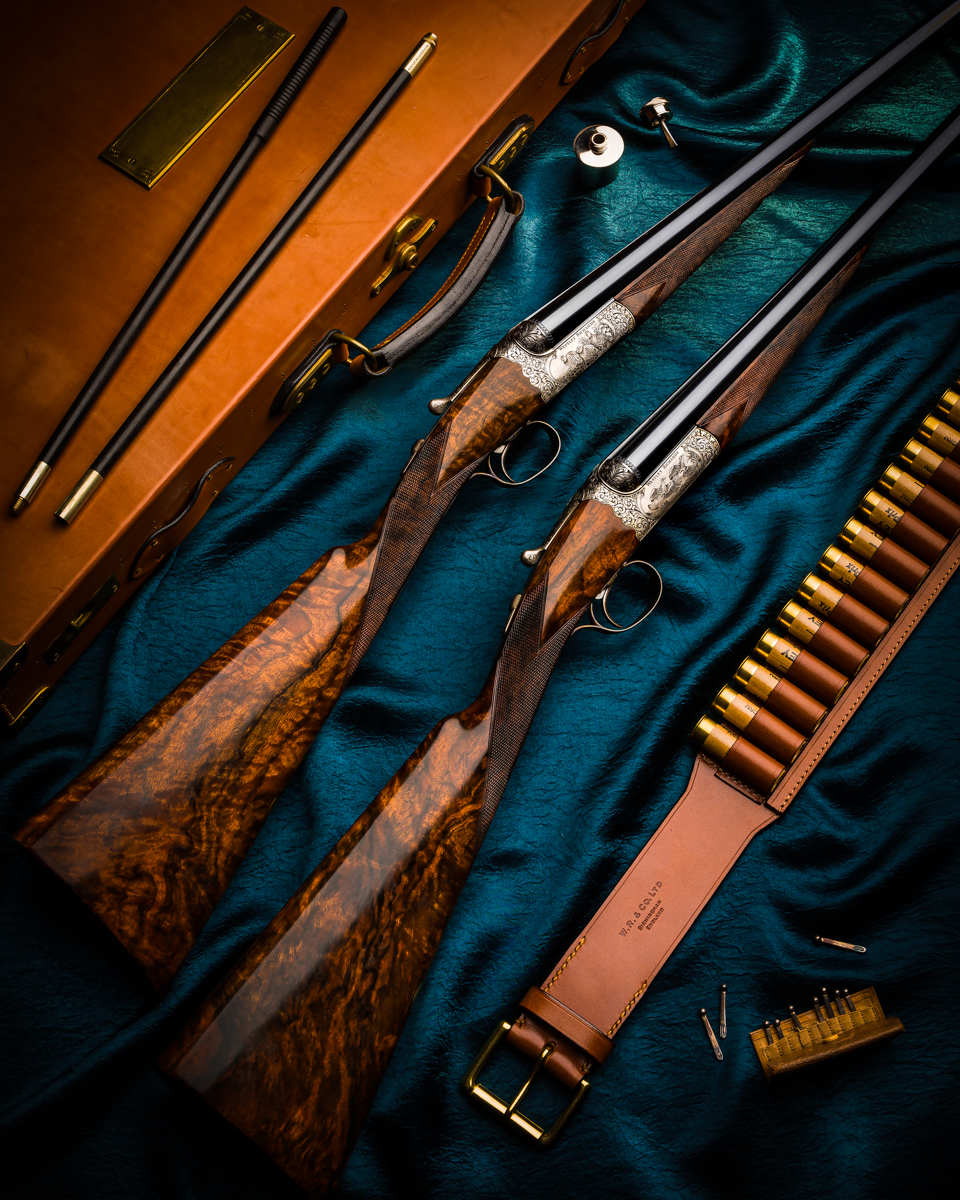 Fabulous exhibition grade Turkish walnut. Befitting for such a unique pair of guns. It is interesting how certain wood tastes have changed over the years. 
With such a special pair of guns no expense was spared at the time in finding a fabulous pair of Turkish walnut blanks with which to stock the guns. Even by today's standards the wood is exceptional and highlights the level of wood available back then which was far more abundant than can be found today.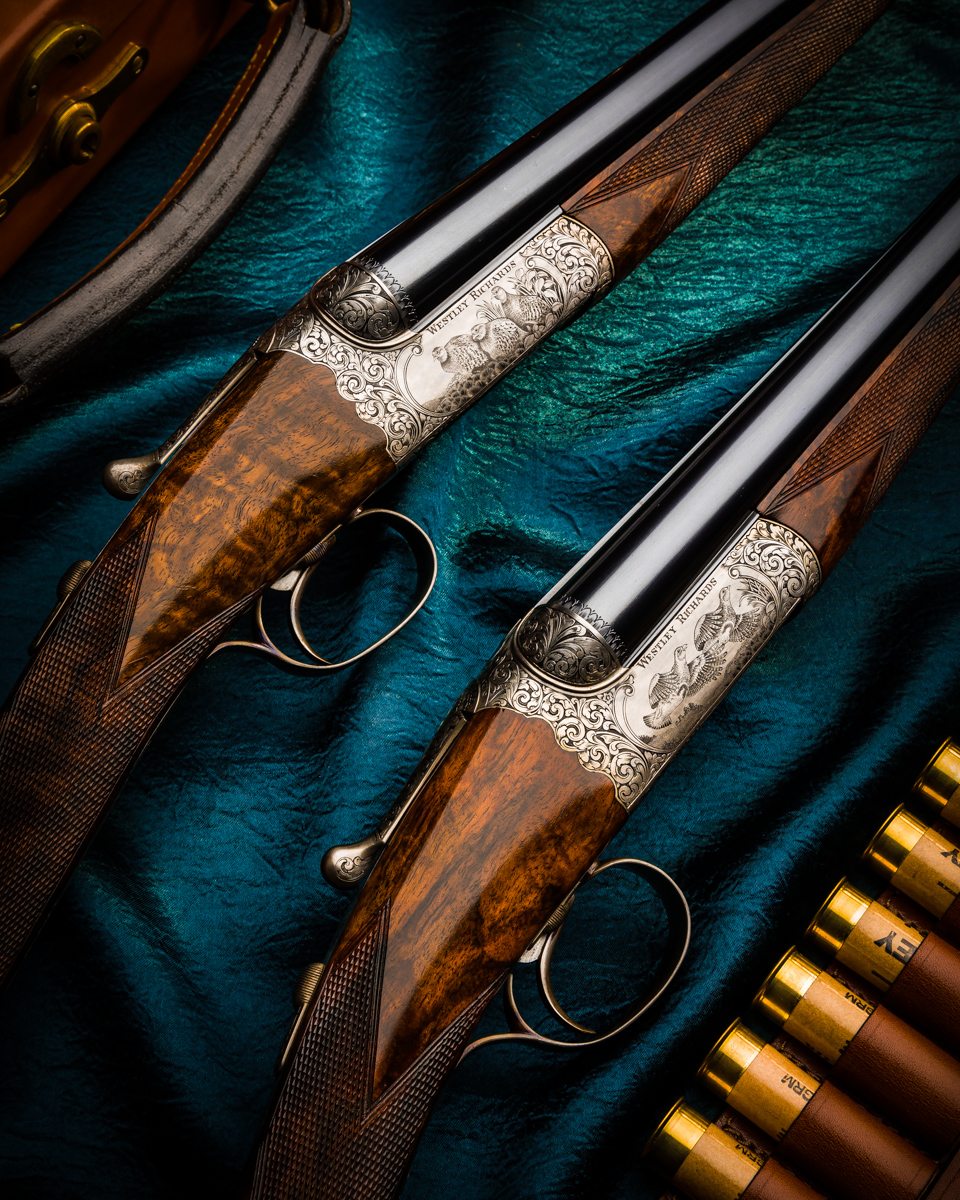 Completed in time for the 'Millennium' the client took delivery of the guns and then sadly due to health reasons, they have remained pretty well un-shot since. It has been nice to see them back at the factory and to remind ourselves that today we continue to build beautiful guns into the first century of the current millennium.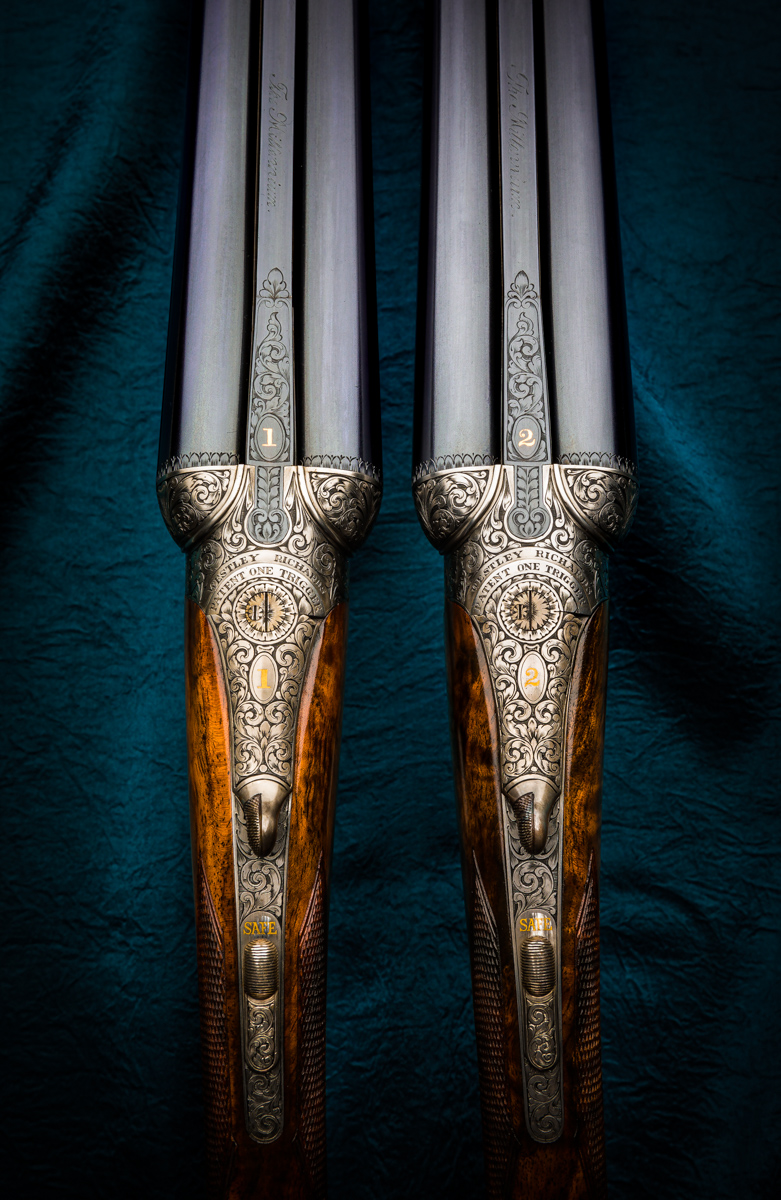 The bold scroll engraving design worked really well across the actions, the brushed or coin finish highlighting the detail.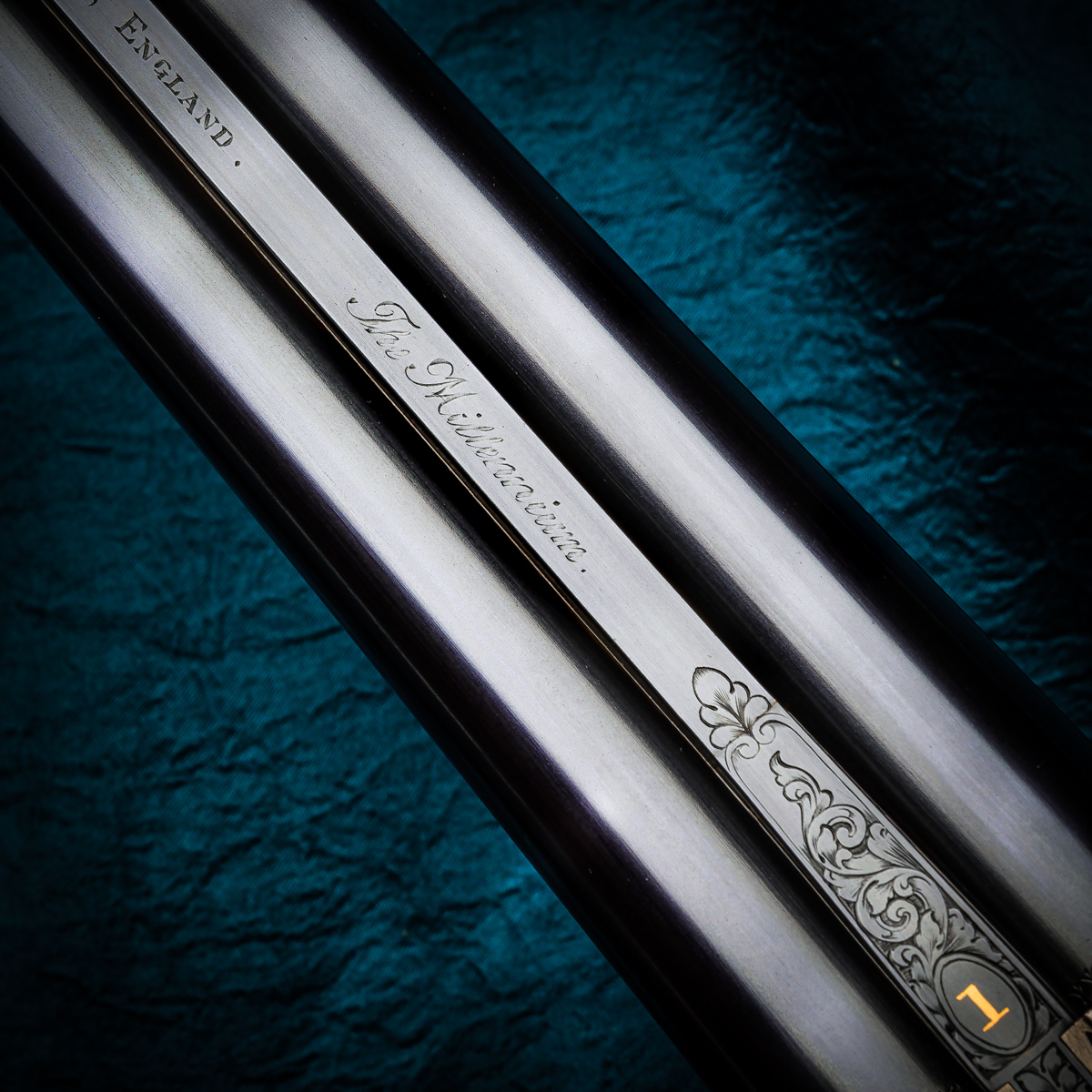 'The Millennium' engraved on the only pair of Westley Richards 20 bore shotguns built to celebrate the year 2000.