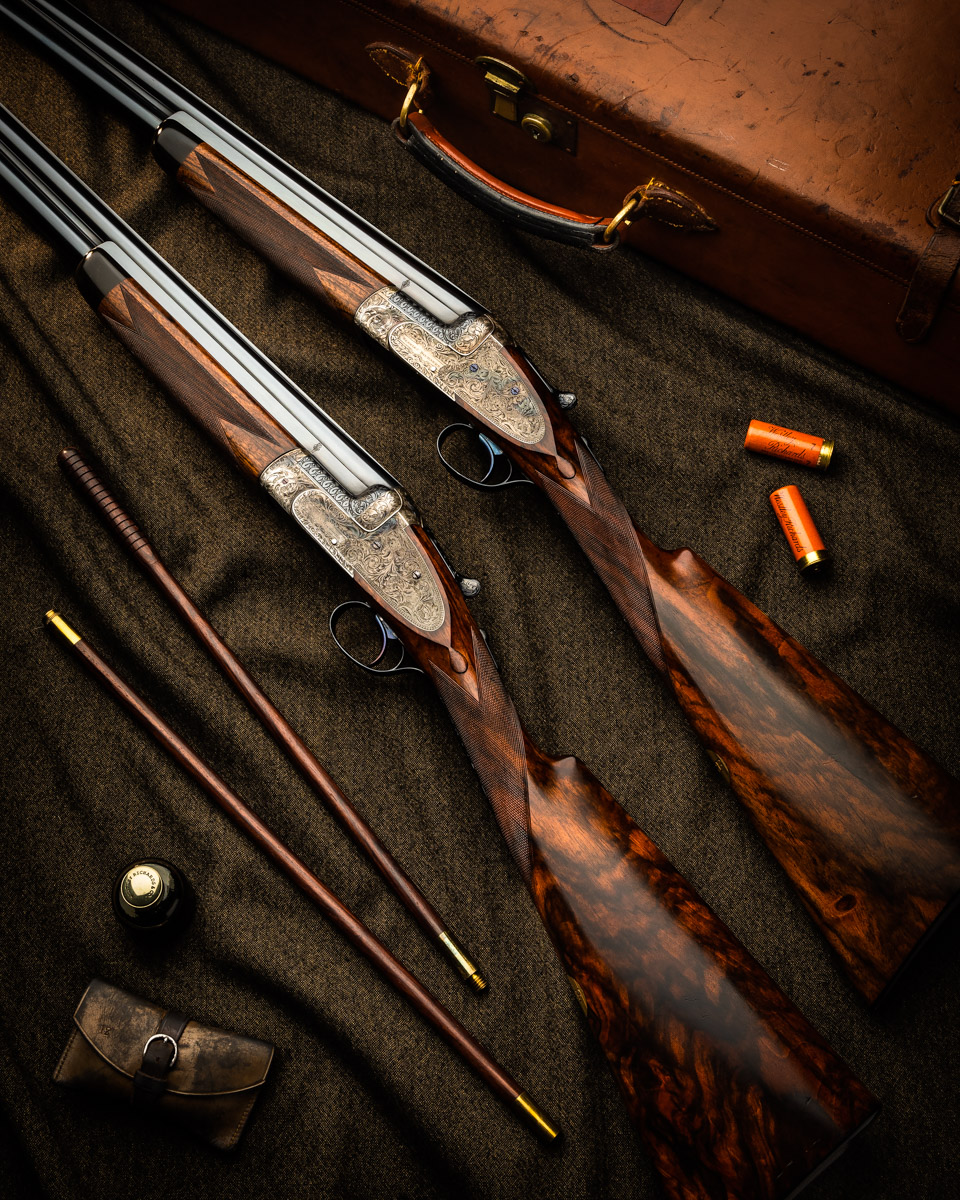 The guns are one of the several variants made available by Westley Richards in the Ovundo model, these being of fixed lock, side plated, single selective trigger configuration. First patented in 1914, fixed locks followed by droplocks were offered with square back, scroll back and side plated action options. Side opening ports came on the highest grade droplock sideplated versions with Westley Richards famous single selective trigger an obvious choice for the 'modern' over and under sporting gun. The unique Westley Richards top lever and safety thumb piece were a distinctive feature that were incorporated into the Ovundo from the very start.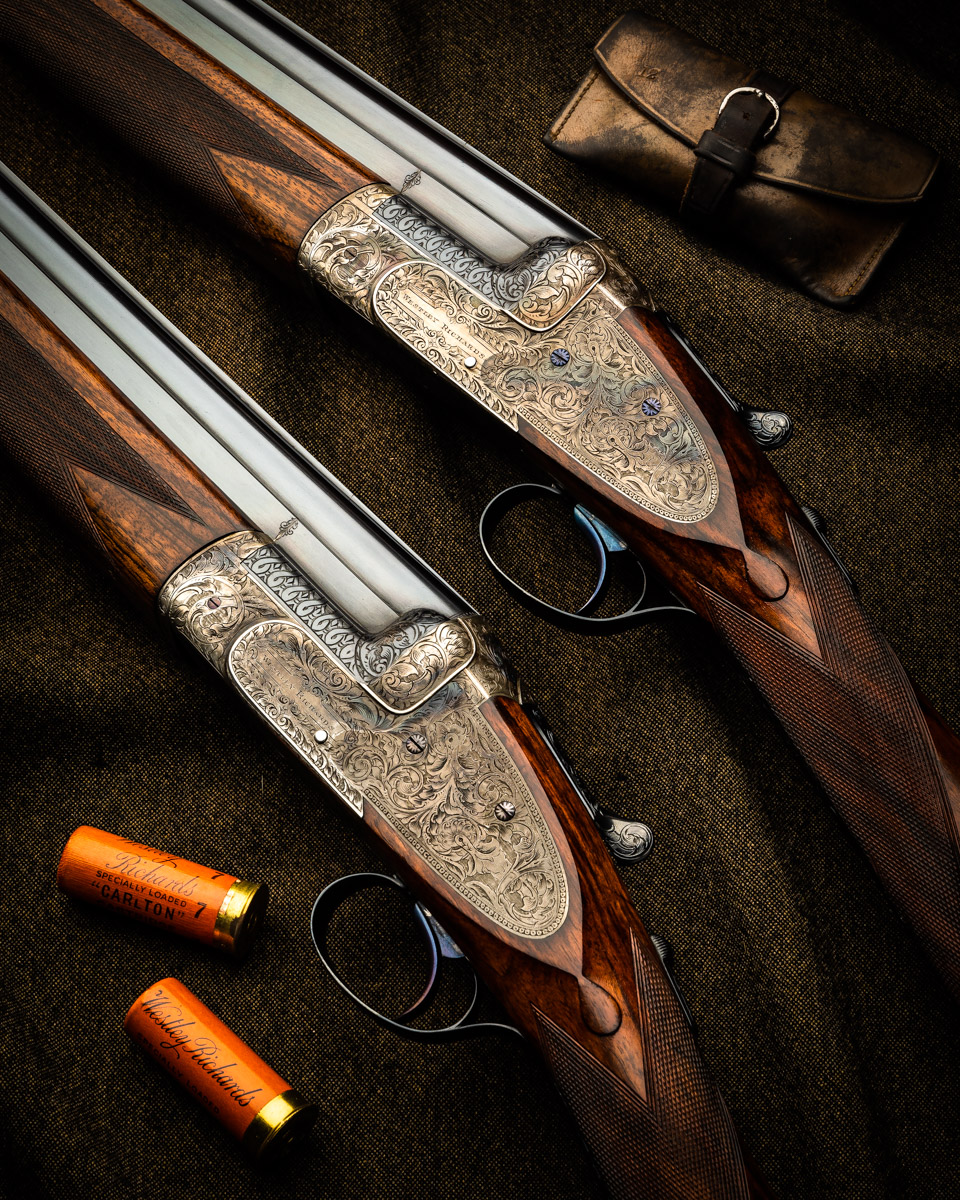 The distinctive bold 'house' engraving pattern with the Celtic rope border featuring on the barrel bars. 
These particular guns exhibit wonderful bold acanthus scroll engraving with a fabulous 'Celtic' motif along the barrel bar. This elaborate design really complements the surface area of the sideplated gun and gives a real presence to the large size of the action. Even as potentially fixed lock working guns, they were clearly of 'best' finish.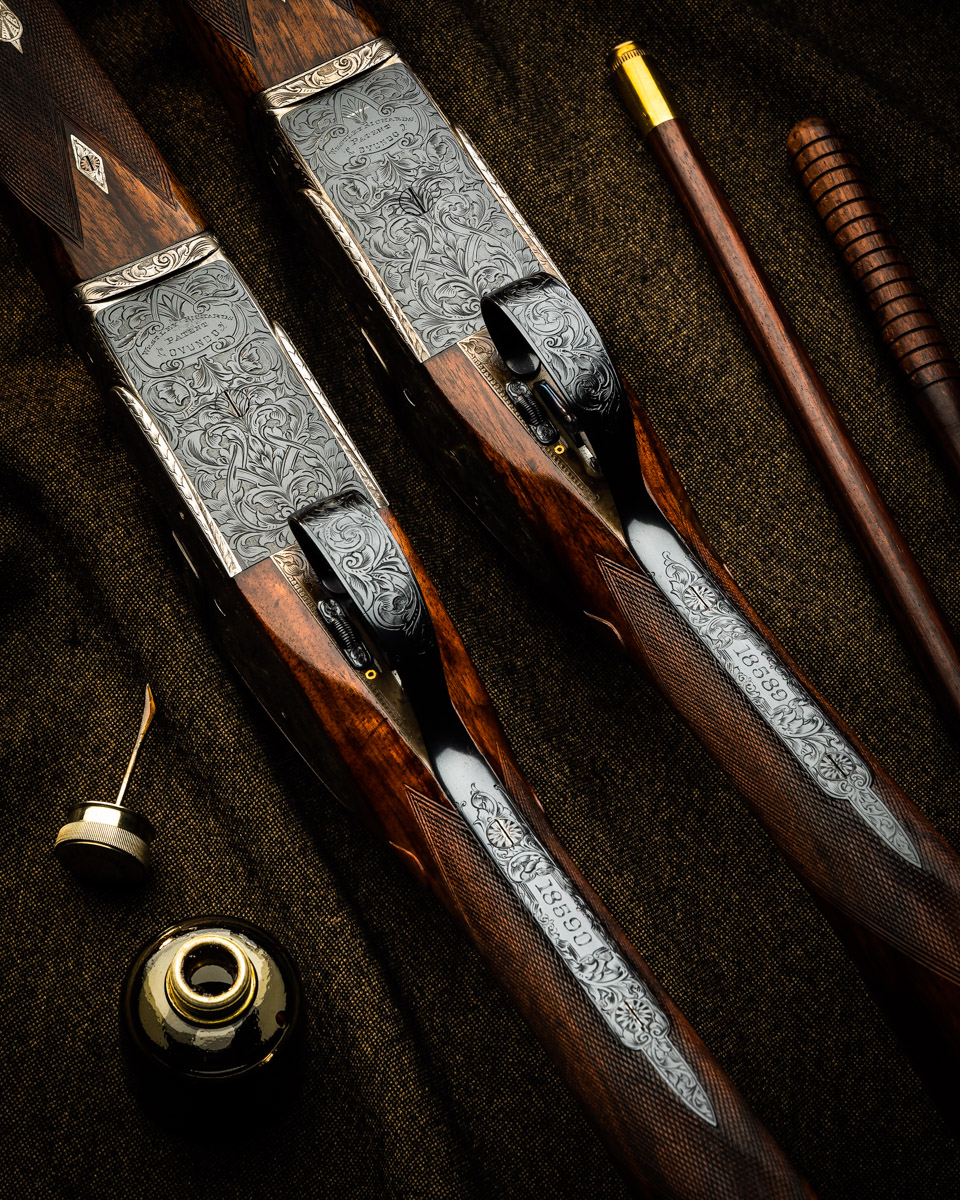 The under-hook as opposed to bifurcated lump configuration of the Ovundo has subjected it to much aesthetic criticism over the years, yet it remains a truly unique design that is instantly recognizable. As a design it stands out for being built in 20, 16 and 12 bore formats, as long as a more varied rifle availability in .240 Flanged, .350 No.2. .318 and .425. Both 20 bore Faunetta and 12 bore Explora were also built. The 1920's and 1930's saw a proliferation of orders for Ovundo, many finding there way into the armories of the Indian Maharajah's who were at the forefront of British gun and rifle design and manufacture, always eager to show off the latest from their favoured gunmaker.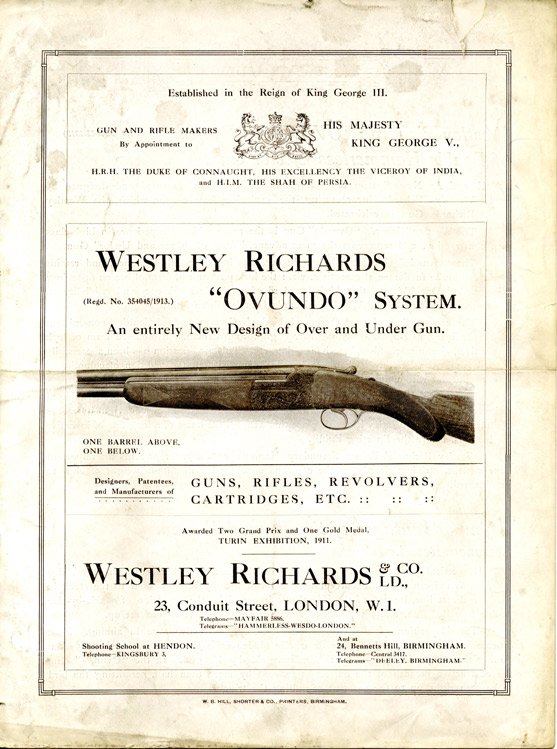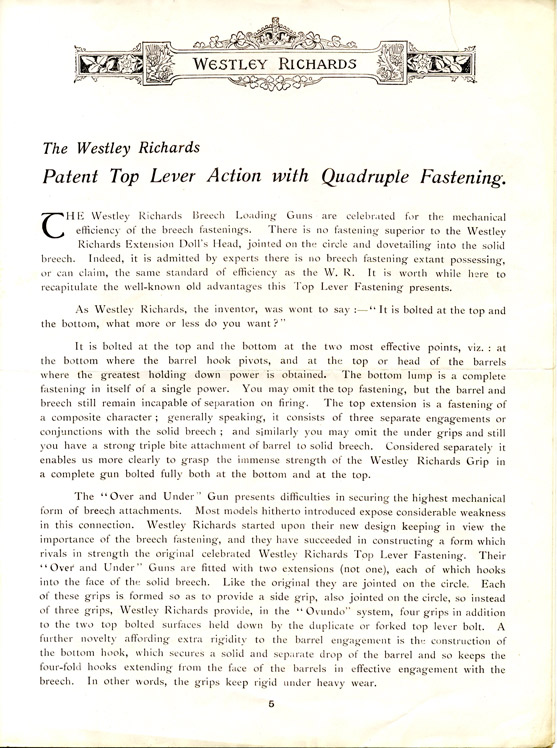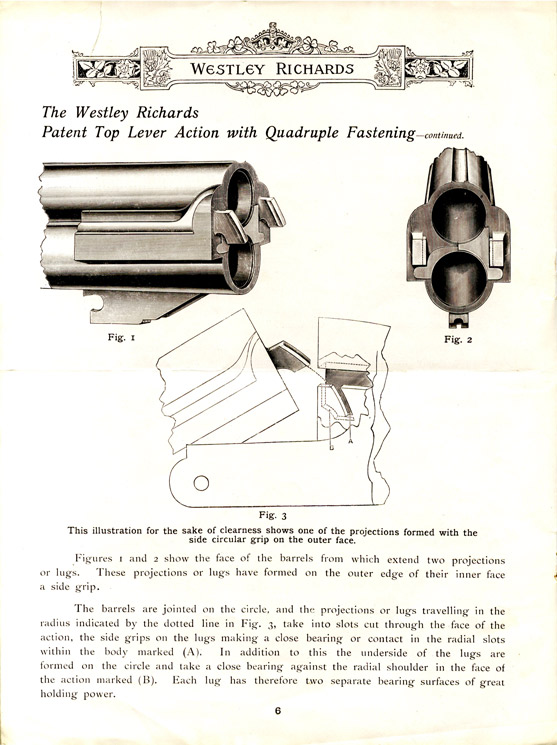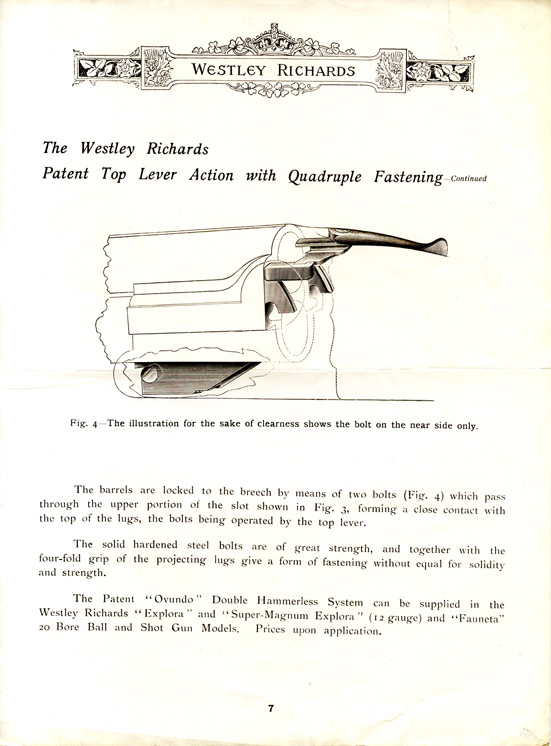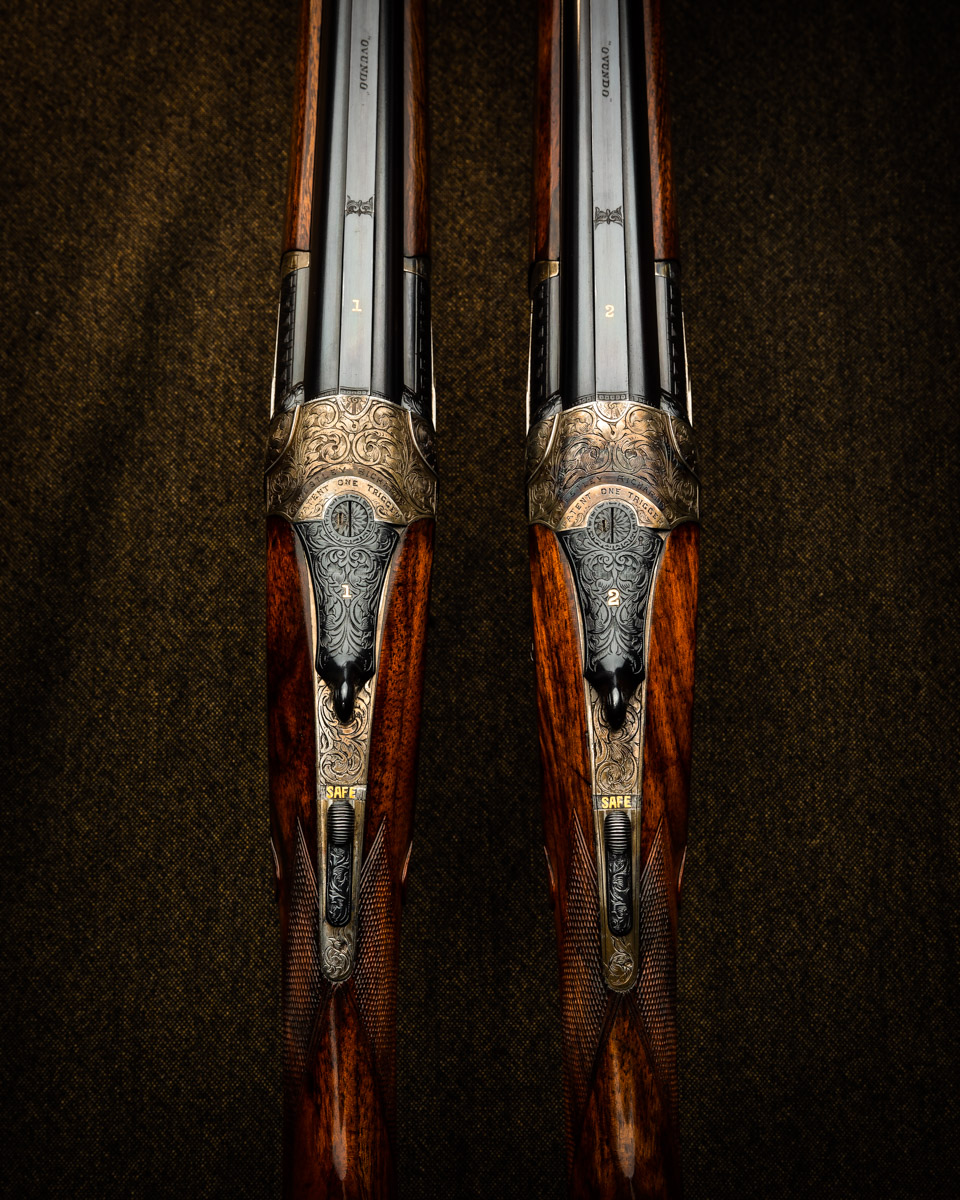 Westley Richards distinctive wide top lever and safety thumb piece unique features on both its side by side and over and under guns.
True to most game guns of the period these Ovundo have straight hand stocks that in fairness have beautiful figuring for the period. Complete in the original lightweight leather 'motor' case, the guns have gone to a good home from where they will continue to be used for the very purpose for which they were built.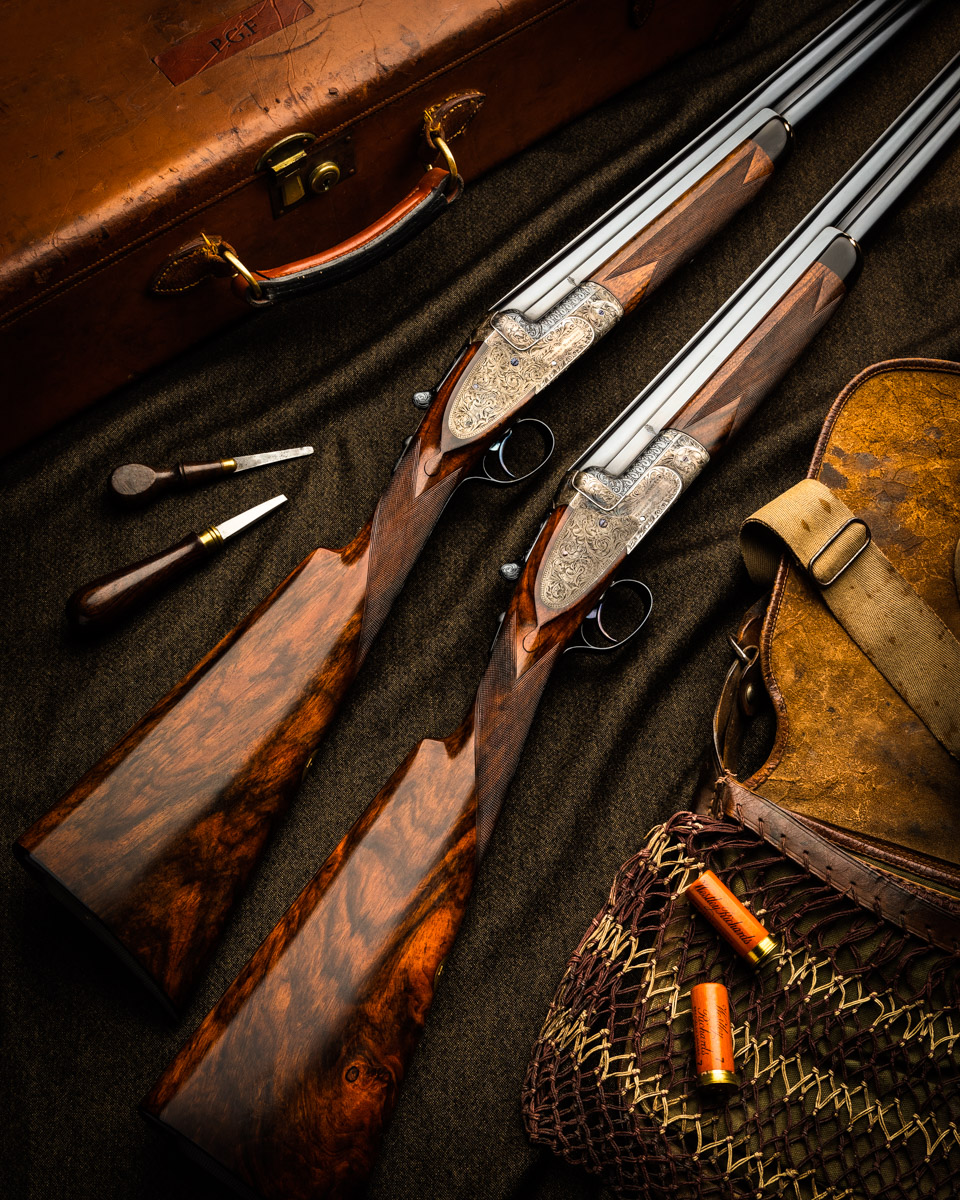 The classically figured straight hand stocks lend an elegant line to the guns.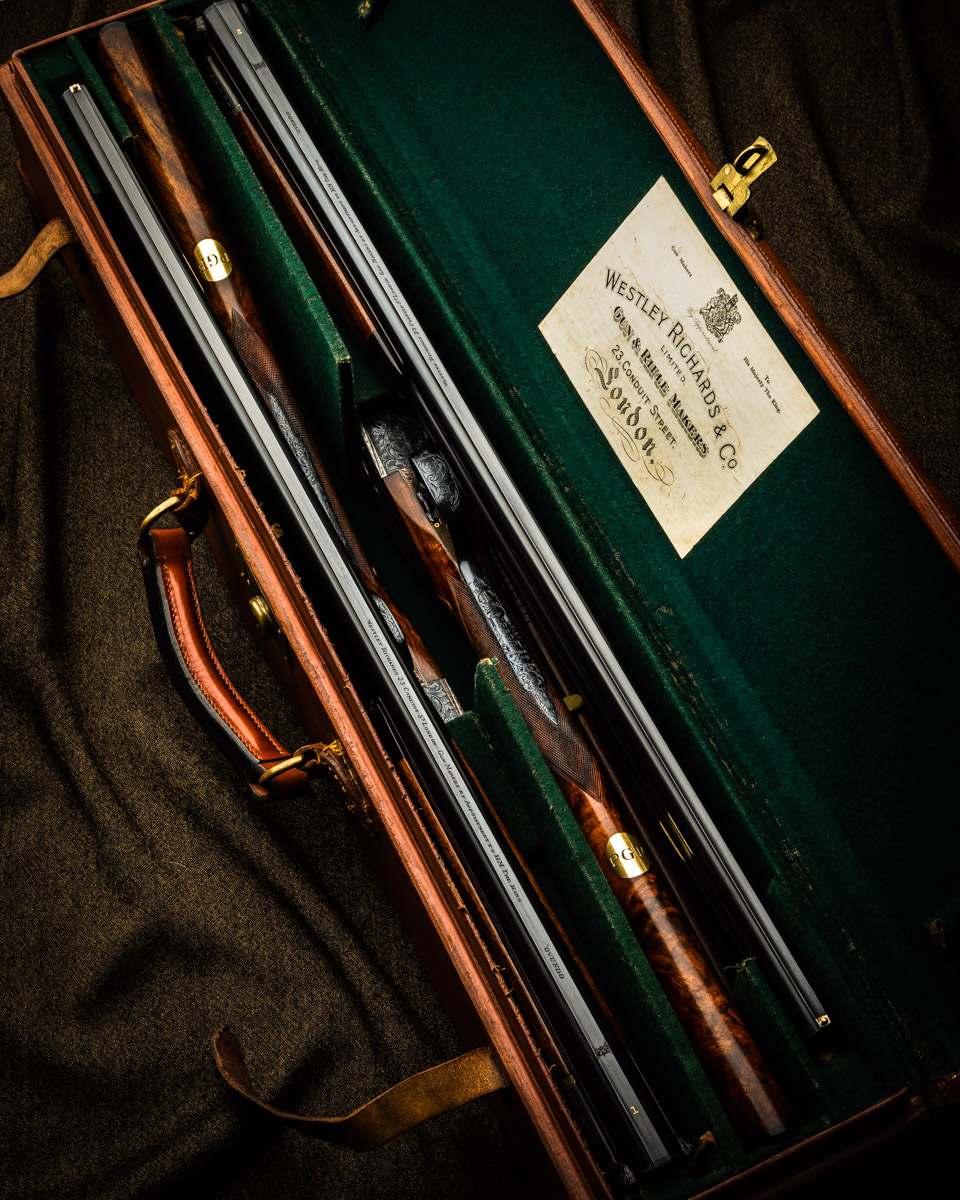 The traditional 'motor case' indicates the guns were intended for compact travel around the Uk.