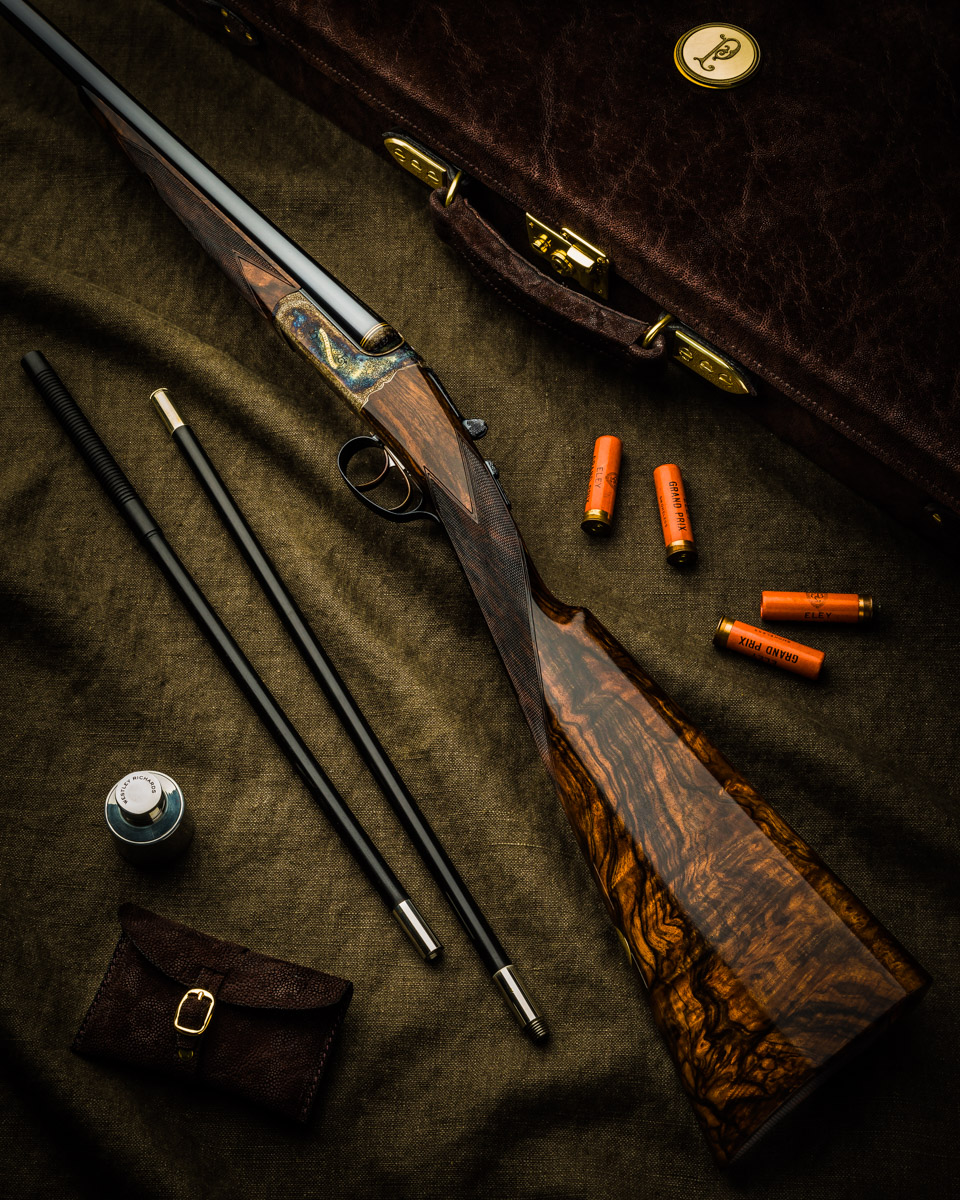 In fairness Westley Richards is very much a niche brand here in the Uk, staying under the radar building great guns and rifles for true enthusiasts who get what we are about and appreciate superb quality and attention to detail.
So it was, rather ironically, that at the SCI Convention in 2016 we took an order for a 28 bore droplock from an Englishman who was attending the show to book a couple of hunts.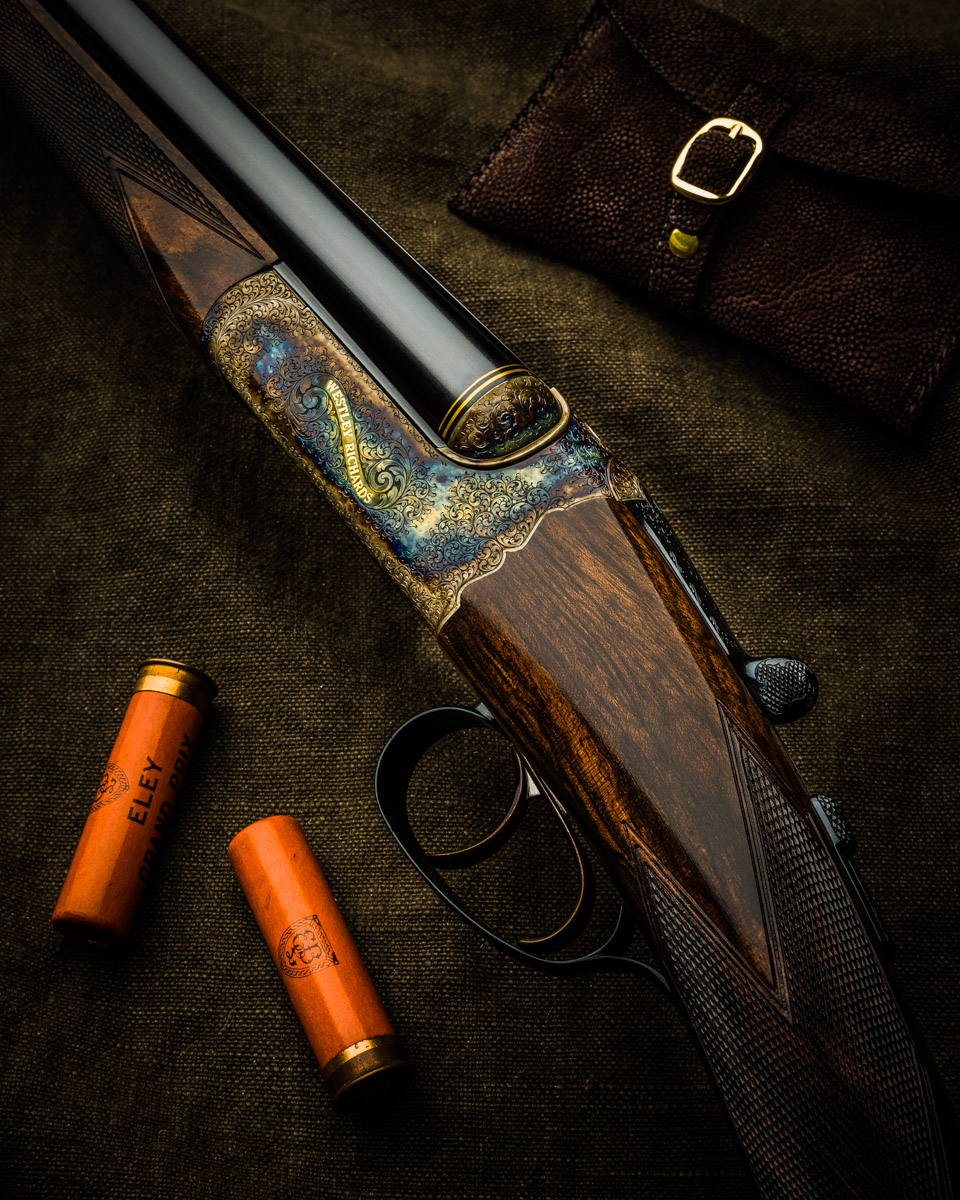 Now to the US market a 28 bore does not appear too unusual, but here in the Uk they appeal to either the experienced shot or the eccentric, take your pick. You see over here most game shooting involves shooting high driven birds which require the firepower of the 12 bore or for the more ambitious a choked up 20 bore. 28 bores are used by very few, although in truth (and the right hands) they can be deadly.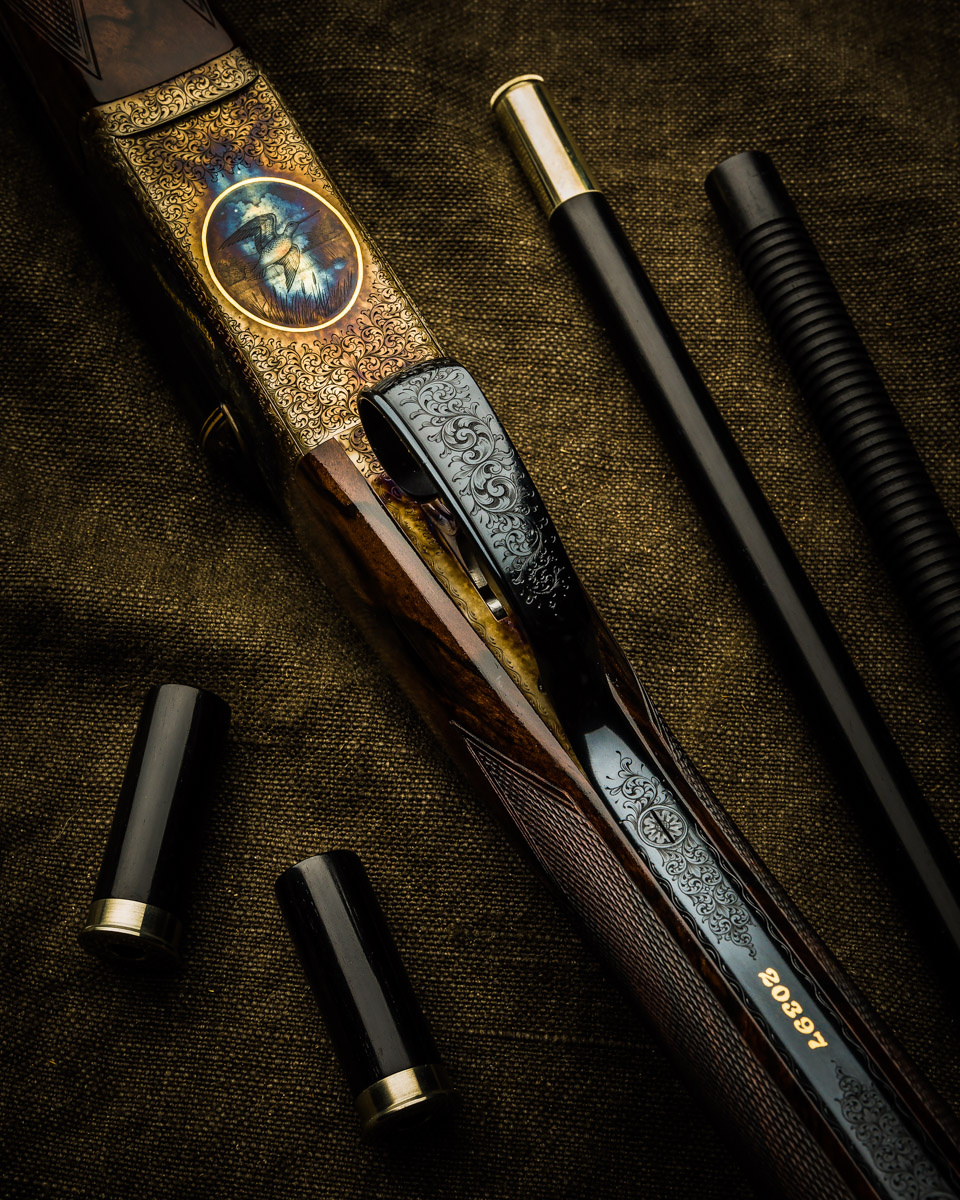 Should you wish to make things even tougher on yourself, decide (as engraved on this gun) to tackle the Common Snipe with your gun. Now this tiny dart of a bird is hard to shoot in most instances, as they either spring away zig-zagging in front of you, or if driven, appear but a mere speck in the sky, often resembling a mosquito in size. Both targets are equally difficult to shoot, the shots to hits ratio rapidly spiralling out of control. It genuinely requires a seasoned shot to tackle such game and thankfully this is exactly who this gun is going to. We are looking forward to a few fabled stories about this gun as the shooting season here in the Uk gets into full swing.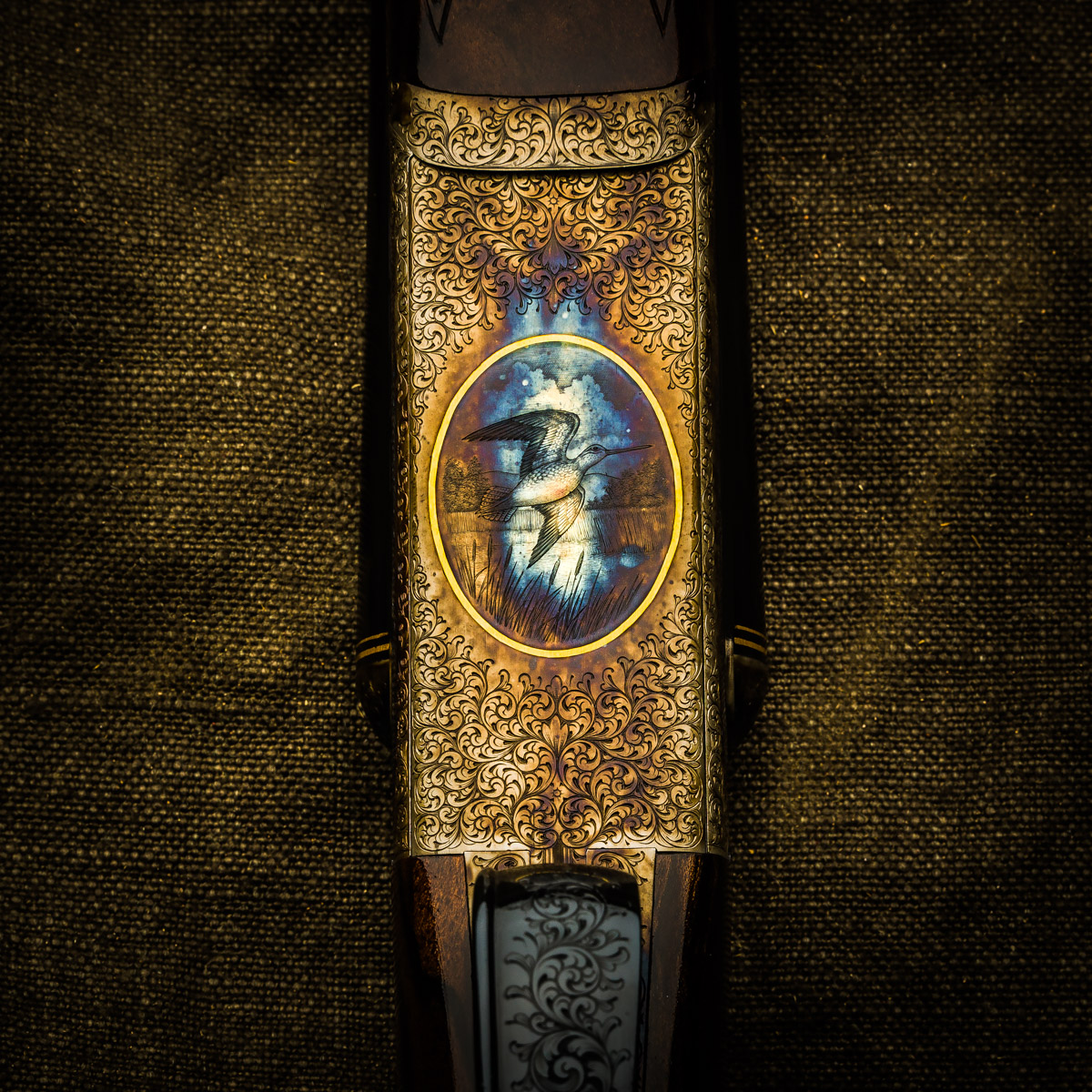 The clients favourite game bird the Common Snipe adorns the cover plate.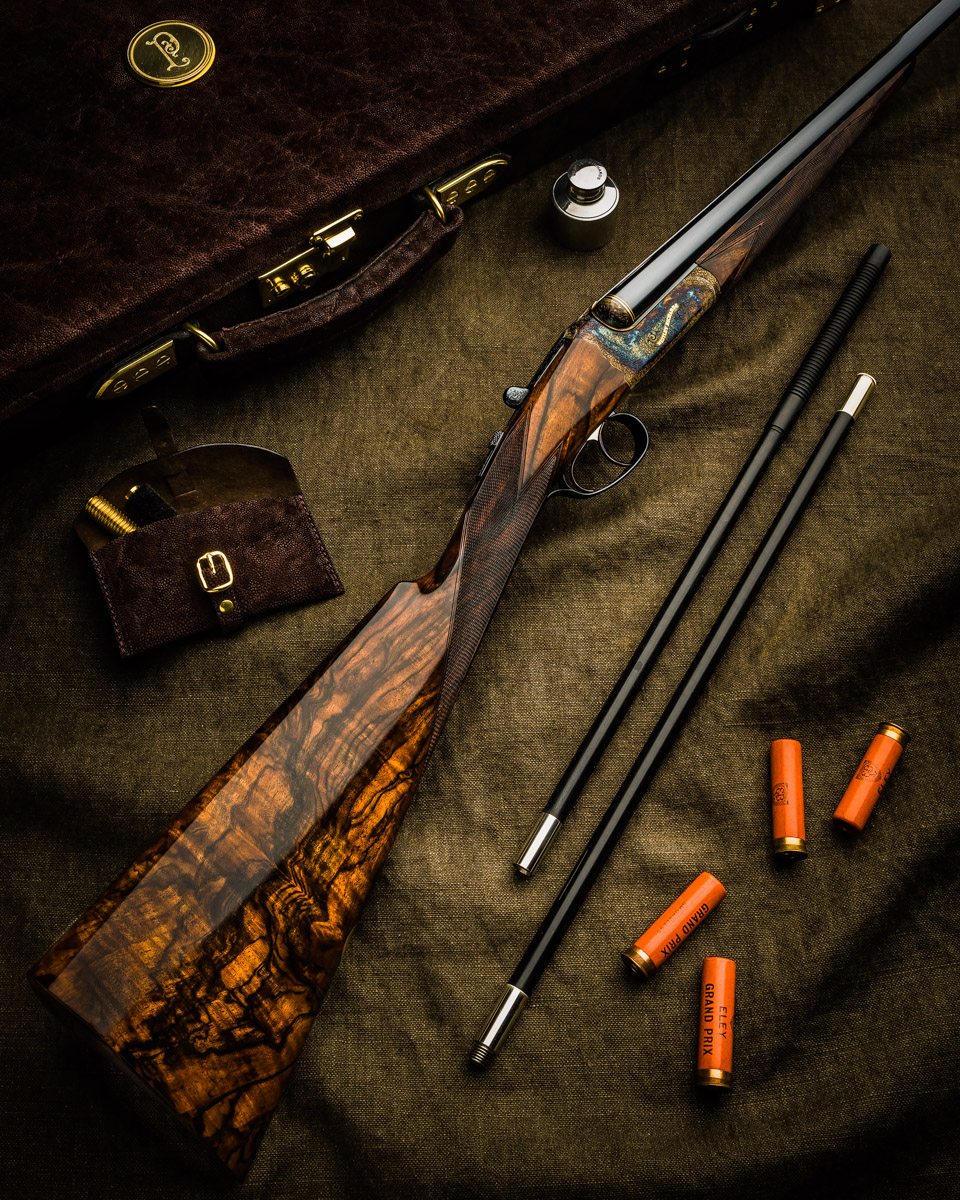 A tight and highly figured piece of walnut suits the diminutive nature of this 'English' droplock.