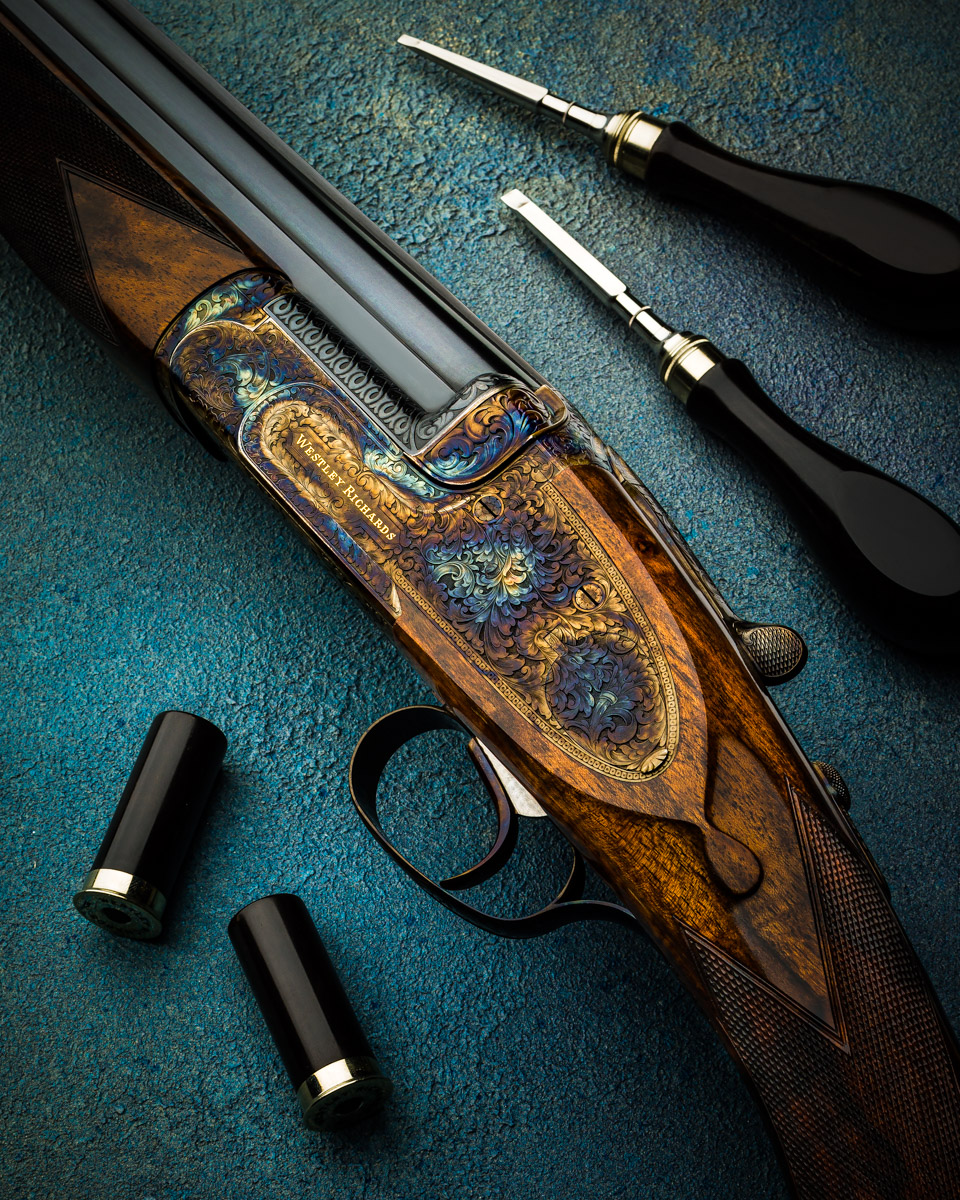 Historically speaking, the first 'Ovundo' patents were registered in 1914 as the scramble among British gunmakers for something new and exciting in the world of guns, took Westley Richards, Boss, Woodward, Edwinson Green and others in the direction of the over and under shotgun. The concept itself of the over and under was not a particularly new one as British makers had been making over and under pistols and rifles since the flintlock era.
During the next two decades the Westley Richards over and under was driven to its own level of perfection with models based around the two key actions associated with the company, namely the 'boxlock' and 'hand detachable lock'. Looking to the under hook barrel design for the rotation of the barrels on the action Westley Richards 'ovundo' was unquestionably a deep actioned gun compared to the Boss design of 1909. However the depth of the action allowed for the fitting of components based around the boxlock and hand detachable lock design and it has to be noted that making the 'ovundo' a hand detachable lock really took some doing. The gun really is a mechanical masterpiece.
Variants on these two actions included double and single triggers, non-ejector and ejector, scroll back, side plated and availability in both shotgun and rifle calibres as well as the 'Faunetta' and 'Explora' rifle choked formats. These variations make the 'ovundo' genuinely collectable as you never quite know what might turn up in the market.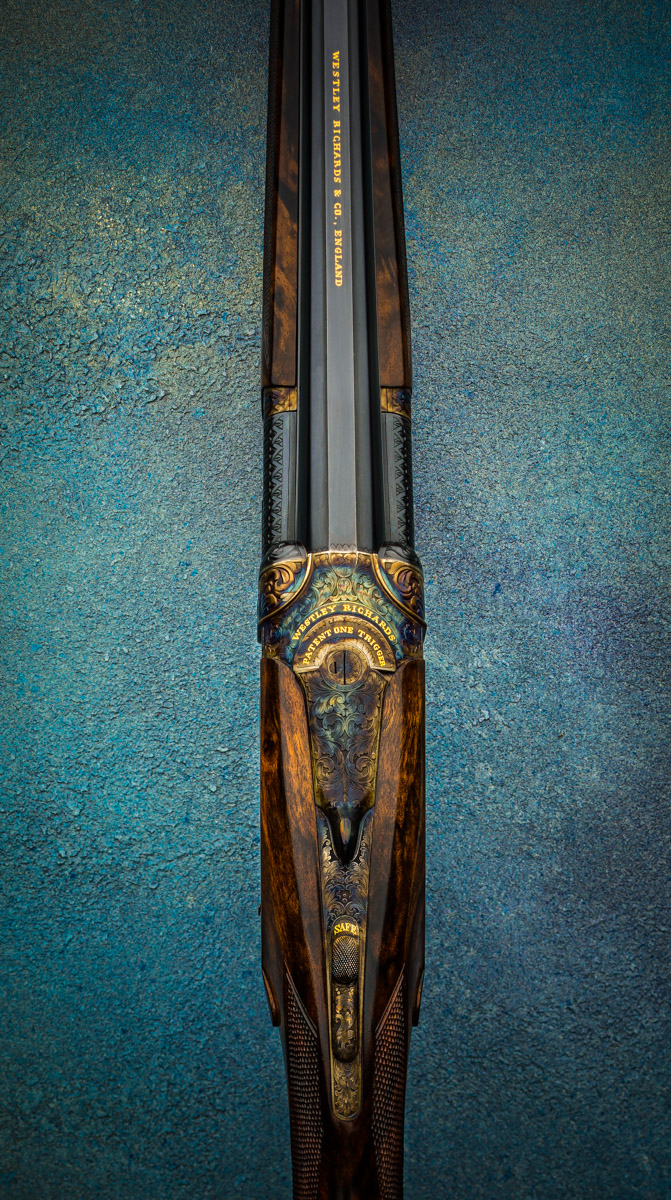 Vivid case colour hardening adds impact to the bold etched scroll design. The gold lettering stands out crisply against the colours. The 'ovundo' features Westley Richards signature top lever shape and safety button.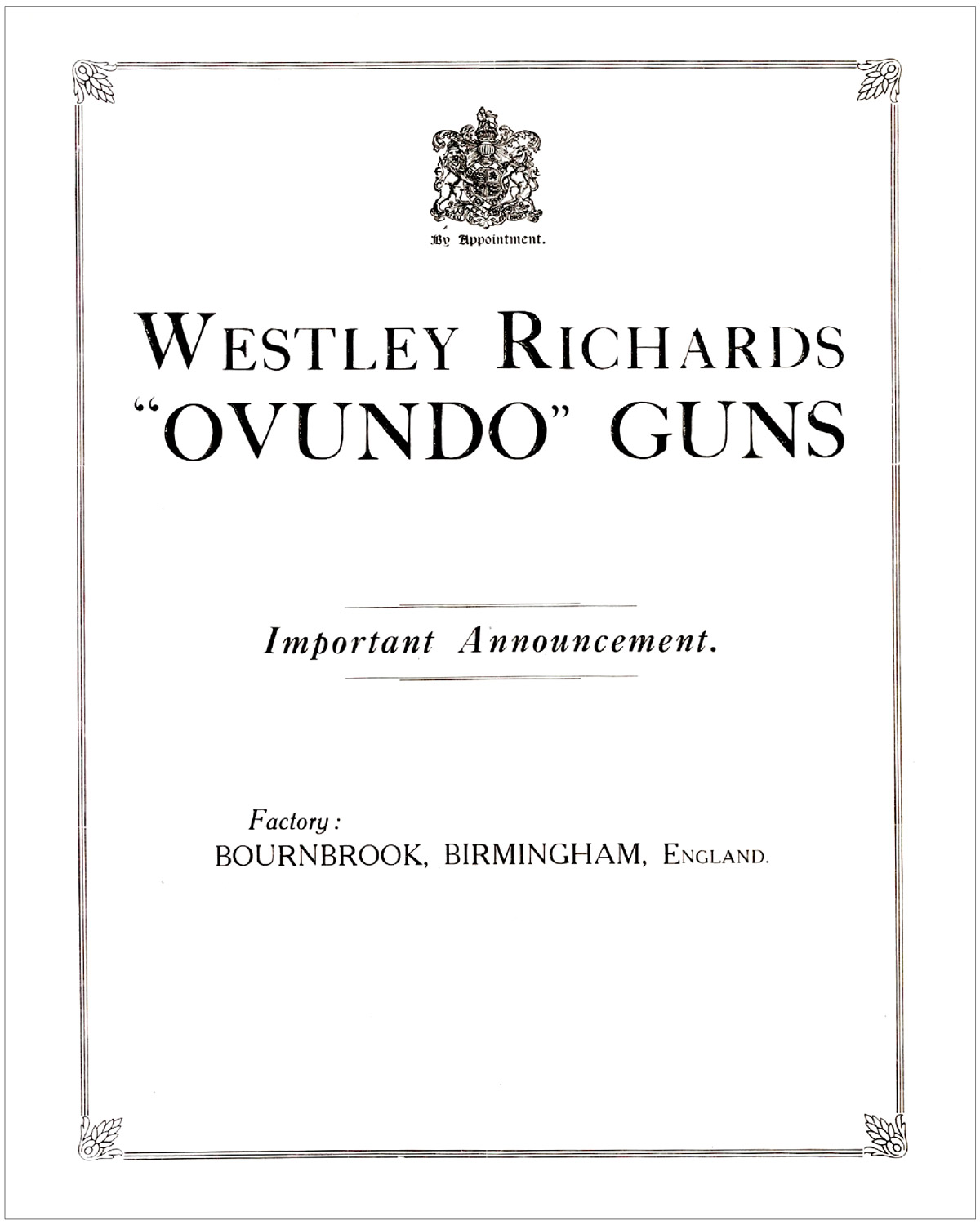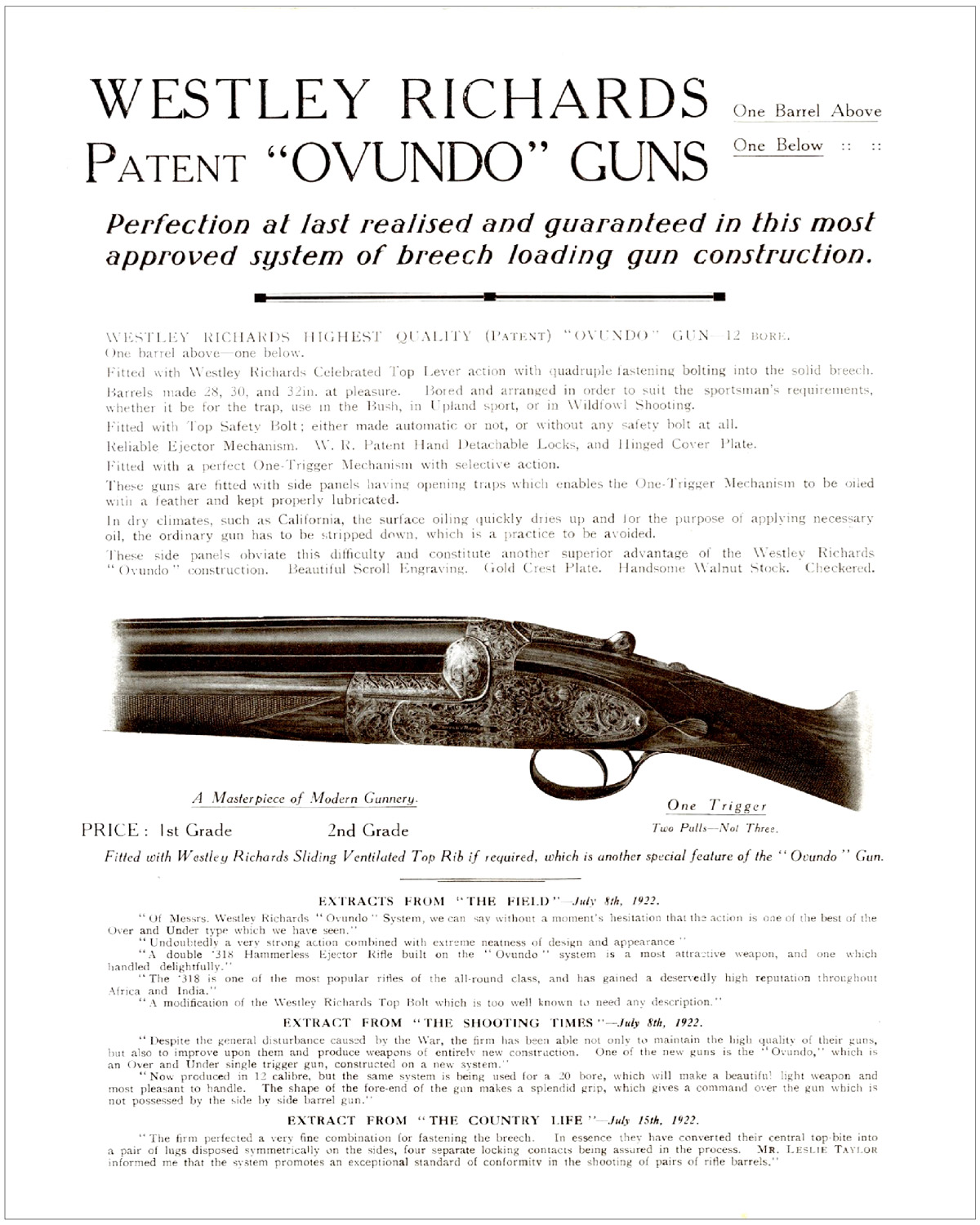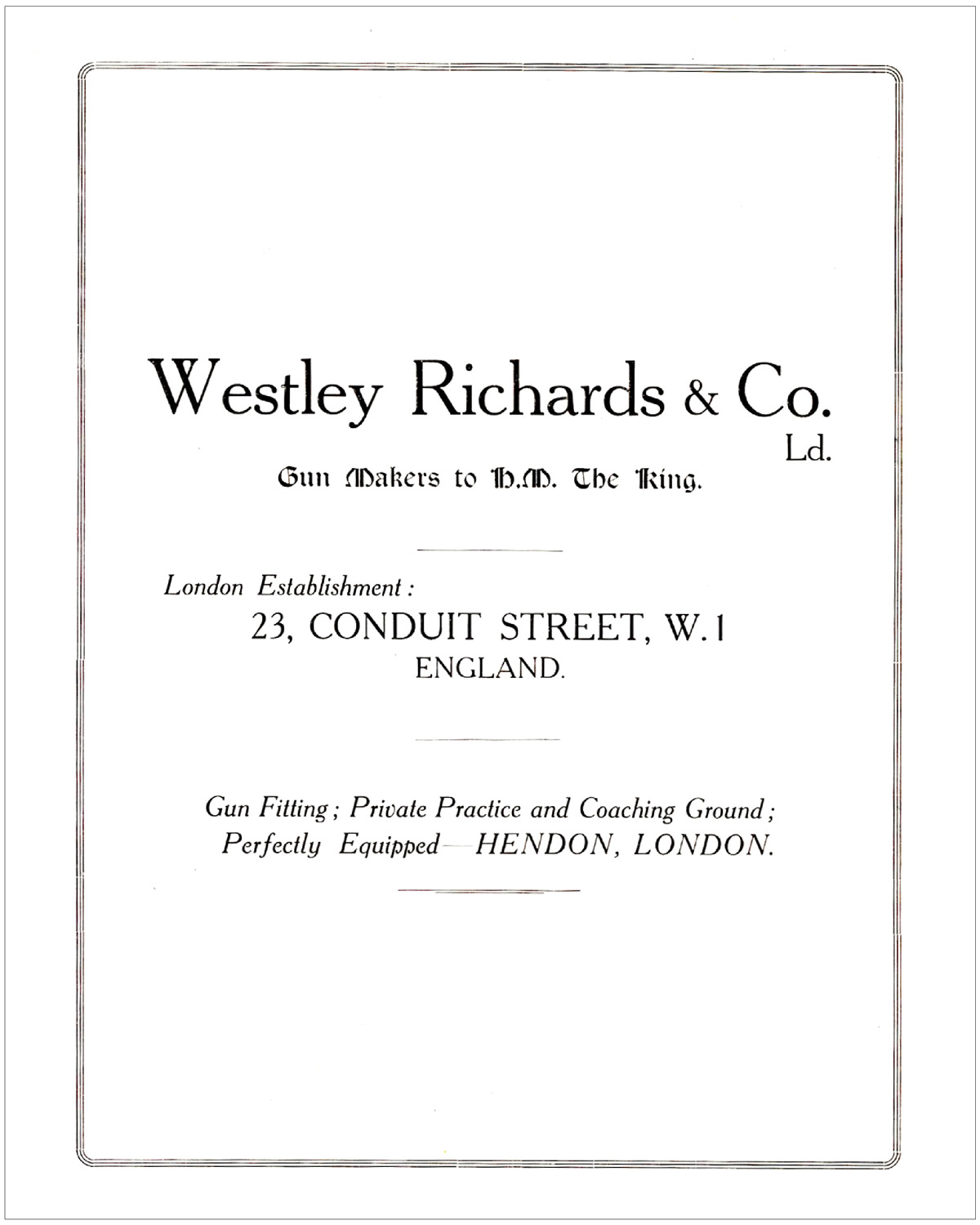 Vintage Westley Richards promotional material showing the exact format of gun as built today. Whilst the 'ovundo' project has been a long one it highlights the level of skill required to build a gun that has unique features in the over and under market.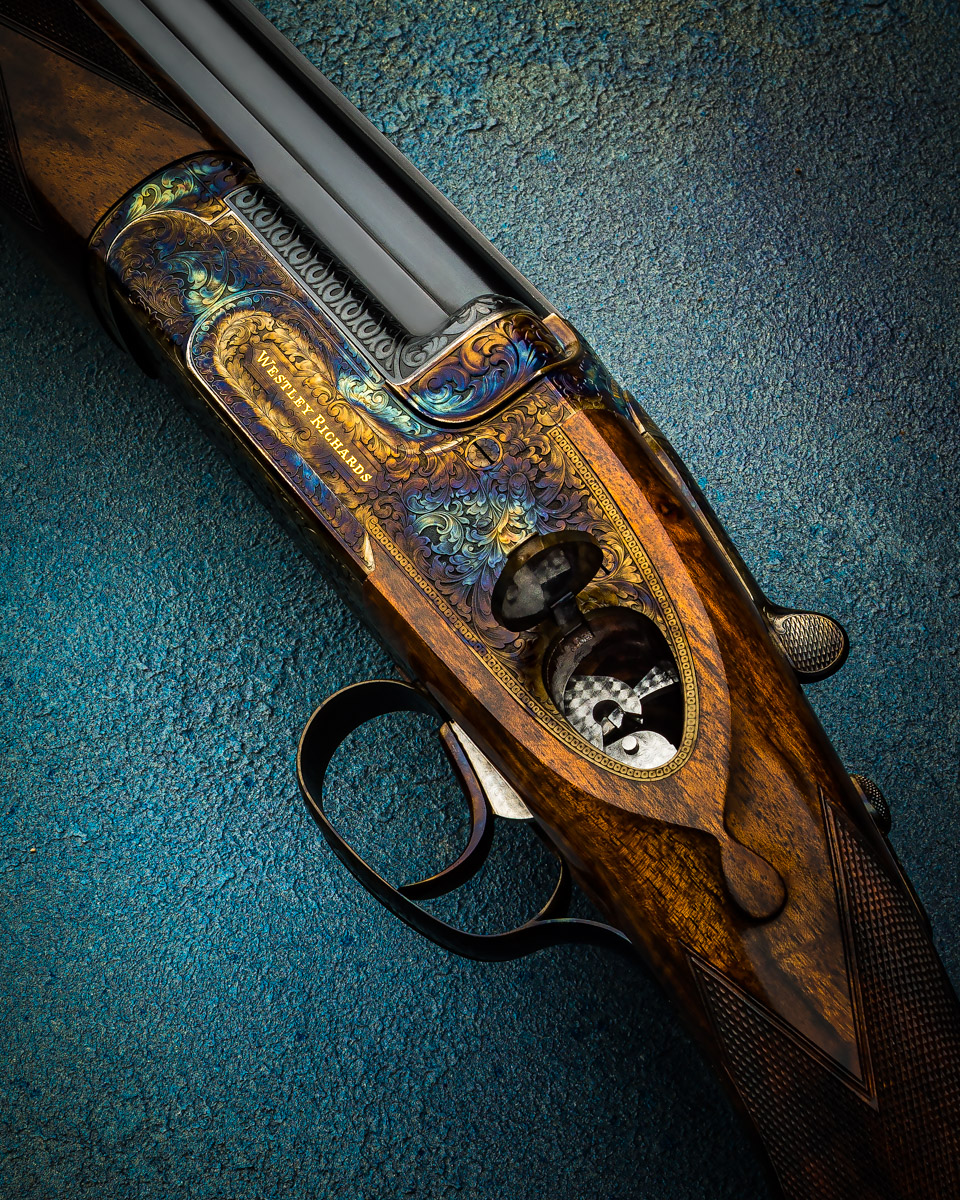 The side opening ports on the dummy lock plates are a unique feature of the 'Ovundo'. Simple maintenance of the single trigger was achieved through these ports, whilst also adding a little novelty to the design. Westley Richards has always had a knack of outdoing itself!!!!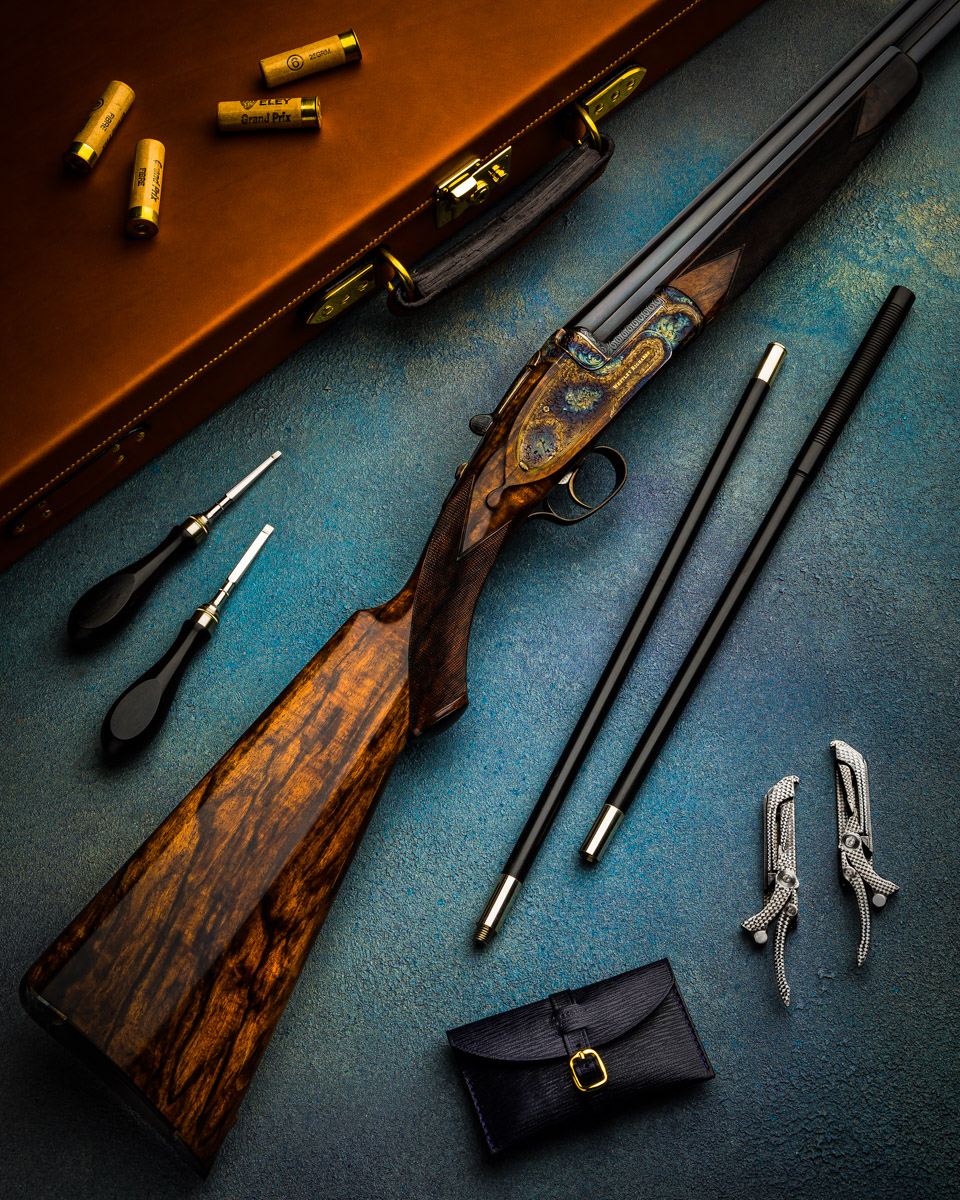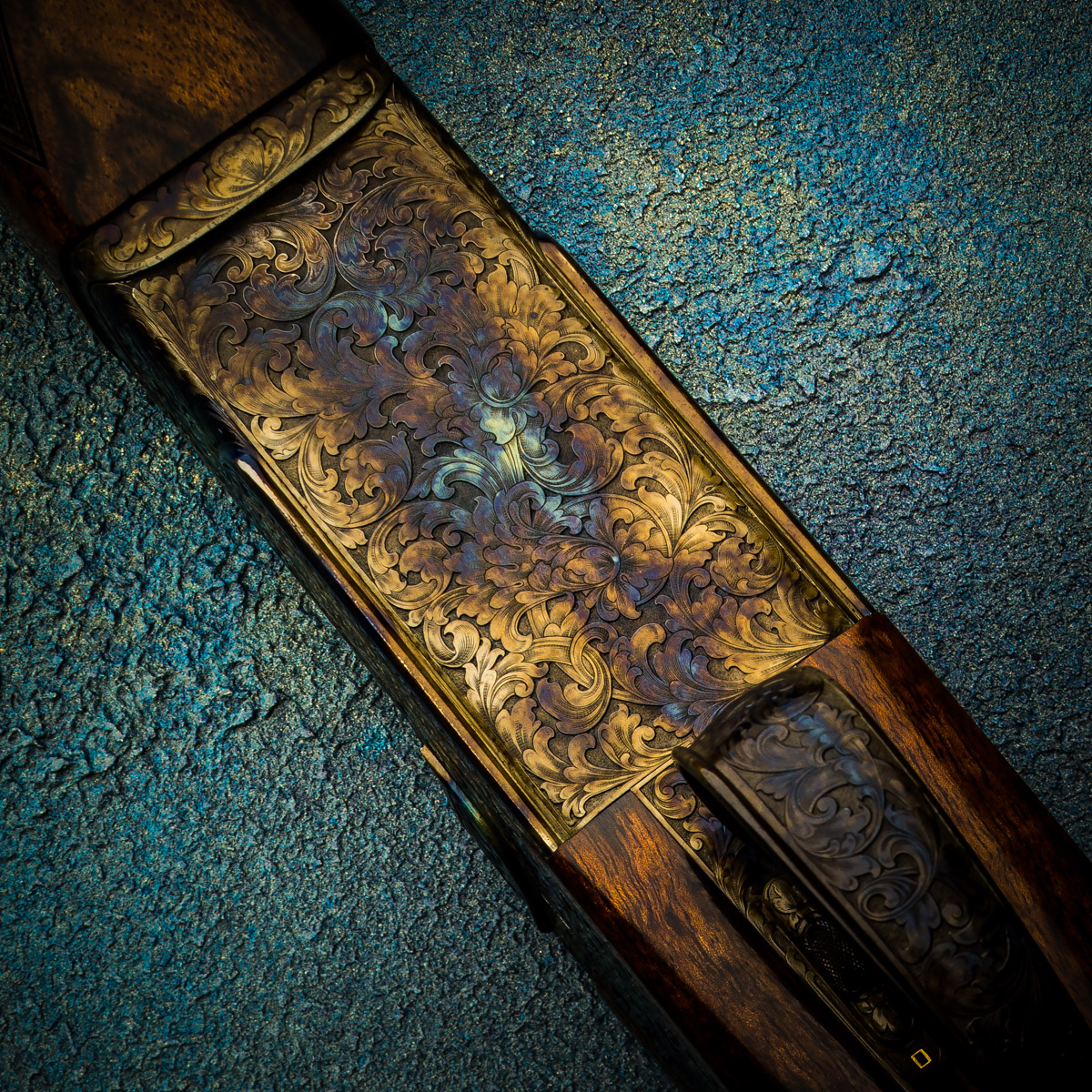 The etched background to the elaborate 'acanthus' engraving design adds a sharpness to the engraved coverage.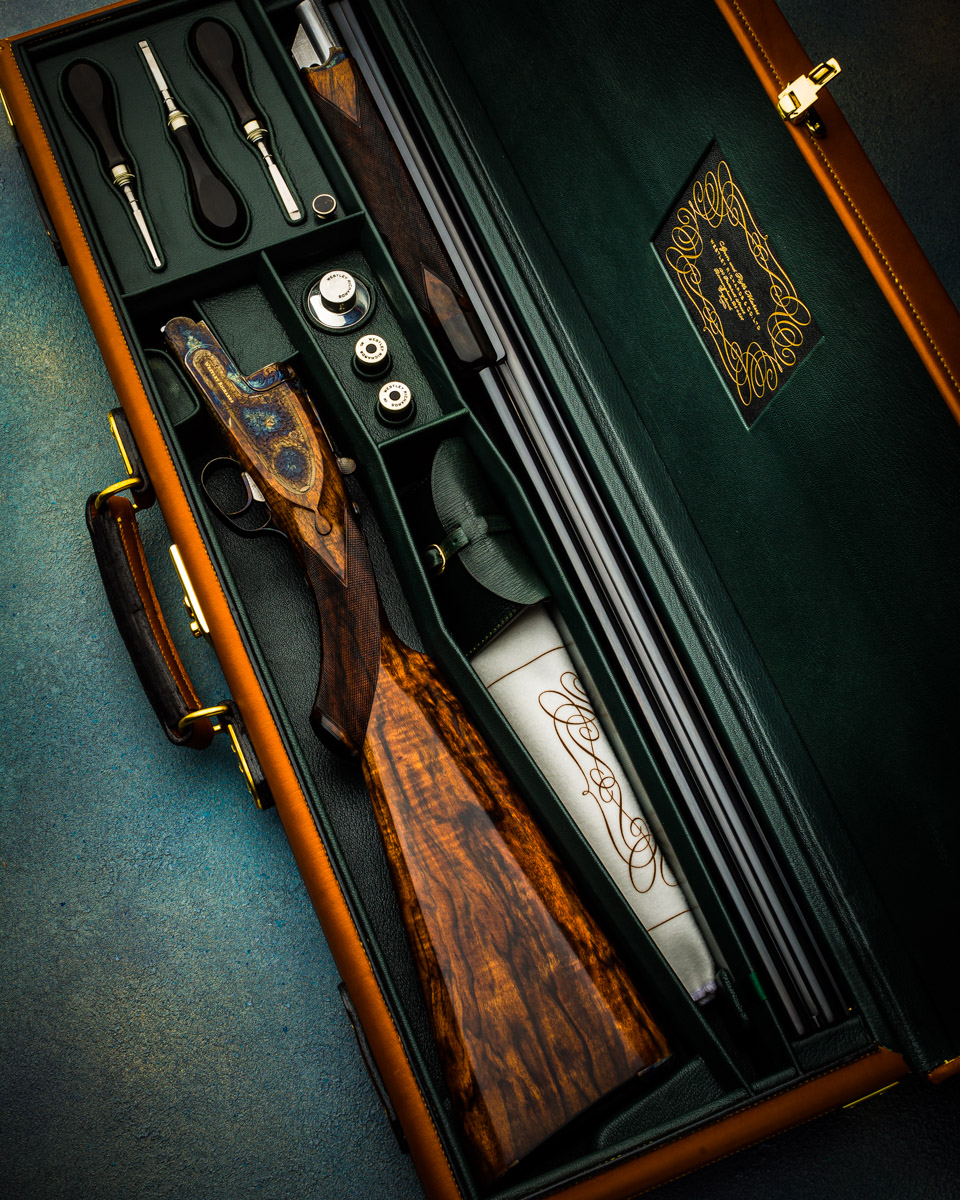 A beautiful green goat skin lined lightweight leather case complements this modern 'ovundo'.