A first just completed by us is this detachable barrel Westley Richards magazine rifle in .450 Rigby. Over the years we have built magazine rifles in all manner of cartridge, but this is the first to be built in .450 Rigby.
The cartridge has an interesting history as it is one of very few 'new' cartridges introduced by any of the British rifle makers over the last three decades. The concept for the cartridge came from Paul Roberts former owner of J.Rigby & Co back in the 1990's. Paul is acknowledged as one of the most experienced big game hunters in the UK and still continues to build rifles for a small and loyal clientele under the Roberts name in the south of England.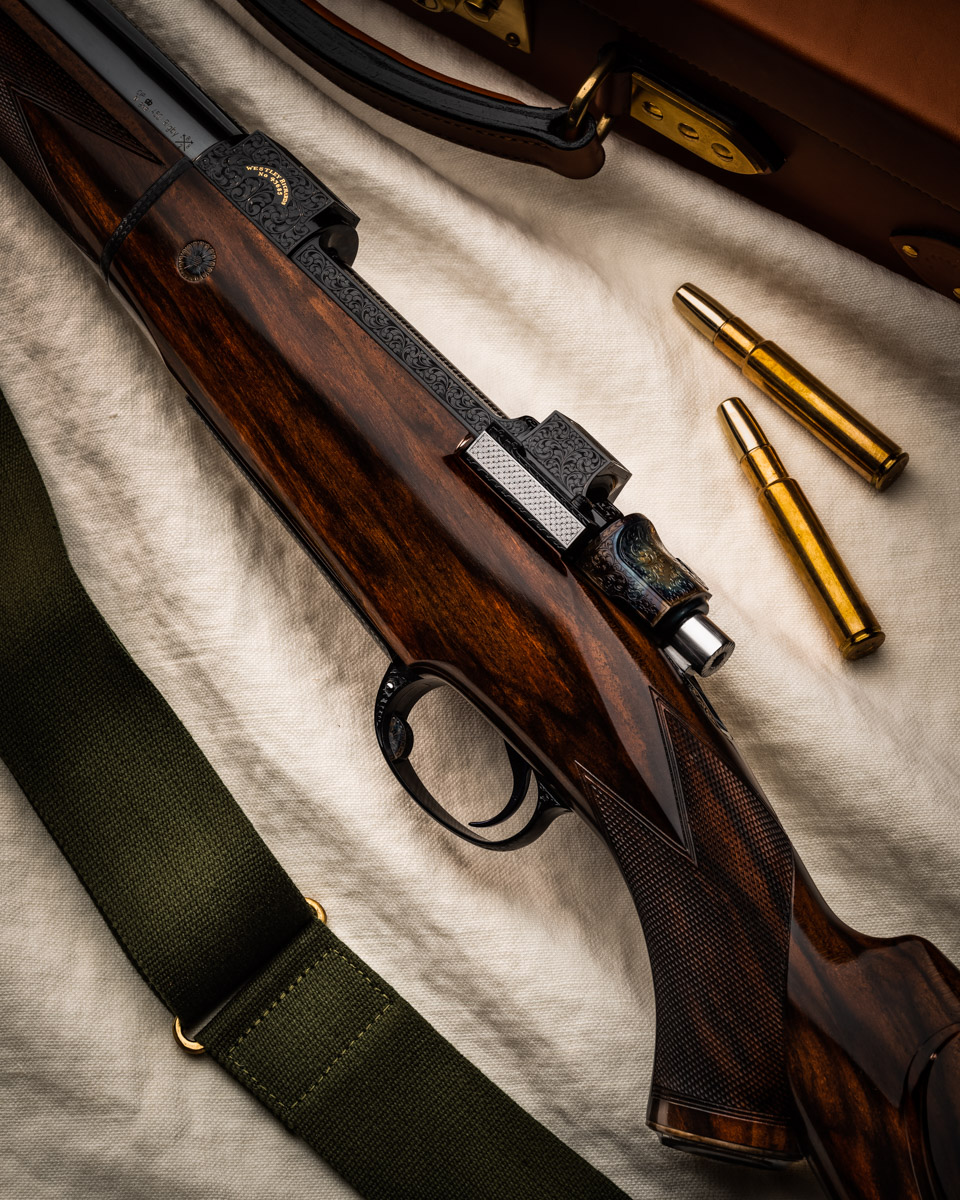 The Westley Richards take on the .450 Rigby calibre is built on a modern double square bridge magnum length detachable barrel action.
Returning to the .450 Rigby calibre, Paul was doing a lot of hunting in the late 1980's, early 1990's and decided that something with a little more horsepower was needed for hunting dangerous game in thick cover and that it needed to be available in a magazine rifle. He came up with the idea of blowing out the original .416 Rigby case and loading it with a 480 grain bullet at a velocity just shy of 2400 feet per second. The large case design allowed for sensible chamber pressures, particularly suitable to African hunting and so after successful initial tests, the .450 Rigby was officially announced in 1994, going into production the following year.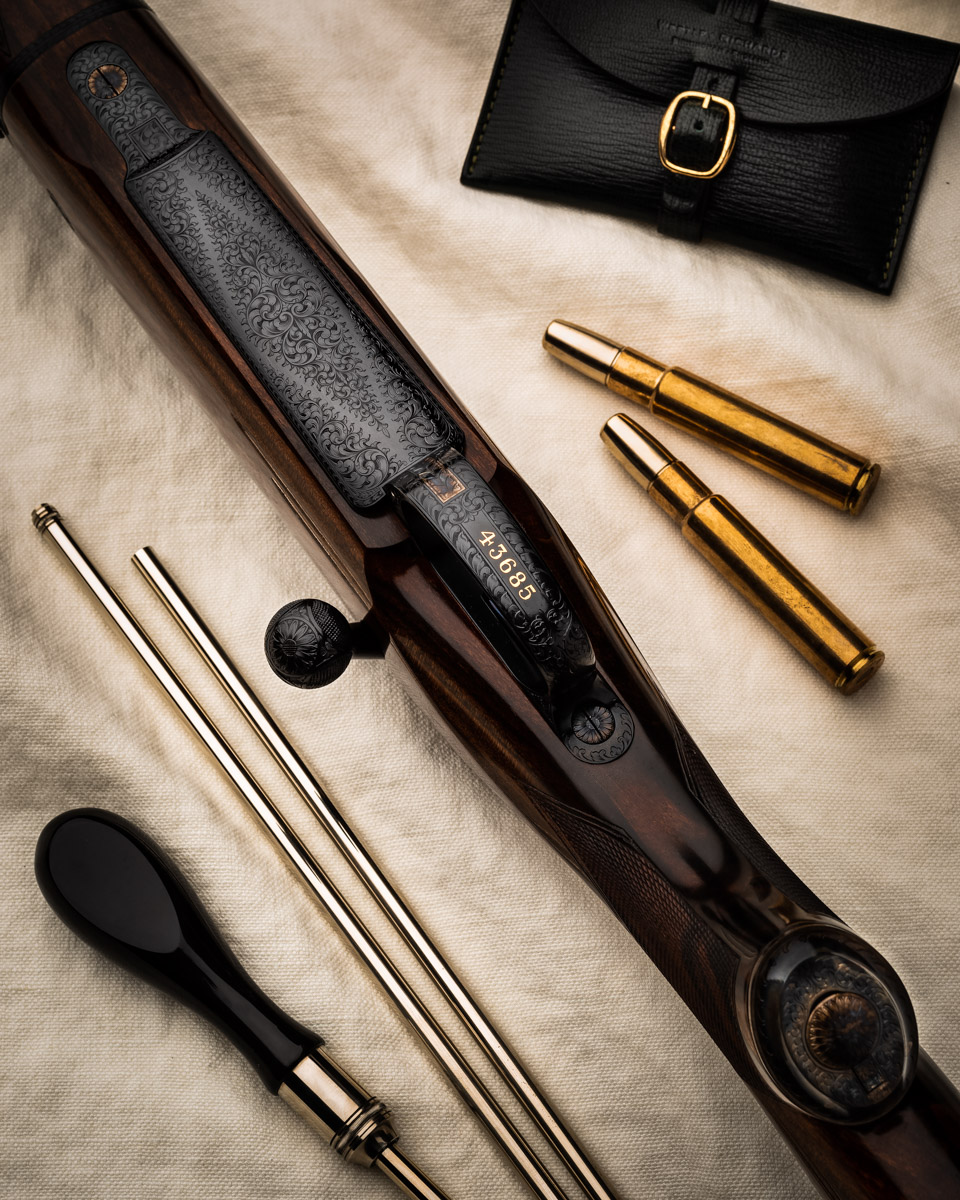 Our own take on the calibre has the classic lines of a Westley Richards magazine rifle being built on a double square bridge magnum length detachable barrel action. Featuring our classic combination foresight and quarter rib, the open sights are regulated at 50/100/200 yards, whilst also being fitted with a Swarovski dangerous game scope.
Full traditional scroll covers the rifle, with gold lettering and numbering complementing a stunning piece of Turkish walnut. A combination of blacking, case colour hardening and light bluing, subtly finish the rifle off. As expected, the rifle comes complete in one of our hand made lightweight leather cases with tools, sling and cleaning accoutrements, all ready for its first trip to Africa.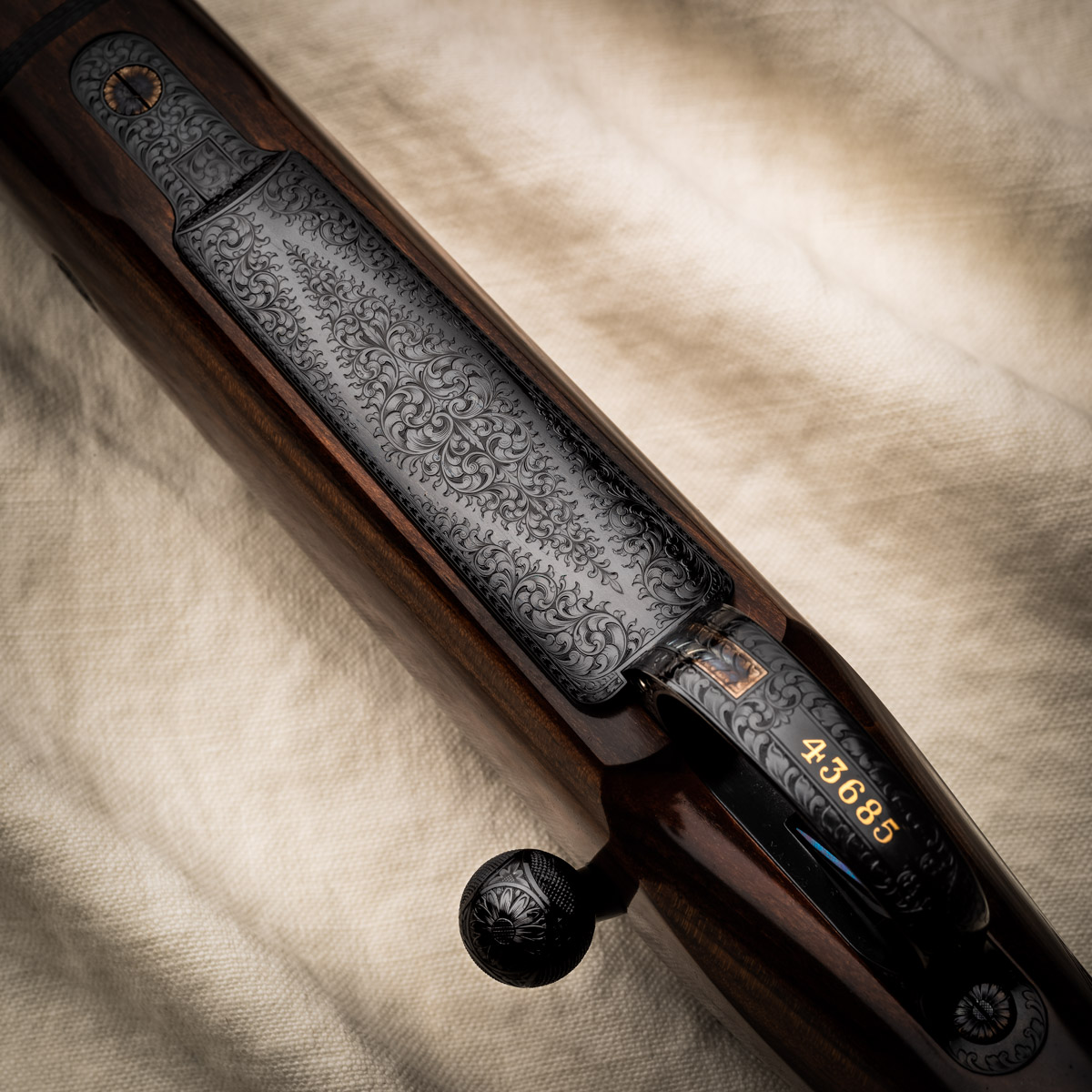 Full deluxe scroll coverage in a diamond panel adorns the floor plate of the rifle. Gold lettering and numbering complements the overall rifle.
This detachable barrel rifle features Westley Richards classic release catch on the side of the forend wood. Westley Richards now offers two types of release catch for its detachable barrel rifles.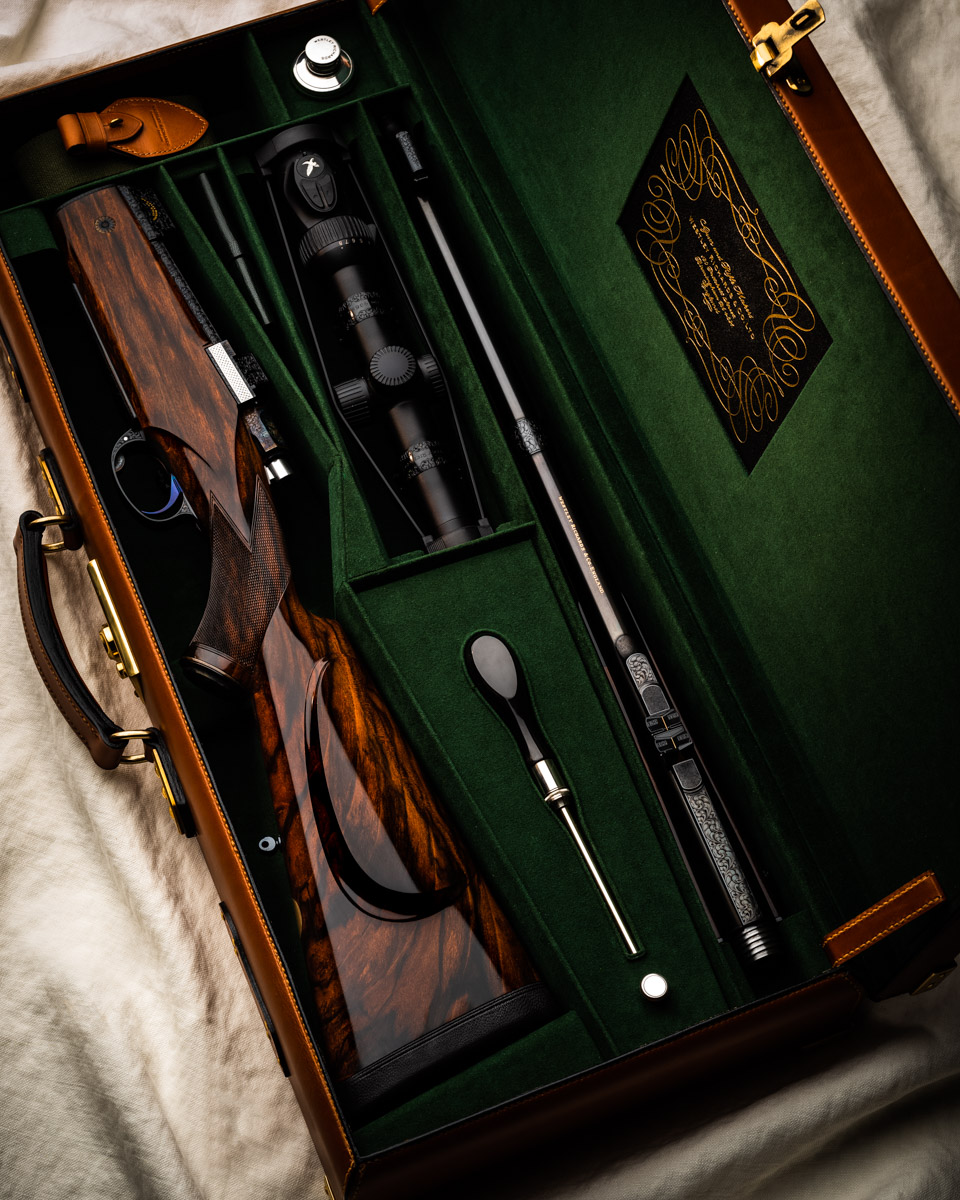 A lightweight leather rolled edge case, another Westley Richards classic, adds the final touch to this beautiful safari package.