Another important factor to a gun's value can be its rarity. Guns can fall into the "rare" category if they are found in a configuration seldom produced by a maker. Another reason a gun could be considered "rare" is if it remains in high original condition despite its age or intended purpose. If you look long enough and have a lot of good luck, you might even encounter a gun in a rare configuration that is also in high original condition.
After a long time of looking and more than my share of good luck, an exceedingly rare and extremely well preserved Westley Richards 562 Grade Hammerless Combination Shotgun and Rifle chambered in 12g and .500 Black Powder Express recently landed at the U.S. Agency. This is the type of gun collectors can spend a lifetime looking for.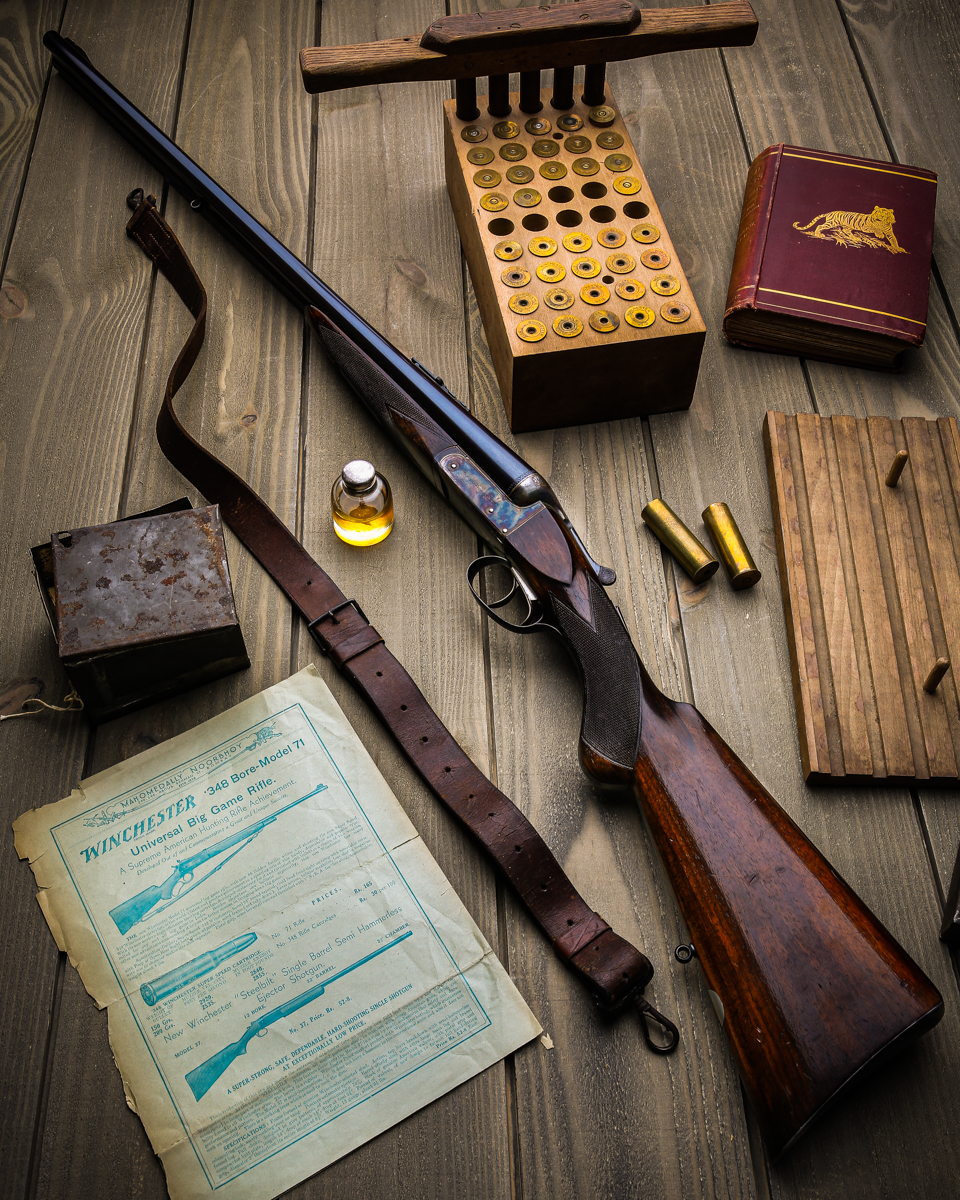 According to factory ledgers, number T8731 was completed November 14th, 1924 for a Mahomedally Noorbhoy of Bombay.  Mohomedally Noorbhoy of Bombay started out selling fireworks in the late 1850's gradually moving into the import of arms and ammunition. By 1927, through many turns of his own good fortune, the import business became the Mahomedally Noorbhoy Company with a large retail store in Bombay, current day Mumbai, India. The three story shop, by all accounts, was grand in scale and inventoried firearms, ammunition and accessories from England and the United States. Judging by the number of times the company's name appears in our ledgers, they were a large stocking dealer for Westley's between the two World Wars.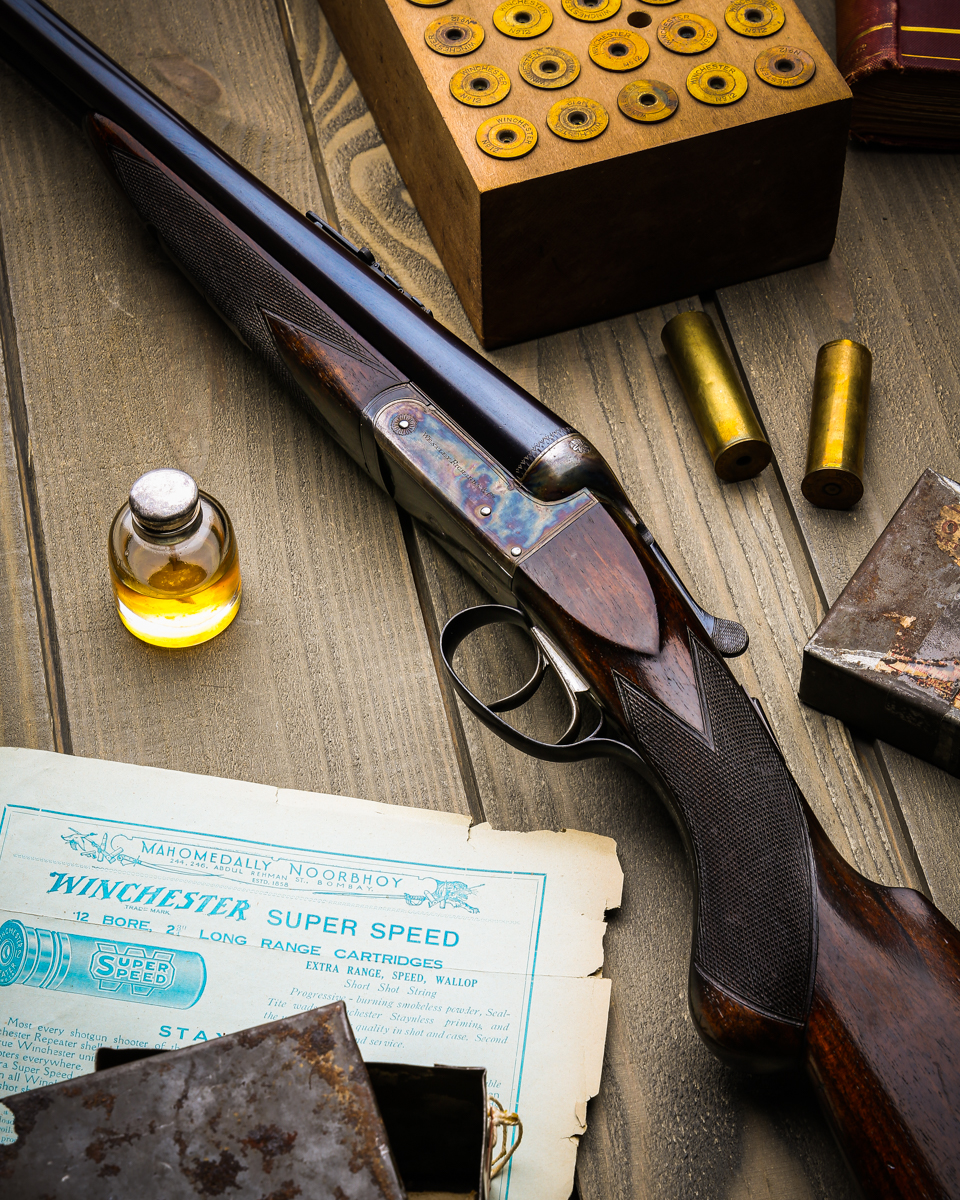 Due to the diversity of the A&D action, Westley's unique manufacturing abilities and the factory being in Birmingham, the company always offered a very wide selection of guns and rifles. Prior to the Second World War, many models in the catalog had little engraving or a plain finish and catalog numbers, like No. 912 or No. 725. That catalog number became that gun's model number and this example is marked on top of the right barrel, Westley Richards 562 Grade.
In the section of these catalogs for multi-barreled combination guns and rifles, the entry No. 562 is listed as a Westley Richards "Special Quality" Top Lever Central Fir Rifle and Shot Gun . This suggests this model number was for a hammer gun but, likely due to its rare production, the same model number was used for a hammerless version.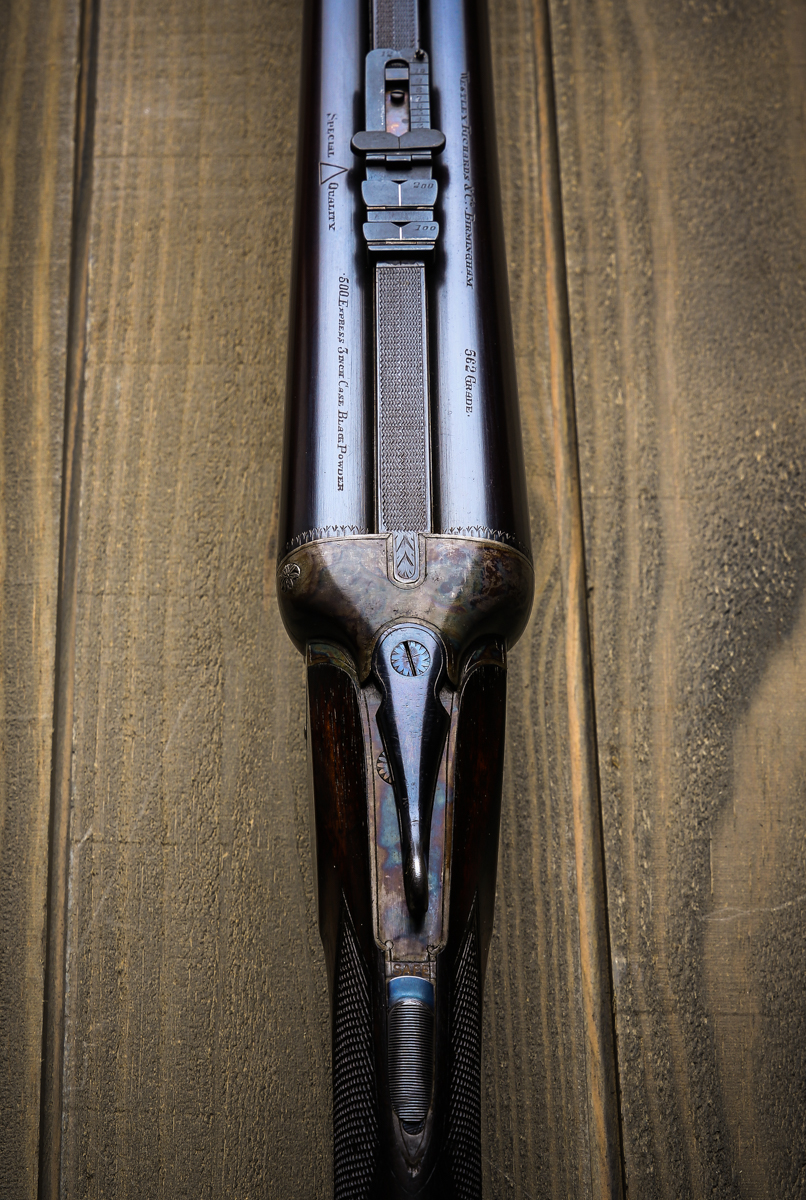 The gun has 28" dovetail lump WR Special Steel barrels with the "Golden Triangle" trademark. The full length, machine matted rib has Westley's patent rear sight with 2 folding leaves (100, 200 yds) and a Tangent sight graduated to 1000 yds.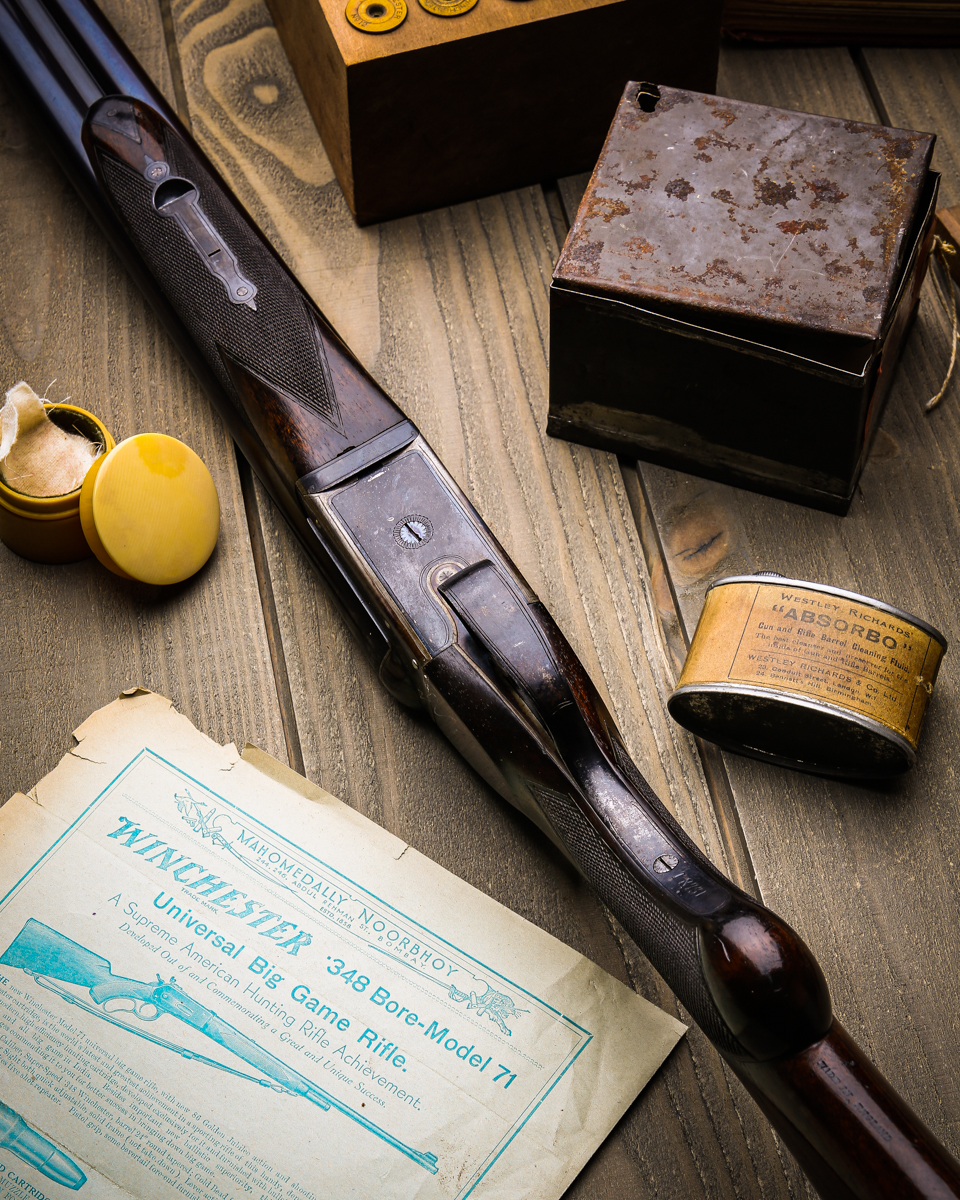 The stock has a semi-pistol grip and a smooth steel butt plate and the splinter forend is fitted with a Deeley forend latch and both are finished with point pattern checkering and Mullered borders.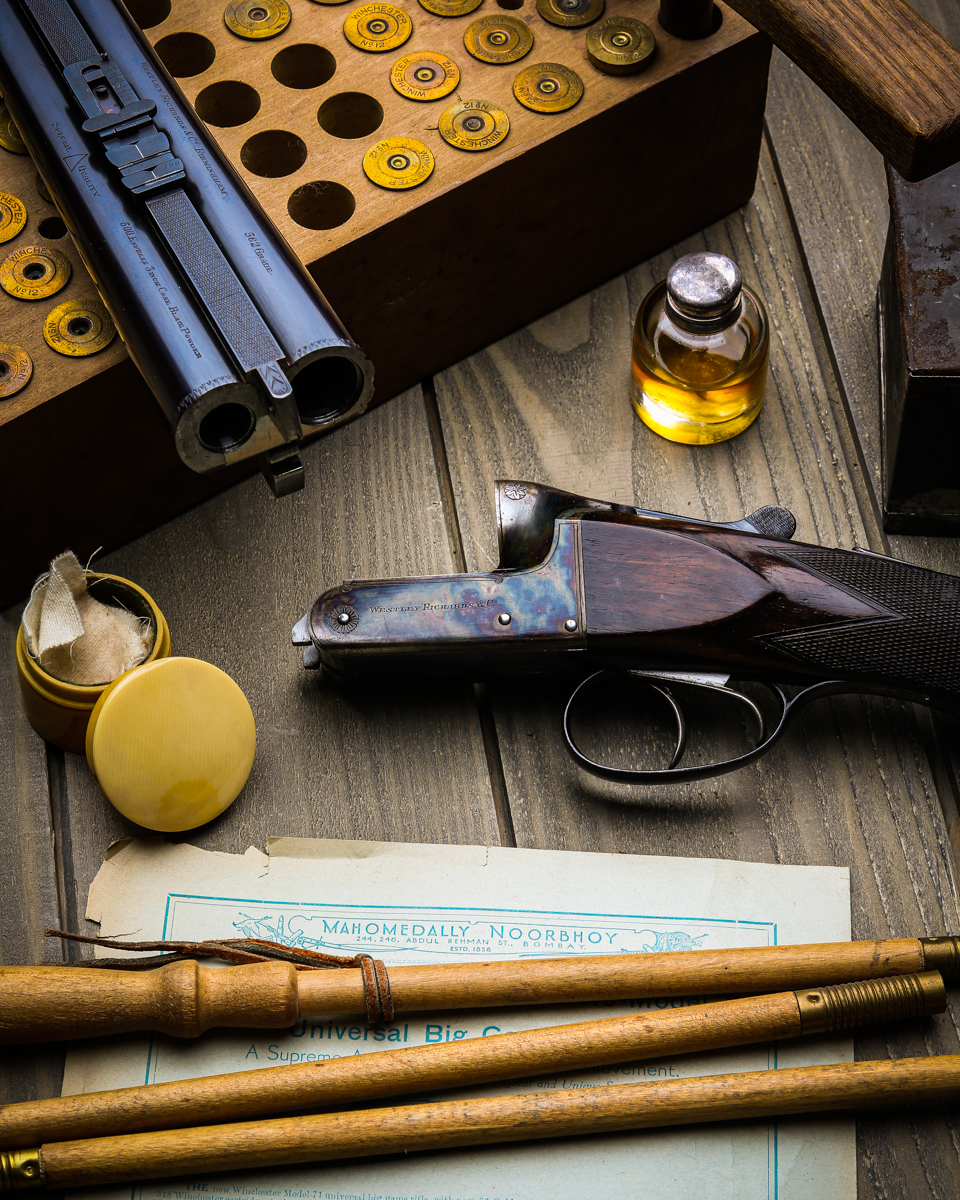 The fixed lock action has name and border engraving only and the original stock oval remains blank. Not surprisingly, the overall quality of the gun is superb. Just as one would expect from a Westley Richards made between the two World Wars.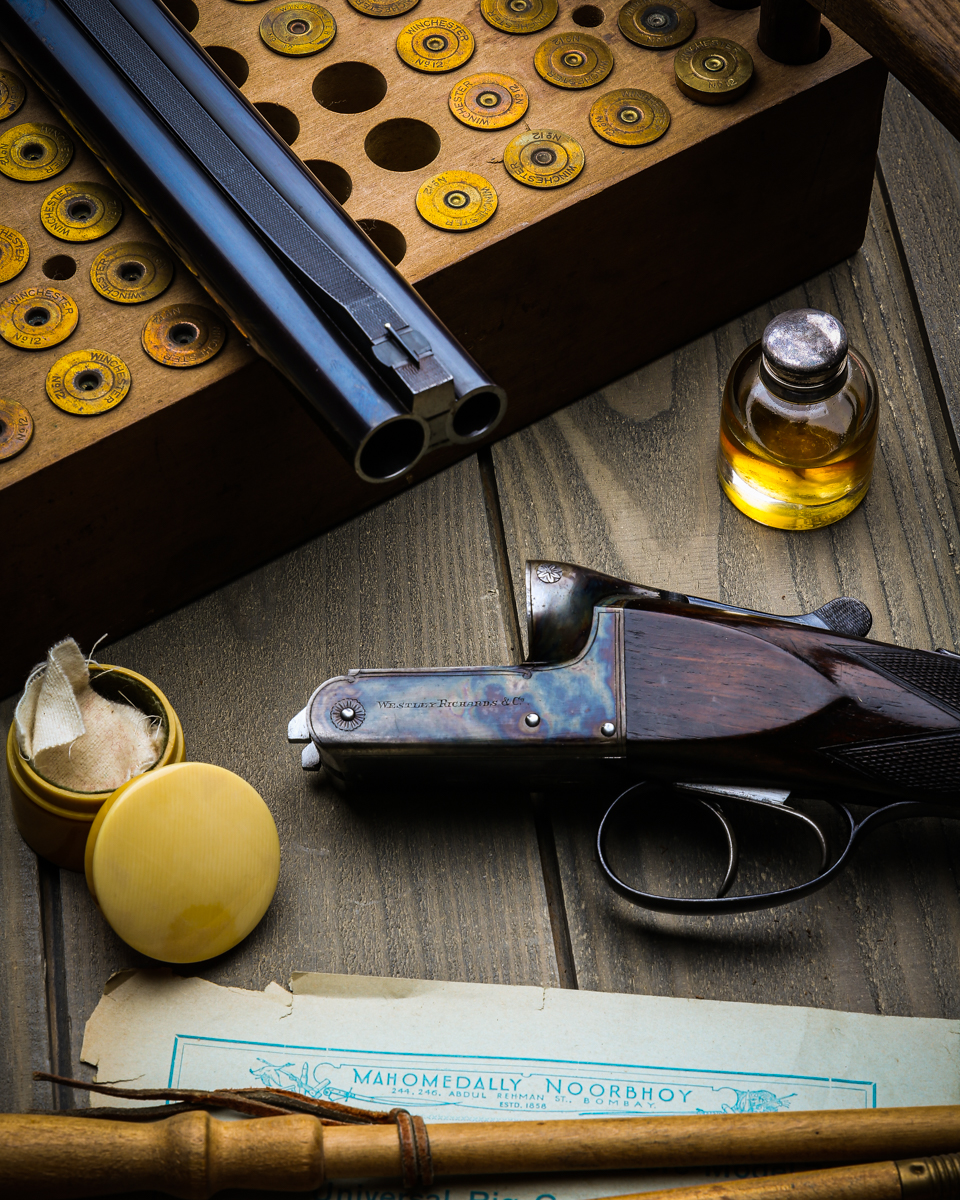 Although these combination guns were offered for over 30 years by the firm, they are quite hard to come by. We do not know for sure how many were made, but I have no doubt they were made in low numbers. Combine this with the fact that these types of guns were most likely sent to faraway places and intended for hard use, it is hard to imagine ever seeing another example with this level of condition.
This gun can be found in the used gun section of our website or for further details, please contact L.D. McCaa at the Westley Richards U.S. Agency in Florida (850) 677-3688