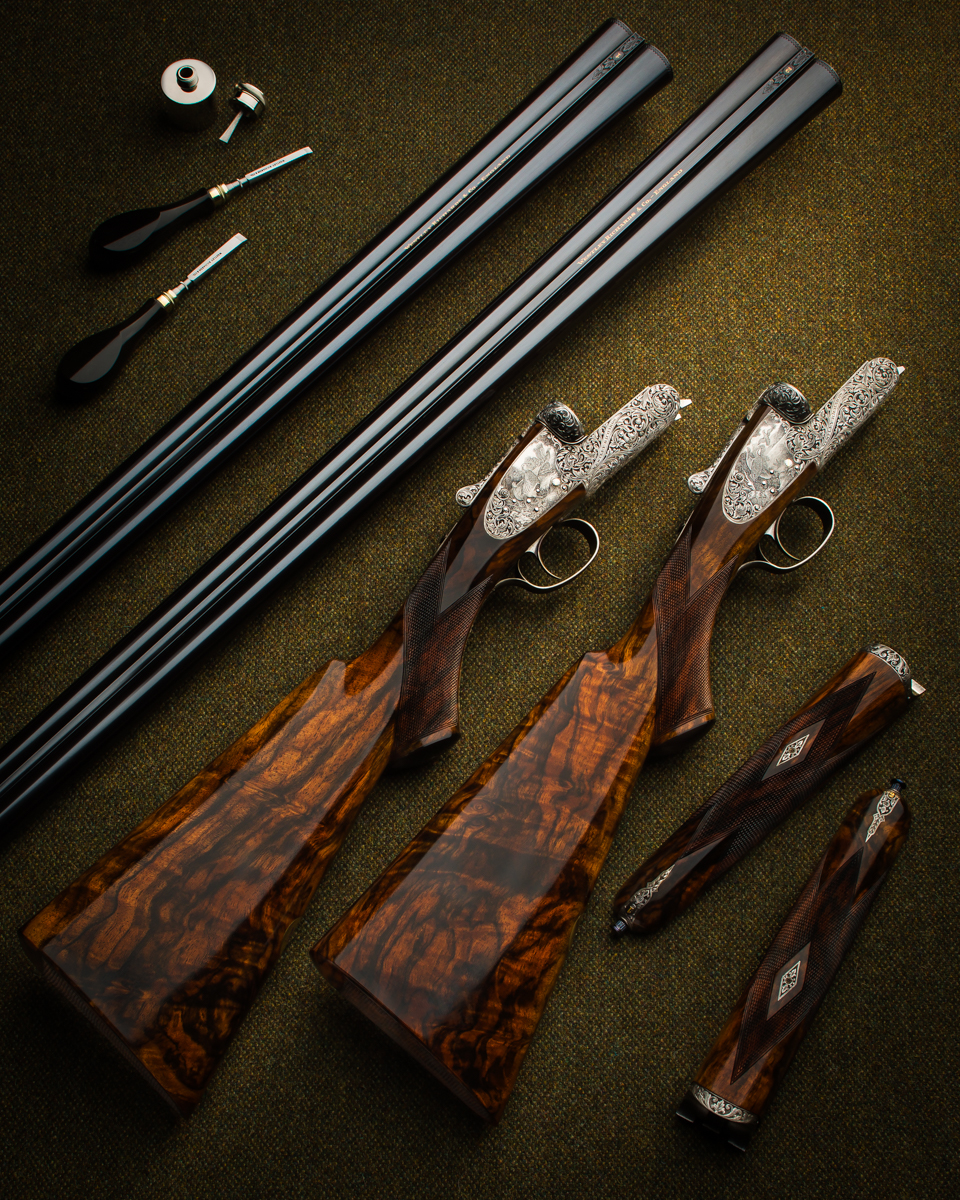 Westley Richards comparable product for decades was the hand detachable lock (droplock) shotgun which was utterly unique to the company and our 'signature' model. The highest grade droplock variants cost as much as any best sidelock and so Westley Richards never really saw the need to compete with their own version of a sidelock.
In more recent years the sidelock shotgun has been offered by Westley Richards to accommodate existing patrons who wanted a sidelock built by us. These more modern sidelocks are built on the more elegant rounded action which gives much cleaner lines, great balance and a more comfortable feel.
Whilst never built in the same numbers as the droplock shotguns, we do hope that the examples you see before you once again emphasise that Westley Richards in the modern era is all about quality and individuality.
Stay safe and keep well.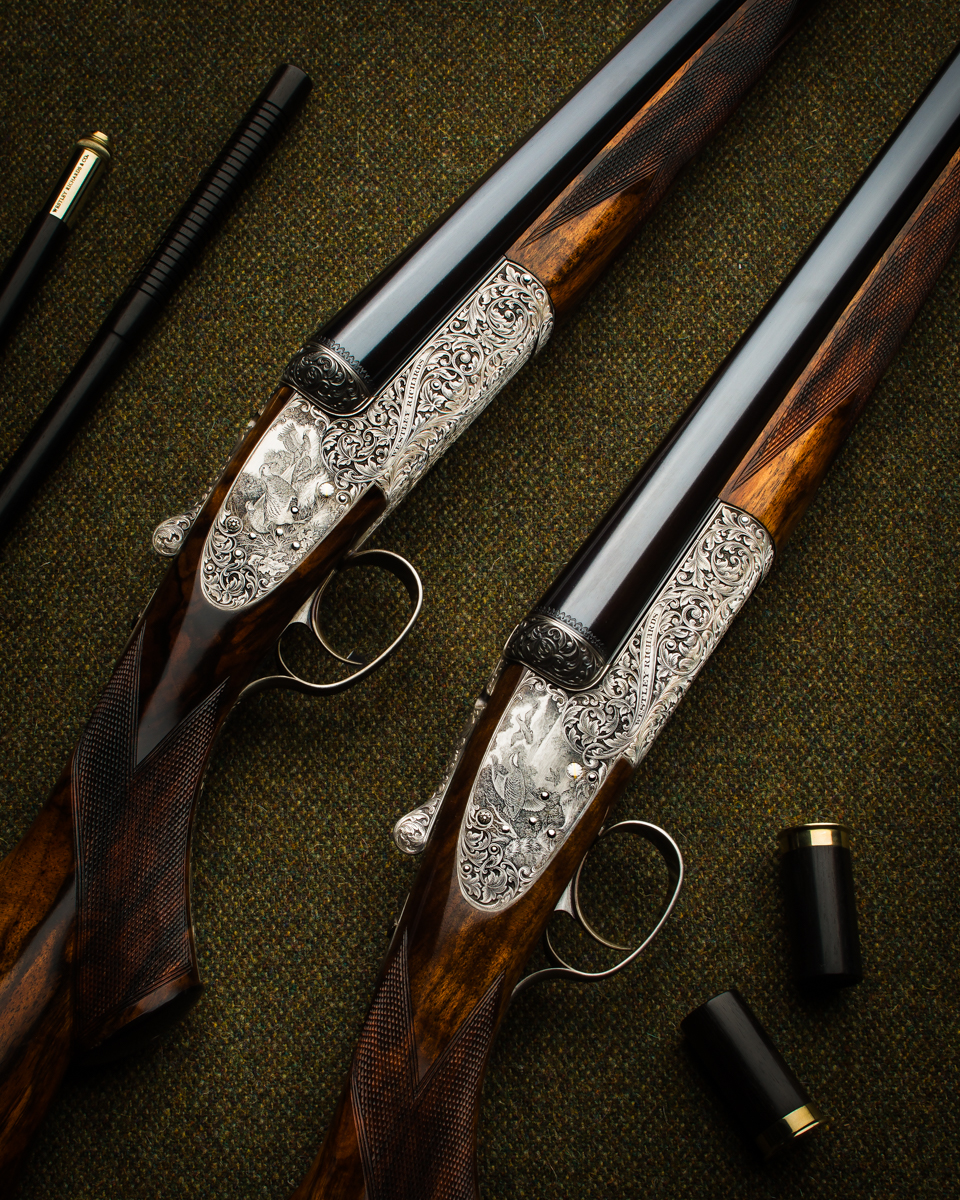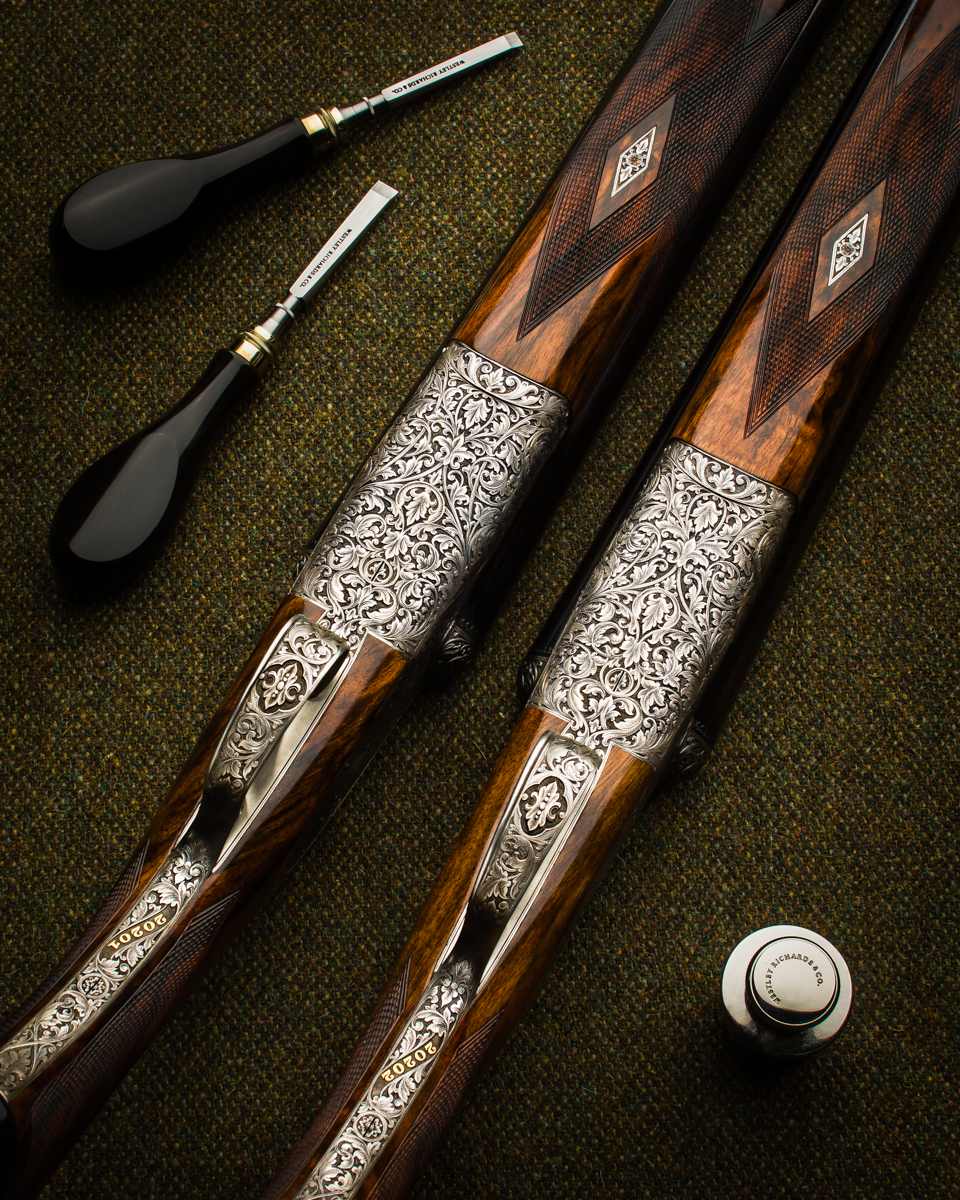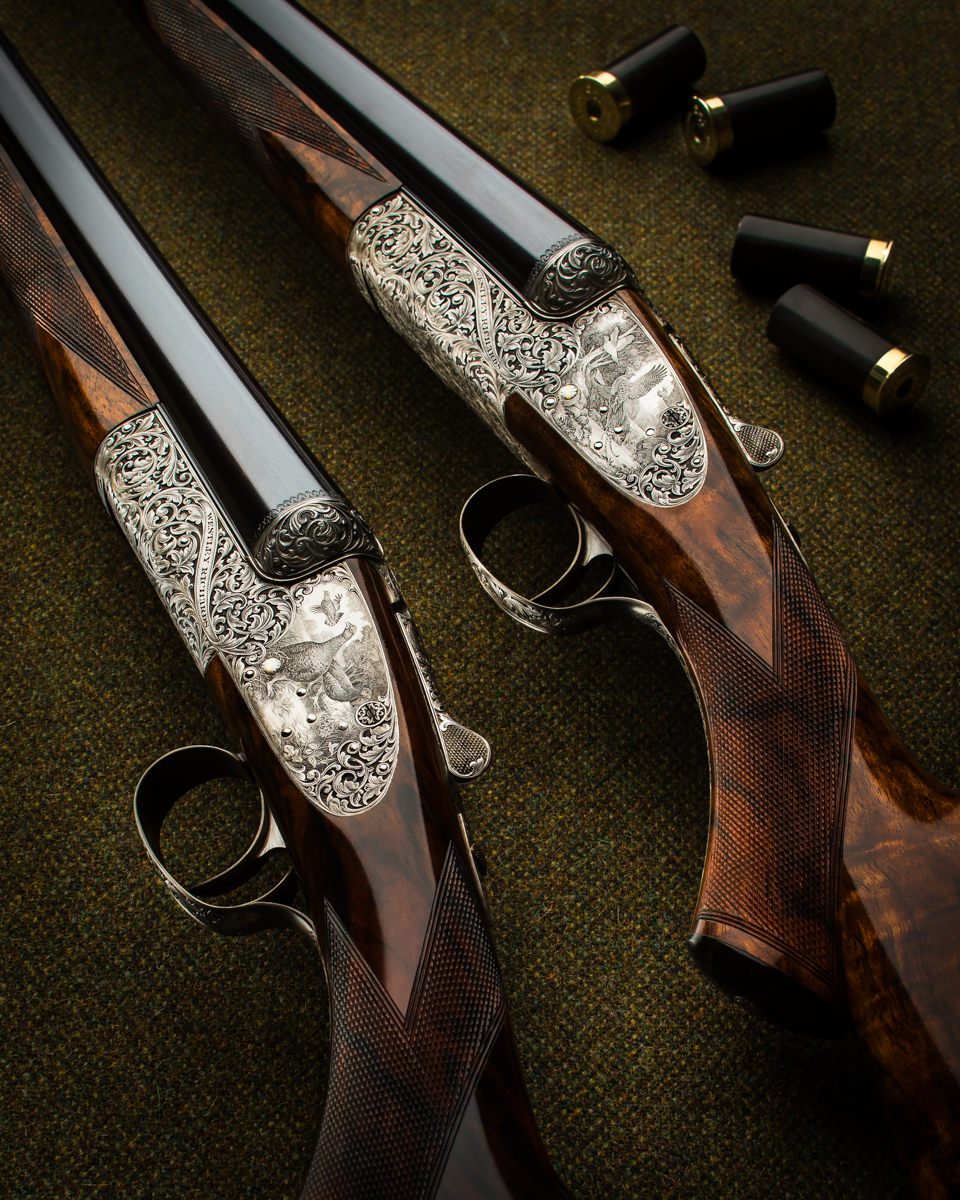 A wonderful pair of 12g round body single trigger sidelocks engraved by Florian Gullert. These guns feature an etched back scroll with a cleverly designed rolling banner that allows the scroll to move organically. The game bird scenes are beautifully executed and the carved fences finish the guns off nicely.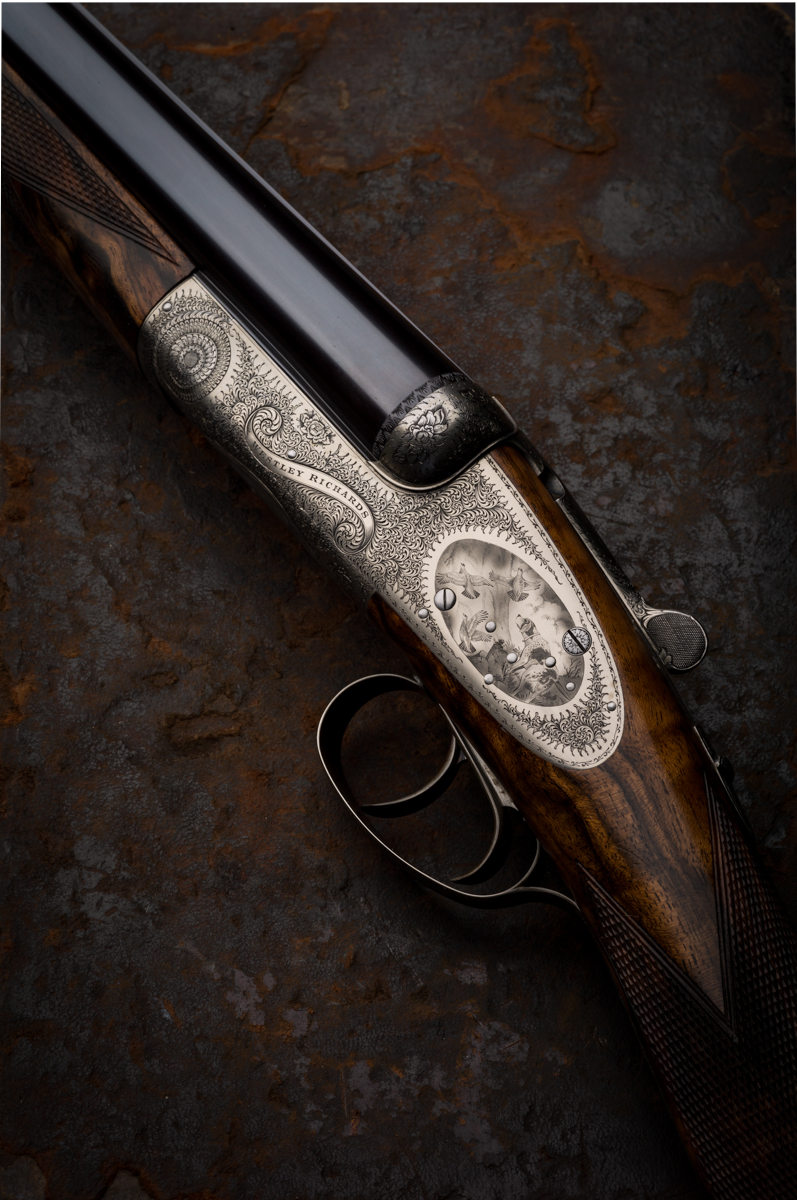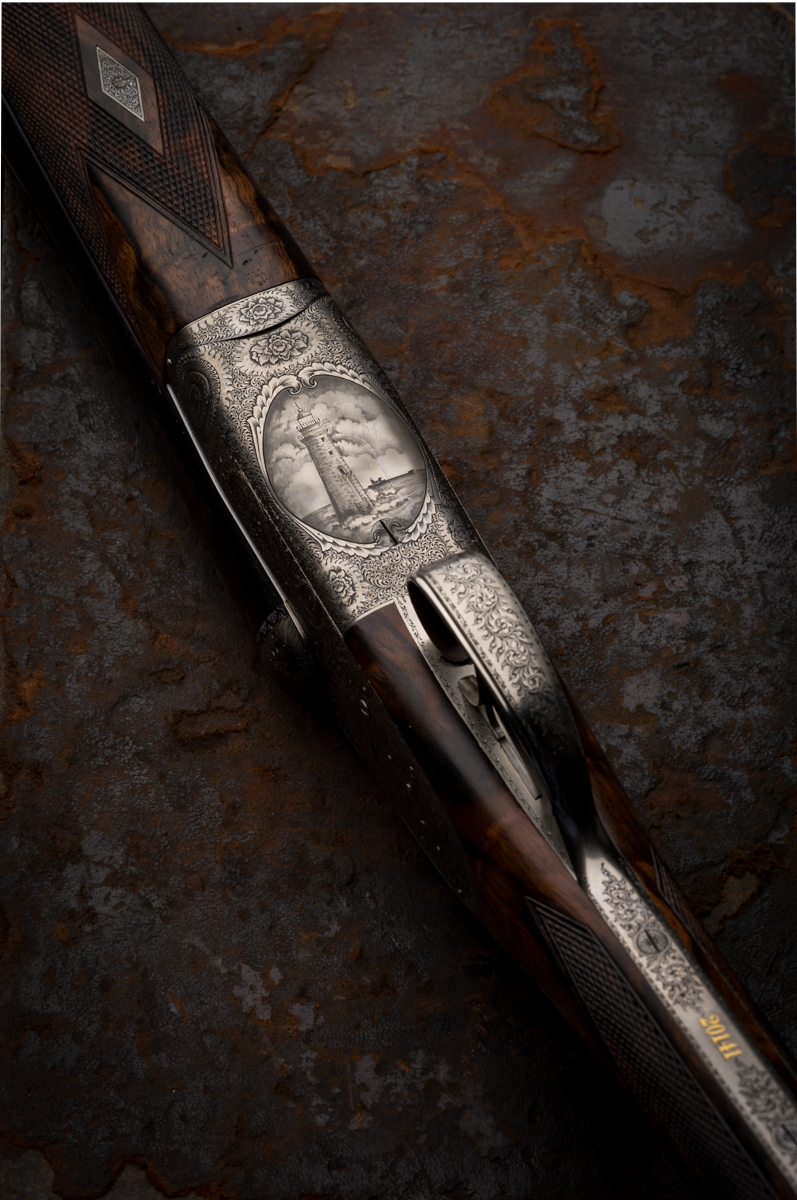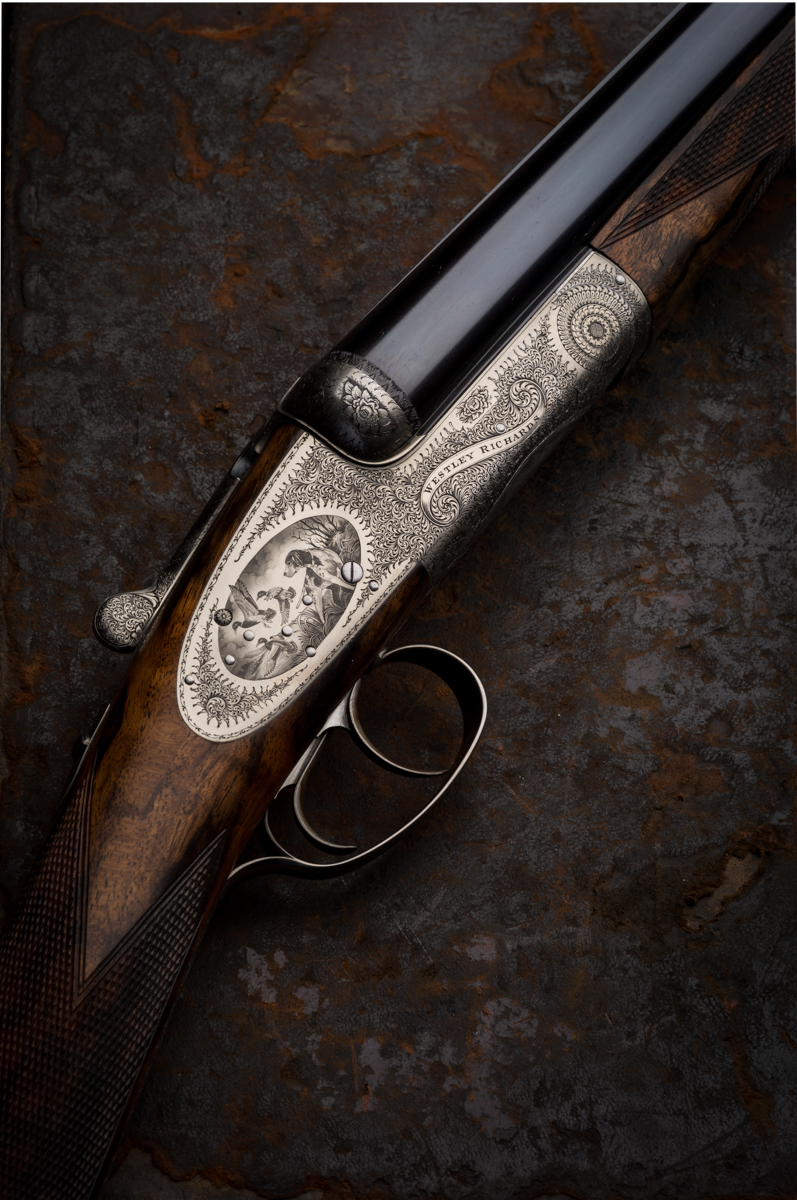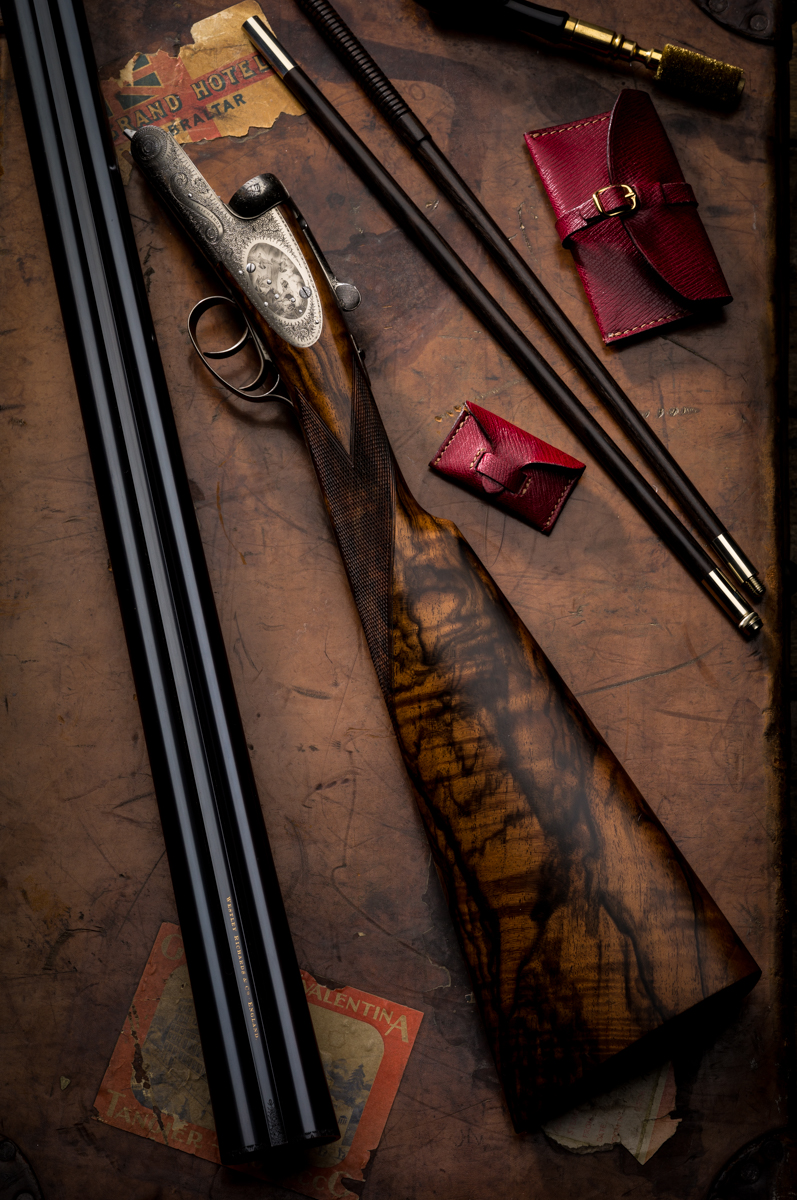 This more unusual 12 bore was commissioned by a gentleman whose business operated oil tankers, hence the lighthouse on the bottom. The gun also depicted his favourite gun dogs and the bird species he most enjoyed hunting. The oval game scene panels work very well within the shape of the rounded lock plates.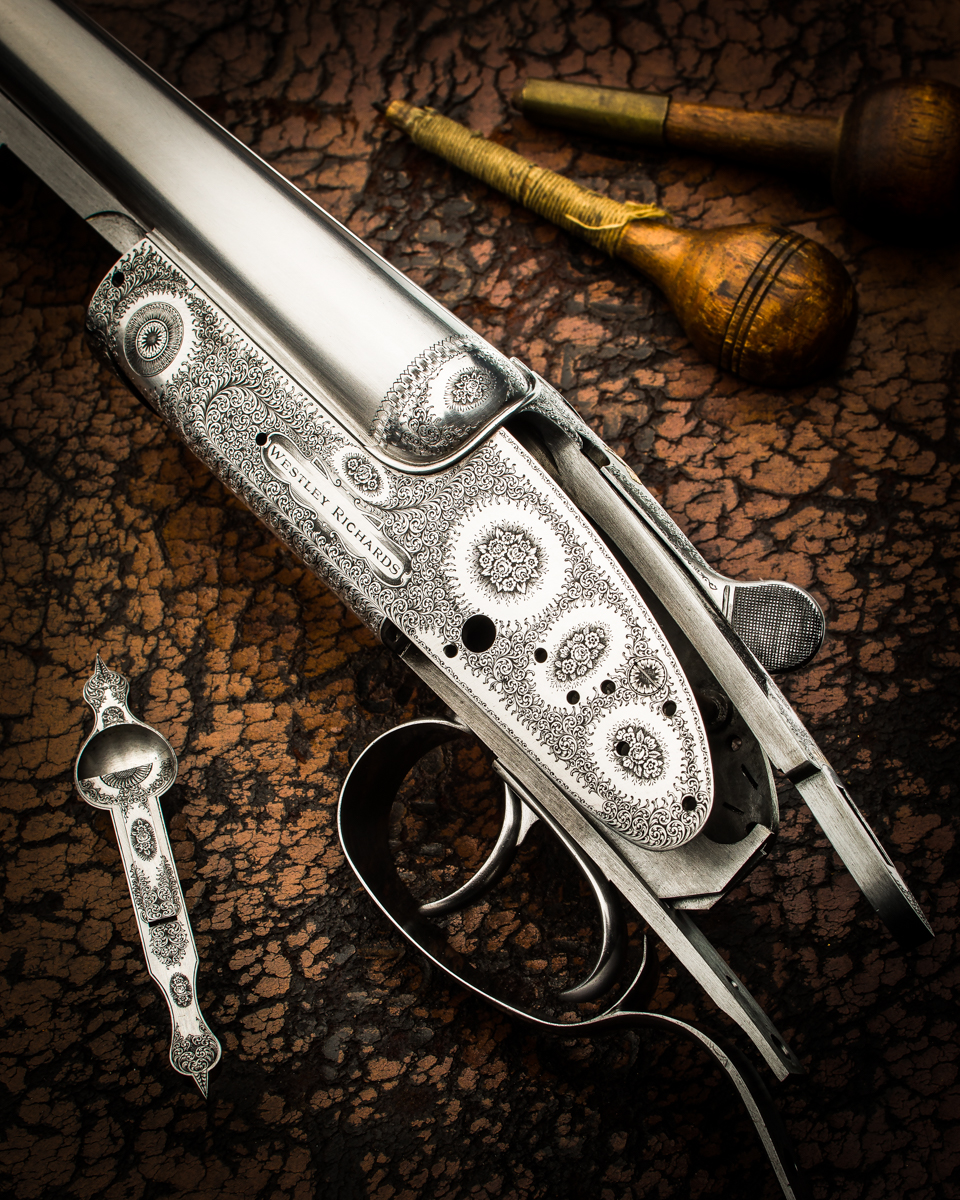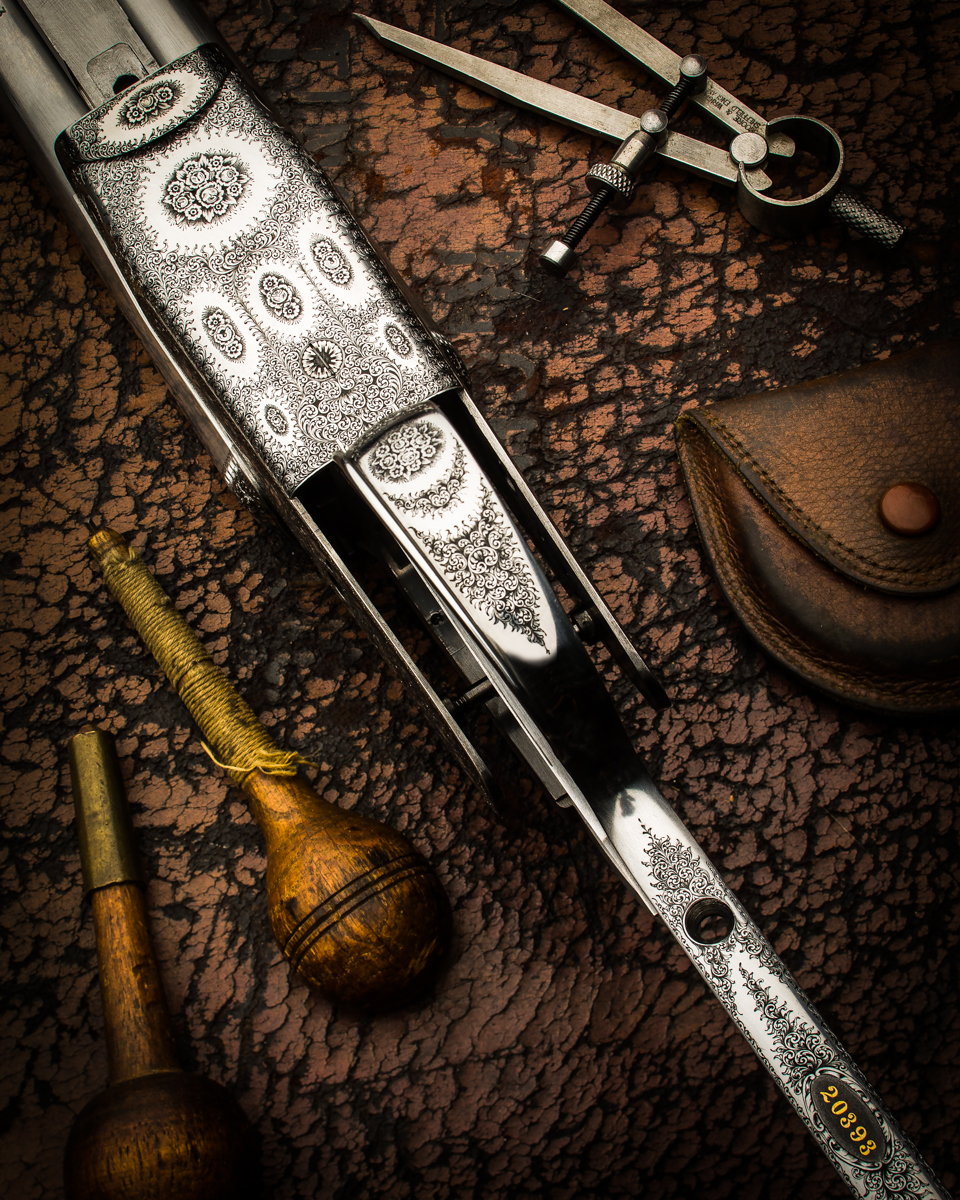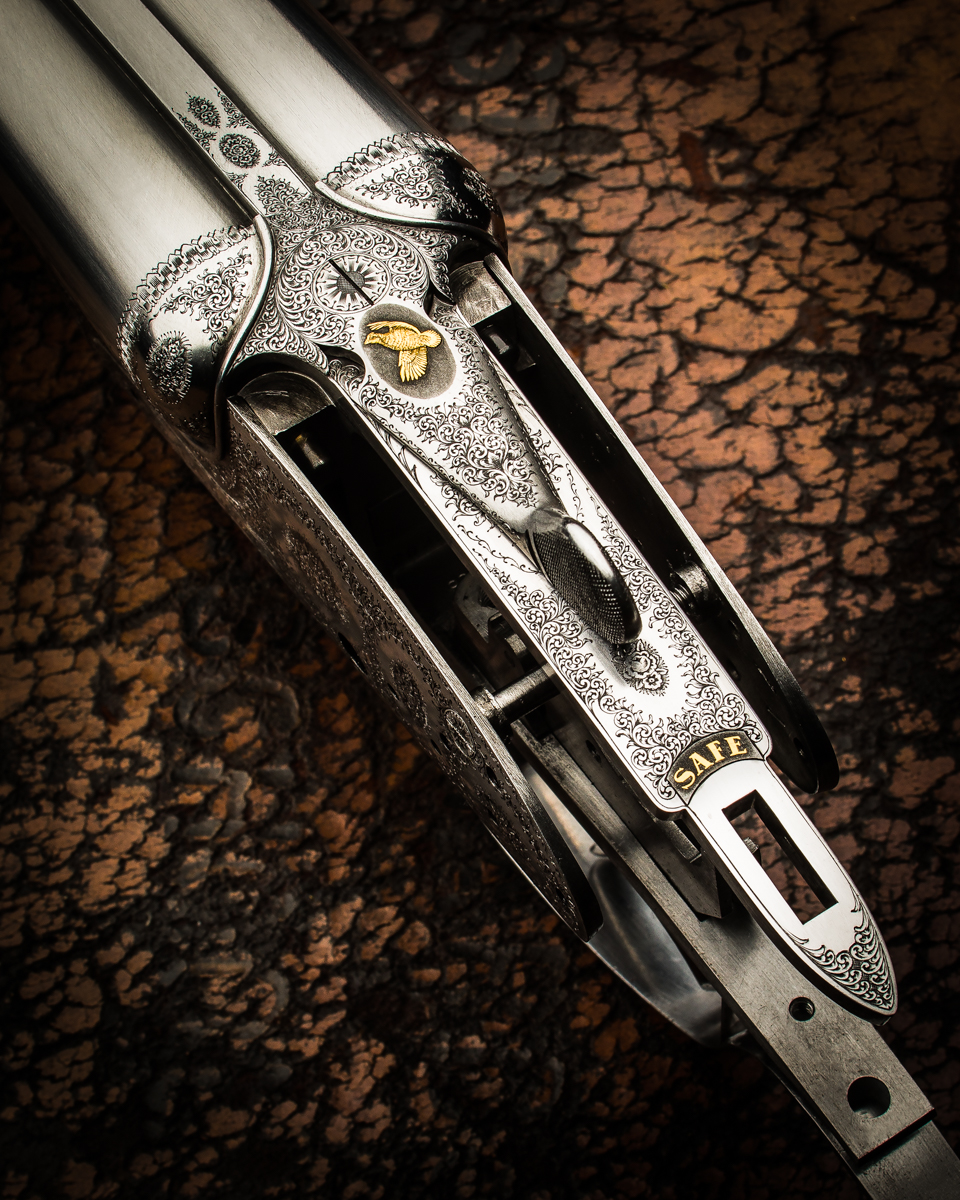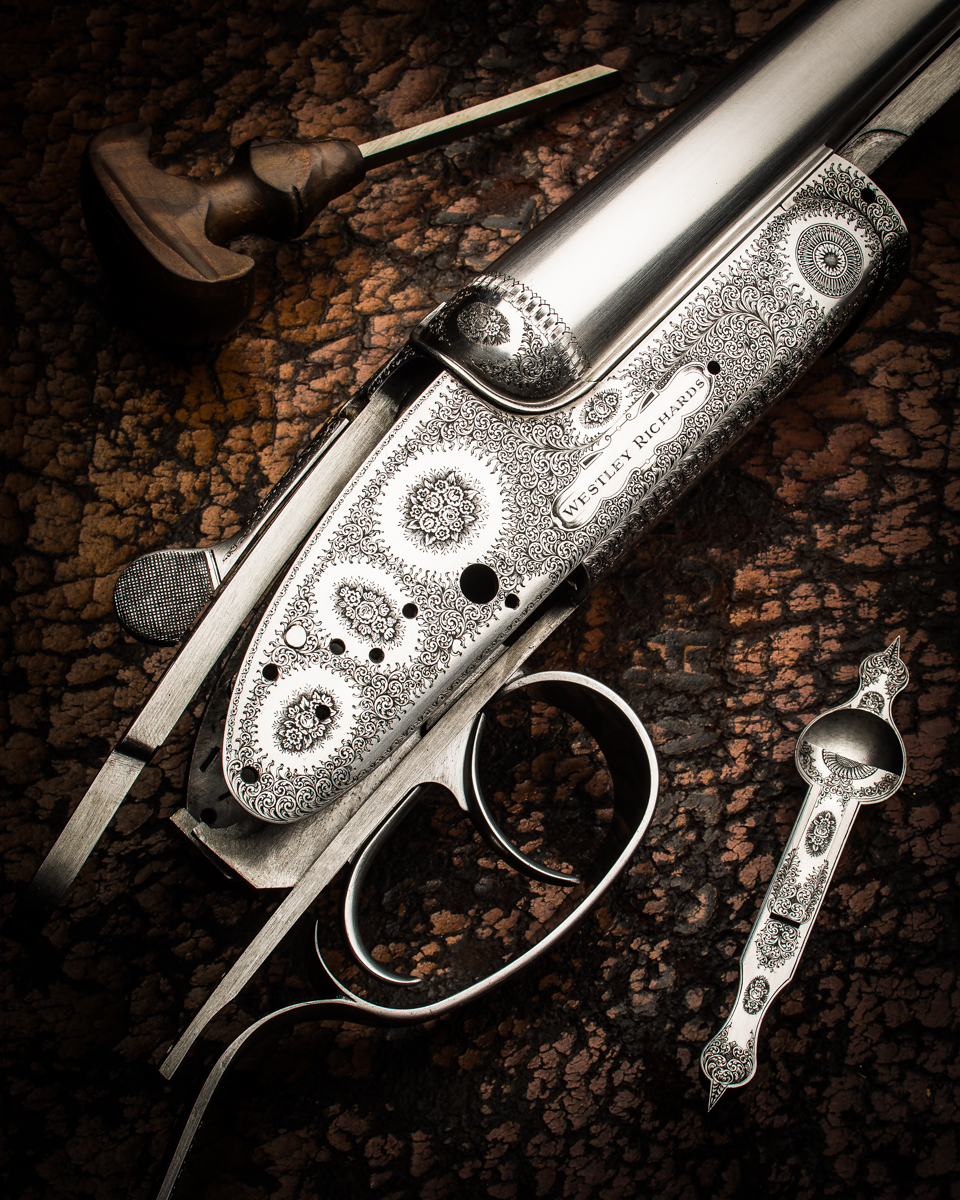 A very delicate 28 bore gun with super fine rose and scroll engraving by Vince Crowley. This was the first 28 bore sidelock built in over 25 years and was built very much in the 'old school' manner with many of the components made individually from the solid. The final result was worth all of the effort and this will certainly go down as one of the nicest traditional quail guns that we have built.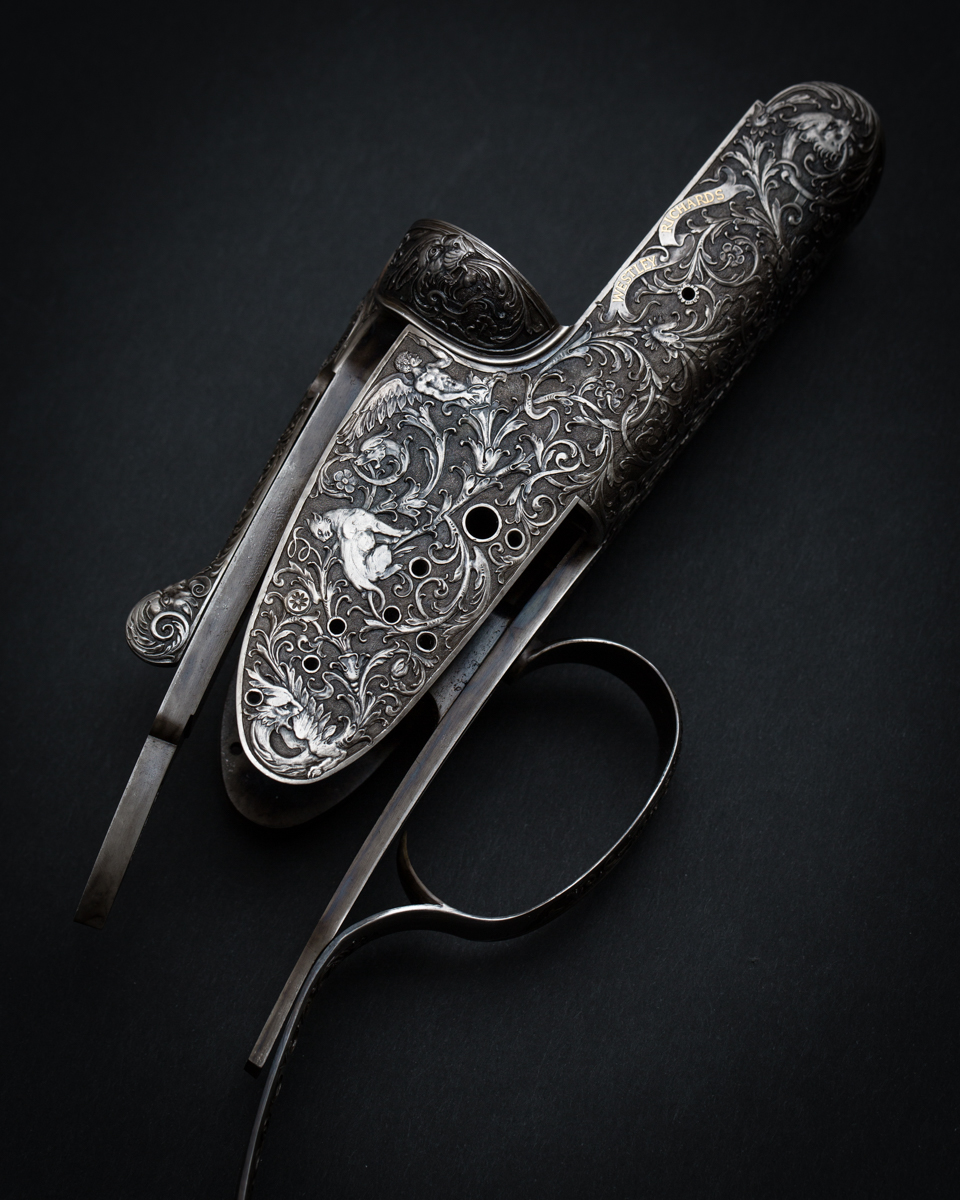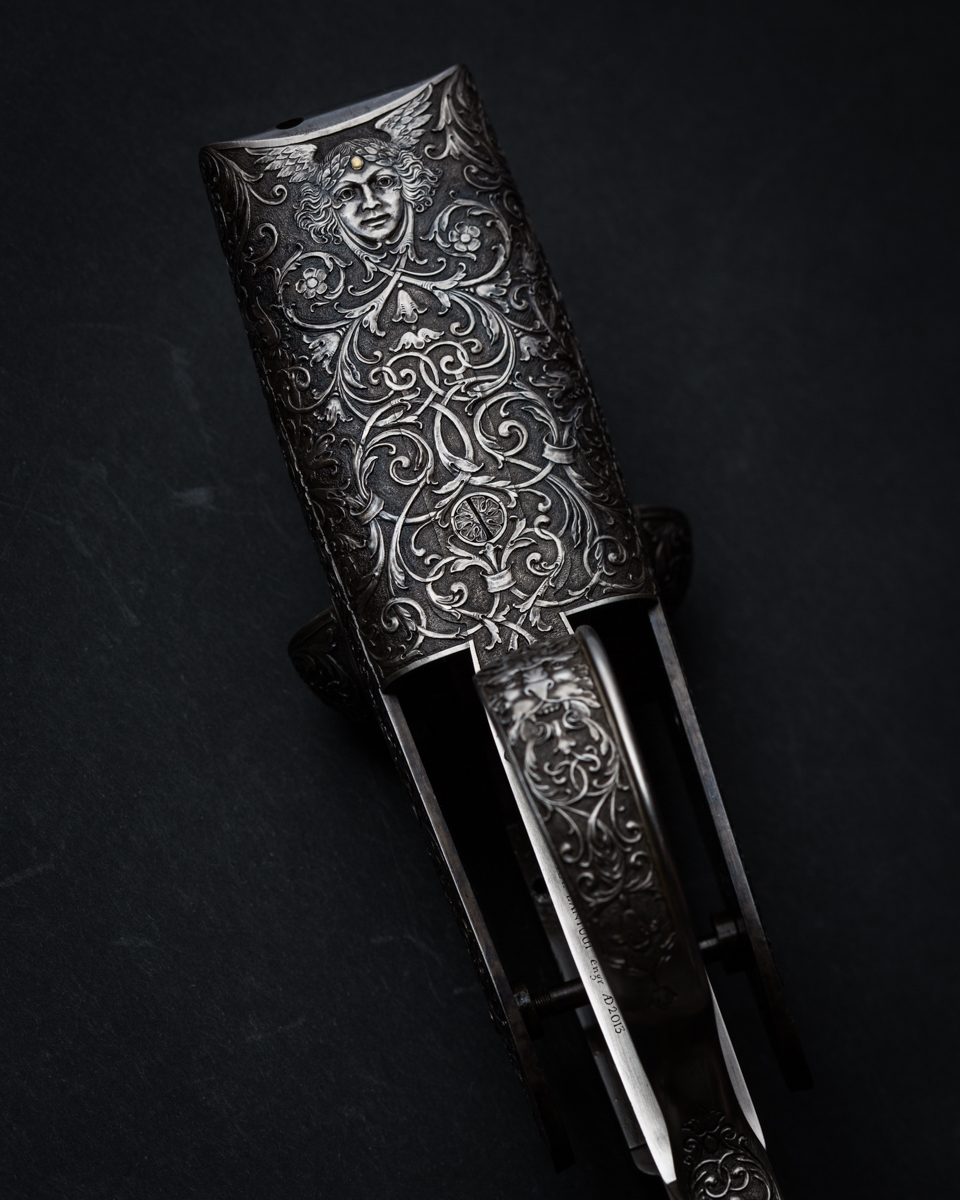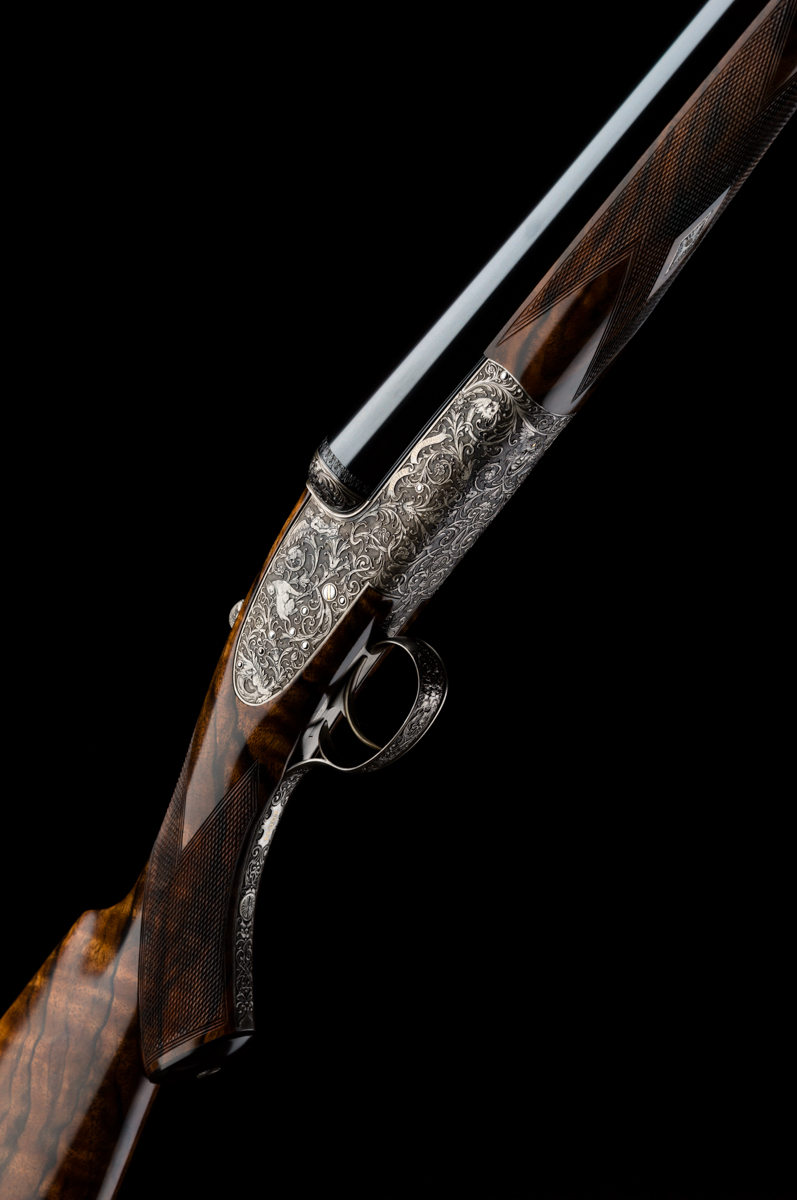 One of a pair of 12 bores engraved by Paul Lantuch to exhibition standard. These guns were part of the original commission given to Paul which included a magazine rifle and three double rifles. Ornately carved with scroll and mythical creatures, these guns make best use of Paul's creative ability and carving technique.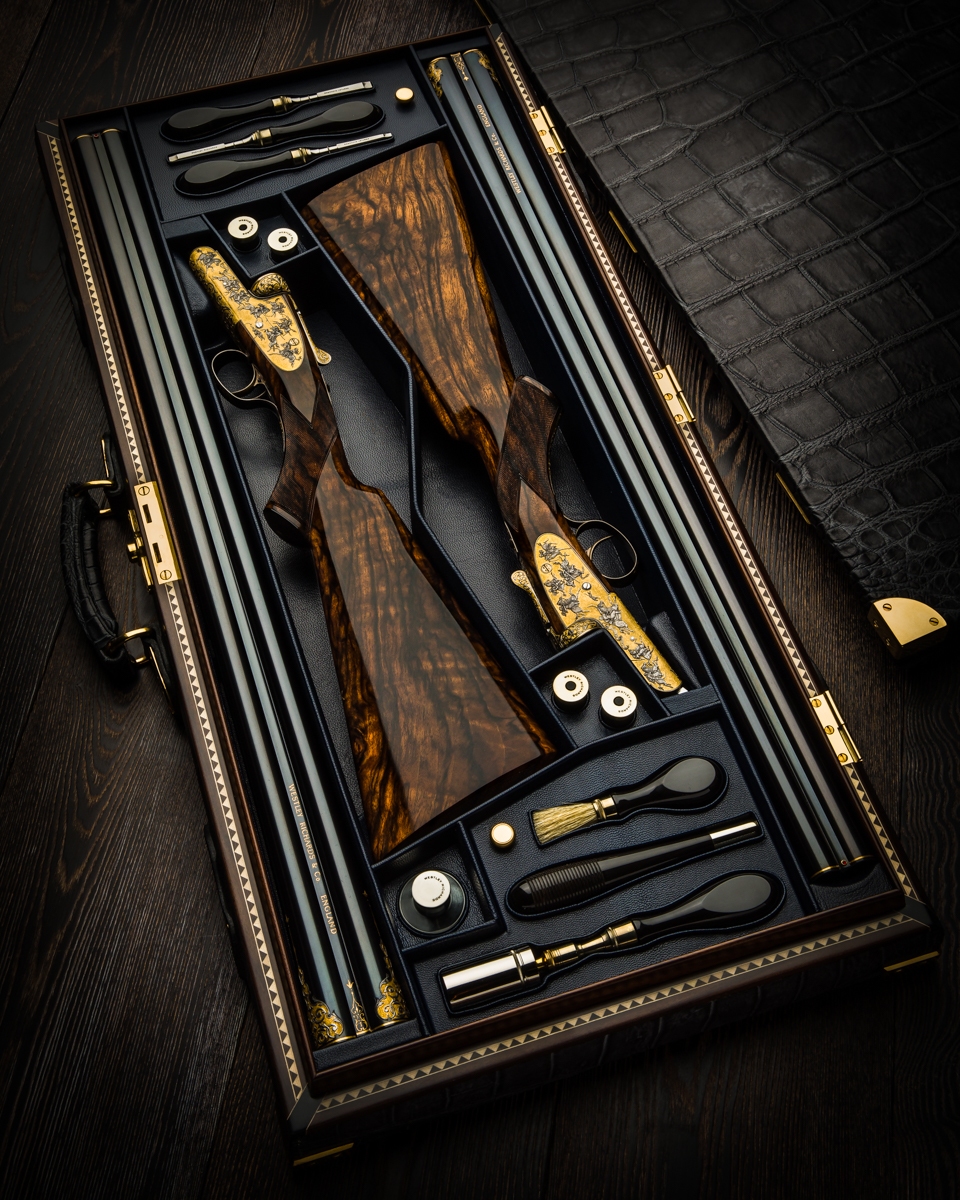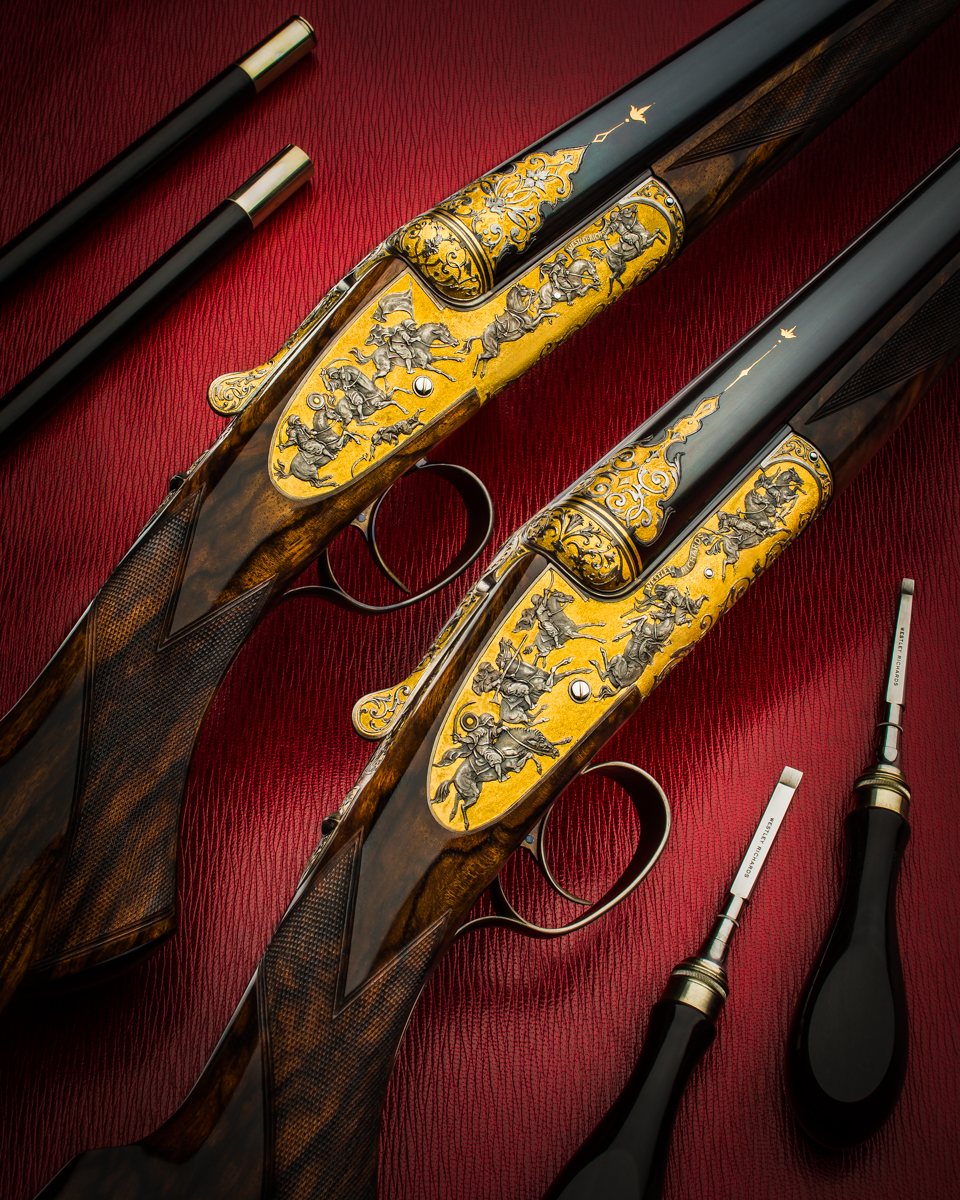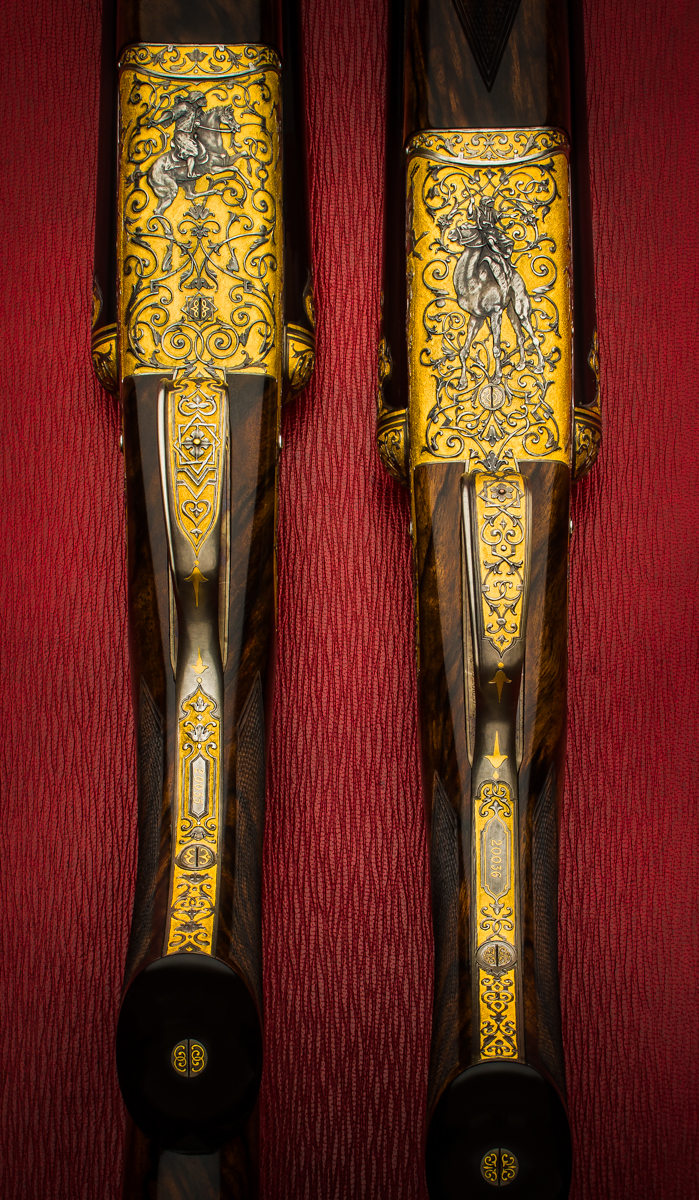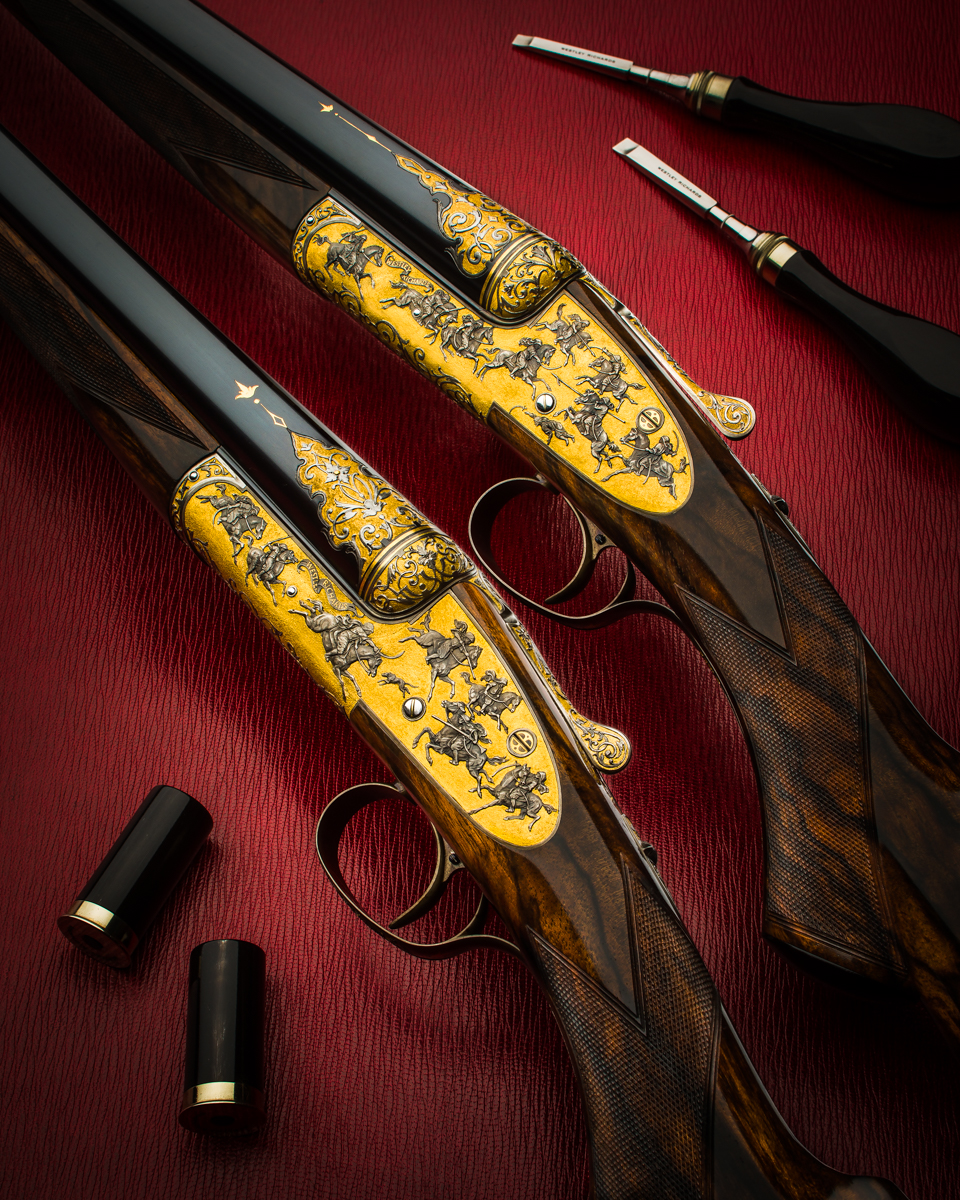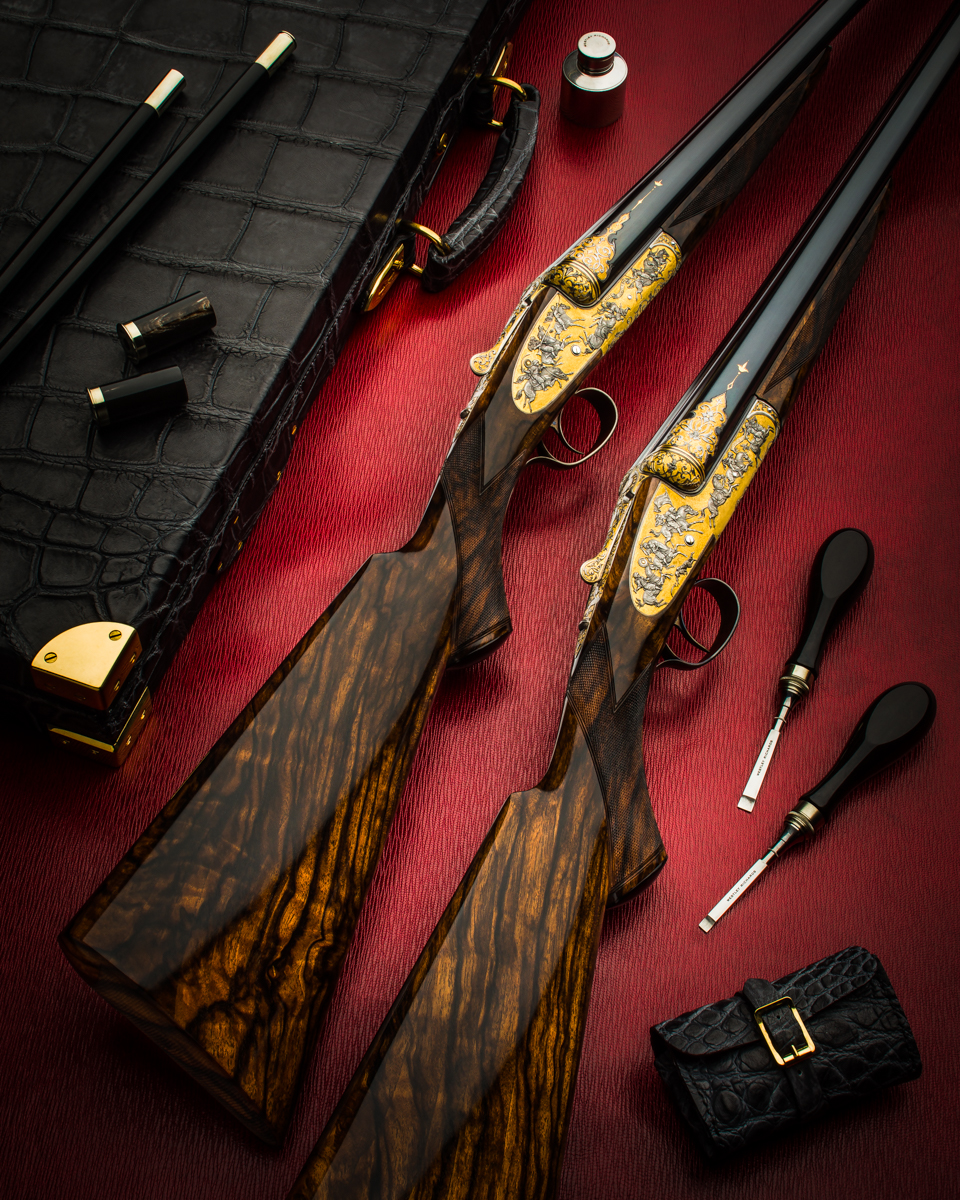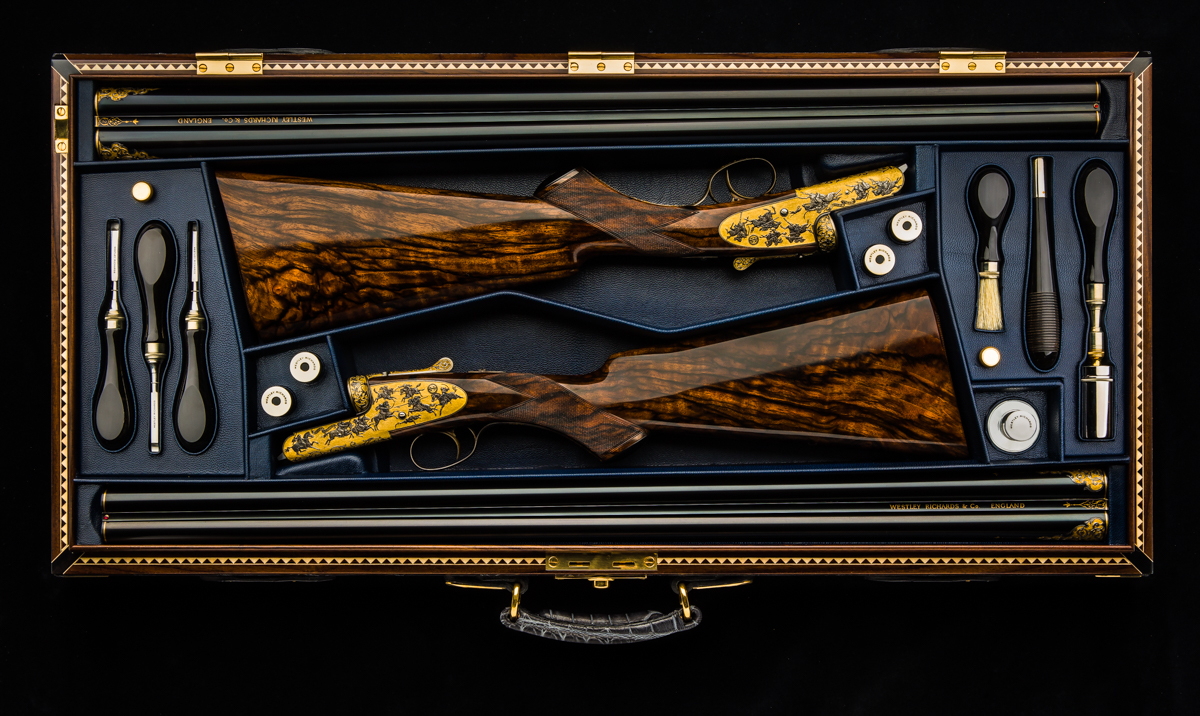 The 'Arab Warrior' pair of 12 bore presentation grade shotguns with full gold inlay. These guns took many hours of painstaking work, from the actual gun build, to the engraving, to the final presentation in the case. Every aspect was considered before the guns were even started to ensure the final outcome was superb.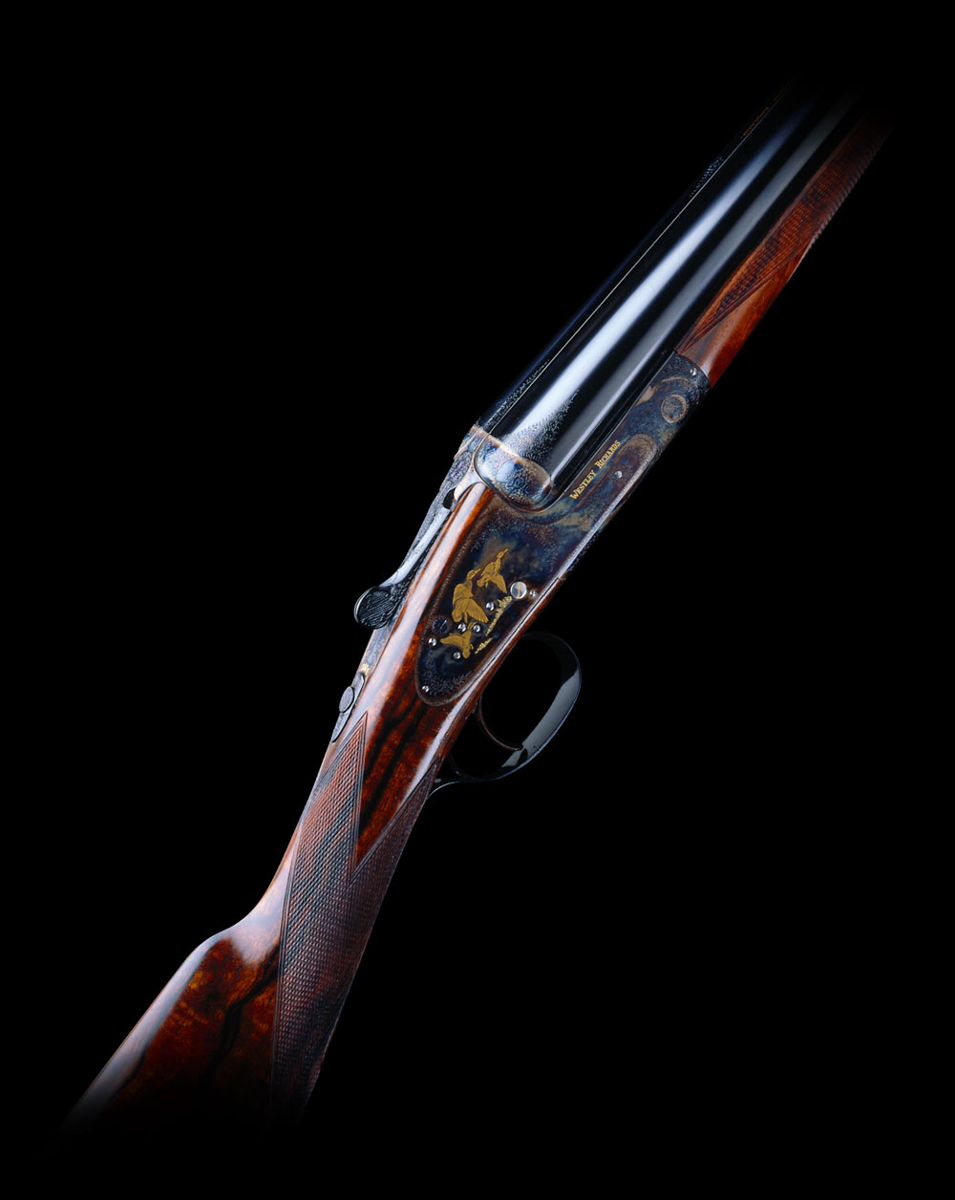 A 20 bore gun from the 1990's engraved by Alison Hunt. This gun was part of a large continuous order that had a unique serial number followed by a letter.  The client had all manner of guns in all the different bores built by us, many of which were engraved by some of Britain's most outstanding engravers. This example was beautifully engraved by Alison and shows the influence of her famous father Ken.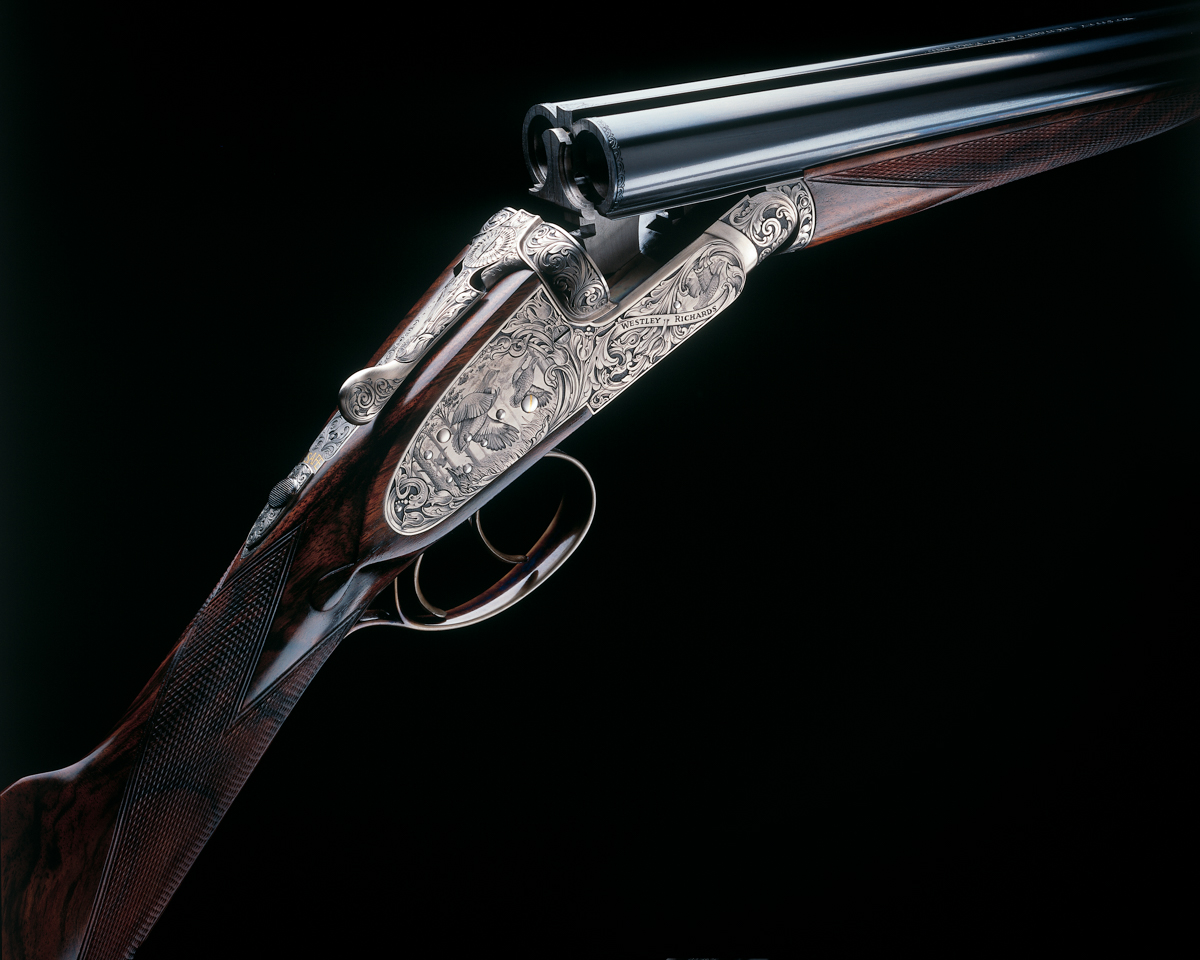 A square body 20 bore engraved in the 1990's by Vince Crowley. From memory this was only the third gun engraved by Vince and it gave some inclination of how talented he was. At this point the sidelock guns were still referred to as the 'Bishop' model in reference to Westley Richards once famous London salesman 'The Bishop of Bond Street'.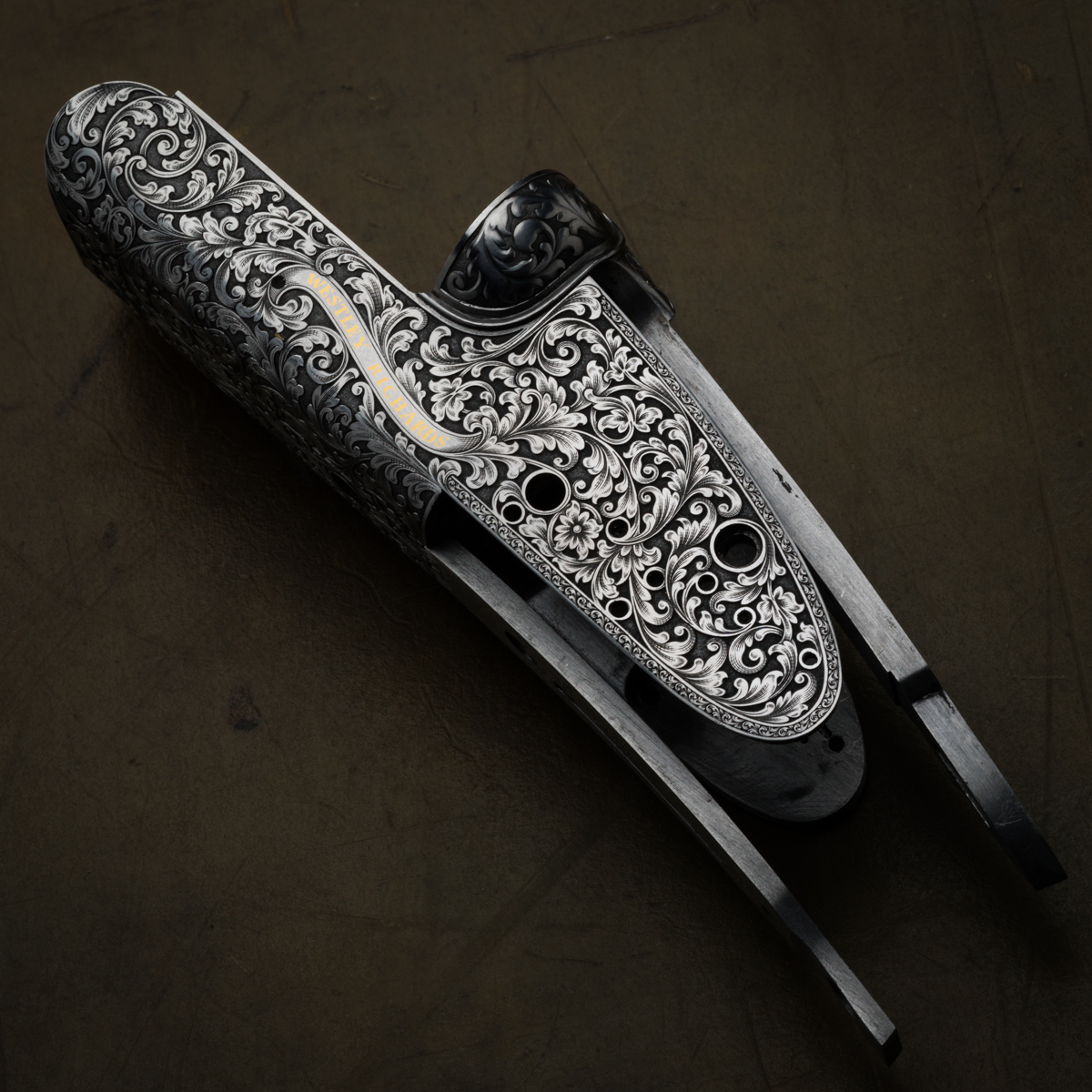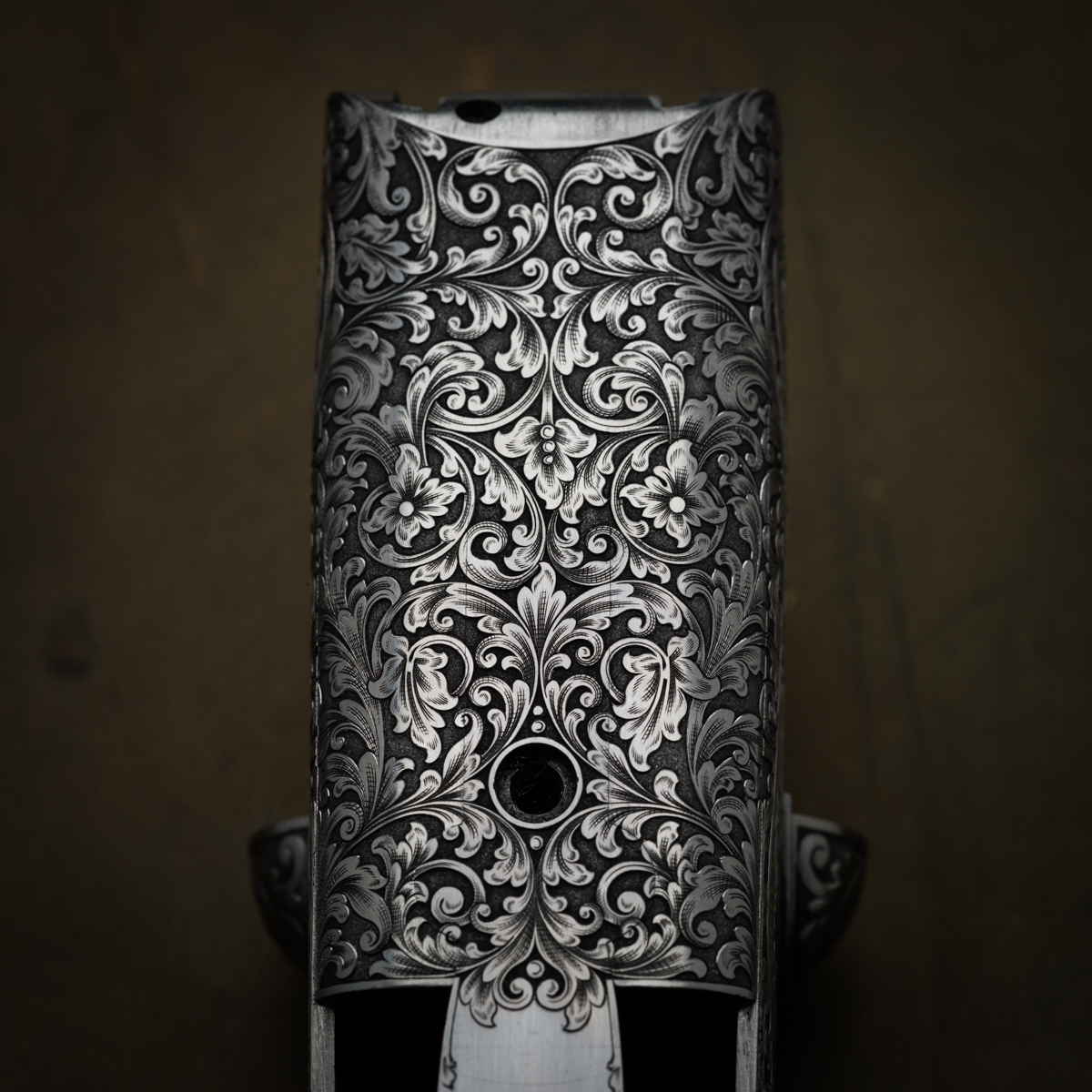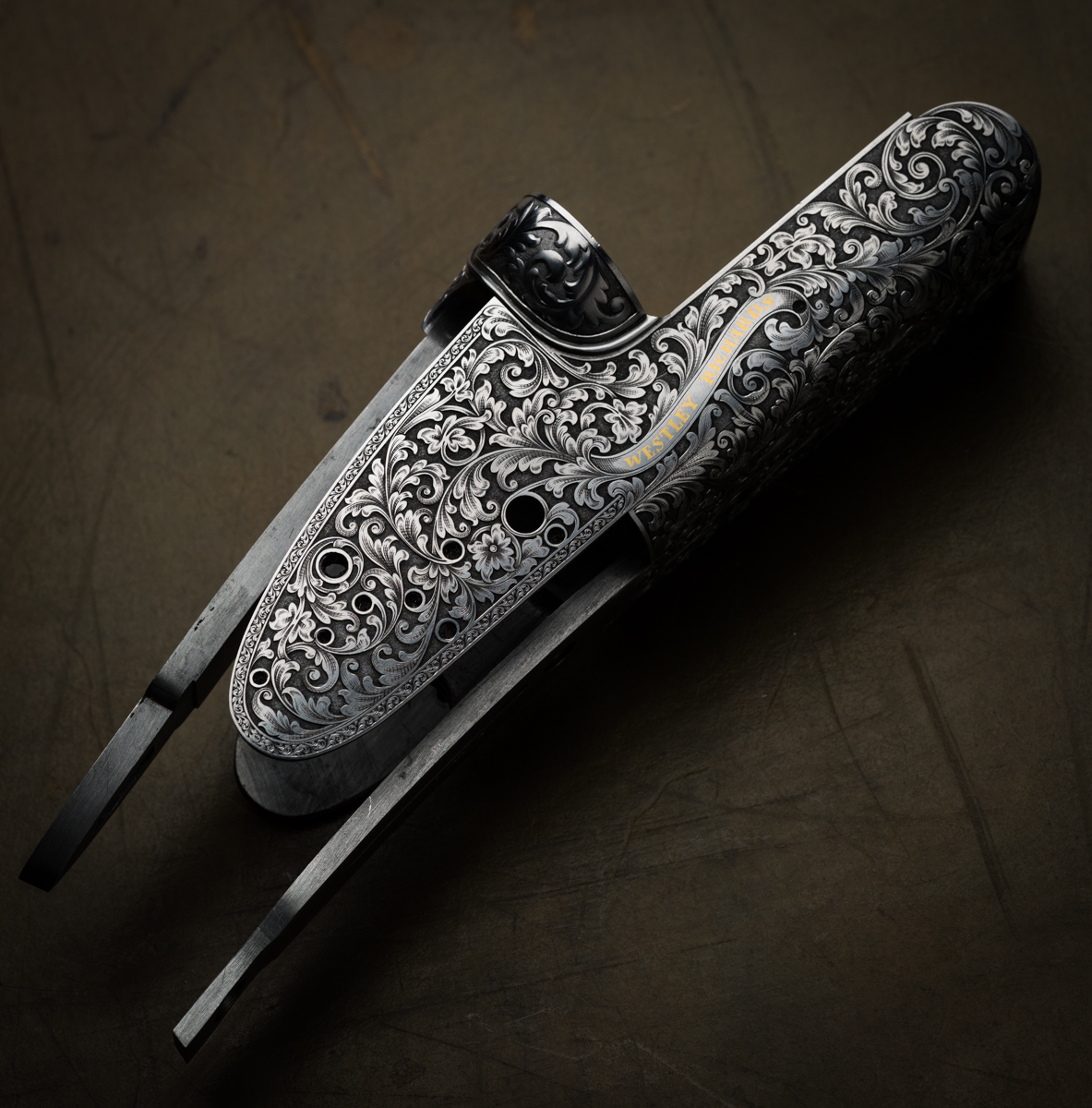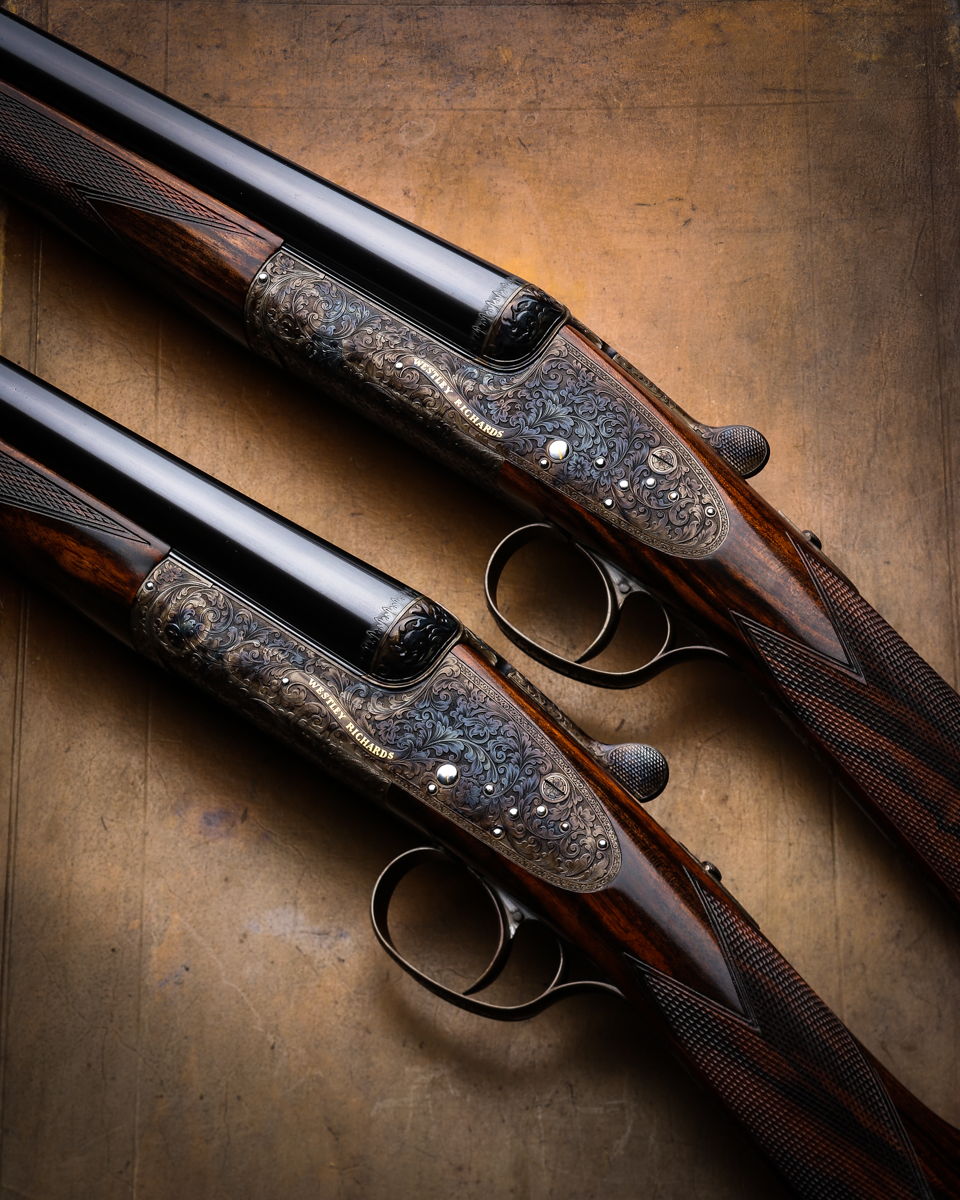 A fabulous pair of 20 bores with etched background scroll and gold naming. The guns looked superb 'in the white' yet the case colour hardening adds a subtle and classic finish. With straight hand stocks, single triggers and weighing a mere 5lb 9ozs, the guns were wonderful to handle and shoot.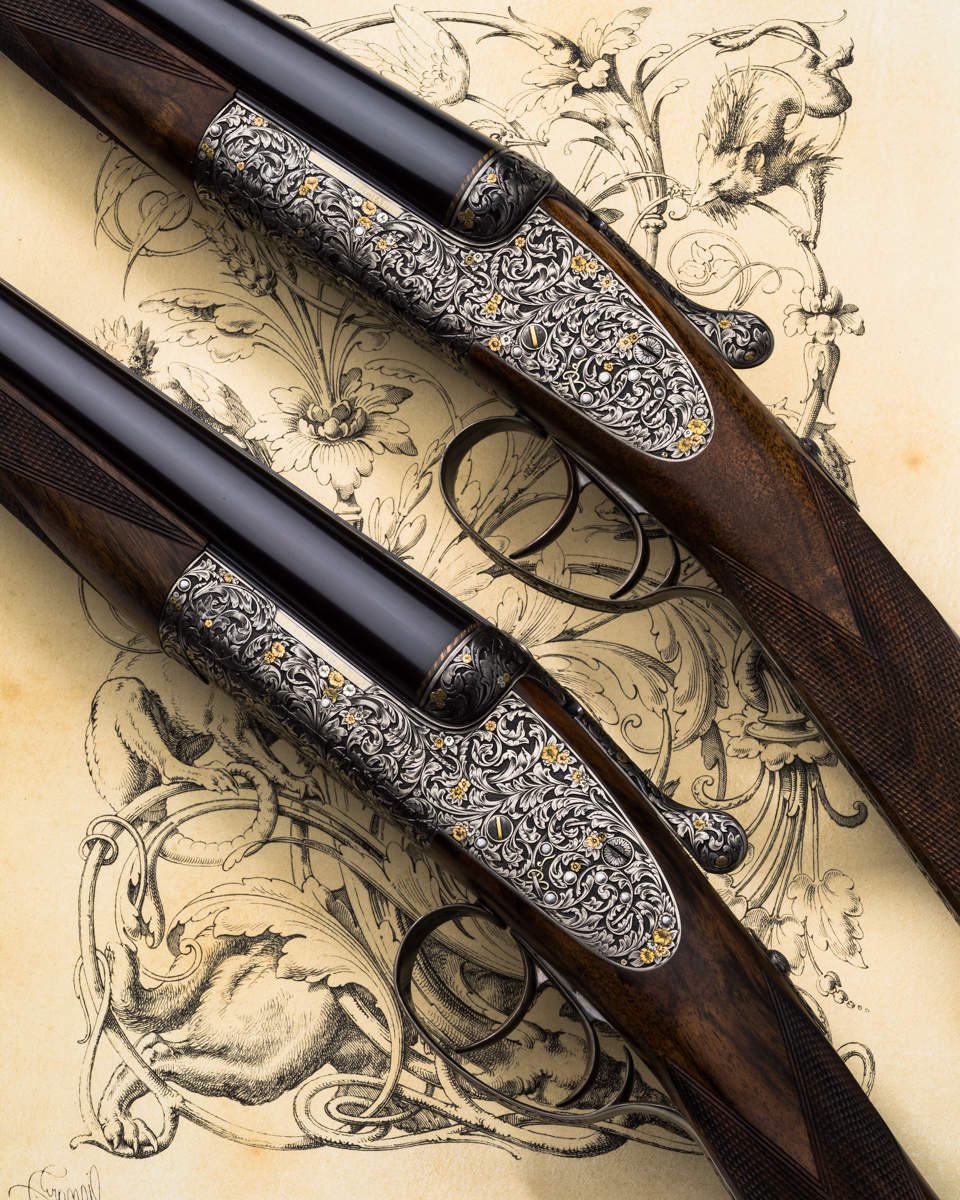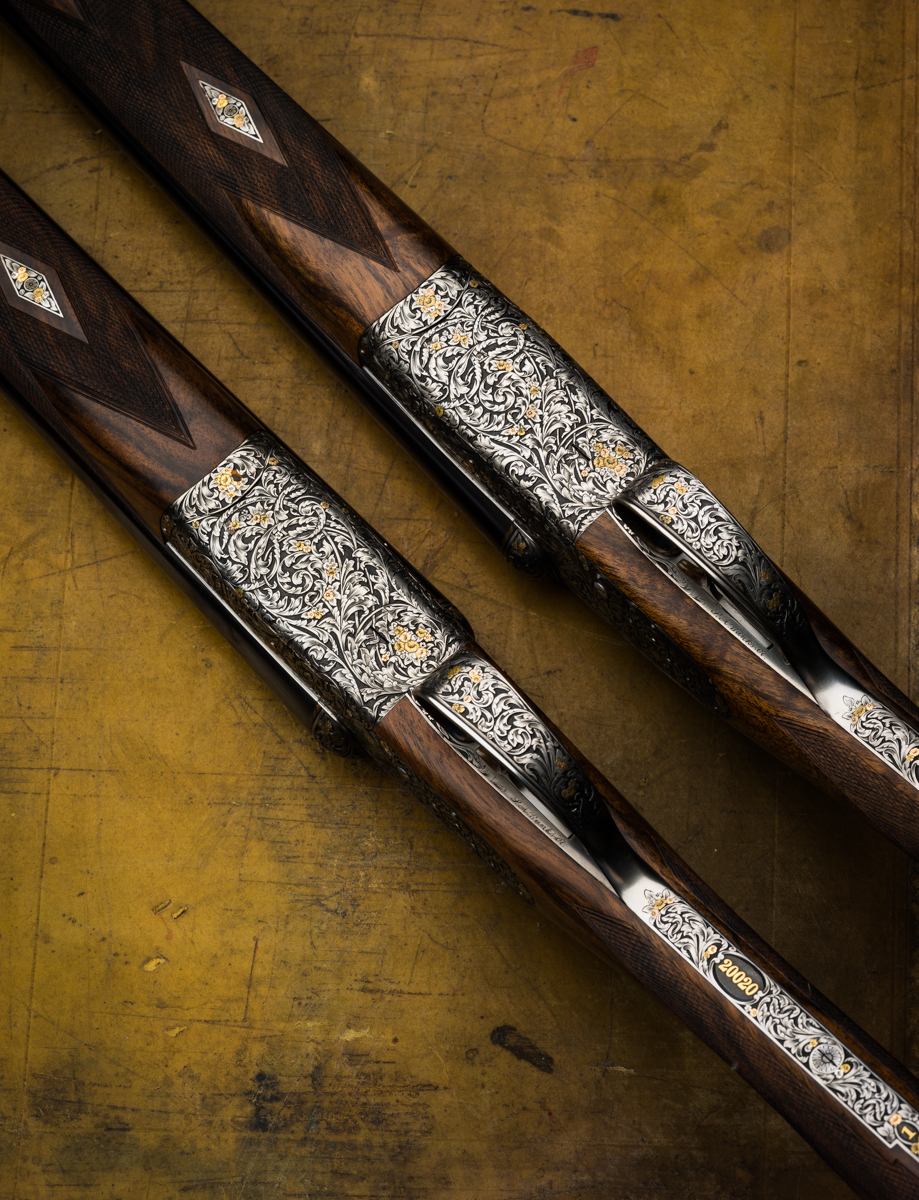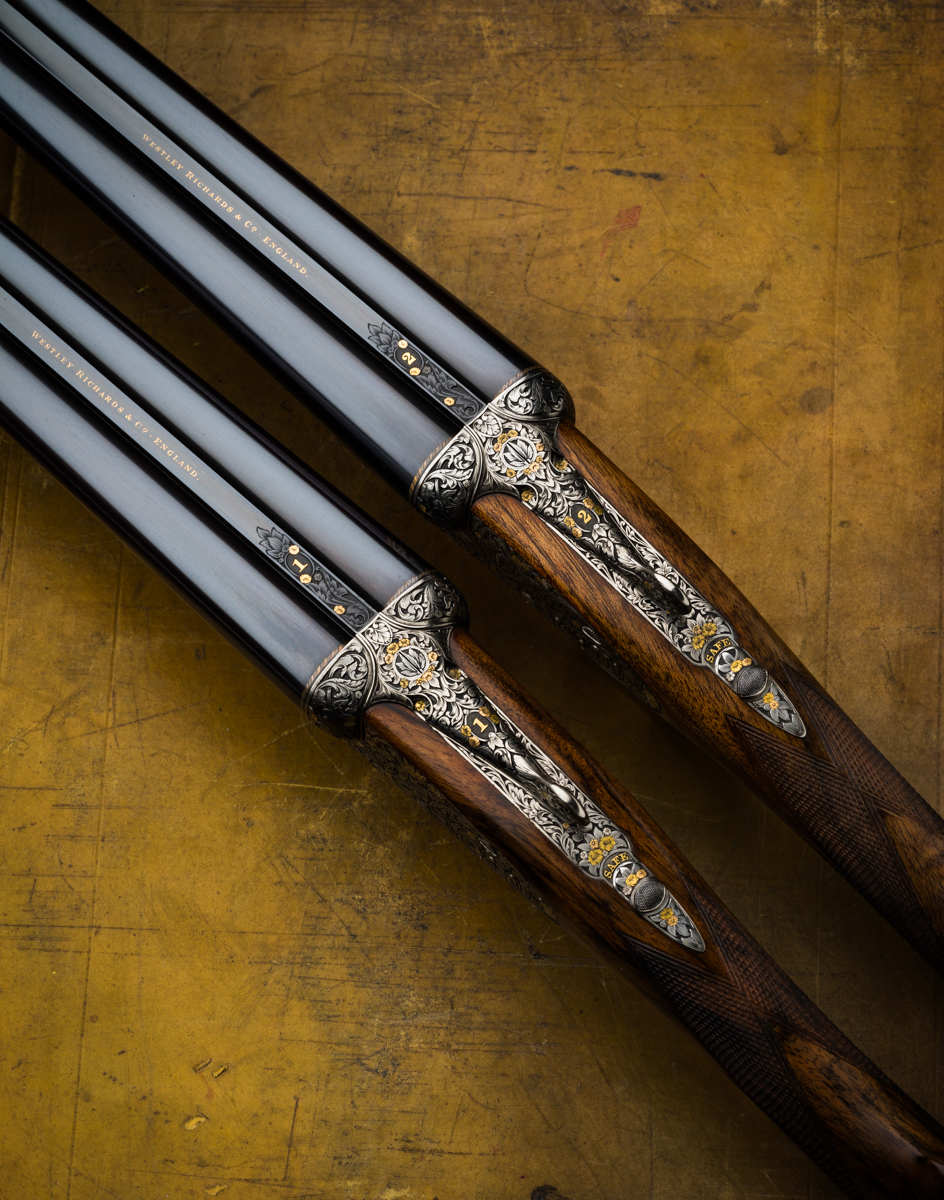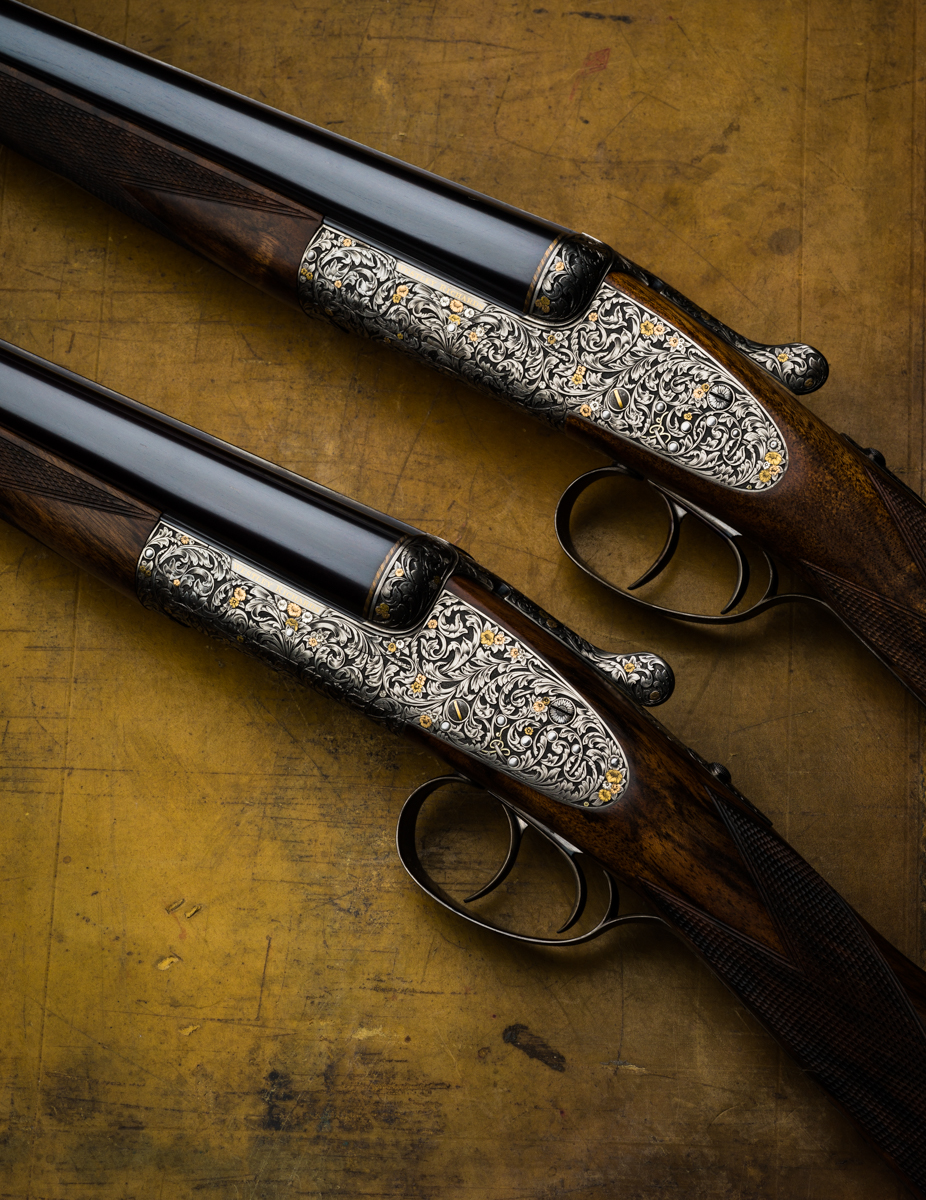 Another great pair of 20 bores this time engraved with an elaborate scroll highlighted with gold roses, gold lettering and gold numbering. These particular guns were brushed or 'coin' finished to highlight the detail in the workmanship.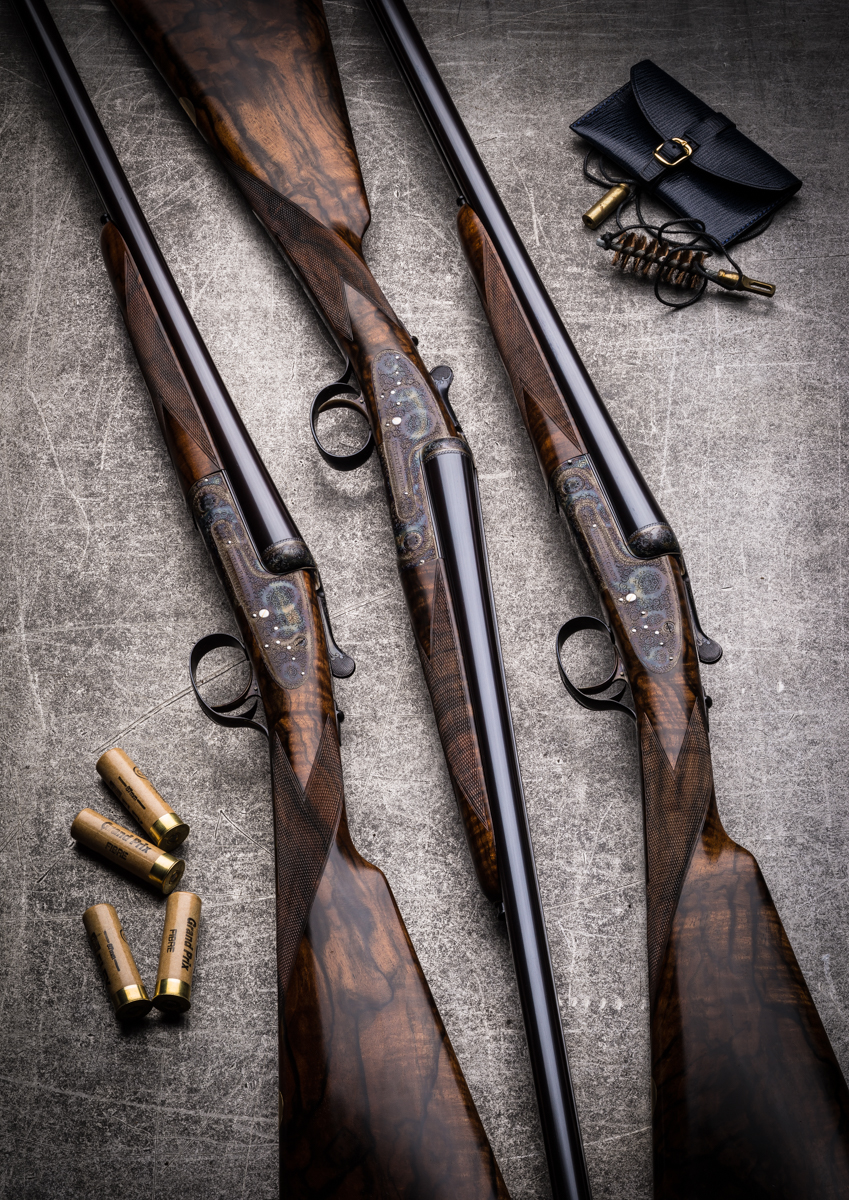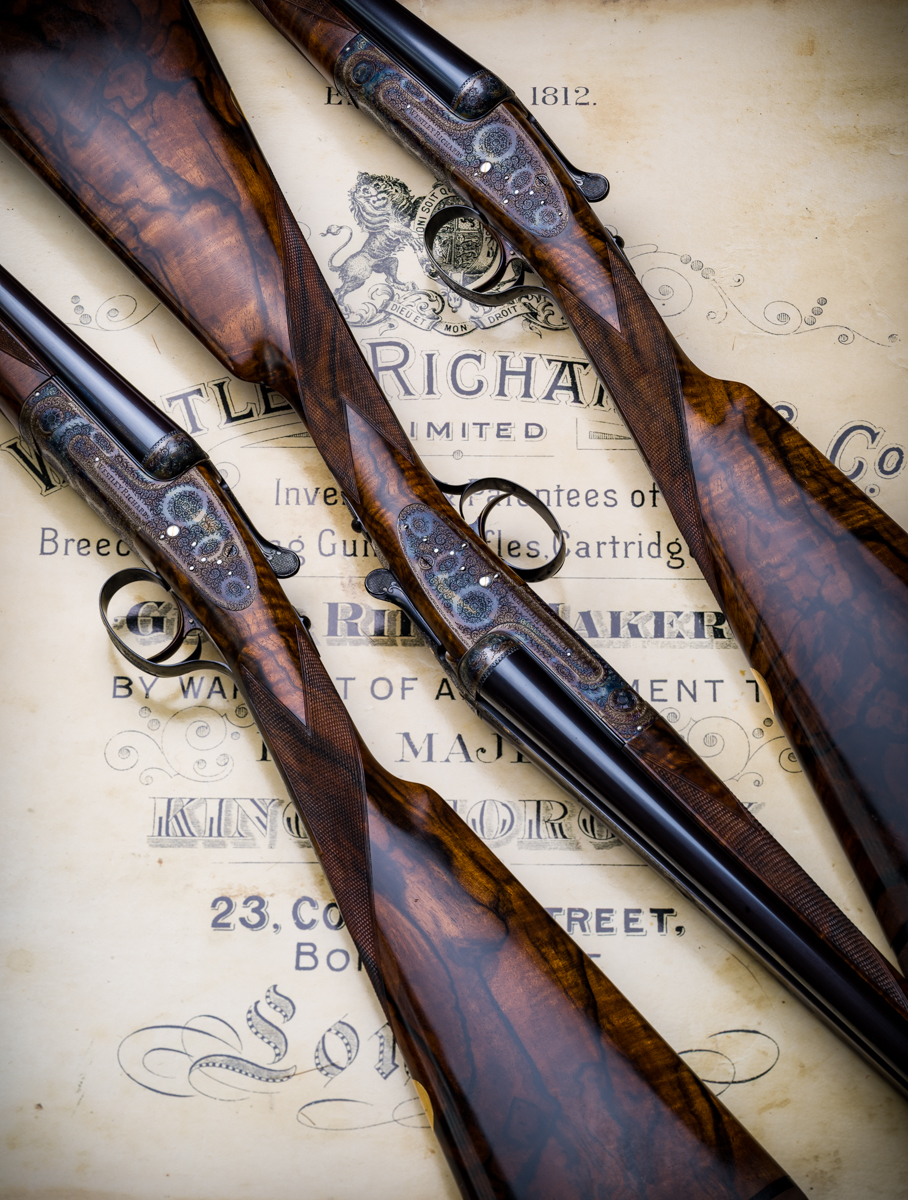 A very traditional trio of rose and scroll engraved 20 bore 'lightweight' sidelock shotguns. Trios of guns have always been the ultimate show of wealth and prestige. We have been lucky to build several over recent years and have some quite magnificent projects underway at the moment.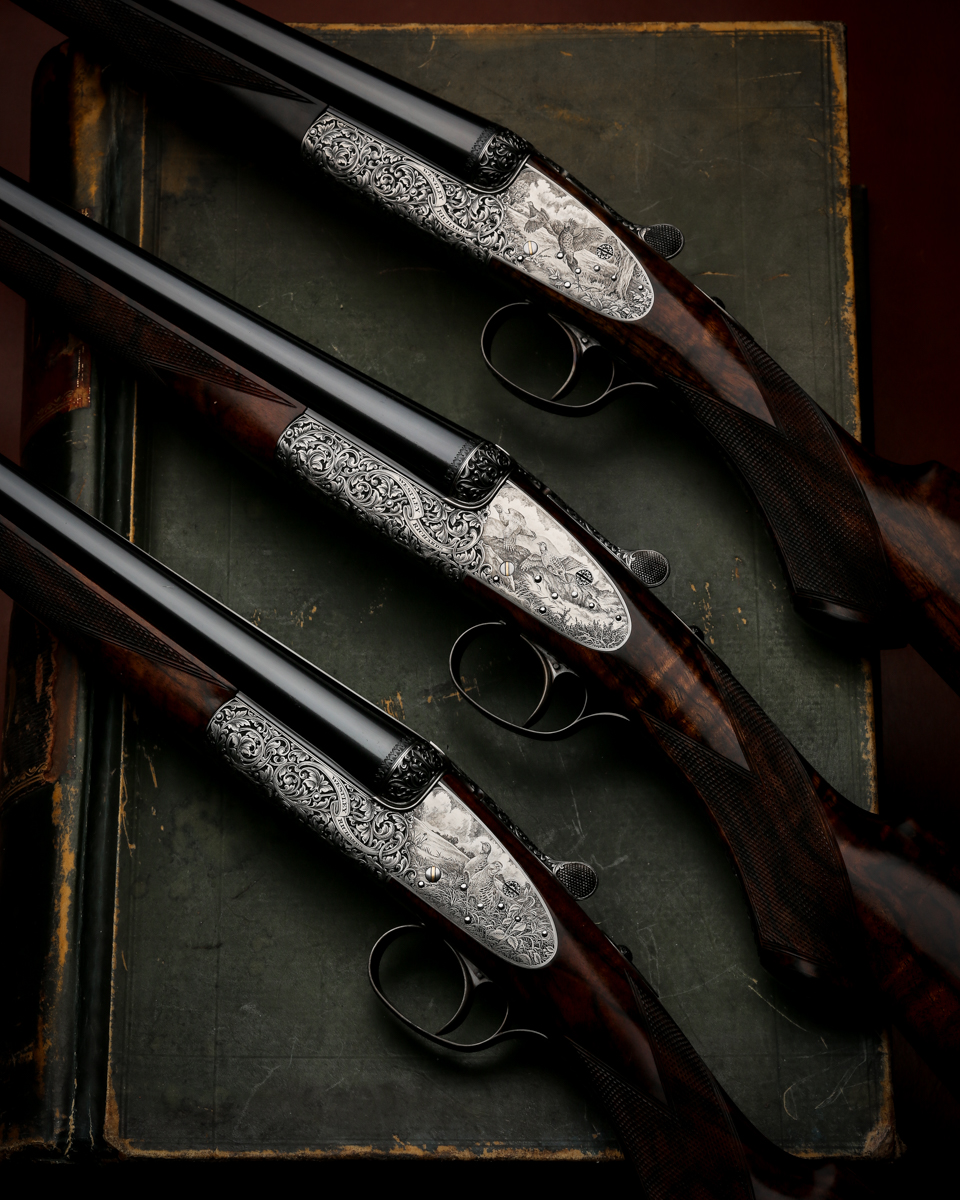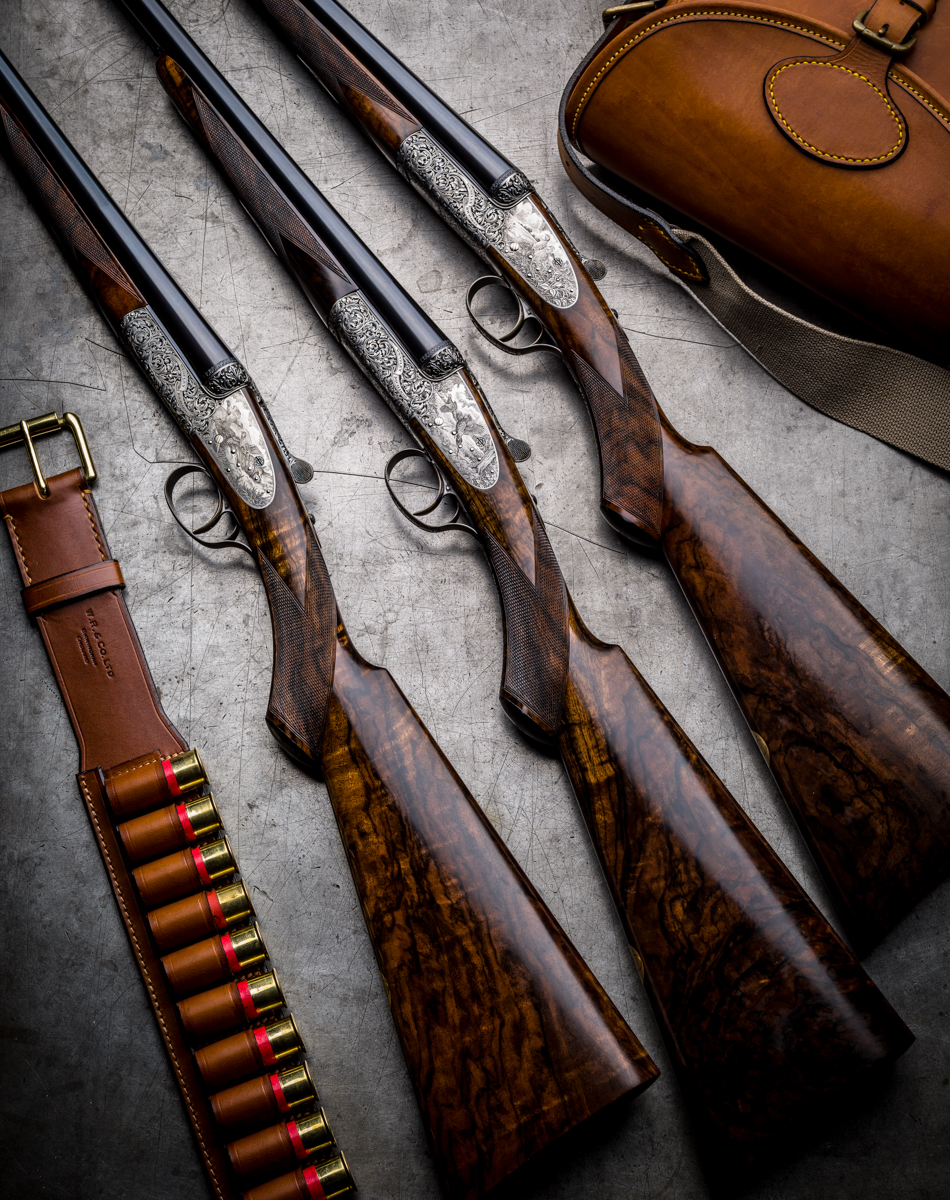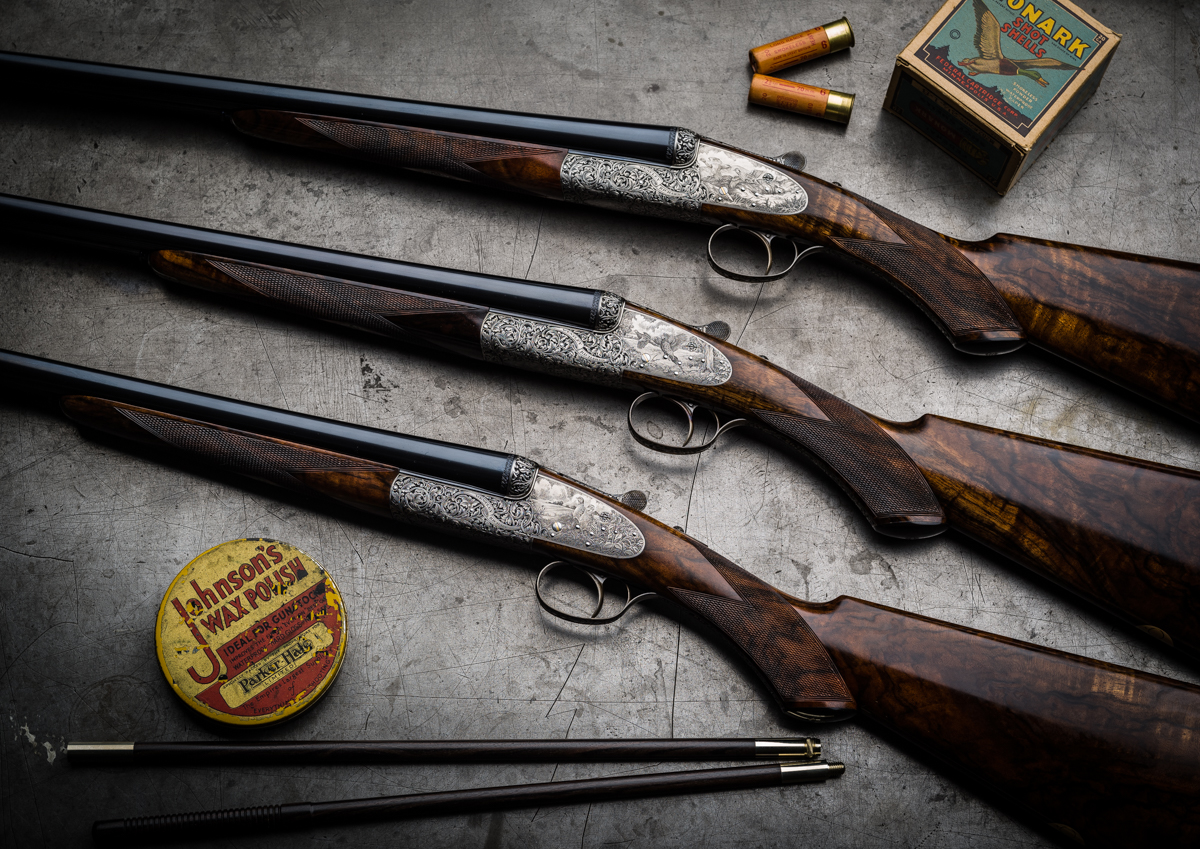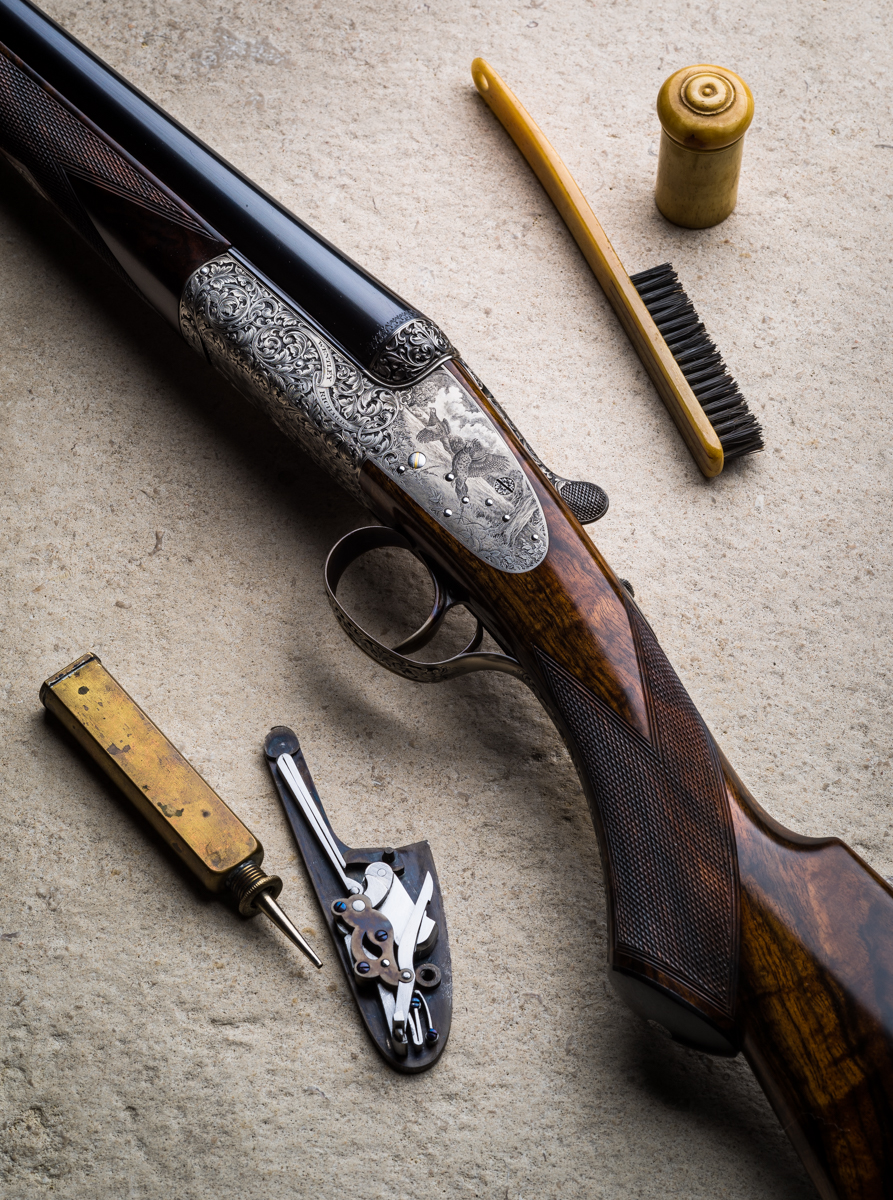 Another stunning trio of elaborate scroll and game scene engraved 20 bores. With engraving executed once more by Florian Gullert, they make for a stunning trio of game guns that would be great fun to use on driven partridge in Spain.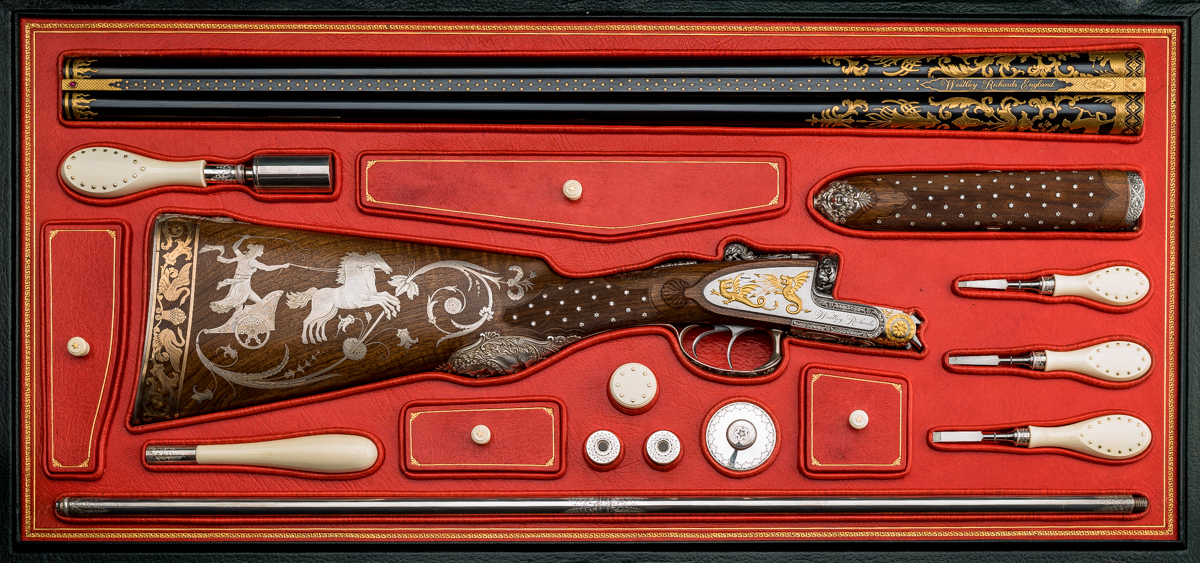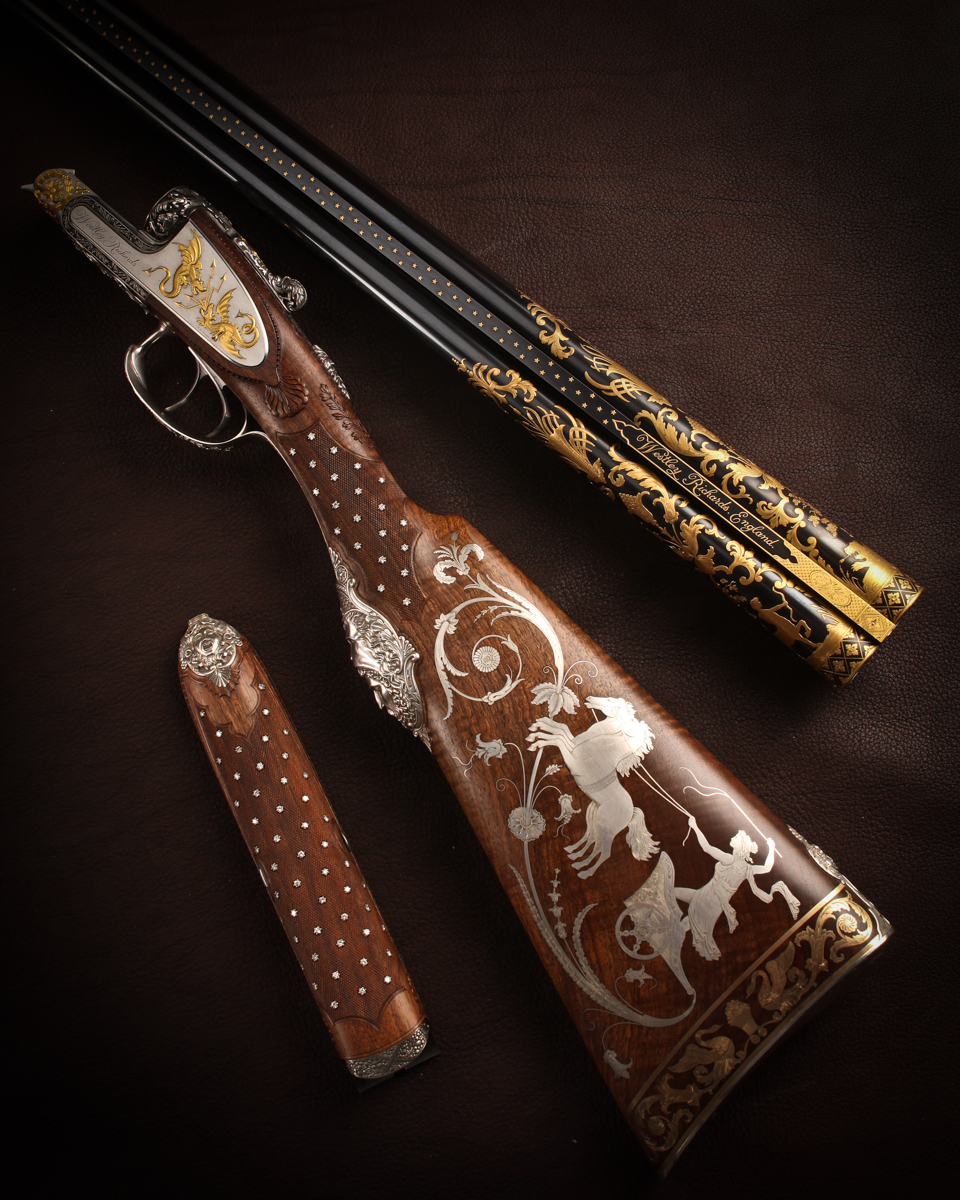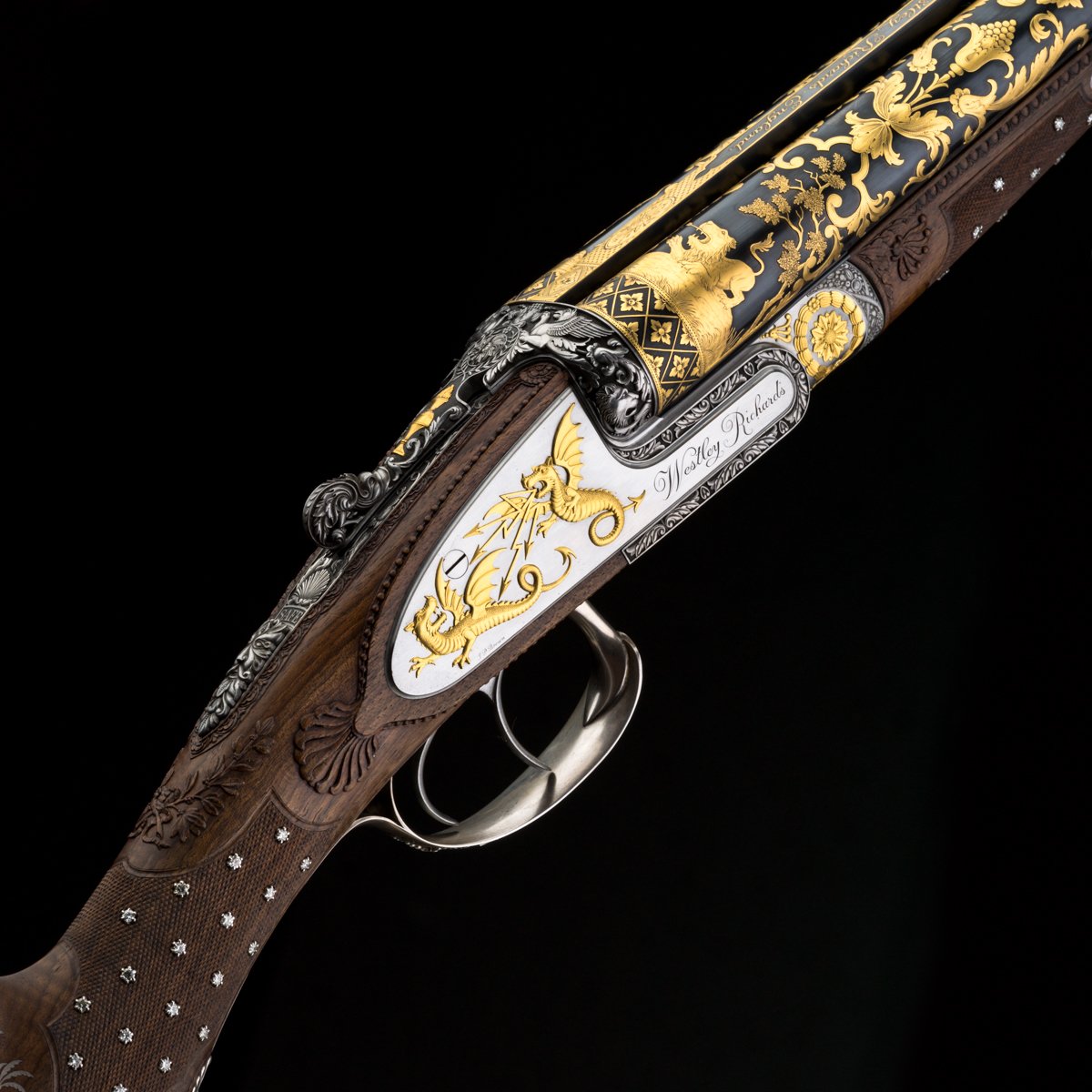 Without doubt one of the finest guns ever built, the Westley Richards 'Boutet' gun. This gun was embellished and engraved by the famous Brown Brothers who spent 1000's of hours turning a fairly conventional gun into a masterpiece. Regardless of whether you like the theme and overly ornate execution of this gun, no-one can question the dedication and skills that went in to finally completing it. It is a credit to the workmen of the time.