For the campaign imagery we were lent the very latest Bentayga V8, newly launched this year, as the ultimate travelling companion to our in-house leather collections. All I can say is the vehicle lived up to its billing "…exceptional innovation and outstanding ride comfort letting you experience every environment in world-class refinement…" - It certainly holds up perfectly to all our country pursuits, as seen on a trip to Wales for Time in the Field with Bettws Hall.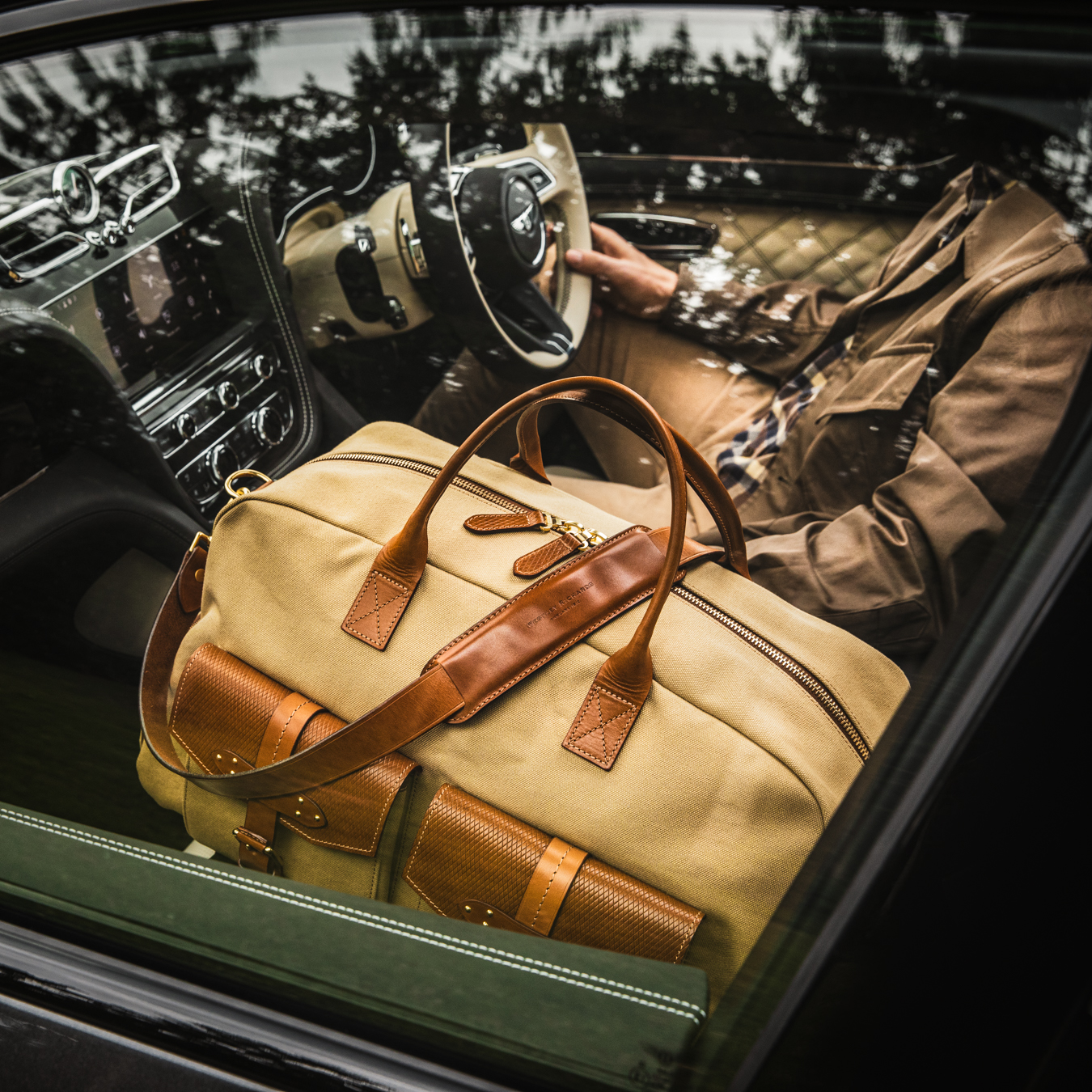 Over the 308 years of combined history both companies continue to share a constant drive for innovation and pride themselves on their unparalleled levels of excellence through design, artistry and craftsmanship, at home in the heart of England. For Westley Richards this is seen not only in our prized bespoke guns and rifles commissioned but also in each product, made by hand, leaving the leather and apparel departments.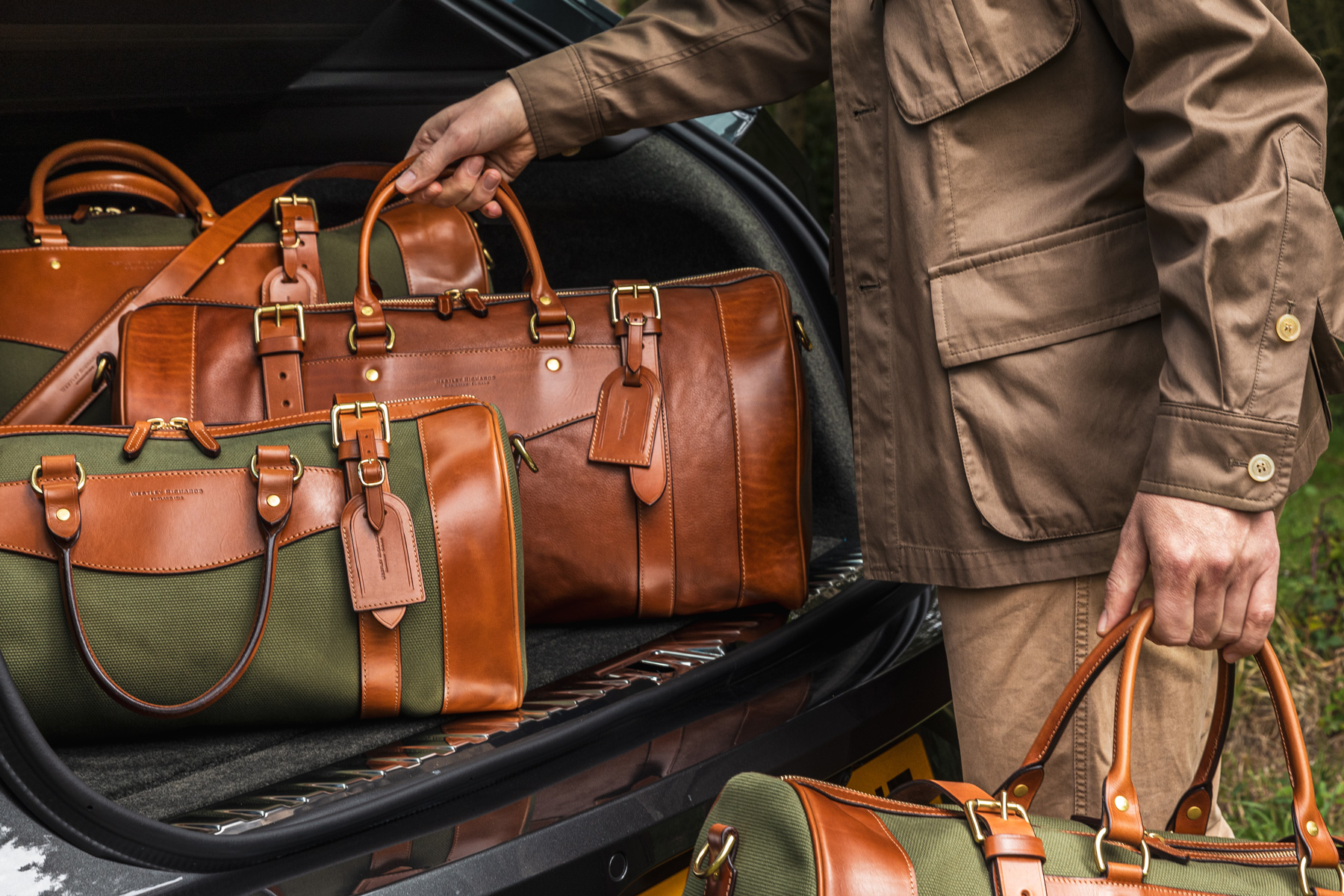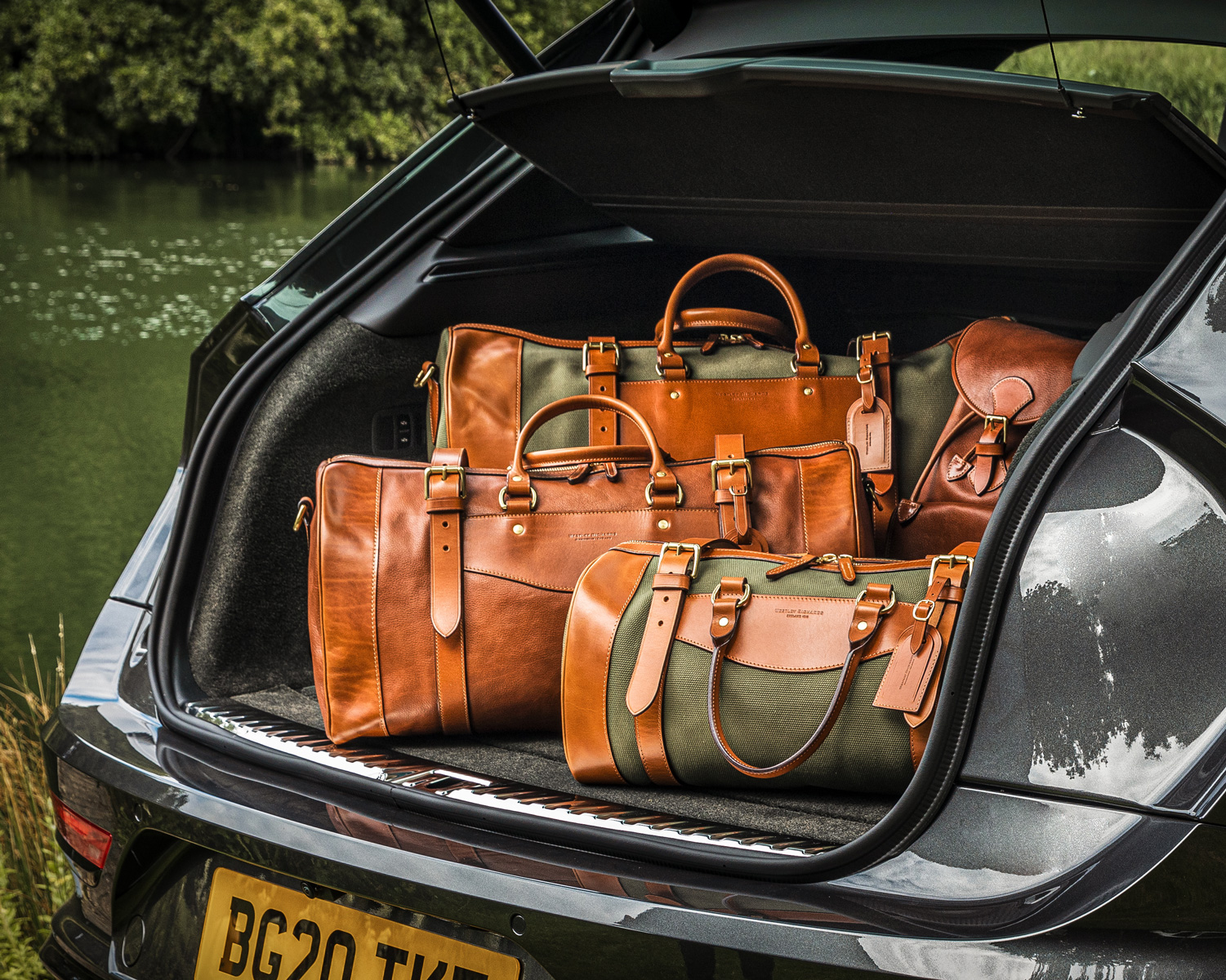 As most of us have been holidaying near home this year, we took the opportunity to highlight our vision of sartorial style in the fine English Countryside, always at its best in the summer months leading into autumn. Though travel abroad has its constant allure I think we've all been rediscovering old favourites and uncovering hidden gems to enjoy within our home countries.
On the edge of the Cotswolds, this private estate and its manicured lake had been selected as the ideal location to showcase each member of the current Westley Richards travel collections. From our heritage Sutherland safari bags crafted for celebrated huntsmen to the Bournbrook town & country bags designed for refined fieldsports enthusiasts.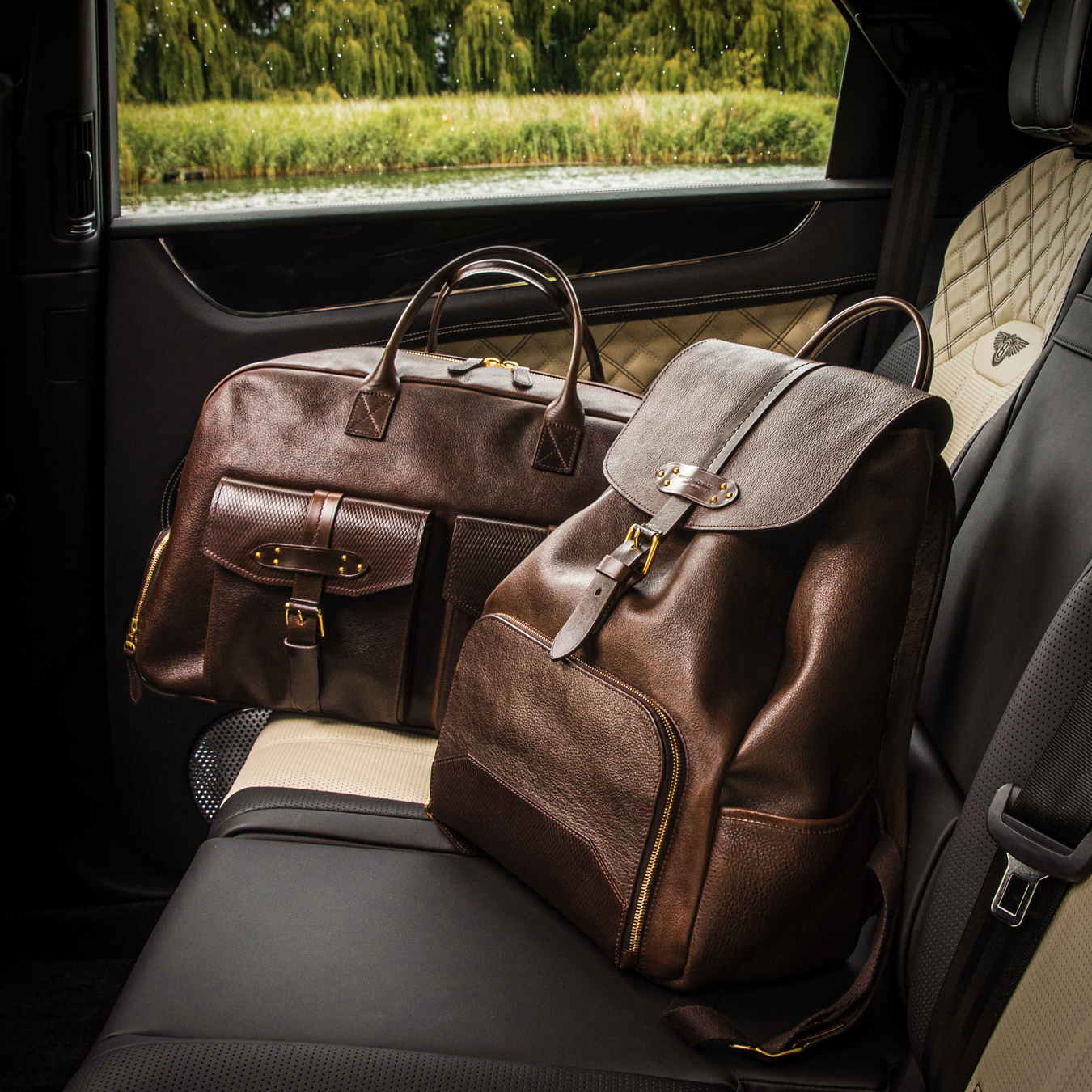 These images have been turned into a recent advert, celebrating our core spirit of exploration, adventure, quality and heritage along with our guiding passion for the outdoors.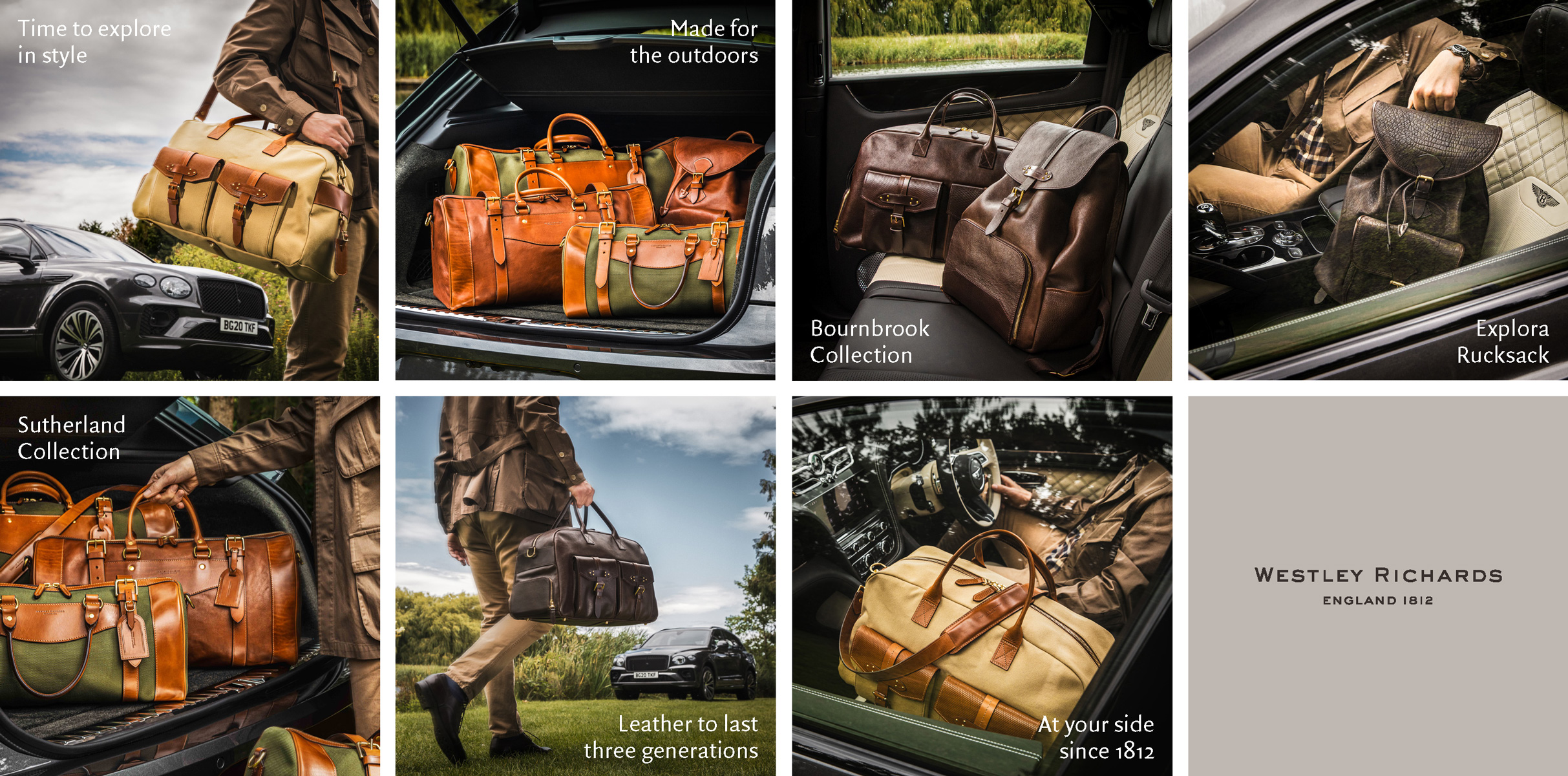 As keen readers will know our leather goods use skins that not only last for 3 generations in all terrains but also improve during that time with the steady development of an attractive and characterful patina.
To view the full range head to the Westley Richards Store and for any detailed questions please don't hesitate to call our retail team on +44 (0)121 333 1900.
Special thanks to Bentley Birmingham for kindly providing the vehicle. To discover more head to Sytner.