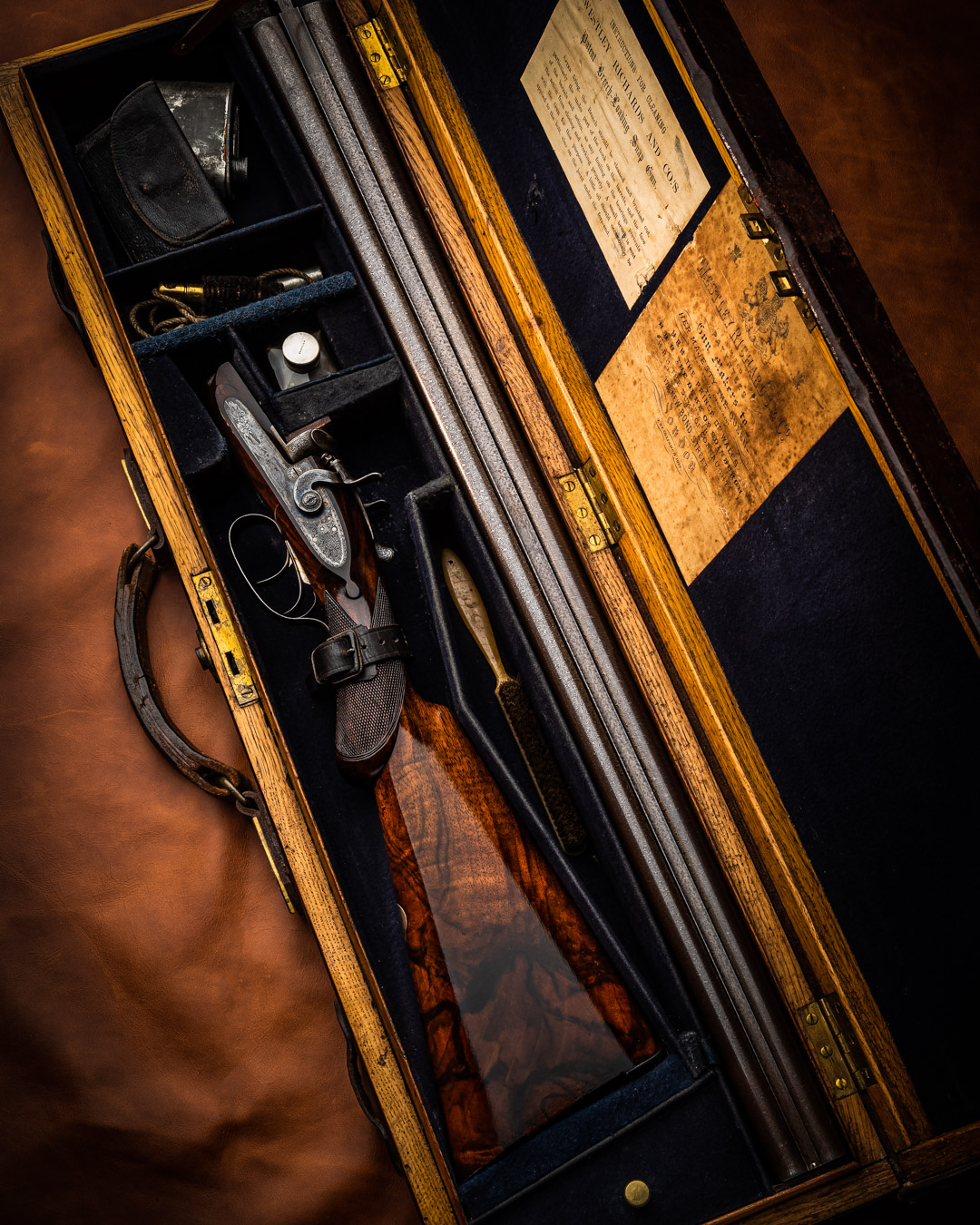 Last week at the factory a simple stunning and elegant 12 bore black powder proof centre-fire hammer gun came in. Not just any hammer gun, but the one used in our 200 year history 'In Pursuit of the Best Gun'. This gun has remained tucked away in a private collection for many years and we have always coveted it. This gun is about as good as it can get from Westley Richards, especially when you consider that it was built as late as 1885, 10 years after the invention of our famous Anson & Deeley hammerless gun!
This particular hammer gun ouzes quality.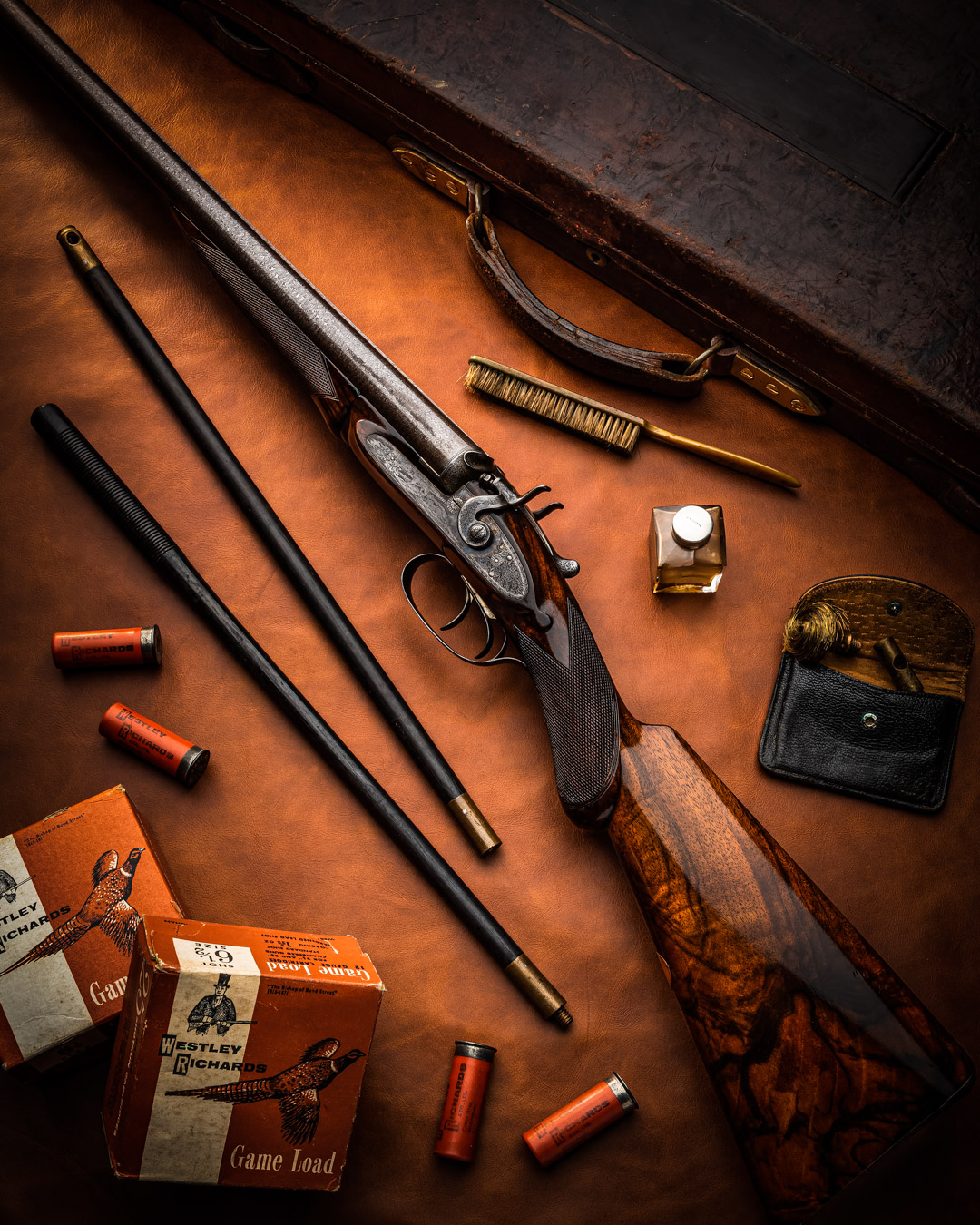 The lines of this gun are simply stunning. The rounded semi-pistol grip is very elegant and does away with the myth that you only have a pistol grip with a single trigger. The 30" fine damascus barrels, deluxe stock and wonderful scroll and game scene engraving reminds you that the old fellas 135 years ago knew a thing or two about building best guns.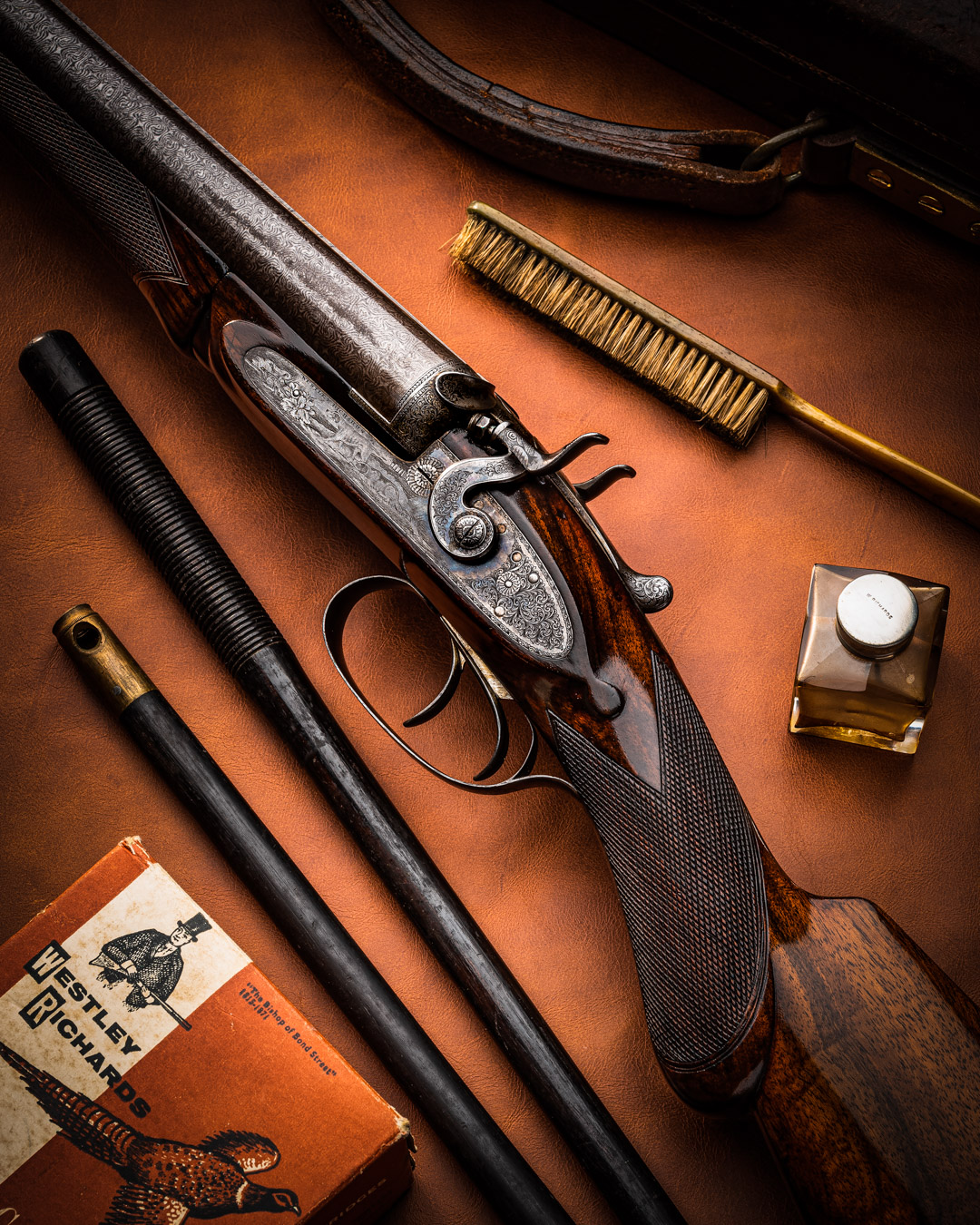 The game scene engraving is an unusual feature on this Westley Richards hammer gun. Most Westley Richards hammer guns were built as working guns and so were engraved with a simple border and the occasional scroll. This gun is fully engraved with fine scroll and scenes of dogs hunting game birds.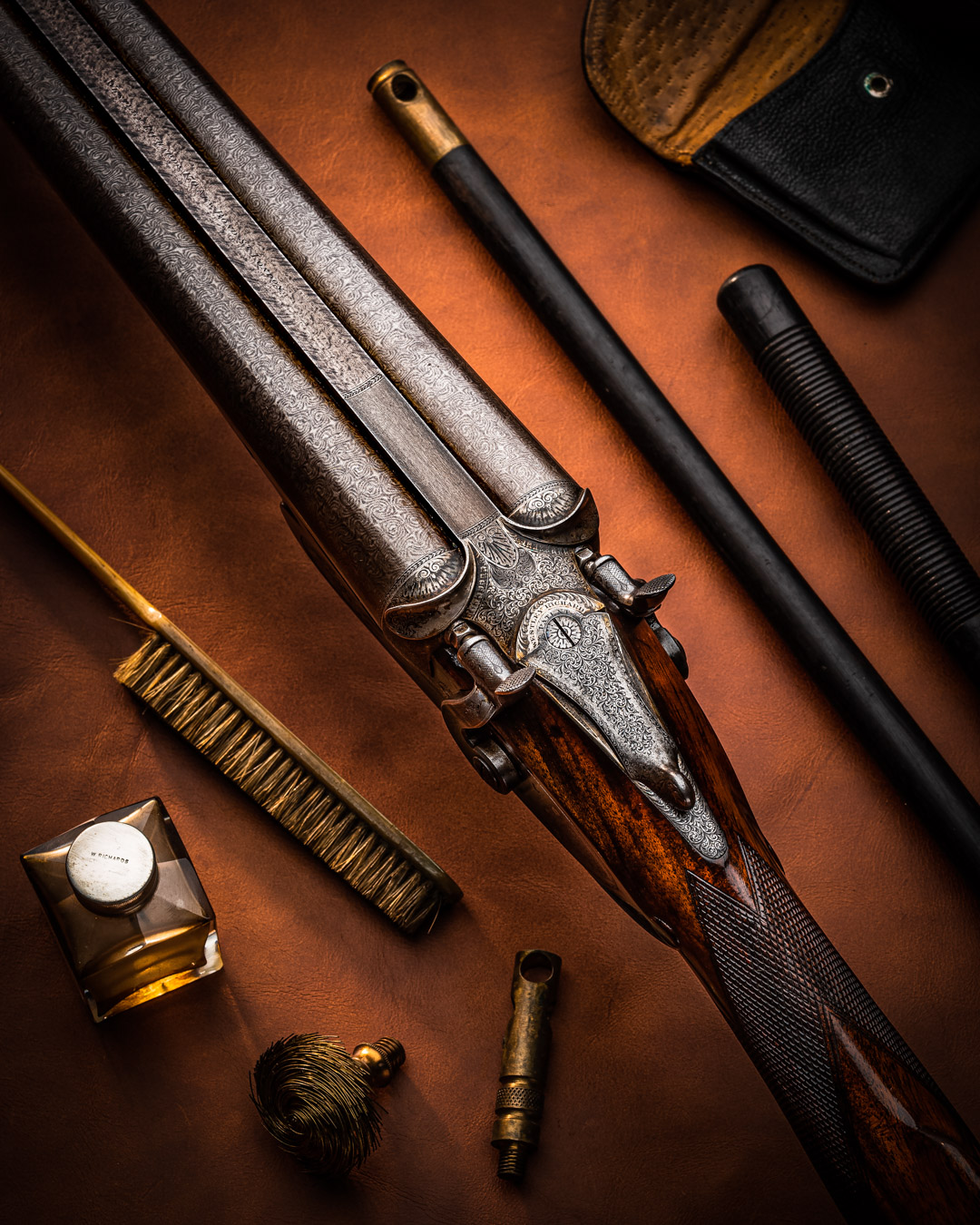 The execution of the detonating on this gun clearly harks back to the era of the muzzle loading shotgun.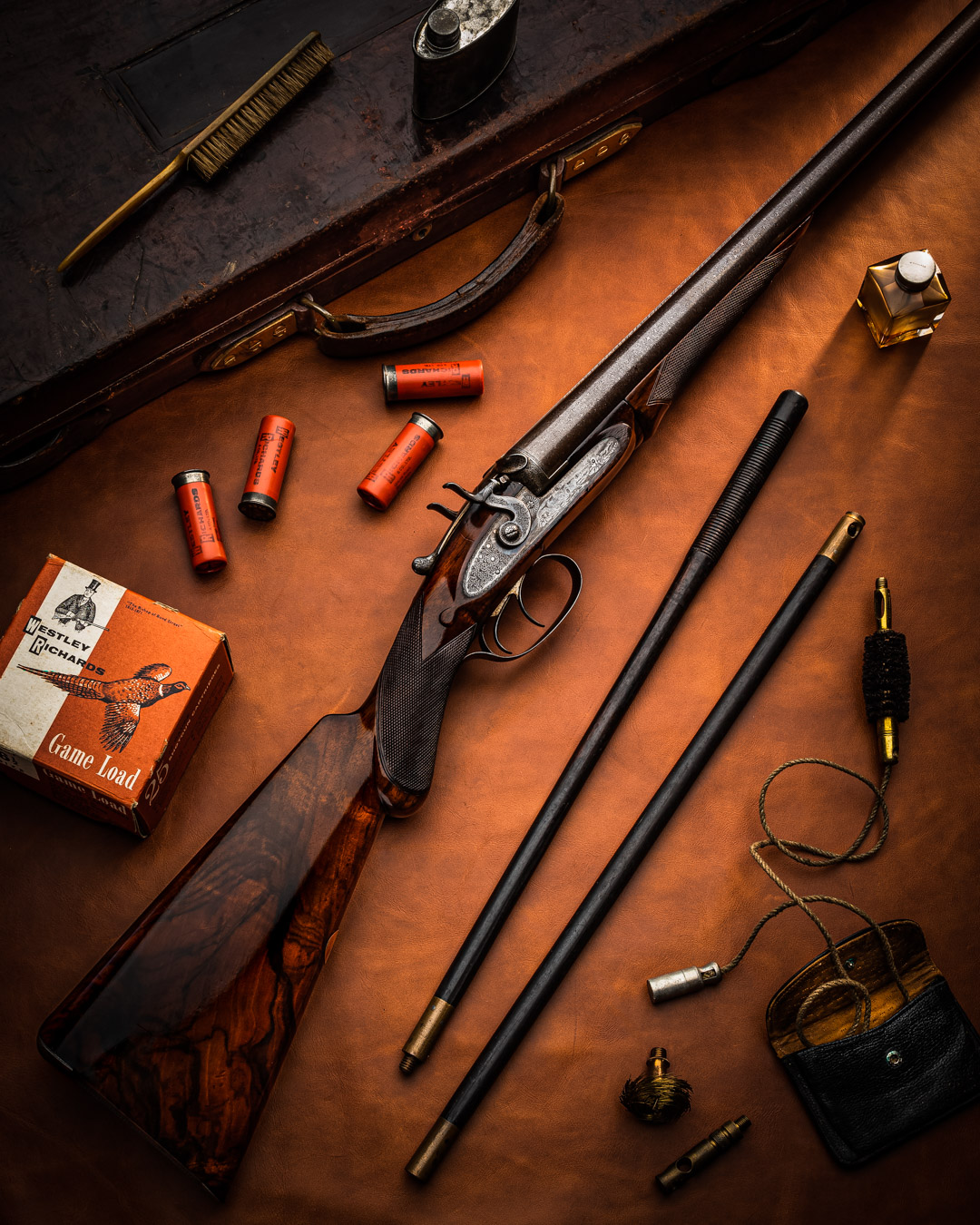 The elegant lines of the rounded pistol grip add greatly to the overall appearance of this stunning hammer gun.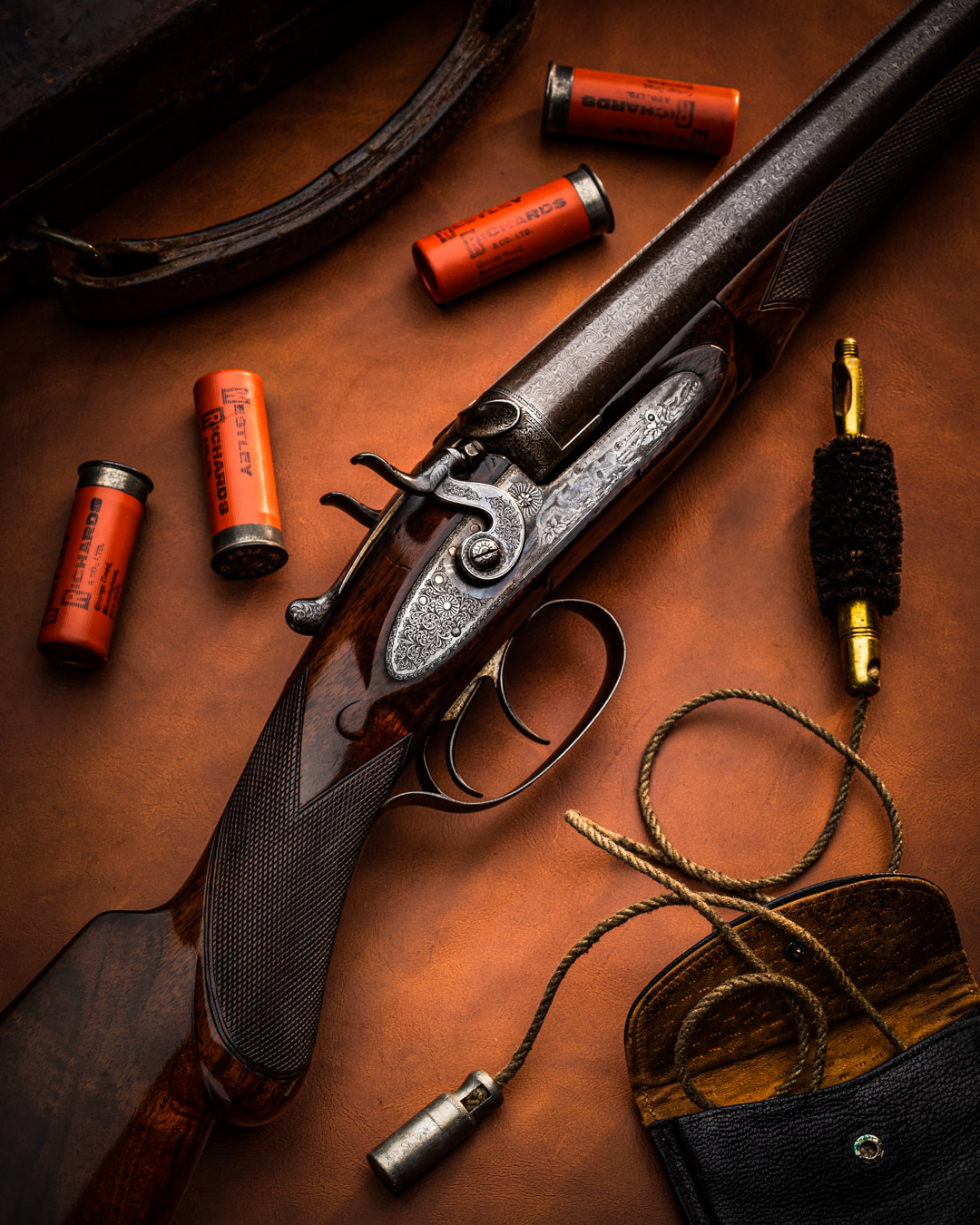 The gun still retains plenty of original finish and has the most lovely of scroll and game scene engraving.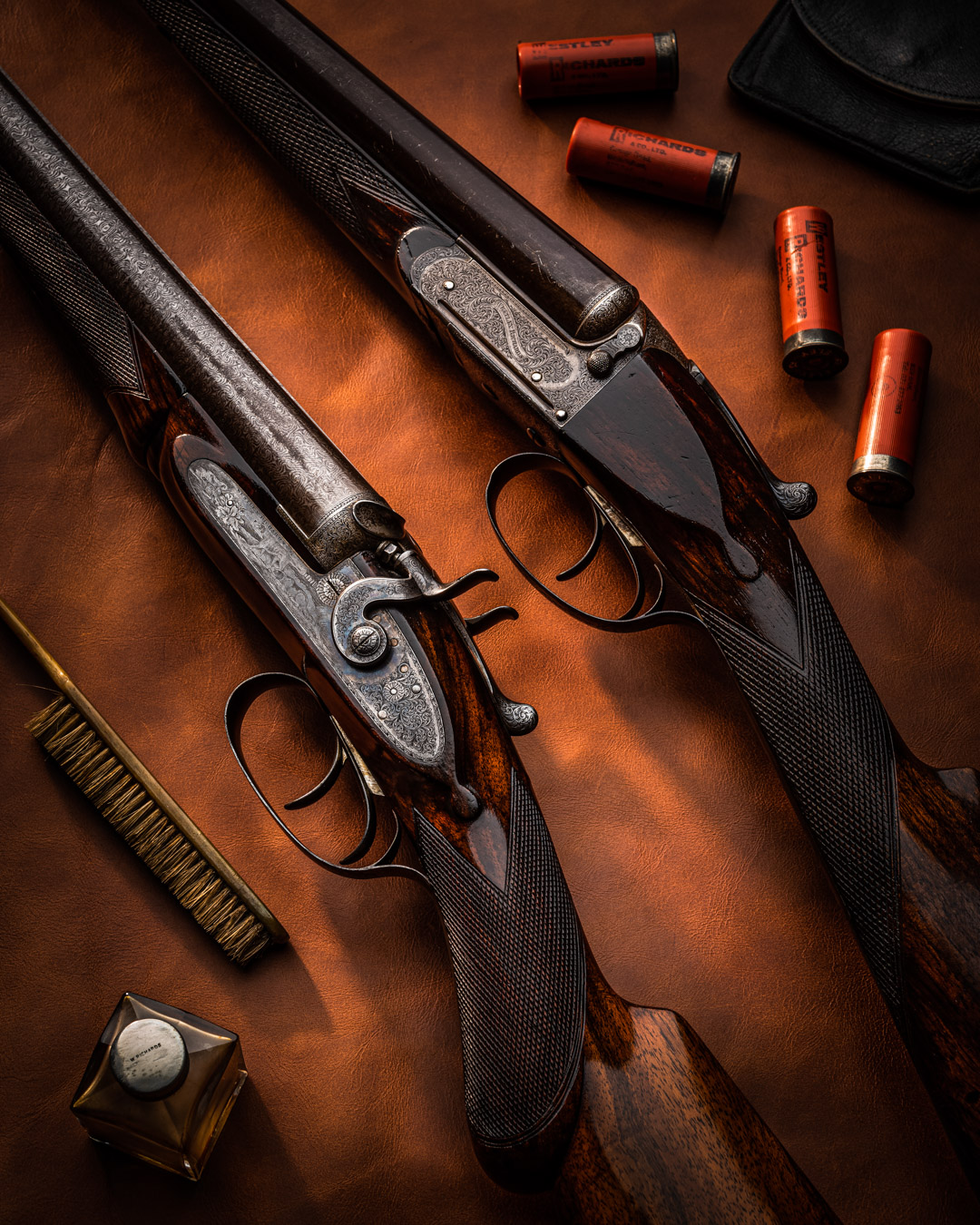 An interesting anomaly. The hammerless gun design at the top of this shot revolutionised modern sporting gun design. This particular gun was completed in 1875 the year the hammerless gun was launched into the market. The hammer gun at bottom was completed 10 years later! In pre 1900 catalogue archive, a best hammerless gun cost £50.0.0, whereas a best hammer gun cost £42.0.0. By the turn of the new century the hammerless gun and its improved sister the hand detachable lock (droplock) would become pivotal to Westley Richards and the future of the company.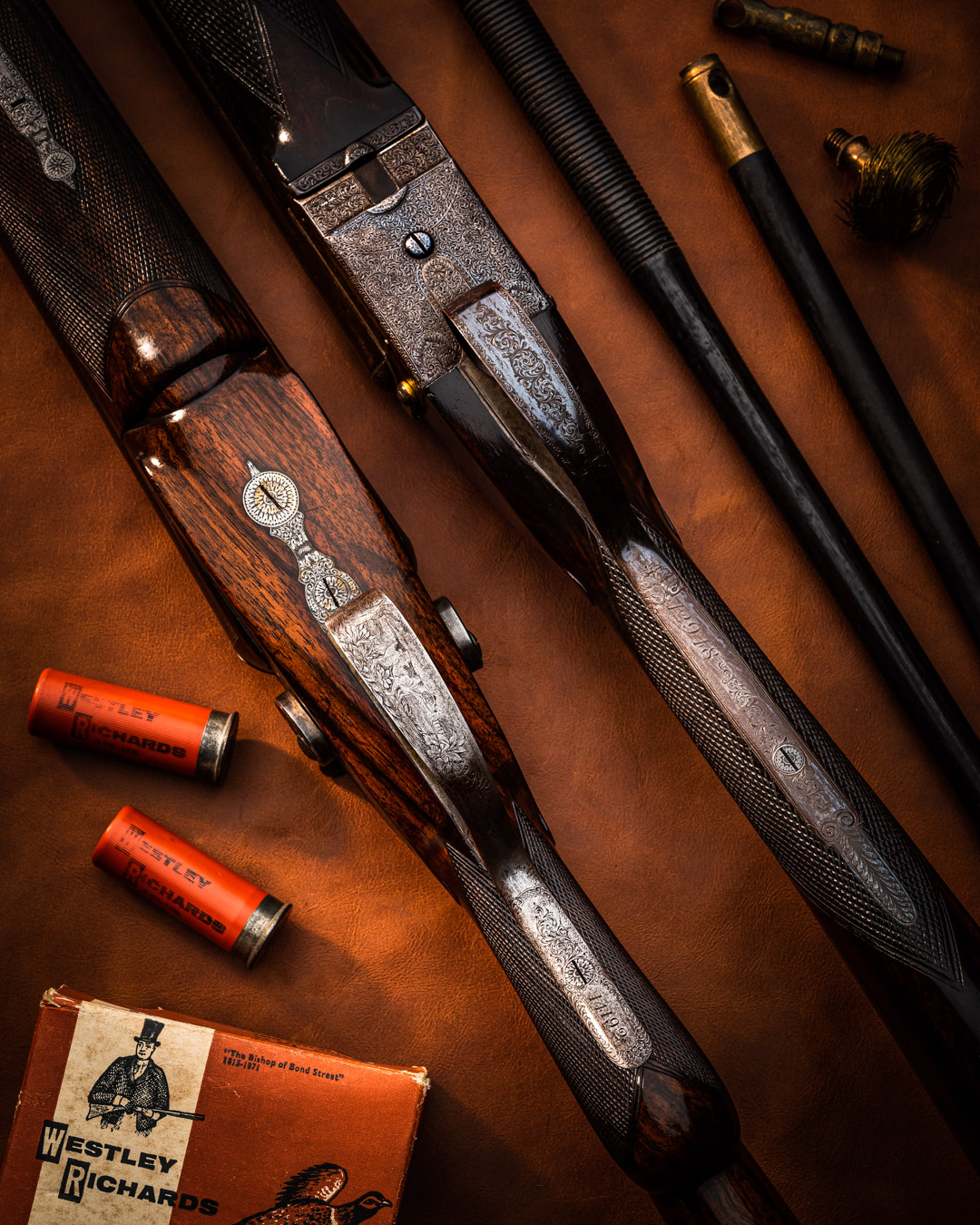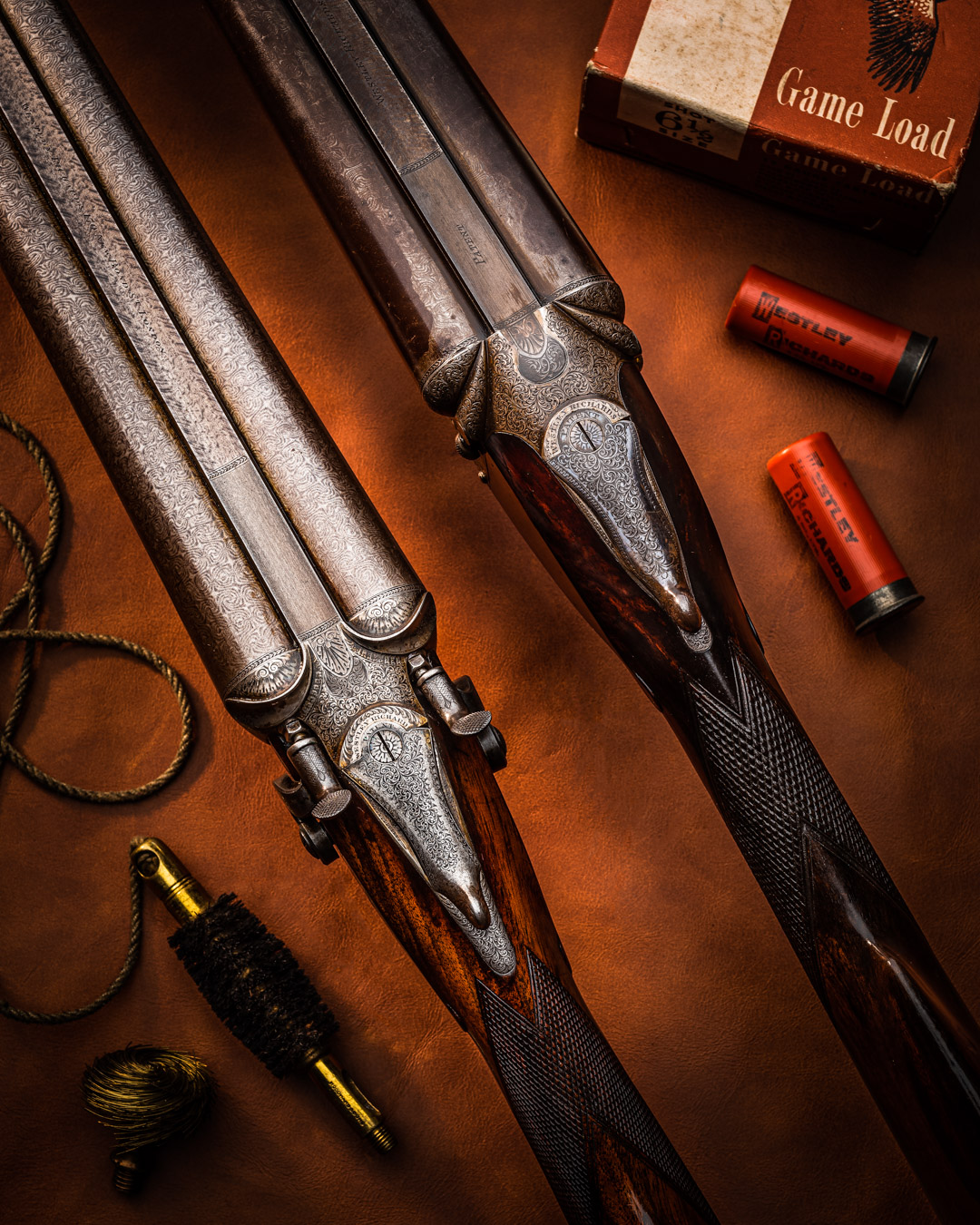 Westley Richards patent model 'C' dolls head extension and unique pivoting lever work is evident on both types of gun.