At Westley Richards, we traditionally listed the 'Modele de Grand Luxe' as a higher level of finish in which 'the artist is able to give the fullest play to his gifts, with results which appeal to the most cultivated taste', according to our 1931 catalogue.
At one establishment, a gunmakers' 'best' work may not equal the best work of another. Times, change, tastes change, materials change and processes change. At Westley Richards we still strive to push the boundaries of what we consider 'best' work. The Finishing Shop is where it all comes together.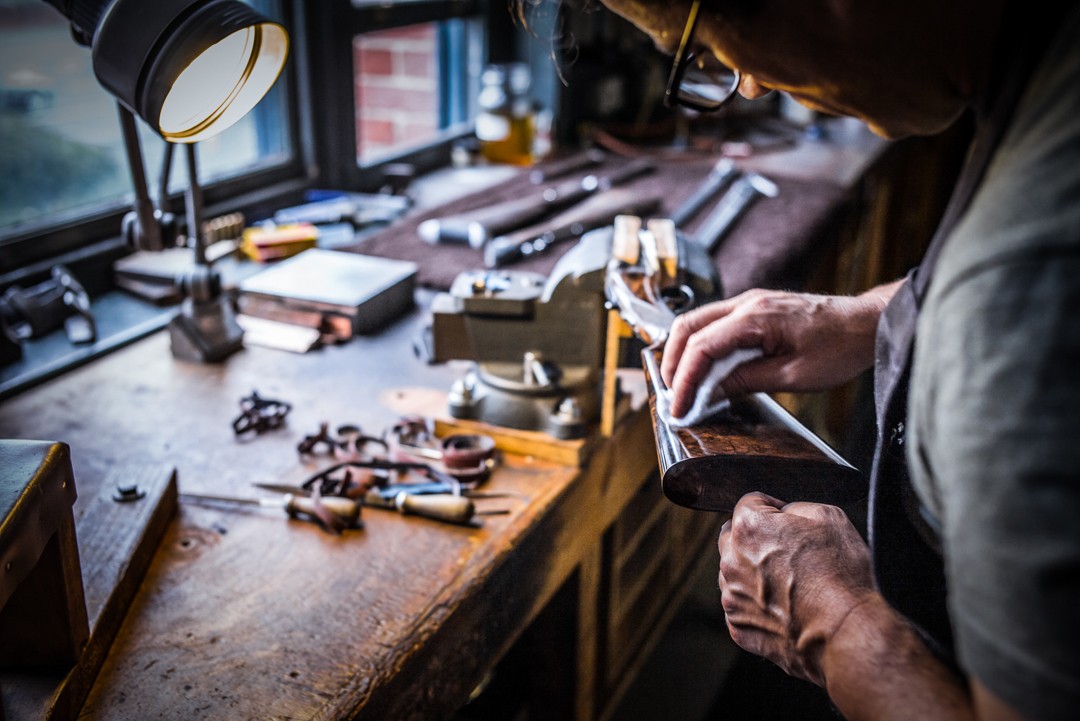 The finish applied to every facet of our new guns and rifles is ever better. Nowhere is this more evident than in the places that will rarely be seen, or on parts that are usually considered purely functional and unworthy of special attention.
The finishing shop at Westley Richards has a peculiar in-house term; 'super clean'. When a gun comes in, they apply 'super-clean' to every part; internal and external. All tool marks, scratches, imperfections or blemishes are polished to a mirror finish. Springs are burnished, lock plates jeweled by hand, edges smoothed, surfaces sharpened.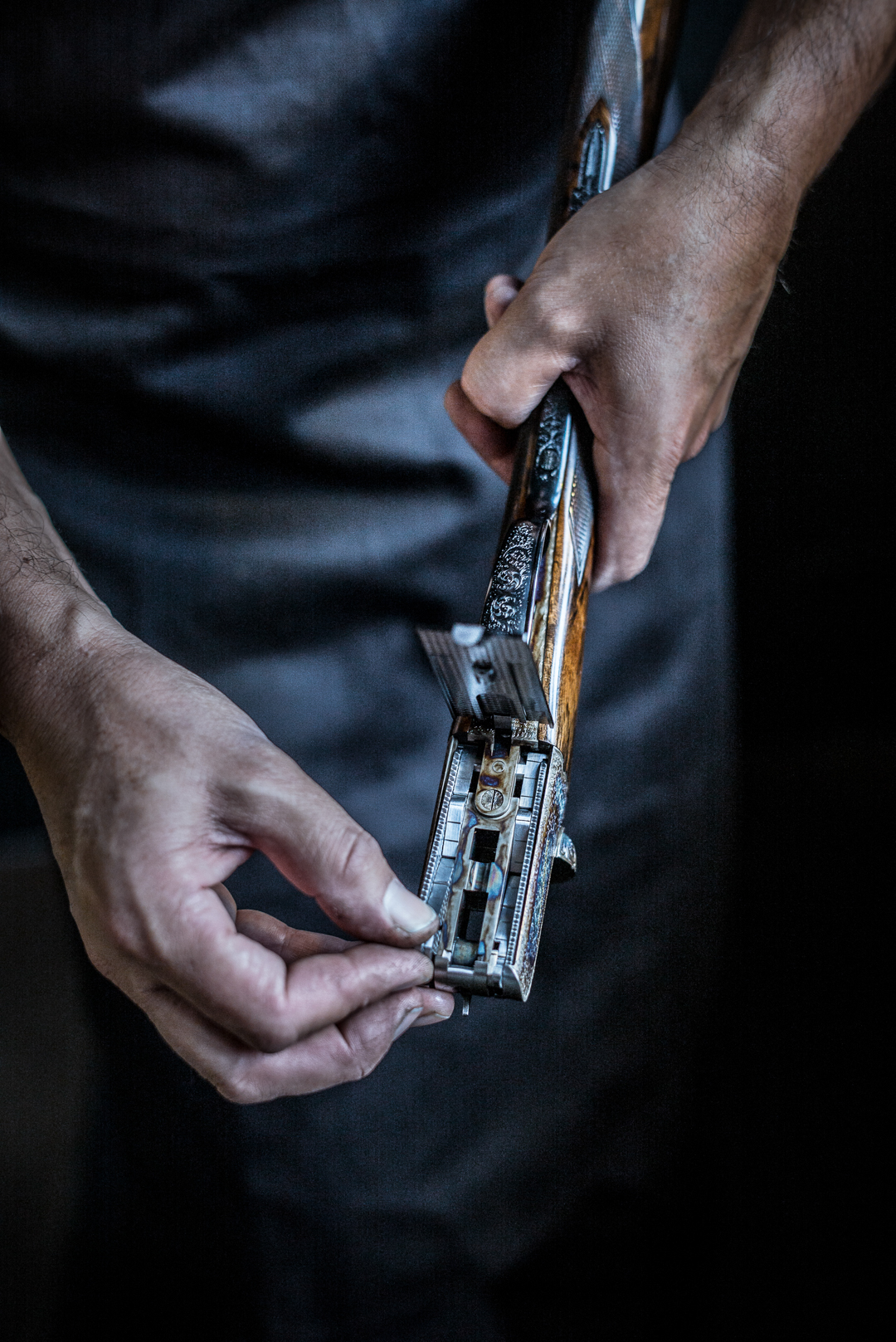 Great care goes into the finish applied to certain parts. While we jewel the limbs of the hand-detachable locks, limbs inside the ejector box are mirror polished for preference. The bolt which slides into the doll's-head rib extention is jeweled rather than hot blued (as it once was), as it is a friction-fit and the blue wears off over time.
Even the tiniest of pin and screw heads is engraved (usually with a flower); including internal ones.
On our bolt rifles, the spring is engraved with a distinctive and rather stylish flower motif. This is another part that was traditionally blued, but that blue always wore off, causing the rifle to look old and worn before its time. The new style not only looks classier, it wears much harder.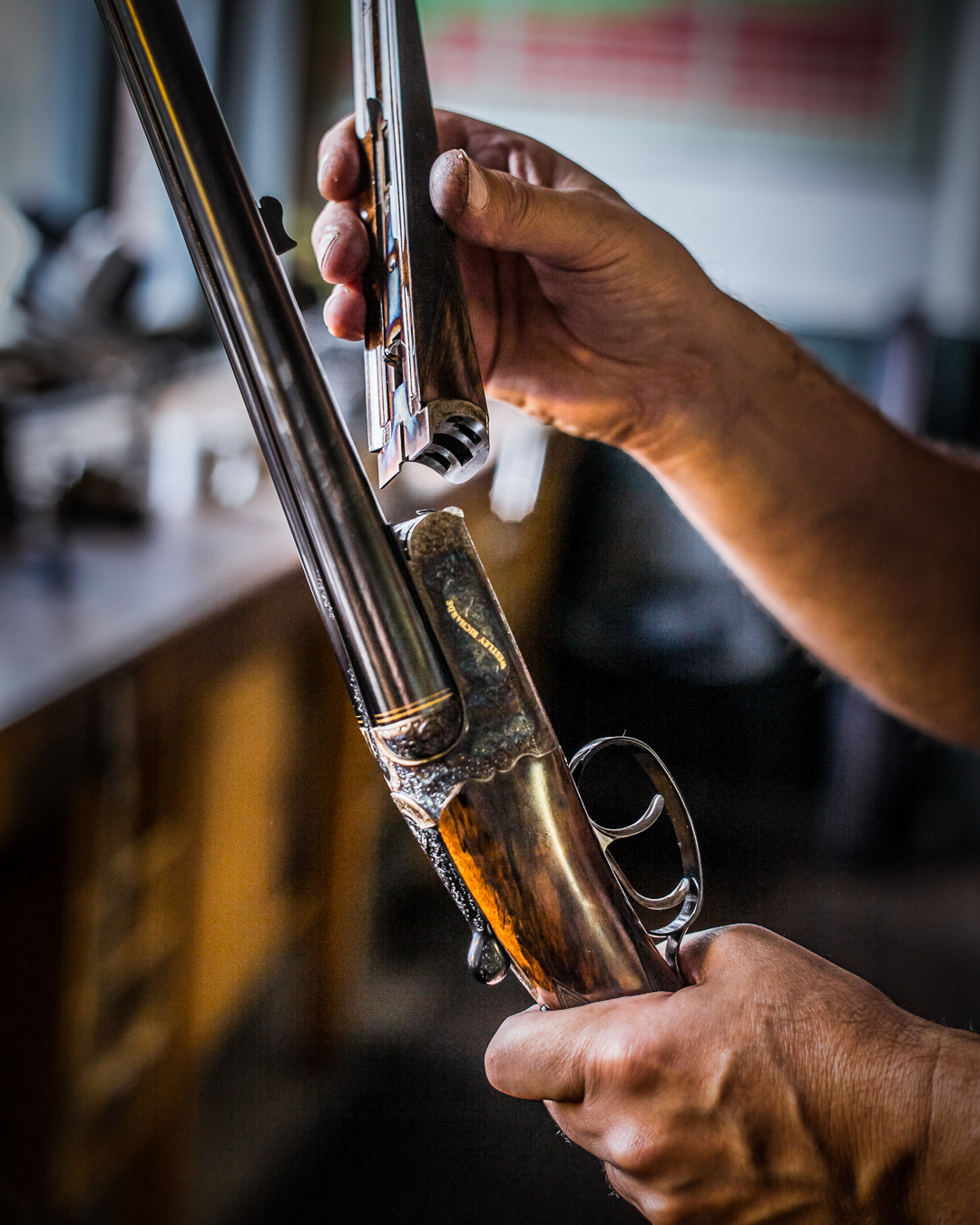 Explaining the rationale, foreman Stuart Richards said; "We are constantly looking to see if there is any element of our guns and rifles that the boss, or another gun-maker, could look at and say it could be done better, then we try to make sure the answer is no".
Over time they have striven to eliminate every part of every gun or rifle from being open to criticism regarding level of finish, inside or out, by anybody, for any reason.
Managing Director, Anthony Alborough-Tregear, compares the internal working mechanisms of his guns to a Swiss watch. He expects every part to be made as exactly and finished as carefully as it is possible to make and finish. There is no room for compromise and 'good enough' does not exist as a concept. It has to be perfect, elegant and optimized for function.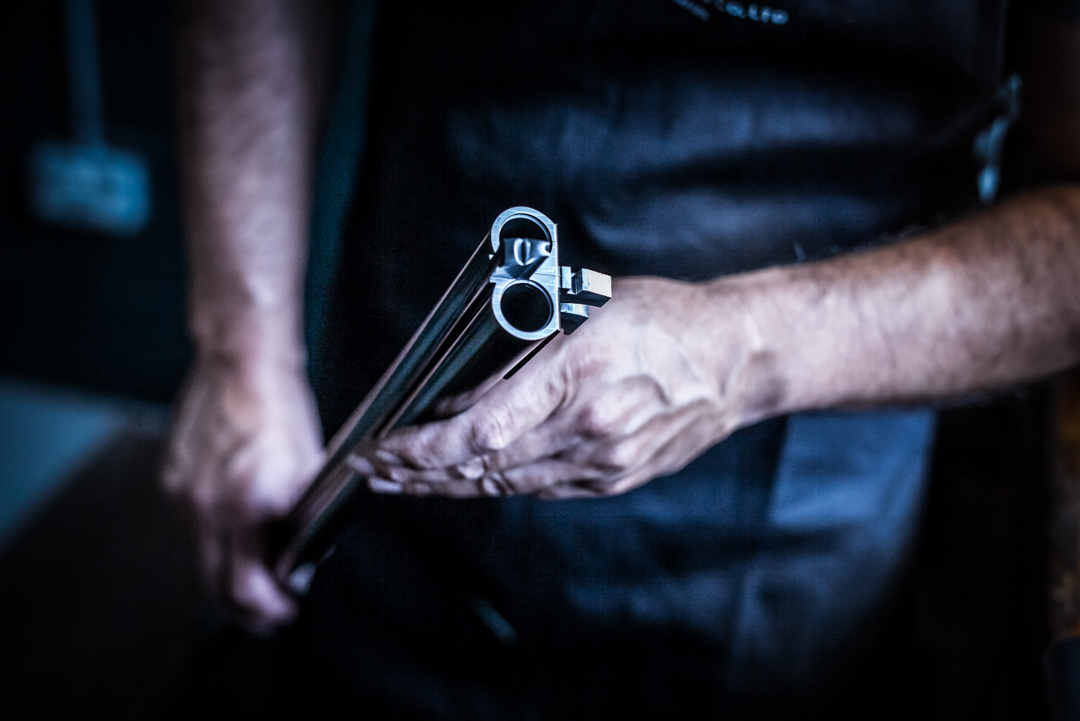 What promise does the future hold for further developing these finishing processes? The strides made in the precision and quality of laser engraving techniques are providing options for decorating hardened parts that a traditional engraving tool cannot handle. This is already improving the appearance and wear-resisting characteristics of some working parts. It can only get better.
It is not in the nature of a Westley Richards gun maker to settle on the current limitations of what can be achieved with regard to finishing. They are constantly seeking ever-greater levels of sophistication and nuance to make their work stand over and above that of their fellow gun-makers.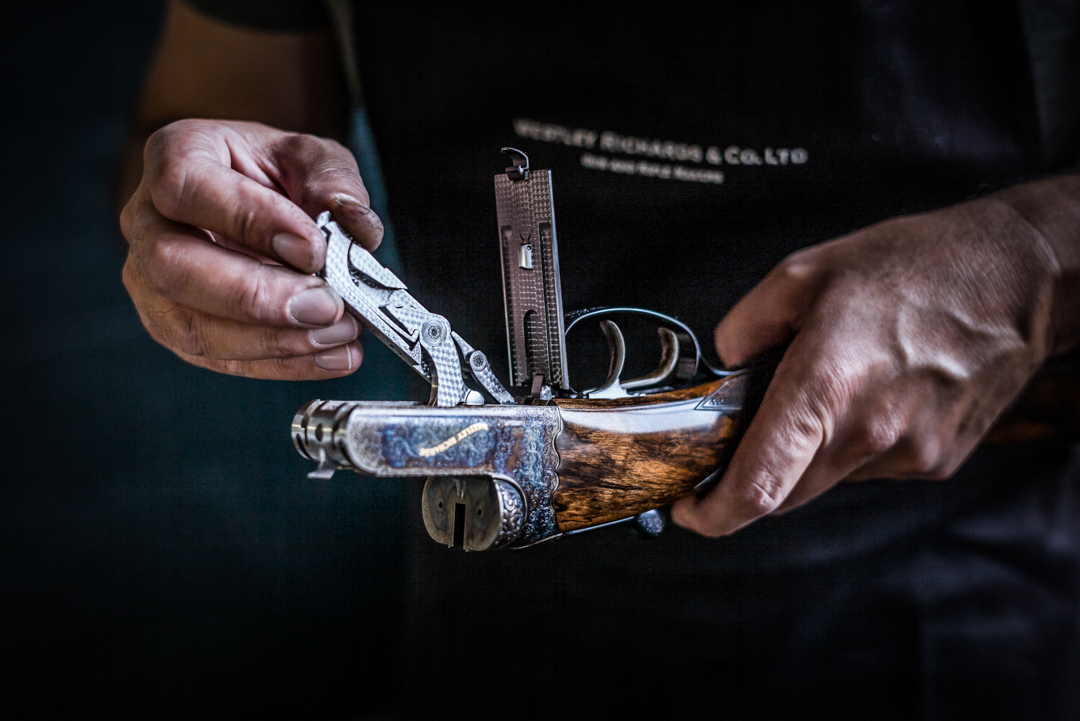 They are a proud bunch and, I may say, a little competitive (in a healthy way).
After 200 years, they are still in pursuit of the best gun.