Others, however, have strong ideas of what they want from their guns and specify builds which are far from typical. This is such a gun.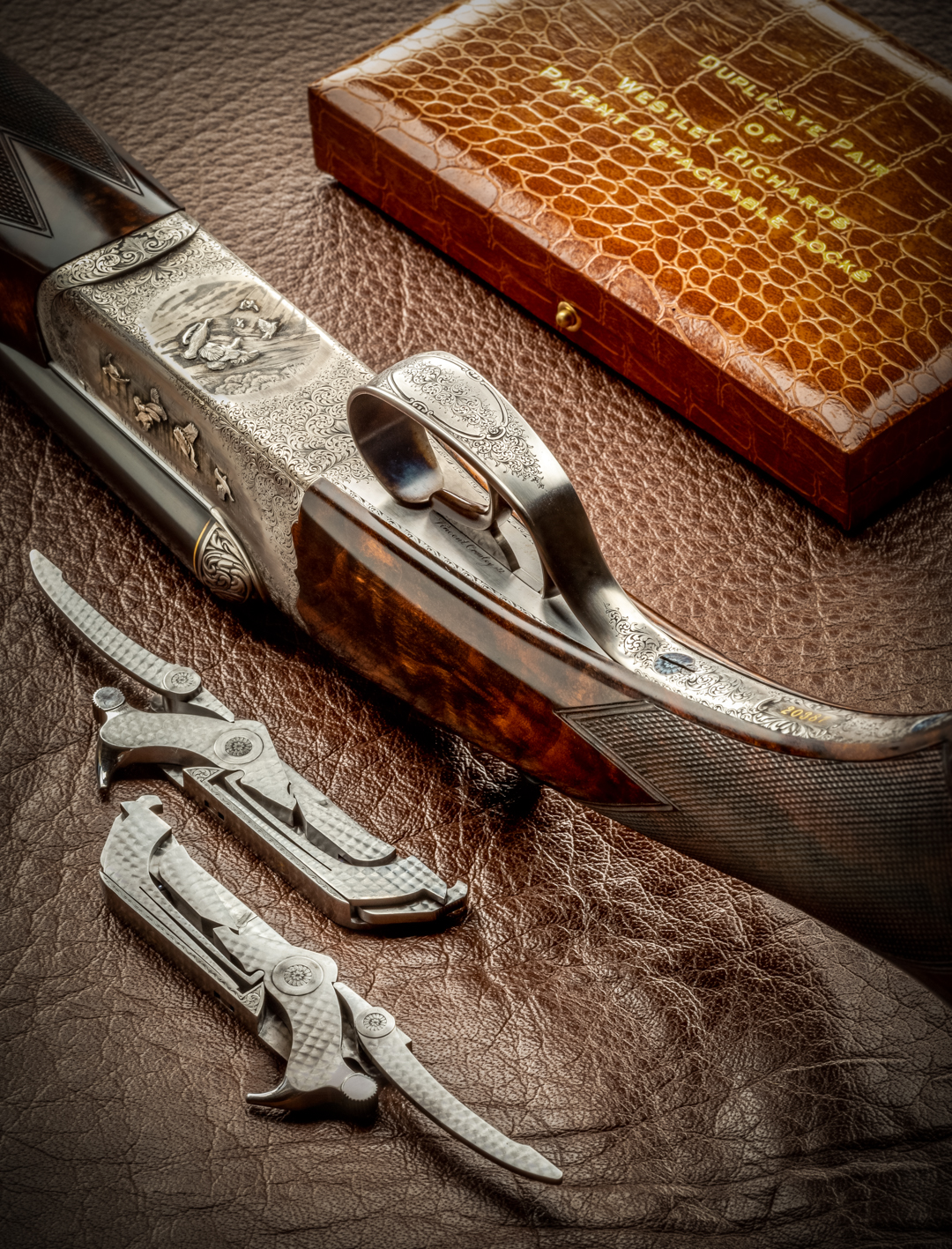 The immediate visual impact it delivers is 'long and slim'. With 31" barrels and measuring  16" from single trigger blade to centre of butt, 'long' is obvious. The fact that it is a 28-bore exacerbates that impression and defines the 'slim' aspect. The bar is just 1 ½" across the flats.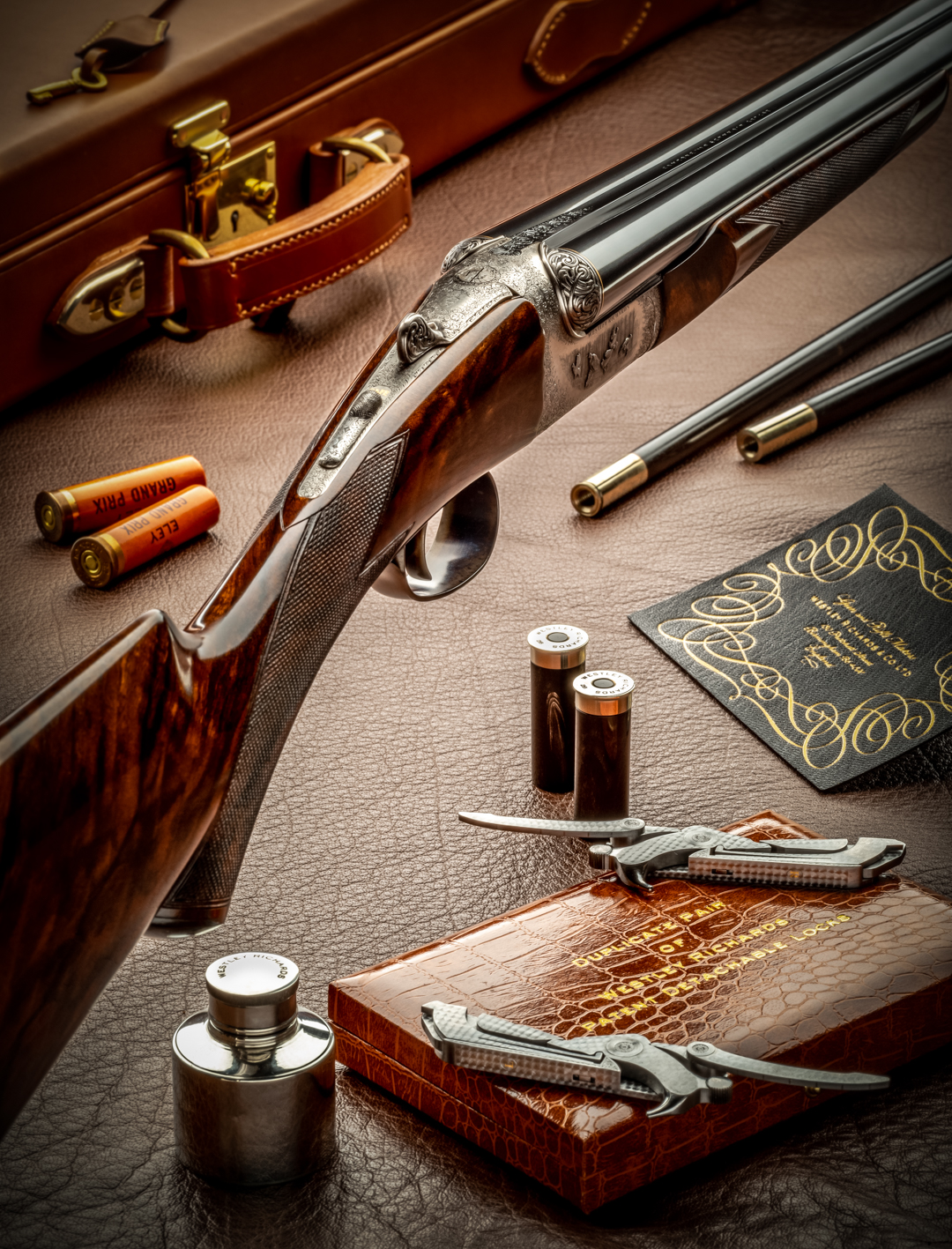 The elongated Woodward-style grip is just 4 ¼" around at its narrowest point but perhaps the most unusual feature is the deep, semi beavertail forend, which is 1 ¾" at its widest point, 10" long and 1 1/4" deep in places.
The function of this type of forend is to make the front hand's grip more comfortable and secure. It also provides more mid-forward weight and creates a gun that is easy for an adult with large hands to point and move.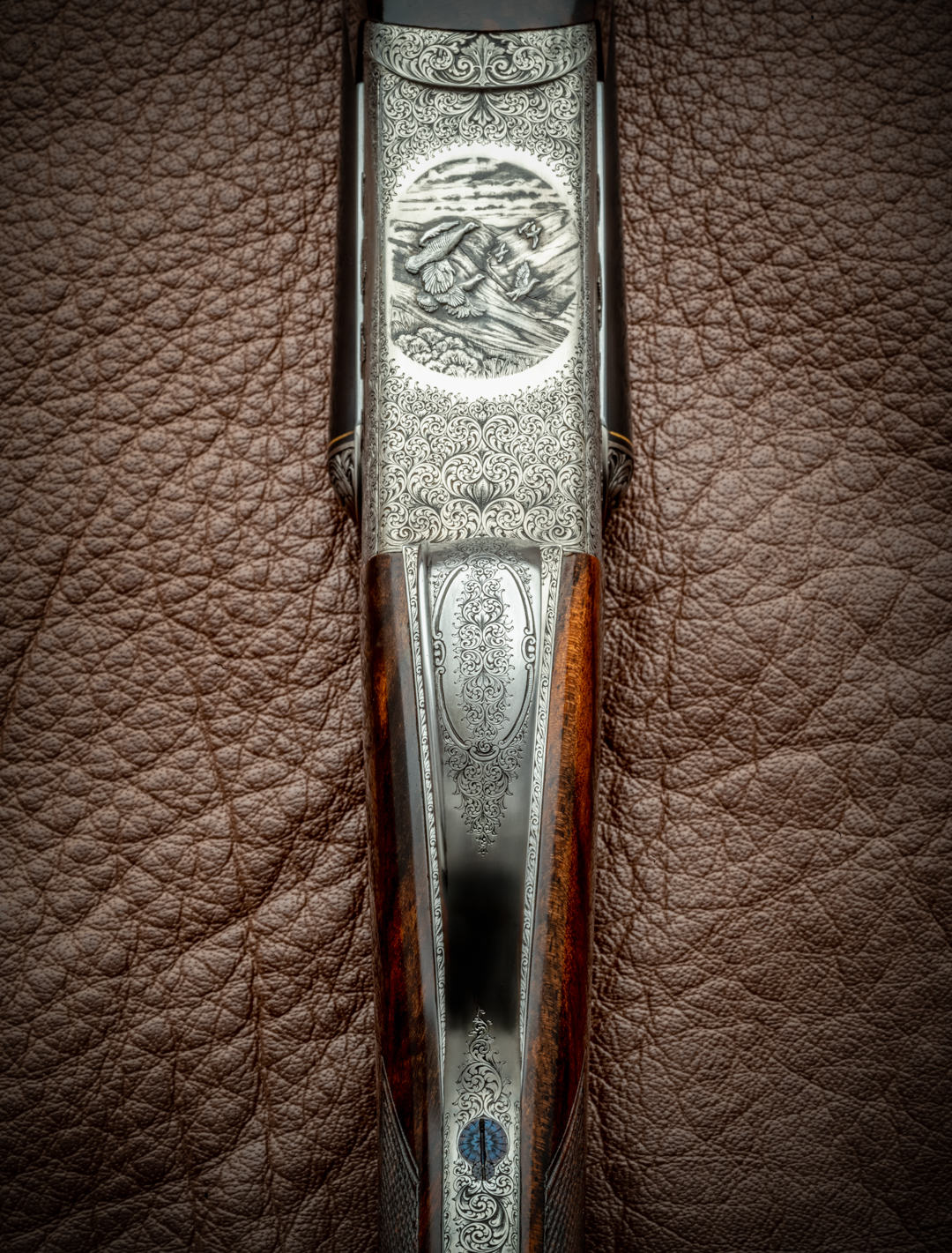 Where the gun does resemble our best 1930s style is the tight scroll engraving and relief-carved birds in flight either side of the bar and on the bottom plate. This is a very familiar style much loved by Westley Richards aficionados and it really does suit the lines and layout of the gun.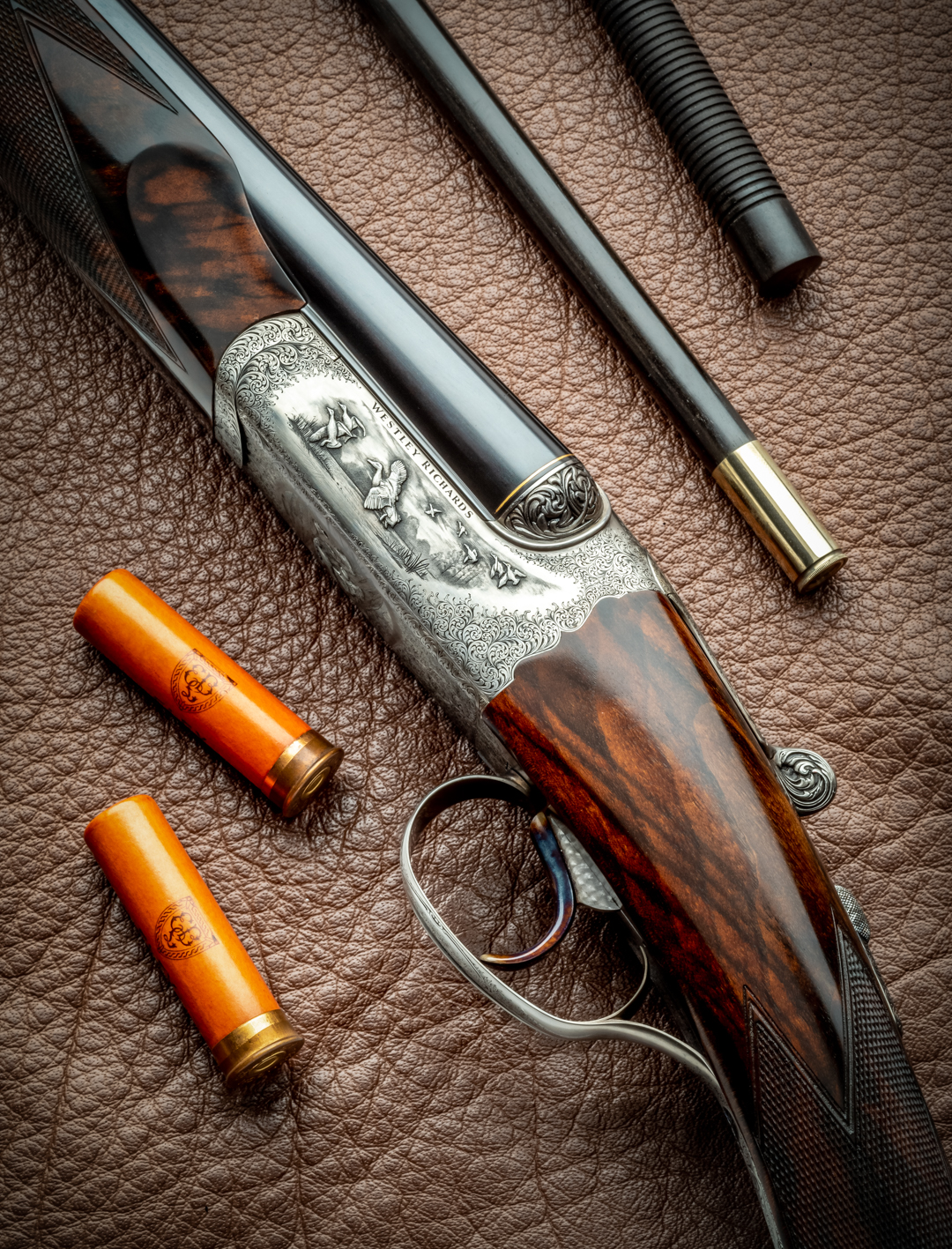 Number 20837 was commissioned by an American customer and finished in July 2022. It features a modified version of our single trigger. The blade is case hardened like the rest of the metal work but we have brushed back the case colours on engraved parts to reveal the engraving better. Case colours remain on the underside of the guard, forend iron and the internal surface of the action, to be revealed when the cover plate is opened to remove the locks.
The mechanism is the classic 1897 Leslie B. Taylor patent hand-detachable lock, which has been our best gun since its inception. It is brilliant for its elegance, practicality and security. Though the locks and internal surfaces are rarely seen, we jewel every surface and finish the inside as carefully as we do the exterior.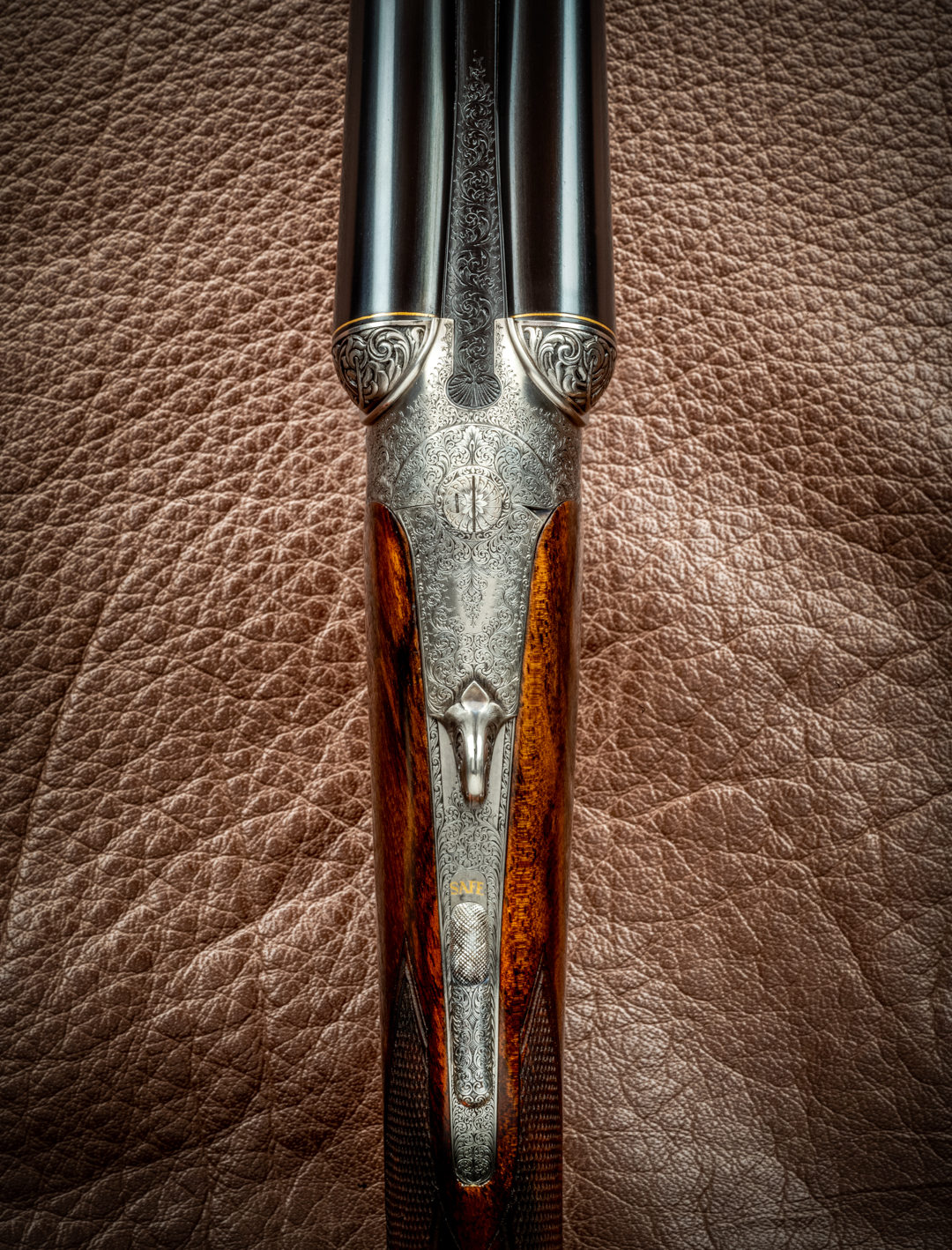 The slim, long stock is strengthened with a full-length guard strap, culminating in a horn grip cap. Heel and toe are protected by steel plates; naturally both are fully engraved.
Small-bore shotguns make up the bulk of our orders in the present environment. They are invariably made for adults these days and often require long stocks and long barrels. In this, they little resemble the bulk of our historic orders, which were intended for boys, ladies, the old or infirm.
Proof tested for 70mm Standard Nitro, the selection of available cartridges is large and has increased in recent years along with the popularity of the 28-bore as a game gun.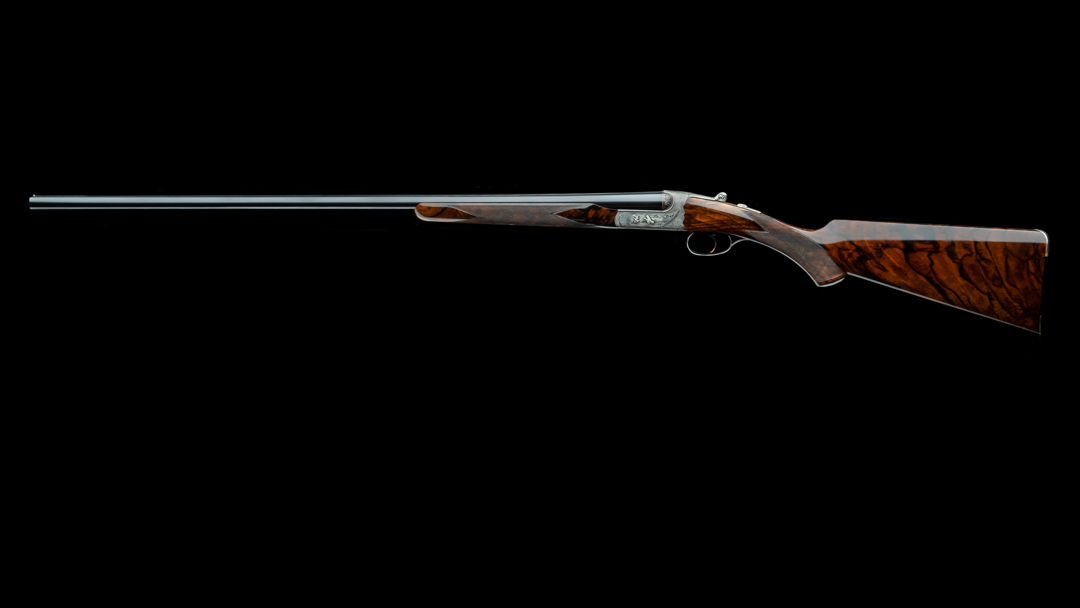 It has developed something of a cult following, particularly in the United States in recent years and travellers to Argentina for dove shooting have long favoured the gauge for its excellent patterns, light weight and soft recoil. It is for this type of shooting number 20387 appears particularly well suited.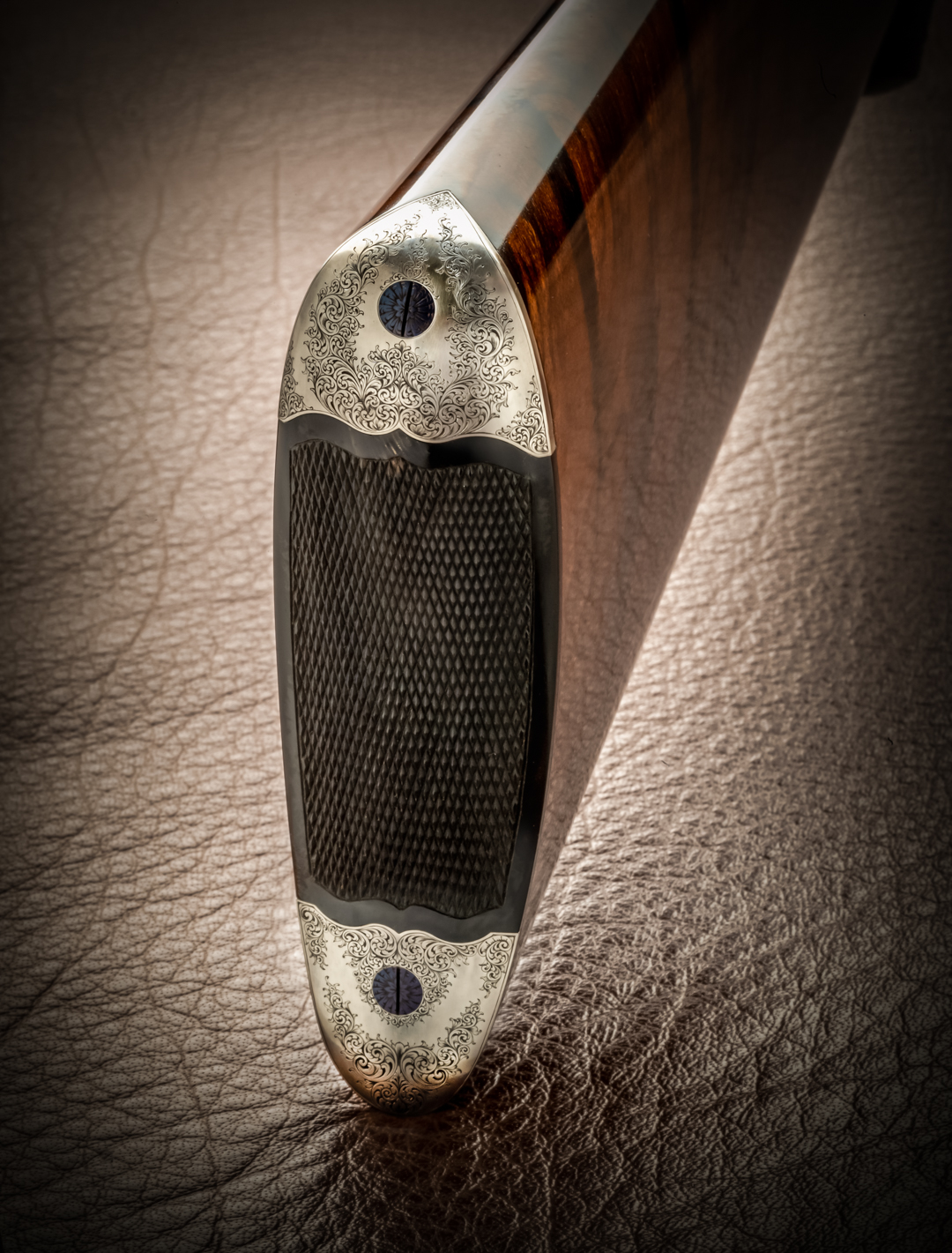 The top-lever, it is sobering to remember, has been a feature of Westley Richards guns since 1860. We invented it, along with the 'doll's head' rib extension. The current pattern, with its sliding top-bolt, is a distinctive feature of our guns, providing a valuable third-bite to secure barrels to action better and to reduce wear. It is time consuming and expensive to make, which perhaps explains why few others copy it these days. However, it does make our guns a third more secure in their lock-up than most game guns made to a British pattern here or abroad.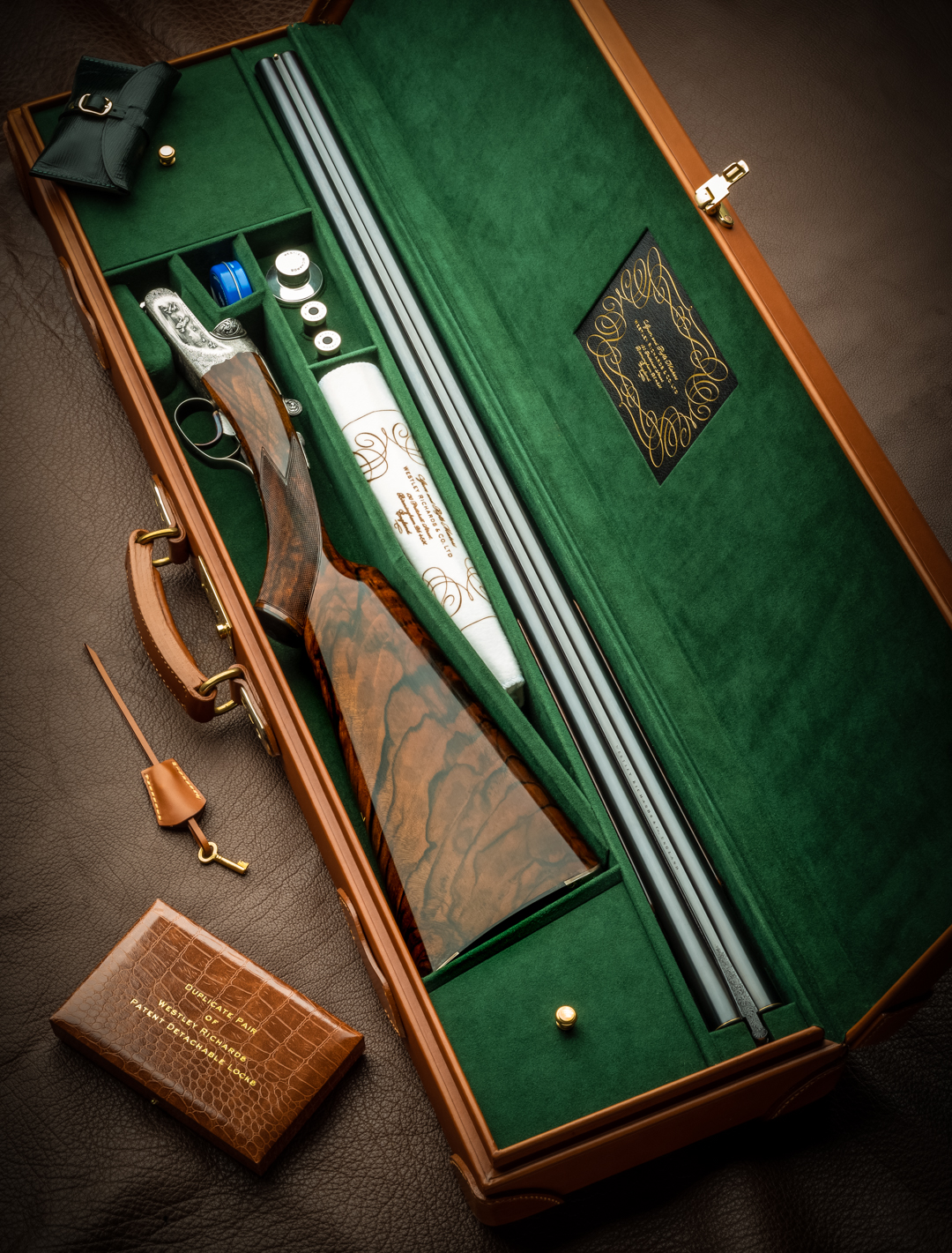 This very distinctive and individual gun illustrates close collaboration between gun-maker and customer to make something special, while benefitting from our unique approach to integrity of design and build quality. A stable, comfortable, modern update on our classic game gun, in a gauge suited to spending all day under the doves in the hot sun.
We hope she sees plenty of action.