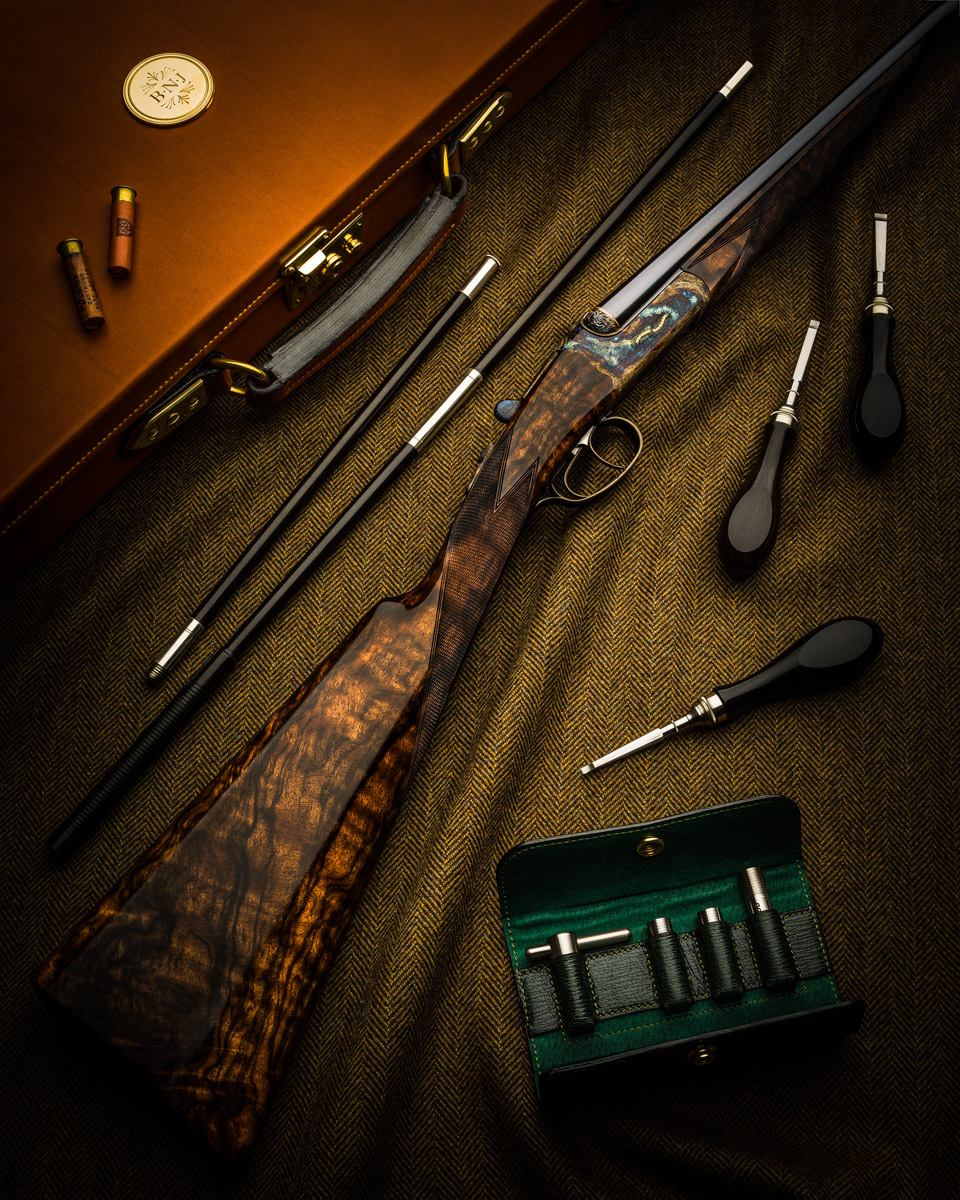 Unusually with this gun the client asked for a 'staggered ribbon' gold name border on the sides of the action which lends itself tastefully to the execution of the engraving, allowing a different interpretation of the centre panel. It just goes to show that you can never rest on your laurels, but must continually strive to improve, often in the most subtle of ways.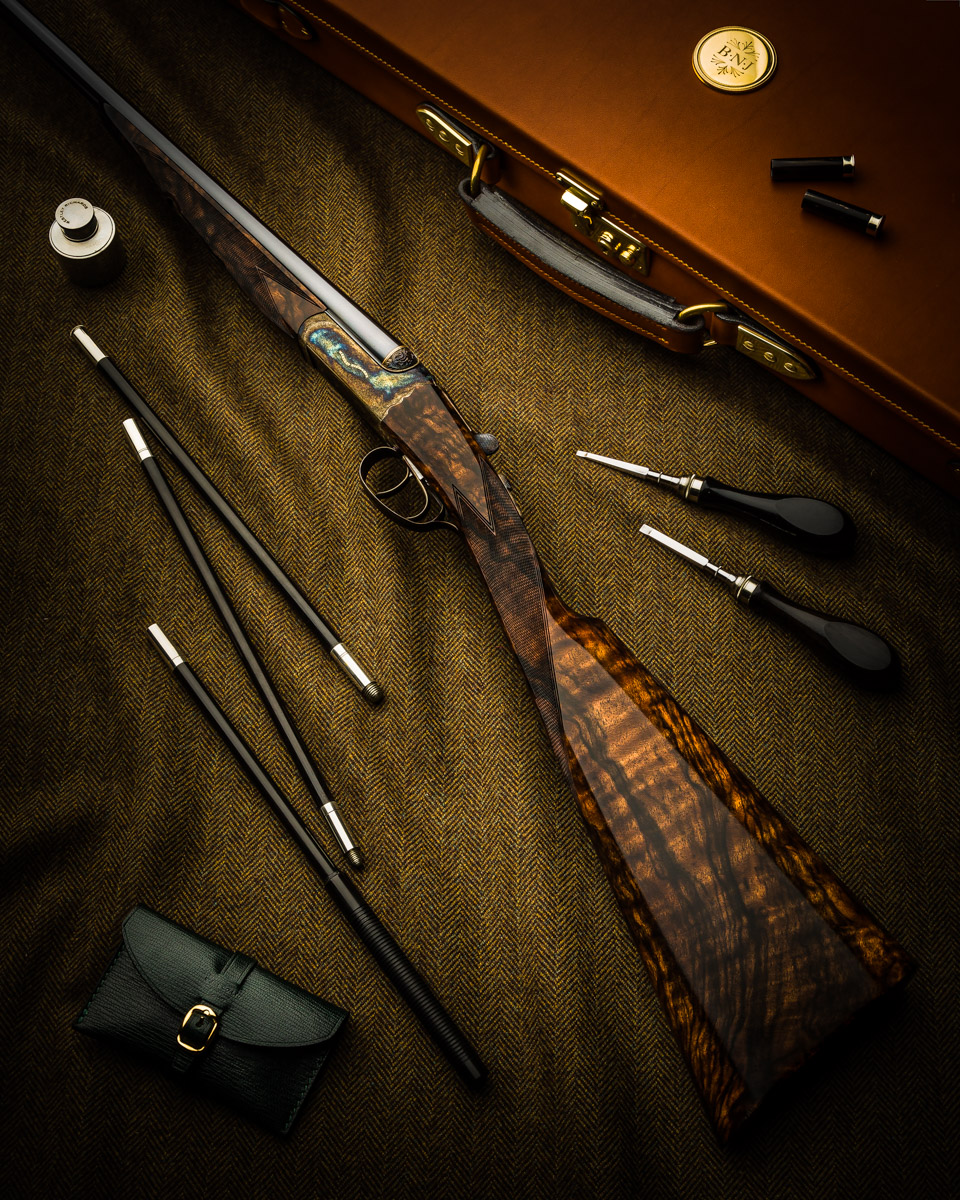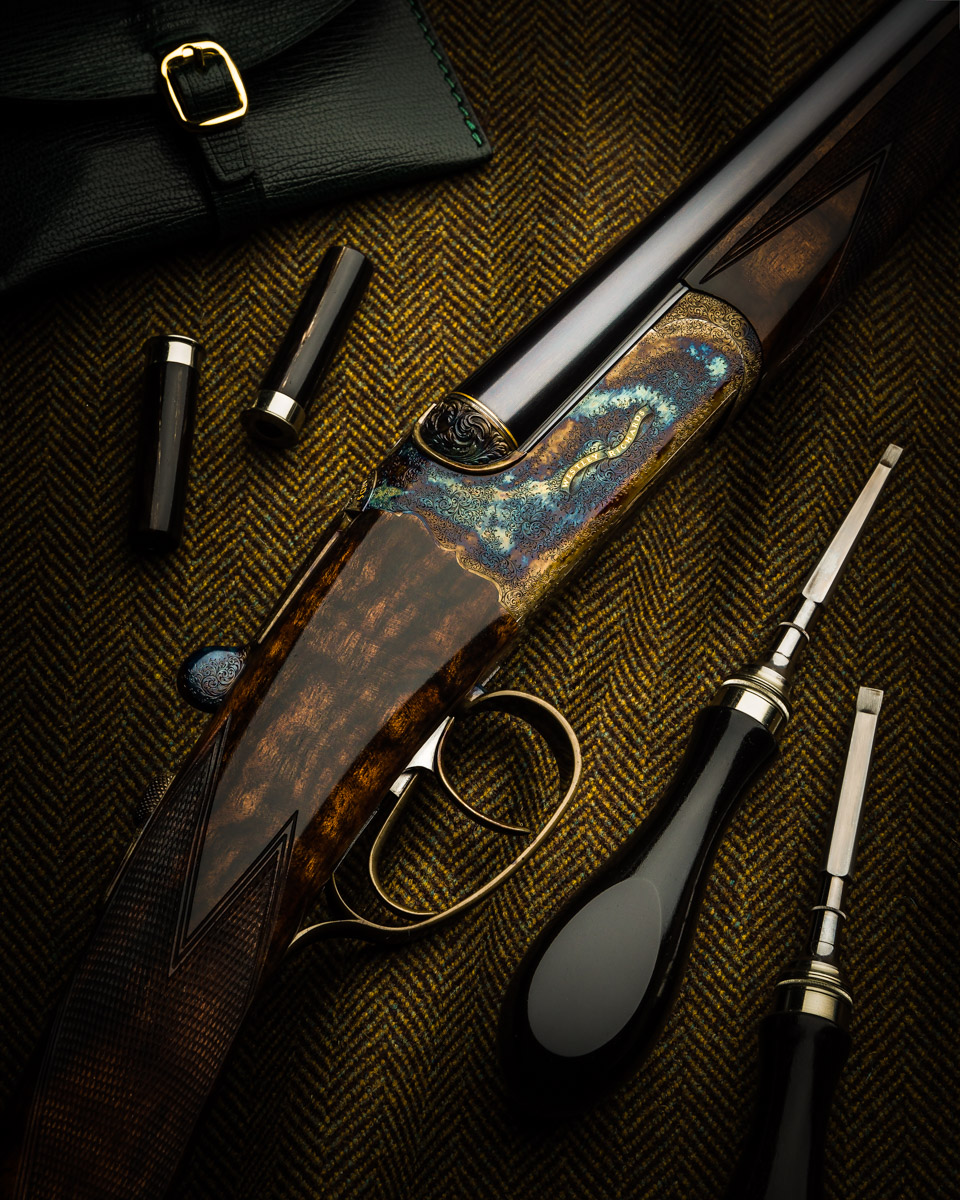 The 'staggered ribbon' gold name adds a subtle variation to the engraving.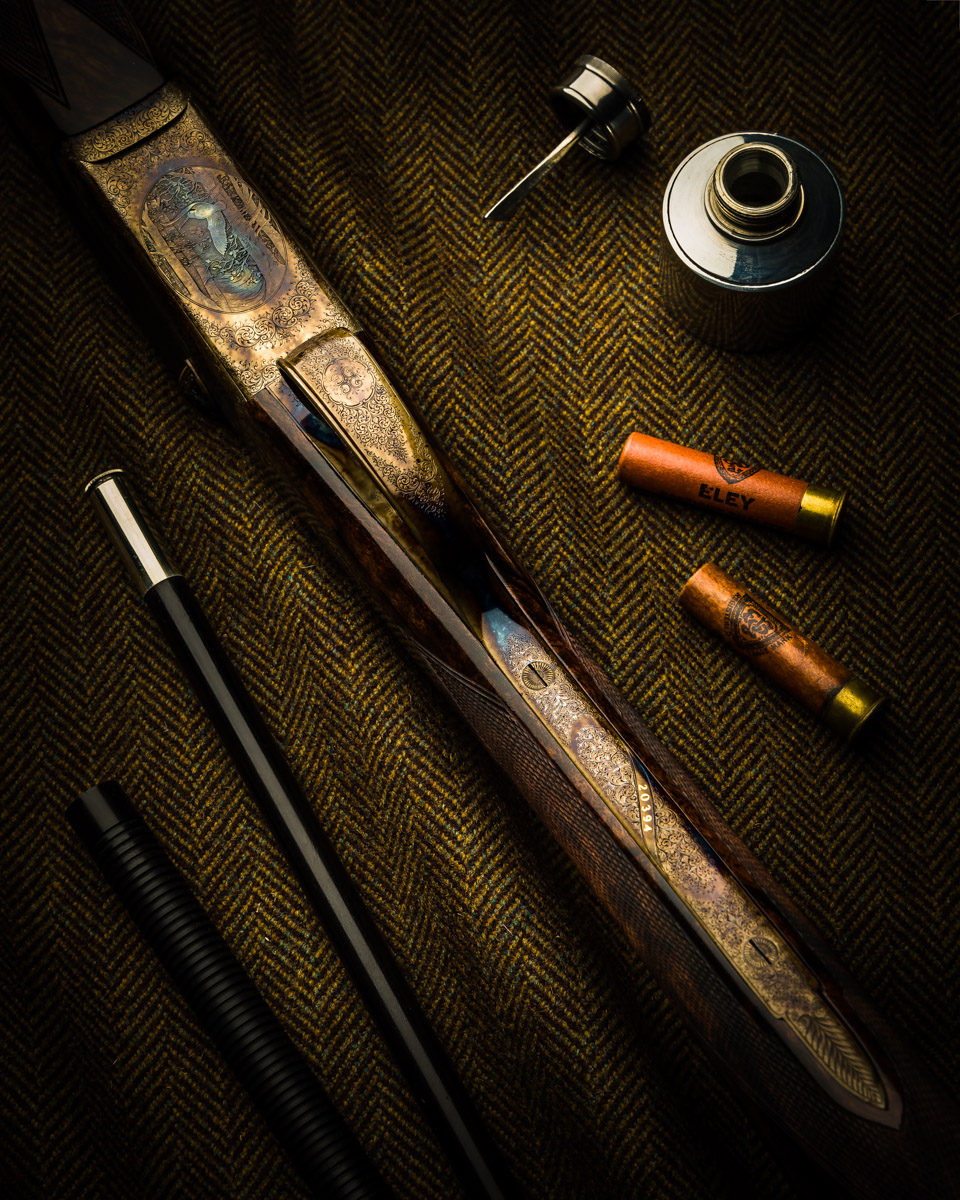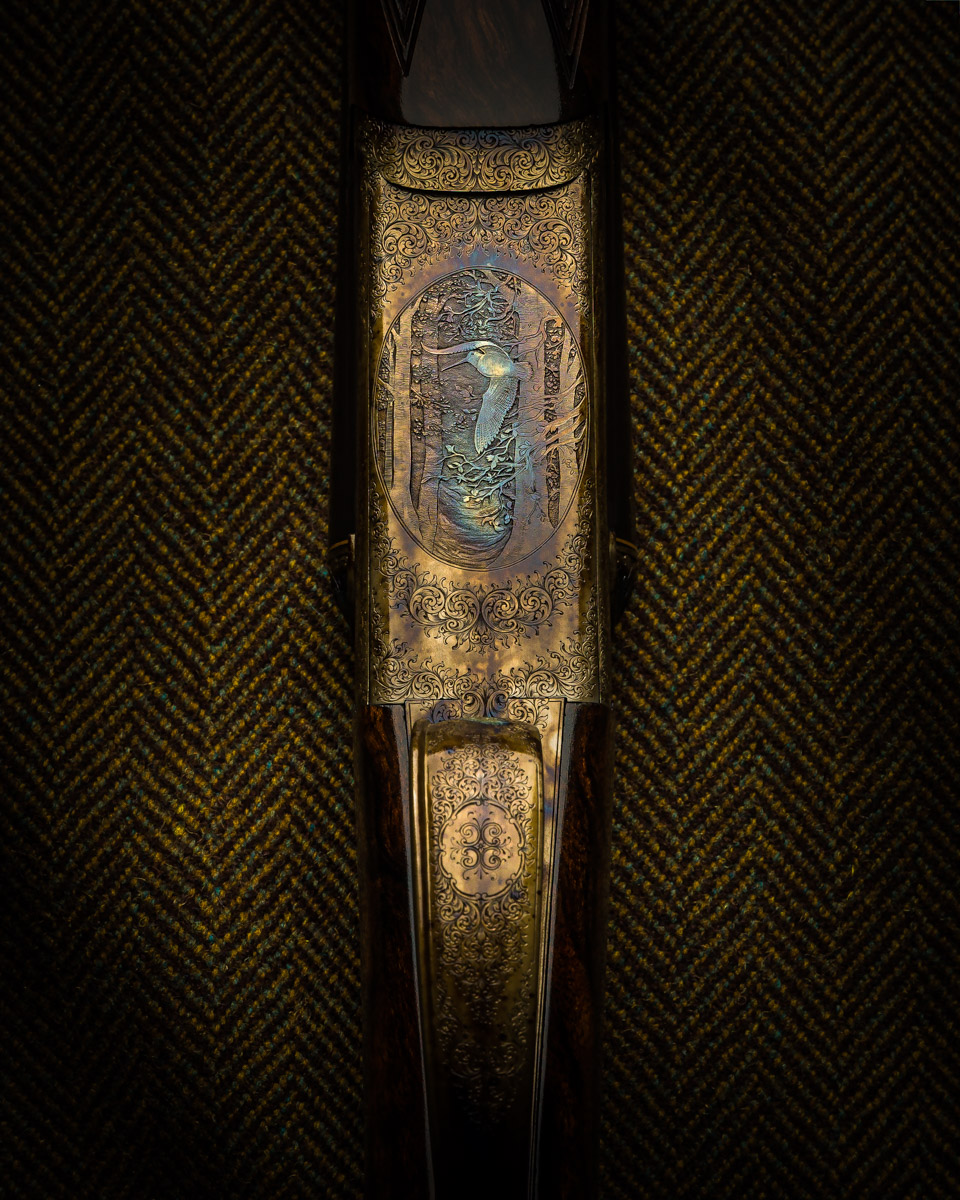 A stunning etched scene of a Woodcock in the timber.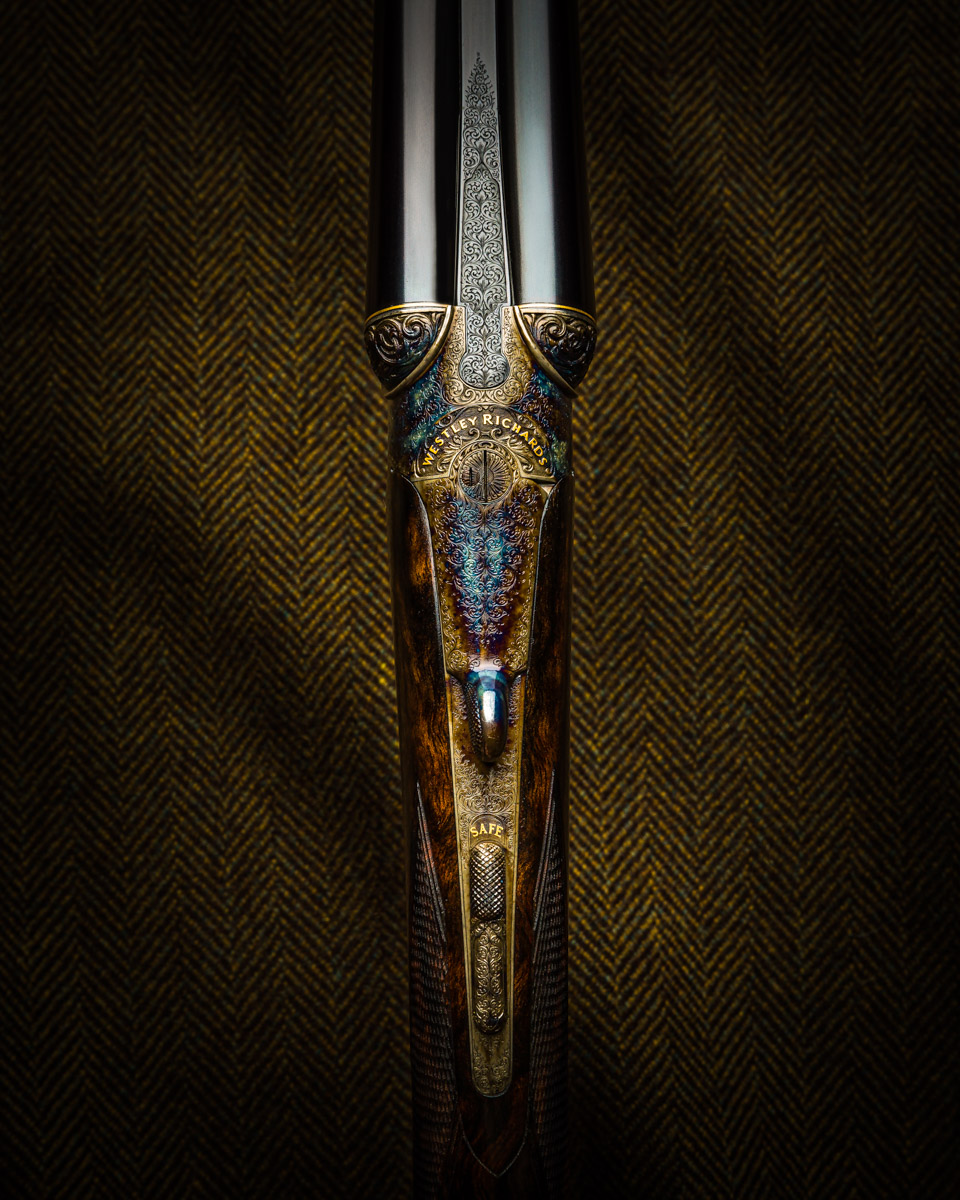 Looking down onto the action, the vivid case colour hardening adds a touch of flare to the delicate engraving.