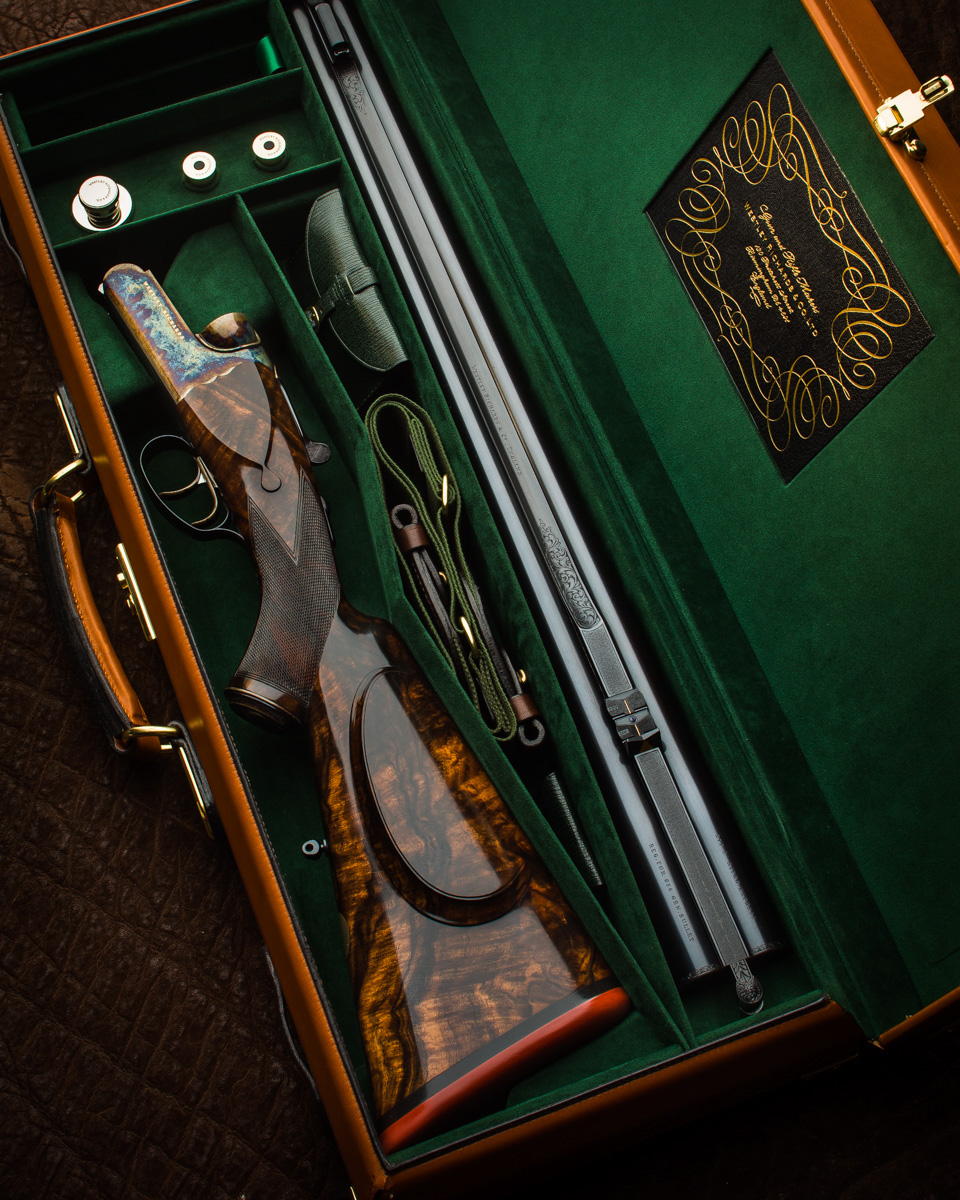 Take for instance the rifle rifle shown here.  This is not your usual run of the mill .577 nitro rifle.  The client came to us with the request for a 'lightweight' .577 droplock double rifle that he could carry all day sensibly buffalo hunting, but would not have the fierce recoil of a full blown .577 3" 750 grain magnum load rifle.  Such rifles used to be built under the guise of 'Tiger' rifles and they were aimed primarily at the Indian market.  They were built 1 to 1 1/2 lbs lighter than the magnum version rifles and fired a 650 grain bullet.  As far as we could tell no such rifle had been built by us since before the second world war and so this was certainly going to be an interesting project.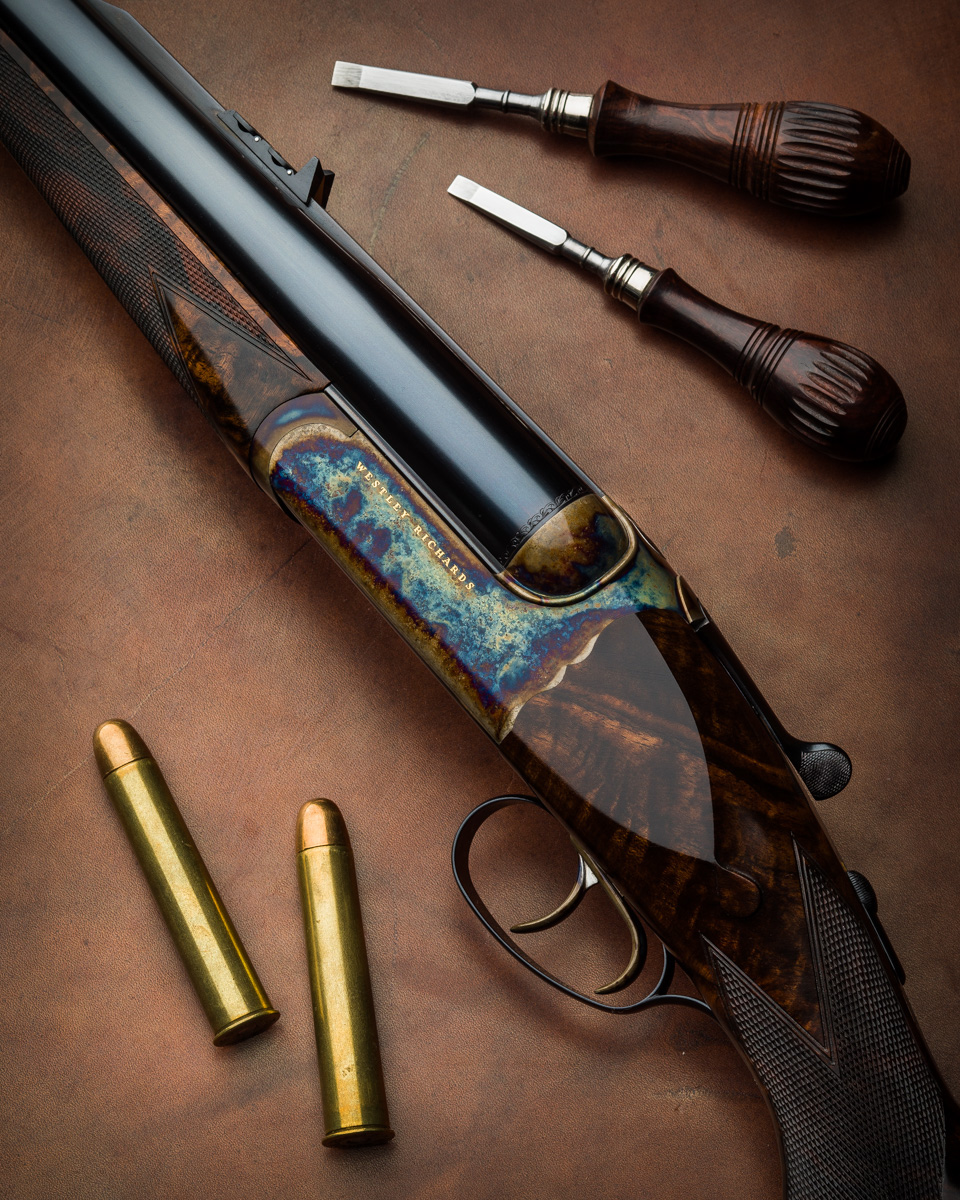 The rifle we knew from years of experience we could lighten whilst still retaining the correct proportions and balance, the hard part was developing the ammunition for the rifle. Various versions of the .577 lightweight load were known to have been loaded.  All used the 650 grain bullet, but the case length varied from 2 3/4" to 3" to 3 1/4".  We decided on the 3" case as the rifle would be proofed for the full magnum load and so in a pinch 750 grain loaded ammunition could be used in the field.  Working closely with the Birmingham Proof House we were able to develop here at our factory a load developing 1,950 feet per second which is perfect for this bullet and weight of rifle.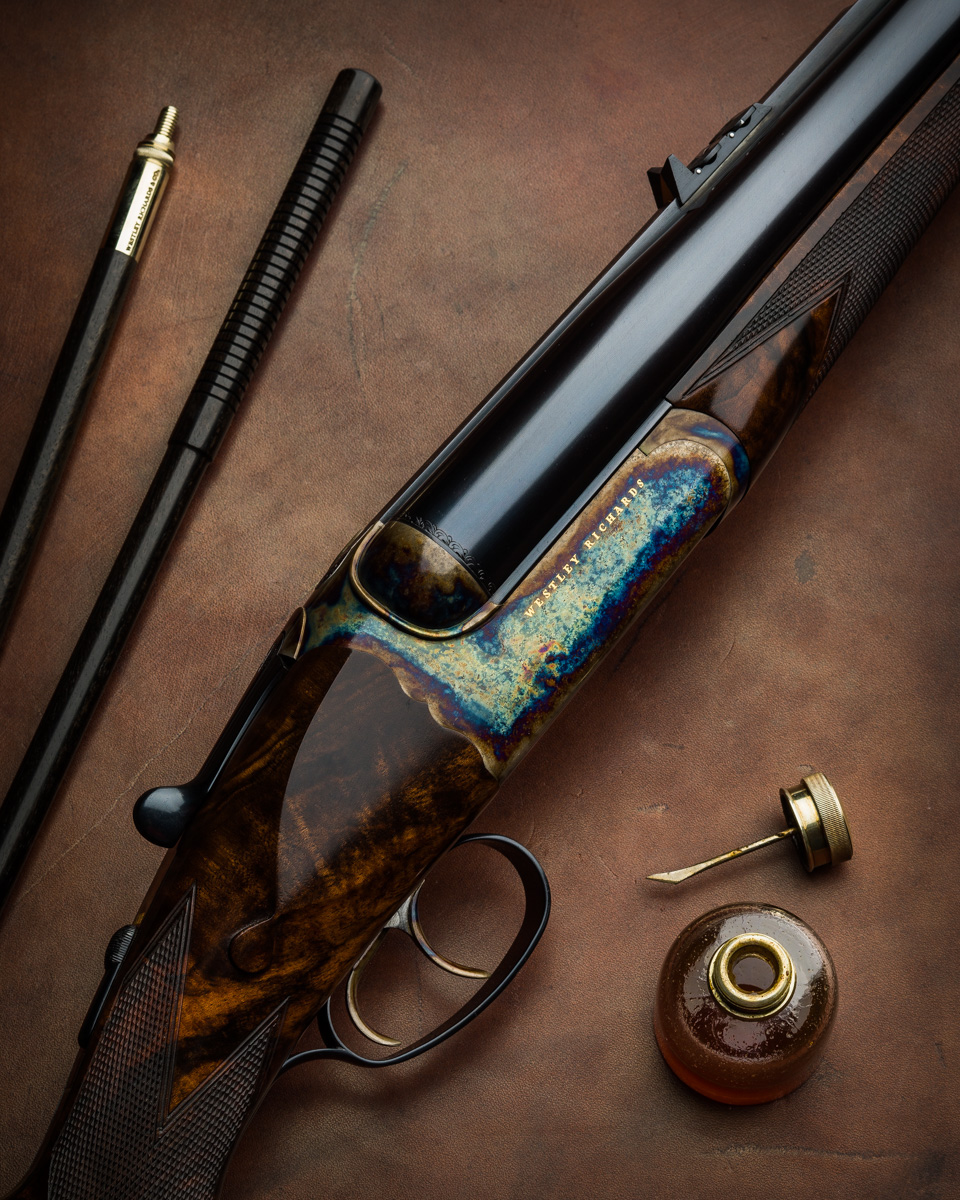 The rifle itself is in our opinion finished off very nicely in 'Gold Name' format which was a classic Westley Richards brand with vivid case colour hardening and lovely dark walnut woodwork.  The 25" barrels give the rifle a nice profile and hark back to the days when such rifles were common place in the jungles of India.  The rifle comes complete in one of our traditional lightweight leather cases and is supplied with 200 rounds of ammunition. This is a real hunters package and one of those great rifles that we know will get used as much as admired.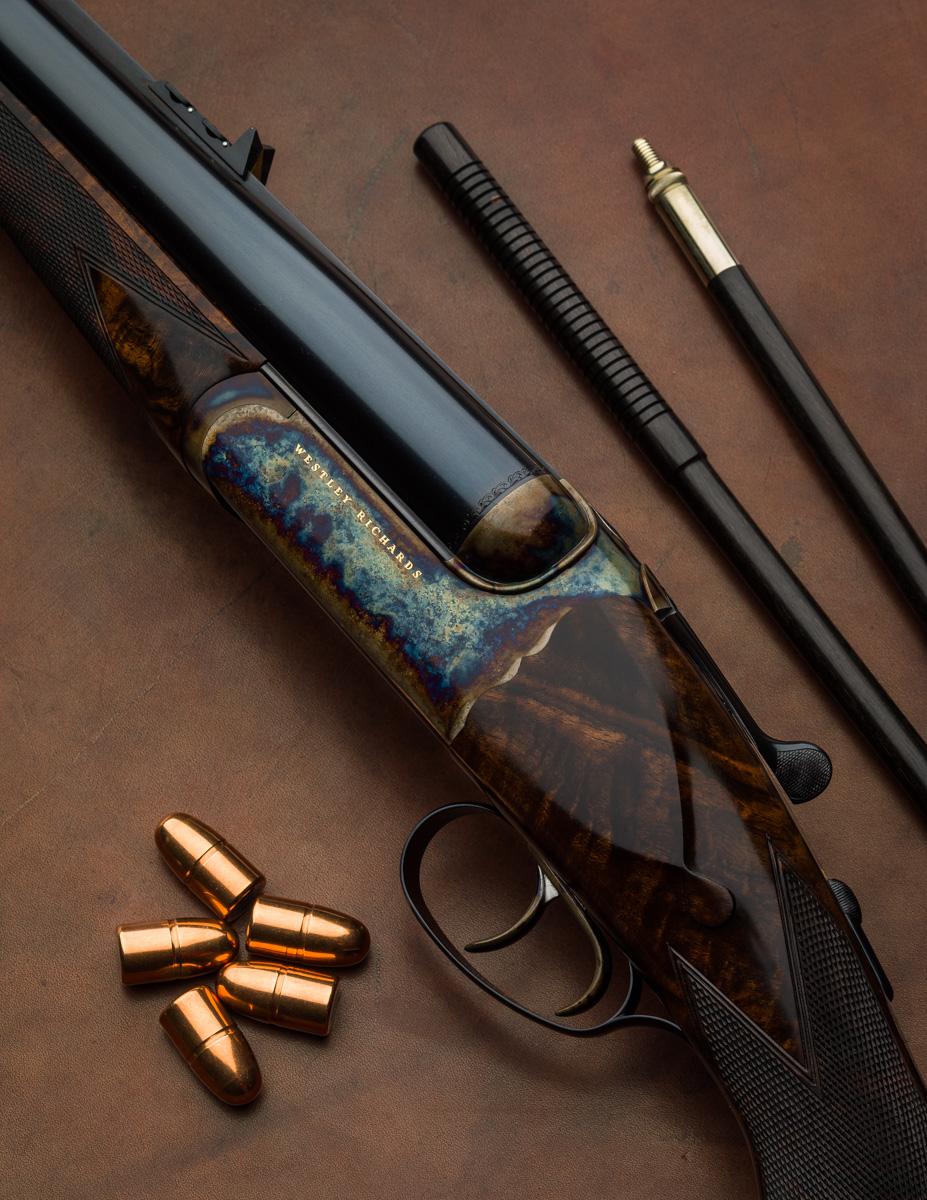 The Rifle shown along with the 650 grain bullets.